By Daniel Langhorne
In August 2021, Bernice Ayer Middle School (BAMS) administrators were tasked with the challenge of training 12 teachers who were new to the campus.
Prompted by retirements, growing enrollment, and some teachers transitioning to special assignments, BAMS was seeing an influx of new talent. In response, the BAMS Teacher Academy was created and led by site administration to support new teachers in all aspects of the profession. The Teacher Academy partners teachers new to the school with mentors and specialists.
The teacher academy consists of ongoing support with designing and implementing lessons, training on best teaching practices, and support sessions to educate the new staff members on everything from understanding the Professional Learning Community process, English language learners, students with individualized education programs (IEPs), the BAMS dual immersion program, and how to sustain positive classroom environments throughout the school year.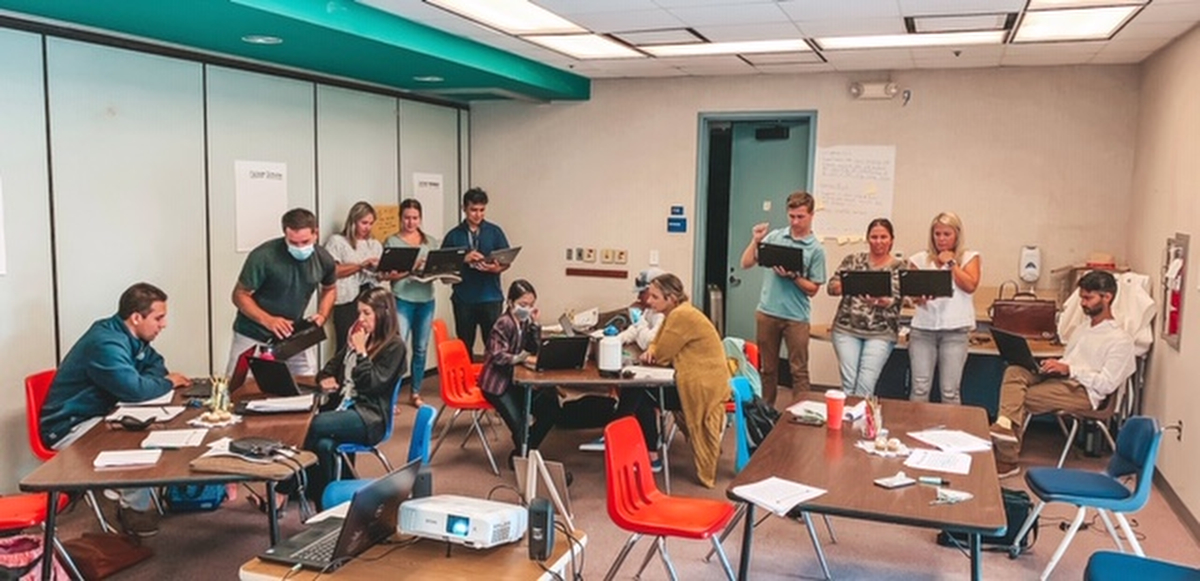 The goal was to support new employees' professional development amid the uncertainty created by the pandemic.
"We wanted to make sure we built in time and support for these teachers to make sure they had all they needed to support the needs of all of our learners," Assistant Principal Amanda Soboleski said.
The new teachers heard from experienced colleagues on classroom management, equitable grading policies, and how to best support students with an Individualized Education Program.
A variety of veteran BAMS teachers have shared their expertise each month.
Soboleski emphasized they were all great teachers coming in the school's doors on their first day. The teacher academy reinforces that they're not alone in honing their craft.
"It's been an honor to work with people who are excited to be here and try new things and have a growth mindset. Everyone involved, including me, has truly learned from each other," she added.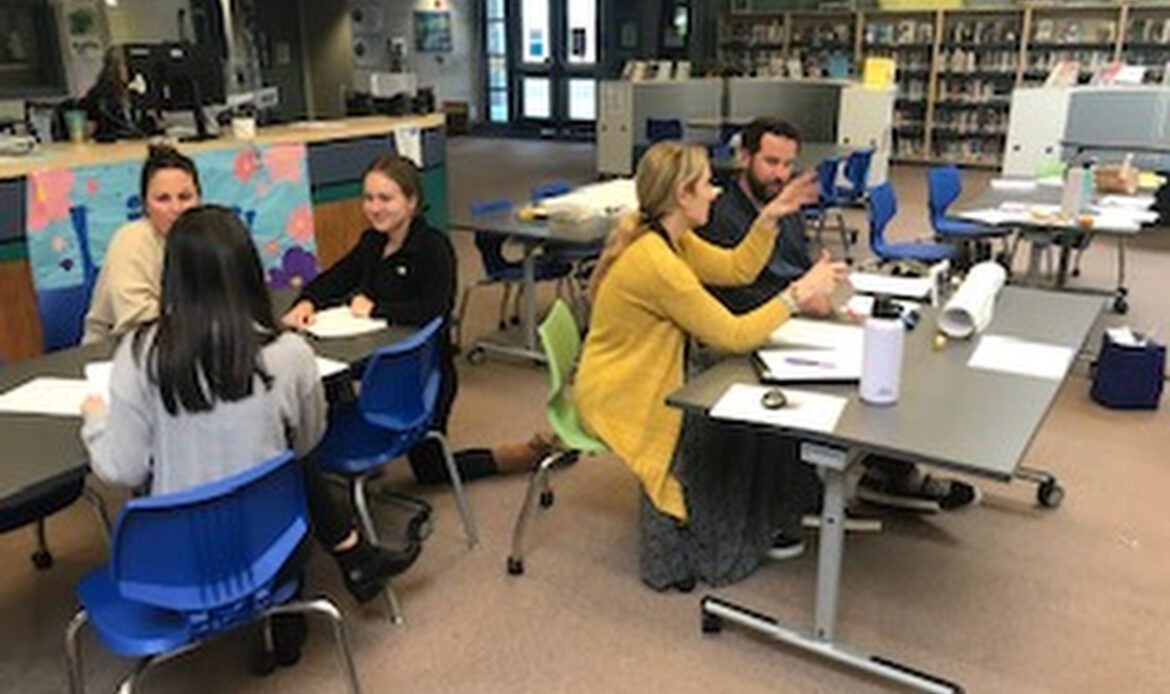 First-year science teacher Amy Wilson said she initially felt a little nervous about her ability to command a classroom of middle schoolers because she looks young. The teacher academy not only gave her a framework for lesson plans, it gave her more confidence.
"I knew how I wanted to run my classroom within a couple of weeks into the school year," Wilson said.
Wilson was assigned as a mentee to veteran science teacher Tracy Welter, who she describes as "absolutely amazing."
"If I had any questions she would just be straight up with me and say, 'It's OK that this part was messed up or that you didn't get this today.' She was just a very kind and helpful person to talk to," Wilson said. "I just feel very grateful to be at Bernice Ayer Middle School. Our administration and staff are very supportive."
The teacher academy's school year ended with each of the mentees sharing their "glows and grows," the challenges they overcame and where there's still room for improvement.
Even with their first year at Bernice Ayer Middle School under their belt, the new teachers can expect to see their role in the teacher academy continue for years to come, and the support will vary based on the needs of the students, Soboleski said.
"As an administrative team, we worked alongside our new teachers and we're here for the times when things are going well as well as offering guidance and support when needed. We provided multiple opportunities for feedback with lesson design, research-based instructional practices, and classroom walkthroughs and reflection," she said. "I am excited to see what's next and see these teachers continue to learn and grow moving into year two."