By CUSD Insider Staff
Ava August had another eventful week on the 19th season of "American Idol," tapping into a 2021 zeitgeist that could send her all the way to the top.
Next week, she'll need audience votes to keep her on the show. 
The 15-year-old Dana Hills High School freshman had two celebratory nights on the ABC contest show, where she is currently in the top 24. On Sunday, she sang "Drivers License," the debut single by Olivia Rodrigo released this past January. The record-breaking pop song was definitely within August's range and current life experience.
"I connected to it on an emotional level," August told CUSD Insider.
(For the record, she doesn't have her driver's license yet — a question host Ryan Seacrest asked her.)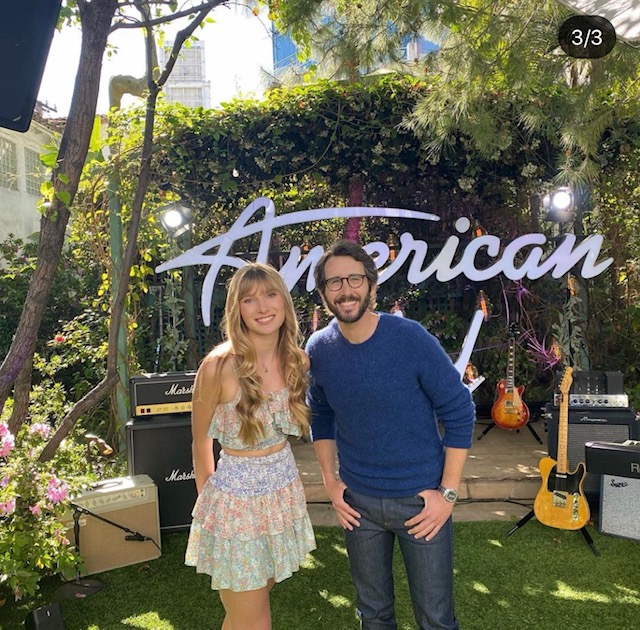 Her rendition of "Drivers License" garnered a standing ovation from the judges: Luke Bryan, Lionel Richie and Katy Perry.
On Monday, ABC broadcast the celebrity duet round. August was paired with Josh Groban, who would sing Joni Mitchell's "Both Sides Now" with her. They only gave August a few days' prep before she got to finally meet her famous partner and rehearse together.
But before she did, it was all about solo rehearsal. August had to make do with what she had: her phone's speakers playing a recent recording of Groban singing "Both Sides Now" with Sara Bareilles.
She practiced the song, doing her best to sing over Bareilles' voice until the eventful moment where she got to sing with Groban for real.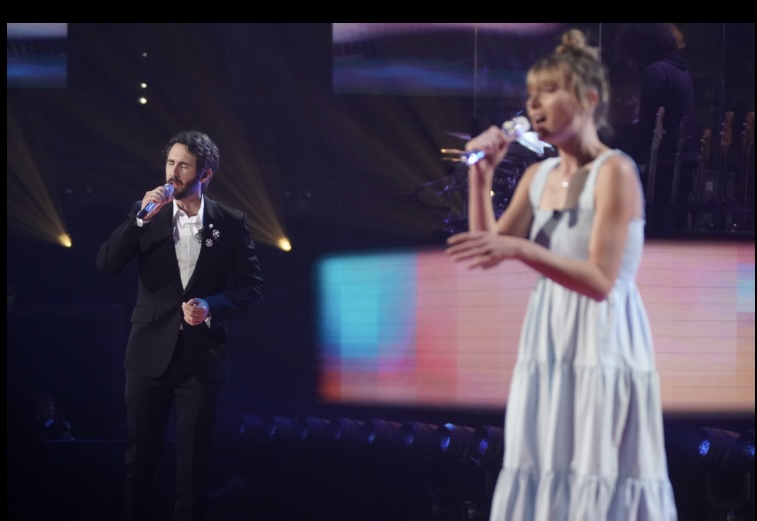 That happened at the Sunset Marquis hotel in West Hollywood. August was instructed to hide behind a hedge in a garden setting on the property before she saw Groban for the first time. Once they met, they clicked instantly.
"I immediately knew, just talking to him within the first five seconds, it was going to be an awesome duet," August said.
Groban did his homework, researching her and saying how impressed he was with her original songwriting. August said he was very kind, genuine and warm.
"He gave me so much great advice on dealing with social media, the comments, all the pressure and being in the spotlight of national television," August said. "That was amazing and so surreal."
Certainly these past few weeks have been a surreal experience for the 15-year-old, who only a few months ago was singing on YouTube and to her bedroom walls. Now she was singing with Josh Groban.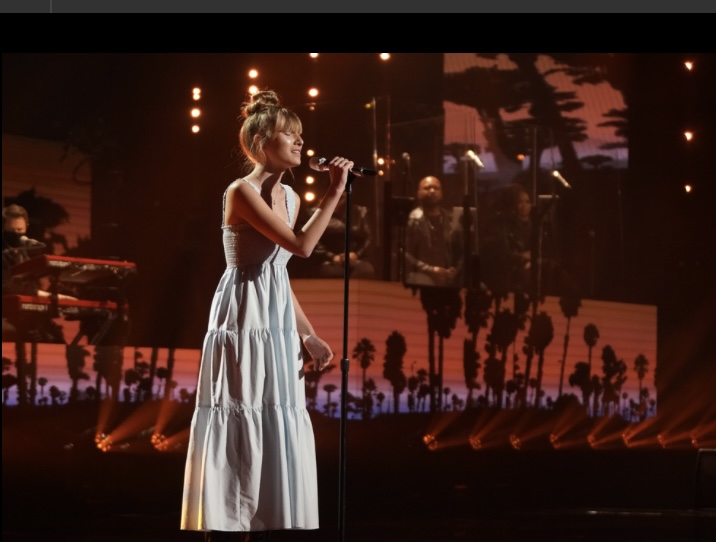 The duo did some short run-throughs at the hotel and another onstage at CBS Television City. The next day was showtime.
August said she's been learning that this particular show moves very fast. She has been coming to grips with staying on her feet, going with the flow and just doing it.
"That's Hollywood for you!" she said with a laugh.
On Monday's televised performance, August called Groban a gracious duet partner, giving her a chance to shine.
"It was so magical. It was a once-in-a-lifetime feeling," she said. "We were like two songbirds singing together. He was so complimentary and sweet. He couldn't have been nicer about all of it."
August's voice — repeatedly admired as having a quality far beyond her 15 years — gained another round of praise from the judges.
"Do you realize you are singing far beyond your age?" Richie said. "If this is you at 15, you with your driver's license? You're gonna be terrifying!"
Bryan gave perhaps the biggest compliment of all: "It was like watching Judy Garland up there."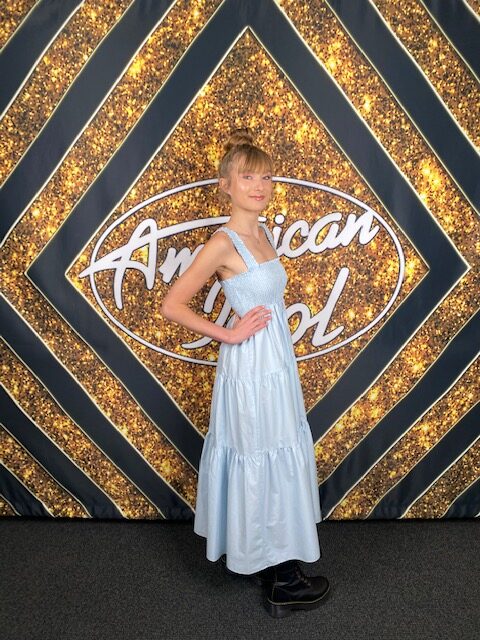 He added that her delivery "keeps us right there in your hands. That's stuff 15-year-olds should not be doing."
These latest rounds involved America voting for its favorites, but whether or not August progresses to the next round has yet to be announced.
This Sunday, the show will reveal whether she garnered enough votes from this past week's voting to put her in the top 16. If so, she'll get the chance to perform again. That will lead to another vote.
On Monday, she'll learn if she's in the top 12. If so, she will perform a live show, which "American Idol" dubs a "celebration round."
Until then, August will be practicing, getting a catalog of songs ready and remaining thankful for the outpouring of support.
"It really does feel like a dream," she said.