By Lou Ponsi
When Lexi Phalen entered her freshman year at San Clemente High School in 2018, she was a troubled young teenager with a history of instability and traumatic experiences.
She was making terrible choices, performing poorly in school, smoking and using drugs, seeking validation in the worst possible ways. Lexi once got so drunk during school, she had to be taken to the emergency room by paramedics.
"I remember sitting in the principal's chair just so lifeless, and I remember them carrying me out and taking me to the ER to see if I was ok," Lexi recalls.
Things are different now.
A lot different.
On June 2, Lexi graduated from San Clemente as an honor roll student. She is days away from starting her first semester at Samford University, a private Christian university in Birmingham, Alabama.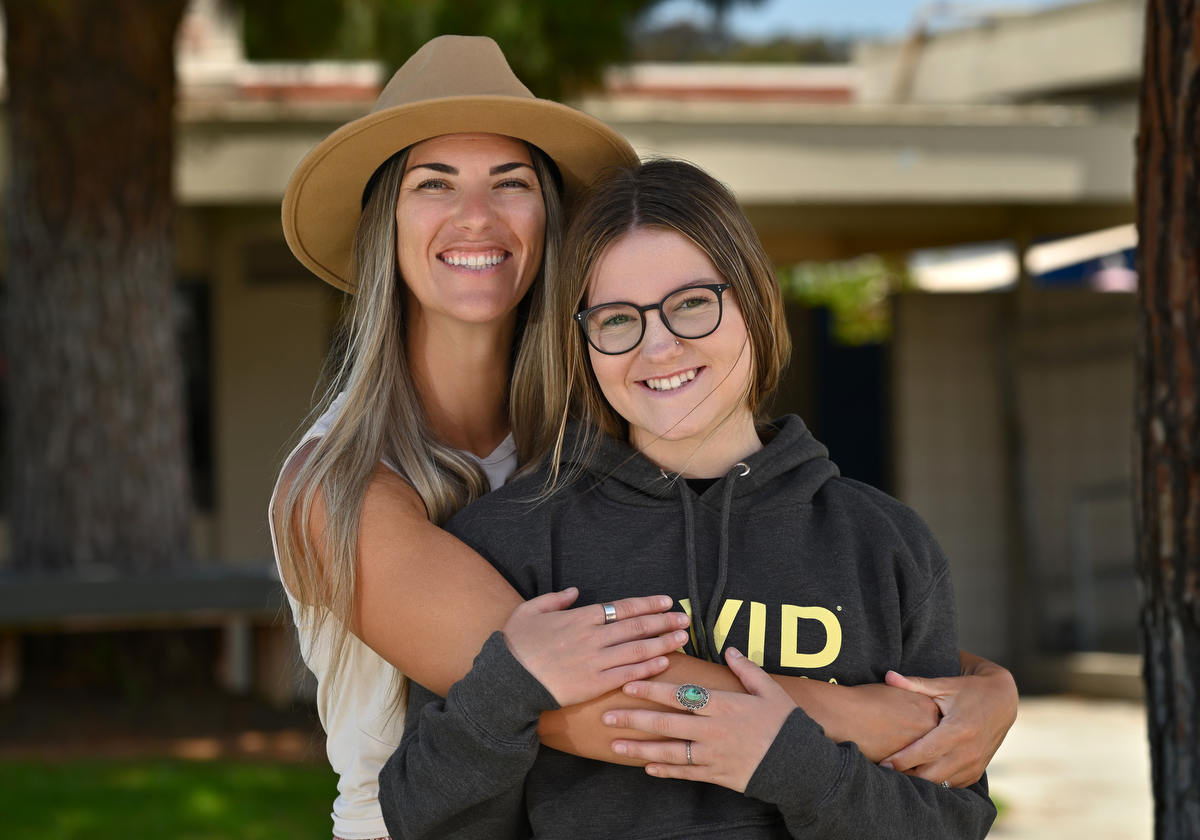 Lexi credits her remarkable turnaround to a variety of factors: a stable home life with a loving family, a profound faith, and constant reminders from teachers who never let Lexi forget that she is as deserving of success and joy as much as anyone else.
"Once I was able to have a stable home and environment and have people who were around me who were supporting me, I felt secure enough to trust them to take care of me," Lexi said. "So, then I started being able to work on myself."
Immersion in San Clemente's AVID program also played a key role, Lexi said. An acronym for Advancement Via Individual Determination, AVID was designed for underserved students with the potential to be the first generation in their family to attend college.
AVID prepares students to become candidates for college by teaching brick-and-mortar skills such as note-taking, class selection, and essay writing, while also focusing on intangibles such as self-advocacy and responsibility.
"These are the kids who might get overlooked or might fall through the cracks if we don't realize that every child has potential and every child, given the right resources, can be highly successful," San Clemente High Principal Chris Carter said. "And she was one of those kids, where somebody reached out and put her in AVID and it changed her entire trajectory from a really difficult situation which was really horrific to now, where she is going off to college."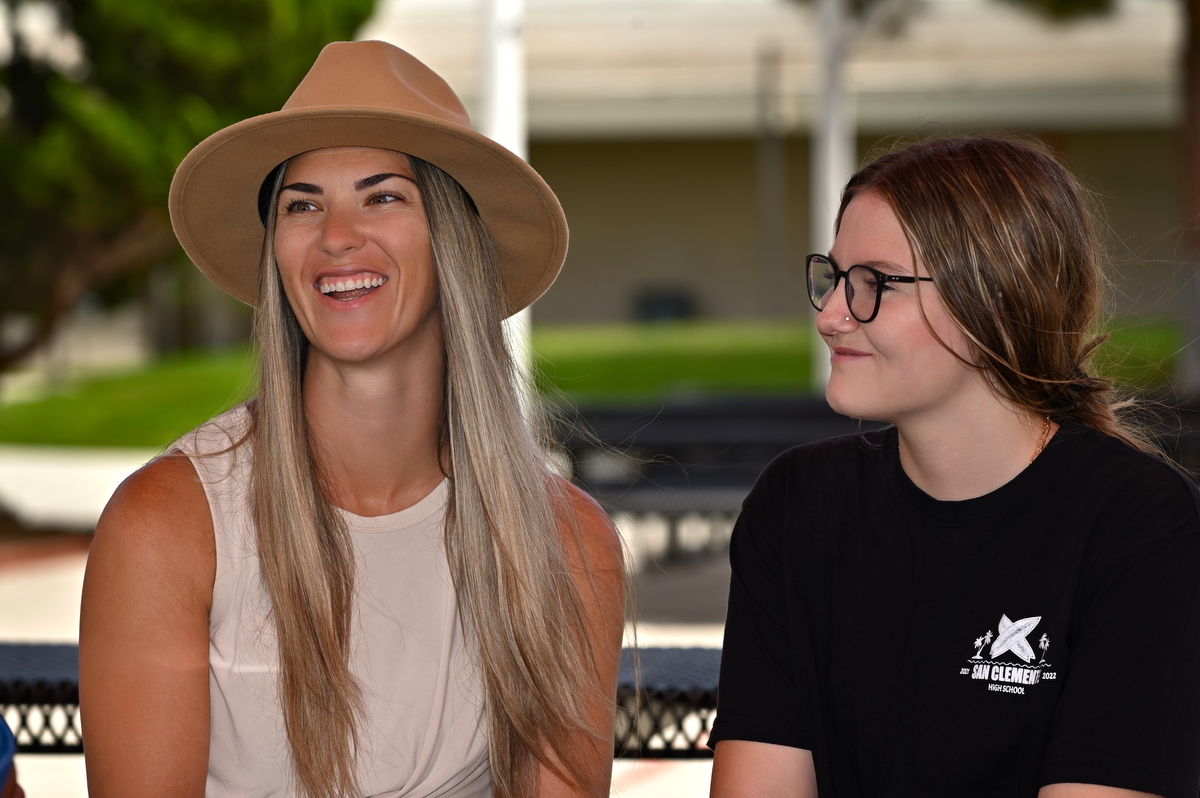 Because of her remarkable transformation, Lexi was chosen to be a keynote speaker at the AVID Summer Institute Conference, held in June in San Diego, where she delivered her story of success in front of 5,000 educators.
Lexi was well deserving to have the honor of sharing her message at such a high-profile event, said Erin Dollar, San Clemente's AVID coordinator.
"She is pretty amazing what she has come through. But she has really, really grown from it. Lexi is a much better, stronger person now than who she was freshman year," Dollar said.
Lexi has also been asked to share her message at future AVID conferences.
"She really wants to incorporate (AVID) and get the message out to younger students that no matter your background or circumstances, you can build up," Dollar said.
In San Diego, Lexi shared that she was born in Florida to teenage, drug-abusing parents. Her father was in a juvenile detention center the day she was born and in and out of jail until he died from sepsis, caused by injecting bath salts. From birth to age 17, Lexi was shuffled around between family members and placed in one group home after another. She was sexually abused and witnessed physical abuse and violence.
By age 11, Lexi herself was using drugs, getting in trouble and going in and out of juvenile hall. Lexi and her younger cousin were removed from an abusive situation at relative's home before being placed in a foster home yet one more time.
Ultimately, Lexi's grandmother in Florida reached out to relatives in California, hoping they could take in Lexi and her cousin. Lexi's cousin came to California right away but Lexi was not allowed to leave Florida because of legal trouble in the state.
Lexi finally made it to California in November 2017, first staying with one relative before ending with the family of Brittany and Stephen Phalen, who is distantly related to Lexi.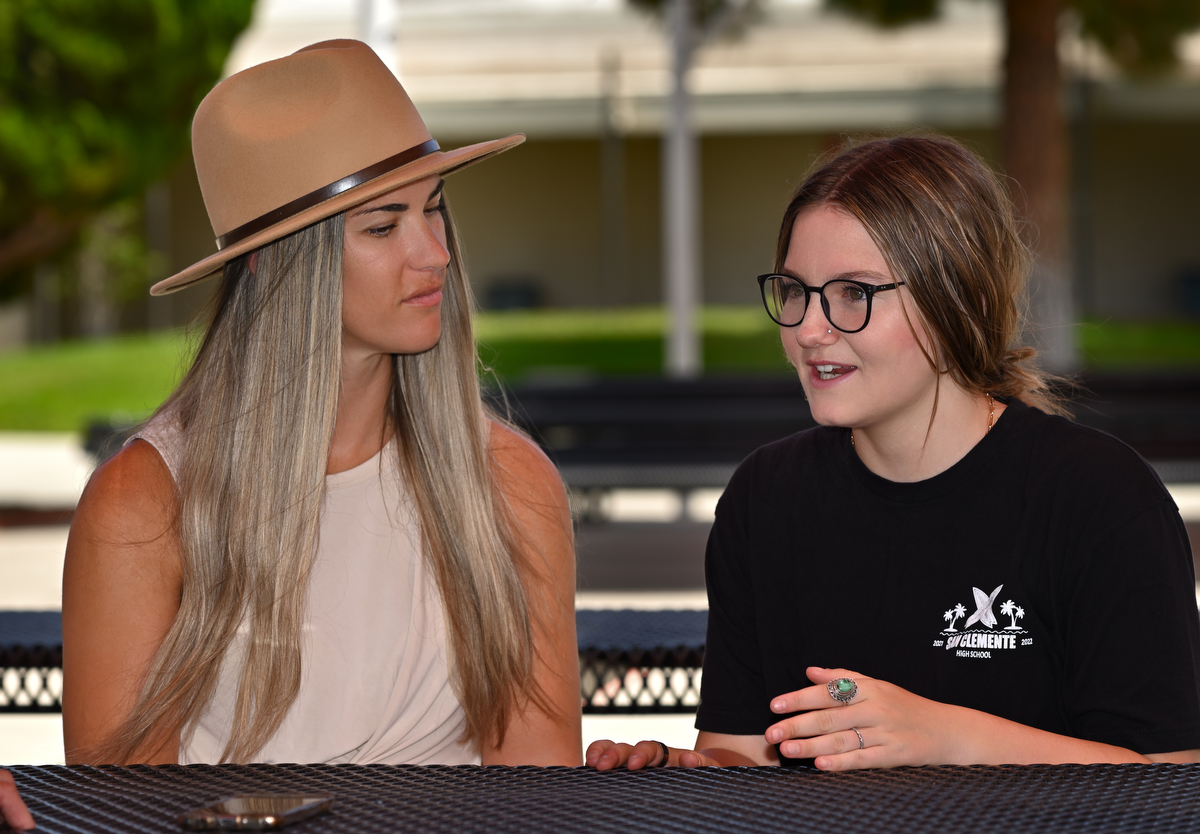 Knowing some of Lexi's background, the family was hesitant at first to take her in, Brittany Phalen said. They sought clarity through prayer.
"We're Christian, so we prayed, and asked, 'Hey, is this something we are supposed to do?'" Brittany Phalen said. "We are firm believers that you take care of family whether you know who they are or not, so for us, she was always family even though we didn't know her."
Lexi was in eighth grade when the Phalens became her adoptive parents, taking permanent custody.
There was a honeymoon phase, in which Lexi was on her best behavior, but by her freshman year at San Clemente Lexi was slipping back into destructive behavior. By then, Lexi had enrolled in the AVID program.
While on a trip to Peru with a church group the summer before her sophomore year, Lexi, who has a love for kids, was sharing her struggles with a group of children. Suddenly, she experienced her first big epiphany.
"Just being able to share with them and see the kids really engaging with what I was having to say," Lexi said, "I did take a step back and think, dang, I have to adjust my life and fix some things."
During her sophomore year, Lexi began severing her toxic friendships. She eventually stopped smoking and drinking completely and focused more and more on academics.
"And from that point, she stopped participating in all the numbing agents and instead it was her wanting to dive into why she was doing those things and became curious of wanting to heal herself, wanting to walk through a process to really dig deep into childhood, into her traumas and all the different things that had happened over her life and really try healing over those things and then start to build from that place," Brittany Phalen said.
She even changed her name from Alexis to Lexi, her way of leaving an old life and starting a new one.
Lexi isn't sure what the future might look like. But she is 100 percent certain that she wants to tell her story publicly with the hope that her transformation will inspire other teens who are struggling.
The challenges have been worth it, Brittany Phalen said.
"This has been one of the hardest, most amazing things we have ever done, because we have walked through so many really tough things as a family," she said. "But then just getting to see how amazing Lexi has become is insane."