By Greg Mellen
Next stop "Shark Tank?"
Well, maybe not quite yet. But students in the San Juan Hills High Business Program recently proved they have what it takes to become successful entrepreneurs and maybe even future titans of business.
Sole Purpose, an eco-friendly, socially conscious, mock footwear company from San Juan Hills High School, won the state title at the California State Conference & Exhibitions contest January 15-16 for students in Virtual Enterprise in Bakersfield.
Members of the Virtual Enterprise class taught by Jeremey Wooten, in just its third year of existence, captured first place for their business plan and had the highest overall score.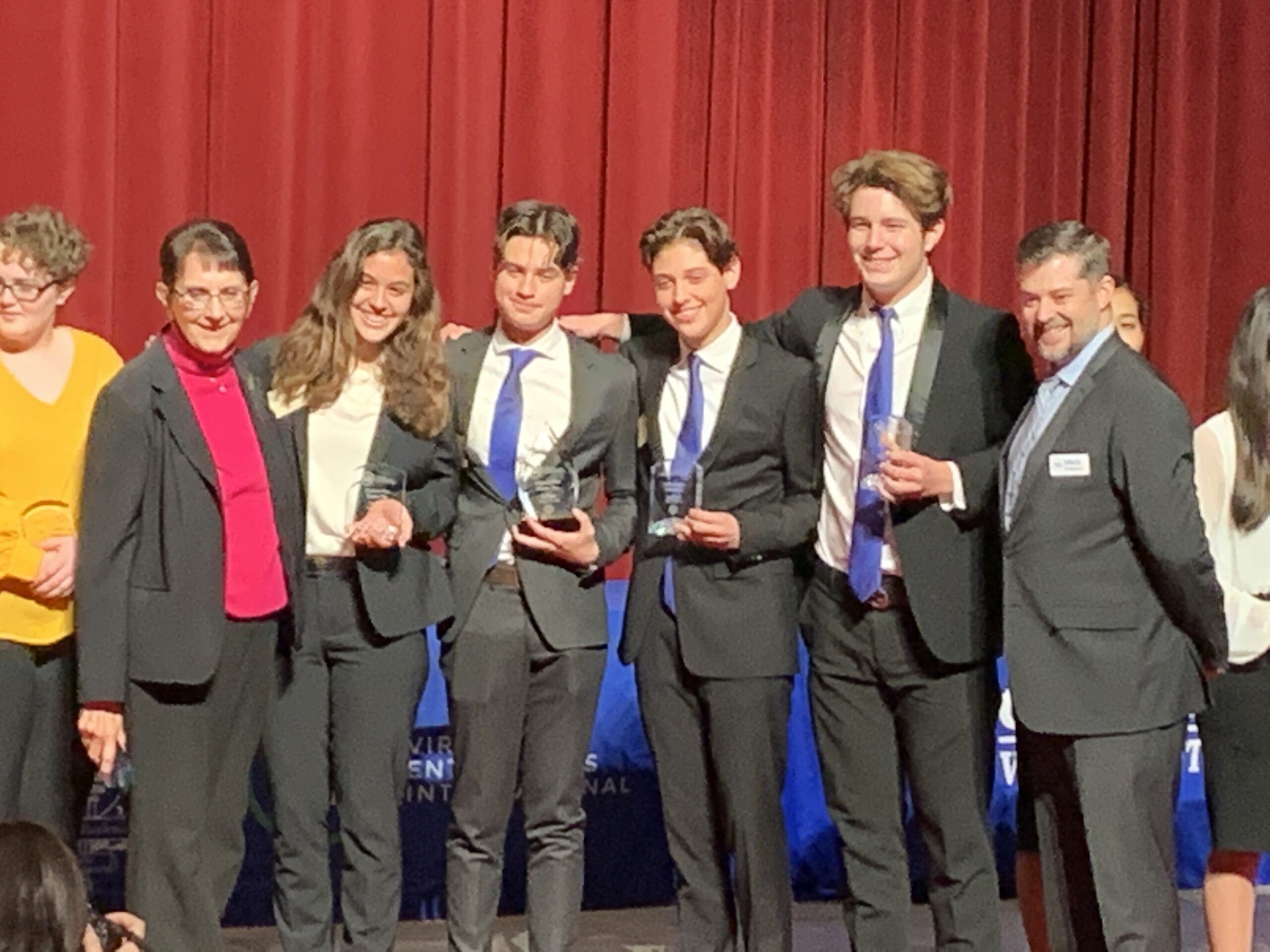 The business plan is considered the main prize and is heavily weighted.
Each year, schools in the contest put on by Virtual Enterprises International create mock businesses — complete with in-depth business plans that they pitch to judges — websites, human resources, social media campaigns, and display booths that are set up at an actual convention for the student trade show.
"It was kind of shocking," Wooten said, adding the class came up with a solid idea, presentation, and business plan. "The competition is really tough. I was told we might be the first school from Orange County to win the title."
The championship qualifies San Juan Hills High to compete in New York City, April 21-23 at the Youth Business Summit. The San Juan Hills High team overcame 54 other schools comprising 1,400 students, including 2019 national business plan champion South Pasadena and two-time national champion Bakersfield High.
The class also learned it is one of eight schools nationally that will have the opportunity to compete for a $10,000 award in seed money to see if its business could go from a virtual to an actual enterprise.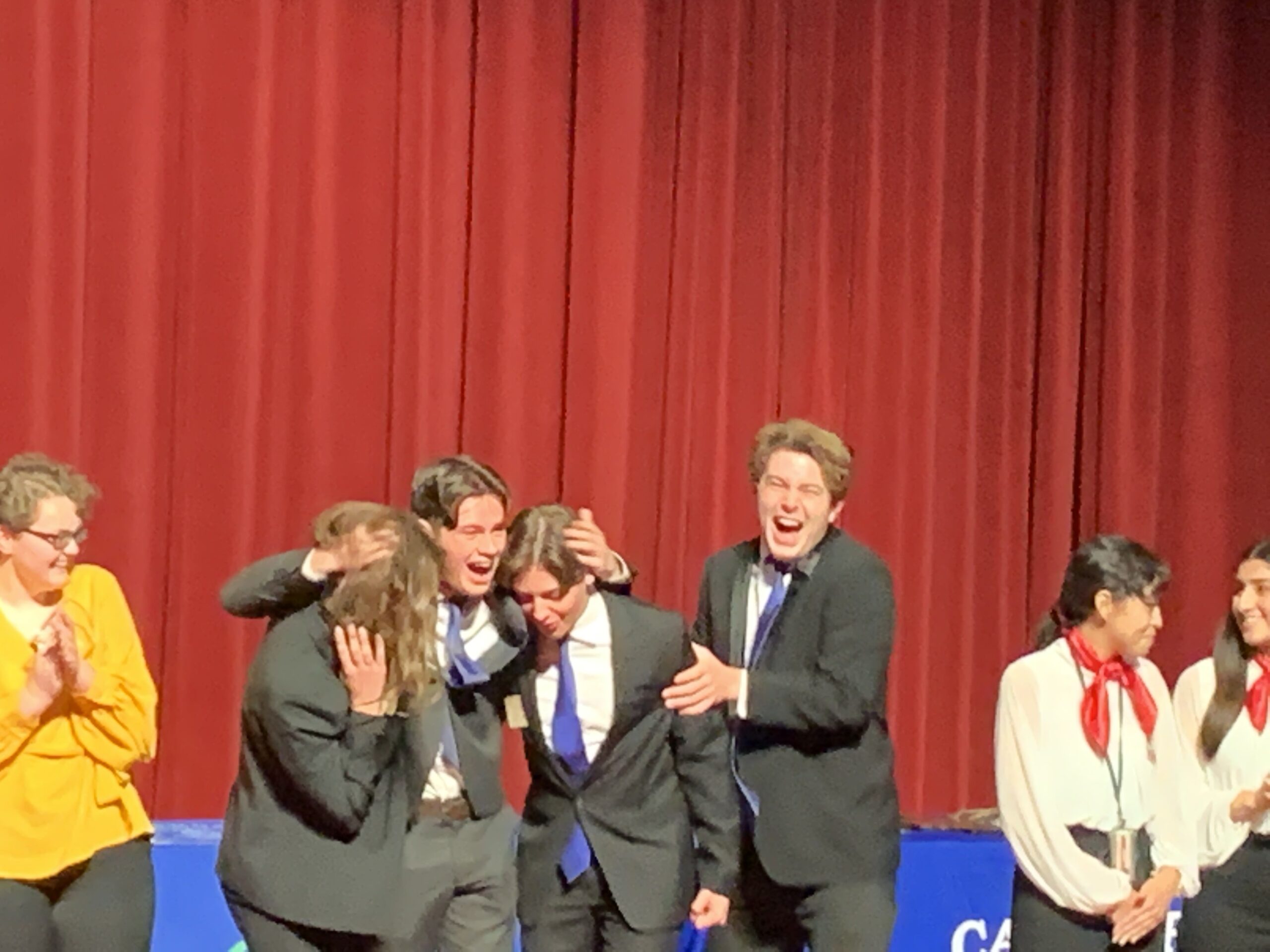 Not bad for a program that in its first foray into competition called its virtual company "Ex Nihilo," which is Latin for "out of nothing."
"The first year we were really terrible," said Jaden Bryan, CEO of the San Juan Hills team.
Last year, the San Juan Hills program made it to the national championships as an alternate by finishing seventh in the state competition. San Juan Hills High took 15th overall nationally.
According to Bryan, Sole Purpose set itself apart with its commitment to environmental sustainability by repurposing used tires that would otherwise contribute to global warming by being exported and burned for energy, or sent to landfills.
The San Juan High students also created an online store, for educational purposes only, for their products.
The runner-up was from Murrieta Valley High School, which proposed a company called ReVision, that would build eyeglasses that filter out harmful blue light from computer screens.
Emily Wale, 17, from San Clemente is the COO of Sole Purpose and a senior, who, like Bryan, has been with the class since its inception. She said the prior experiences were invaluable in learning what judges look for in the start-ups.
"Seeing what they like to see really helped," she said. "Not only were we unique in the Virtual Enterprise market, but we were one that boosted environmental sustainability."
Wale said that because she and many other students in the class essentially grew up together in business, they learned how to effectively work with each other, which was huge.
"It's been an incredible experience," she said. "It's been collaboration and all our minds working together."
Wooten said it took the class a couple of weeks to come up with its concept. A year earlier the class came up with a company called "inVEst," which created a mock student-run stock exchange for virtual enterprise companies. This year, students considered another "techy" concept that would protect and organize passwords, before settling on Sole Purpose.
In addition to the big prizes, Sole Purpose also won numerous certificates and ribbons in many of the 15 competition categories.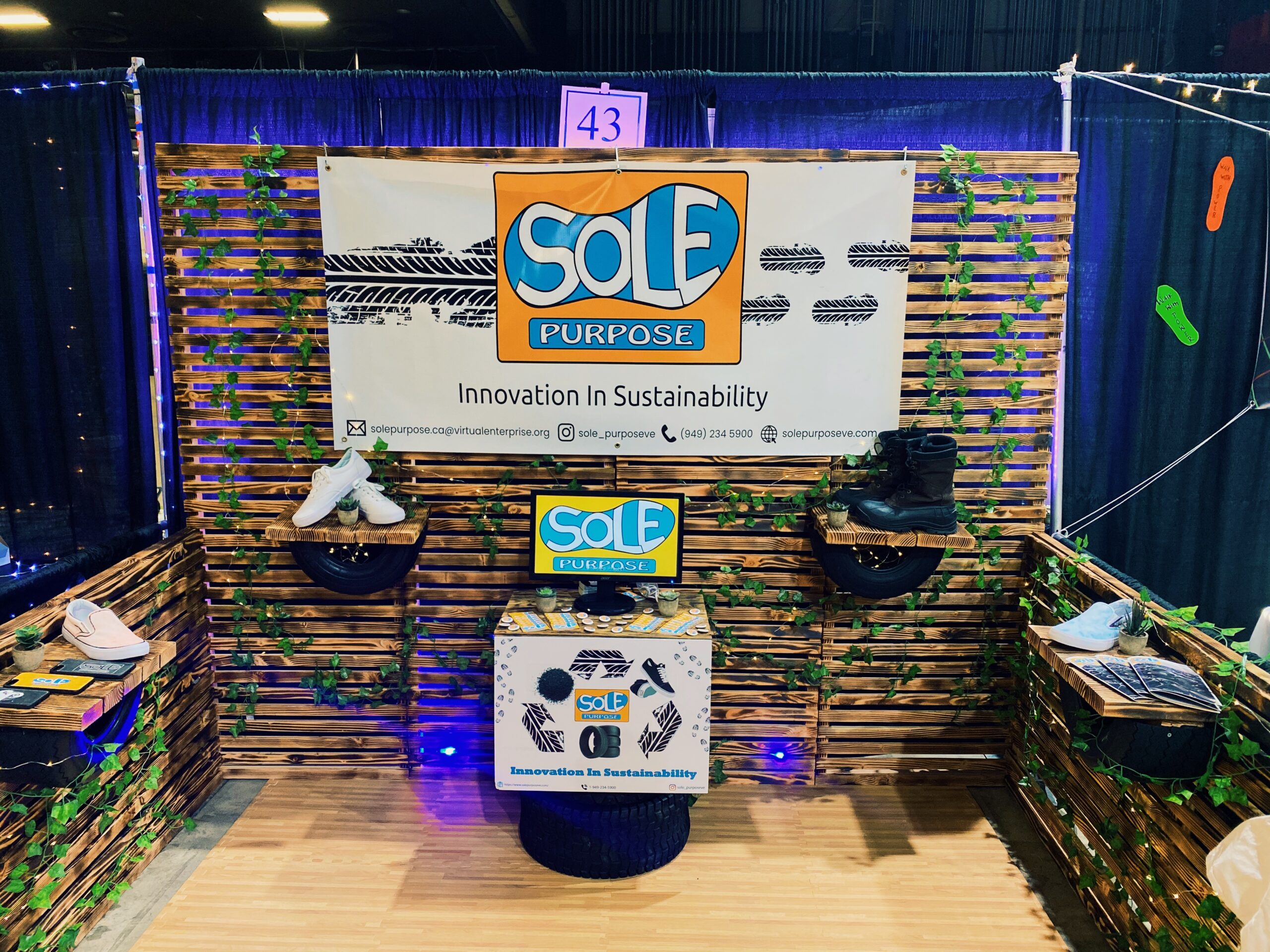 The students teamed with a construction class on campus to make a portable yet snazzy trade show booth with a tropical vibe.
Pati Romo, executive director of Career Technical Education (CTE) for the school district, said although the class had enjoyed modest success in its second year, taking the state title was a big and pleasant surprise.
While winning awards is nice, more important is the class fulfilling the CTE mission to prepare students for college or a career. The business classes "help with both," Romo said.
The school district describes the Virtual Enterprise classes as "a collaborative learning environment that offers students hands-on, real-world experience in business."
The Virtual Enterprise class is a capstone to several classes. Students begin with Business 1, which provides an overview of business concepts and practices, including "forms of ownership, management, finance, marketing, production, competition, technologies, global business, entrepreneurship, legal considerations."
The business program also has a social media marketing class and will soon unveil finance and accounting.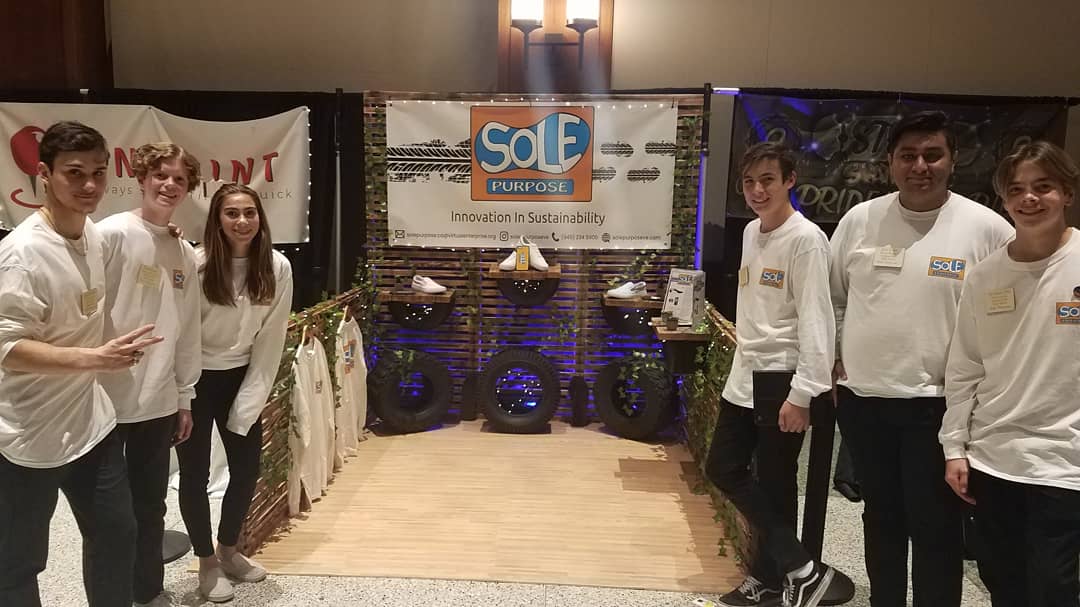 The students are looking forward to the opportunity to visit New York. The Youth Business Summit brings together thousands of young professionals, students, and educators with business leaders and industry professionals from around the world.
Through business competitions, leadership events and networking, students are able to show off the skills and acumen they have developed.
Last year, Wale said she was recruited at the conference by several business schools.
One highlight of the competition is a chance to tour the Microsoft Technology Center in Times Square.
Bryan is taking the whole idea of a socially conscious business to heart. He said he hopes to study international business in college and possibly help set up sustainable micro-enterprise businesses in developing nations.
When asked about her future goals in enterprise, Wale has a succinct answer: "I want to take over."