By Greg Mellen
With a banging bass drum and clanging cymbals and gongs, celebrations for the Lunar New Year in the Capistrano Unified School District kicked off at Marian Bergeson Elementary in Laguna Niguel.
The home of the district's original Chinese immersion language program, the school celebrated the start of the Year of the Rabbit at its weekly flag celebration.
Principal Chris Davis led the dragon procession — actually 11 dragons — carried by fifth graders on a serpentine route through the student body, followed by a line of younger children carrying lanterns. Although the lantern bearers often lost connection with the dragons and wound off in their own direction, the children in the audience were delighted by the dragons.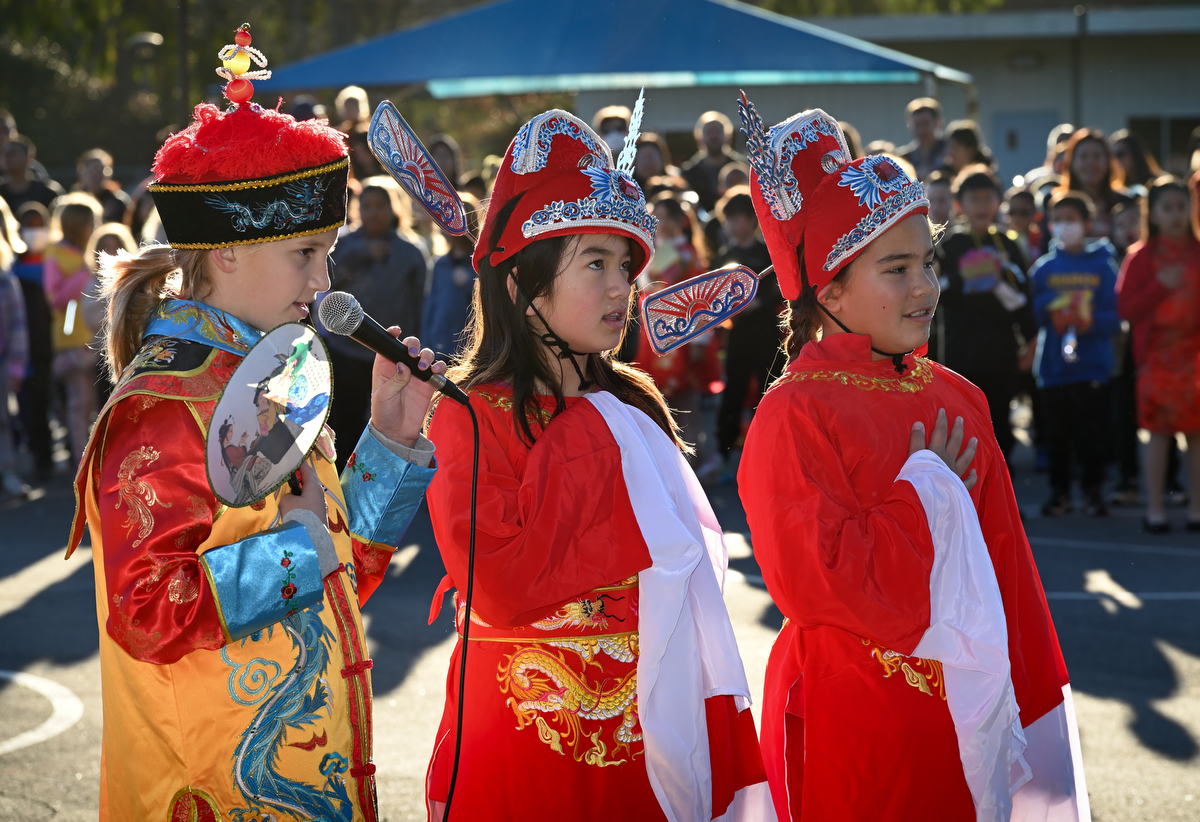 Later in the day, there was a Chinese yo-yo demonstration as well as dancers and a calligraphy exhibit at Newhart Middle School. In the evening, a Chinese Culture Night was scheduled at Capistrano Valley High, which included students performing pieces from the Beijing Opera.
At Bergeson Elementary, children were decked out in brightly colored and embroidered robes and dresses to commemorate the new year, many decorated with cherry blossoms.
Jennifer Hewitt, director of the Global Culture Education Foundation, served as an informal emcee.
"How many of you know what year this is?" she asked the children.
In addition to "the year of the rabbit," a number of children called out "tuzi," the Chinese word for rabbit.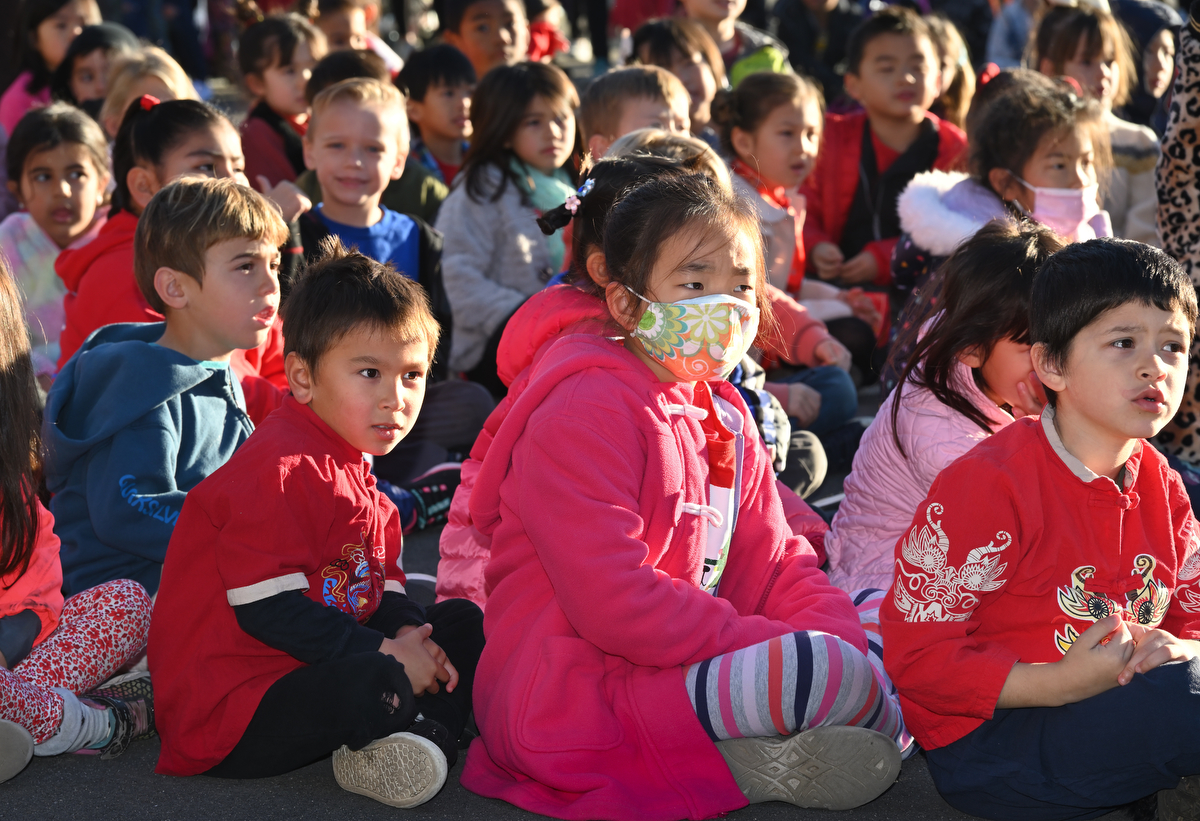 Also included in the morning's festivities was a Beijing Opera singing and dancing number by fifth grader Adelyn Chang. The 10-year-old, who says her favorite school subject is Chinese, has been performing since she was in the first grade.
Davis was decked out in a yellow and red robe decorated with dragons. His wardrobe was topped off with a replica of a Qing Dynasty emperor's headwear. In his first year as principal at the school, Davis said the Lunar New Year Celebration is a staple in the school calendar.
He said leading the school that is home to the only public elementary school Chinese language immersion program in the district was a great opportunity. Davis said he even took a year of Mandarin language at Saddleback College to prepare, although he admits the students leave him in the dust.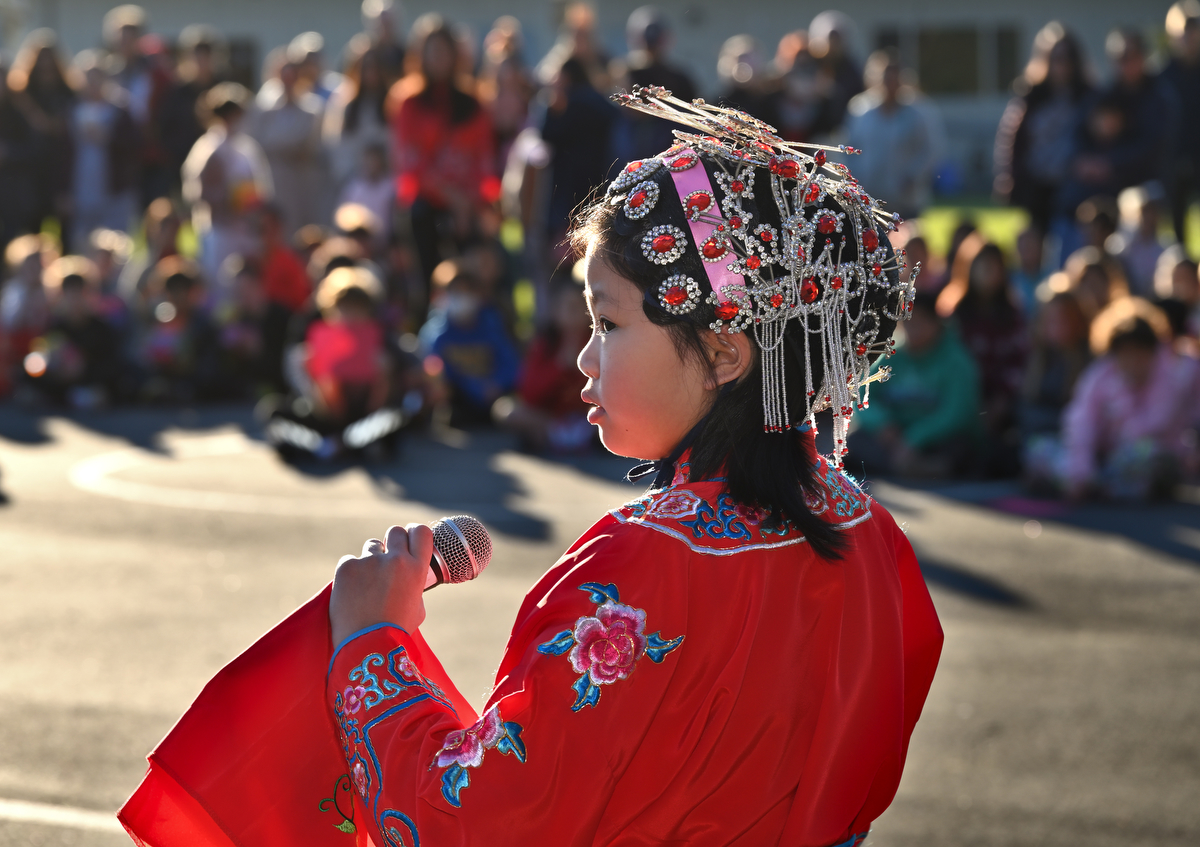 Teaching Chinese culture, language
The Chinese language immersion program was launched after a group of parents began lobbying about 12 years ago and successfully pushed for a Mandarin Chinese immersion language option. Bergeson became the first and, to date, only elementary school in South Orange County to offer the program.
CUSD has had Spanish immersion since 1992 and offers programs in five elementary schools, three middle schools, and four high schools. In 2011, Mandarin was a rare second language to tackle, especially at the kindergarten level.
Among the approximately 400 public elementary schools in Orange County, the only other public elementary schools with Mandarin immersion are Fletcher Elementary in Orange and College Park in Costa Mesa. Woodbury Elementary in Irvine added an after-school immersion program and the Irvine International Academy charter school also has Mandarin immersion.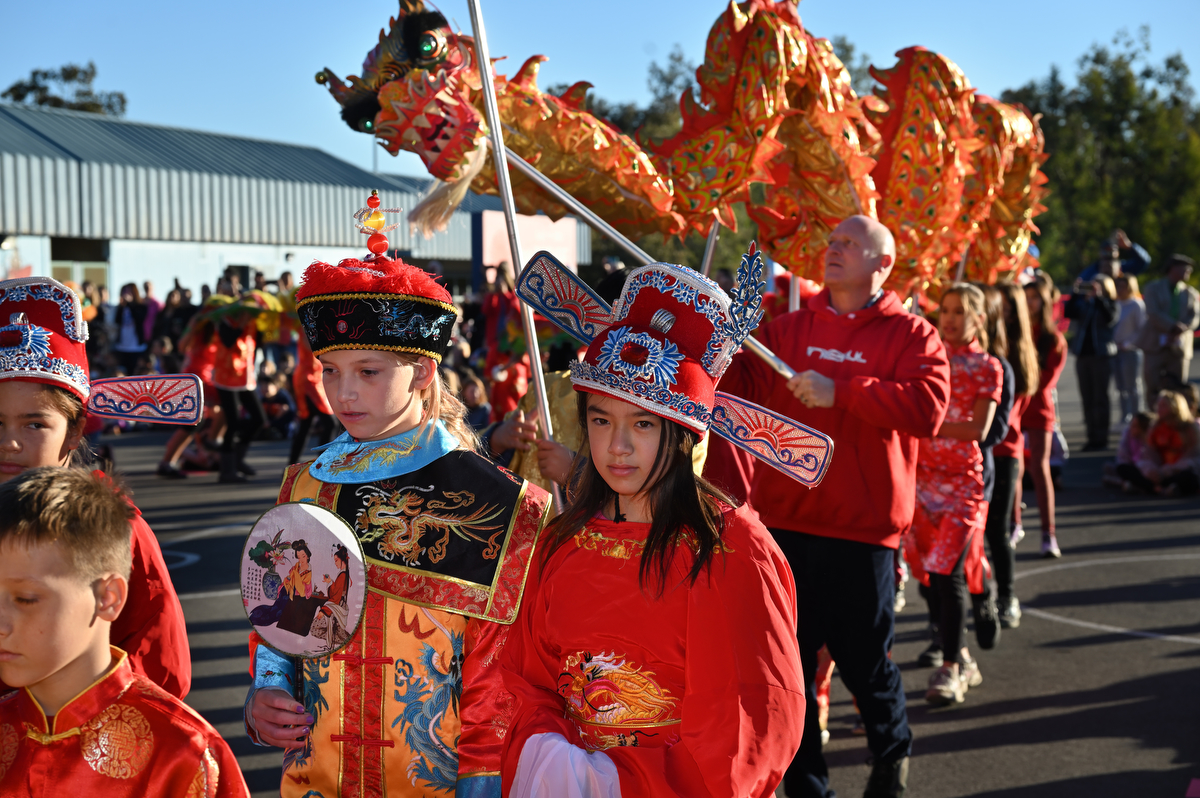 Mandarin, spoken by more than 1 billion people worldwide, has risen in prominence to challenge English as the universal language of international trade and diplomacy. As a result, Mandarin language and immersion classes have taken off in recent years in California. More than 85 public, private, and charter schools offered Mandarin language and immersion as of 2021, according to the Mandarin Immersion Parents Council..
As the students at Bergeson continued their education, Capistrano Unified expanded the program in 2016 to include classes at Newhart Middle School and later Capistrano Valley High.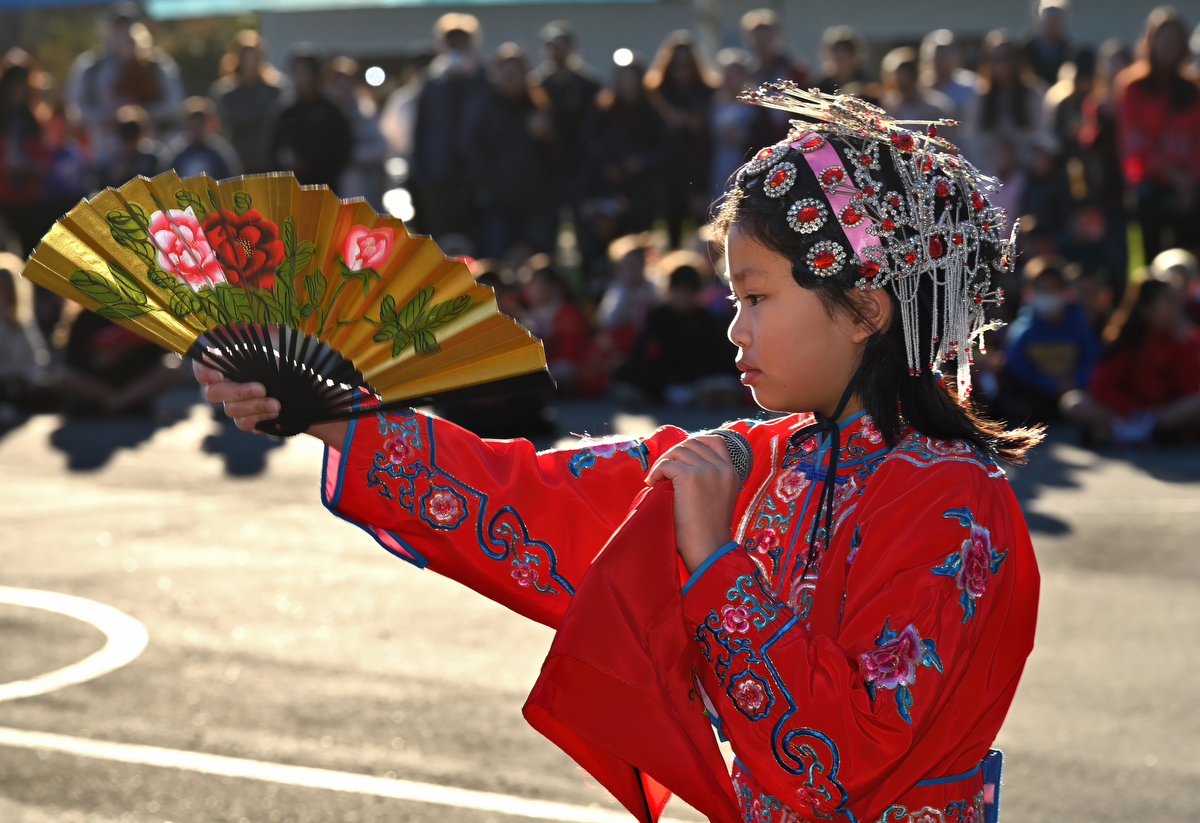 Proud parents
"I think it's unique to learn Chinese language and culture," said Carmen Chang, the mother of Adelyn and a native of the Macau region of China near Hong Kong. She said as a Chinese native she is happy that her daughter has the opportunity to learn the language and traditions of her homeland.
Jason Zelechoski watched his daughter Athena, a third grader, getting ready for the celebration. Married to a woman of Taiwanese descent, Zelechoski said he and his wife sought out Bergeson because of the Chinese language program.
"We found the program and it's great," he said. "Already my daughter's Chinese is better than my wife's. It is a great resource to be familiar with another language. And the price is right."