By CUSD Insider staff
A Wagon Wheel Elementary student's love of Play-Doh will be center stage in a new, holiday-themed game show that premieres Friday, Dec. 10 on IMDb TV and Amazon Prime.
Fifth-grader Dorothy Sailor, 10, and her mother, Pamela, will be among the contestants on "Play-Doh Squished," which has three teams competing against one another to build the best Play-Doh diorama with "artistic flair, bold imagination and great storytelling." The show, hosted by actress Sarah Hyland, also involves physical challenges.
Alongside Dorothy and Pamela are Olivia German and her father, Bill. Olivia is a friend of Dorothy's from another school district.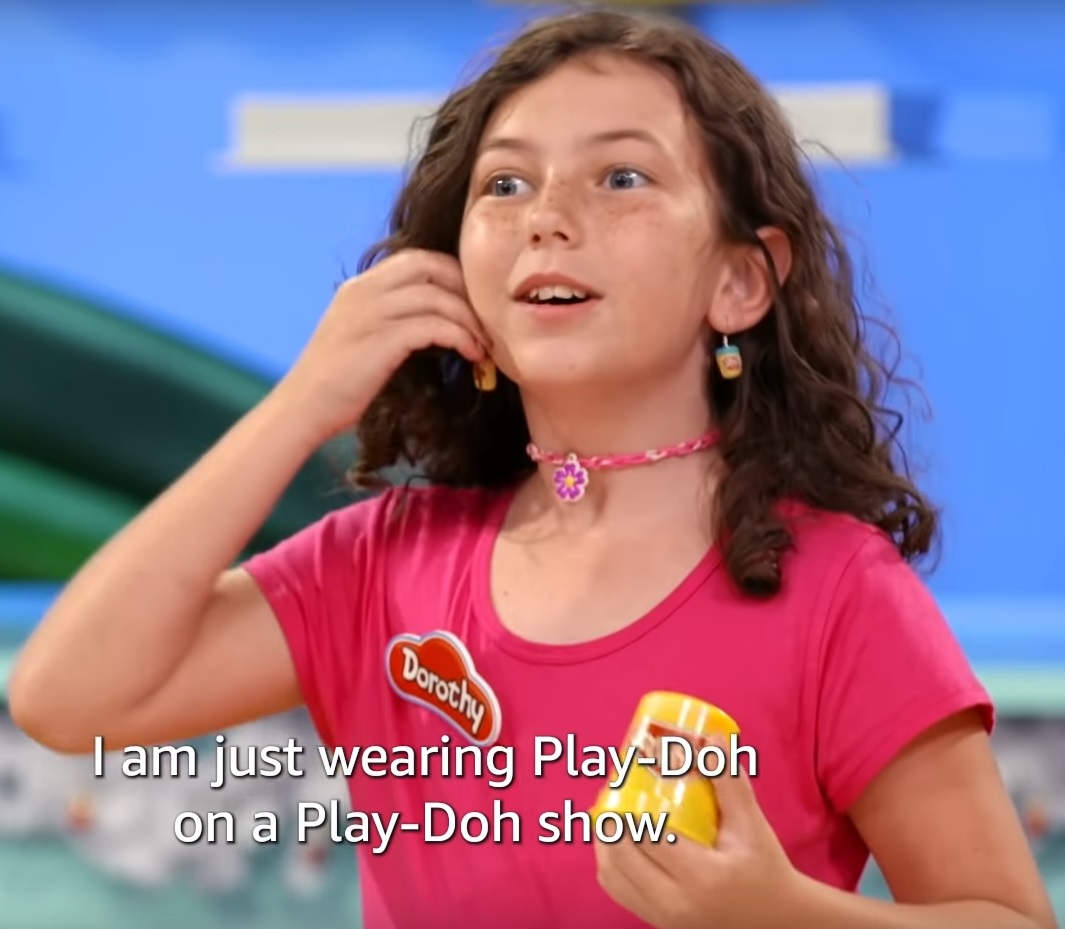 Pamela has always had a thing for game shows ever since her college days. She competed twice on "Let's Make a Deal" and has also been on "25 Words or Less."
She got word of a casting call seeking fun families and thought that with her daughter's love of Play-Doh they'd make a good fit. Dorothy loves Play-Doh so much that she has made clay animation videos with it, and recently submitted one for the "Reflections" school contest.
To audition for the show, the Sailors submitted pictures of themselves and a video of them making a Play-Doh diorama. All that showed the producers how they might work as a team if chosen.
Their video ended up being the winning ticket. Filming for "Play-Doh Squished" took place this past summer in Los Angeles.
"Play-Doh Squished" involved tons of — you guessed it — Play-Doh.
"Play-Doh galore!" Dorothy said excitedly. "My mouth almost drooled at the sight of all that Play-Doh."
"On set, they probably had enough Play-Doh to fill a moving van," added Pamela.
Regarding the physical challenge antics, without giving too much away, the Sailors said viewers will see Bill dressed up as a reindeer, Pamela as a spinning holiday tree, and the kids tackling an obstacle course.
The show's trailer shows Dorothy wearing a fanny pack — which she mistakenly called a "nanny pack" — and joking about "who remembers the '90s?"
Being a 10-year-old, she doesn't.
The Sailors described the filming day as fun and exciting. They were tasked with constructing a winter wonderland scene with Play-Doh. They chose to make a penguin theme park called Waddle World, complete with things like bumper cars, a hot air balloon ride, and putt-putt golf.
"It was really cool how we could see what the others were building," Dorothy said. "We were right next to each other."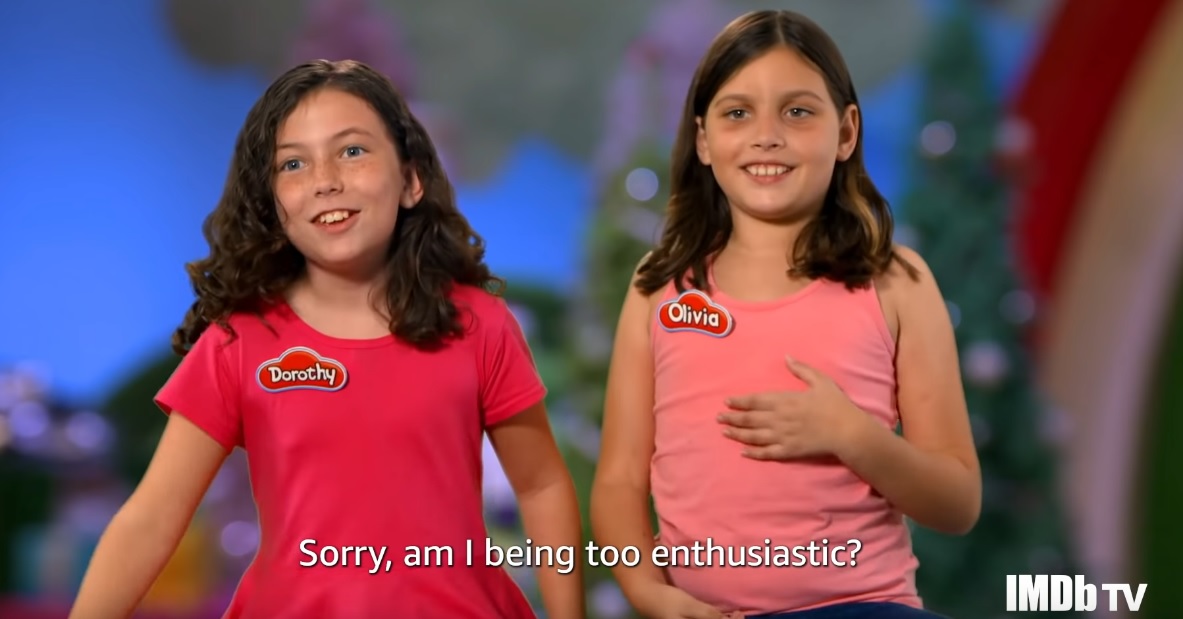 Pamela said she and Bill provided structural support to make the diorama work, while Dorothy and Olivia "brought the joy."
"I worked clear up until the last 12 seconds of our time," Pamela said. "It was fun to be able to see what we accomplished together."
Dorothy said even as she gets older, memories of making "Play-Doh Squished" will never leave her.
"I'm not sure I'll ever be able to forget this," she said. "It's just a fact."
Dorothy and Pamela decided that if they win they will donate some of their winnings to My Day Counts, a nonprofit that helps adults with intellectual and developmental disabilities based in Anaheim, California.
The Sailors can't yet say the results of "Play-Doh Squished." But Dorothy, who is turning 11 later this month, said she feels pretty great about how they did.
"Let's just say," she joked, "that we got in top three."