Bridges High School, Capistrano Union High School, and CLASS program seniors gathered Thursday, June 1 at Union High for a commencement ceremony and to celebrate their graduation as the Class of 2023.
The ceremony began with a welcome by Principal Brittany Casey of Union High School and by Principal Luci Coppola of the Bridges/CLASS program. The graduates entered to "Pomp and Circumstance" by Edward Elgar. Union High student Madison Bailen led the Pledge of Allegiance.
Union High Guidance Tech Felix Hernandez announced the scholarships and awards, and the two principals introduced the faculty and staff members of the schools.
Union High student Jessenia Ramirez was the Commencement Speaker. CUSD Board of Trustees Clerk Amy Hanacek, and Board Trustees Judy Bullockus and Michael Parham presented the diplomas. Casey and Coppola presented the Class of 2023, and Hanacek provided the Acceptance of the Class of 2023.
Bridges student Adeline Seiler, and Union High School Students of the Quarter Kevin Cruz and Hailey Peterson led the turning of the tassels.
Congratulations, Bridges High, Union High and CLASS program graduates of the Class of 2023!
See below for photos from the commencement ceremony. Scroll to the bottom to view a list of the graduates.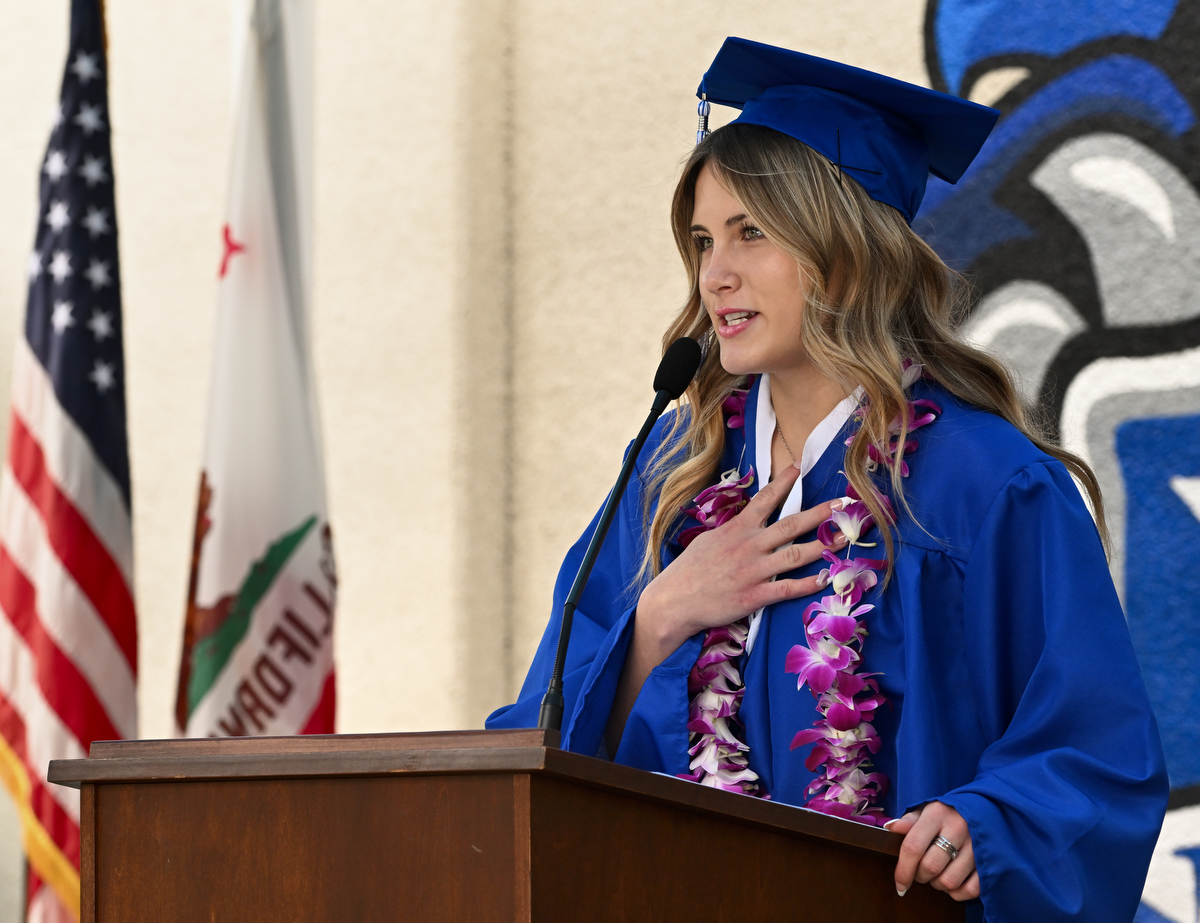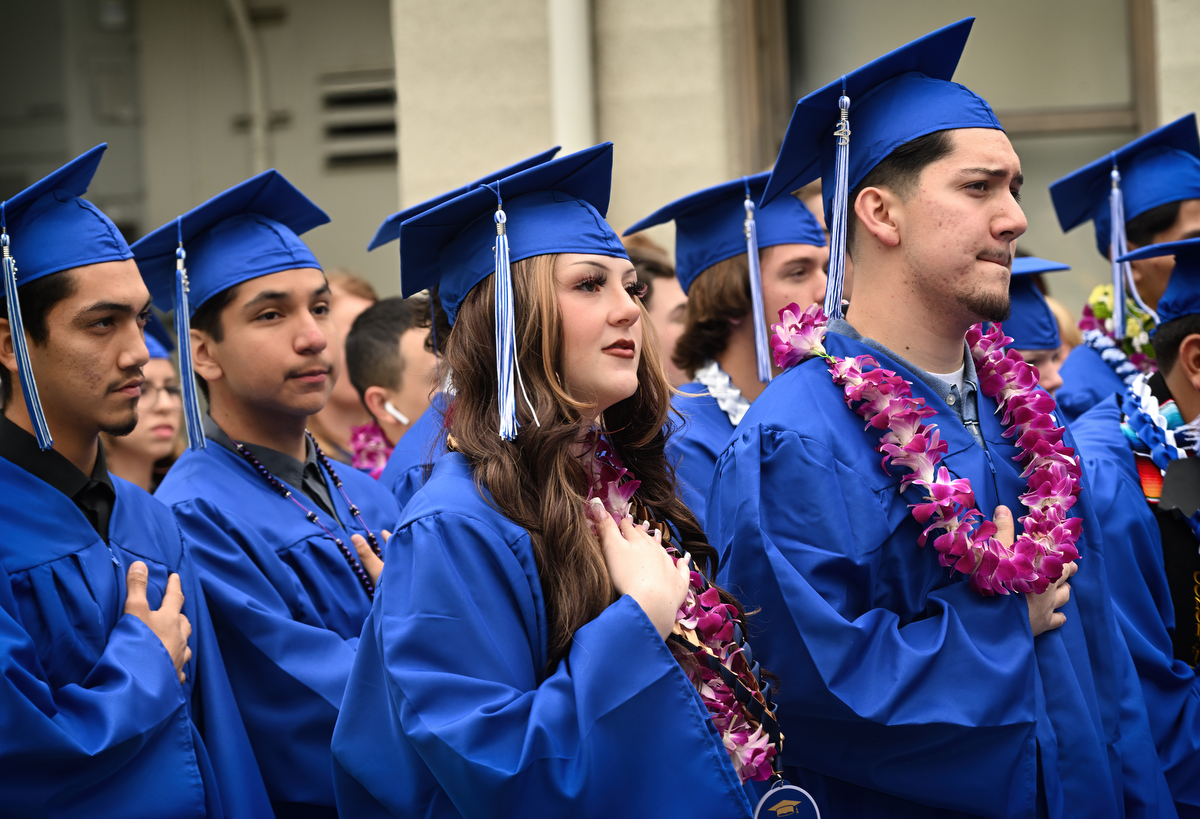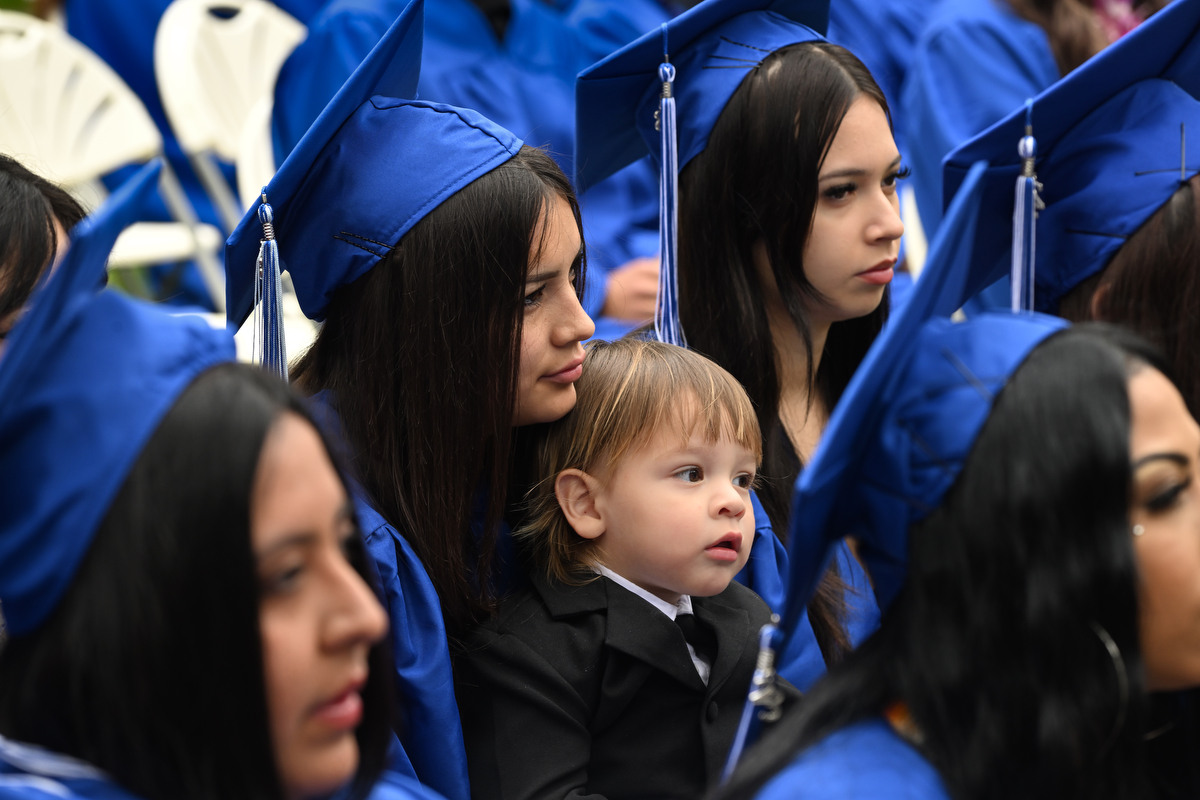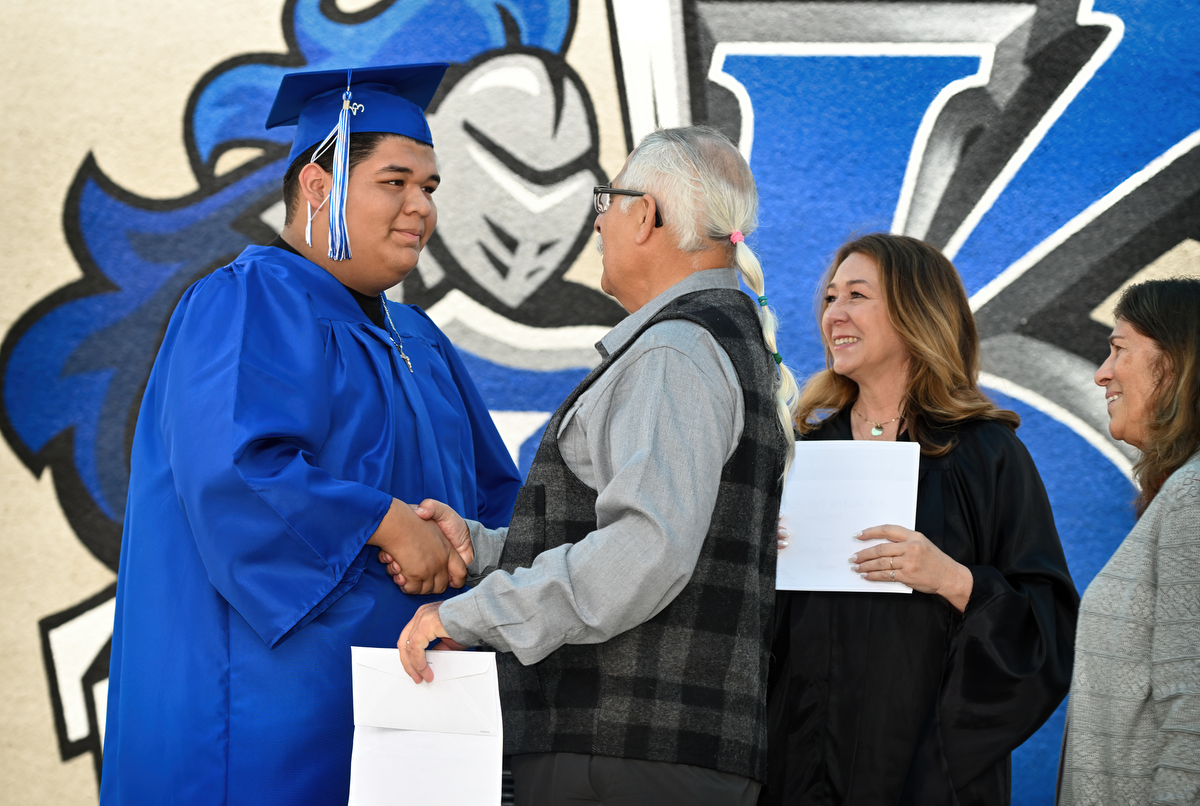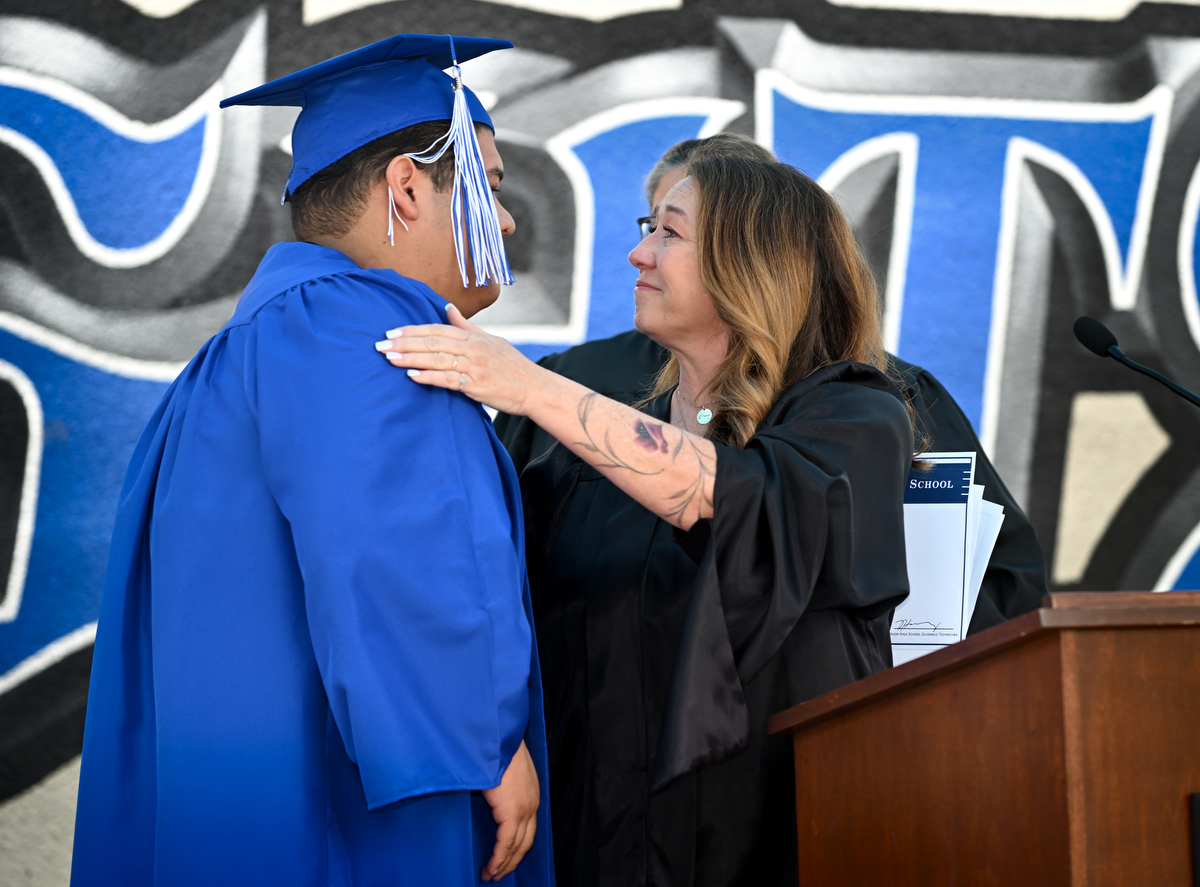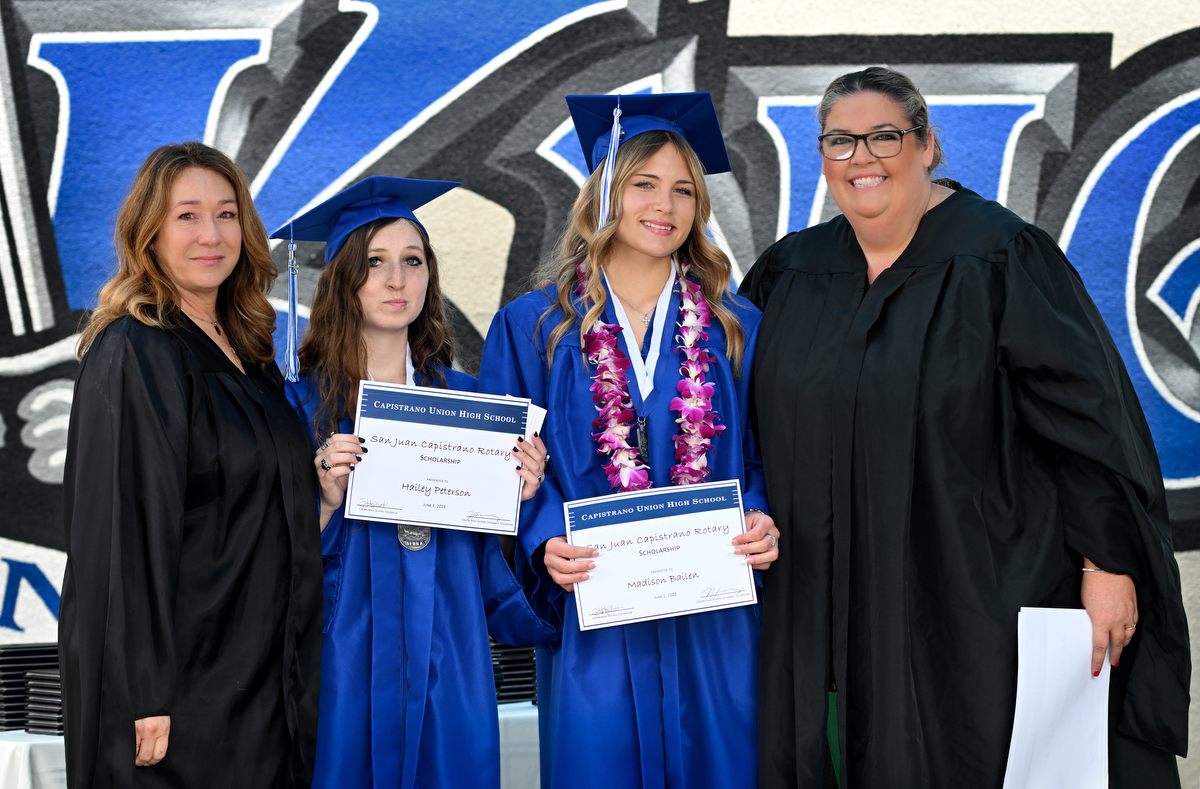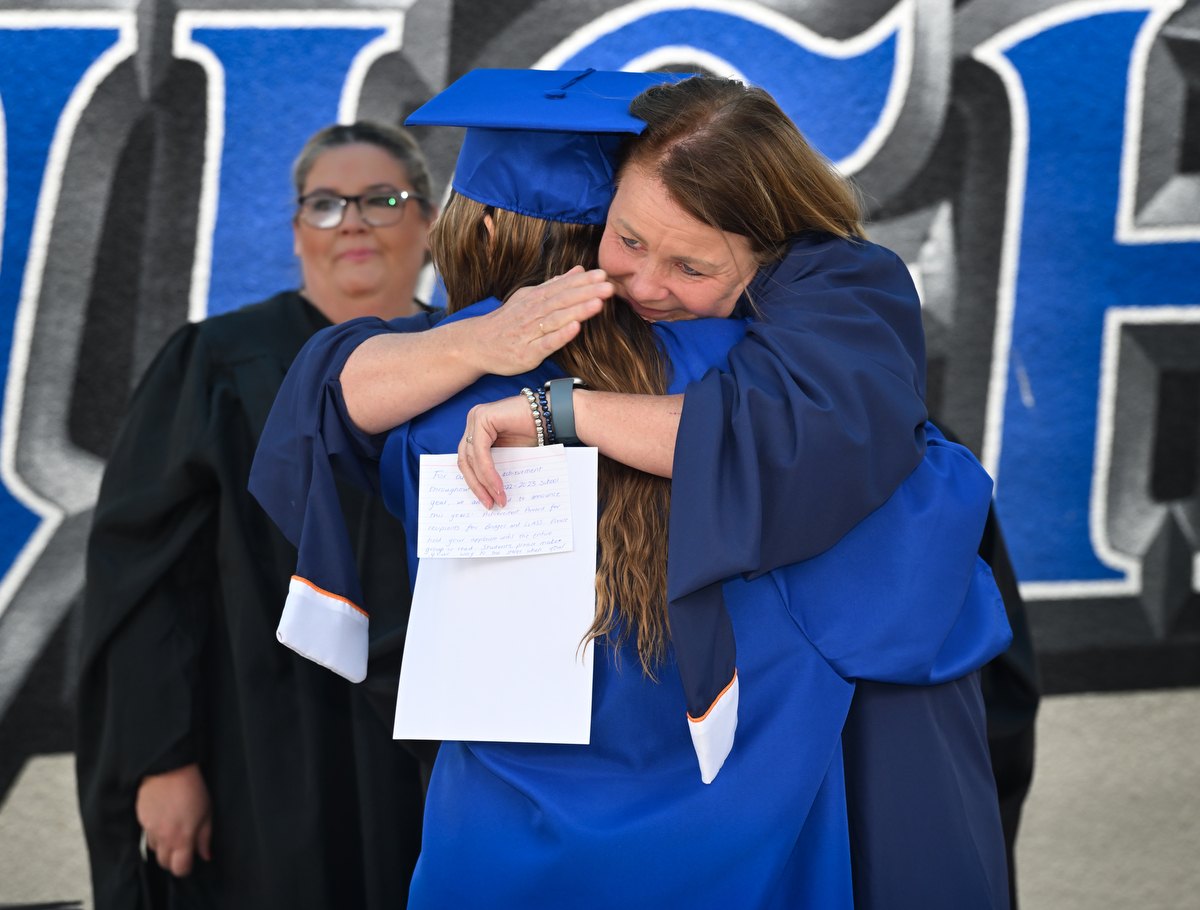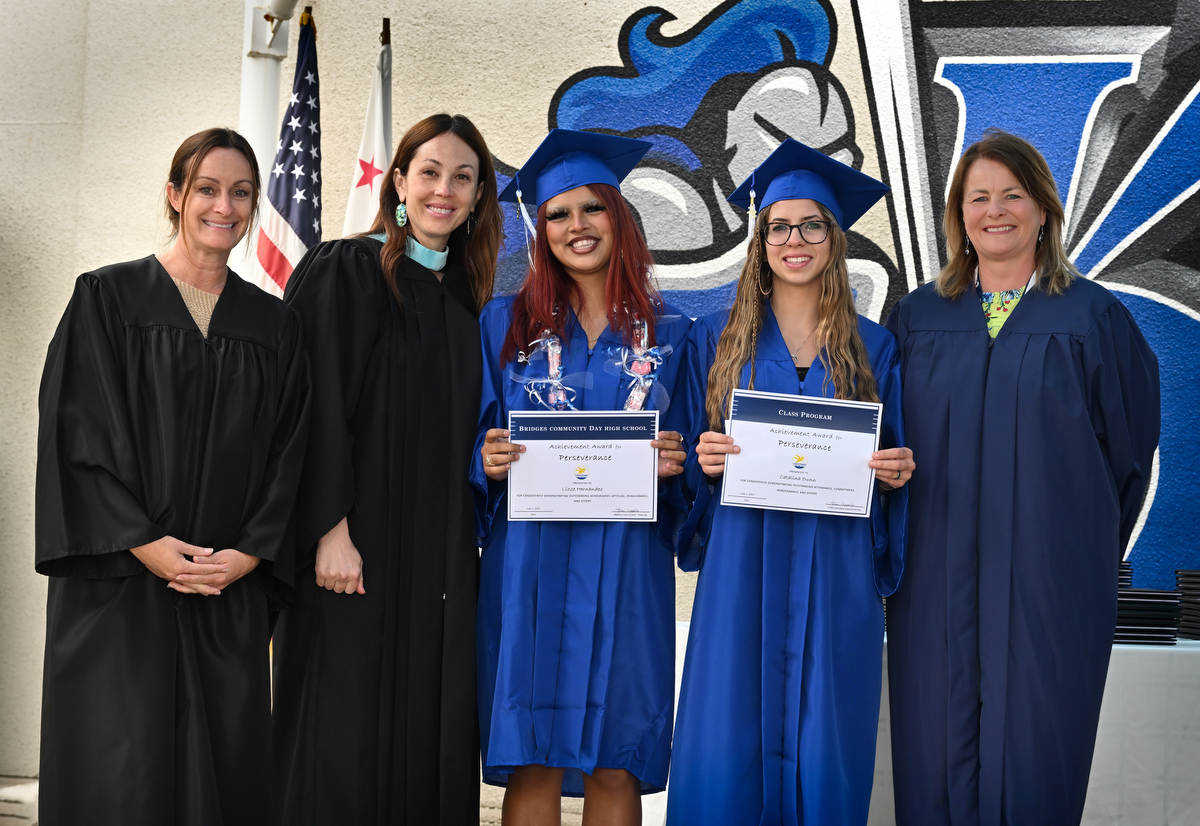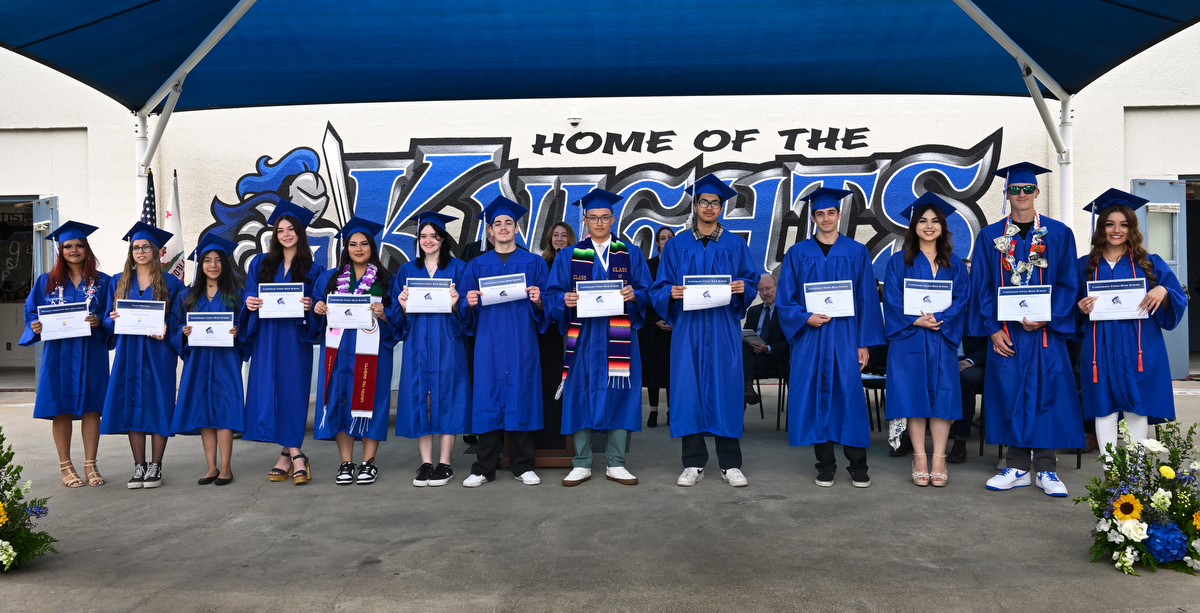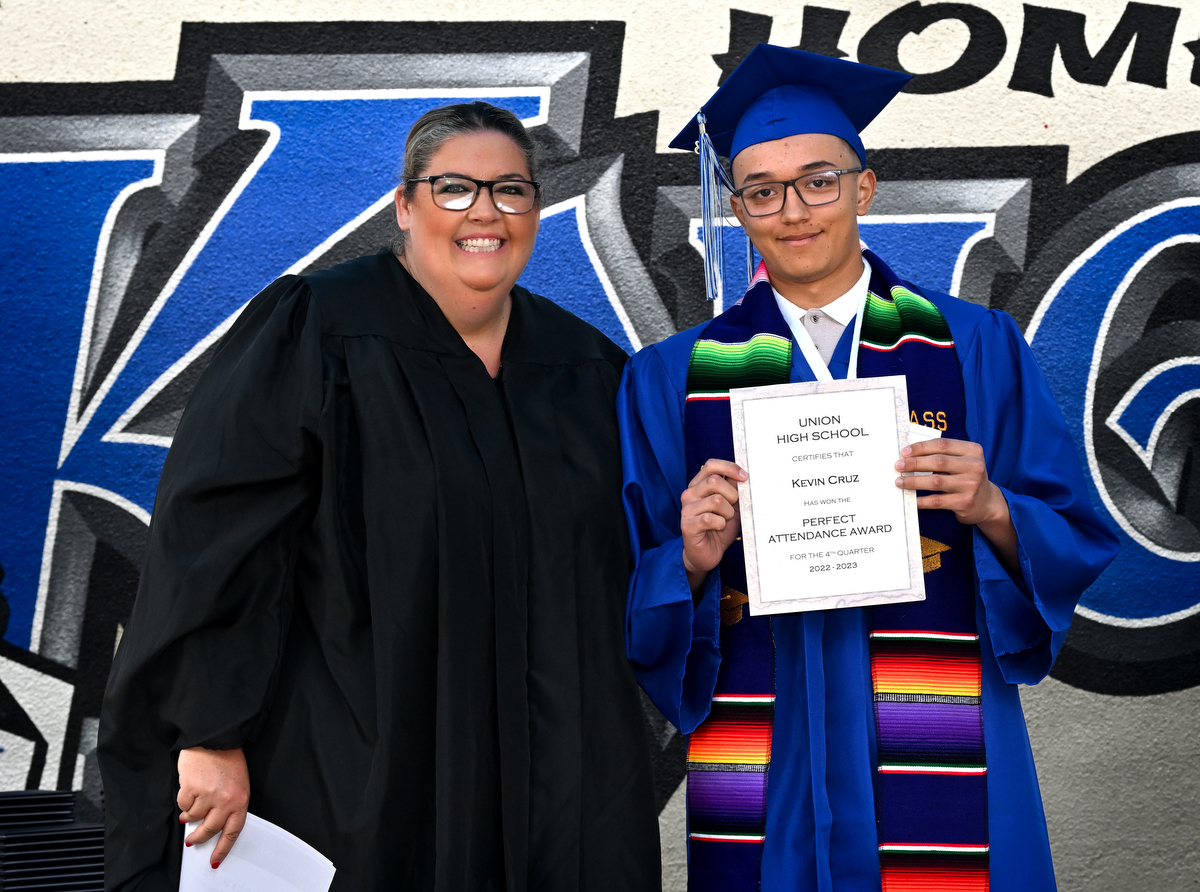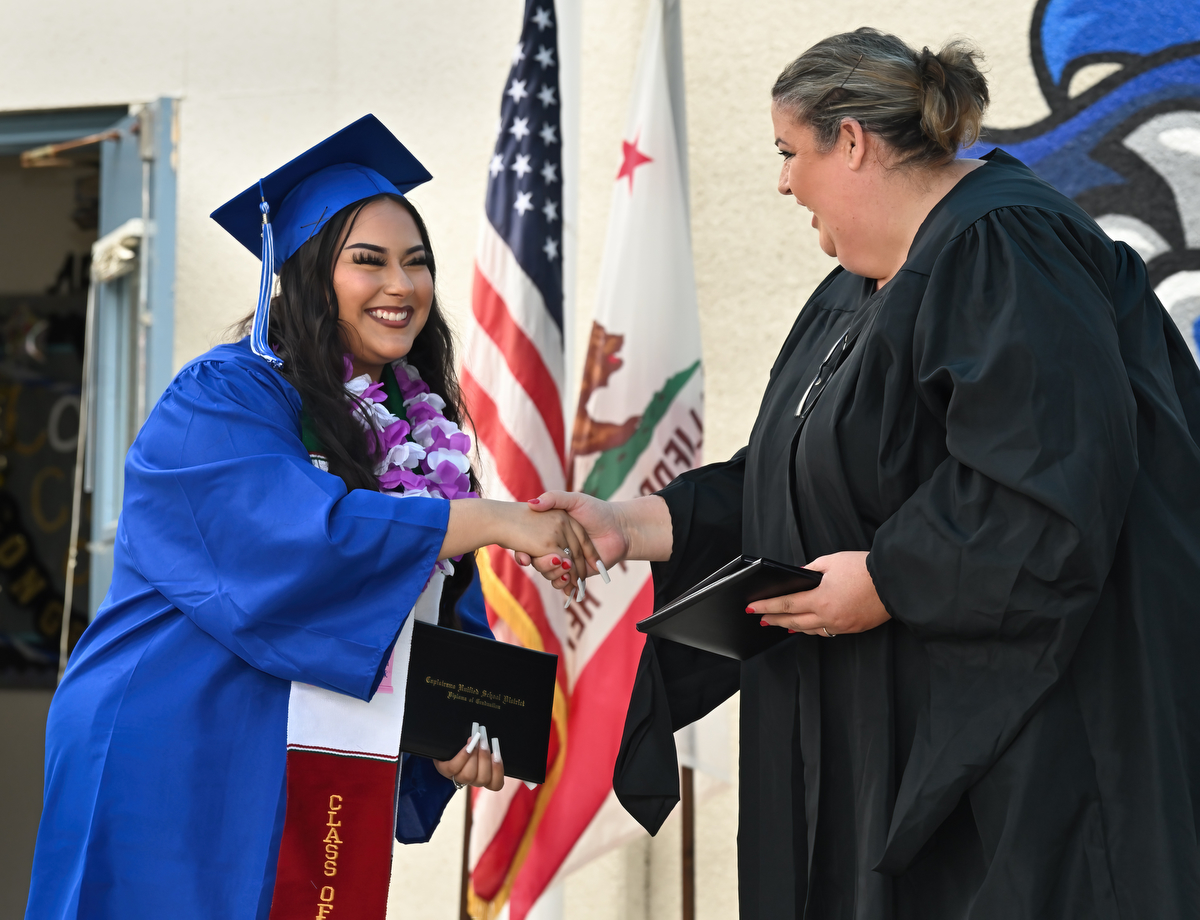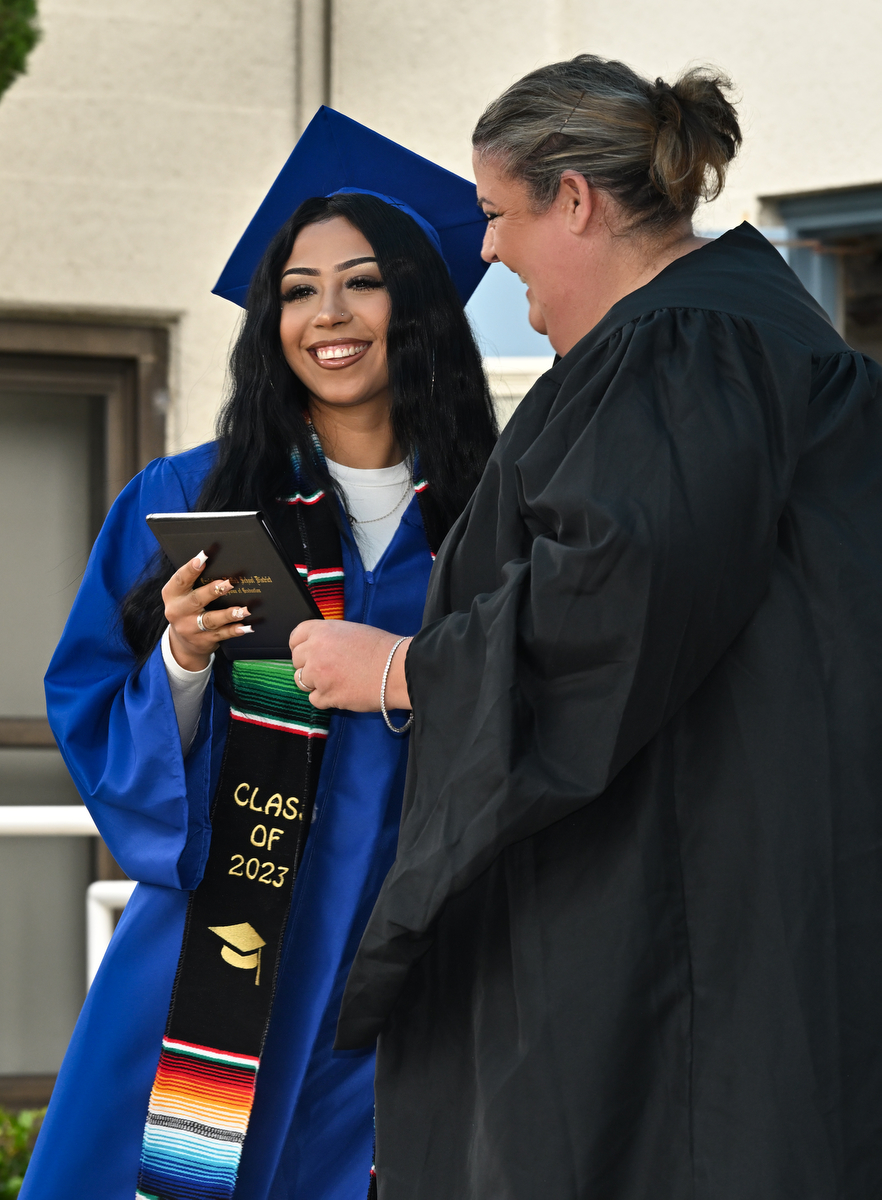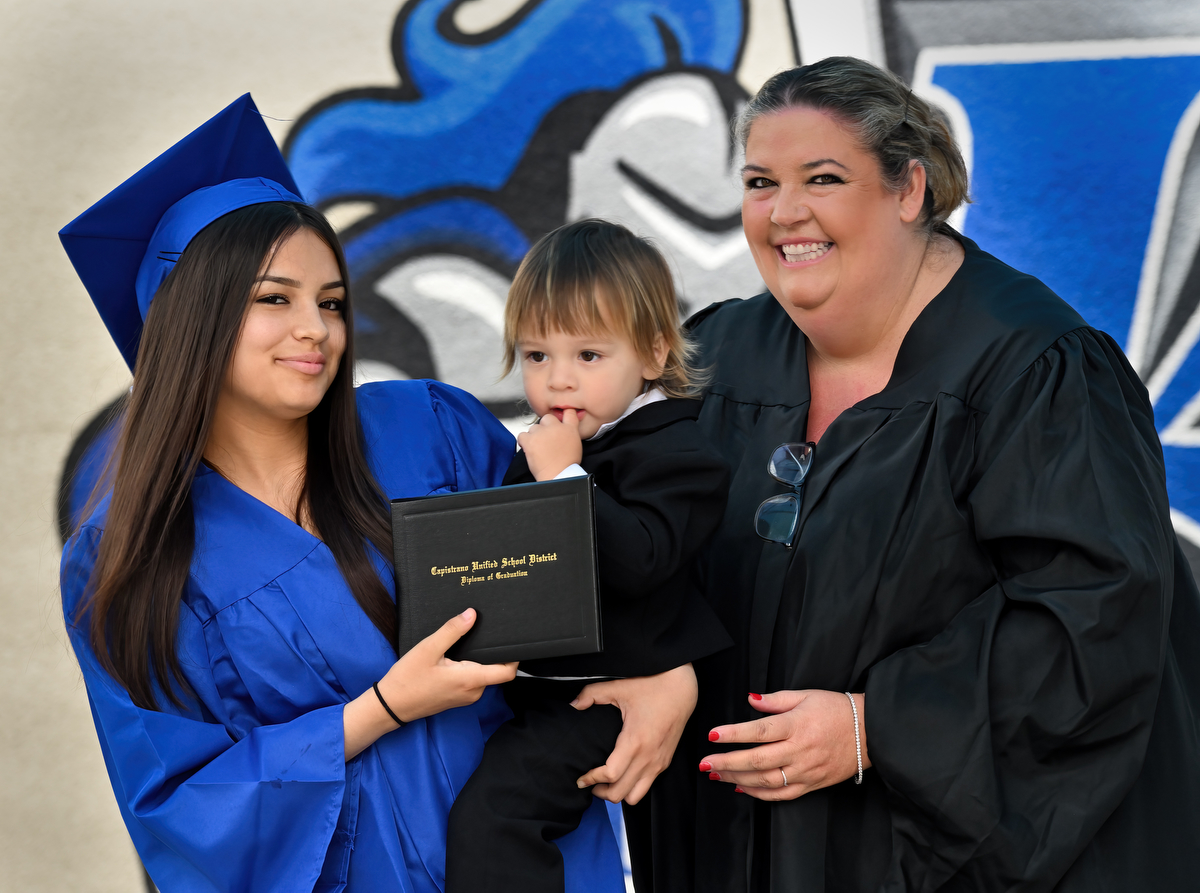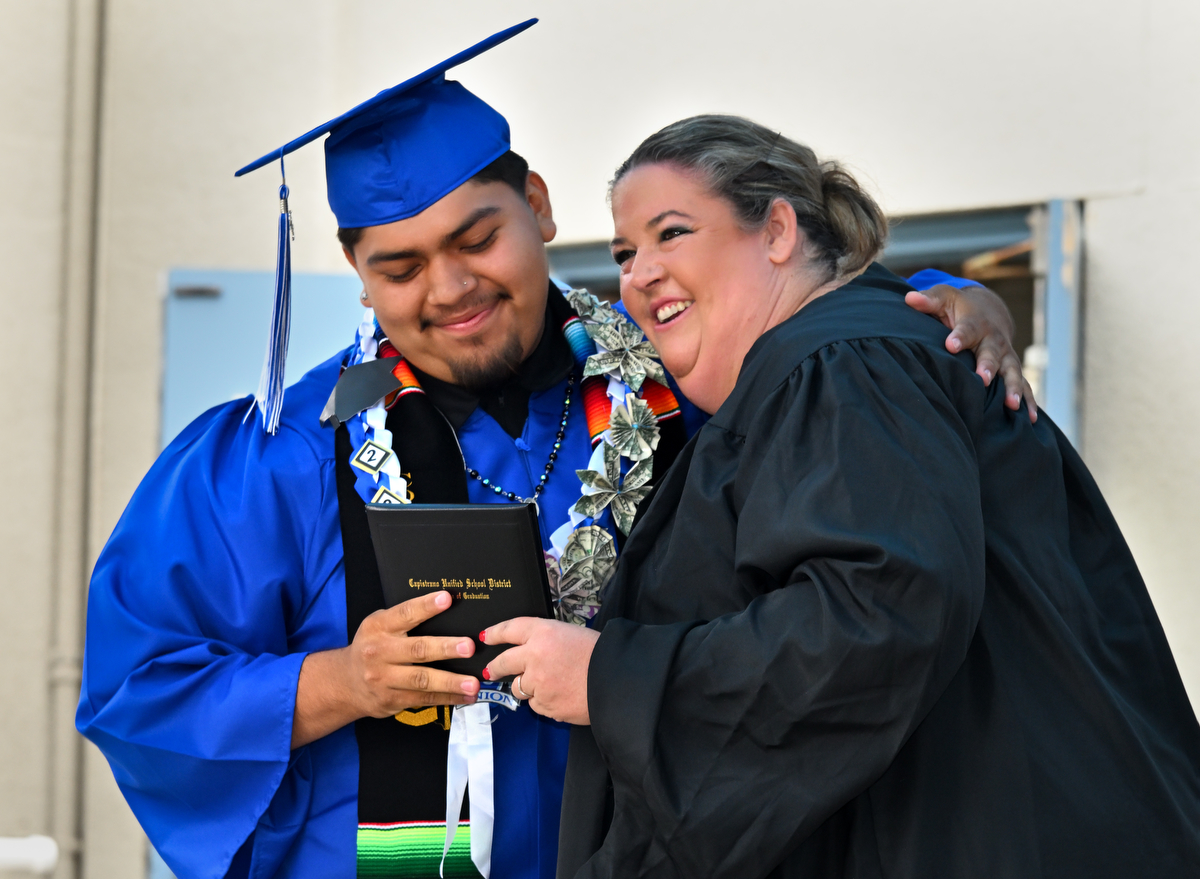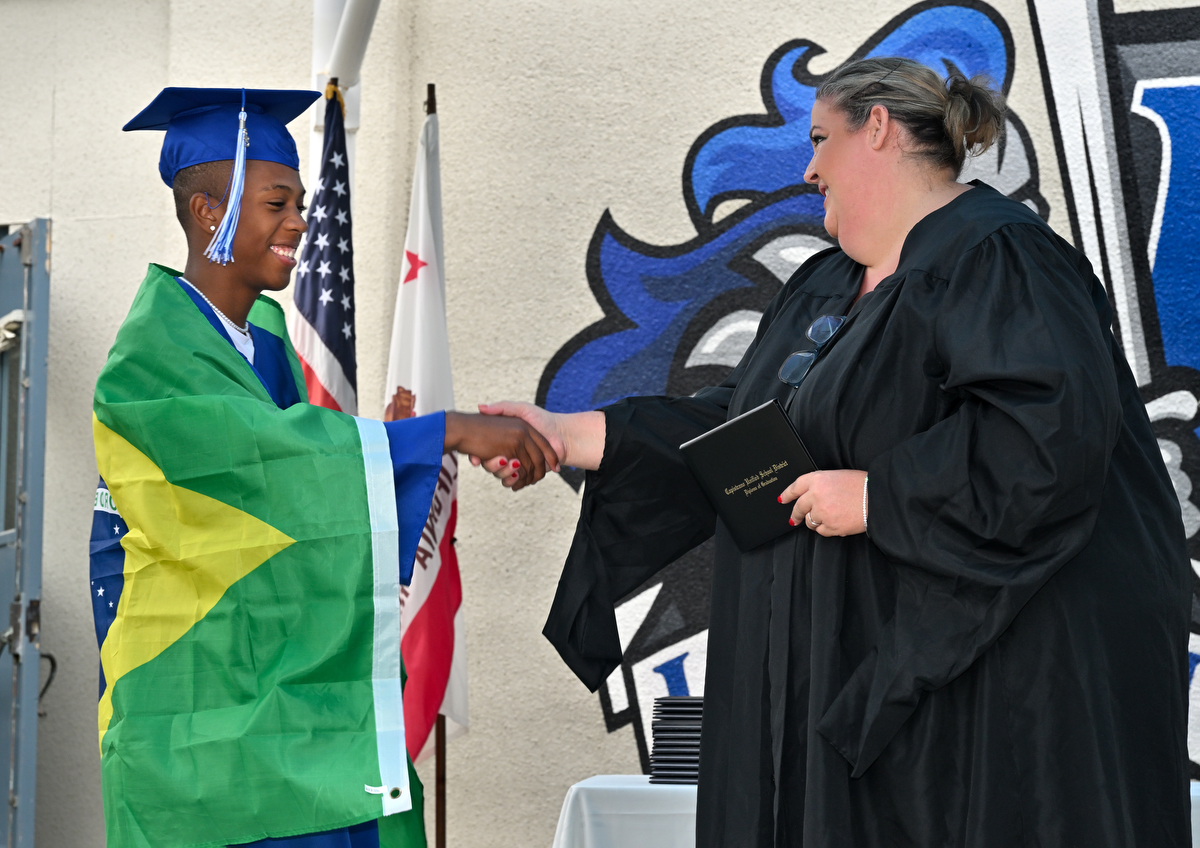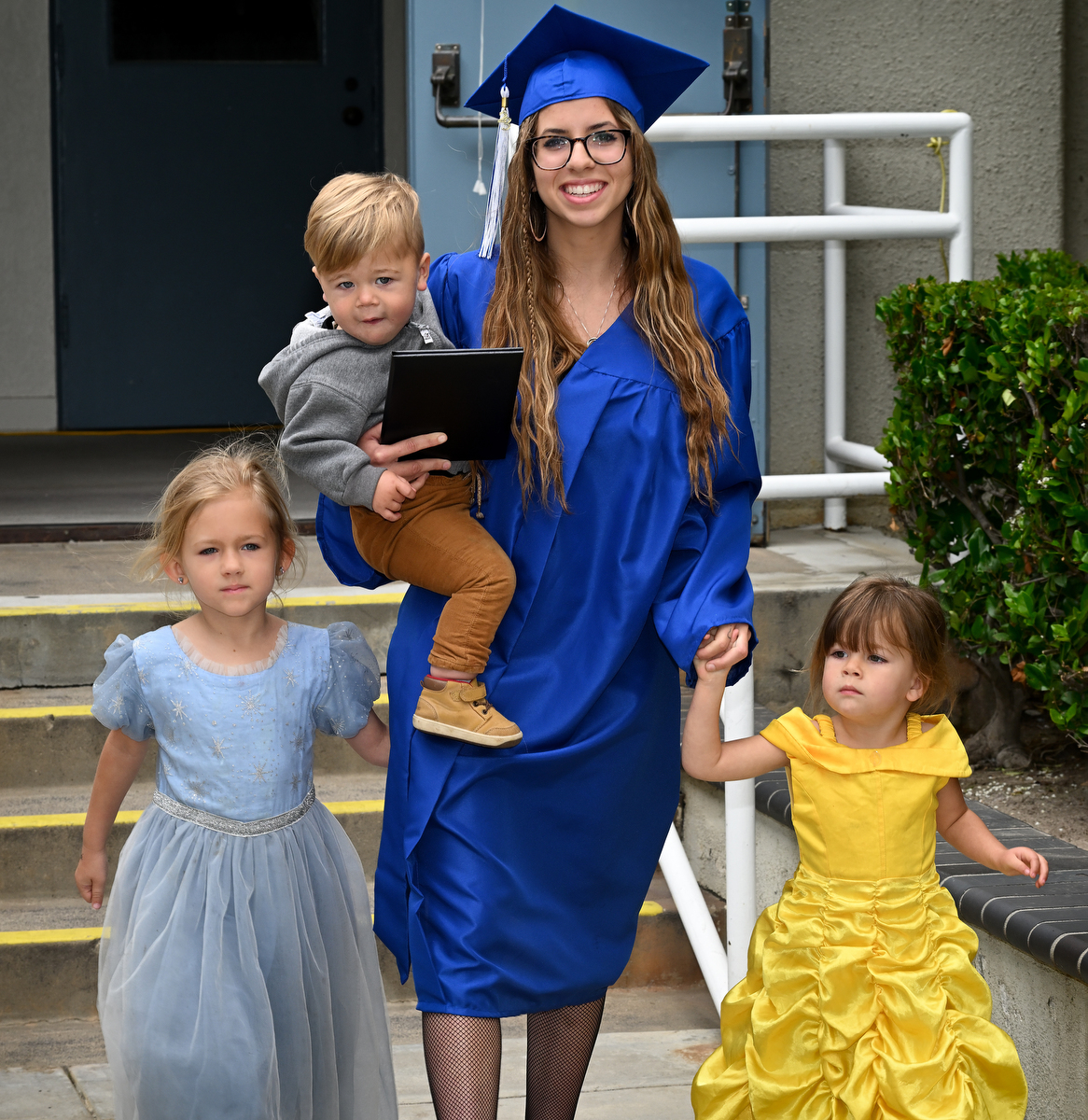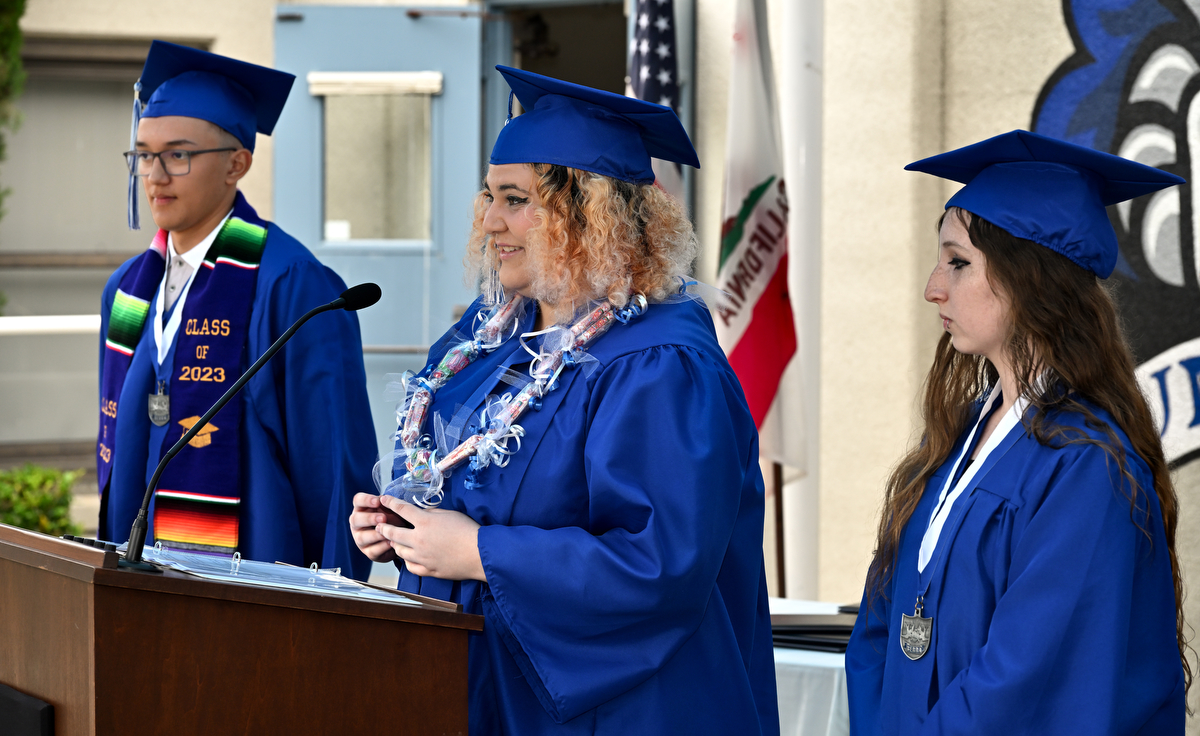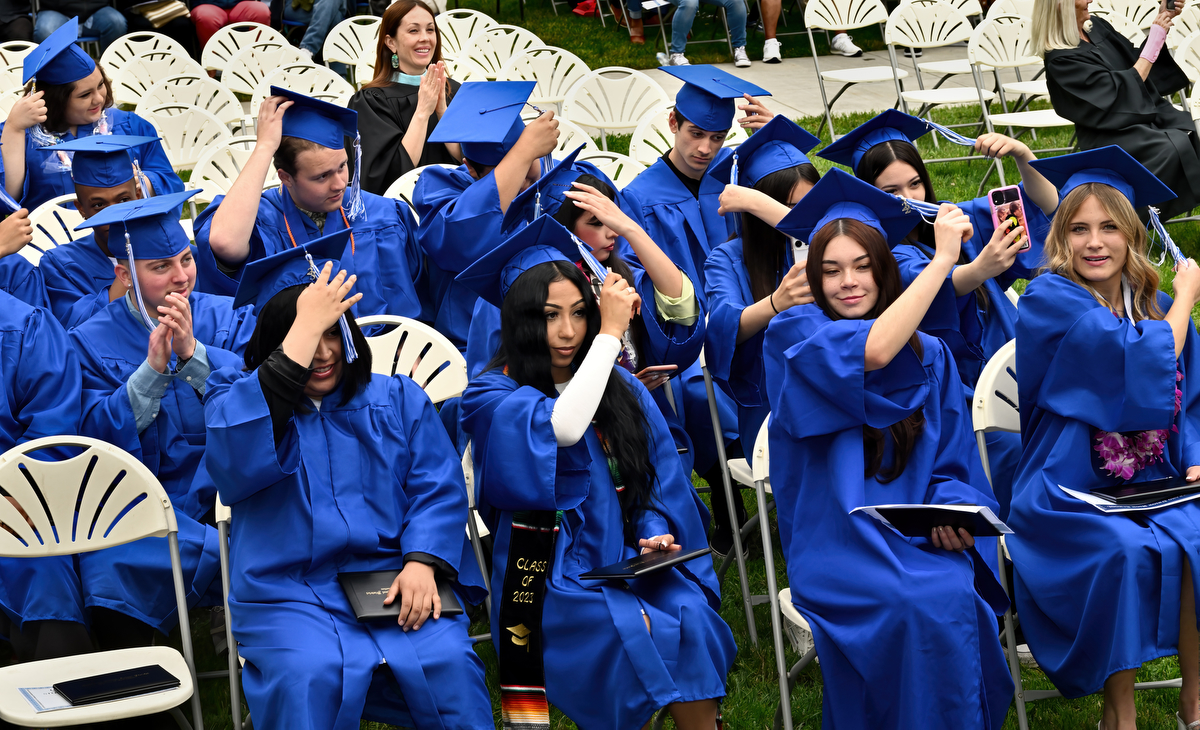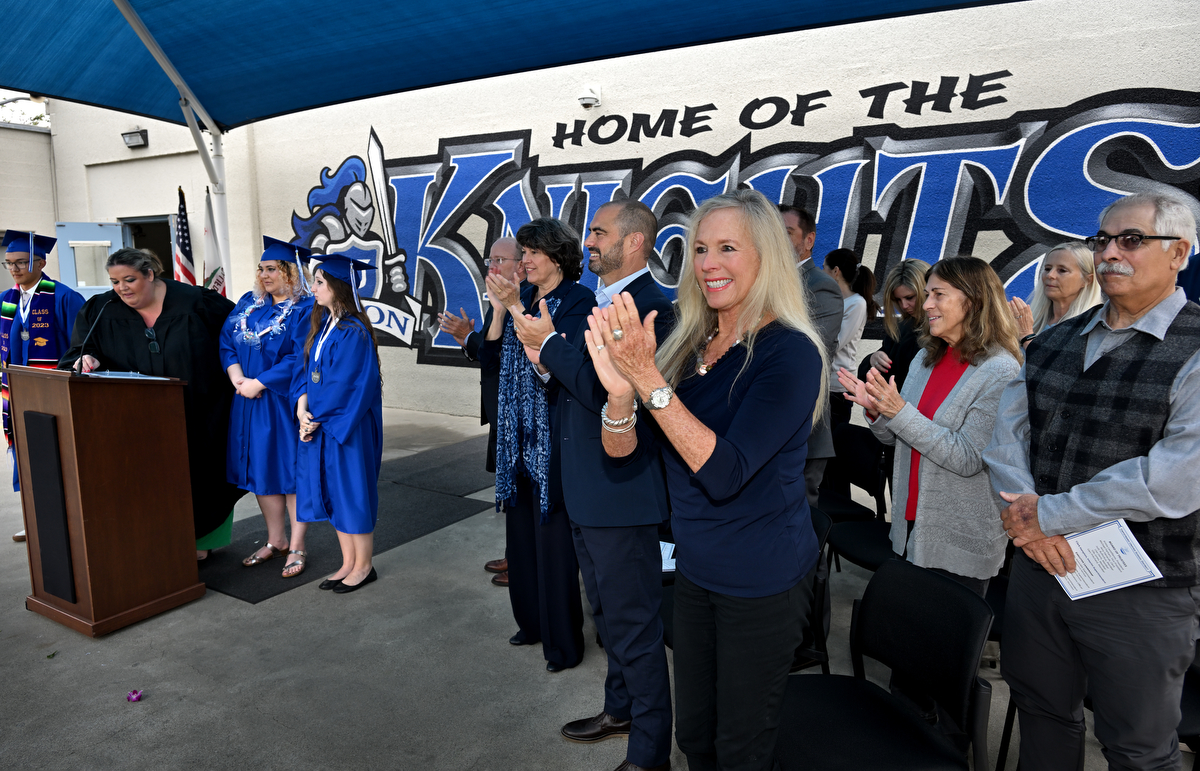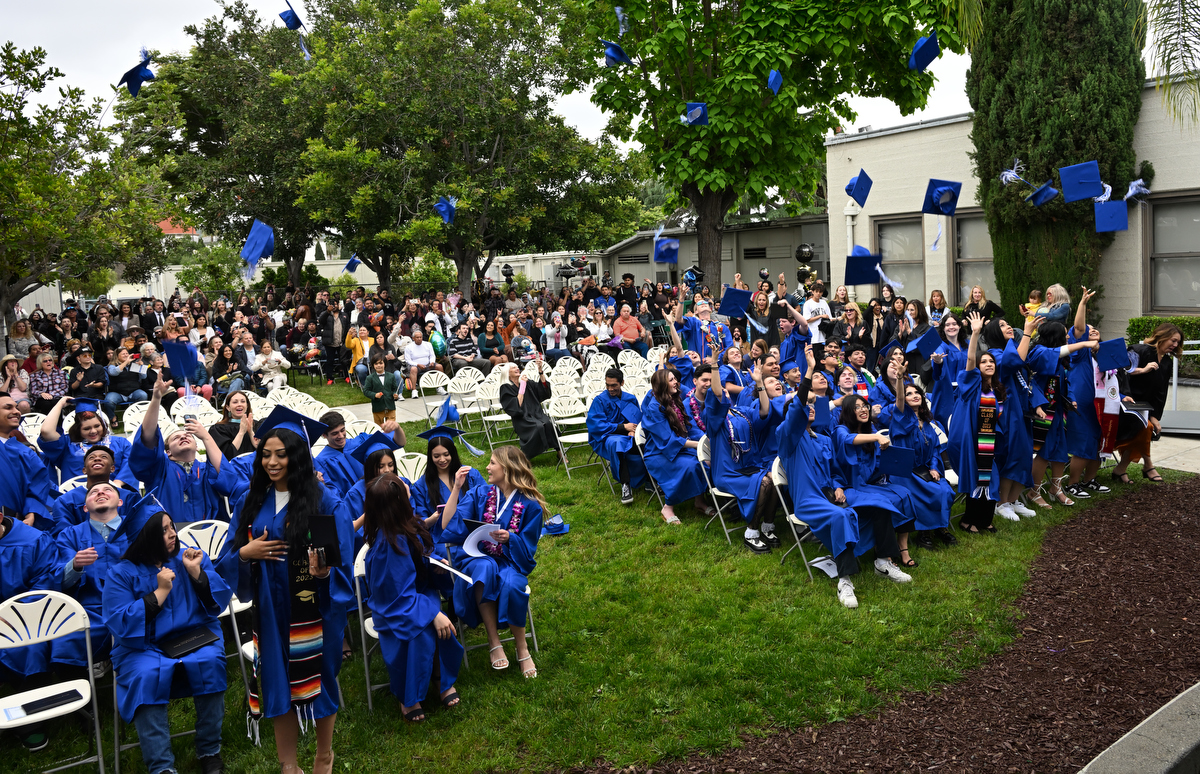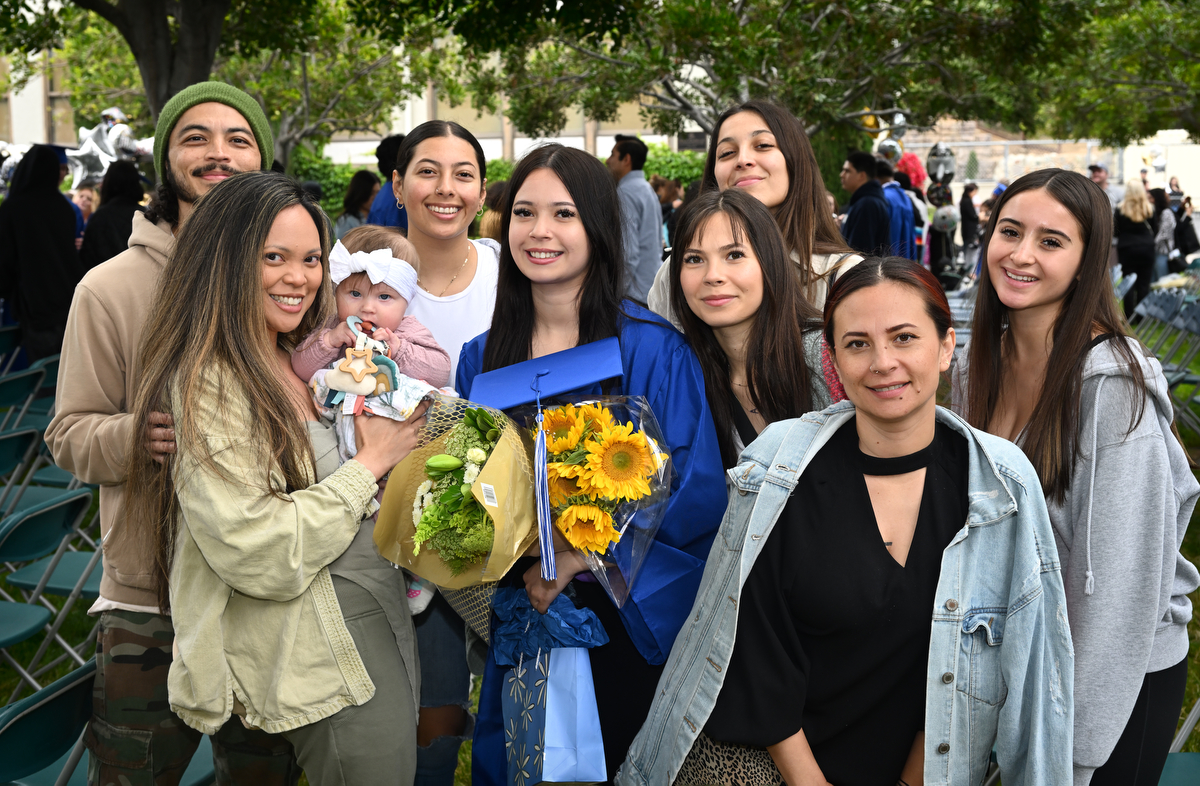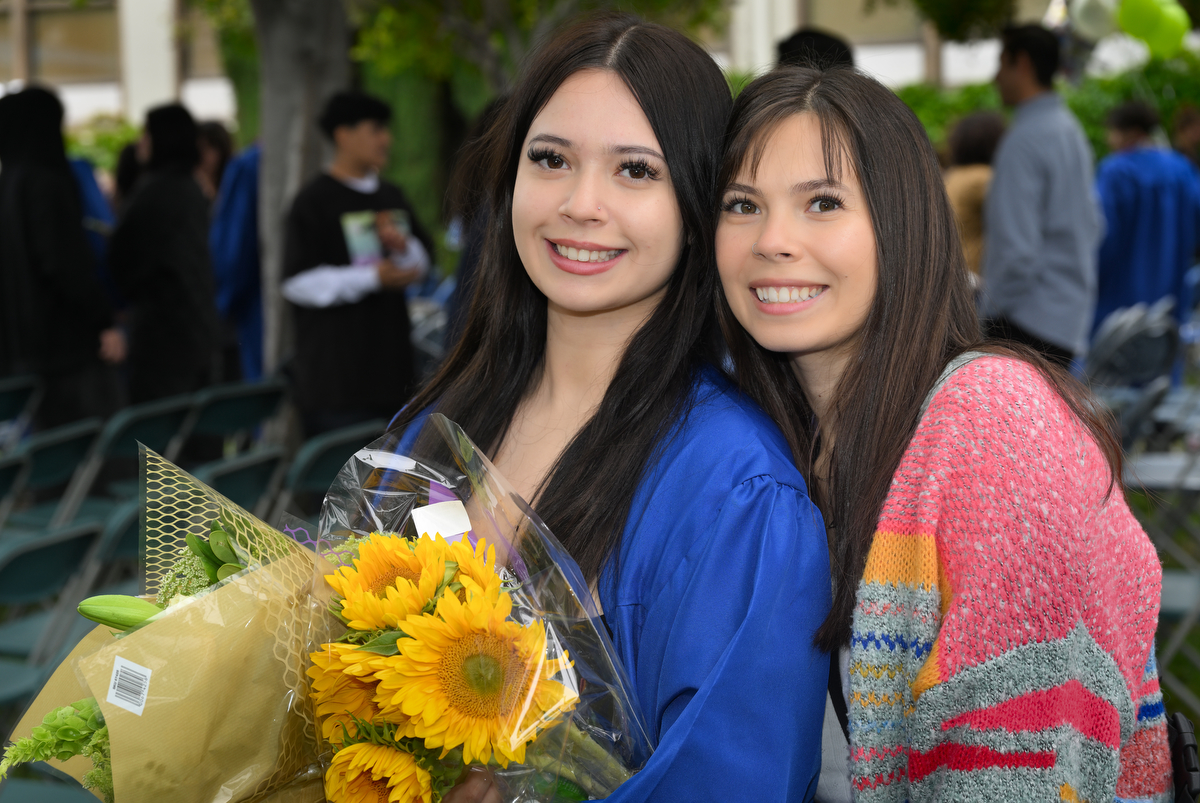 Bridges High School graduates
Lizze Hernandez
Roxy Santos
Adeline Seiler
Yara Sheet
CLASS graduates
Catalina Dunn
Daniel Espada
George Espada
Casandra Medina Jimenez
Gregory Pappas
Union High School graduates
Fabian Abella
Isabella Anderson-Kinney
Amirhossein Akbari
Jose Arreola
Madison Bailen
Aidan Brummett
Quinn Burnett
Samuel Buzzetta
Elias Calderon
Natalie Cazares
Ashley Cirilo
Diego Cisneros
Kevin Cruz
Cooper DeCair
Marcos Diaz
Arthur Silva Dos Santos
Brayden Engelerdt
Michael Ernandes
Kevin Escobar-Vasquez
Alan Garcia
Isabella Giha-Sandoval
Camila Gomez
Ian Gutierrez
Jonathan Gutierrez
Brendan Hemp
Thomas Inkmann
Genaro Juarez
Terah Kerwin
Lucas Klinger
Adam Krueger
Cameron Lang
Joseph Leach
Justin Lopez
Kaila Louie
Alejandro Lugo
Esmeralda Marin
Kyleigh Marroquin
Malani Mills
Melissa Monroy
Alberto Muñoz
Eric Osorio
Ignacio Palacios
Alondra Pelaes
Roberto Perez
Hailey Peterson
Taryn Perrone
Jessenia Ramirez
Marikza Rangel
Luke Rice
Grant Robertson
Donavan Rodriguez
Loukas Runneboom
Raul Salazar Villa
Jade Salinas
Eduardo Santana
Brooke Seaver
Ana Segura-Figueroa
Diego Solis
Carlos Sotelo
Neyda Velazco
Analiese Wall
Corinne White
Michael Wirth
Bradly Wray
Scholarships and Awards presenters
Ad Astra Per Aspera: Rich and Rosalin Bellante
Simon Youth Foundation: Kiki Banuelos
Chautauqua Scholarship: Shannon Halbert
Paige Halbert Memorial Scholarship: Shannon Halbert
Capistrano Unified Management Association: Felix Hernandez
San Juan Capistrano Rotary: Felix Hernandez
Achievement Awards: Brittany Casey and Luci Coppola
State Seal of Biliteracy: Brittany Casey, awarded to Diego Cisneros
CCA Senior Pathway Completion: Brittany Casey, awarded to the following students: Isabella Anderson-Kinney,  Food Service and Hospitality; Quinn Burnett,  Food Service and Hospitality; Cooper DeCair, Systems Diagnostics, Service, and Repair
Union HS Students of the Quarter: Brittany Casey, awarded to the following students: Michael Wirth, Quarter 1; Madison Bailen, Quarter 2; Cooper DeCair, Quarter 3; Kevin Cruz and Hailey Peterson, Quarter 4