San Juan Hills High School seniors gathered Thursday, June 1 in the school's stadium for a commencement ceremony and to celebrate their graduation as the Class of 2023.
Speaker Lindsey Gattis shared: "During my time here at San Juan Hills, I have learned a vital life lesson. Whatever you put into something is what you get out of it. The more you invest, the more you get back. As students on this campus, we have been blessed with a multitude of opportunities to grow–not only academically, but as individuals. The Class of 2023 has not only taken advantage of these opportunities, but has turned each experience into an unforgettable memory."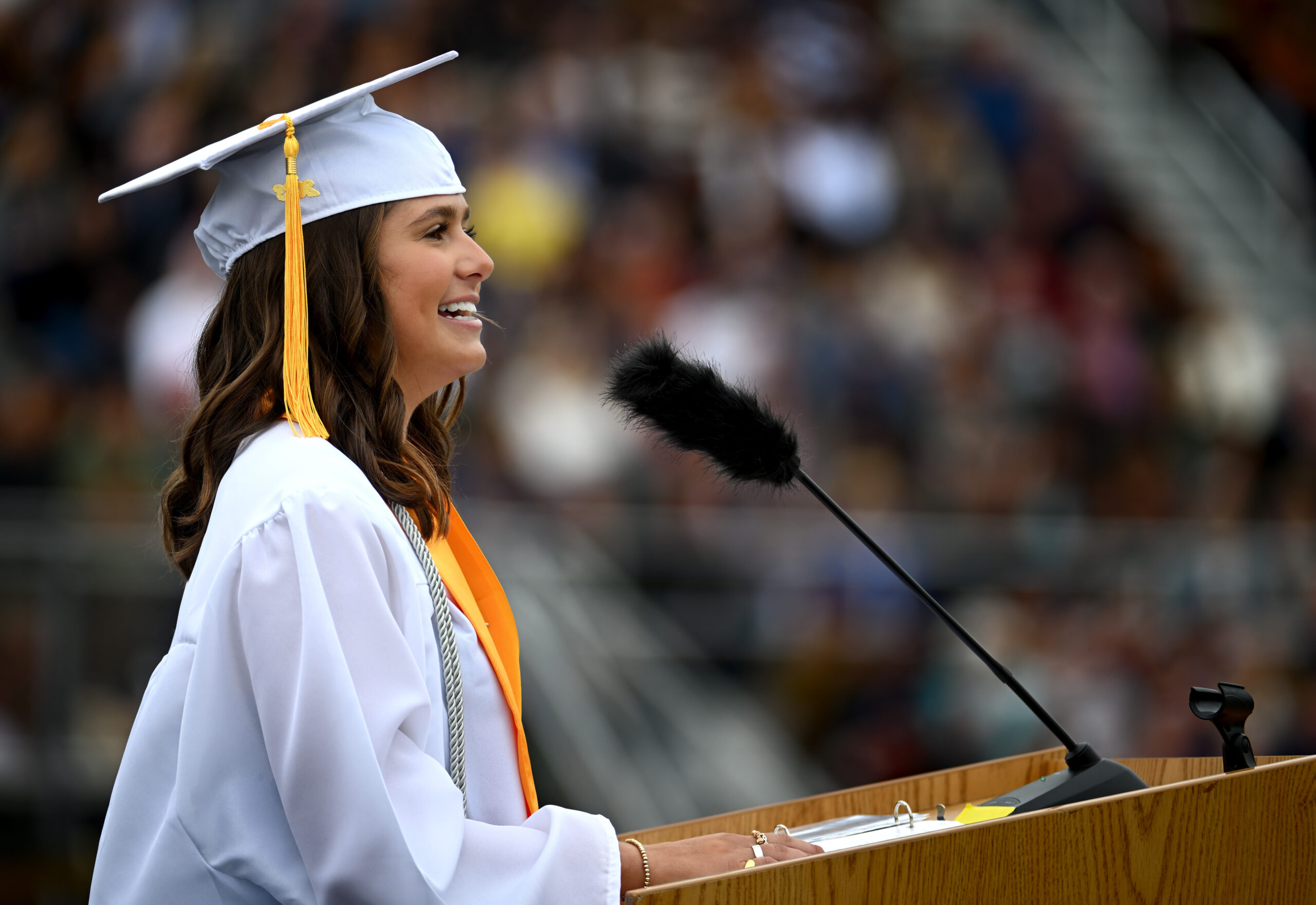 "Fellow members of the Class of Resilience, we were not born into a world where the only issue was a pandemic.  Today and tomorrow we face and will continue to face the  innumerable challenges of our dysmorphic world.  But, if there was anyone to rise to the occasion it is us," said graduation speaker Jack Sanseverino.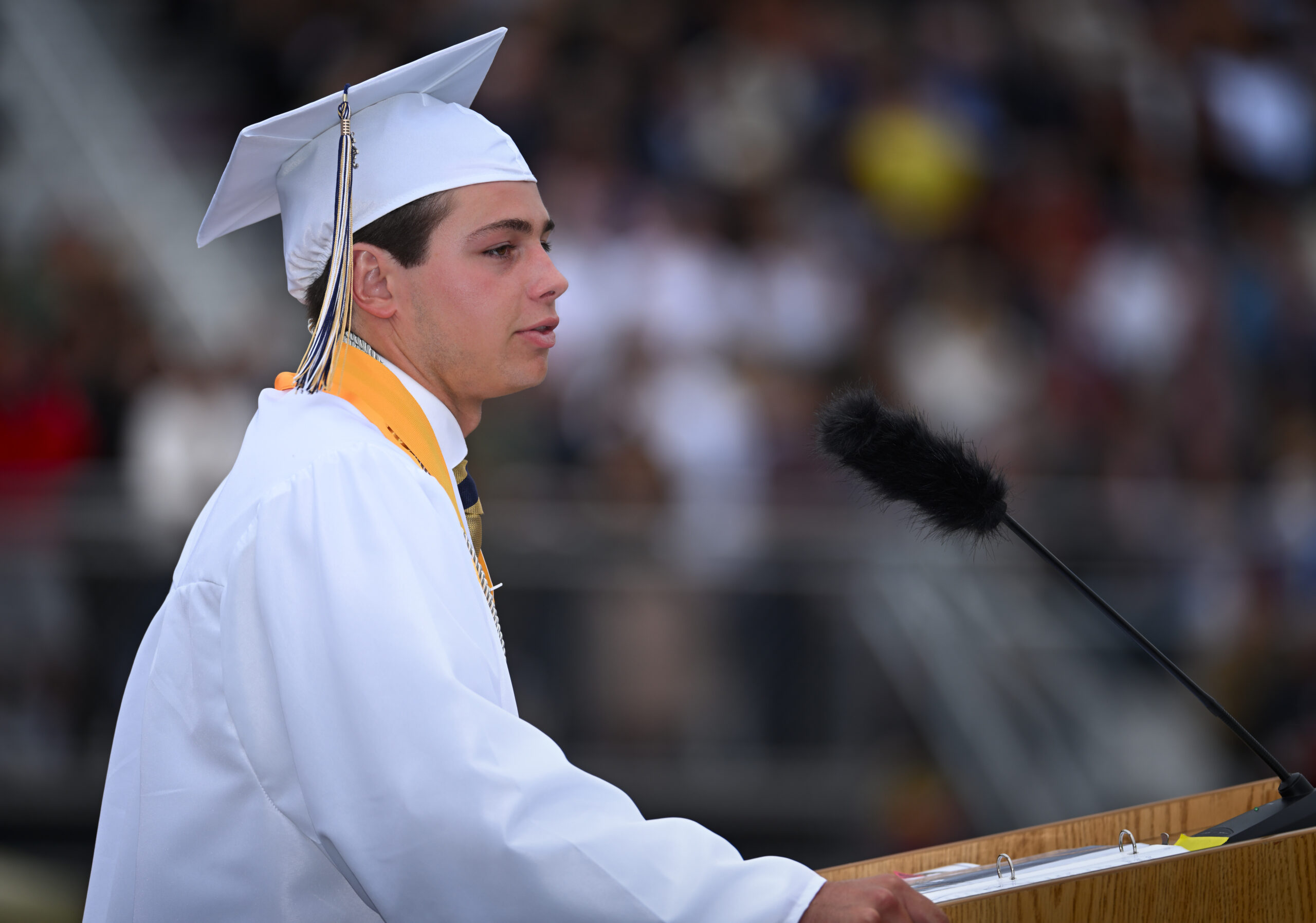 "In all seriousness, fellow students, it has been an honor to learn and grow with you, but now is the time for our voices to sing out into new territories. Students, right now, look around. You are very likely surrounded by those who have molded you during your time here: friends, families, teachers, fellow classmates. As the curtains close on this stage of life, I urge you to remember those who have touched your life and to take their impact with you," said Scholar of Scholars Kent Lau.
Class of 2023, go venture into your passions, your academic pursuits, your career pursuits, your life pursuits, not just for personal fulfillment but also to inspire change in others, making the world a better place," Lau contined.
Congratulations, San Juan Hills High Class of 2023!
See below for photos from the commencement ceremony.