By Greg Mellen
Wrestling gave two men very different lives when they easily could have gone down dangerous paths.
When Mark Calentino found wrestling, he had been in alternative high school and was acting out in school. Calentino was made captain of a fledgling program at Laguna Hills High and felt he had to live up to the title.
Ricardo "Rich" Trevino was a street kid in Santa Ana whose friends were into tagging and heading into dark waters. Trevino likes to say "wrestling found me," and the sport saved him.
For both, the sport provided purpose and discipline.
Calentino and Trevino went on to have stellar careers as high school athletes and prominence in the sport as coaches. Both were recently honored with wrestling's highest accolade: induction to the National Wrestling Hall of Fame.
Calentino, 60, known as Coach Cal around San Clemente High, spent virtually his entire career at the school as a Life Science & Physical Science teacher teacher and wrestling coach. He joined the school in 1990 and later succeeded local legend John Owens. Calentino retired from coaching this year, although he still teaches science.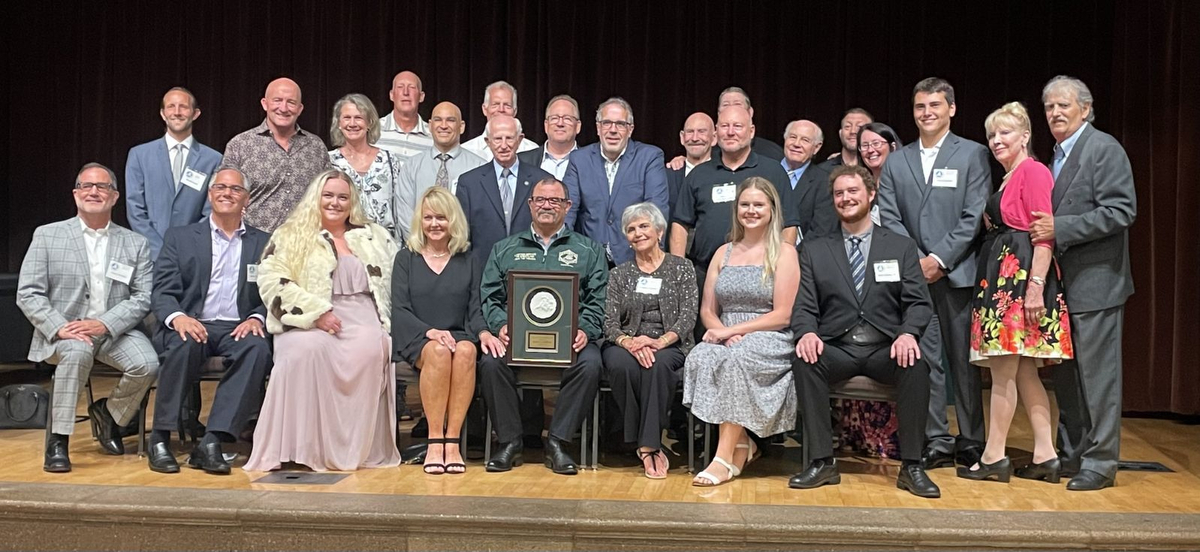 Under Calentino, the Tritons won 18 South Coast League titles and six CIF-Southern Section crowns, including three consecutive Division 3 dual meet championships from 2020 to 2022.  The Tritons also won the Southern Section Large School Academic Award in 2003.
Seven San Clemente wrestlers have medaled in the CIF State Boys Wrestling Championships during Calentino's tenure, including Zac Tapia, who won the State title at 135 pounds in 1993.
In the spring, to cap Calentino's career, San Clemente featured the first brother-sister combination – Ben and Eden Hernandez – to medal in the state individual tournament.
Trevino, only 43 and with no plans to slow down as a coach, was recognized for his trailblazing efforts as a girls wrestling coach. Trevino became the first head girls wrestling coach at Aliso Niguel, helping create the program with boys coach Greg Colwell, for whom Trevino was an assistant.
Under Trevino, the Wolverines girls team, which debuted in 2015, has won six South Coast League titles and three CIF Southern Section Individual titles. Each year the Wolverines have qualified wrestlers to the state tournament. Under Trevino, Juliana Marsh became the first Wolverine, girl or boy, to medal in the CIF State Girls Wrestling Championships in 2019 and again 2020.
Surprised by recognition
Both Calentino and Trevino say their nominations were wholly unexpected.
Calentino learned he was a finalist from local coaching legend Dale Deffner, but that the final decision might take some time and arrive by mail. While waiting to hear, Calentino said he felt like a teenager waiting for a response on a college application.
"When I got the letter, it was like, 'Oh, my God,'" he said.
Calentino placed the letter on a downstairs table.
"Every day I would go down and put my hand on it, it was still there," he said, assuring himself it wasn't a dream.
Trevino first heard he was nominated from friend and fellow coach Don Apodaca, who coincidentally would also be selected into the same class. When told he was nominated, Trevino replied, "I don't think I'm the guy," Trevino replied. In fact, Trevino initially declined induction until Apodaca convinced him.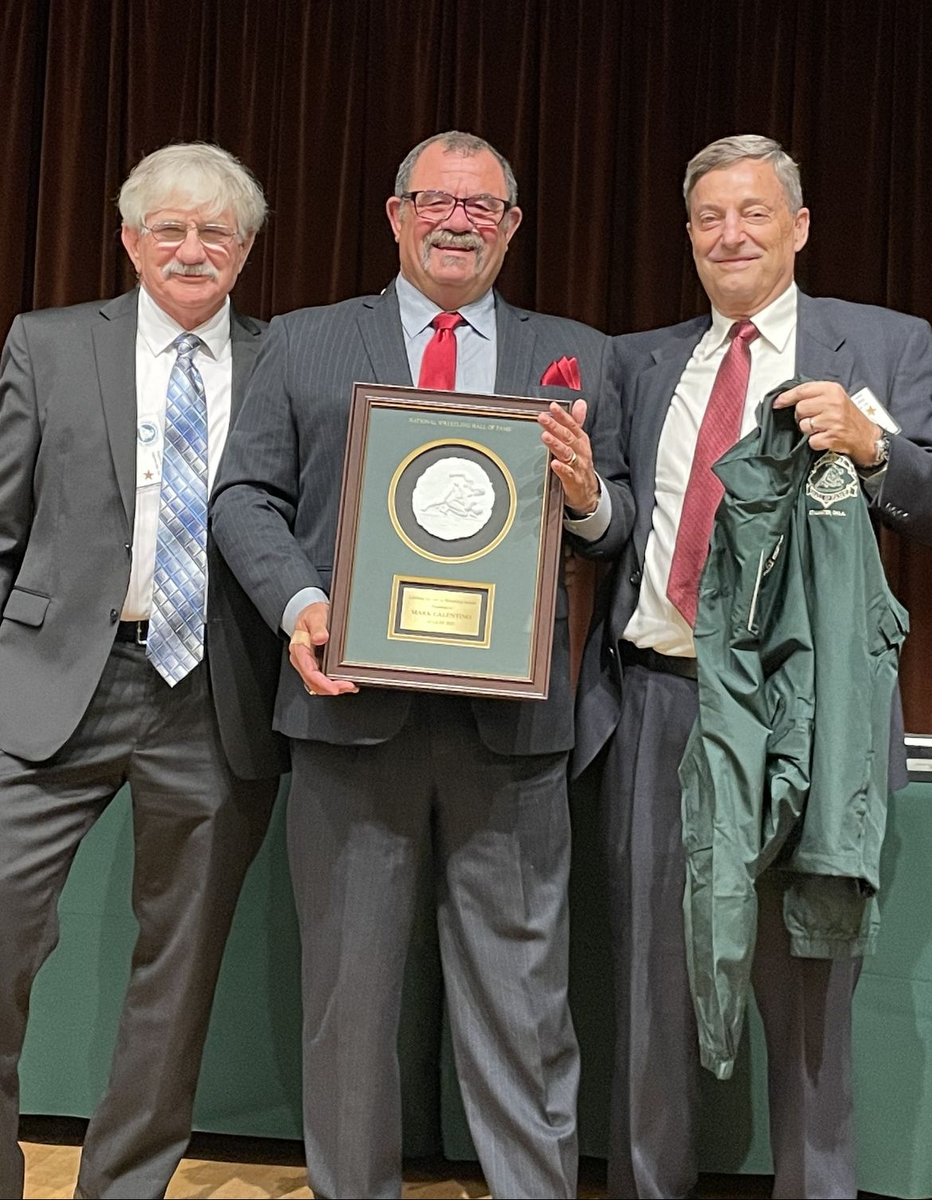 Both Calentino said they were thoroughly humbled to be among the other coaches chosen.
"When I look at the people inducted, I don't perceive myself to be in their category," Calentino said. "Apparently other people do."
Both were part of a class of 10 nominees selected by the California Chapter of the National Hall of Fame for "Lifetime Contributions."
The awards were, "Given in recognition of 20 years or more of dedication to the development of leadership and citizenship in the youth through the sport of wrestling," according to the organization.
Wrestling saved them
Wrestling was transformative for both Calentino and Trevino. Calentino arrived at fledgling Laguna Hills High as a sophomore.
"I was always in trouble," said Calentino, who figured when he got sick of school he would just start working at Calentino's Deli, his parents' store in Costa Mesa, and settle into a life of 11-hour days with a little time off for raising sand.
At Laguna Hills High, Calentino was making a name for himself as an aggressive linebacker when his position coach, who also was head coach for the wrestling team, recruited him. Because no one else on the team had experience, Calentino was named a captain. From there, he straightened out to become a three-sport athlete.
At Golden West College, another light bulb went off when he took biology and discovered the rationality of science.
"I thought maybe I can do this, teach and coach," he said.
As soon as he was hired at San Clemente, Calentino and his wife, Jennifer, moved into the community and have been there ever since. Calentino believes the people he met between high school and early in his career made all the difference in his life path.
"A series of things were put before me," he says. "If any of those people were not in front of me, I wouldn't be where I am today."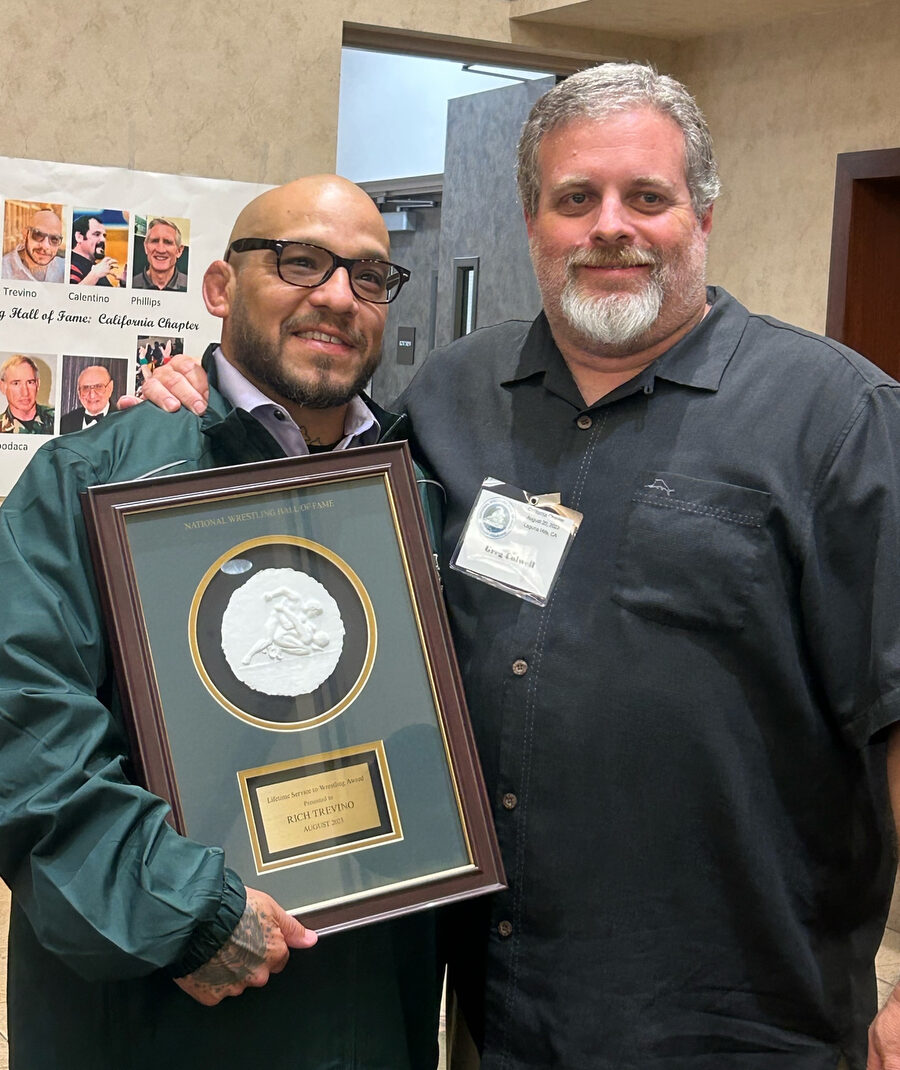 Trevino was a freshman in high school when he discovered the sport,  or vice versa, and says it "saved me from being stupid on the streets."
Living in Santa Ana, trouble was easy to find. However, once he started wrestling, Trevino said, "I stopped hanging out with (my old friends)."
Although he says he was mentally strong and disciplined, traits his military dad imparted, but for wrestling, "I could have easily gone the other way." While wrestling at Santa Ana College for Coach Vince Silva the idea of coaching came to him.
"My coach said, 'You have the best technique,'" Trevino recalls. "He said, 'You have to pass that on.'"
Trevino started volunteering almost immediately and has been at it ever since.
Coaches and mentors
Calentino and Trevino have been full-time supporters and endorsers of the sport. Before retiring, wrestling was all-day every day for Coach Cal. So much so, he says he was only able to spend about 30 percent of his time in the wrestling room, which was the "fun part" of the job.
The rest of his days were spent with administration. He started the San Clemente Youth Wrestling Club in 2005, and organized, hosted and traveled to a growing number of tournaments.
He also coached Junior Varsity and Freshman football for 16 years until 2005.
"I was always adding things to the plate and never taking anything off," he said. "When I started to think, 'Wouldn't it be wonderful just to teach,' it was time for me."
Although Calentino still mentors and advises Girls' Wrestling Coaches AJ Jenkins and Caesar Dash, he is otherwise hands off.
"I tell them, 'Don't try to be Coach Cal. Seek your own level and create your own program," he said.
In a statement, San Clemente athletic director John Hamro told the San Clemente Times, "Coach Calentino took pride in athletes becoming fantastic people, former athletes becoming good friends in adulthood and the number of coaches mentored to help build their own wrestling programs,"
Likewise, Trevino is completely enmeshed in the sport.
"I am known for helping anyone and everyone," he said.  "I just want people to enjoy wrestling and love it."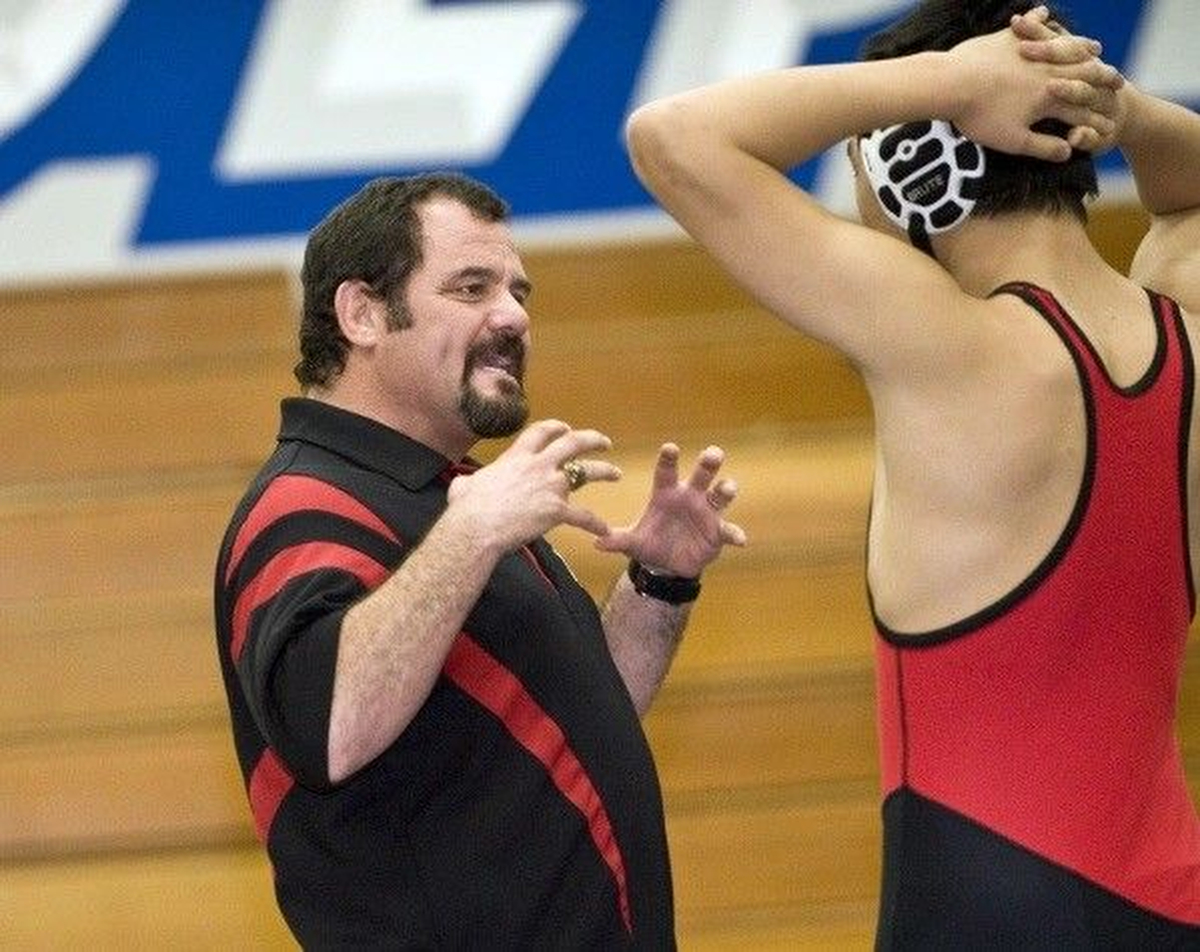 Before arriving at Aliso Niguel in 2012, Trevino coached at Santa Margarita for seven years, as well as stints at Mater Dei and Valley High in Santa Ana.
Coaching girls, however, was a revelation.
"It's more of an emotional game. It's totally different from boys," he said. "With boys you have egos. You have to show them you're the alpha in the room. Girls are not like that. Girls listen and learn better."
Trevino, who works full-time for the City of Newport Beach as a crew chief in Public Works, plans to stick with coaching for the foreseeable future. He currently coaches his daughter, sophomore Eliana Trevino, and plans to see his youngest son, Ricardo, 7, through his high school career.
Trevino has two other children, Emma and Christopher, who have interests outside of wrestling. He credits his wife — and high-school sweetheart — Carmen with managing the kids so he can coach every day. At the end  of the day, Trevino says personal accolades are not what wrestling has meant to him.
Trevino says several of his former wrestlers send him Father's Day cards, and then there is Kyndle Winchester, who started wrestling for Trevino in 2016.
"He had become the father figure in my life," she said, during and even after high school — so much so that Winchester asked Trevino if he would walk her down the aisle at her upcoming wedding.
"It matters what you've given back," Trevino said about what wrestling means to him. "The number of lives changed."