By Greg Mellen
As students from the Capistrano Unified School District gear up for the 2023-24 edition of the National PTA Reflections contest, they have their work cut out for them based on the work of their predecessors.
CUSD kids stood tall in the competition during the 2022-23 contest, winning eight high school and special artist awards, and 15 awards across all grades in the spring.
Artists competing in six categories (dance choreography, literature, photography, film production, music composition, and visual arts) presented works in individual school, district, and countywide competitions.
However, two students stood out. Parsa Ezati and Landon Driessen won Awards of Excellence and advanced to the California state competition. In the state competition, Ezati earned an Award of Merit.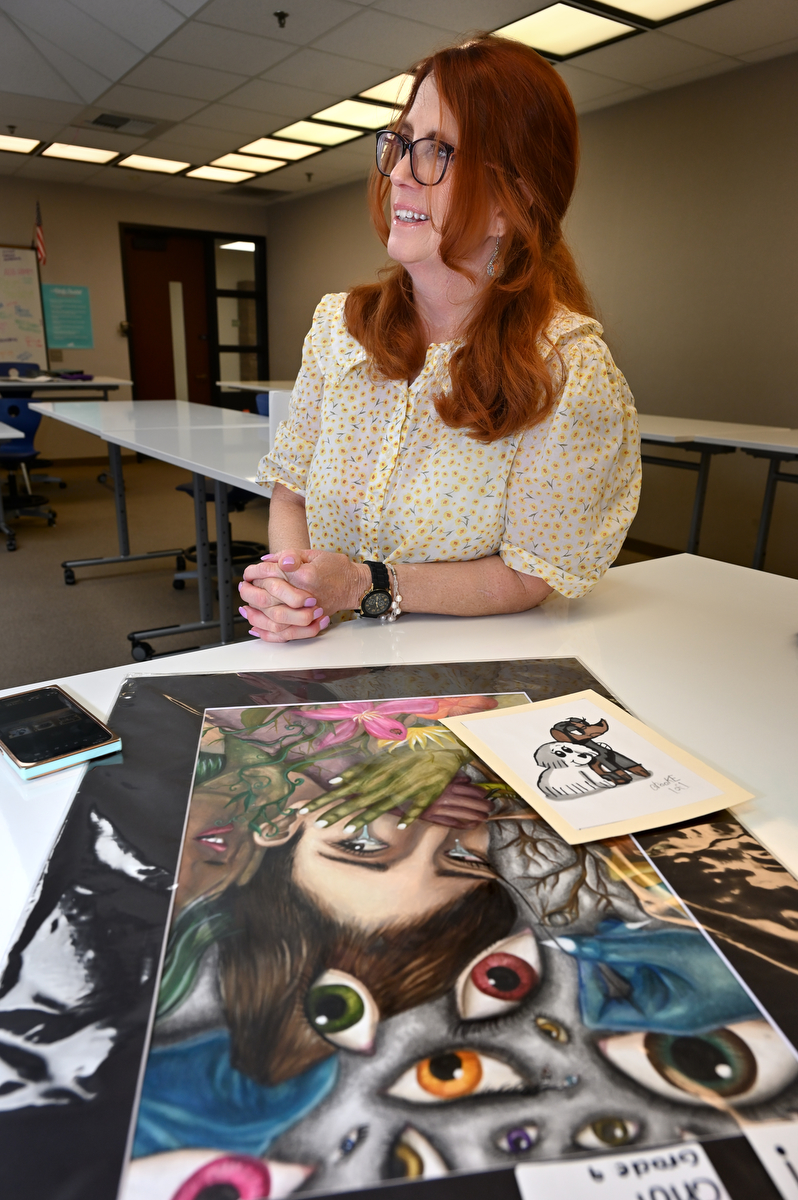 Each year, more than 300,000 students compete nationally in four grade categories spanning pre-K through 12th grade creating original works of art with a collective theme.
Ezati, a junior from Iran at the time of the competition, from Tesoro High's STEPS program, won in the Special Artist Division for music composition, which is open to all grade levels. STEPS is designed for students in grades six through 12 with special needs.
Ezati submitted "Battle of Emotion," a haunting and evocative 3-minute composition on piano and violin. Ezati drew on his love of music themes from horror films in creating his piece.
"My heart was telling me something," he said. "It was touching my chest."
Since moving to the United States, Ezati has been a standout in the STEPS program, as well as singing in the school choir, playing water polo, and being on the swim team.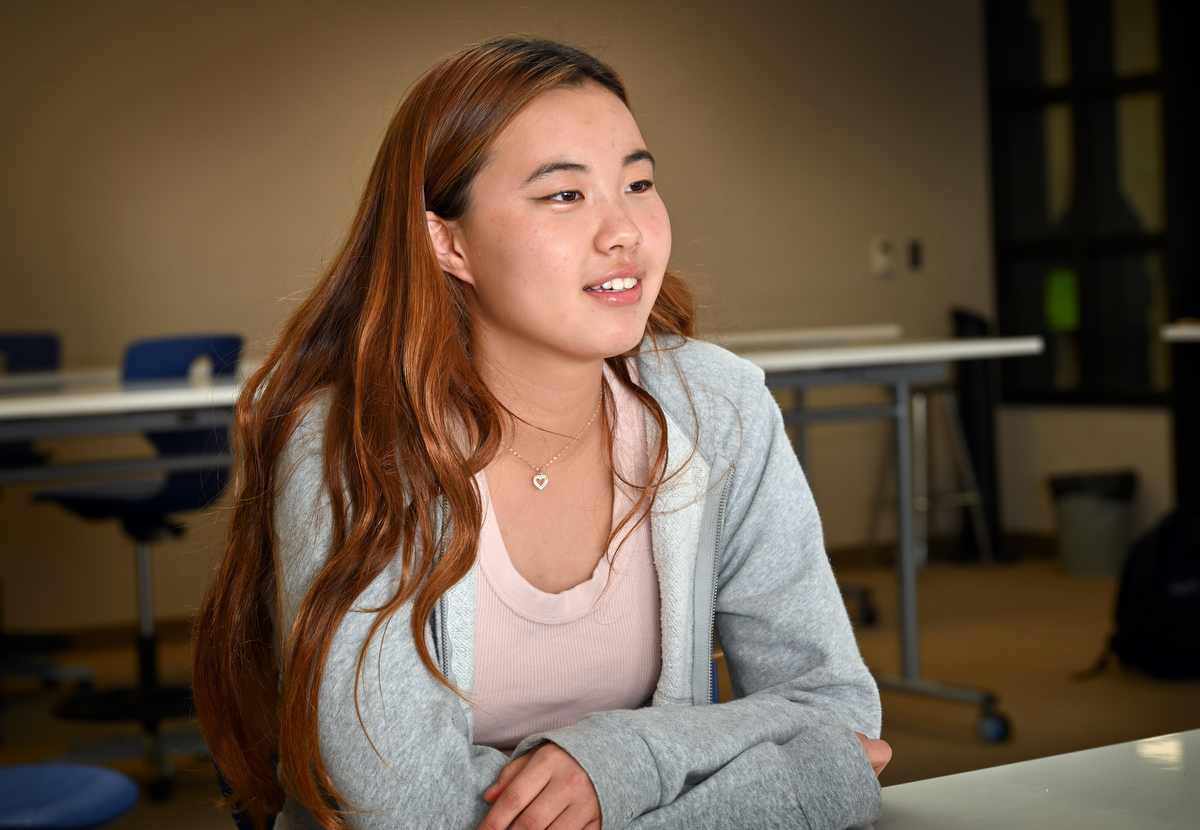 As for the title and feel of his music, Ezati said, "Emotion is something all humans have – good, angry, depressed, happy. Music needs to have a feeling of what it is. In my version, I am thinking of something intense, dark, chilly."
In the Intermediate Division, grades 3-5, Driessen, a third-grader from Laguna Niguel Elementary during the competition, won in Film Production for "The Assignment."  Driessen, who has since moved to another school district, stars in a story about a student completing an imaginary school assignment about the different ways students can "Show Your Voice."
In his film, Driessen is daydreaming that he makes a speech, writes a letter, joins in a protest, and displays kindness among the ways he lets his voice be known. Driessen even recruited his younger brother, Dalton, to act in a couple of segments.
"I just like to pretend," said the self-described YouTuber and soccer player.
Driessen's mom, Amy, says her son creates "a ton" of videos on his iPhone.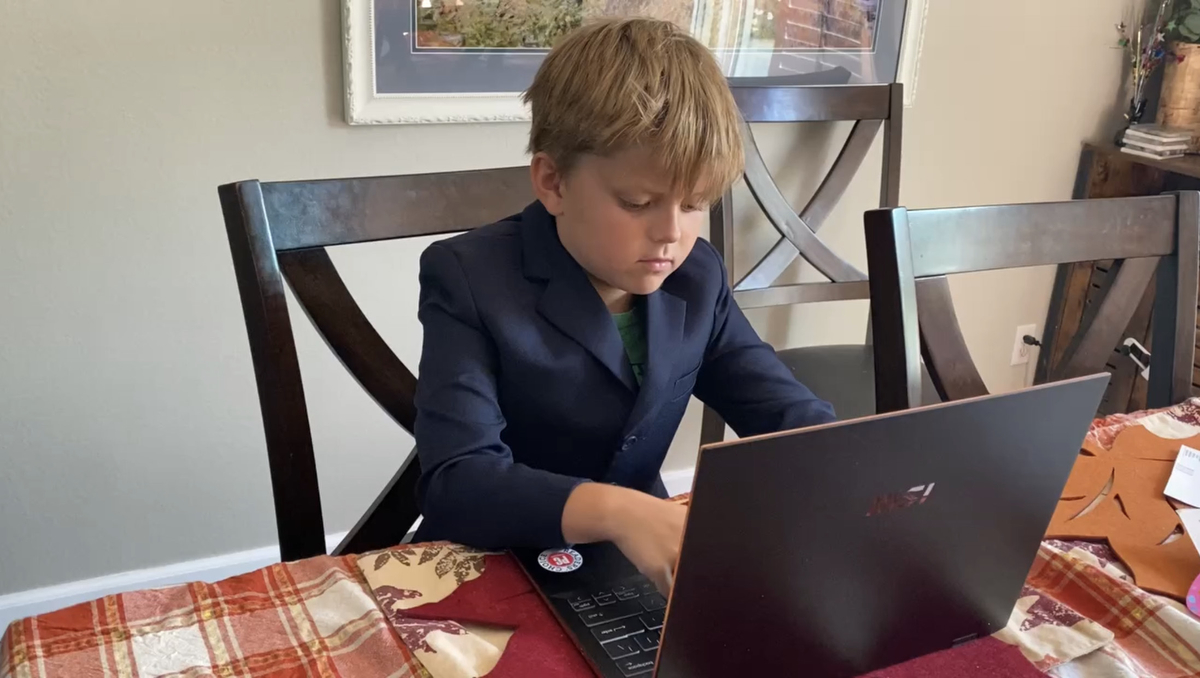 Tesoro shines
Overall, four students from Tesoro High, including two in its STEPS program, earned county recognition. This was thanks in part to an intensive outreach campaign by parent and PTA volunteer Carna Ahmedzai, who was able to recruit 28 students to turn in submissions.
The Capistrano Unified Council is part of the PTA's Fourth District, composed of 20 school districts in Orange County. This year's district competition featured 335 entries, including 26 from CUSD, and overall 30 Awards of Excellence were given out, qualifying the winners to advance to the state competition. Also, 54 Awards of Merit and 67 Honorable Mentions were awarded.
Joining Ezati from Tesoro were Brooke Gillen, Allyson Choi, and Jackson Horodenski.
Gillen was a freshman in STEPS at the time. She took an Award of Merit in film production for her piece "How to Make Animation." An avid doodler, Gillen has produced "buckets" of notebooks filled with her works, according to her mom. Now she has expanded her work as she grows as an artist.
"I've been evolving," Gillen said. "I do animation on the phone on TikTok."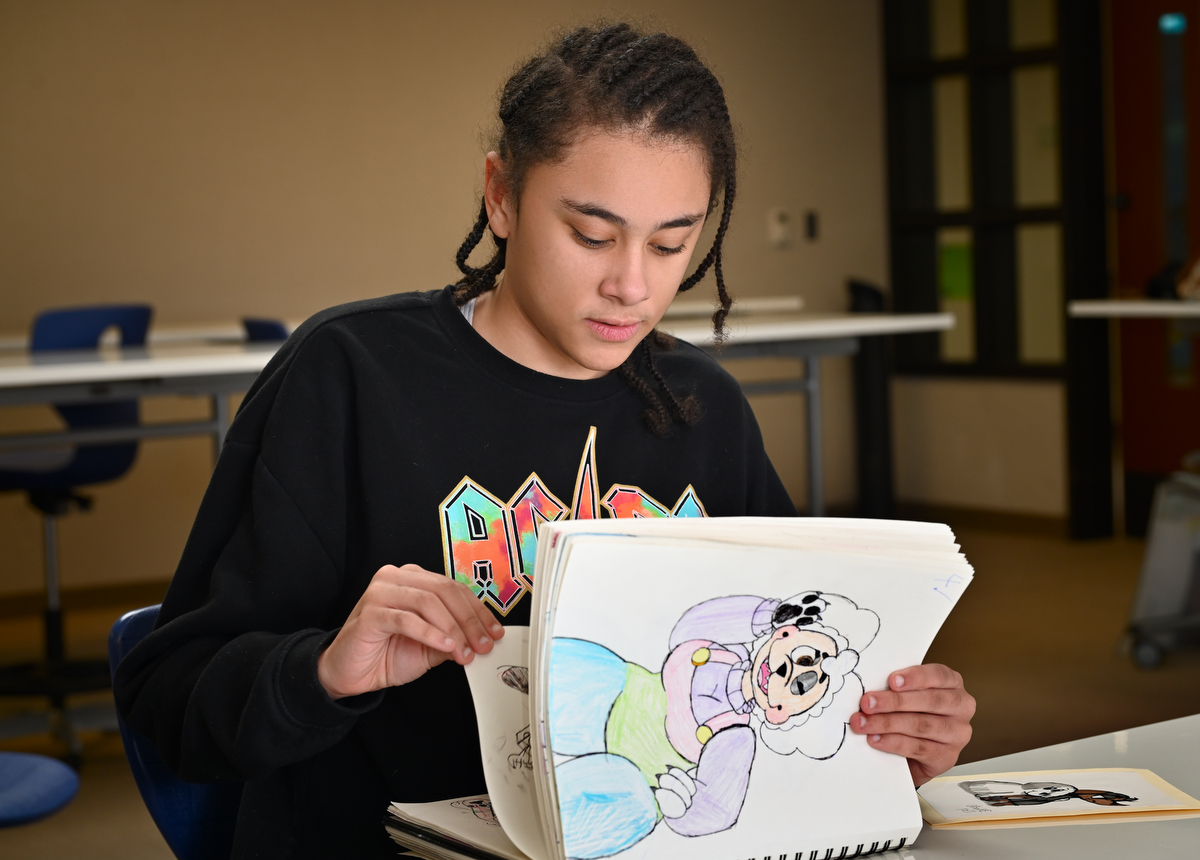 "I really like details," said Gillen, who bases many of her works off video games and characters.
About winning the award, she said, "It feels kind of neat."
Horodenski, now a junior, won an Award of Merit in music production for "Frontiers of the Lost." To create his eclectic piece, which has a gamelan feel, Horodenski said he just sat down at the piano and started experimenting with chords and mixtures.
"I'd say, 'This is good,' or 'This is awful,''' he said.
He then added an array of percussion instruments and beats to create his piece. About winning, he said, "I just did it and thought nothing about it. I heard on school announcements and was, 'what?' I thought they mispronounced a name."
Allyson Choi, a freshman at the time, took Honorable Mention in visual arts for her painting "FIGHT!" She has been involved with PTA Reflections ever since she won her school competition as a third-grader at Chaparral Elementary. This is the first time she has been recognized at the county level.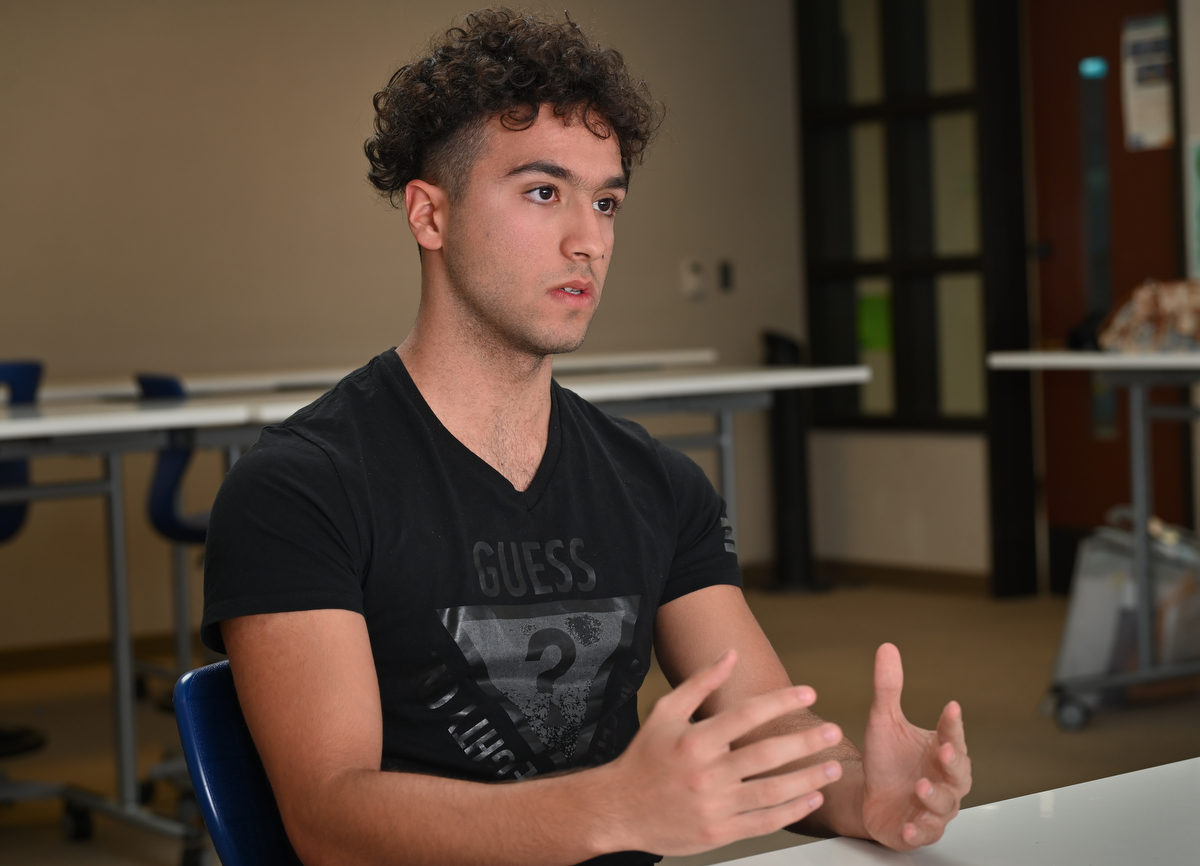 Her work is a vibrant, abstract work, which is meant to evoke an important message. Her painting shows a woman or girl surrounded by eyes watching her, hands trying to silence her and voices in her ear.
About it, Choi said, "I feel it's easier to judge than believe. You have to stick up for what you believe."
More honorees
The Fourth District's other Special Artist award honorees from CUSD were:
Jacob Mathews of Bernice Ayers Middle School, Honorable Mention in photography; and
And CJ Ward of Palisades Elementary, Honorable Mention in visual arts.
Other high school award winners were:
Kasey Chau, Aliso Niguel High School, Honorable Mention in dance choreography;
Ty Stewart, Aliso Niguel High School, Award of Merit in photography; and
Aidan McCormick, Dana Hills High, Award of Merit in film production.
The five award winners in other grade categories were:
Summer Luciani, Shorecliffs Middle School, Middle, Award of Merit in music composition;
Cody Chau, Don Juan Avila Middle School, Middle, Honorable Mention in dance choreography;
Makana Johnson, Laguna Elementary, Intermediate, Award of Merit in visual arts;
Lucas Yang, Bergeson Elementary, Intermediate, Award of Merit in music composition; and
Bear Jarrard, Oso Grande Elementary, Primary, Honorable Mention in photography.
According to the PTA, the Reflections program has brought the arts to 10 million students since its launch in 1969.
"This 50-plus-year-old program helps (students) explore their own thoughts, feelings and ideas, develop artistic literacy, increase confidence and find a love for learning that will help them become more successful in school and in life," the PTA website states.