Seventy-five Capistrano Unified School District student-athletes took part in two early signing day ceremonies on their respective high school campuses on November 13 and December 18, signing their National Letter of Intent to declare their college of choice.
November 13 was the first day of the school year that student-athletes in most sports could officially sign a letter of intent to play college athletics.
The student-athletes who participated in the signing day ceremonies compete in a wide range of sports, including soccer, volleyball, golf, swimming, water polo and lacrosse.
Here are the Capistrano Unified School District student-athletes who signed their NLI:
Tesoro High School
Jillian DeGidio, Soccer, Savannah College Art & Design
Angela Leist, Soccer, Metropolitan State University of Denver
Melanie Marchant, Soccer, University of Texas at Dallas
Aubrie Rasheed, Soccer, Oregon State University
Lindsay Sung, Soccer, California State Polytechnic University, Pomona
JayCee Vladic, Soccer, University of Oklahoma
Sarah Ramirez, Volleyball, Bucknell University
Nicole Neale, Golf, California State Polytechnic University, San Luis Obispo
Riley Reed, Volleyball, Cal State University, Los Angeles
Malia Mills, Swim, University of Hawaii, Manoa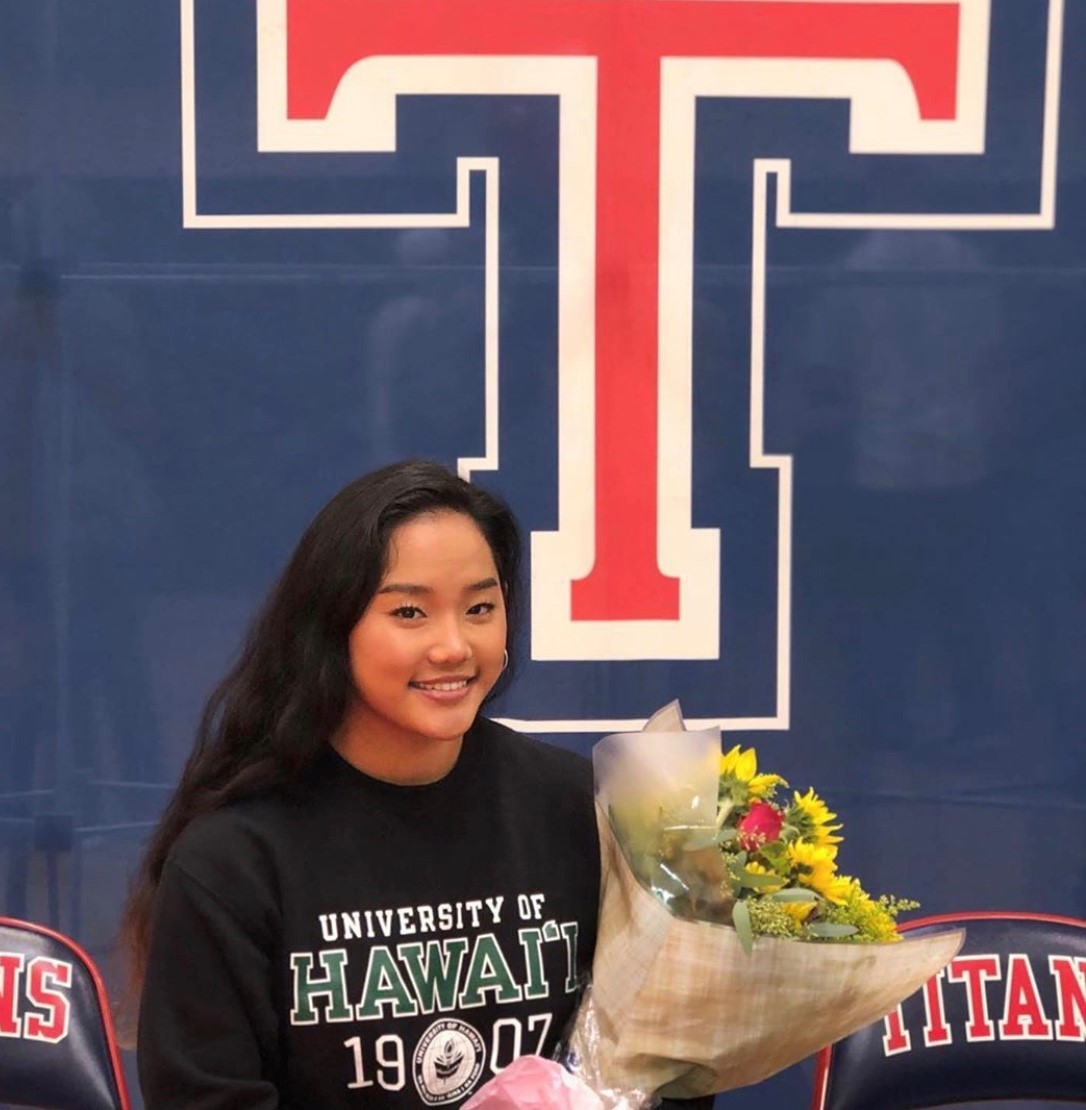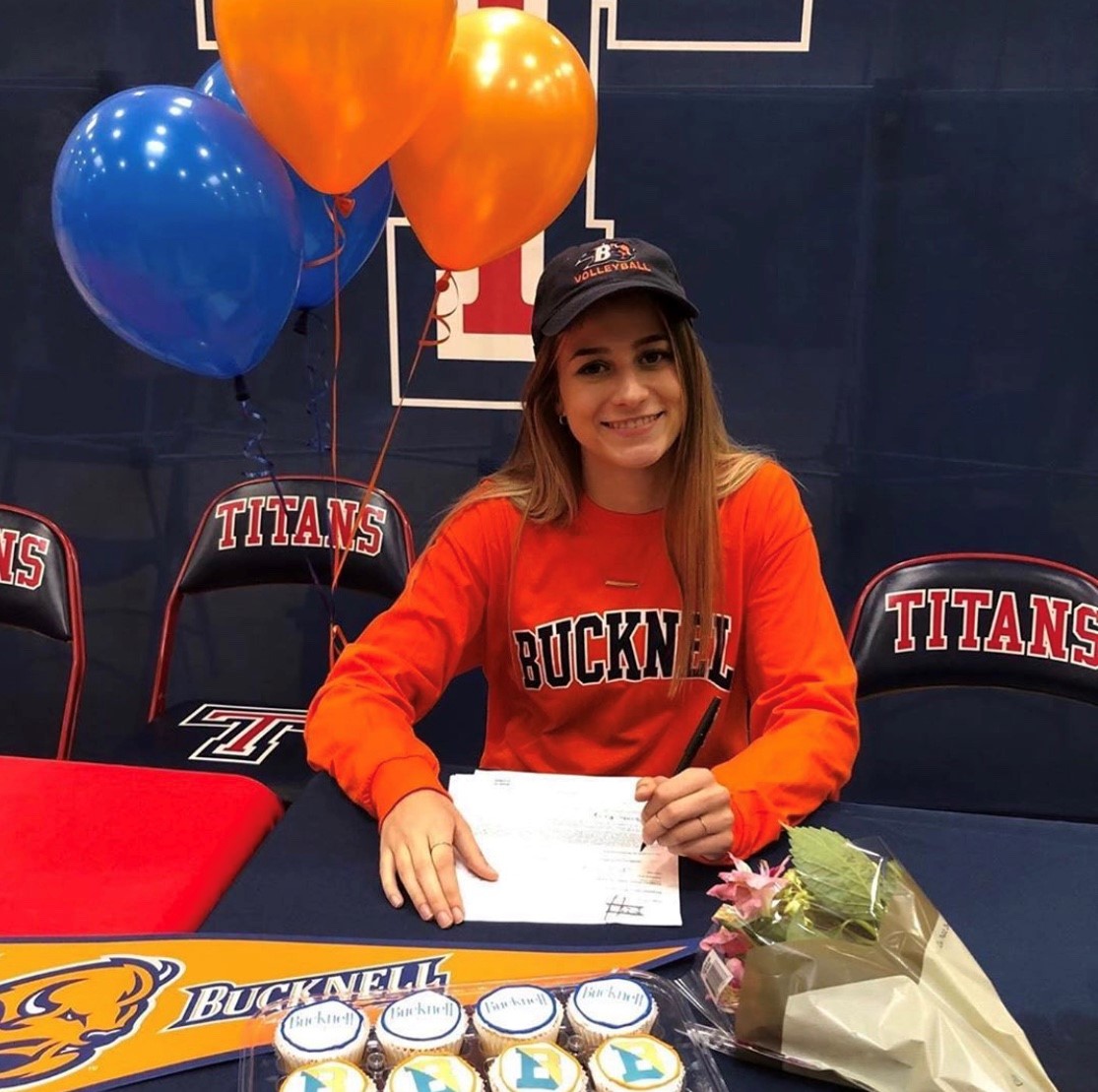 Capistrano Valley High School
Adam Arroyo, Baseball, California State Polytechnic University, San Luis Obispo
Annie Boon, Soccer, Texas Women's University, Denton
Carly Corsinita, Cross Country & Track, University of Oregon
Jack Haley, Baseball, University of Oregon
Brady Kasper, Baseball, Oregon State University
Giulia Koutsoyanopulos, Softball, University of Arizona
Tim Scarlett, Baseball, San Diego State University
Jake Muller, Football, Cal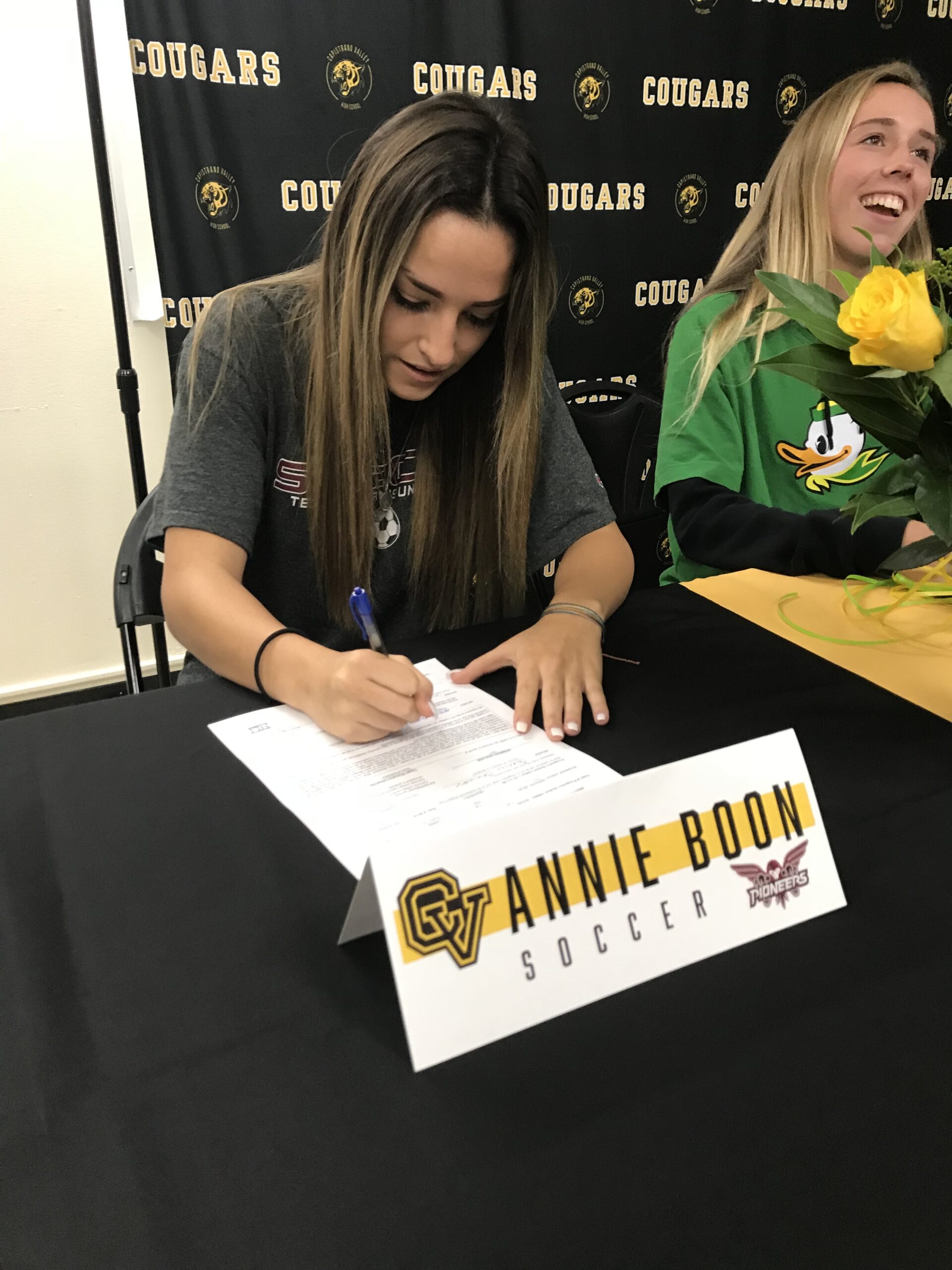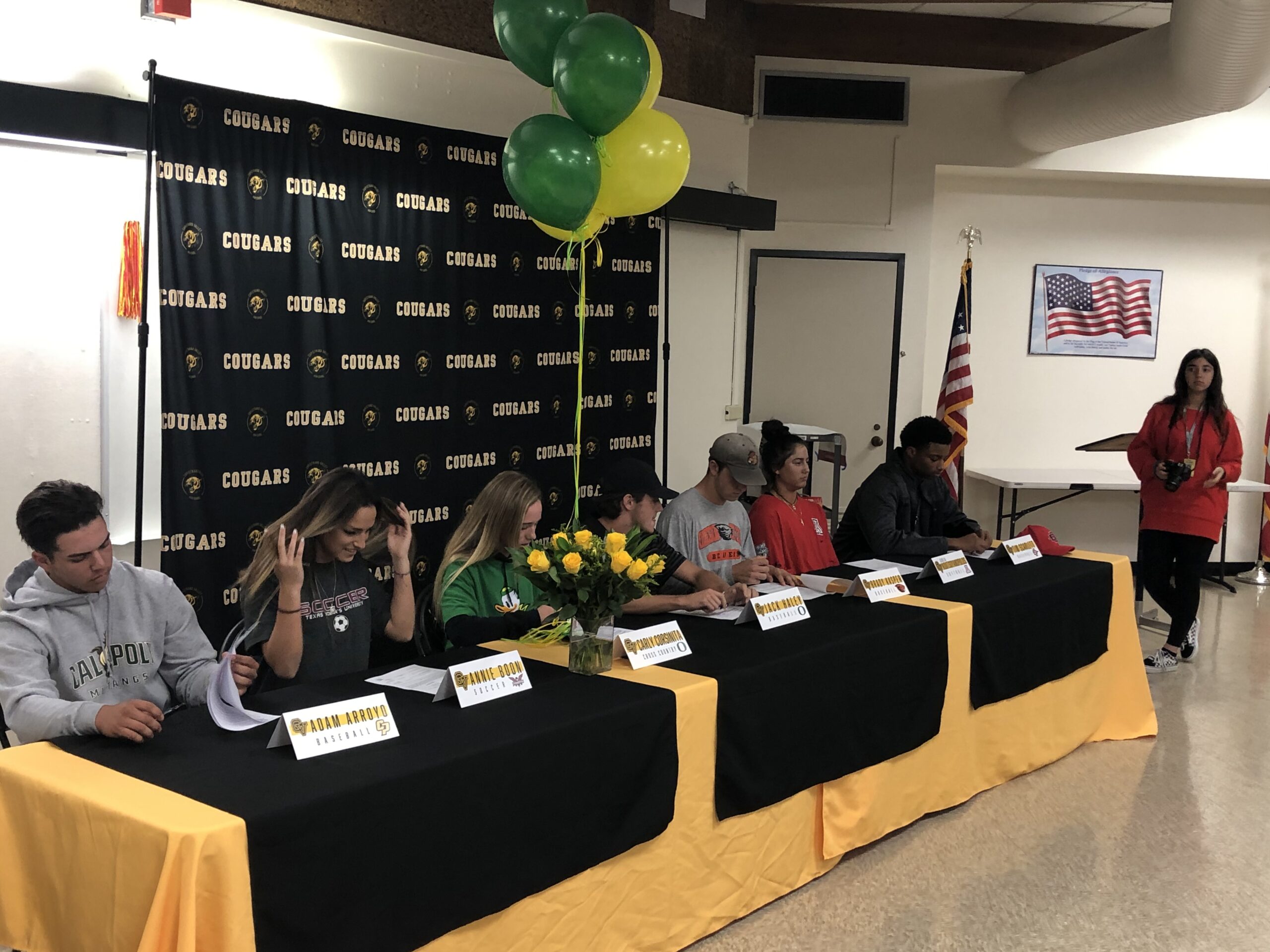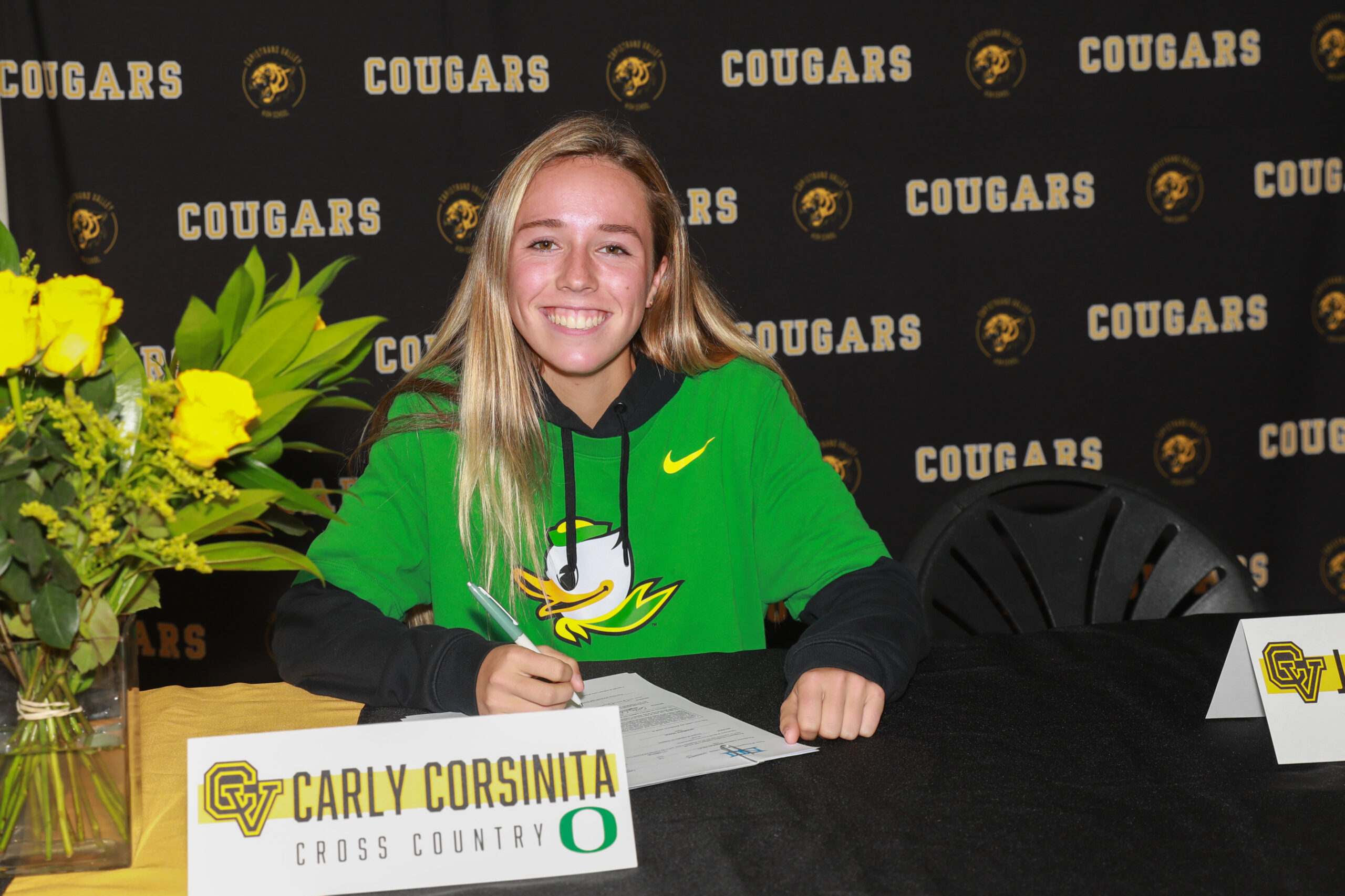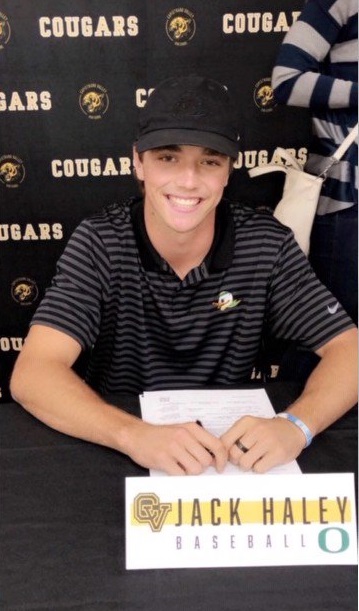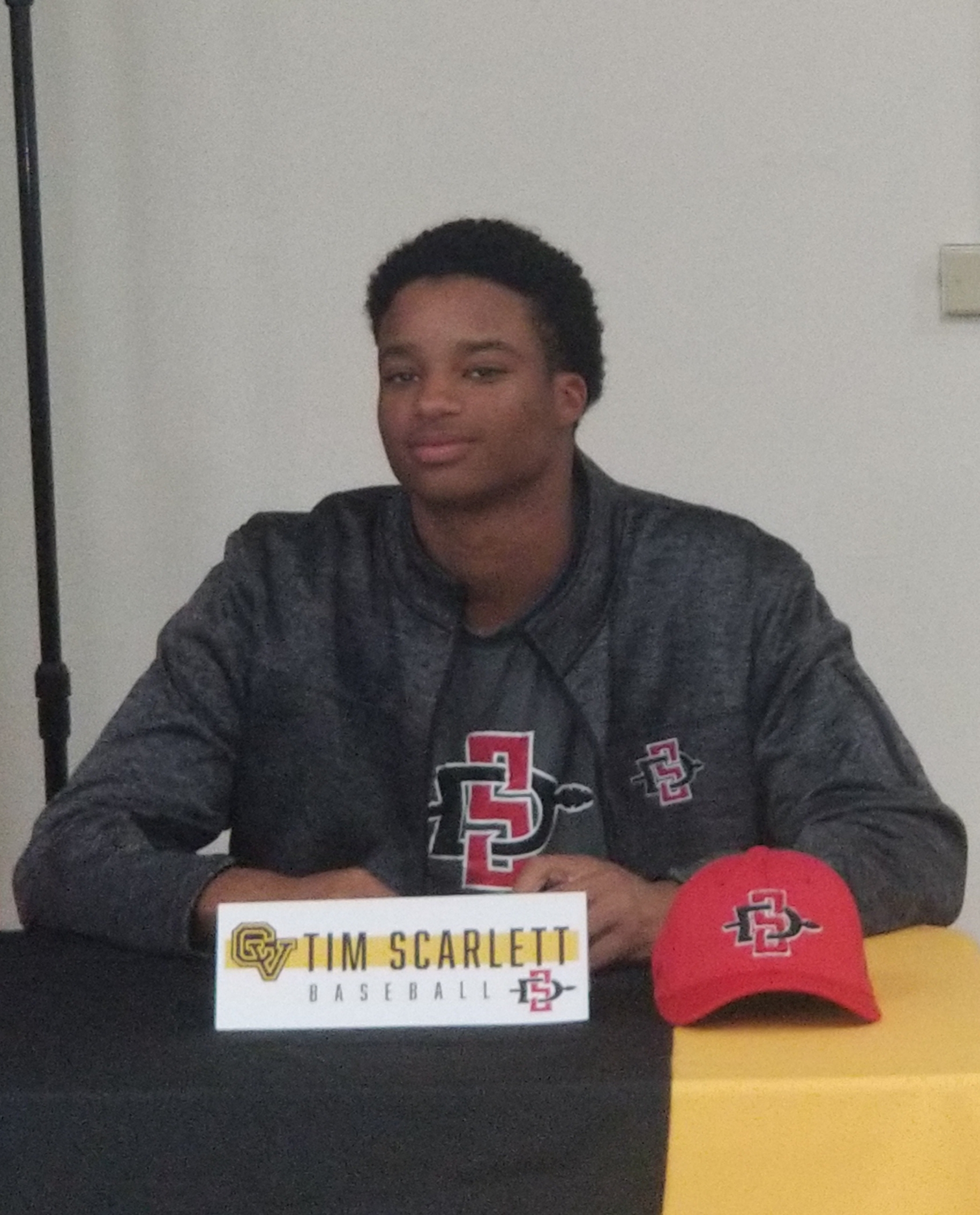 Aliso Niguel High School
Michael Davinni, Baseball, University of San Diego
Halle Feng, Swimming, United States Naval Academy
Kevin Fitzer, Baseball, California State University Northridge
Morgan Flynn, Track and Field, University of Michigan
Nicholas Hanson, Baseball, Wagner College
Emma Leisner, Softball, Penn State
Jodie McKendry, Swimming, United States Military Academy
Ben McKenna, Cross Country & Track and Field, Brown University
Jake Michelsen, Swimming, Biola University
Jillian Nguyen, Softball, Idaho State University
Jake Rangel, Soccer, Master's University
Carly Schuerger, Cross Country & Track and Field, California State University, San Marcos
Andrew Standen, Baseball, New Jersey Institute of Technology
Noah Sudyka, Baseball, UC San Diego
Taylor Wedlock, Lacrosse, San Diego State University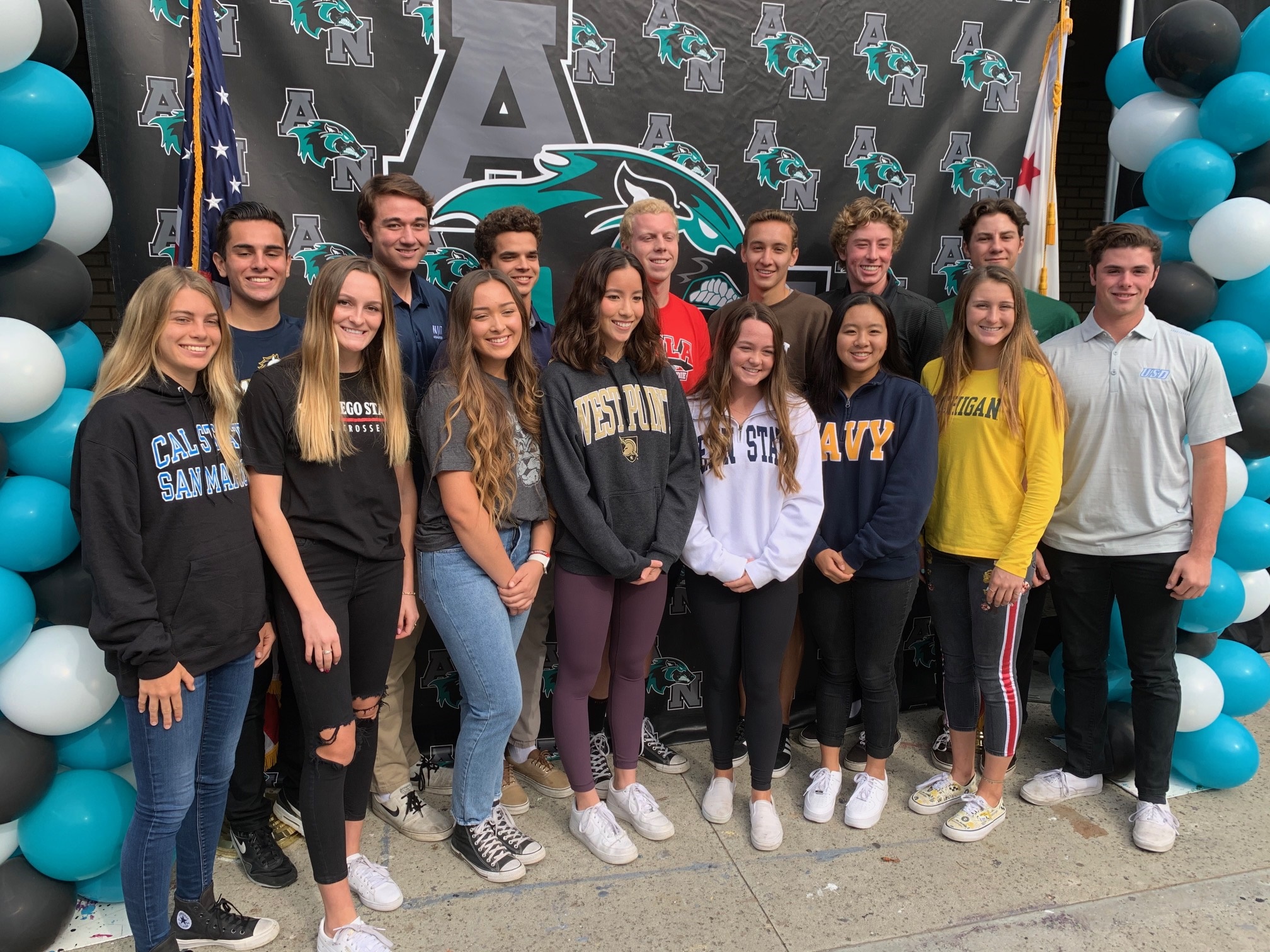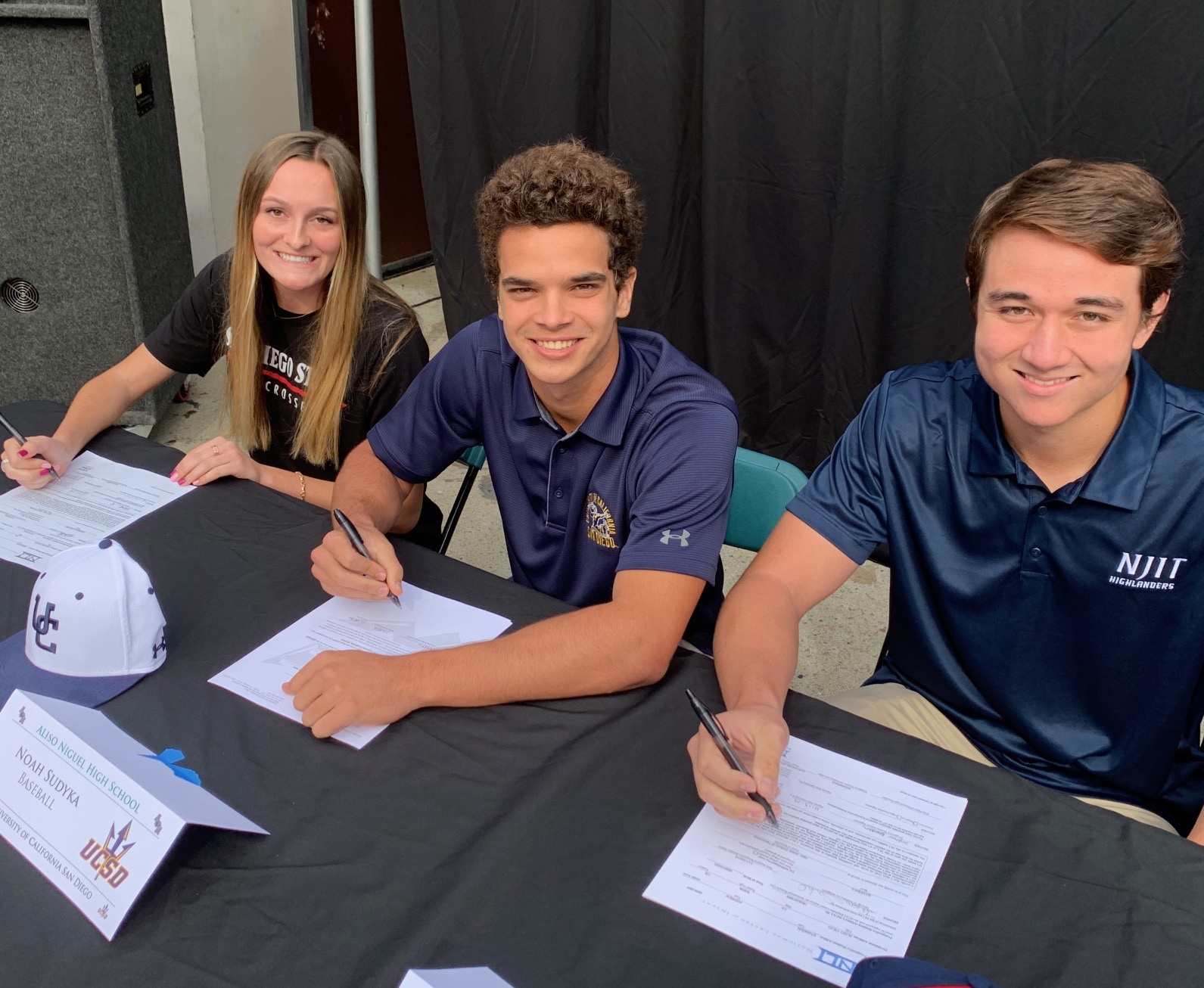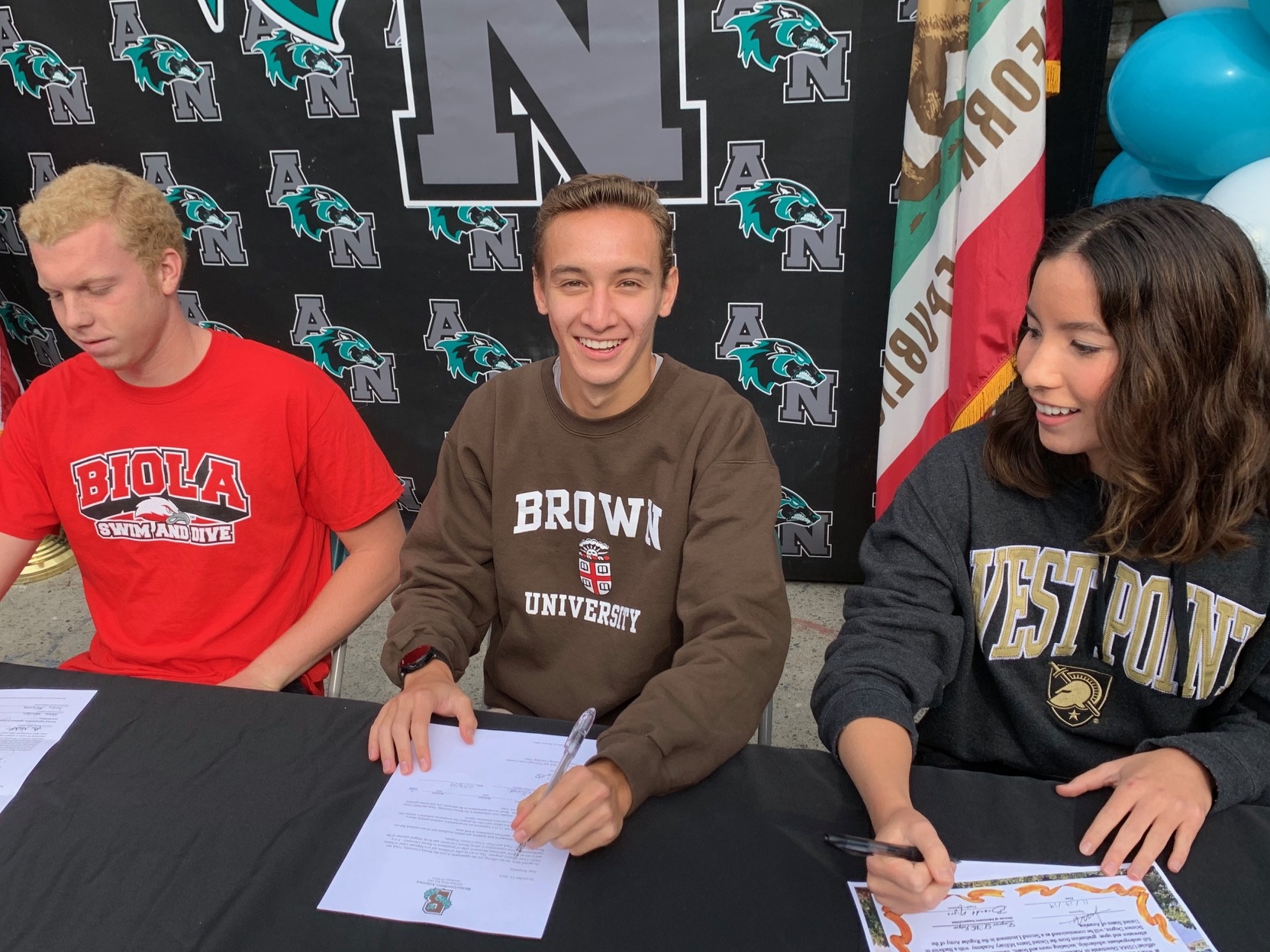 San Juan Hills High School
Grace Colburn, Volleyball, University of Rhode Island
Delaney Fuller, Volleyball, Angelo State University
Hayden Melin, Soccer, University of La Verne
Max Miller, Water Polo, USC
Casi Newman, Volleyball, UC Davis
Dylan Reynolds, Lacrosse, Boise State
Maddie Riley, Softball, Biola University
Mikayla Robertson, Soccer, Chico State
John Shukur, Baseball, New Jersey Institute of Technology
Andrea Stone, Volleyball, Cal State University, Long Beach
Joey Hobert, Football, Washington State
Tyler Wegis, Football, Utah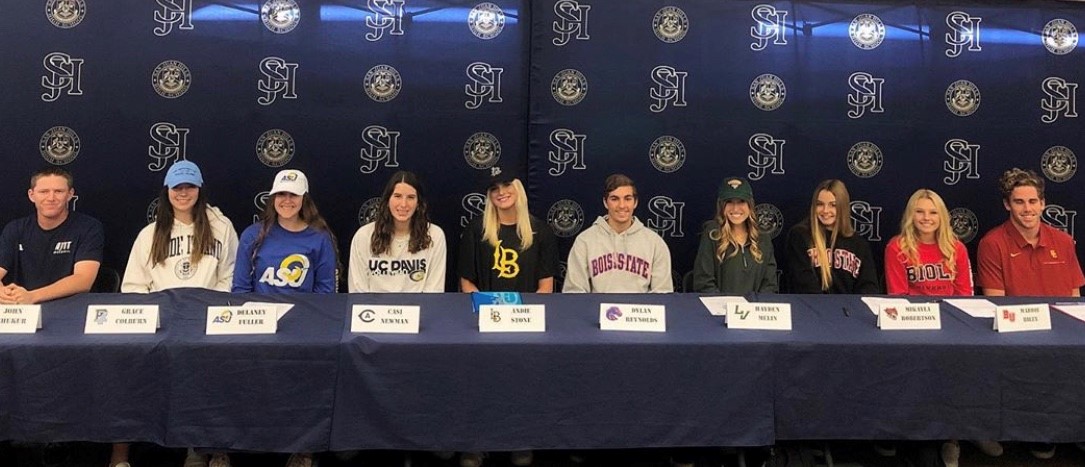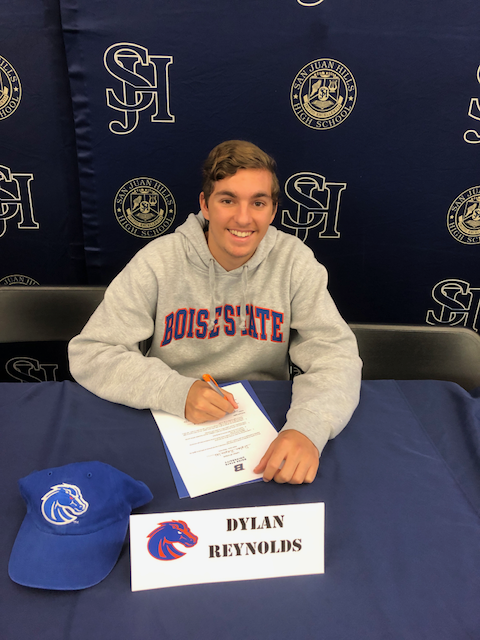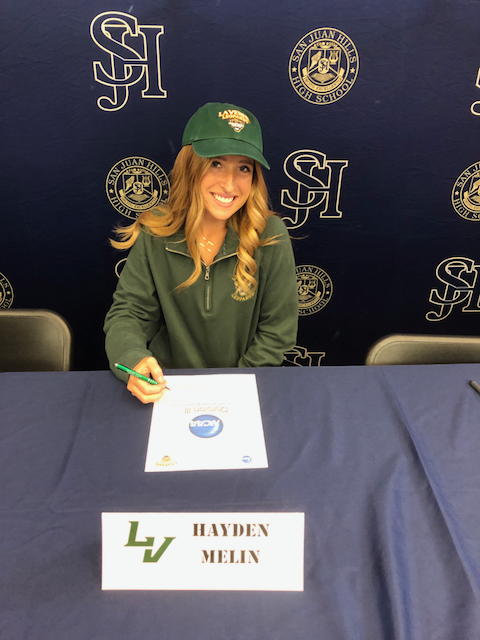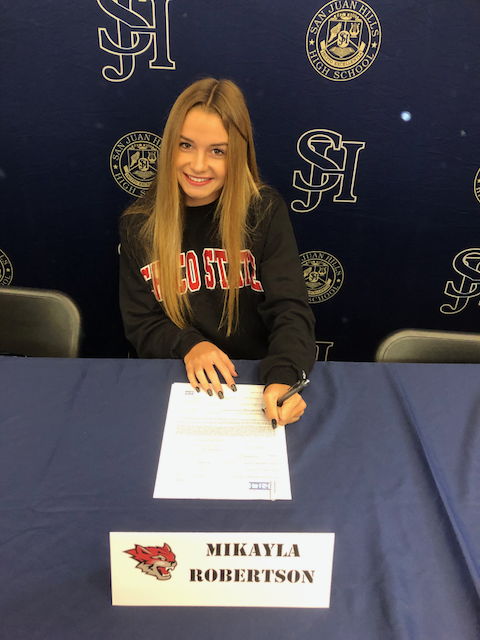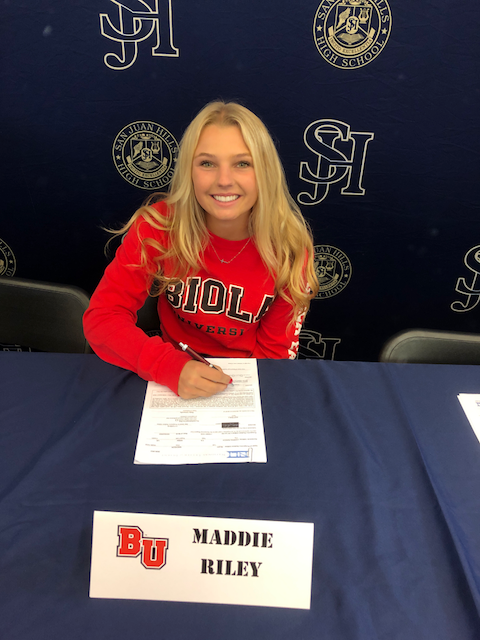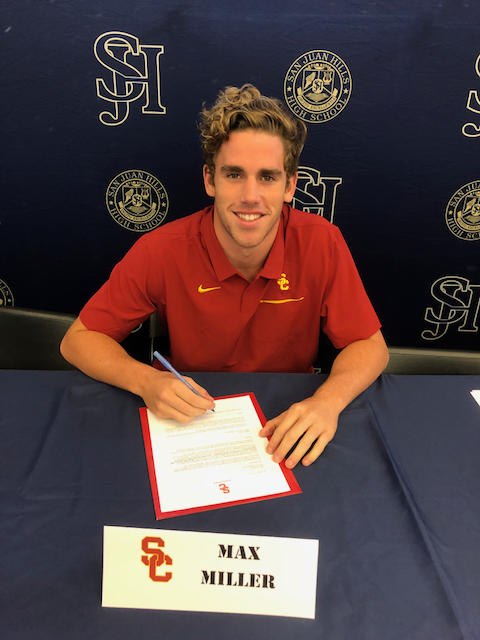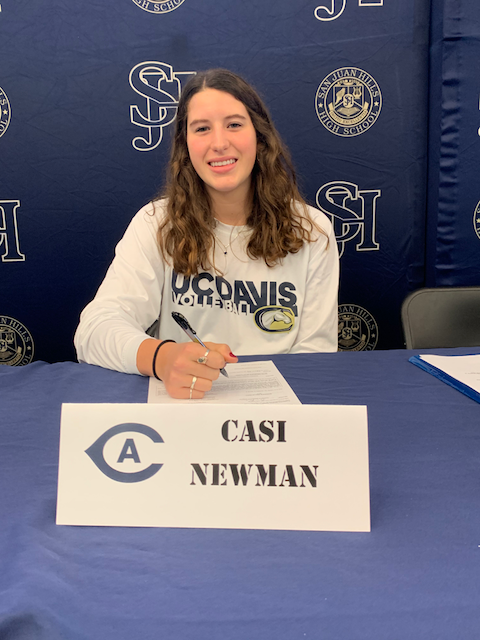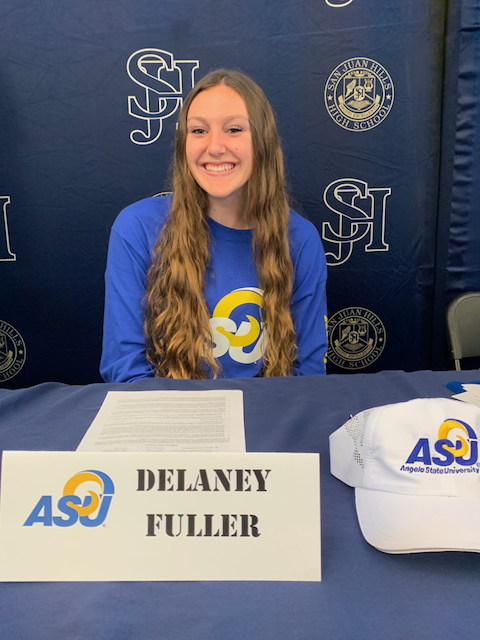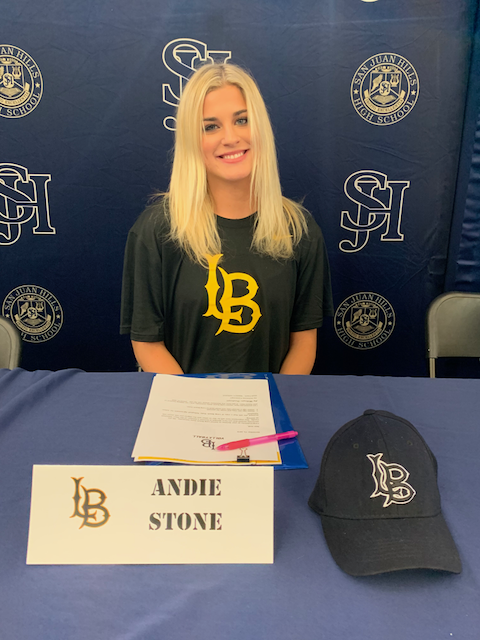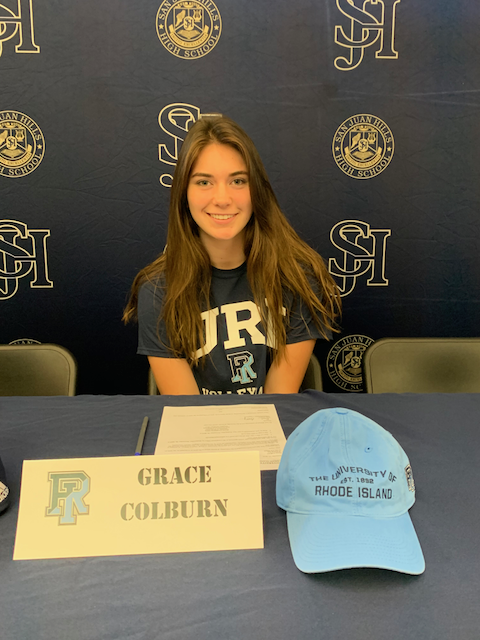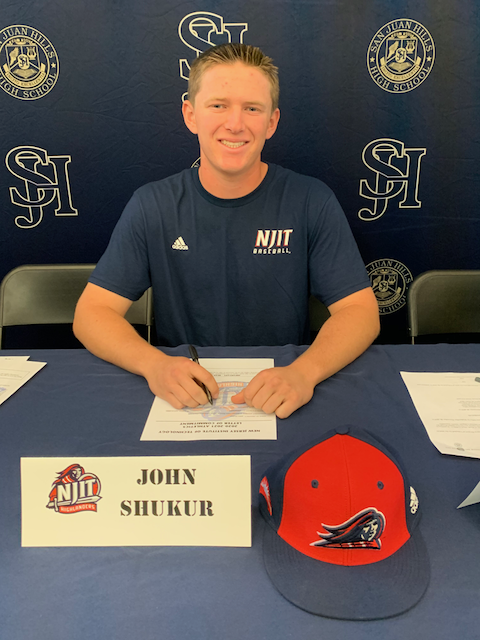 San Clemente High School
Hana Catsimanes, Cross Country and Track, Wake Forest University
Drayton Joseph, Golf, University of San Diego
Asa Gibson, Soccer, UC San Diego
Daniel Tuscano, Soccer, Westmont College
Gwenyth Jacobs, Soccer, Oregon State
Emily Lowe, Soccer, San Diego State
Katie Faris, Swimming, Boise State
Tessa Van Winkle, Beach Volleyball, UCLA
Wolf Beeuwsaert, Volleyball, UC San Diego
Eli Crane, Volleyball, Pepperdine
Lexi Gruszczynski, Volleyball, Cal Berkeley
Christian Hosea, Water Polo, Pepperdine
Adrina Daniel, Water Polo, San Diego State
Grace Pelkey, Water Polo, UC Davis
Julia Wilson, Volleyball, Concordia
Preston Rex, Football, BYU
Cian Smith, Football, Drake
Cole Thompson, Football, Navy
Dana Hills High School
Avery Allemann, Volleyball, University of Puget Sound
Hunter Riedl, Volleyball, Sacred Heart University
Dante Jackson, Baseball, San Diego State
Caden Jackson, Volleyball, Cal State University, Long Beach
Josh Harkey, Wrestling, California State Polytechnic, San Luis Obispo
Ethan Ezor, Baseball, Colorado Mesa University
Margo Hopper, Softball, St. Lawrence University
Sydney Querner, Swimming, The College of William & Mary
Maura Hayes, Volleyball, Cal State University, Long Beach
Ryan Abdollahi, Swimming, USC
Malia Rivera, Tennis, Colorado College
Anisa Rind, Track & Field, California State Polytechnic, San Luis Ob