By Greg Mellen
For years, one of the classrooms at Shorecliffs Middle School was a time capsule. Kristen Campbell's culinary arts class featured laminate countertops and appliances in avocado green, harvest gold, and burnt orange — all of it circa 1970s.
"It was definitely all the original equipment," Campbell said. "It was a challenge. The sinks were starting to corrode."
"All it was missing was the shag rug," joked Paul Weir, Executive Director, College and Career Advantage (CCA) at the Capistrano Unified School District.
That all changed over the spring and summer. This year, students were greeted by a brand new space in sparkling stainless steel from the appliances to the table tops.
"The transformation is truly remarkable," Weir said.
"Just to have the stainless steel is a delight," Campbell said. "It has a clean and fresh look."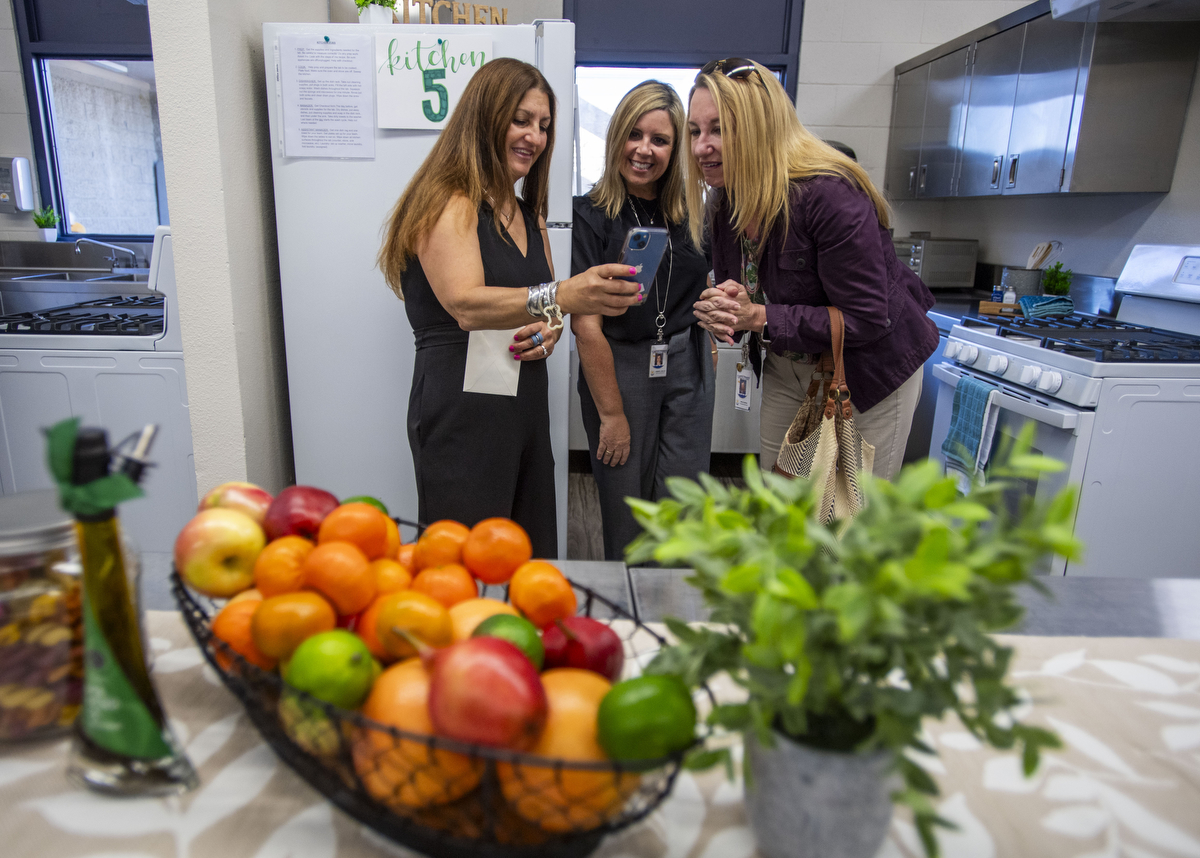 The new space was officially unveiled recently with a ribbon-cutting, capping a busy start of the school year for the district's CCA and Career and Technical Education program, which also unveiled a new E-Sports Lounge at Tesoro High and Career Technical Education centers at Niguel Hills and Marco Forster middle schools.
"I am so proud of the way this turned out," Weir said. "This was a great collaboration with the district that allowed us to give the kids such a wonderful culinary classroom."
Capistrano Unified School District Superintendent Dr. Chris Brown, who has been attending all the openings, reiterated the importance of education in subjects that are relevant and engaging to the student body.
"We have to prepare kids for what will happen when they leave here," he said. "By middle school they are thinking about the future. Four years go past really fast."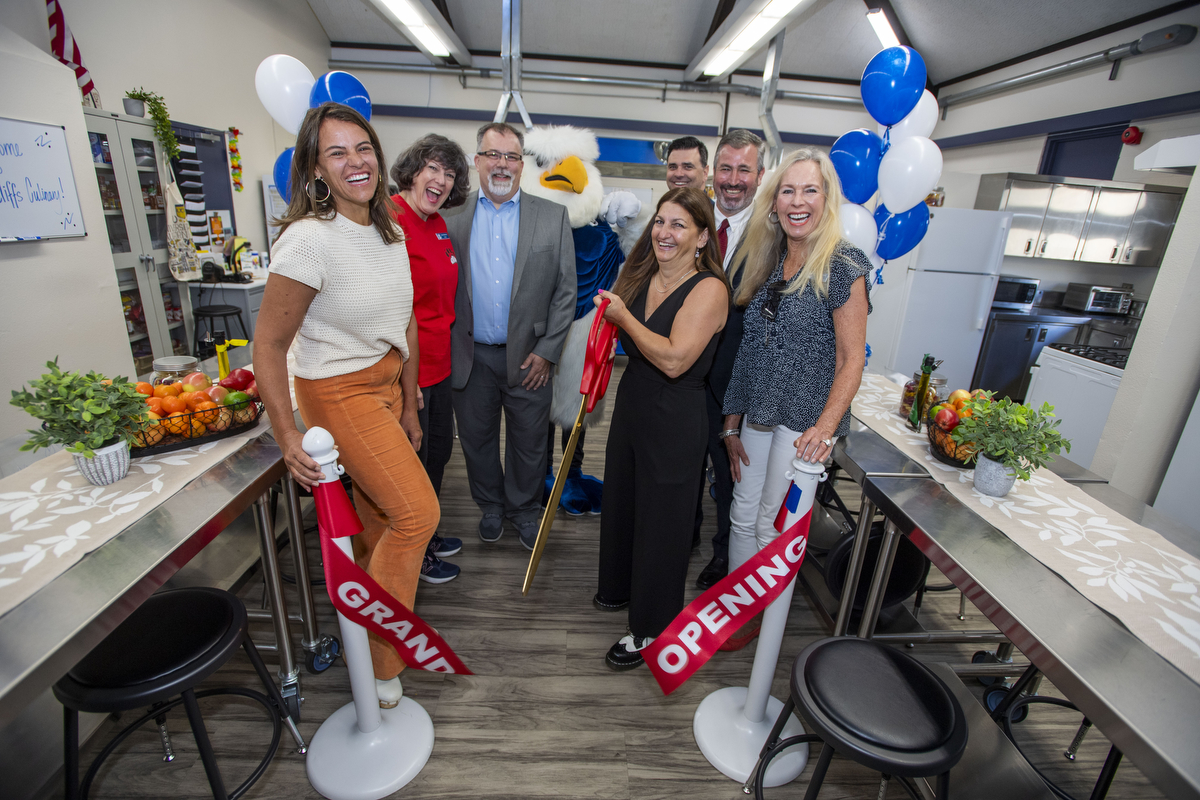 Popular class
Even before the upgrade, Campbell's culinary arts classes were among the most popular electives at the school. Many students from Campbell's classes feed into San Clemente High's acclaimed program, which has yet to lose the shine of its classroom that was upgraded and unveiled in 2018.
Many of San Clemente's students land internships and jobs with local hotels and restaurants.
From there, students have advanced to culinary colleges, culinary majors, into the burgeoning hospitality industry, or simply been knowledgeable about dietary health and nutrition for themselves and their families.
For those who decide to make a career out of culinary arts, professionals from high-end chefs to dieticians are in high demand.
"There's a lot of opportunities for kids who want to make a career of it," Weir said. "Every year, we have students go to culinary schools and into industry. And if not, we've taught them life skills."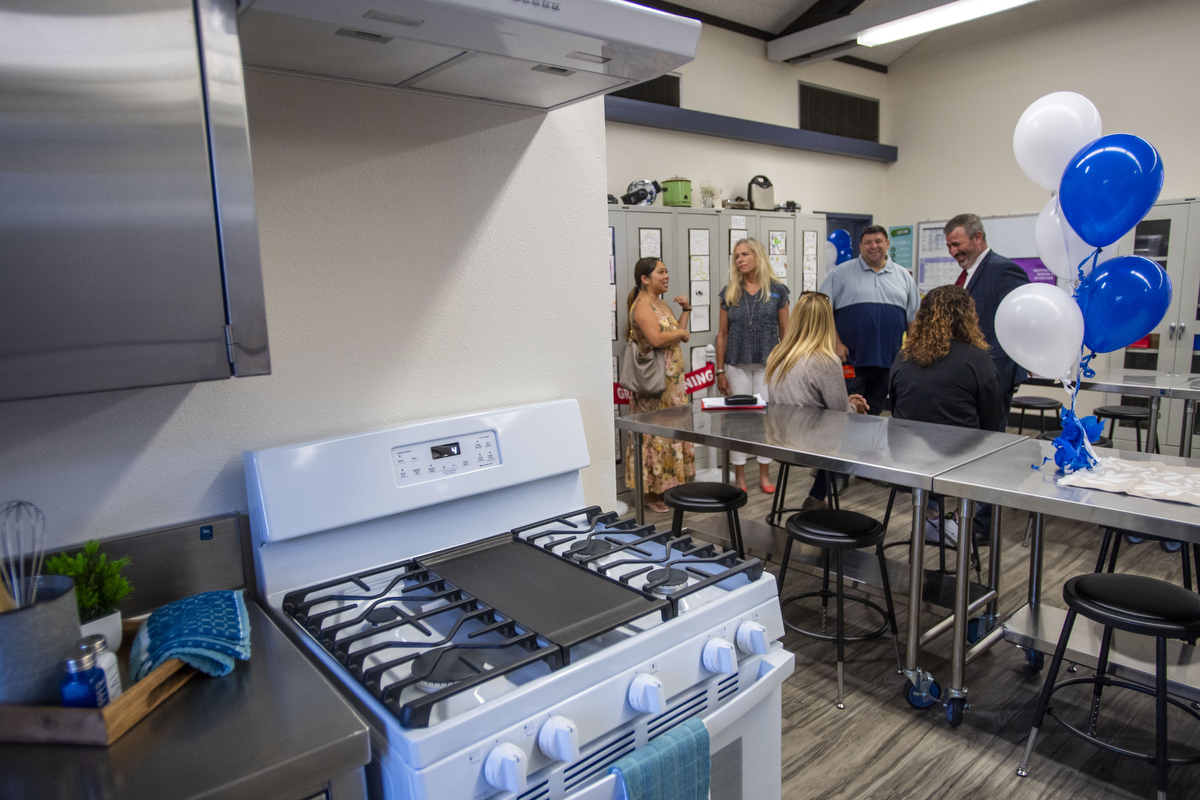 According to EHL Hospitality Business School, "the global hospitality industry has enjoyed a spurt of massive growth over the last decade." U.S. foodservice is a $900 billion industry and has grown rapidly since the pandemic, nearly recovering all of its pandemic-related losses.
The Bureau of Labor Statistics reports that as a sector, leisure and hospitality makes up roughly 8.9 percent of total employment in the United States.
"Between 2021 and 2031, the industry is projected to add 1.9 million jobs—more than 23% of all jobs created—in large part because of a return to travel and dining out following the COVID-19 pandemic," the Bureau projects.
The restaurant industry is poised for similarly robust growth. The National Restaurant Association said the sector will add 1 million jobs and 60 percent of surveyed restaurants said they were understaffed.
"There's so much opportunity in the hospitality workforce," Weir said.
Even those who do not enter the industry learn about nutrition, food safety, and take home great recipes.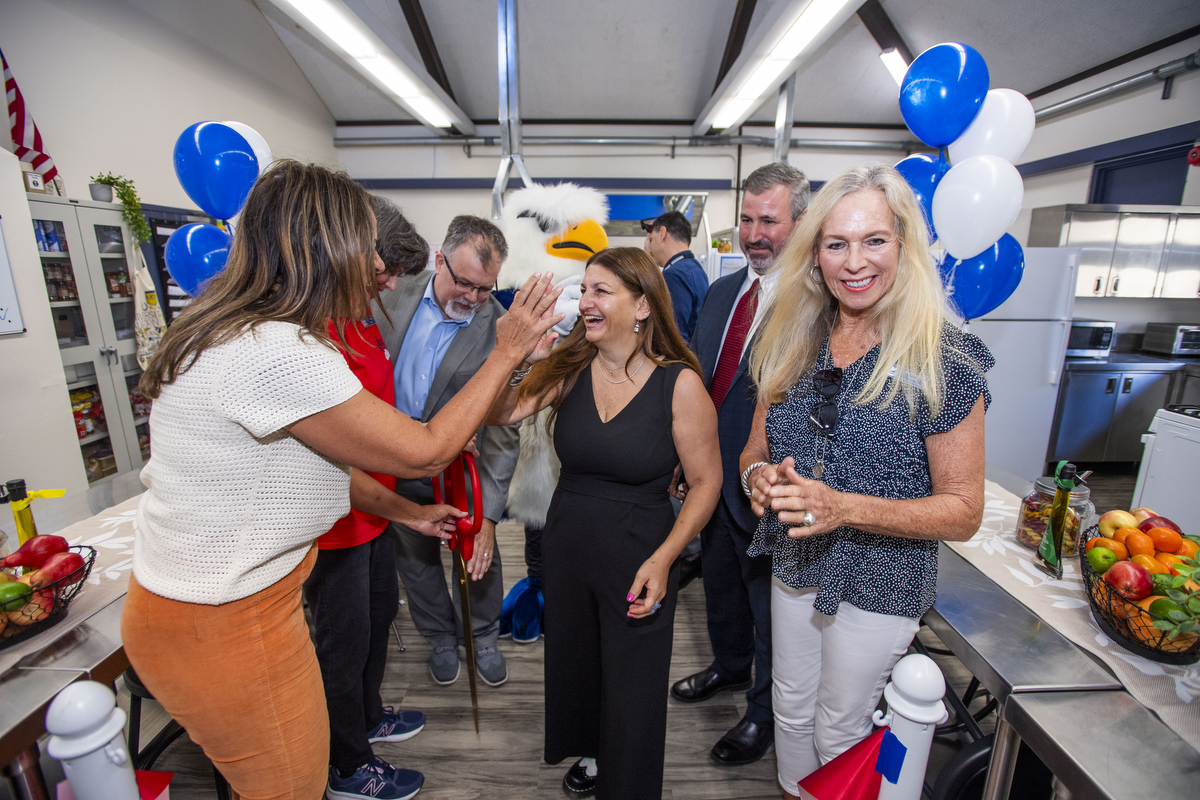 A tasty way to go
Campbell comes from a tradition of cooking, not only from growing up in an Italian family, but as the daughter of a restaurant owner.
"My parents and grandparents were always cooking for sure," she said.
On a wall near her station is a framed photo from the kitchen of one of her family's restaurants.
Campbell's classroom is outfitted with six state-of-the-art cooking cubicles set up like mini-kitchens, with stoves, refrigerators, microwaves, toaster ovens, mixers, double sinks and utensils.
At the head of the classroom is a demonstration area where Campbell teaches preparation of different dishes and meals. Later in the week, the students are turned loose to cook for themselves and write about their experiences and what they've learned.
Currently, Campbell teaches three classes of 28 students daily, with waiting lists to get in.
Principal Josh Wellickson is particularly happy to have a top-shelf space for culinary arts. As he explains it, as a seventh grader at Venado Middle School in Irvine he was introduced to culinary arts and the experience was transformative.
"It gave me my passion,' he said. "I came home and cooked. I loved culinary arts."
Although he followed a different career path, Wellickson still loves to cook for his family at home and is recruited to take charge of the kitchen at all their larger holiday celebrations.