By Greg Mellen
It's never too soon to look down the road to career prospects. With specialized and technical careers growing and the need for four-year degrees falling, Career Technical Education (CTE) continues to grow in high schools nationwide.
At the Capistrano Unified School District, the concept is broadening. While all CUSD high schools have College and Career Centers, Marco Forster became the first middle school to offer a Career Guidance Center to its students. Under the guidance of College and Career Advantage (CCA), which works with the Capistrano and Laguna Beach school districts, Marco Forster students will be able to get a jump start on future classes and pathways that inspire them.
Superintendent Dr. Chris Brown and other district officials attended a recent ribbon-cutting to celebrate the opening of a refurbished classroom that is the new home for CTE at Marco Forster.
"We spend a lot of time talking about college," Brown said. "It's inspiring to see us partnering on the career side with CCA."
According to Dr. Paul Weir, Executive Director of College and Career Advantage, 47 percent of jobs in the state are in fields that don't require four-year college degrees, but do need some technical or specialized training not necessarily available in traditional colleges.
"That's who we are. That's the skill set we fill," Weir said. "There's a gap and we help kids see their way through to a career."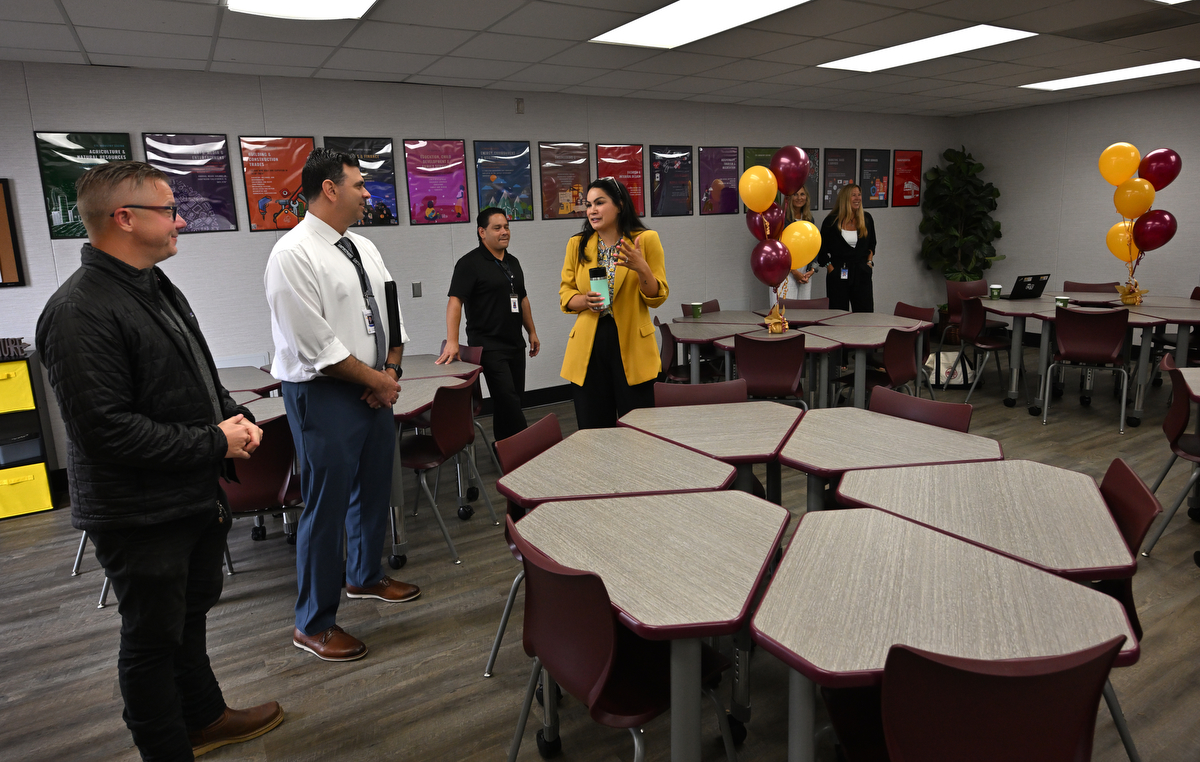 A growing need
The New York Times reports, "American companies in every industry have pledged to change their hiring habits by opening the door to higher-wage jobs with career paths to people without four-year college degrees."
"One of our core values is to strengthen pathways," said Cat Thompson, Principal of Marco Forster Middle School, noting that for many first-generation students and their families CTE has a particular resonance.
The broadening of technical and specialized-skill careers and the removal of four-year requirements are seen as a way to increase diversity in a number of job fields.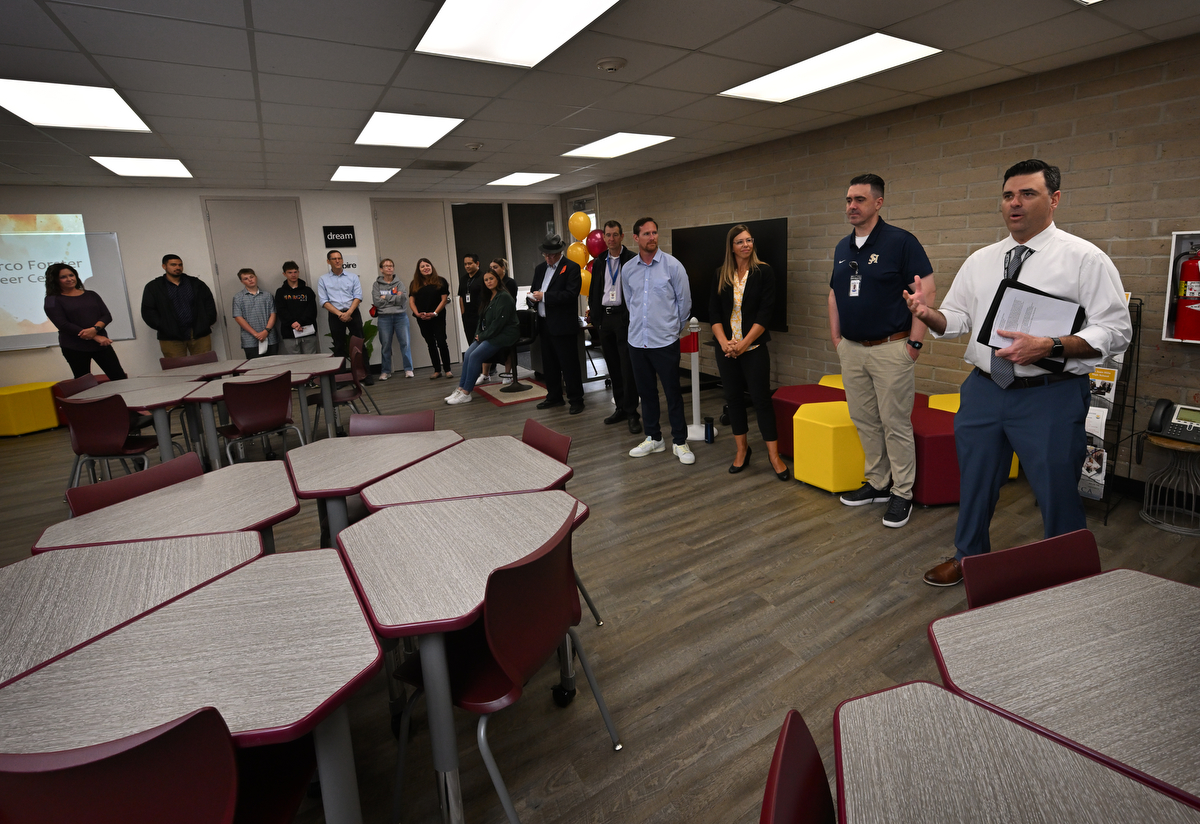 According to a 2019 U.S. Department of Education report, "There are 30 million jobs in the United States that do not require a bachelor's degree that pay median earnings of $55,000 or more. "
The California Department of Education divides CTE into 15 industry sectors, with a vast variety of specialties and pathways within each. Some of these, such as agriculture, construction, culinary, and hospitality may seem familiar, but even these fields have transformed radically as technology changes and shapes most everything.
Other sectors require training and education in areas such as engineering and architecture, information systems, business and finance, and medical equipment operation, training, and design.
The new workforce may need to know coding, robotics, computer systems and other constantly evolving skill sets.
"As the work world beyond school is changing, we're giving students the opportunity to investigate," Weir said.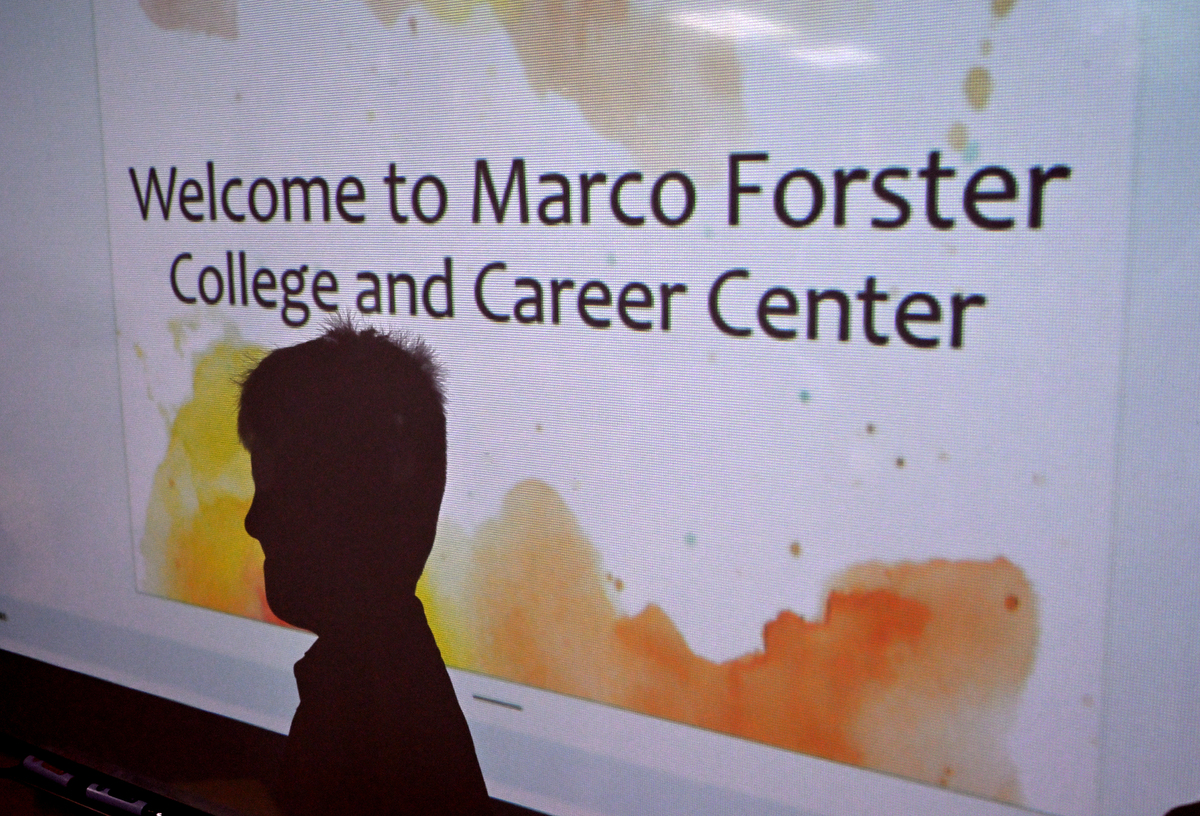 A head start
Some students, he added, may already have career paths in mind and can gain a leg up with early exposure and sessions with CCA's career guidance specialists.
As an example, Weir points to himself. As early as the fifth grade, Weir knew he wanted to teach industrial arts and coach football. As a result, he was able to take woodshop and other classes in high school that helped him set his course.
Today's world is a bit more complicated, which is where career specialists can be particularly helpful. Career and College Advantage currently offers coursework in 31 career pathways across all of the state's defined industry sectors.
According to Weir, CTE can provide "breakthroughs for first-generation students in helping them succeed."
Weir says a recent Capistrano Unified student started in CTE classes that introduced her to medical equipment and is now at UCLA pursuing a career in sports medicine, and he says there are many similar stories.
In addition, industry certificates and instruction in the classes can help high school students land internships with more than 500 local businesses and industry partners and find higher paying part-time jobs while in school.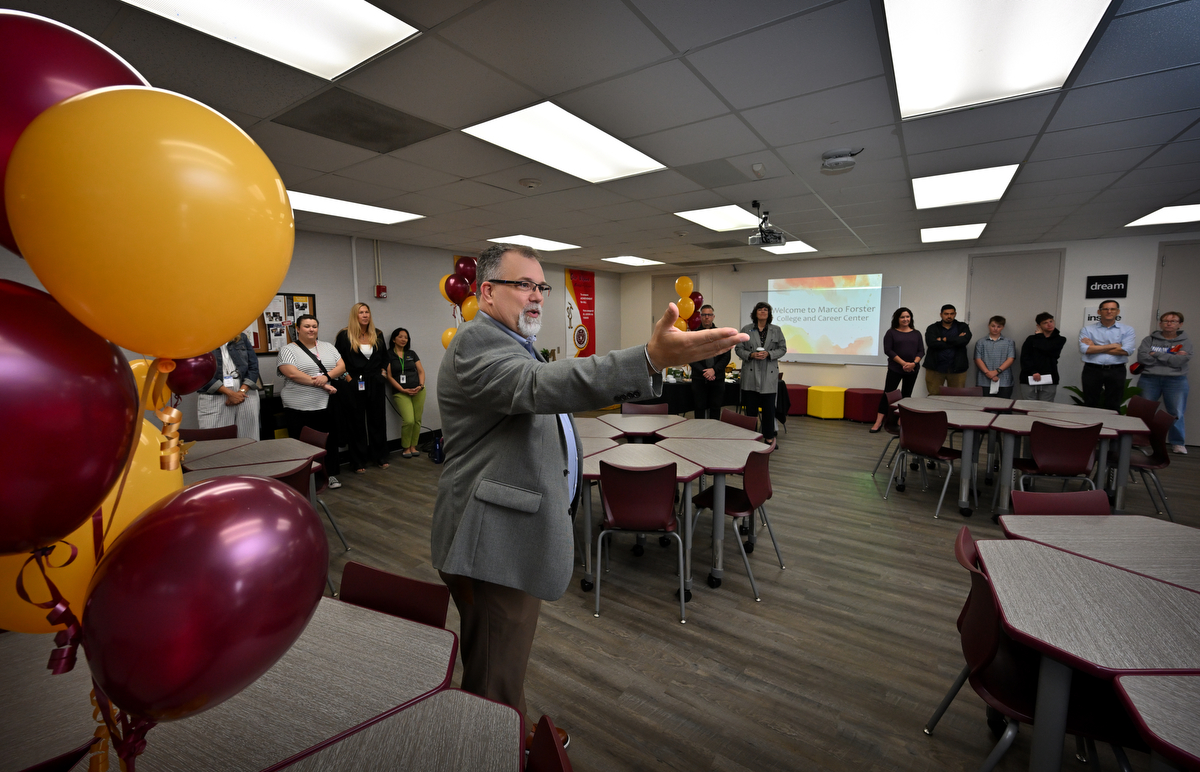 Many career and tech classes are accepted by four-year colleges. Proponents of CTE say 80 percent of students in CTE classes and curricula report meeting college and career goals. Students who integrate career tech into their high school course load are more likely to enter college than those taking only college prep, and are more likely to graduate from college.
Two Marco Forster eighth-graders, Finley Ibbetson and Chase Metcalf, were excited to start taking CTE classes. Both are looking into learning more about robotics. Ibbetson said he might look into automotive technology in high school.
Samira Yaganeh, a sixth-grade counselor at the school, said the new center would be a main hub for presentations on college and career exploration.
"We really want to make sure students feel connected, so we're excited for this," Thompson said.
"This is a great first step to get young people thinking about their careers earlier," Brown said, "to think not only about four-year institutions but what you're actually going to do."