By Daniel Langhorne
A black and red 1966 Plymouth Barracuda was the centerpiece of the 2022 Meet the Industry and Car Show event at San Clemente High School on Friday. On the back of the muscle car were the names of 21 alumni of the Automotive Technology Partnership Academy.
The Class of 2021 — with a little help from the Class of 2022 — built the vehicle up from the chassis with the help of industry-trained instructors and a philanthropic group of vendors who donated parts and labor.
Academy director Sean Selff, adviser Lou Leto, and College and Career Advantage instructors help mentor students with the automotive technology skills they'll need to get internships with local businesses including Tuttle Click Capistrano Ford, Capistrano Valley Toyota, RSC Auto Repair, and CAARS Alignment & Auto Repair.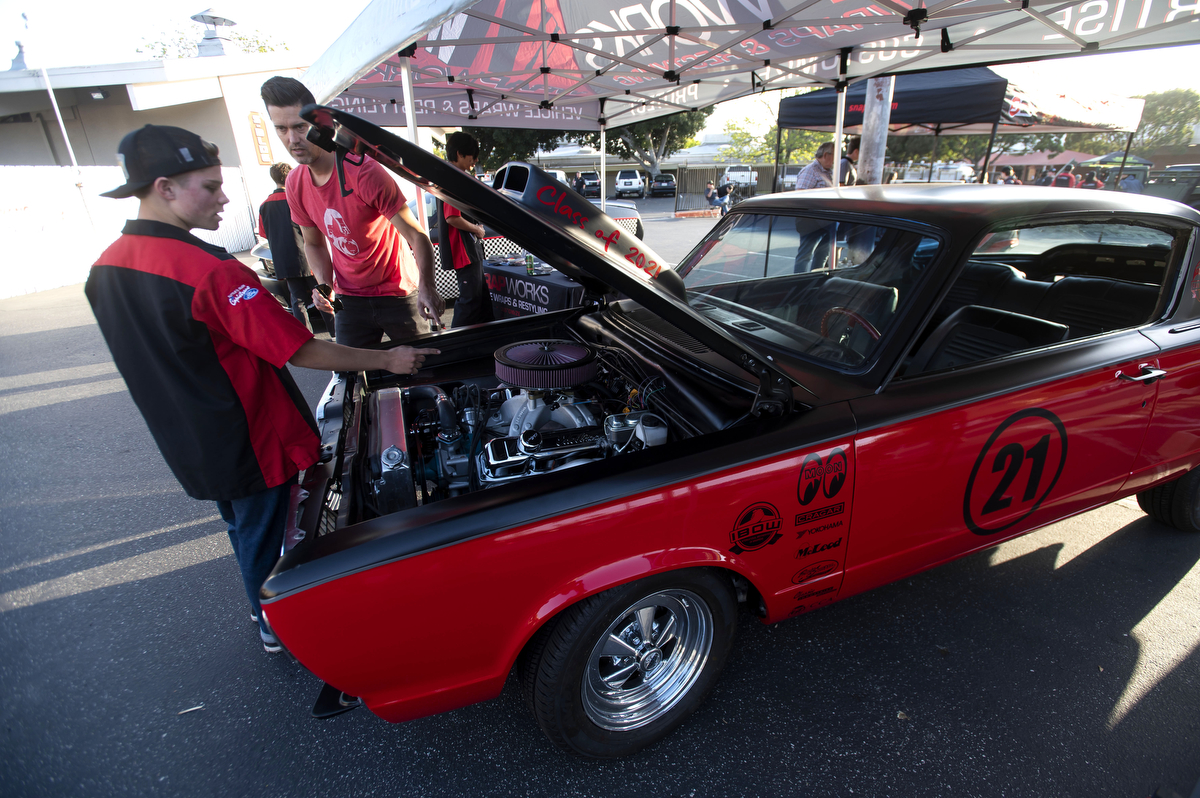 Selff hopes Meet the Industry Night showed parents and students that there is much more to automotive careers than turning wrenches and getting greasy. Following a brief hiatus from in-person learning due to the pandemic, Selff said it's taken some work to get academy students back into the thought patterns and behavior that propels them toward college and careers.
"We're letting parents and the community see that there's a lot of technology in our program now," Selff said. "Students don't want to sit in the classroom. They want to jump in the shop and get involved."
San Clemente students are selected to participate in the Auto Academy during the second semester of the ninth grade. While the academy is designed as a three-year commitment, exceptions are made for older students who transfer with some automotive experience.
Juniors Ethan Harry and Lucca McCormic were among the students who helped bring the Barracuda to life.
"My older brother did it all three years ago. It completely changed his life and he makes a living in the auto industry," Harry said.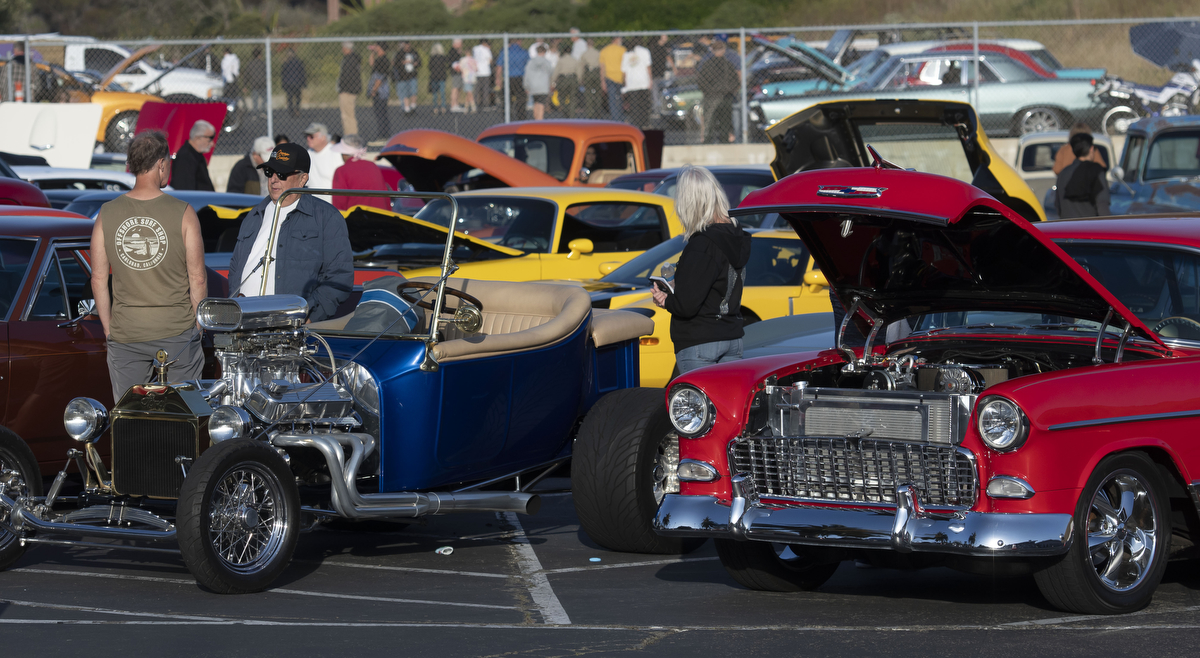 McCormic's dad was an Auto Academy student while attending San Clemente High School and highly recommend his son follow in his footsteps.
The two classmates got their hands dirty building the Barracuda's engine. McCormic added, "it was a lot of fun but a lot of work." He plans to pursue a career as a firefighter after graduating from high school next year.
Before that happens, the Class of 2022 will continue working on a hollowed-out Jeep that has an engine and transmission but no interior. This school year students have been learning welding to help shape the Jeep's body.
The Auto Academy is offered through Capistrano Unified's College and Career Advantage, which provides career technical education that will prepare students for success during college and their careers.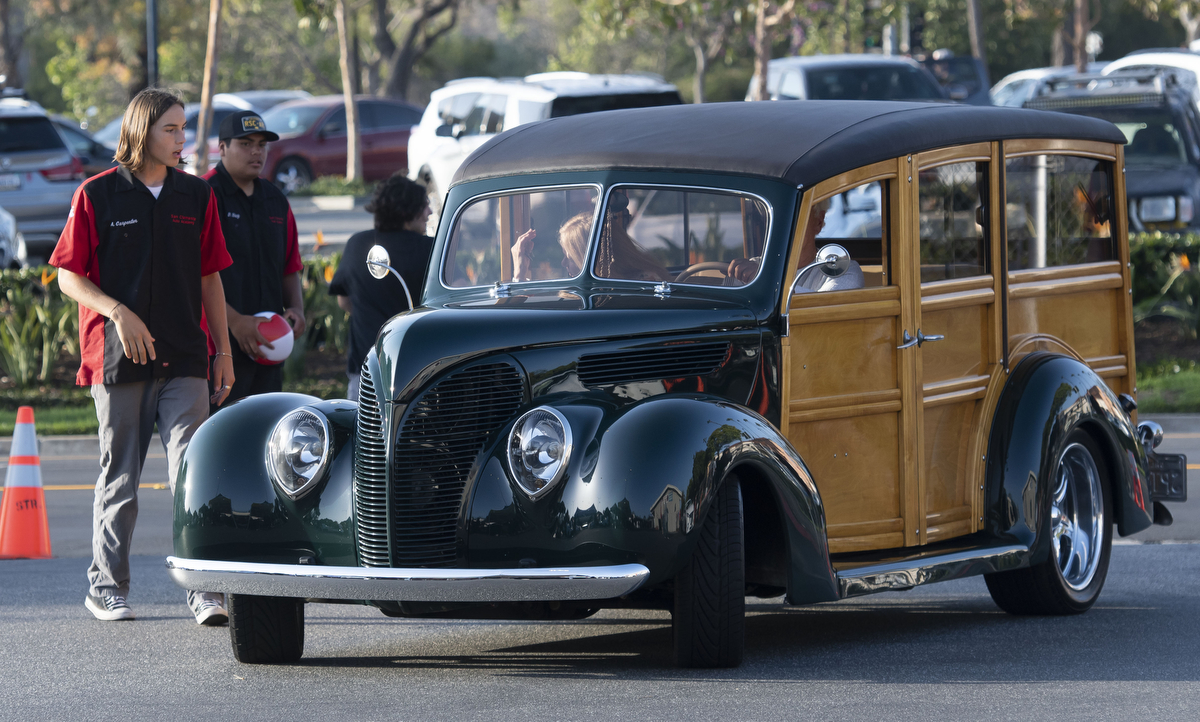 As a self-described "gearhead", Leto grew up working on cars and building models. Leto says it's heart-warming to help impart skills he's picked up over a lifetime to students who will be the next generation of automotive professionals and car enthusiasts who sustain a lucrative industry.
"They're smart kids. They're going to finesse what's an interest and continue their education so they can start a business and then keep their business," Leto said.
A senior master diesel technician can demand an annual salary of more than $100,000, said Rich Radar, fixed operations director for Tuttle Click Capistrano Ford. He employs an Auto Academy alumnus working as a shop foreman at just 26 years old because of all the skills he acquired at San Clemente High.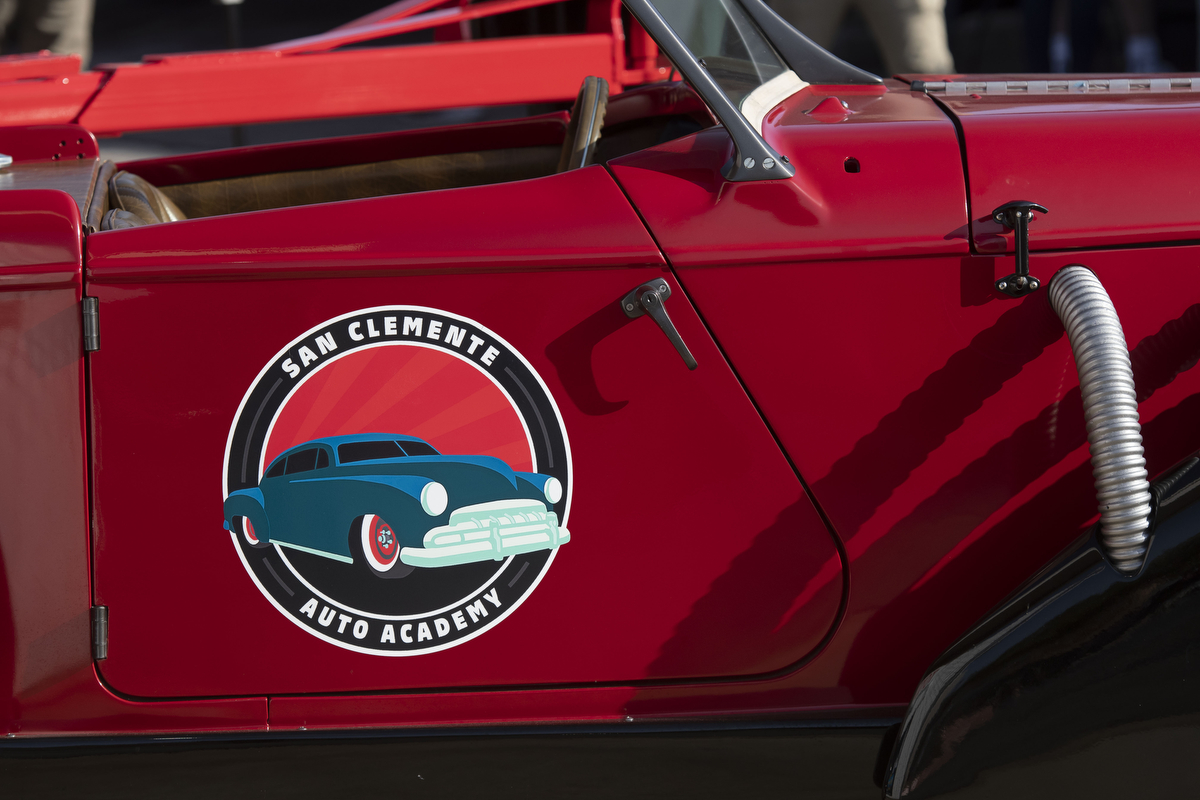 Juan Bonilla, RSC Automotive Repair Center owner and a San Clemente Class of 2002 graduate, was emotional speaking to students about the Auto Academy as someone who went through the program under former instructor Bob McCarroll.
He recalled the disappointment he felt when his boss handed him a broom and mop on his first day as an apprentice at a local automotive shop.
"He said, 'if you don't know how to properly use a mop and a broom, how am I supposed to trust you with a tool?'" Bonilla said.
"I learned hard work and dedication do pay off, but you have to listen to your mentors," he added.
Selff offered his deep appreciation to local community members, Moon Equipment Co., Cragar, Yokohama, McLeod Racing, Blind Squirrel Auto Upholstery, Classic Industries Parts & Accessories, Wrap Works, and the International Brotherhood of Wrappers for donating materials to make the project car possible.
Community members are invited to follow @schs_auto_academy on Instagram for more information on the academy's latest happenings.