San Clemente High School is transforming its former child daycare center's playground into a sensory garden that will offer an oasis to special needs students who need a quiet space.
STEPS program students took the reins on what they want to see in the new sensory garden. Among the items on their wish list were an egg-shaped hammock, couch swing, stationary bike, and LEGO wall. There will also be a set of tubs filled with gel beads that can be soothing for individuals with severe disabilities. The upgrades were made possible through $11,000 raised by parents and community members.
The Capistrano Unified School District's STEPS program focuses on teaching independent living skills, vocational competency, and healthy lifestyles to students with moderate to severe disabilities.
"It just blew me away this year with the participation of these kids and the desire to see the project through," said Jamie Finnsson, an Education Specialist for the STEPS program.
To put their personal touch on the sensory garden, students created tiles that will be installed on one of the sensory garden's walls. Students took objects from nature like leaves, flowers, and shells and imprinted their textures into clay along with their names.
Ceramics teacher Lynn Smith helped students paint the tiles before they were fired in the school's kiln.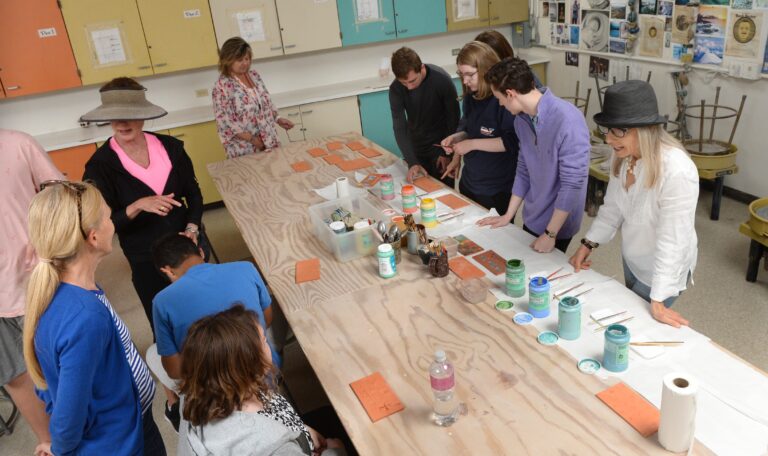 "When you do a project like this you really learn about how collaboration helps others and ourselves," Smith said.
STEPS students received a helping hand with their tiles from student aides like senior Liam Peters. After taking a psychology class in his sophomore year, Peters wanted to learn more about working with individuals with disabilities.
"It just gives me a different view and perspective on things," Peters said. "I don't want to be in a typical office aid position. I just thought this was a no brainer to get new experience."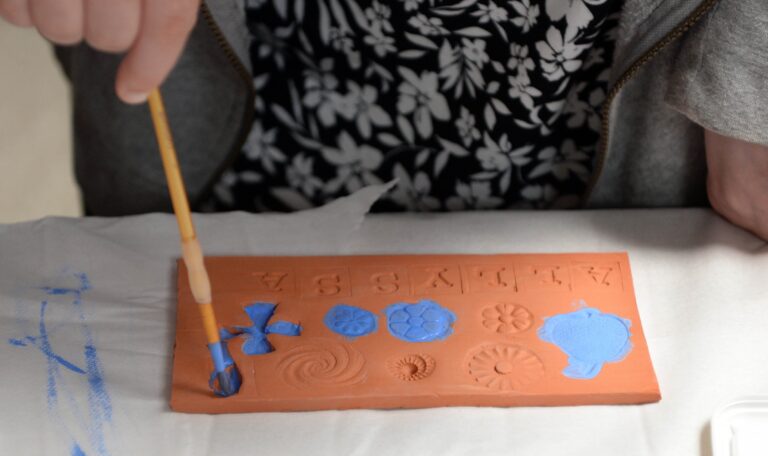 In December 2017, the program opened a vegetable garden, which offers students the opportunity to learn about where food comes from, composting, and how to cook with herbs and other produce they've grown. There are even waist-high planting beds so students in wheelchairs can more easily pick and touch their vegetables.
The program also introduces students to culinary instruction providing them valuable training for potential future careers in the food service industry. Students have learned to make pasta, bake pies, and clean their work stations in a commercial-grade kitchen on campus. One of Finnsson's recent graduates is working in food preparation in the mess hall at Camp Pendleton.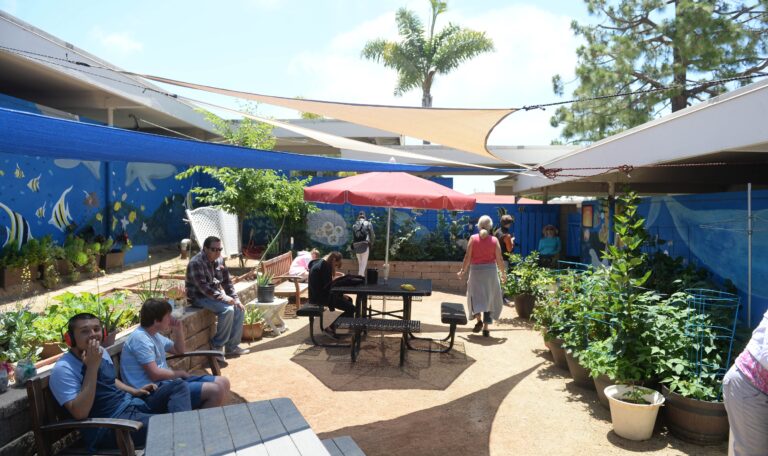 When possible, Finnsson invites students from outside the program to help in the development of the sensory garden. For example, art students are collaborating with the STEPS program to paint murals on the walls.
The STEPS program plans to hold a ribbon cutting for the sensory garden this December.