By Lou Ponsi
The Tesoro boys lacrosse wanted to send an early message in their South Coast League game against rival San Clemente on Saturday at Tesoro High School.
And that's exactly what the Titans did.
The Titans opened up fast with four early goals and then never let up in a 13-5 victory over the Tritons.
Tesoro and San Clemente are both playoff contenders so Saturday's result, combined with the outcome of the next matchup between the teams, will likely have playoff implications.
"That is the team we have to beat to win the league," Tesoro coach Scott Grubert said. "We play them again on May 10, over there. We've got to win that game."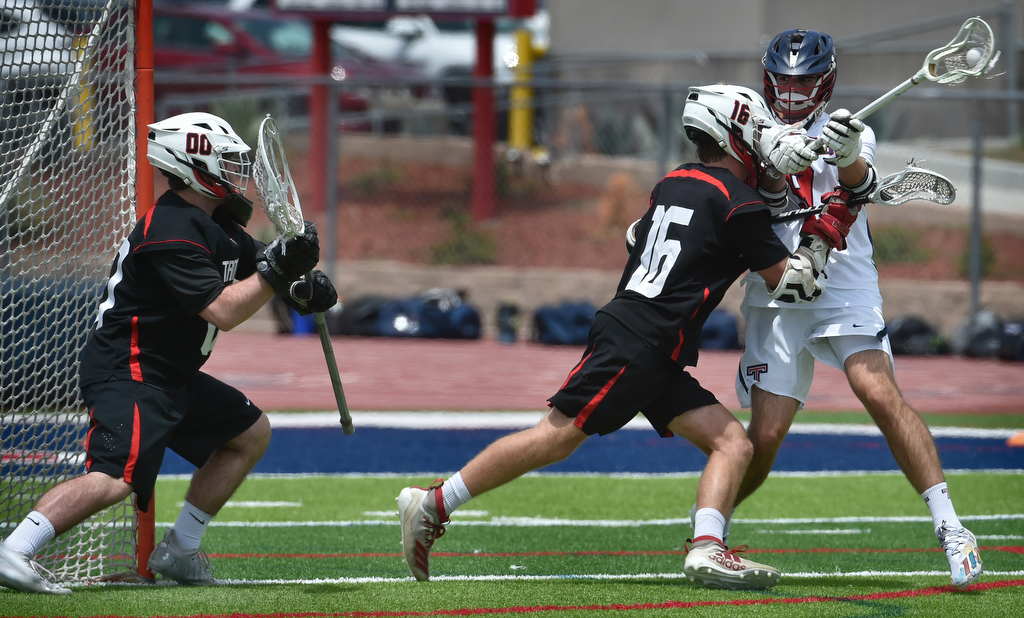 Titans' goalie Jackson Brady, who Grubert said was the "best goalie in California," was outstanding, stopping 13 of 18 shots on goal.
Five other shots by the Tritons sailed wide of the goal.
"The only thing I can say it's that it's a team win," Brady said. "It doesn't come down to me. It comes down to our defense. I feel like that is what won us the game."
Charlie Richardson scored five goals and had one assist to lead the Titans' attack.
Cole Pollard contributed with two goals and three assists and Aidan Farris scored two goals.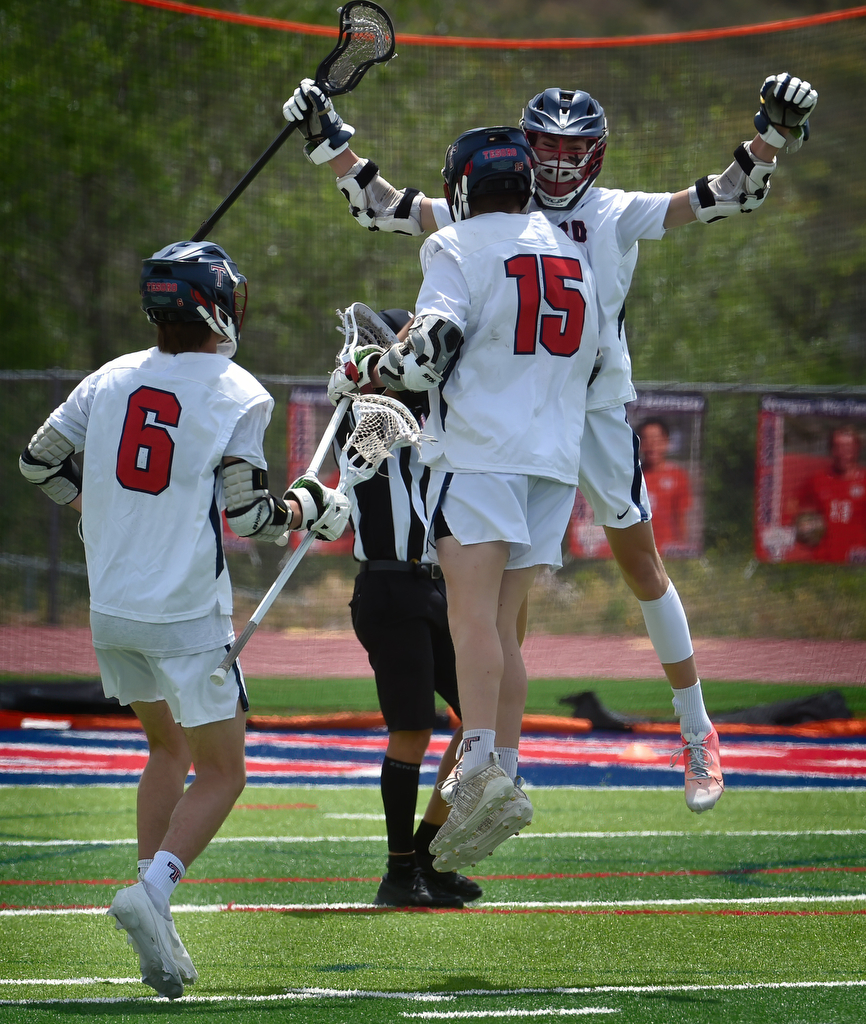 Goals from Pollard, Richardson, Aidan Farris and Radyn Badraun gave the Titans a 4-0, first-quarter lead.
"The kids came out electric," Grubert said. "They were pumped up. They were fired up. We went after everything."
Early in the second, Ryan Tabor scooped up a loose ball then drove to the goal and scored.
Nolan Woodward then scored off a pass from Badraun to give the Titans a 7-0 lead.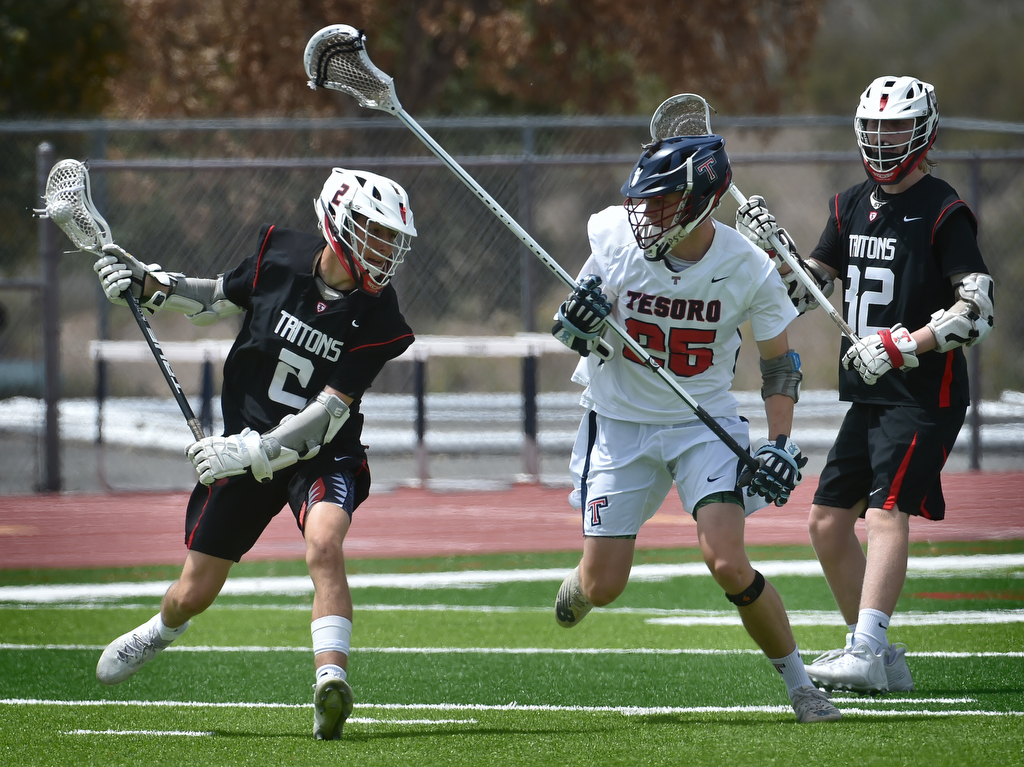 "We were just beating the zone really quick," Richardson said. "We were cutting really well."
Tesoro took the shutout into third quarter when Tanner Hall and Dante DeCollibus scored back to back goals for San Clemente to make the score 7-2 and give the Tritons some momentum.
But Woodward and Pollard scored to build the Titans' lead back up to seven.
"It was just methodical," Grubert said. "We settled it down, ran our play and scored. Settled it down, ran our play and scored."
Tesoro added four more goals in the fourth to put the contest away.