By Elysse James
More than 500 Capistrano Unified students performed at the Renee & Henry Segerstrom Concert Hall during the district's annual Secondary Honors Concert showcasing the musical abilities of CUSD's 6th to 12th grade students.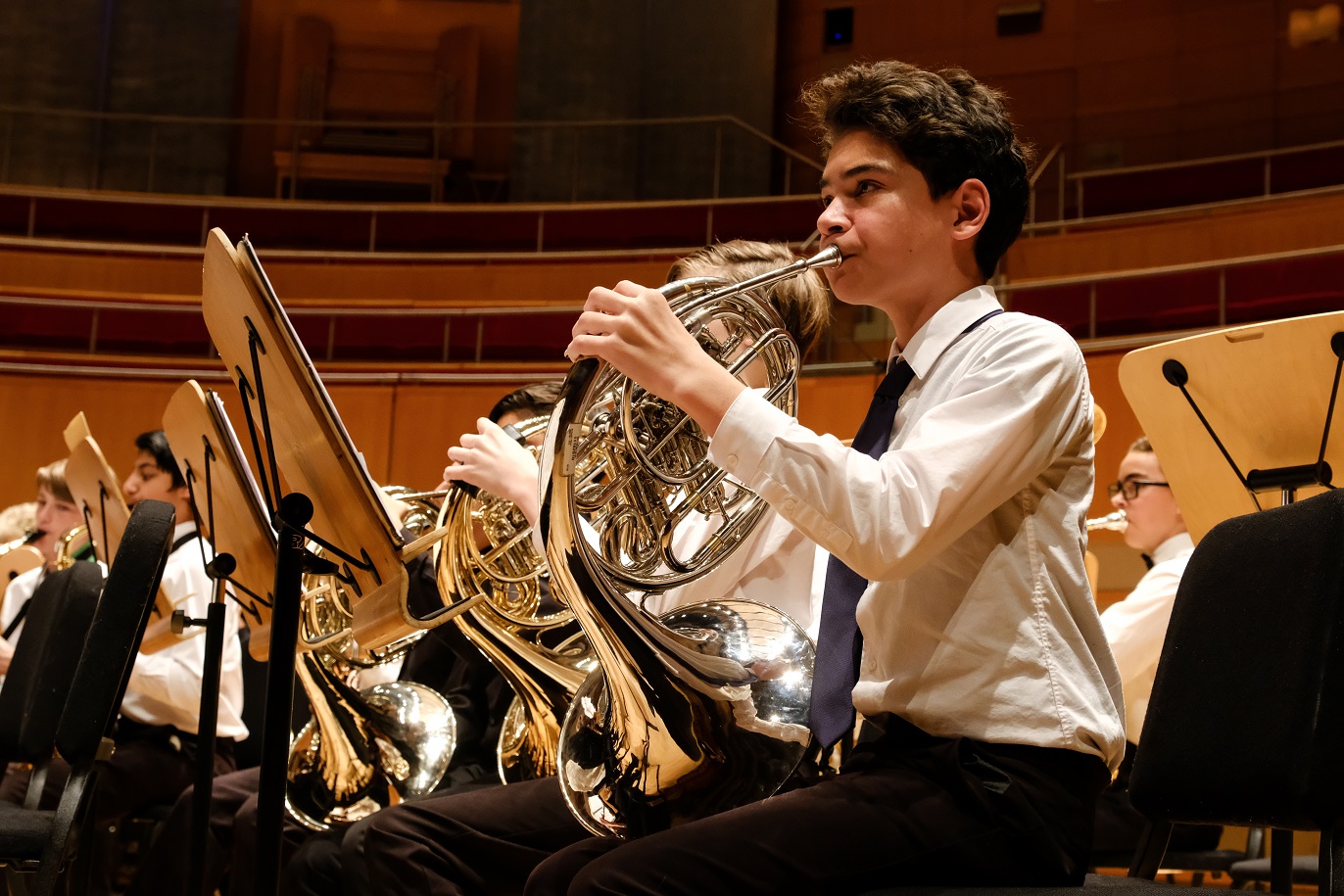 Friends, family members, and fans attended the packed concert hall on Feb. 13 in Costa Mesa, which featured guest conductors with a range of experience.
The program emcee was Dr. Cat Nolan, San Clemente High School Assistant Principal of Guidance. Nolan earned a minor in vocal music while earning her Bachelor of Arts degree in Communications from the University of California, San Diego.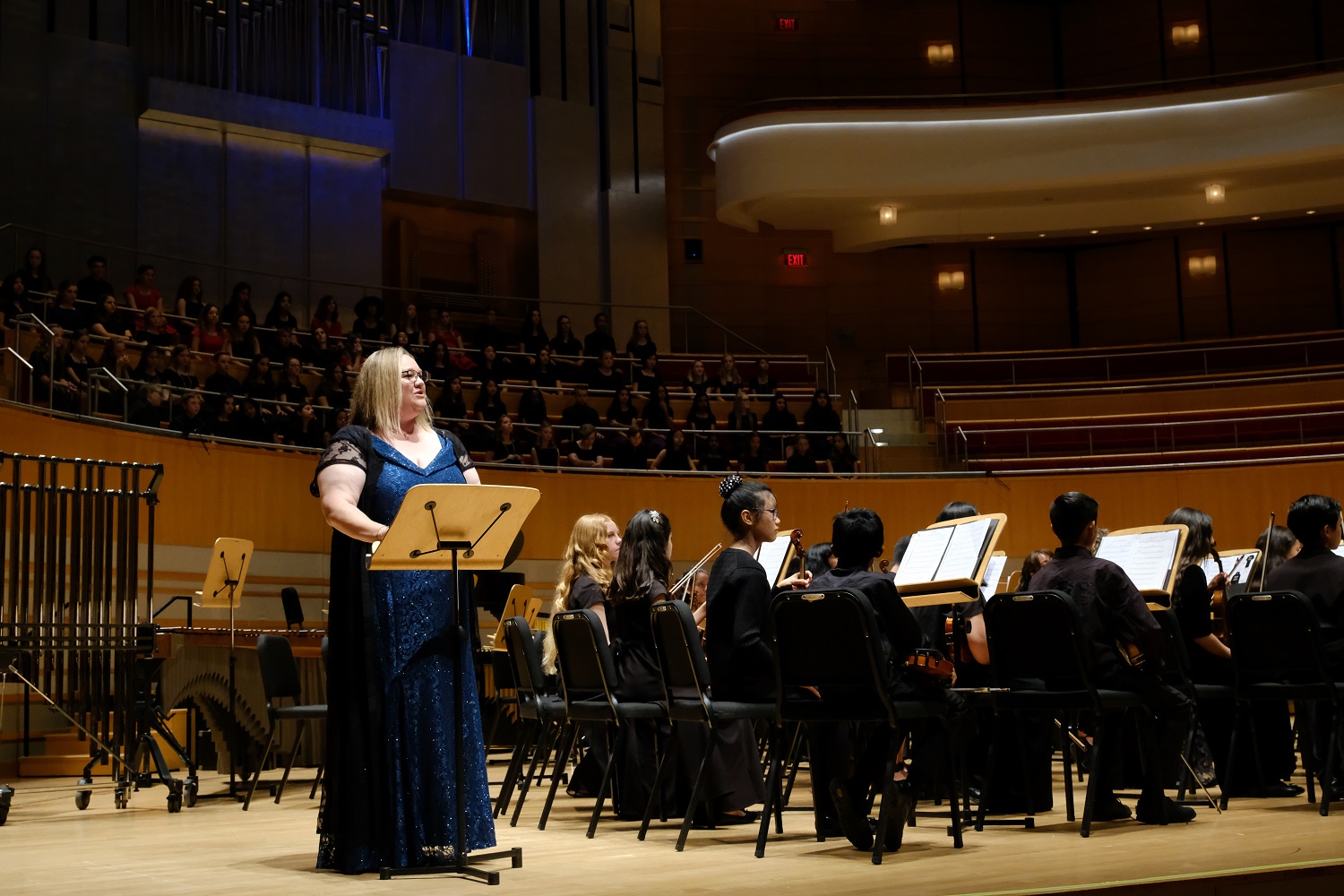 "It is an incredible opportunity for the best of the best," said Capistrano Unified Trustee Amy Hanacek. "Most of our students practice and perform in outdated portables or old multipurpose rooms. For this one special evening they get to shine together in a venue worthy of their commitment. They're amazing. To see our students in a venue like that is what they deserve."
Students in the honors instrumental ensembles had to pass a rigorous audition and attend several rehearsals outside of their regular classes. Honors choir students rehearsed during their regular choir time and added an additional all-day joint rehearsal with choirs from across the district.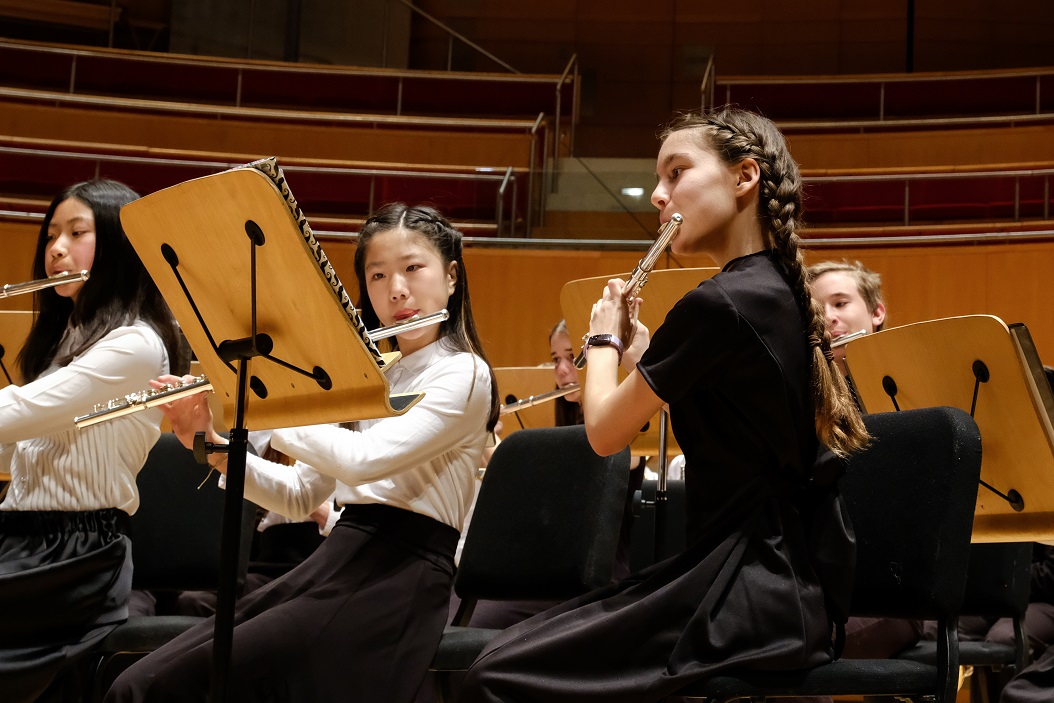 "It's a big commitment for them to come and have this great experience at Segerstrom, which is an incredible venue just in general," said Sue Hill, the event coordinator.
The grand finale, as is custom, was a combined choir comprising the middle school and high school honors choirs along with the high school orchestra and bagpipe player Kevin Weed performing Mack Wilberg's arrangement of "Amazing Grace."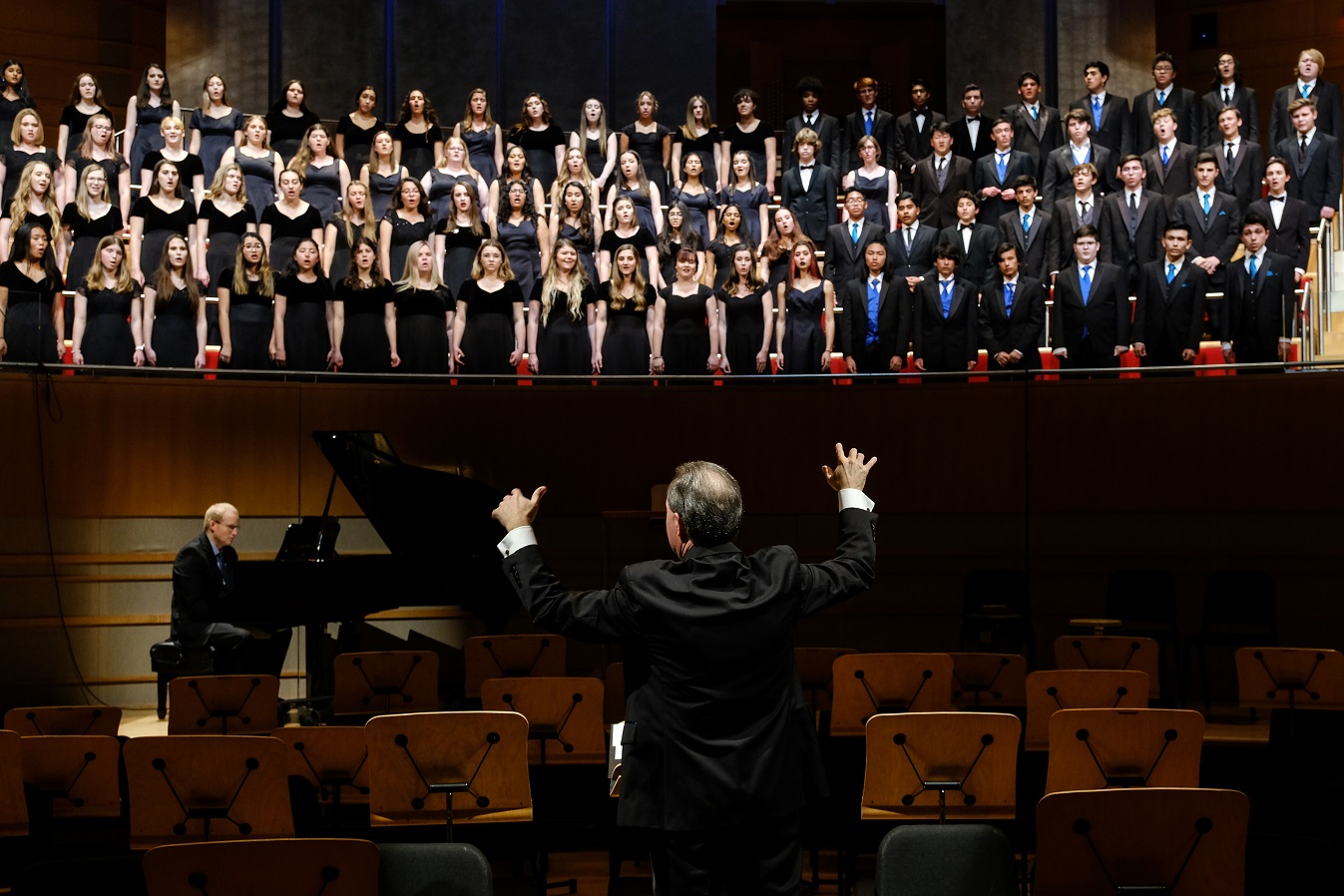 "Nothing beats 'Amazing Grace' in its poignancy," Hanacek said.
Hill agreed.
"It's pretty impressive to hear," Hill said. "Every group had a little something special they did. They all sounded amazing."
The talented guest conductors, Hill said, included a dean and a director of a college music department, music youth camp and orchestra instructor, professional cellist, concert contest adjudicator, composers, and performers locally and internationally.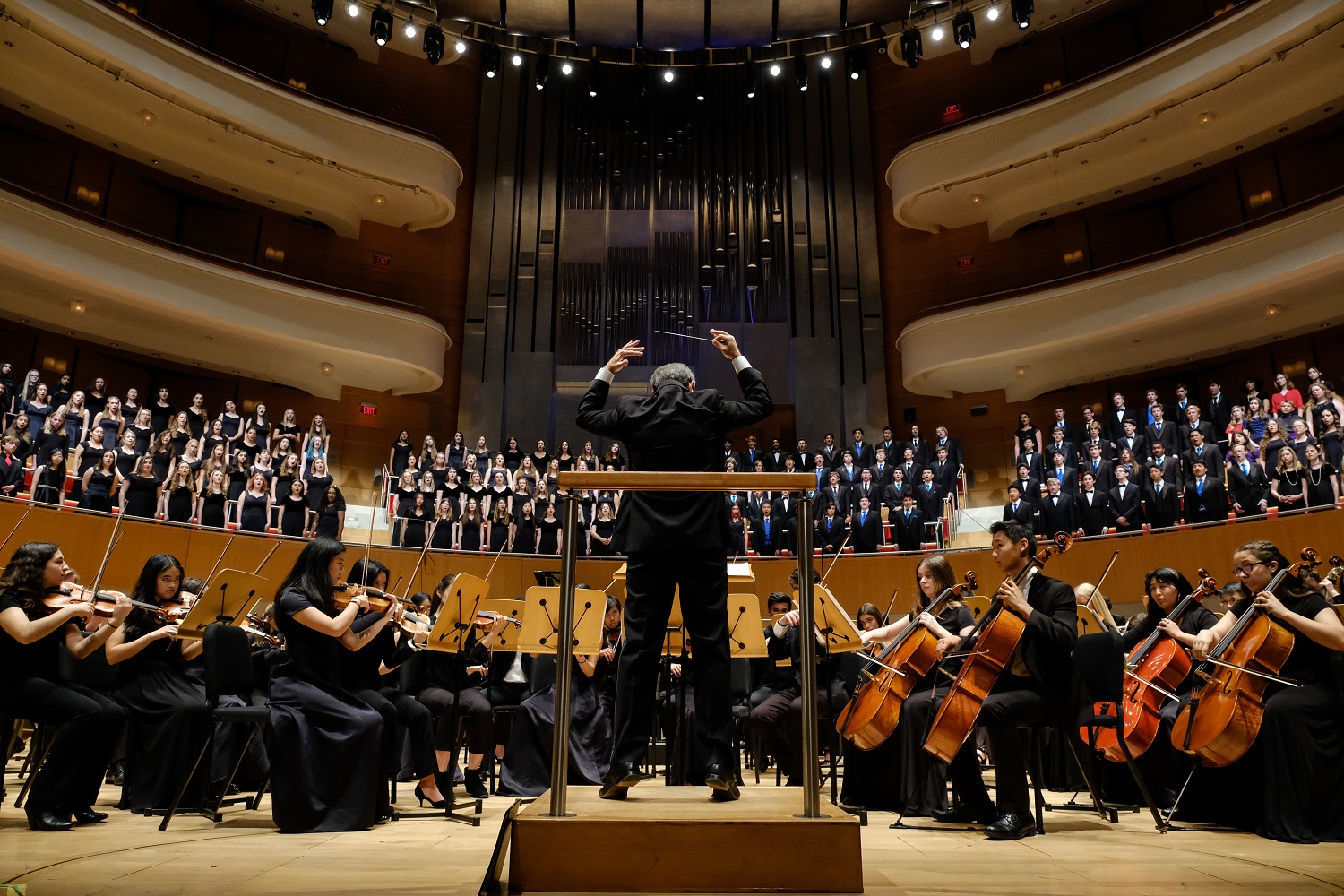 "The combination of talent and enthusiasm made for an exciting and entertaining evening, with instrumentals, choral performances and even some unique rhythmic movement by the vocalists," said Aliso Viejo Councilman Ross Chun, who was one of the hundreds of audience members. "One of highlights of the evening was the moving acknowledgement of the many dedicated teachers who bring this enriching creativity to our district's schools."
"The poise from our students and the sound they produced together shows that music binds us all together," Hanacek said. "Anytime we can have our own CUSD students shine at that level is fantastic. I look forward to it next year. It was a wonderful evening."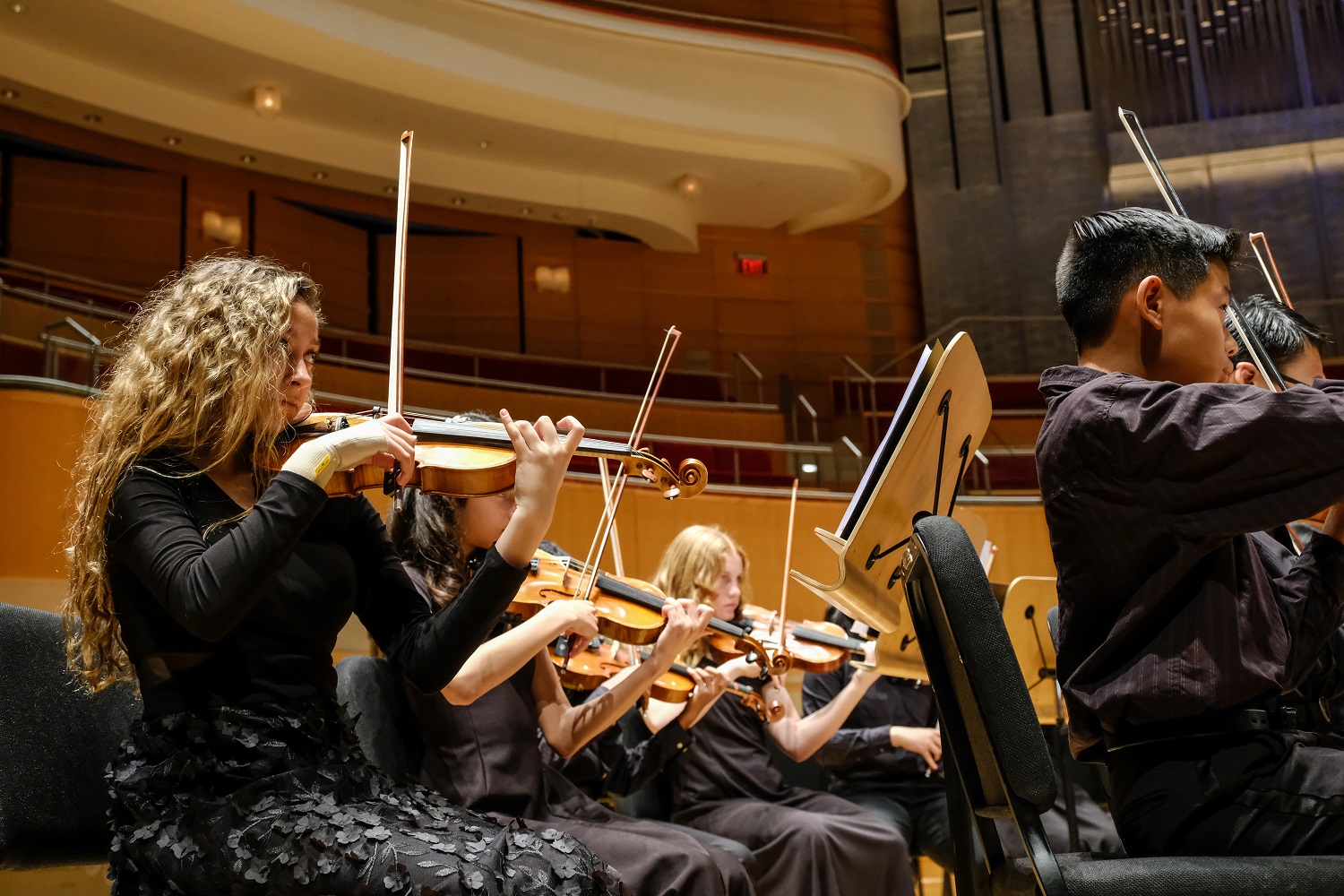 The program included:
Middle School Honor Orchestra conducted by Carol Cooper Ajibabi, performing "Postcards from Russia" by Carrie Lane Gruselle, "Jazz Pizzicato" by Leroy Anderson arr. Applebaum, "Seranade for Strings" by P.I. Tchaikovsky arr. Richard Meyer.
Middle School Honor Choir conducted by Scott Farthing and featuring pianist Elena Mariano-Benefield and percussionists Rachel Wright and Jason Harney, performing "Awake My Soul and Sing" by Victor C. Johnson, "Cerf-Volant" by Bruno Coulais, and "Amani" by Jim Papoulis and Jacques Sebisaho/ed. Nunez.
Middle School Honor Band conducted by Steve Graves, performing "American Flourish" by Robert W. Smith, "A Distant Light" by James Swearingen, and "Blue Ridge Reel" by Brian Balmages.
High School Honor Choir conducted by Brue Rogers and featuring pianist Keith Hancock, performing "Lebenslust" by Franz Shubert, "Bogoroditse Devo" by Sergei Rachmaninoff, and "Baba Yetu" by Chris Kiagiri and Christopher Tin.
High School Honor Orchestra conducted by Iman Khosrowpour, performing "Overture to Ruslan and Ludmilla" by Glinka, "Variations on a Shaker Theme" by Aaron Copeland, and "Bacchanale" from Samson and Delilah by Saint-Saens.