By Greg Mellen
Families of students at Kinoshita Elementary in San Juan Capistrano have a new tool to help them gain financial security.
Officials and leaders gathered recently at the school to celebrate the opening of a new financial center on campus, complete with a red ribbon cutting and school pledge delivered by kindergarteners and fifth-grade students in the AVID (Advancement Via Individual Determination) program.
Operated by Orange County United Way, the SparkPoint OC program provides free access to one-on-one financial coaching to support stability, training, and financial education for Orange County's low-income families.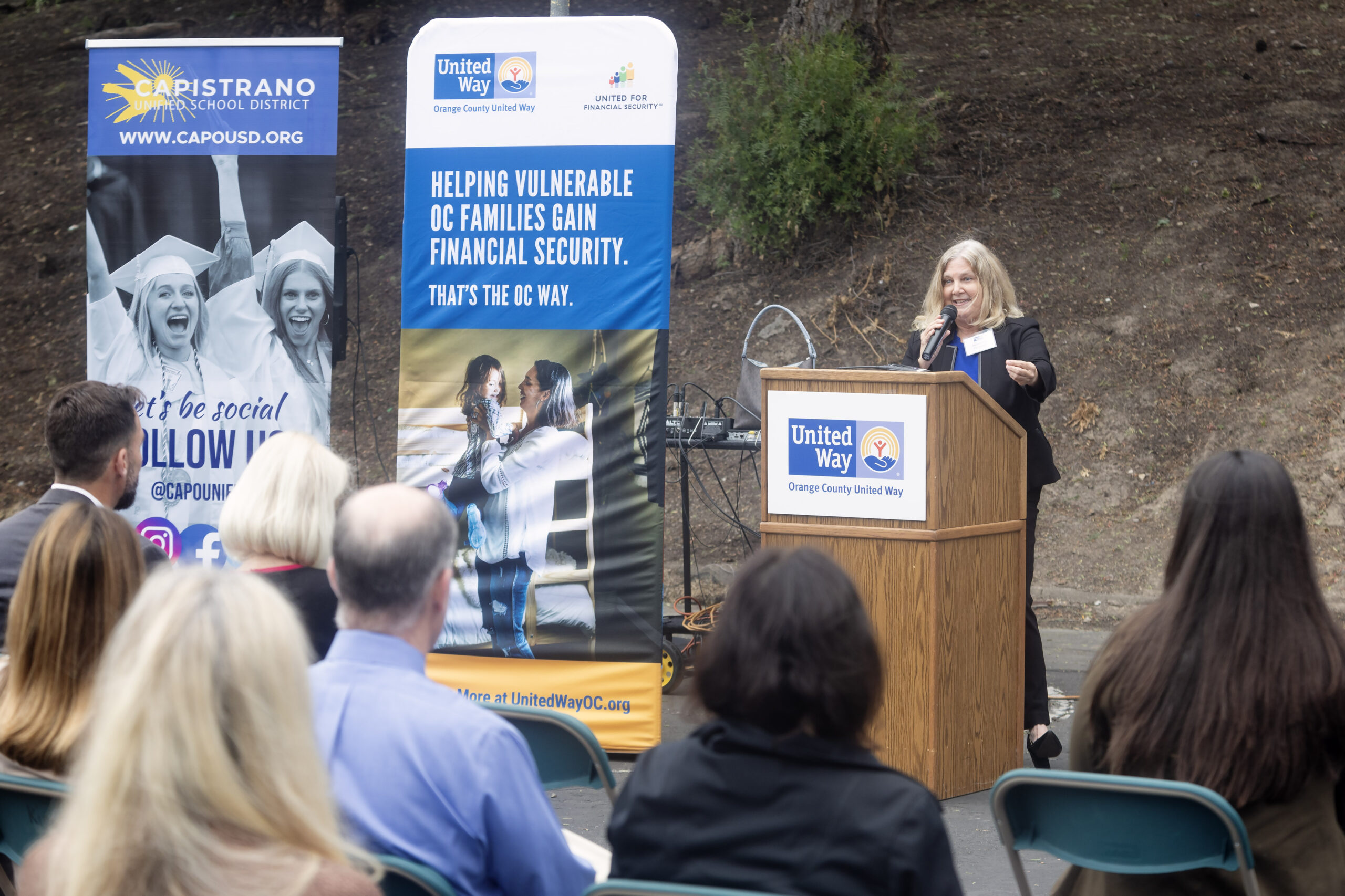 The new financial empowerment center at Kinoshita will offer services such as financial coaching, in which participants can build personalized, step-by-step financial plans. There will also be workshops on financial literacy, tax preparation, building assets, and strategies to increase income and manage credit, culminating in a graduation ceremony for those who complete the offerings.
"It's a real commitment," Kinoshita Principal Jackie Campbell said, of parental involvement.
She added that SparkPoint OC complements and builds on the strong academic success the school has shown this year.
"We know what the students are capable of," she said. "Part of that is building parent involvement and engagement."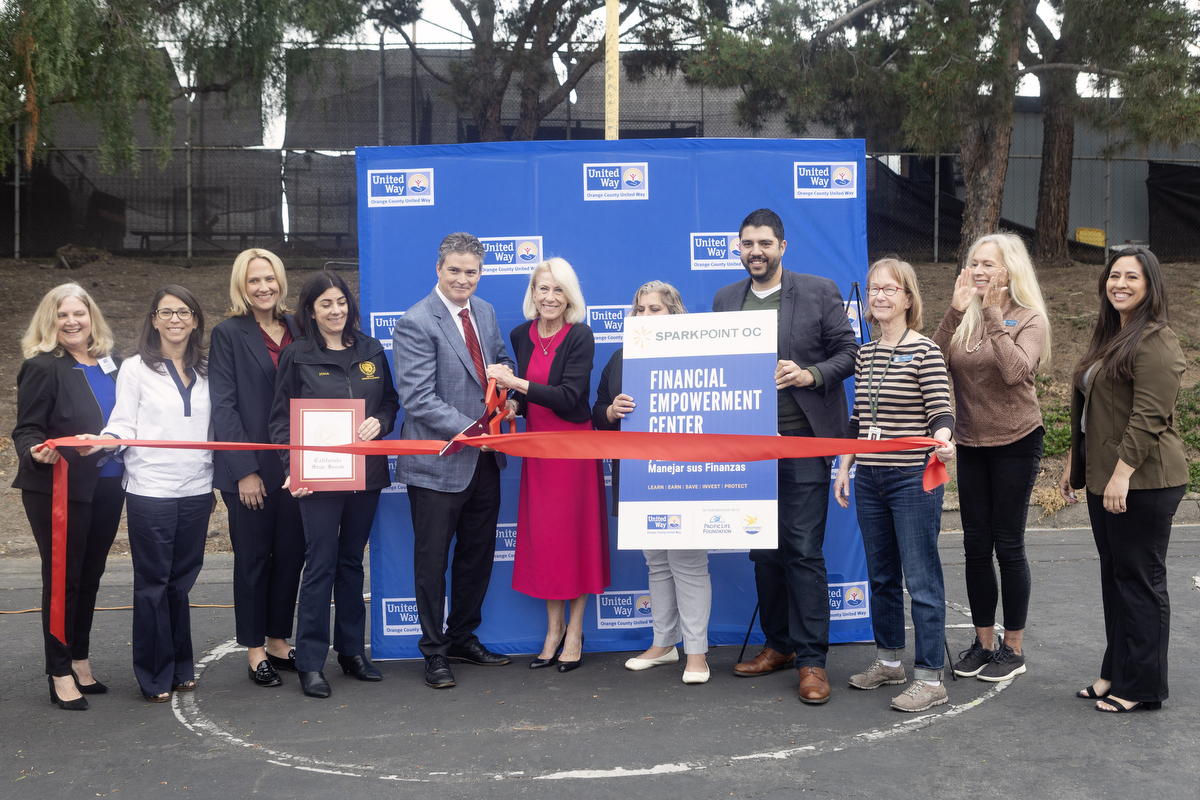 "Over the last several years, we have seen a great need within South Orange County to increase access to financial literacy services and resources," said Susan B. Parks, President and CEO of Orange County United Way. "Low-income families of students at Kinoshita Elementary now have an opportunity to benefit from these free services to meet their financial goals and set them on the path to financial stability and self-sufficiency."
The Kinoshita site is the seventh opened by Orange County United Way, including six at elementary schools. Kinoshita is the second such campus in the Capistrano Unified School District, joining R.H. Dana.
"SparkPoint OC will ignite our community to achieve our potential individually, as a family, school-wide and as a community," Campbell said. "We are so grateful for this opportunity to grow."
Campbell will have a chance to see the growth up close as the Center's office space will be adjacent and share a door with her own office. Already the Center has filled its enrollment limit with a waiting list. The Center is currently open on Mondays, Wednesdays and alternate Fridays. Organizers are also working on building up virtual options.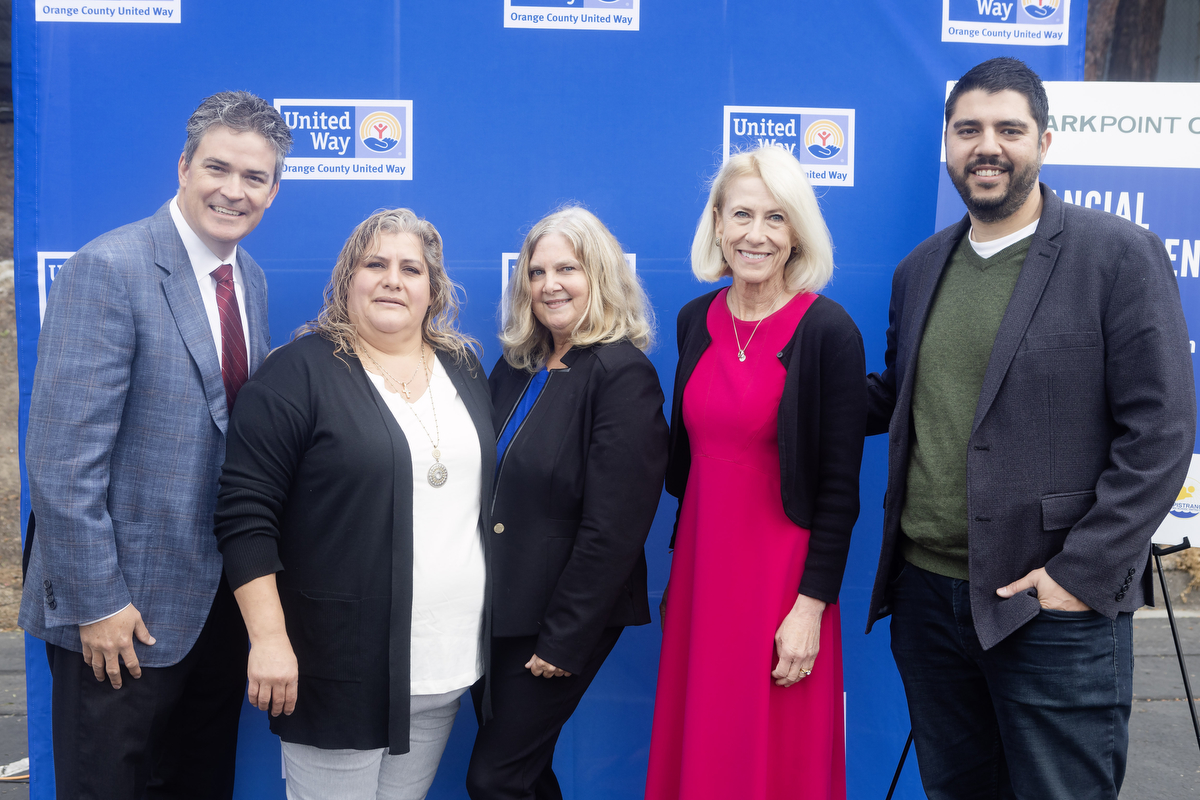 Hosting the Center at Kinoshita is an instrumental step for the Kinoshita community. Campbell said when she was approached by Orange County United Way, she leaped at the chance.
"Our community has the highest rate of free and reduced lunches in the district," Campbell said.
According to Campbell, last year 91 percent of students at Kinoshita, which is 98 percent Latino, qualified for meal assistance based on family income, compared to the state average of 60.7 percent. In addition, nearly 56 percent of the Kinoshita students fall under the McKinney-Vento Homeless Assistance Act, a federal law that supports the education of low-income and homeless children. The nonprofit Pacific Life Foundation has committed $750,000 over the next five years to support the center.
"Providing individuals and families with long-term solutions that give them the financial security they need for years to come is at the heart of Pacific Life," said Tennyson Oyler, President of the Pacific Life Foundation.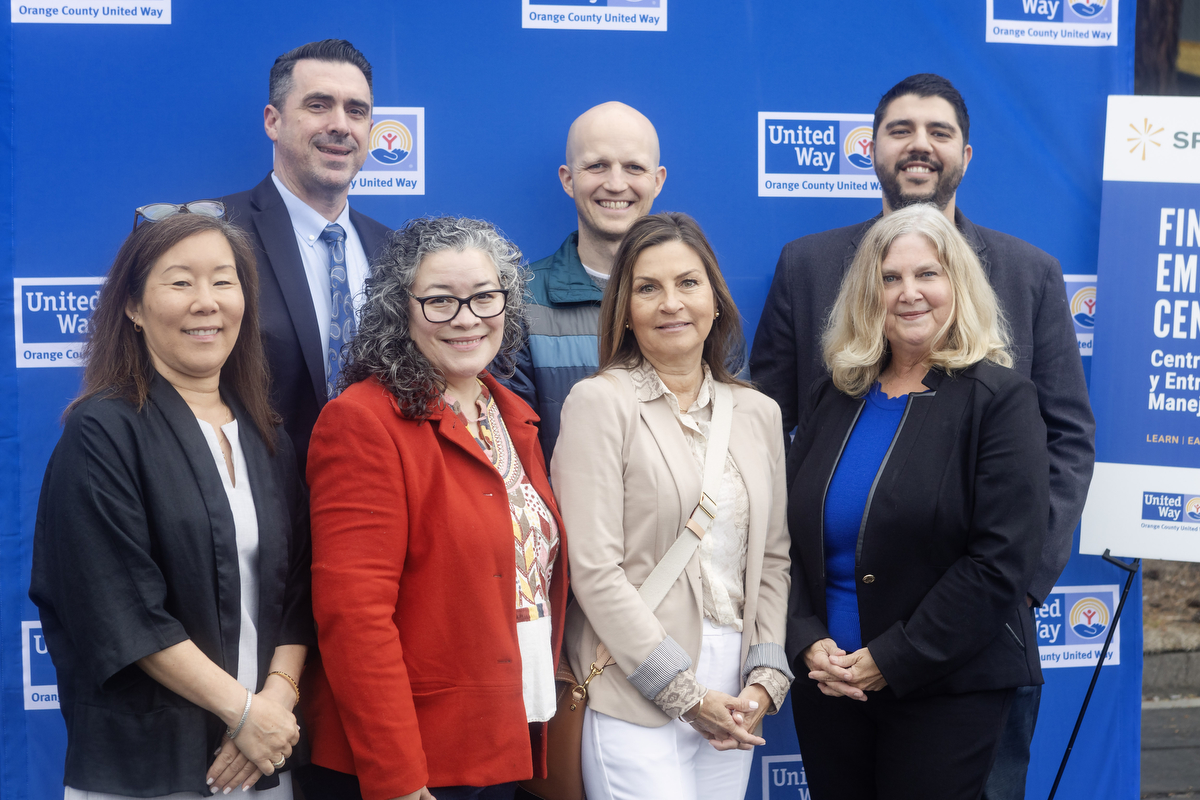 Campbell, who has been the principal at Kinoshita for two years, says while academic performance of the students is job one, it is vitally important for students to have the involvement and support of their family.
Orange County United Way opened a SparkPoint OC center at R.H. Dana Elementary School in Dana Point in 2022.
In 2018, parents at Paul Revere Elementary in Anaheim graduated from financial classes hosted by SparkPoint OC. At that time, 65 participants reported saving a collective $25,796 and reduced their debt by $47,550.
Orange County United Way is gearing up to celebrate its 100th anniversary next year and working to ensure that local students succeed, struggling OC families gain financial security, and those who are homeless find a place to call home.
"Now that we have SparkPoint OC, parents will see the benefit. They are seeing huge growth," Campbell said. "It's all connected."