By Lou Ponsi
The COVID-19 pandemic has disrupted virtually every aspect of everyday life, with schools in particular being impacted.
For teaching and learning to continue, major modifications have had to be made.
Not only have the teachers, students and families at Marco Forster Middle School in San Juan Capistrano taken on the challenge, they have come out stronger as a result, Marco Forster first-year Principal Catherine Thompson said.
Lessons were taught virtually at first.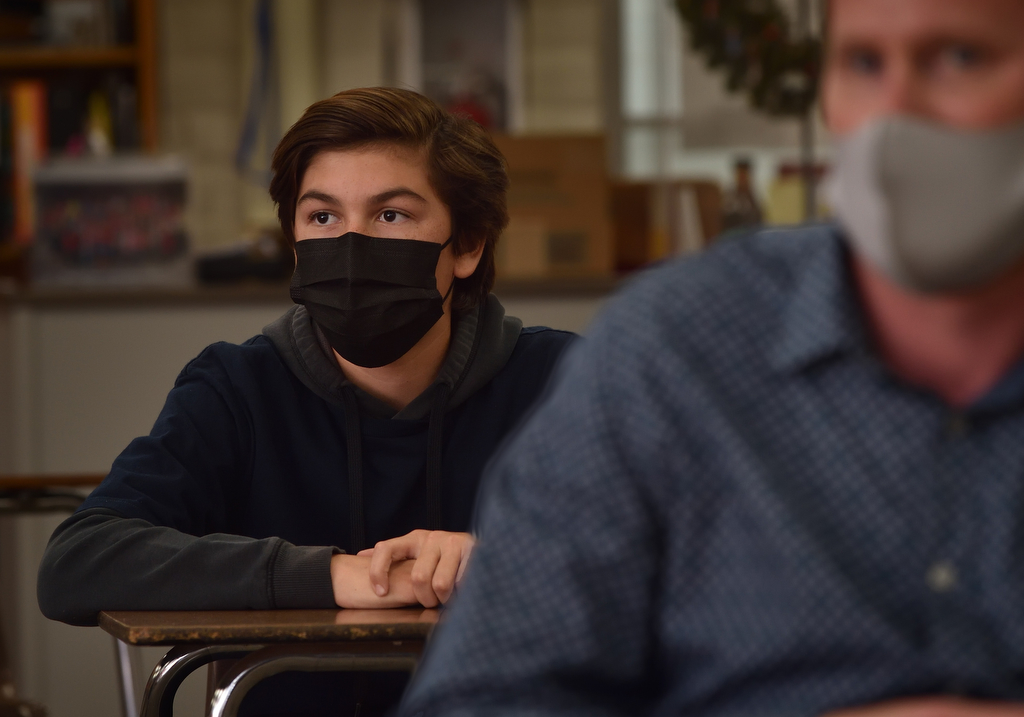 Then a hybrid system was implemented, allowing students and teachers to return to the classroom.
Many activities have been put on hold and mask wearing and social distancing have become the norm.
"Certainly, with not making light of this and the negative impacts this has had across the world, in terms of health, mental health and the impact on schools, I think there are a lot of silver linings that can come from it," Thompson said. "I wouldn't say that we aren't necessarily surprised at the positive response we've see from kids because we have come to  expect that  from our students. But even in light of all of that, with the demand of this, this is beyond the challenges that I think we expect from anybody."
Because of the pandemic, the school's relationship with the community has strengthened, assistant principal Leticia Gonzalez said.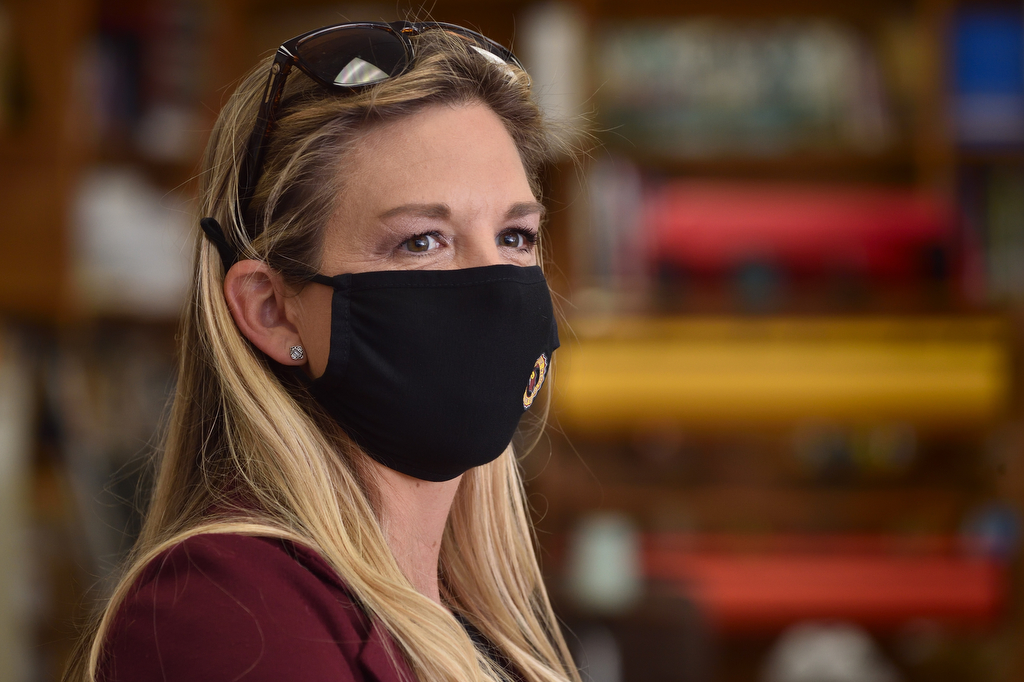 School administrators and staff held community meetings in several neighborhoods in order to make sure families had the resources they needed — whether it be the technology to enable home learning or a gift card to help pay for food.
"In the past, we would do this once a year," Gonzalez said. "But this time it's been constant cycle of making sure our students are taken care of and that their needs are being met and then we when we hear anything, we jump on it."
As soon as campuses in the Capistrano Unified School District were shut down in March, the Marco Forster staff shifted into planning mode, the principal said.
Right away, there were robust and stellar lessons that came on a dime with limited training,  Thompson said.
School campuses stayed completely shuttered, with no in-person learning taking place from mid-March to mid-August.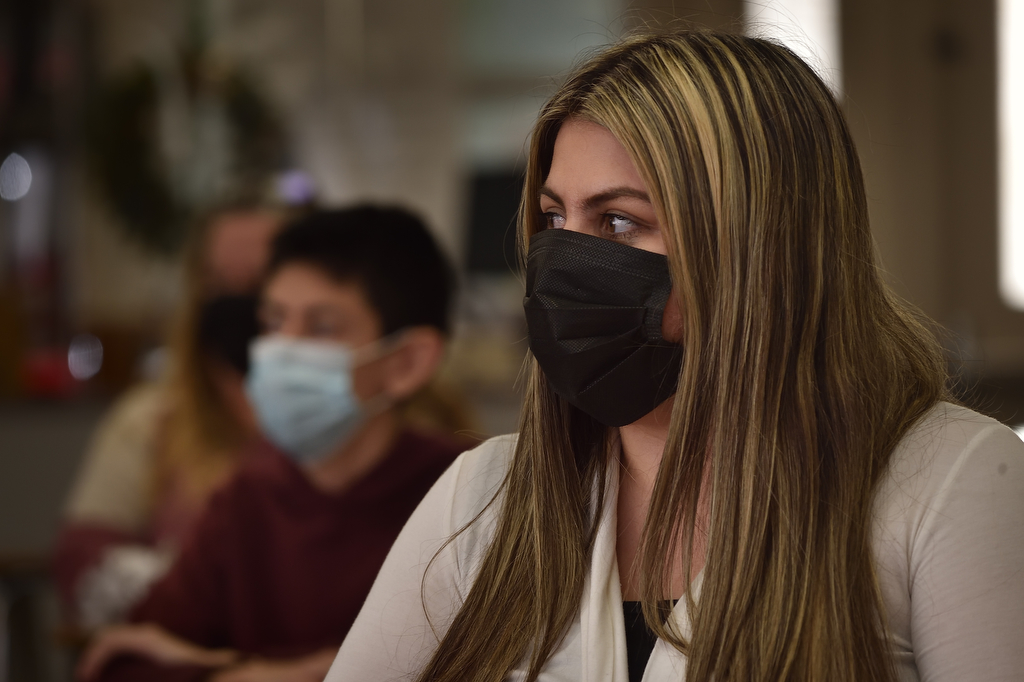 Instead, lessons were taught virtually, which presented a whole new set of challenges.
New technology had to be implemented and learned. Teachers were given technology packages that included microphones, cameras, tablets and monitors.
"Whatever we could do to fit the teachers' needs to best teach the students," said Andrew Freeman, a former science teacher who took on the role of assistant principal before the 2020-21 school year. "We really worked on making that happen."
The teachers have learned new technological skills, Freeman said.
"Coming out of the pandemic, it's' going to be transformational," he said.  "Once we get out of this (pandemic), It's going to change the game."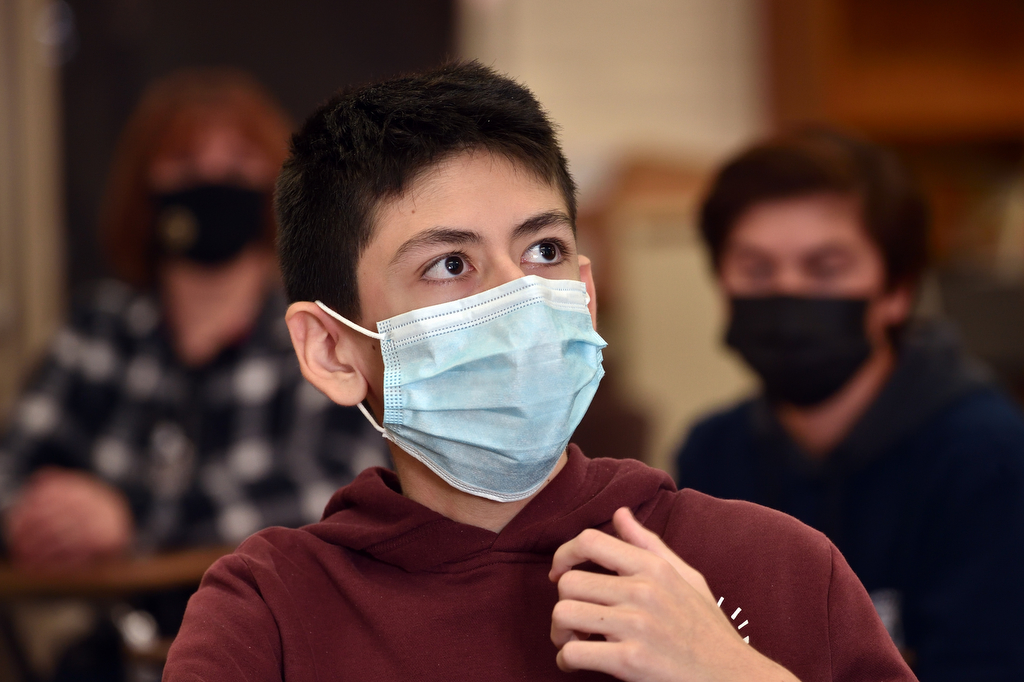 Students had to adjust to learning virtually as well, not so much in terms of technology, but just finding the motivation to learn from home.
"At the beginning it was kind of weird," eighth grader Aidan Alaniz said. "After the teachers got training and everything, it got a lot simpler. Once it went hybrid, it definitely got a lot easier."
But there are some lessons that can't be taught in a classroom or through a computer monitor, eighth grader Jack Bray said.
This type of learning can only take place through human interaction, Bray said.
"I think in middle school, you are not able to just learn, but you are also to learn life skills and social skills," he said.
Of course, there has been a learning curve and periods of frustration and even some tears, Thompson said, but constant assessing and reassessing protocols and keeping the focus on the students eventually made the various transitions somewhat seamless.
"We are able to re-evaluate and work together and use our collective skills to adapt and continuously improve," the principal said. "What is most important consistently is the students. The students are the driving force behind the decisions that we make."