Taking action to make the world a better place is a very important component that ties Hankey TK-8 Academy's two International Baccalaureate programs together, and sixth grader Anistin Doi, who has attended Hankey since kindergarten, sets the annual standard for exemplary action taking!
Every year Anistin dedicates her time and energy to organizing and executing a fundraiser for a charity of her choice. The scope of her fundraiser themes and the agencies that benefit from her vision are inspiring!  Past years have seen her growing pumpkins and plumerias to sell for animal shelters and painting rocks to raise funds for victims of the Santiago fire. These fundraisers are usually a family affair, and this year, Anistin and her grandma Pat created an array of arts and crafts projects that they sold in front of the house.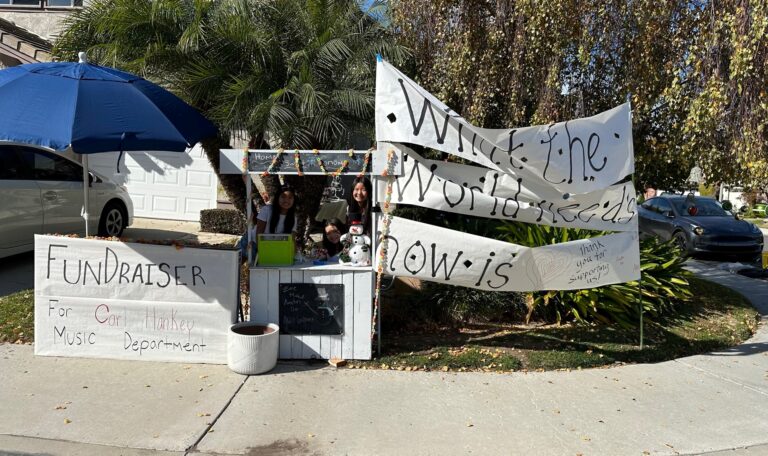 As she set out to plan this year's fundraiser, Anistin was inspired by the joy she has found playing the trumpet in Ms. Pedroza's Intermediate Band class. She decided to do her 2022 fundraiser for her music class along, with her friends, fellow sixth graders Alice Furuyama and Zoe Malue. The three of them passed out flyers throughout the community informing neighbors about the Christmas fundraiser sale. Thanks to the generosity of neighbors, friends and family, Aniston, Alice, and Zoe donated a total of $732 to the music program at Carl Hankey for new instruments, repairs and field trips.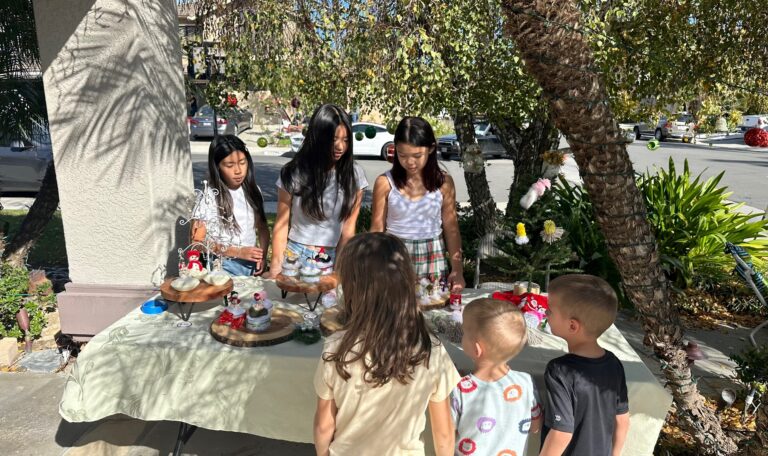 Hankey TK-8 Academy celebrates our amazing students who continuously demonstrate the IB learner attributes, and challenge themselves to transform our world!