By Lou Ponsi
Most weekday afternoons and evenings, dozens of local boys and girls play small-sided soccer on a concrete San Juan Capistrano parking lot.
Called "Street Soccer" or "Street Football," the informal matches feature high-tempo music blaring in French or German and good-natured trash-talk as the young players showcase their creativity and attempt new moves to beat their opponents.
The "street" style of the world's most popular sport has helped many international superstars, such as Brazil's Neymar or France's Zinedene Zidane, develop their flair.  It is also featured on popular video games. The local version is free, underwritten through San Clemente High School alum Justice Duerksen's (2013) non-profit, Player Higher FC.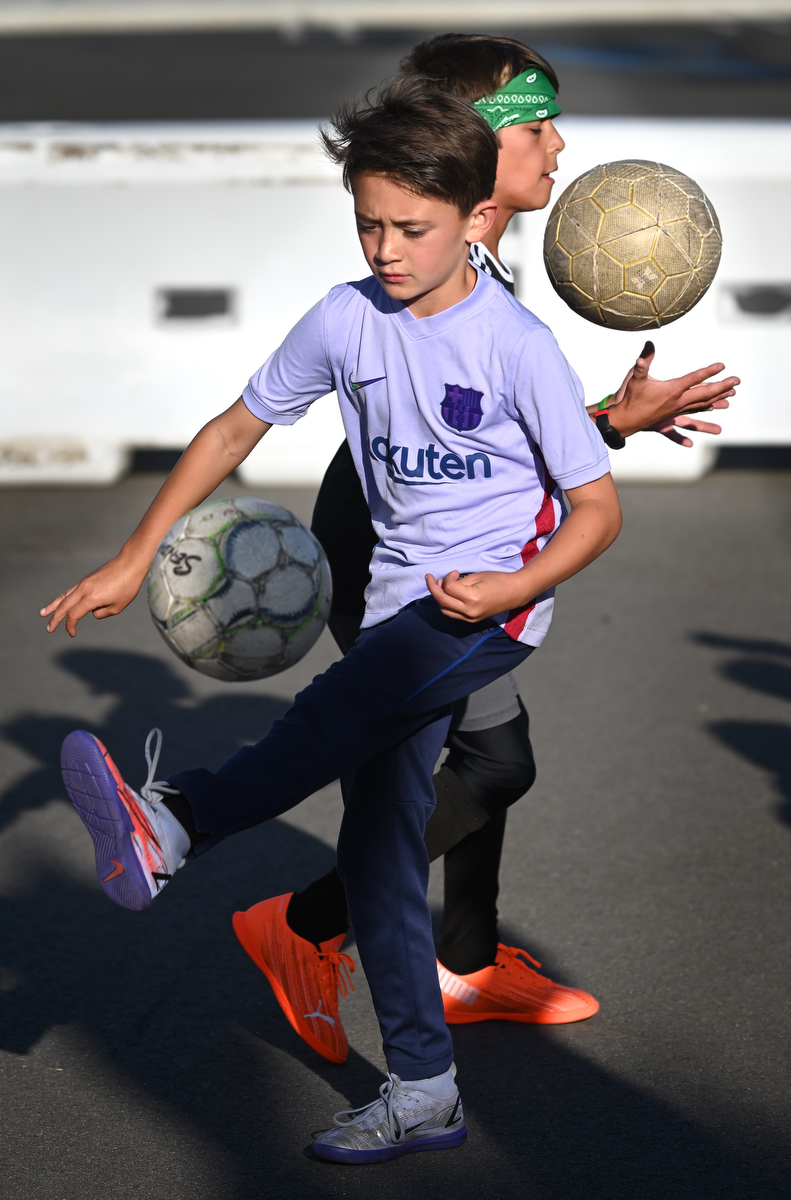 Before founding the non-profit, Duerksen in 2011 helped SCHS win a CIF SS Division 1 title. He also played Division 1 soccer in college and professionally in Germany. That's where he saw the benefits of street soccer first-hand.
"What I wanted to do is just give back to the community in what I believe is the best soccer training," said Duerksen, whose mother coached collegiate soccer.
One of the best ways to strengthen skills is through small-sided soccer, Duerksen said. Street soccer allows players to sharpen their skills by getting more touches and being constantly involved in the action without coaches or parents directing them.
While playing for UC San Diego in 2015, Duerksen started the soccer-focused non-profit Play Higher FC.
"I want to give them the opportunity to get the best training and do what they love to do," he said.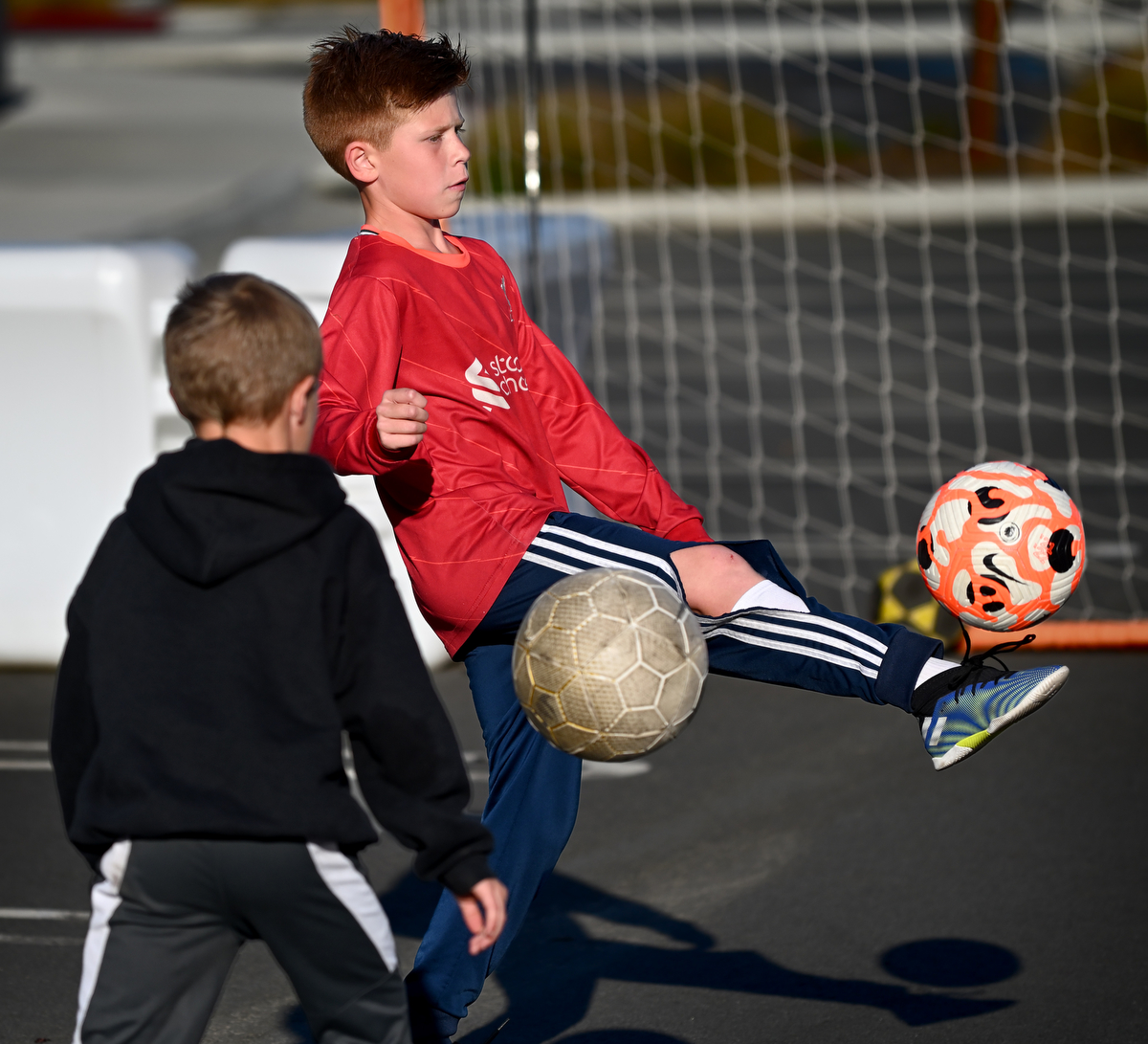 Play Higher FC started with about 30 kids, Duerksen said, and today there are close to 300, with groups ranging from ages 6 and up.
At first, he set up courts in church parking lots and the children would show up and just started playing, Duerksen said.
Duerksen now has a formal set up in the parking lot at Saddleback Church Rancho Capistrano, with games played virtually every day. On Fridays, six games take place on grass fields on the same property that can be seen from the 405 Freeway, with post-match chicken sandwiches donated by Chick-Fil-A.
At first Duerksen, oversaw the program in between seasons in Germany. An injury kept Duerksen from returning to Germany, so he used the time off to focus on Play Higher FC.
"We started playing at Play Higher every day and it just kept growing and growing and growing, and I said, 'This is what I was supposed to be doing,'" Duerksen said.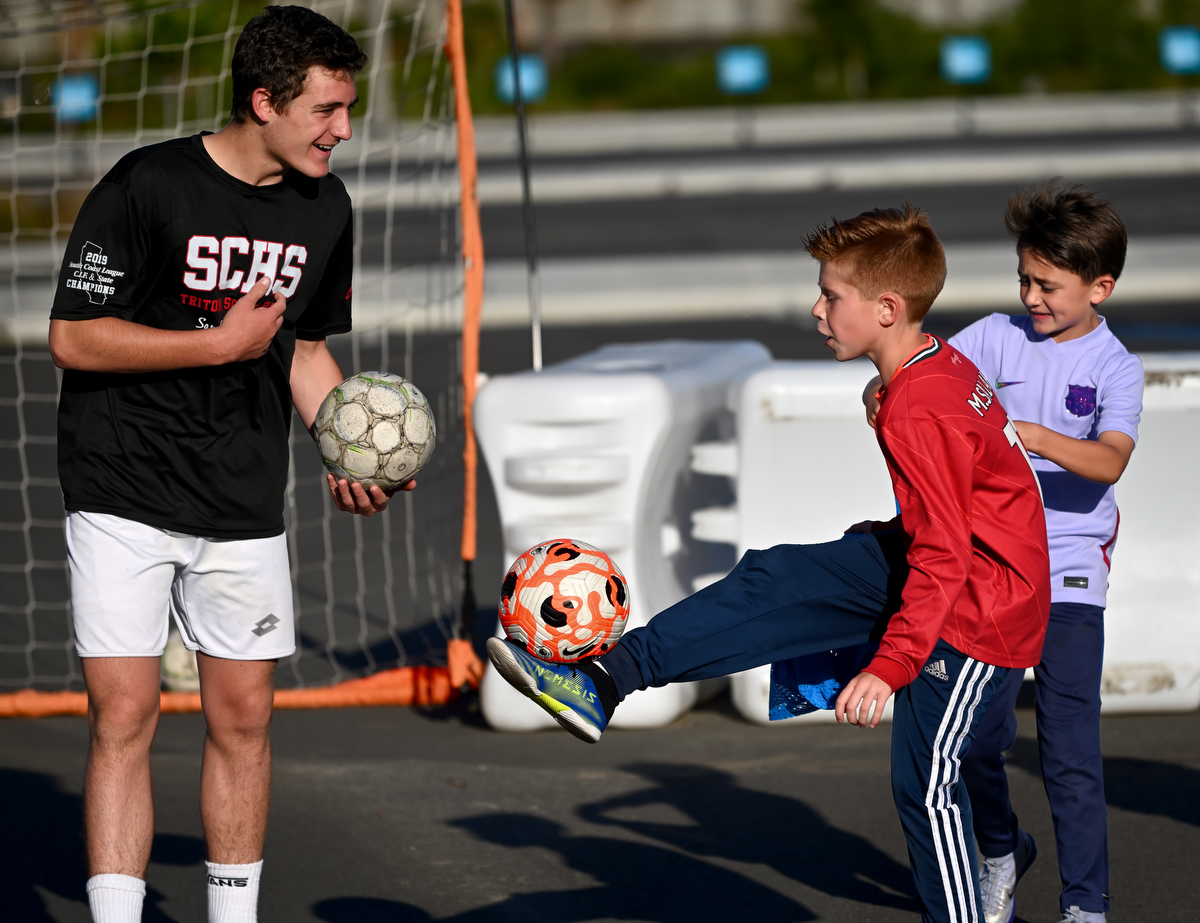 Players who compete for high-caliber club teams and high school say small-sided soccer makes them better players overall.
"You're pretty much getting the ball on every play," said San Clemente High School sophomore Andrew Drabkin, who joined Play Higher FC during the pandemic and now plays up to three times a week.
Play Higher FC helps athletes who have gone on to secure NCAA scholarships and professional contracts. Matthew Hoppe of Yorba Linda , who plays professionally in Spain, and Tristan Weber, a San Clemente High graduate who plays domestically, are both Play Higher FC alums and advocates.
Keeping the games fun and free is what draws kids to the program and keeps them coming back.
"You can just come out here and kind of have fun and not worry about your coaches and who is watching you and just have fun playing soccer," Drabkin said.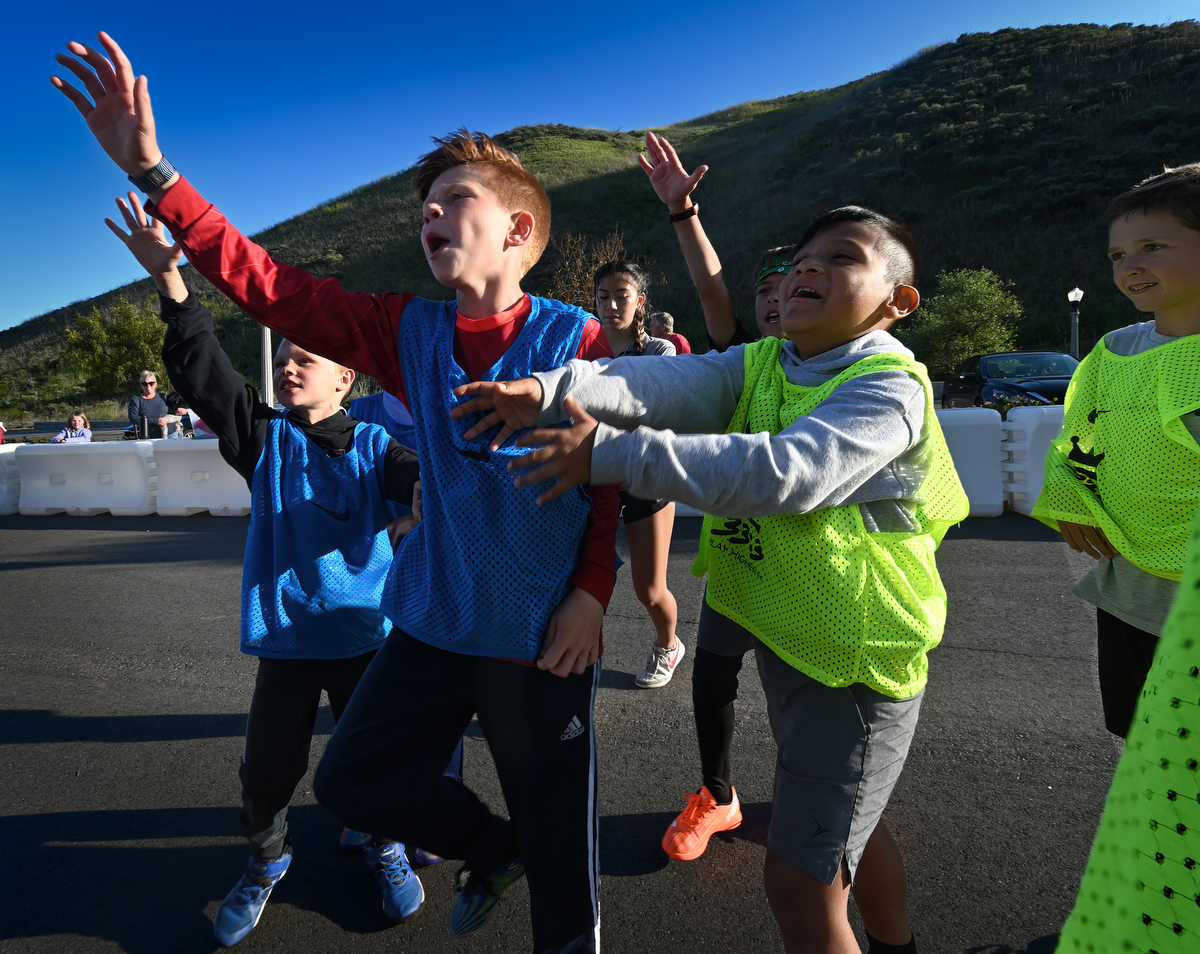 Camila Hernandez, a freshman soccer player at Laguna Hills High School and a Play Higher FC regular, said Play Higher FC has helped increase her confidence.
"I think this game of street soccer can really increase your game and make it faster for sure," Hernandez said. "And doing all the stuff here and learning from your mistakes here and applying it to the game."
On the Play Higher FC website, the numbers 33:3 appear in large gold letters just above the name 'Play Higher FC.' The numbers represent the Bible verse, Psalm 33:3, which says "Sing to him a new song. Play skillfully and shout for joy."
"This is how I want my players to play," Duerksen said.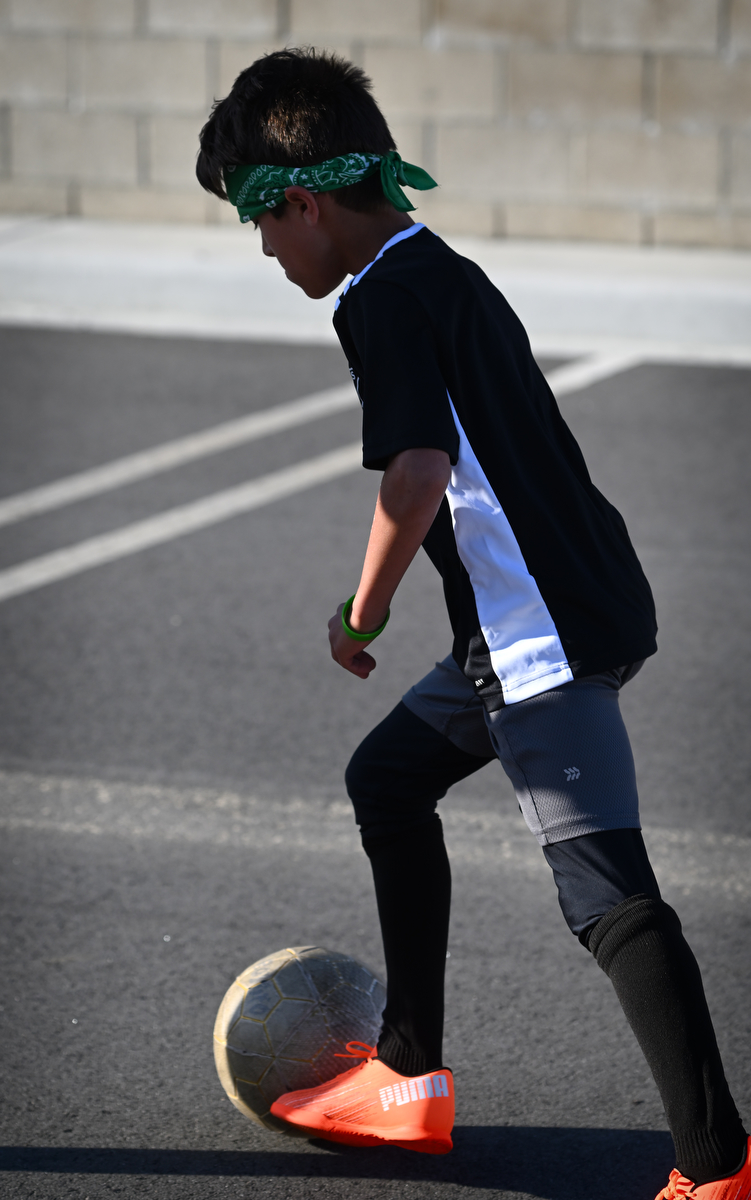 Off the field, Play Higher FC members can participate in a program designed in part by noted sports psychologist and performance improvement expert Jim Madrid.
The program is designed to help kids overcome anxiety and stress and perform at their highest level, Duerksen said.
"We want to train the whole person, mental, spiritual and physical," he said. "I think that is something we really do different. A lot of programs just focus on one or the other and we want to develop the whole person."
For more information, visit playhigher.com.