By Lou Ponsi
Dana Hills swimming coach Carrie Pierce remembers the first time she saw Dolphins standout Ryan Abdollahi swim.
Abdollahi was 12 at the time and was participating in the Orange County Junior Lifeguard program where Pierce teaches during the summer.
"He kicked butt," she said.
"I could already tell he was a great swimmer, even at 12 years old," said Pierce, who coached Abdollahi during his time at Dana Hills High School. "It's pretty cool to see that transformation from him as a 12-year-old to now, being 18 and going on to college."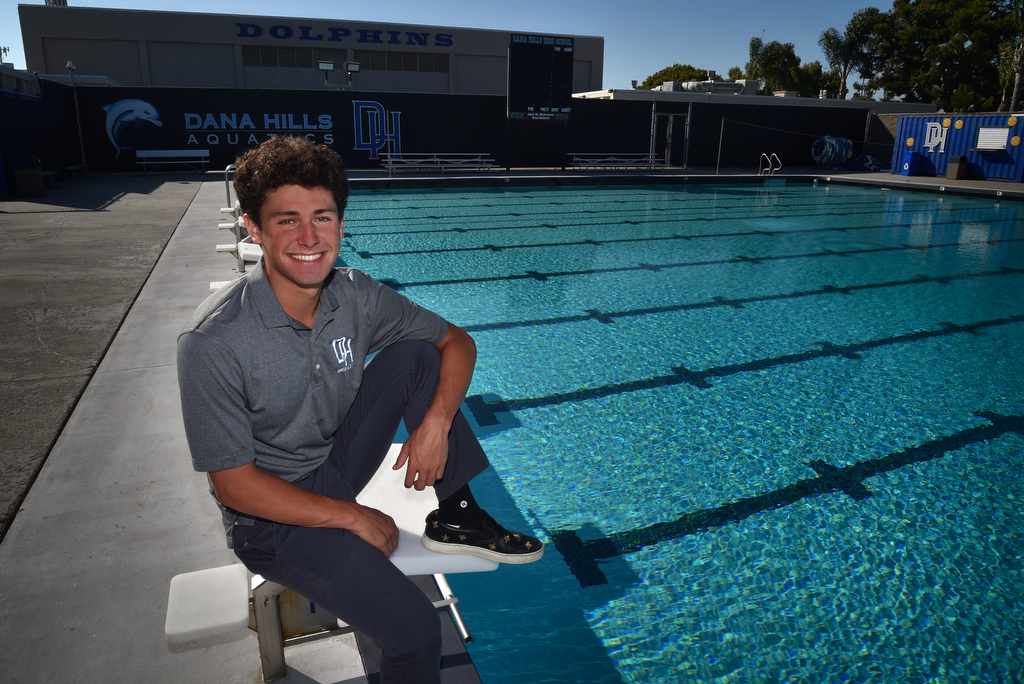 Fast forward to 2017, Abdollahi's freshman year at Dana Hills.
He scored five points at the CIF Southern Section finals to help the Dolphins take home their first-ever Division 1 championship.
As a sophomore, Abdollahi won the consolation final in the 200 individual medley (IM) in the Division 1 finals and went on to finish third in the event as a junior.
Swimming this past season for the prestigious Irvine Novaquatics club team, Abdollahi logged three personal-best times in three events at the Speedo Winter Junior Championships-West.
In an early-season meet against Portola, he logged a speedy 1 minute, 51.42 seconds in the 200 IM and 57.91 in the 100 breaststroke, winning both events.
"I like to win," said Abdollahi, when asked what motivates him in the pool. "The first time I ever raced, I remember because I was like 4 and still learning. I did a 25-yard backstroke and was so afraid to be in the pool by myself. My instructor got in with me. I won that and I think from then on, I really like to compete and win. That's kind of what I liked about it. I like to score points for the team as best I can."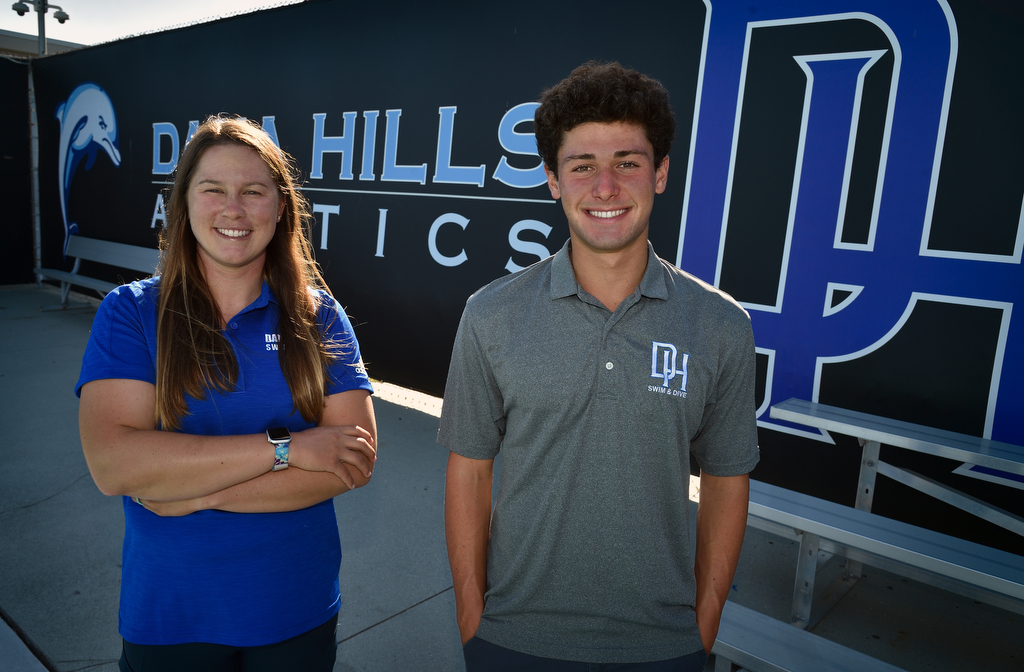 Abdollahi was primed to win a CIF title as a senior before the COVID-19 pandemic forced an abrupt end to the season.
Was he disappointed? Sure.
He had set big goals for himself in his final year at Dana Hills.
"You just have to accept it when it happened," he said. "It wasn't anything that you could do about it. I was sad, but I wasn't going to beat myself up over something that is out of my control."
Abdollahi's success in the pool carries over to the classroom, where he graduated with a 4.6 GPA.
"School (always) kind of came naturally to me," he said. "Swimming also, but I have to work harder at swimming."
Time management is critical.
"I get home from practice at like 6 (p.m.) and then do my homework until 9, go to bed at 10 and then wake up at 4:30 a.m. to go to morning practice."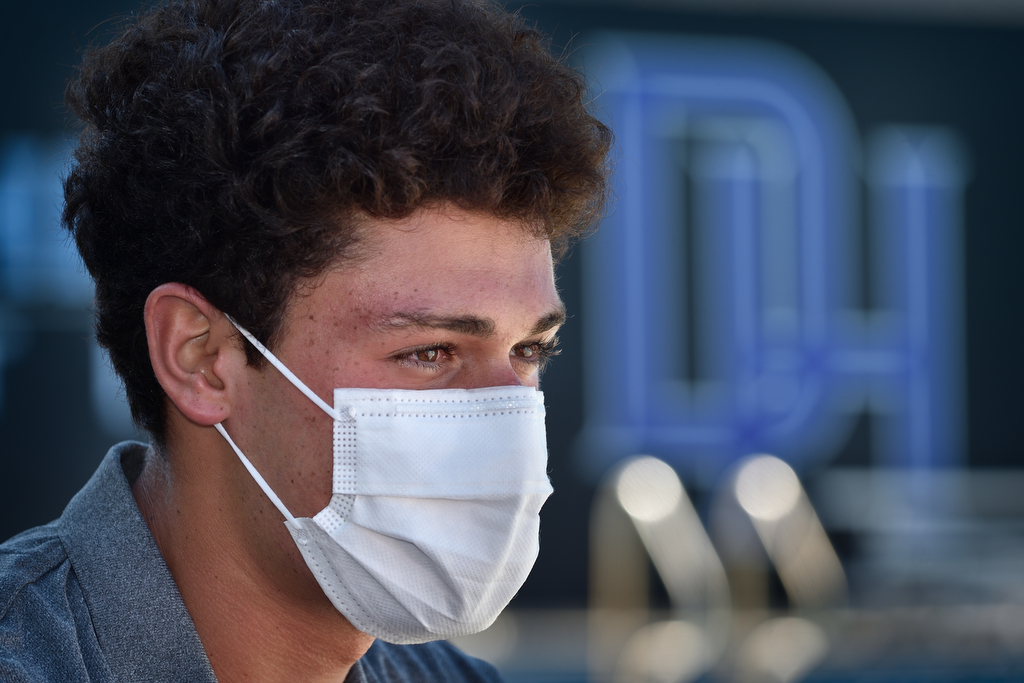 Abdollahi will have plenty of chances to excel, both in the pool and the classroom, when he takes his swim game and his 4.6 GPA to USC in the fall.
"I think they have a really good balance between school and swim and the student-athletes are treated really well and that is something I was looking for," he said of his college choice. "I love the campus. When I went to visit, it just kind of felt like family when I was there. All the guys were super welcoming. I liked the coaches. The classrooms were great. The dorms were really nice."
For his accomplishments, the Orange County Register named Abdollahi "Spring's Outstanding Senior" for boys swimming.
Register sportswriter Dan Albano wrote that Abdollahi leaves a "valuable legacy at Dana Hills."
His coach wholeheartedly agrees.
"It was really cool to see him grow as a leader and as a teammate as well," Pierce said. "We're definitely going to miss Ryan. I was bummed not to see him compete in his last CIF. It stinks. There is no other way to put it, but I think Ryan should be proud of everything he's accomplished. He's a big part of Dana Hills. We're going to miss him a lot."