By Lou Ponsi
Dana Hills High junior Sophie Andersen wanted to come up with a way to connect her fellow students with volunteer opportunities while providing local organizations with a platform to recruit student volunteers.
So Andersen organized a volunteer fair and came up with the title, "ENGAGE."
Held during lunch break in the campus parking lot on Nov. 9, students could go from table to table and meet with representatives from organizations in need of volunteers.
"I thought it was a short, great title that captures the main message of what we are trying to do: engage the student body and the community," Andersen said of the title. "We just wanted to bring awareness to some of the groups outside of campus. A lot of those groups outside of campus need volunteers."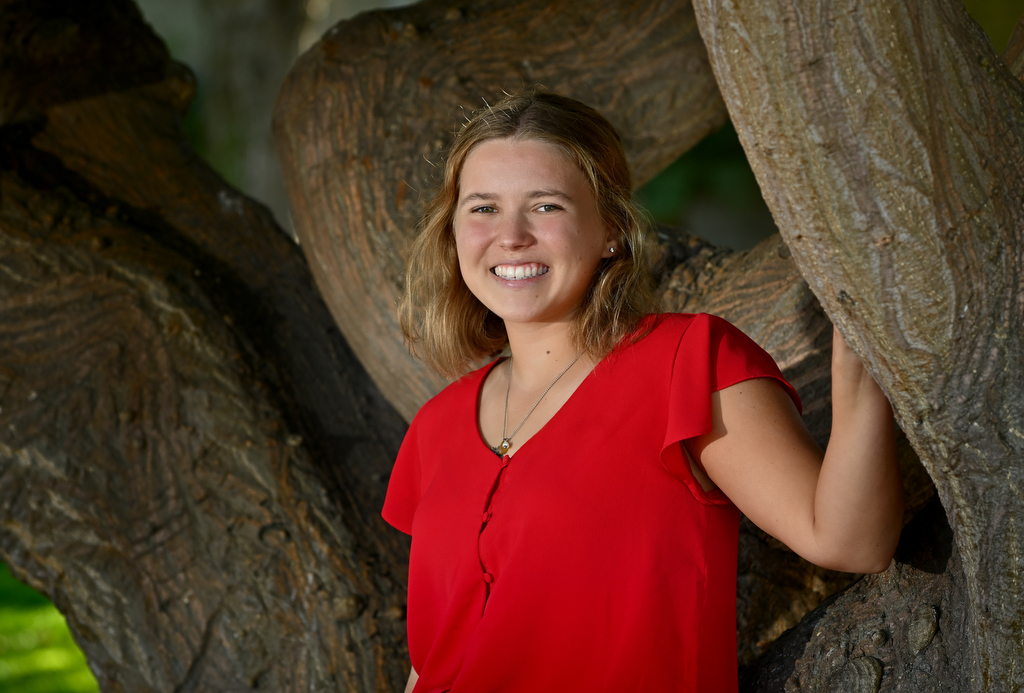 Nonprofits that attended included the American Red Cross, the Surfrider Foundation, Math Mania Robotics, the Dana Point Chamber of Commerce, and Laura's House (a domestic violence support center), ZeroTrash Dana Point, Stand Up To Trash, and Goods and Goats.
Andersen created the initiative in May 2020 in the midst of the COVID-19 pandemic. During that time, classes were held virtually and many extracurricular activities were suspended.
"Throughout (the pandemic), I saw so many kids lose interest," Andersen said. "Not that it was their fault. It's so easy to become disengaged."
Andersen knew that organizations had lost volunteers during the pandemic and that freshmen normally learn about volunteer opportunities in their first year of high school — but all that had been put on hold. Volunteer hours count toward awards that students can receive at graduation if they are members of the California Scholarship Federation or National Honors Society.
Organizing a fair was her initial intention, but then Andersen and other students involved in ENGAGE expanded on the concept by building a website, DanahillsENGAGE.com, which highlights the accomplishments of students serving the community and provides resources for students wanting to volunteer.
Andersen is in the process of growing ENGAGE to organize a bigger volunteer fair to be held in the spring, and eventually to expand the event districtwide.
"I'm hoping that ENGAGE doesn't just stay at Dana (Hills High)," Andersen said. "I hope it becomes a (Capistrano Unified School District) thing, like they have the college fair. I'm really looking for those kinds of opportunities."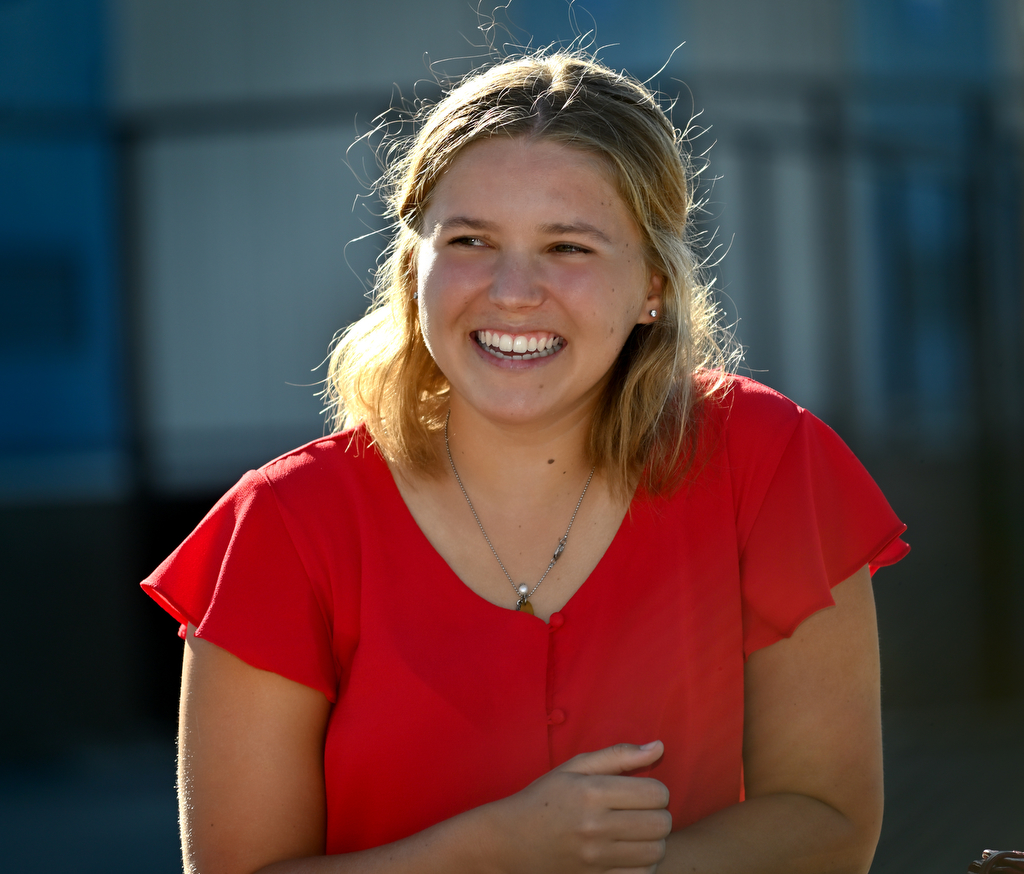 She also hopes to stay connected with ENGAGE after graduating from high school.
"I look forward to working closely with Sophie and the ENGAGE initiatives with bringing awareness to students about their involvement in the community and how to be civic-minded," said Assistant Principal Luci Coppola, who worked with Andersen on organizing the volunteer fair. "We have a wonderful community that we work very closely with and we are hopeful to expand our student outreach to more organizations in the spring with the volunteer fair."
Andersen's involvement at Dana Hills and in the community go well beyond ENGAGE. The junior takes honors classes and maintains a 4.5 GPA. She plays on the Dolphins water polo team, which is currently in season, and sings in the school choir. Andersen is also a member the Dana Hills Interact Club, a Rotary sponsored club school which involves students in service projects in the community.
She is also one of the school's Dolphin Ambassadors, who help guide new students and incoming freshmen during their first few weeks at Dana Hills.
As a sophomore, Andersen started a pen pal group to connect Dana Hills students with students from other countries.
Finding the time for so many activities isn't as difficult as one might think, Andersen said, because she is doing what she loves.
"Sophie's maturity and high level of responsibility are traits that are consistently observed in her," Coppola said. "She is highly respected amongst her peers and the Dana Hills staff as she approaches every interaction with a warm smile and thoughtful conversation."