With a 4-0 winning streak for the first time in school history, the Dana Hills High School football season is off to a great start!
On Friday, September 13, the Dolphins hosted the 8th Annual Honor the Valor Celebration while playing Laguna Beach High School during a special home game. The celebration honors over 50 local veterans for their service.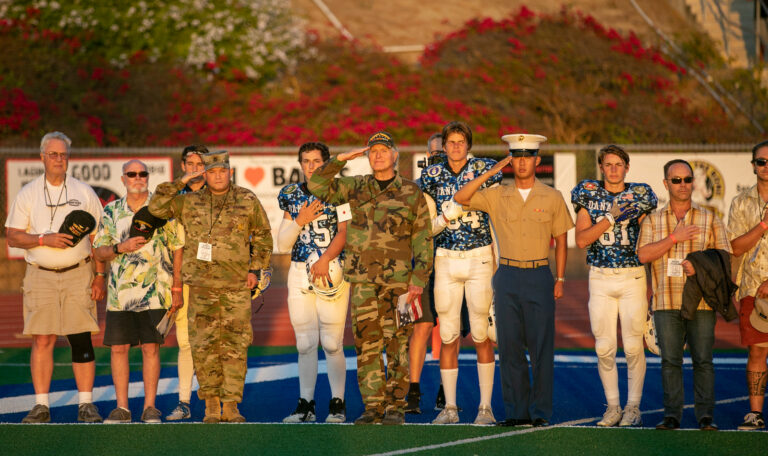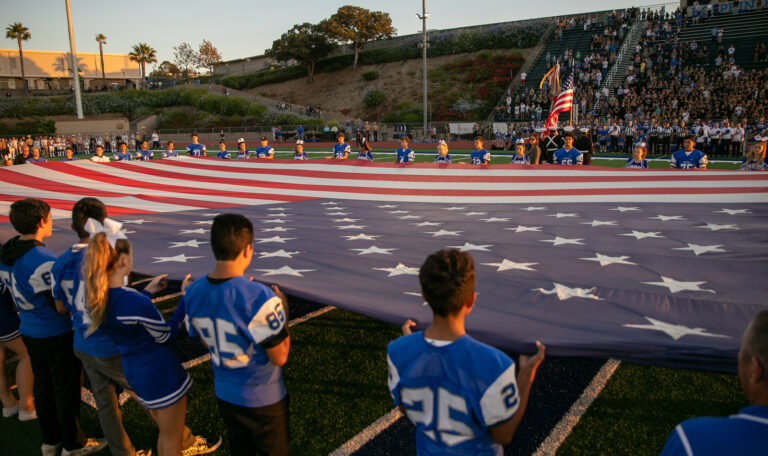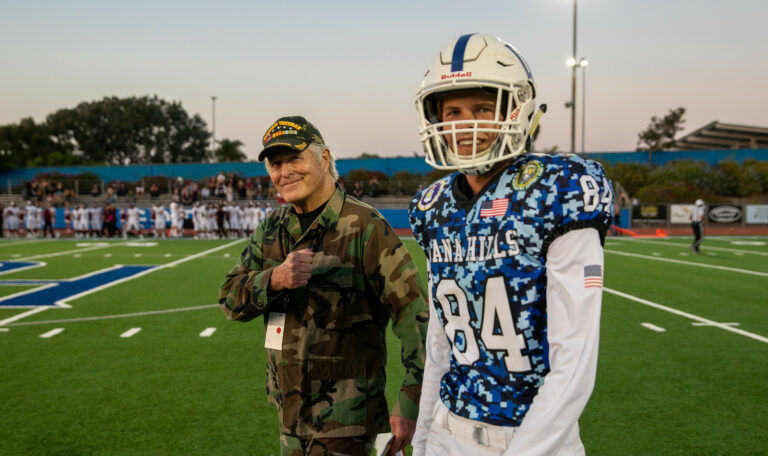 The community, staff, and students have been hungry for this success and are excited about Dana Hills Football. "The spirit this year is electric," said Coach Phillip Skinner. "To hear our stadium roar during our games is amazing!"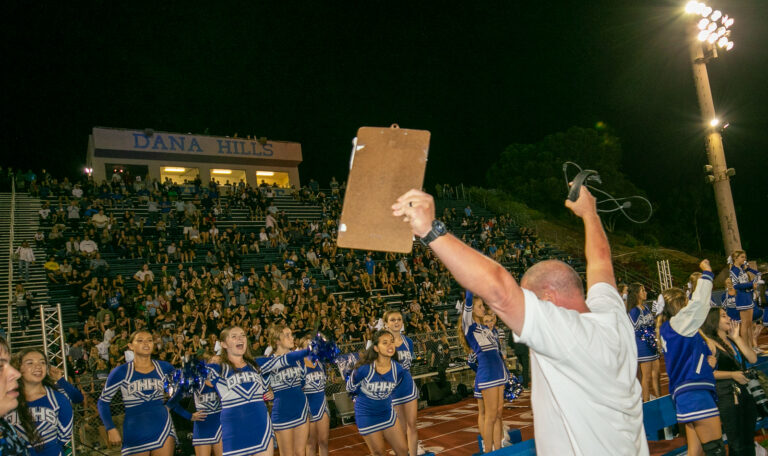 This year's team has some exciting players who make big plays often. In particular, Senior Defensive End Liam Boersma is leading the Nation in Sacks with 14 and 1/2, and is second in the country in tackles with 57 (42 solo). Boersma is also leading the state in tackles-for-losses at 32.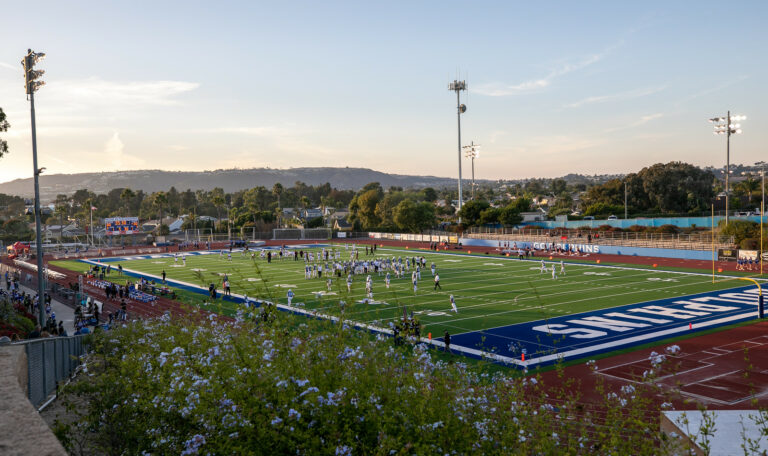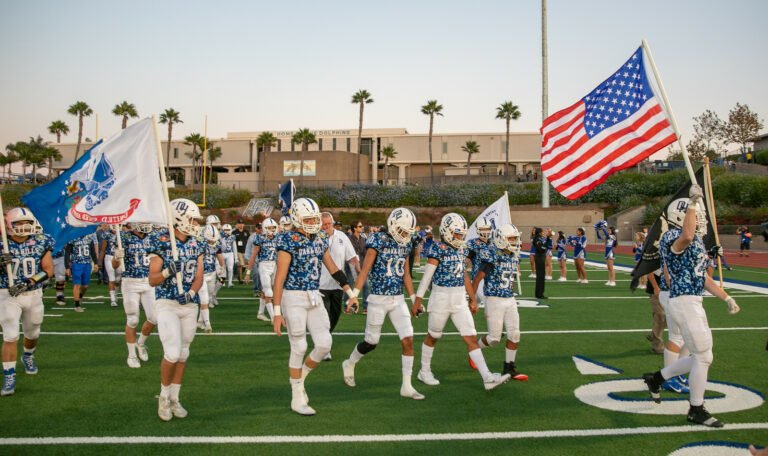 Even with all the excitement, the team remains focused on the task at hand each week; to go 1-0 for the week.
This Friday, September 20, the Dolphins travel to Irvine to take on the Irvine High School Vaqueros. Game time begins at 7 p.m.