By Lou Ponsi
The Dana Hills and Capistrano Valley girls soccer teams played to a 1-1 tie in a key match played Thursday at Capistrano Valley High School.
Kate Armbrust scored the Cougars' goal and Regan Zaharek scored for the Dolphins
With the tie, the Cougars (9-2-1, 5-0-1) stay unbeaten and remain in first place in the Seaview League with matches remaining against El Toro, Mission Viejo and Dana Hills.
The Cougars can clinch first place in the league with one more victory.
"We're in great shape," Cougars coach Jason Sorrell said. "If we beat El Toro in the next game, we'll win league."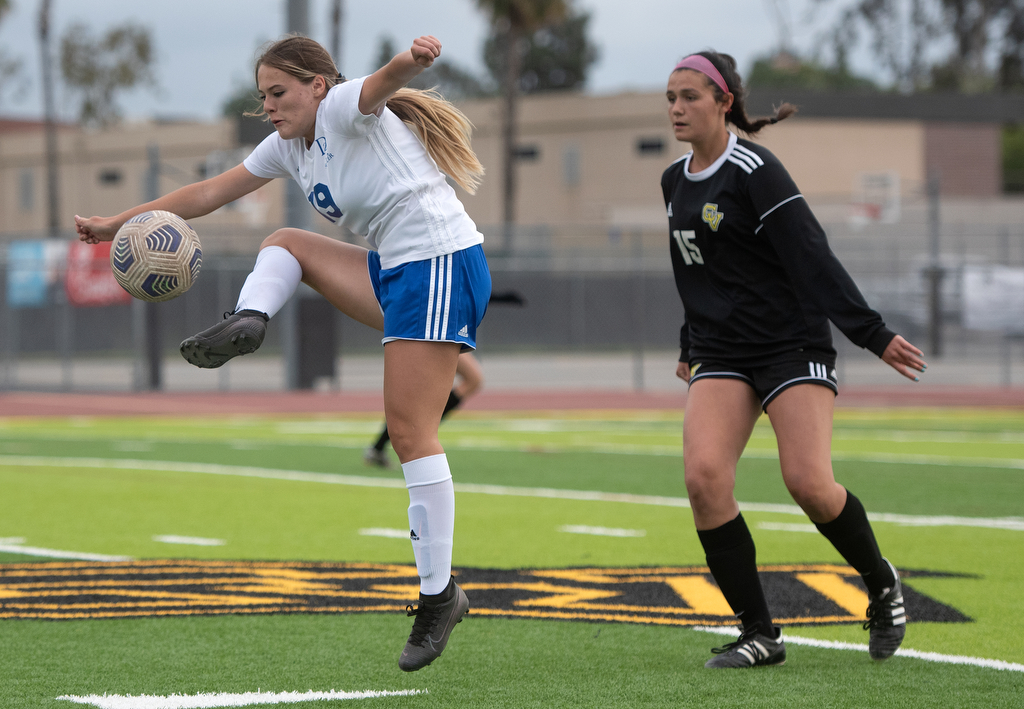 The Dolphins (2-5-2, 2-2-1) are tied for third in the South Coast League with San Clemente and play their final three matches of the regular season against Mission Viejo, El Toro and the Cougars.
"We were coming into this game knowing that it was going to be a really, really touch match," Dolphins coach Wendy Espejel said. "They are probably one of the toughest teams in our conference right now. The girls came in excited to play."
Capistrano Valley struck first eight minutes into the match when Armbrust kicked a high arcing shot from 35 yards out that went just over the reach of Dolphins goalkeeper Kate Bridgeman.
The Cougars came agonizingly close to scoring on two other occasions in the first half with Melina Lavidas and London Panov both hitting the crossbar with their kicks.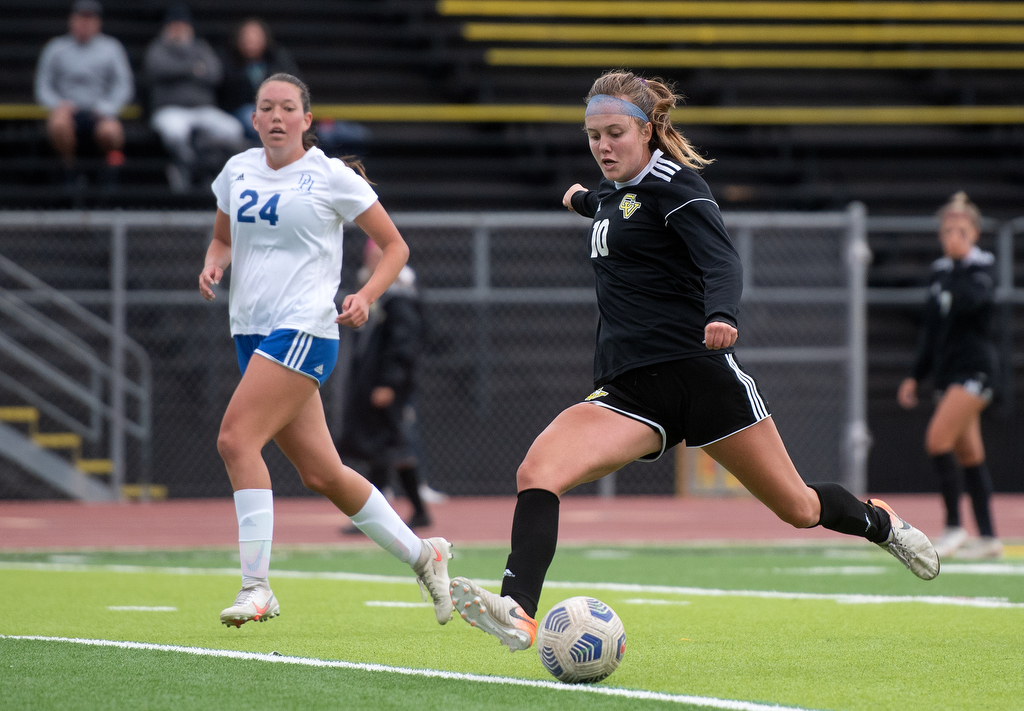 Dana Hills also had several scoring chances in the first half but were unable to convert, thanks in part to good defense from the Cougars.
Then in the 54th minute, Sarah Portis launched a free kick into a crowd of players in front of the goal.
There was a battle for the ball when Zaharek got control and scored from about five yards out tie the score.
Both teams had chances in the final minutes of the match but neither squad managed to get off a decent shot.
"We're a little better than that," Sorrell said of his team's performance. "Although I'll give Dana their props. They were aggressive. They knew what they had to do."