By Lou Ponsi
The Capistrano Unified School District was well represented at the annual Swallows Day Parade held March 25 in downtown San Juan Capistrano. Four Capistrano Unified School District schools showed the thousands of spectators along the parade route a bit of what makes each school special.
Contingents from Del Obispo and San Juan elementary schools, Marco Forster Middle School, and San Juan Hills High School participated in the parade, said to be the largest parade in the country without a motor vehicle. Instead, horses adorned in various styles of cultural regalia clip-clop along the route.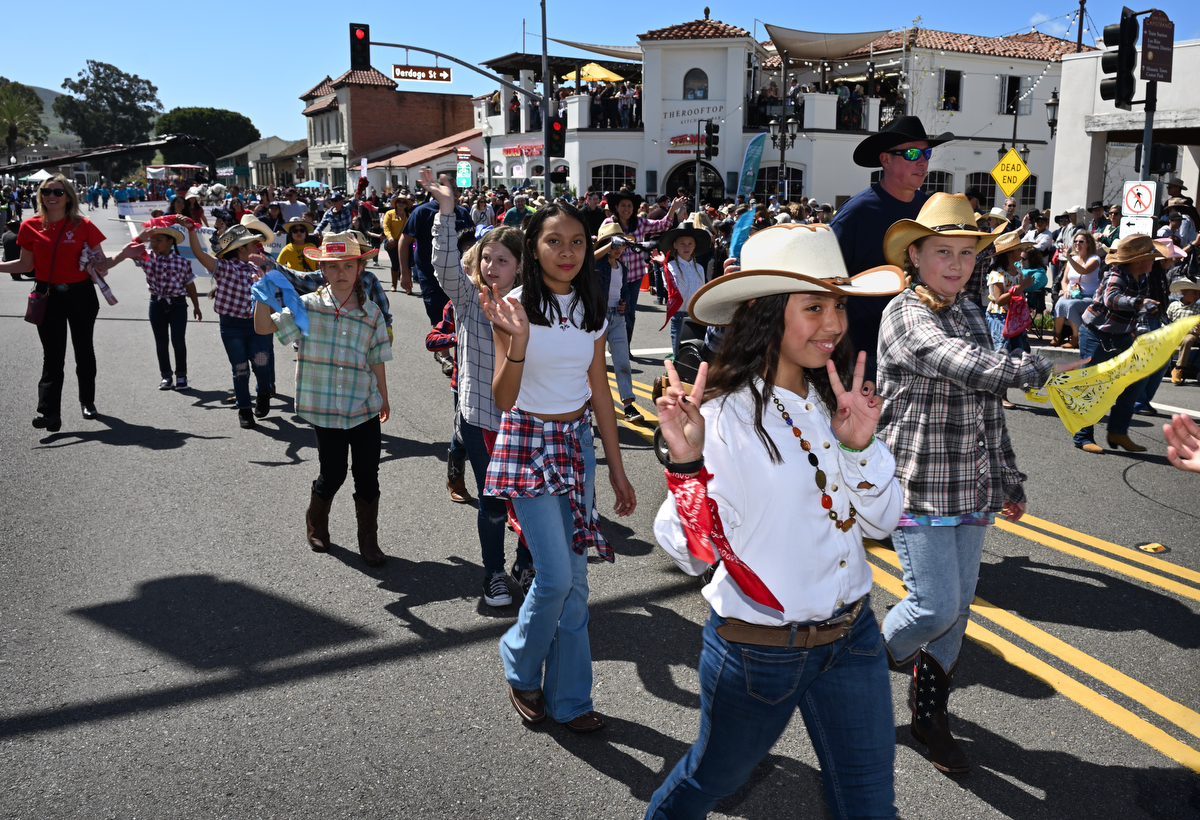 Organizers were forced to break tradition last year, however, when an outbreak of a contagious virus among horses kept the regal creatures from participating.
"It feels like a lot more energy this year (with the horses)," said San Juan Hills High senior Lindsey Gattis, one of about 35 members of the school's ASB to participate in the festivities. "We're very proud to be part of the largest non-motorized parade. It's really cool to be part of an event where so many people are here."
Along with the ASB, San Juan Hills High cheerleaders and the Stallions' girls basketball team (which advanced to the CIF State Championship tournament this past season) walked in the parade.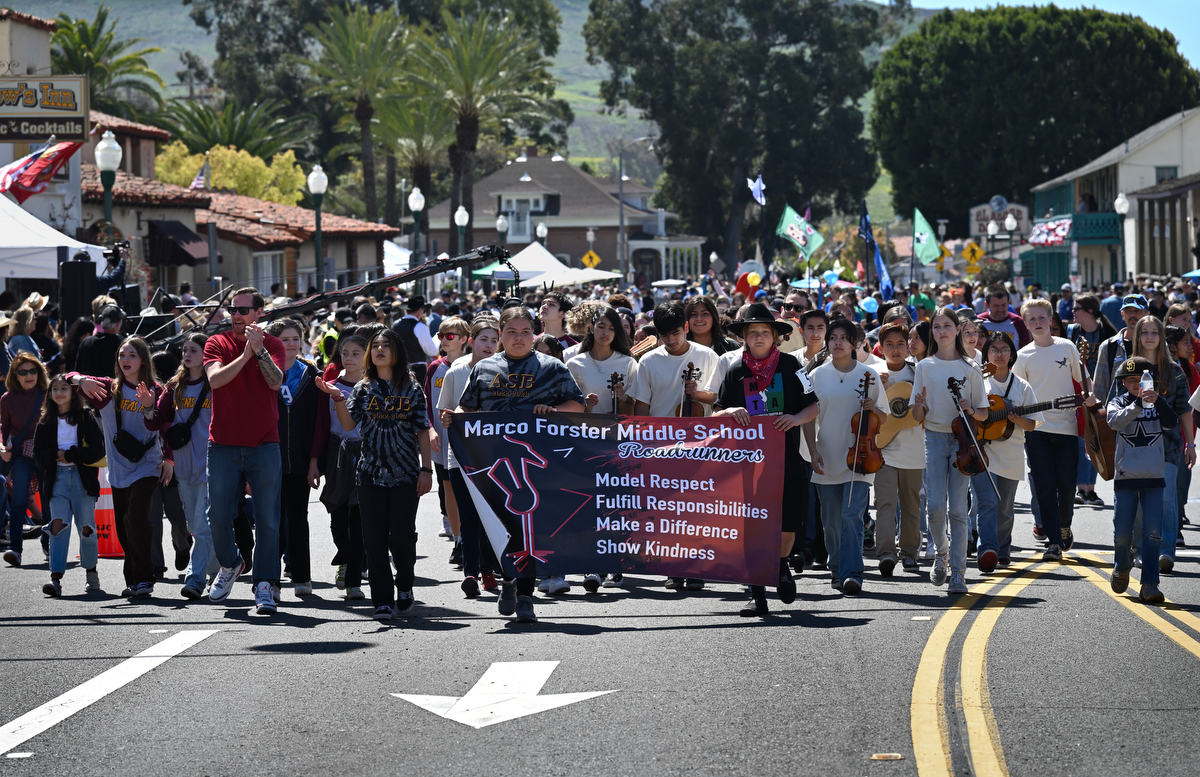 Marco Forster Middle School had close to 80 students participating, including ASB members, a group of students who recently completed the Los Angeles Marathon, the school's Mariachi club, Peer Assisted Leadership club, and the Green Team.
"It's so fun," Marco Forster Middle School principal Cat Thompson said. "We get so much support from the community. It's just fun to be a part of everything that is going on and then seeing the responses from the community because it is such a long-standing school because many people went to Marco Forster."
Situated just steps from Mission San Juan Capistrano and the parade route, San Juan Elementary, the oldest school in Orange County, always makes a huge deal about the Swallows Day festivities. Close to 60 San Juan Elementary students walked in the parade, along with the school's parent organization, which was participating for the first time.
"I'm just happy to be representing our school and our foundation," said Courtney Bucho, whose two daughters participated in the parade. "These kids are amazing. They are just excited to be part of the history of San Juan."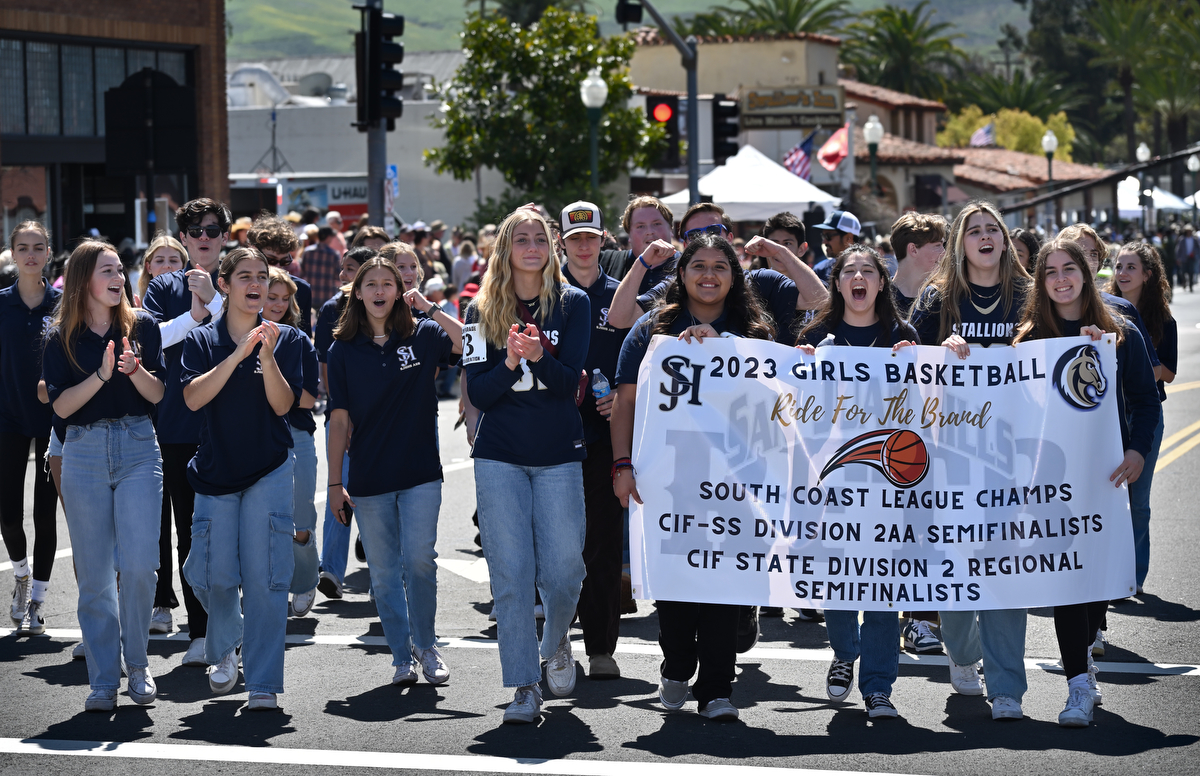 Students from Del Obispo Elementary School, who traveled along the parade route in a long wagon towed by two mules, were also glad to see the horses back in the parade after being towed by a pickup truck in last year's parade.
Del Obispo students showed their pride by proclaiming the school's official chant in unison: "Good, better, best. Never will I rest till my good is my better and my better is my best."
Del Obispo looks forward to the parade every year, said Suzanne Heck, Del Obispo principal.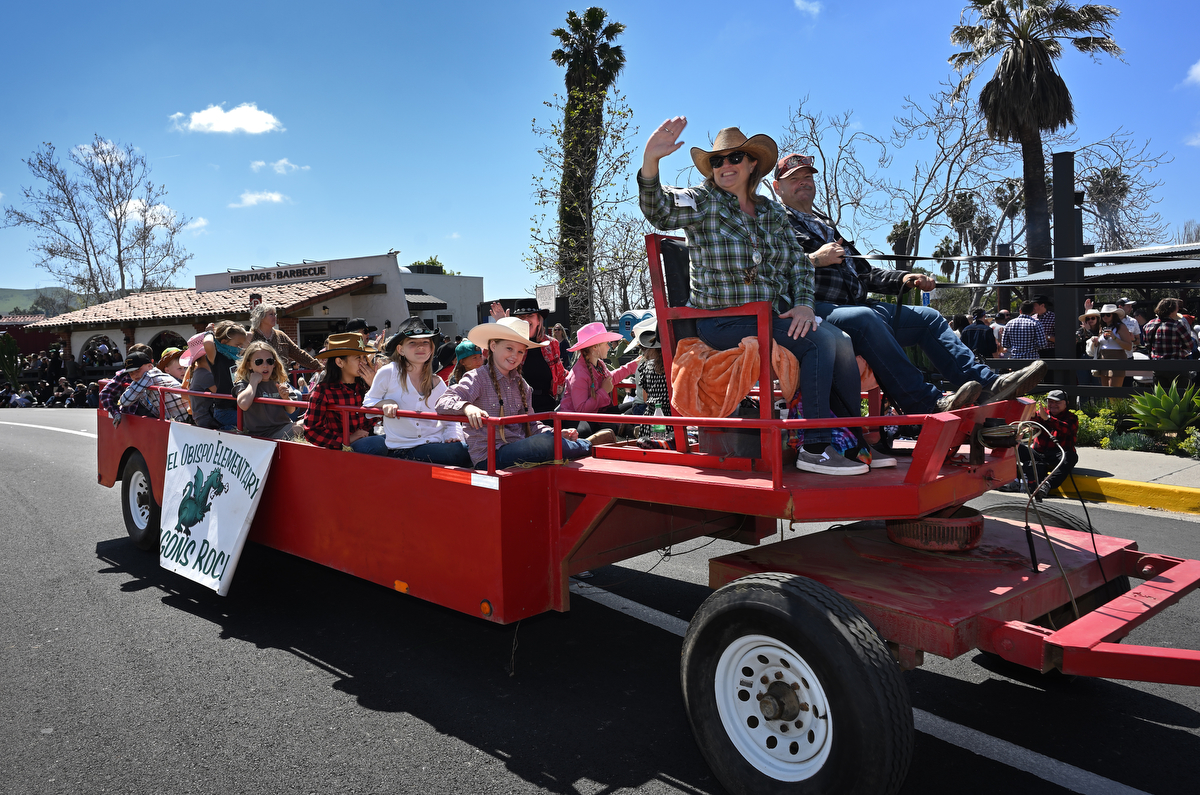 "We love doing this parade and showing our school spirit," she said, "letting the world know that we are the best dragons in Capistrano Unified School District."
A group representing CUSD's College and Career Advantage (CCA) also walked in the parade.
The program offers career-pathway courses aimed at preparing students in the Capistrano and Laguna Beach unified school districts to excel in college, careers, and life.
CCA offers hundreds of classes in sectors ranging from engineering, aviation and robotics to design graphics to broadcast journalism.