By Lou Ponsi
Teacher Sergio Sanabria's math classroom at Marco Forster Middle School took on a celebratory tone as the educator's family, fellow teachers, school administrators, officials with the Capistrano Unified School District and the Orange County Department of Education (OCDE) crammed in for a surprise announcement.
Seconds after Orange County Superintendent Al Mijares announced that Sanabria has been named a 2023 Orange County Teacher of the Year, the unified chants of the students drowned out everyone.
SAN-AH-BRI-AH! SAN-AH-BRI-AH! SAN-AH-BRI-AH!
"These are all students that have Mr. Sanabria who are here during their lunchtime. Regardless of what we as the adults think, this is the voice that matters most," Marco Forster Principal Catherine Thompson said. "This really truly speaks to the heart of this educator and this wonderful man who has been leading in this difficult subject of mathematics for a long time."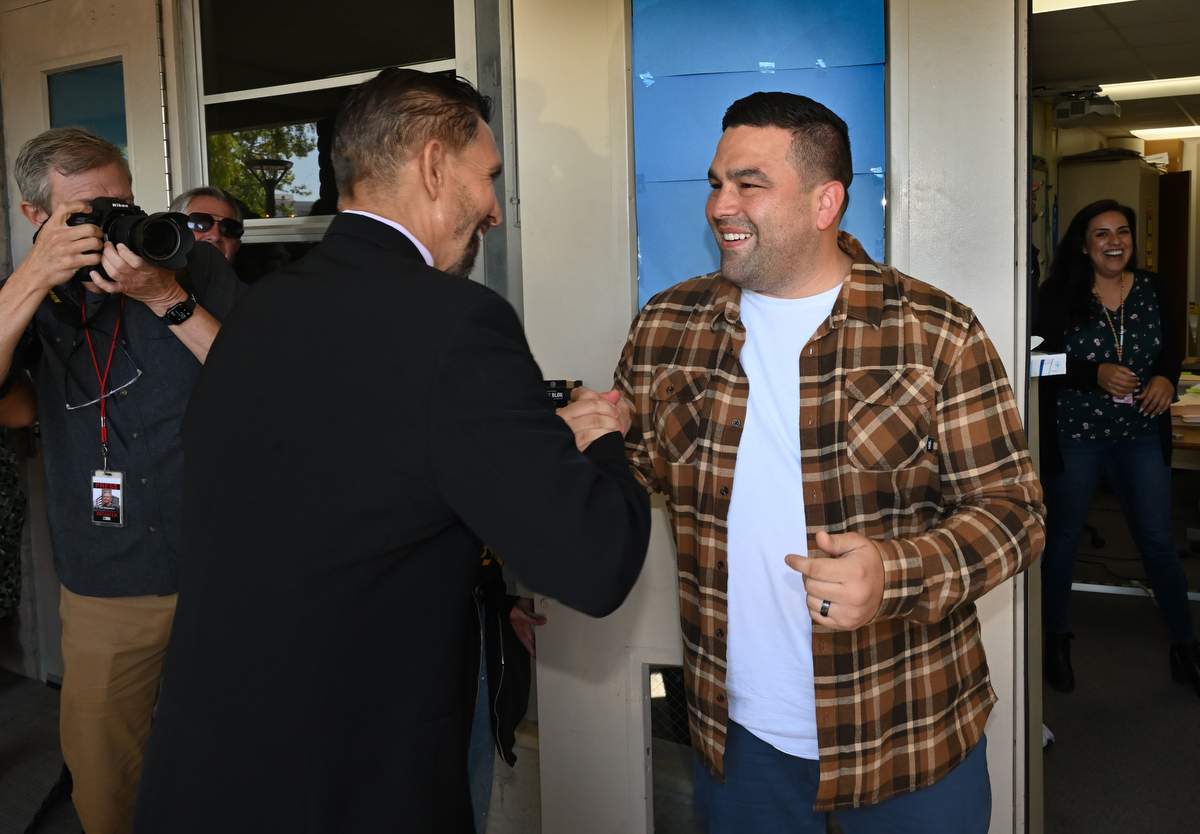 Sanabria qualified as a candidate for OCDE Teacher of the Year after being honored as the CUSD Middle School Teacher of the Year in February.
"It was absolutely amazing," Sanabria said of the surprise visit. "Just to see my students, to see my family, to see so many people who contributed to my success and helped me to get to where I am today."
Sanabria said fostering an atmosphere of mutual respect, making himself available to every student who needs extra help, and making it a point to get to know each student personally are absolutes of his teaching philosophy.
"I think a lot of times they get to know us as the year goes on, but there are 150 kids in here and I have to spend every single day making a concerted effort to get to know every single kid in this room, from August to June, from getting to know what their favorite color is to, at the end, what is going on at home, getting to know their outside activities, just getting to know everything about what makes them special," Sanabria said.
Recalling his own experiences as a student, Sanabria was impacted by teachers who did whatever it took to provide the tools he needed to succeed in the classroom.
"I always felt that my biggest success came when these adults spent time with me, whether it was after class, during lunch, during my breaks to help me understand things I wouldn't have access to," Sanabria said.
Sanabria discovered his calling when serving as a substitute teacher while working his main job in the evening.
"I started off on a long-term assignment that was probably the best experience of my life and I think that propelled everything," Sanabria said.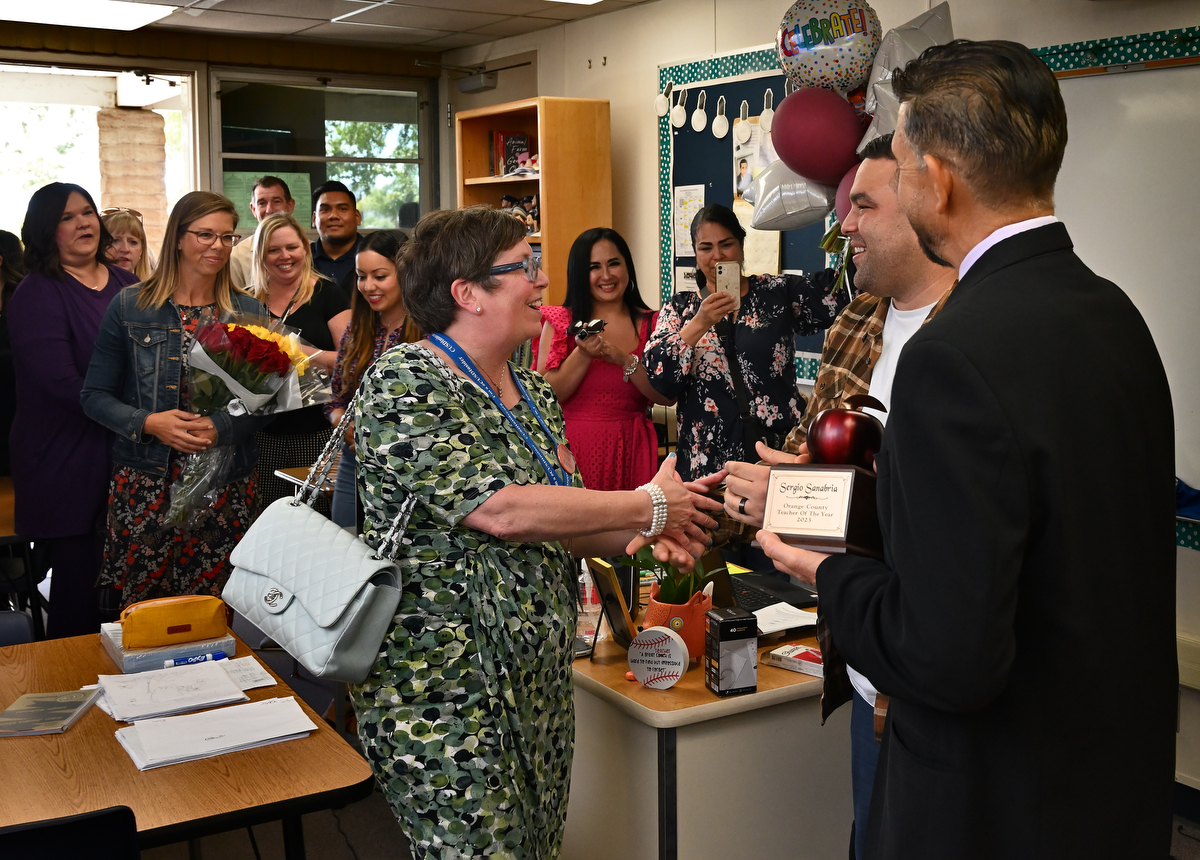 Sanabria has been a teacher with Capistrano Unified since 2013, and has taught math, algebra, data science, AVID, and math intervention.
He has also piloted College Preparatory Mathematics, been a member of the Implicit Bias Task Force, a GRIP mentor, a PBIS committee member, and created an afterschool Math Club.
In the fall, the finalists will be honored at a gala at the Disneyland Hotel, where they will receive cash awards from the Orange County Teachers of the Year Award Foundation, established by the William, Jeff and Jennifer Gross Family Foundation.