By Elysse James 
Capistrano Unified officials on Monday announced the winners of the Classified Employees of the Year awards with surprise visits.
There were 322 total Classified Employees of the Year nominees this year, listed below.
The winners are:
Michele St. John, an Elementary Cashier at Las Palmas Elementary School, in the Child Nutrition category.
Felix Mendoza, a Custodian IV at Tesoro High School, in the Maintenance and Operations category.
Sheri Saladow, an Academic Advisor at Aliso Viejo Middle School, in the Office and Technical category.
Erica Arreola, a Para-Educator IV in the Adult Transition Program, in the Para-Educator and Instructional Assistance category.
Evelyn Abreu, a Bilingual Community Services Liaison at Capistrano Valley High School, in the Support Services and Security category. Read more about Abreu's efforts to help a CUSD family here.
Elizabeth Gustafson, a School Bus Driver, in the Transportation category.
The nominees in the Child Nutrition category were:
Marlene Fager, Elementary Cashier, Oso Grande Elementary School
Teri  Holly, Elementary Cashier, John Malcom Elementary School
Areli  Quijivix, Elementary Cashier, Viejo Elementary School
Michele St. John, Elementary Cashier, Las Palmas Elementary School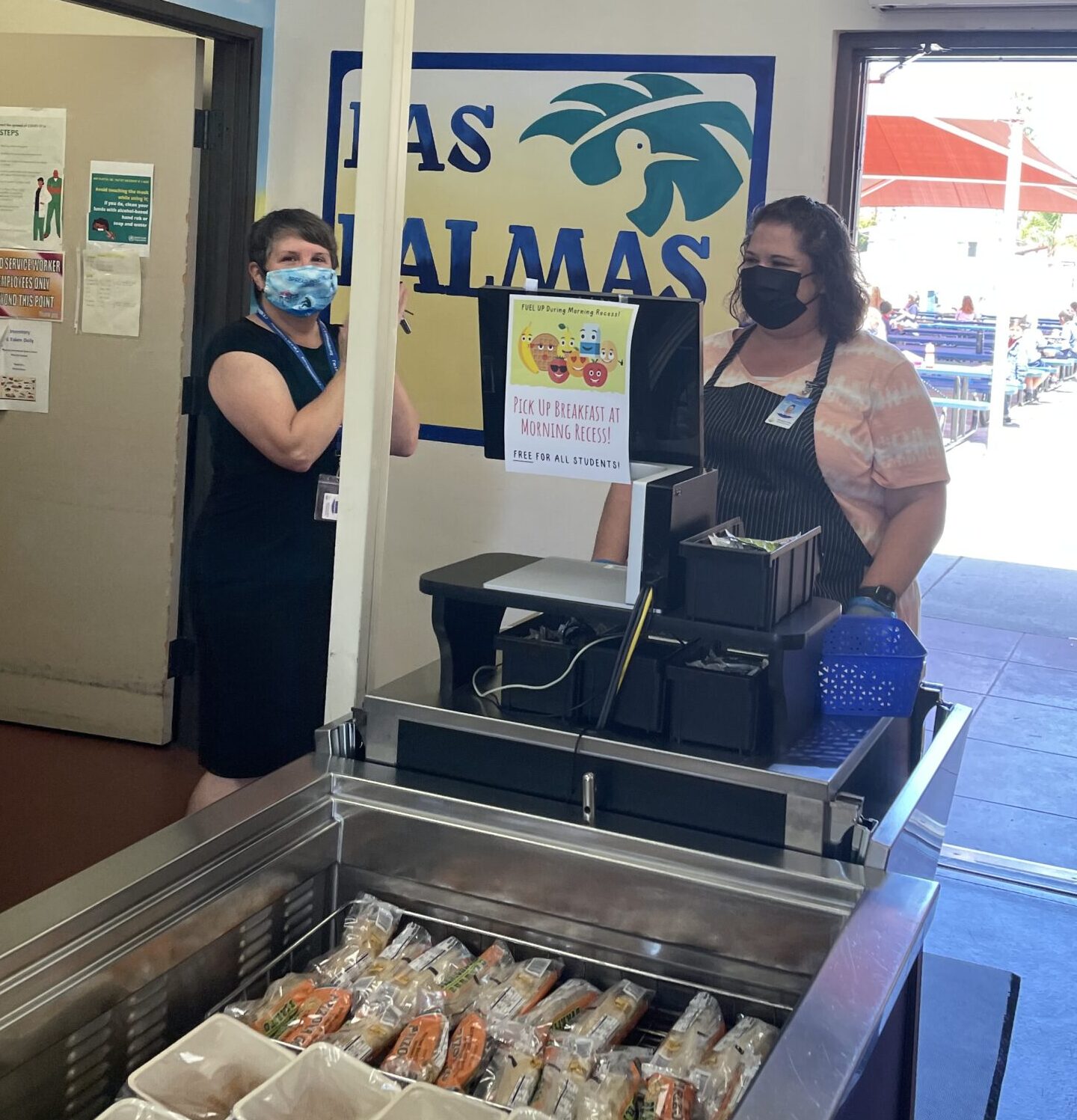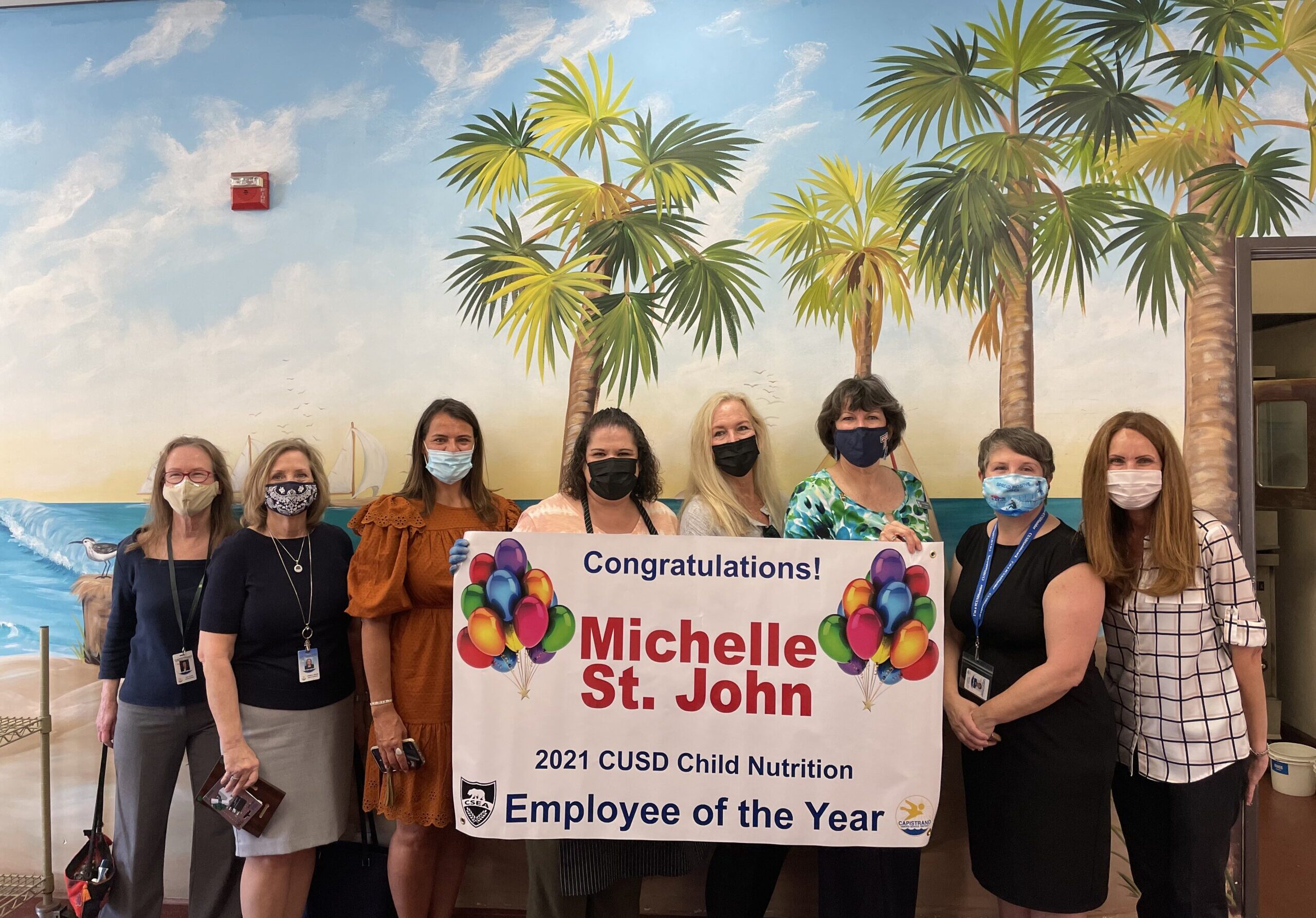 The nominees in the Maintenance and Operations category are:
Jaime Abrena, Custodian I, Serra High School
Larry Adams, Custodian I, George White Elementary School
Kenneth Allard, Custodian II, Marblehead Elementary School
Jesus Altamirano, Custodian II, San Juan Elementary School
Lupe Alvarez, Groundskeeper, District Office
Francisco Anaya, Heating, Ventilation, and Air Conditioning Technician, District Office
Felix Araujo, Custodian I, Arroyo Vista K-8
Kristopher Arce, Custodian III, Aliso Viejo Middle School
Ramiro Arce, Pool Maintenance Attendant, District Office
Randolph  Aroz, Custodian I, San Juan Hills High School
Jorge  Arrendondo, Grounds Equipment Operator, District Office
Marco  Avelar, Custodian I, Capistrano Valley High School
Allison L. Bahm, Custodian I, San Clemente High School
Alex Barrios, Custodian III, Vista Del Mar Middle School
Jose Barrios, Custodian I, Moulton Elementary School
Jeff Baumeister, Electrician, District Office
Craig Becerra, Grounds Equipment Operator, District Office
Brian Biggs, Grounds Maintenance Lead, District Office
Robert Blanco, Groundskeeper, District Office=
Norman Bomgaars, Maintenance Carpenter, District Office
Jon Bones, Custodian II, Canyon Vista Elementary School
Tyler Braun, Electrician, District Office
John Brunton, Lead Groundskeeper, District Office
William Burkhart, Heating, Ventilation, and Air Conditioning Technician, District Office
William Butler, Heavy Equipment Operator, District Office
Manuel Cabral, Maintenance Worker, District Office
Marcos Calaguas, Custodian I, Aliso Viejo Middle School
Dave Calma, Custodian I, Capistrano Valley High School
Victor Calva, Jr., Custodian I, Aliso Viejo Middle School
Felipe Cardenas, Custodian I, Aliso Niguel High School
Juan Carrillo, Custodian III, Aliso Niguel High School
Ruben  Casas, Custodian II, Las Palmas Elementary
Robert Cassady, Electrician, District Office
Angelica Castillo, Custodian I, District Office
Erik Castillo, Custodian I, Bathgate Elementary School
Marcos Caudillo, Groundskeeper, District Office
Cristian Ceja, Groundskeeper, District Office
Jesus Centeno, Custodian I, Tesoro High School
William Condon, Groundskeeper, District Office
Luis Contreras, Custodian I, San Clemente High School
Brandon Cunningham, Maintenance Plumber, District Office
Robert A. (Bob) Cunningham, Maintenance Carpenter, District Office
Jacob Dayrit, Custodian I, Ladera Ranch Middle School
Celso DeAquino, Custodian I, Tesoro High School
Jaime Diaz, Custodian I, Canyon Vista Elementary School
Albert Dievendorf, Maintenance Welder, District Office
Ben Disston, Custodian II, Oso Grande Elementary School
John Duarte, Custodian I, Vista Del Mar Middle School
Daniel Eddy, Maintenance Plumber, District Office
Kenneth Effenberger, Grounds Equipment Operator, District Office
Roger Ele, Groundskeeper, District Office
David Ellison, Lead Groundskeeper, District Office
Gerardo Escobedo, Custodian I, Tesoro High School
Jorge Escobedo, Custodian I, San Juan Hills High School
Henry Esquivel, Groundskeeper, District Office
Rafael Esquivel Hernandez, Custodian I, Arroyo Vista K-8
Maria Ezquivel-Muratalla, Custodian I, Vista Del Mar Middle School
Alejandro Figueroa-Fitz, Maintenance Carpenter, District Office
Efren Florentino, Custodian III, Serra High School
Osvaldo Florentino, Custodian III, Don Juan Avila Elementary School
William Focht, Maintenance Worker, District Office
Enrico Galang, Custodian IV, San Juan Hills High School
Rogel Galang, Custodian I, Don Juan Avila Middle School
James Galvan, Custodian IV, San Clemente High School
Joel Galvan, Custodian III, Bernice Ayer Middle School
Sergio Galvan, Custodian I, Dana Hills High School
Gustavo Garcia, Groundskeeper, District Office
Joe Garcia, Custodian I, Laguna Niguel Elementary School
Jose J. Enriquez Garcia, Custodian II, Malcom Elementary School
Luis Zavala Garcia, Custodian I, Kinoshita Elementary School
Miguel Garcia, Custodian I, San Juan Elementary School
Victor Garcia, Custodian III, Fred Newhart Middle School
Eddie Gardea, Custodian III, Ladera Ranch Middle School
Mark Garrison, Custodian I, Fred Newhart Middle School
Samuel Gomez, Custodian IV, Capistrano Valley High School
Octavio Gonzales, Grounds Equipment Operator, District Office
Hugo Gonzalez, Storekeeper, District Office
Jose Gonzalez, Custodian II, Ambuehl Elementary School
Manuel Gonzalez, Custodian I, Chaparral Elementary School
Maria Gonzalez, Custodian I, Fred Newhart Middle School
Martin Gonzalez, Grounds Mainenance Lead, District Office
Martin Gonzalez, Custodian I, Hidden Hills Elementary School
Roberto Gonzalez, Heating, Ventilation, and Air Conditioning Assistant, District Office
Salvador Gonzalez, Custodian III, Las Flores Middle School
Martin Gonzalez, Groundskeeper, District Office
Raul Goyzueta, Custodian I, Philip Reilly Elementary School
Carl Gradel, Maintenance Worker, District Office
Luis Granados, Custodian II, Philip Reilly Elementary School
John Guevara, Custodian II, Oak Grove Elementary School
Carmelo Gutierrez, Custodian I, Dana Hills High School
Edgar Gutierrez, Custodian I, Niguel Hills Middle School
Javier Gutierrez, Custodian III, R H Dana/ENF
Maximino Gutierrez, Custodian II, Truman Benedict Elementary School
Rafael Gutierrez, Custodian I, Shorecliffs Middle School
Ranilo Gutierrez, Custodian I, Carl Hankey K-8
Mark Guzman, Custodian I, Don Juan Avila Middle School
Ryan Hannegan, Maintenance Plumber, District Office
Fernando Hernandez, Custodian I, San Juan Hills High School
Victor Hernandez, Electrician, District Office
William Hinds, Custodian I, San Clemente High School
Yara Huerta, Custodian II, George White Elementary School
Brett Huizar, Groundskeeper, District Office
Jose Hurtado, Custodian I, Las Flores Middle School
Edward Jenkins, Groundskeeper, District Office
Jerardo Juarez, Irrigation Specialist, District Office
Joseph La Fontaine, Maintenance Worker, District Office
Cody LaCroix, Custodian I, Philip Reilly Elementary School
Deborah Lee, Custodian I, Aliso Niguel High School
Timothy Lee, Custodian II, Bathgate Elementary School
Jose M. Lujano, Maintenance Painter, District Office
Jose Macedo, Custodian I, Bernice Ayer Middle School
Jose Magana, Custodian II, Del Obispo Elementary School
Gerardo Manjarrez Mata, Custodian IV, Dana Hills High School
Michael Marotta, Custodian I, Dana Hills High School
Kevin Marron, Custodian I, Dana Hills High School
David Martin, Grounds Maintenance Lead, District Office
Andy Martinez Giron, Custodian I, Marblehead Elementary School
Juan Matul Garcia, Custodian II, Kinoshita Elementary School
Gary Mechling, Heating, Ventilation, and Air Conditioning Technician, District Office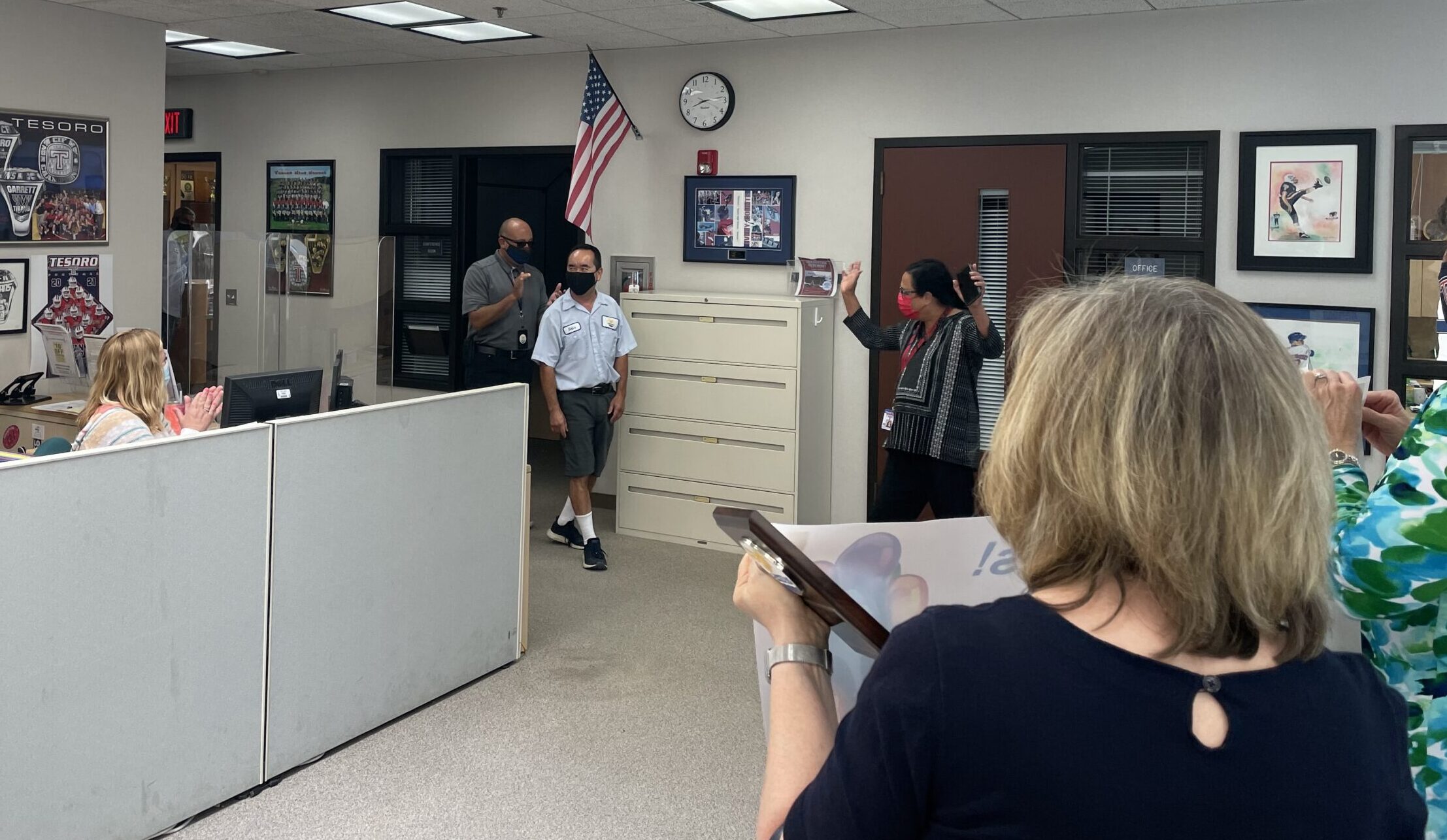 Norberto Mejia, Custodian I, Tijeras Creek Elementary School
Edgar Mendoza, Custodian II, Hidden Hills Elementary School
Felix Mendoza, Custodian IV, Tesoro High School
Javier Mendoza, Heating, Ventilation, and Air Conditioning Assistant, District Office
Jorge Mendoza, Custodian II, Marian Bergeson Elementary School
Jose Mendoza, Custodian I, Truman Benedict Elementary School
Kevin Mendoza, Custodian I, Esencia Preschool-8 School
Miguel Mendoza, Custodian I, Dana Hills High School
Miguel Mendoza, Custodian I, Shorecliffs Middle School
Ramon Mendoza, Custodian I, Marco Forster Middle School
Francisco Mendoza Mora, Custodian III, Arroyo Vista K-8
Raul Mendoza, Custodian I, Concordia Elementary School
Jesus Mendoza-Santos, Custodian I, Aliso Niguel High School
Michael Mers, Electronic Specialist, District Office
Matthew Miranda, Locksmith, District Office
Alfredo Montes, Custodian I, Clarence Lobo Elementary School
Ruben Mora, Custodian I, Marco Forster Middle School
Isaac Morales, Custodian I, San Clemente High School
David Moreno, Custodian III, Carl Hankey K-8
Micheal Moyles, Maintenance Carpenter, District Office
Adrian Muratalla, Custodian I, Marian Bergeson Elementary School
Jose Muratalla, Irrigation Specialist, District Office
Juan Muratalla, Custodian I, Tesoro High School
Adolfo Murillo, Custodian III-Mover, District Office
Steve Newman, Maintenance Plumber, District Office
Isabel Ocampo Acosta, Custodian I, Castille Elementary School
Arnold Ochoa, Custodian III, Tesoro High School
Gary Okuma, Pesticide Applicator Technicin, District Office
Douglas Opp, Groundskeeper, District Office
Joseph I., Ortiz, Custodian I, Las Flores Middle School
Wilfrido Ortiz, Custodian I, Tesoro High School
Leonel Ortiz, Custodian I, Esencia Preschool-8 School
Erylson Ortiz-Luis, Custodian I, Dana Hills High School
Sonny Ortiz-Luis, Jr., Custodian I, San Juan Hills High School
Juan Paredes, Custodian I, Ladera Ranch Middle School
Todd Parks, Maintenance Worker, District Office
Jesus Peraza, Maintenance Painter, District Office
Huor Phuong, Custodian III, Shorecliffs Middle School
Olga Pinedo Gonzalez, Custodian II, Castille Elementary School
Frank Portillo, Custodian I, Fred Newhart Middle School
Jonathan Portillo Quintanar, Custodian IV, Aliso Niguel High School
Sam Pugliese, Maintenance Plumber, District Office
Noel Quizon, Custodian I, San Clemente High School
Jonathan Ramer, Custodian I, Del Obispo Elementary School
Adam Ramirez, Custodian III, Esencia Preschool-8 School
David Quinonez Ramirez, Pool Maintenance Attendant, District Office
Ignacio Ramirez, Groundskeeper, District Office
Alejandro Ramirez Cruz, Custodian II, Moulton Elementary School
Evelyn Reyes, Custodian I, Aliso Viejo Middle School
Ismael Reyes, Custodian I, Wagon Wheel Elementary School
Ramon Reyes, Custodian II, Concordia Elementary School
Gregory Riley, Electrician, District Office
Creceinte Rivera, Jr., Custodian I, San Juan Hills High School
Eric Robinson, Maintenance Painter, District Office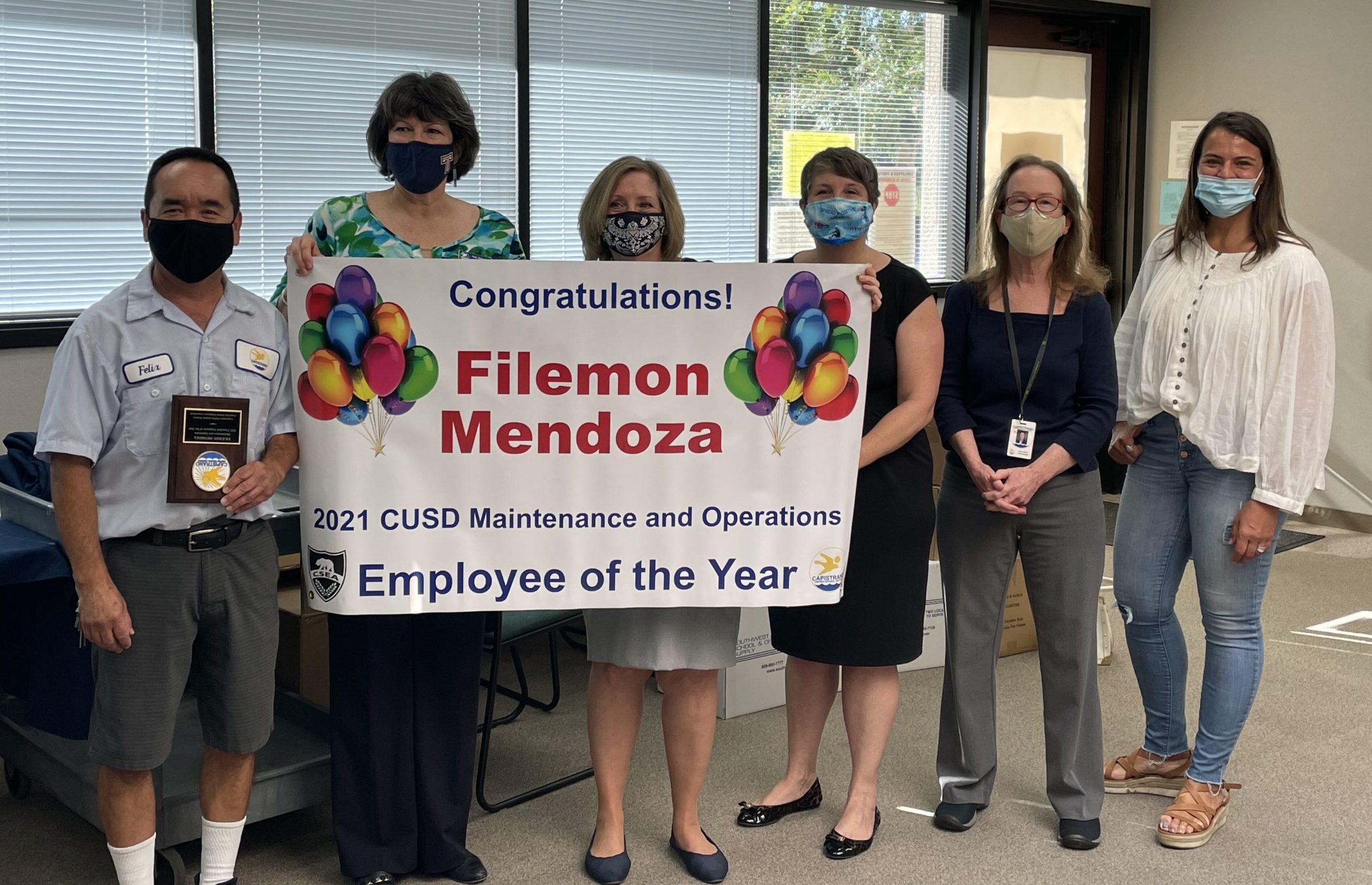 Anthony Rodriguez, Custodian II, Palisades Elementary School
Cesar Rodriguez, Custodian I, Niguel Hills Middle School
Guillermo Rodriguez, Custodian III, Marco Forster Middle School
Luis Rodriguez, Custodian I, Capistrano Valley High School
Norma Rodriguez, Custodian I, Niguel Hills Middle School
Rodrigo Rodriguez, Heating, Ventilation, and Air Conditioning Assistant, District Office
Dagoberto Rodriguez, Jr., Grounds Maint Lead, District Office
Rafael Roman, Jr., Locksmith, District Office
Sergio Roman-Salgado, Custodian II, Laguna Niguel Elementary School
Jensen Roque, Custodian I, RH Dana/ENF
Vicente Ruelas, Sr., Grounds Equipment Operator, District Office
Tomas Ruiz, Custodian I, Tesoro High School
Juan Sanchez, Custodian II, Clarence Lobo Elementary School
Edgar Sangalang, Custodian III, Niguel Hills Middle School
Elmer Sangalang, Custodian II, Viejo Elementary School
John Sangalang, Custodian I, San Juan Hills High School
Roman Sangalang, Custodian III, Capistrano Valley High School
Rossano Sangalang, Custodian II, Wagon Wheel Elementary School
Roman Sangalang Jr., Custodian II, Tijeras Creek Elementary School
Anibal M, Santos, Custodian I, Las Flores Middle School
Jack Scheid, Maintenance Painter, District Office
Roberto Serrano, Custodian I, San Clemente High School
Bruce Shobe, Custodian III, San Juan Hills High School
Ron Shobe, Custodian I, Las Palmas Elementary School
Francisco Sison, Custodian I, Aliso Niguel High School
Daniel Sosa, Custodian I, San Clemente High School
Lucio Tellez, Custodian II, District Office
Nathan Tellez, Custodian I, Palisades Elementary School
Raul Terron, Custodian I, Capistrano Valley High School
Francisco Tiglao, Custodian I, Wood Canyon Elementary School
Allan Tiotuico, Custodian I, Don Juan Avila Middle School
Otoniel Toledo, Custodian III, Dana Hills High School
Araceli Torres, Custodian I, Ladera Ranch Middle School
Edgardo Torres, Custodian I, Aliso Niguel High School
Jerry Torres, Groundskeeper, District Office
Percy Torres, Custodian I, Aliso Niguel High School
Victor Torres, Custodian II, Wood Canyon Elementary School
Francisco Torres Castaneda, Groundskeeper, District Office
Jesus Torres Sanchez, Groundskeeper, District Office
Richard Tortorete, Electronic Specialist, District Office
Rigoberto Umana-Choto, Custodian I, Capistrano Valley High School
Juan Valadez, Custodian I, Oak Grove Elementary School
Jerry Valencia, Custodian I, Malcom Elementary School
Kim Valencia, Custodian I, Oso Grande Elementary School
Reynold Valencia, Custodian I, Viejo Elementary School
Jesse Vanni Bran, Custodian I, Vista Del Mar Middle School
Dagoberto Vega, Groundskeeper, District Office
Jesus Vega, Custodian I, District Office
Karoly Veres, Electronic Specialist, District Office
Gerardo Villalobos, Custodian I, Ambuehl Elementary School
Ricardo Villanueva, Custodian II, Chaparral Elementary School
Kirk Waymire, Electronic Specialist, District Office
Leopoldo Zepeda, Groundskeeper, District Office
The nominees in the Office and Technical category were: 
Joanne Abbott, Registrar, San Clemente High School
Wendy Buhrmaster, Elementary School Office Manager, Moulton Elementary School
Espe Cantlay, School Secretary II, Aliso Niguel High School
Jenny Clark, Elementary School Clerk, Bathgate Elementary School
Geri Dendel, Academic Advisor, Shorecliffs Middle School
Jane Egertson, Elementary School Office Manager, Bathgate Elementary School
Rebecca Evenson, Senior Staff Secretary, Human Resource Services
Jennifer Fojas, Elementary School Clerk, Arroyo Vista K-8
Landon Gabold, Technology Support Specialist, John Malcom Elementary School
Theresa Graffeo, Academic Advisor, Ladera Ranch Middle School
Angelica Gutierrez, Bilingual Elementary School Office Manager, Kinoshita Elementary School
Douglas Hanson, Technology Support Specialist, Technology & Information Services
Cindy Harmell, Elementary School Clerk, Laguna Niguel Elementary School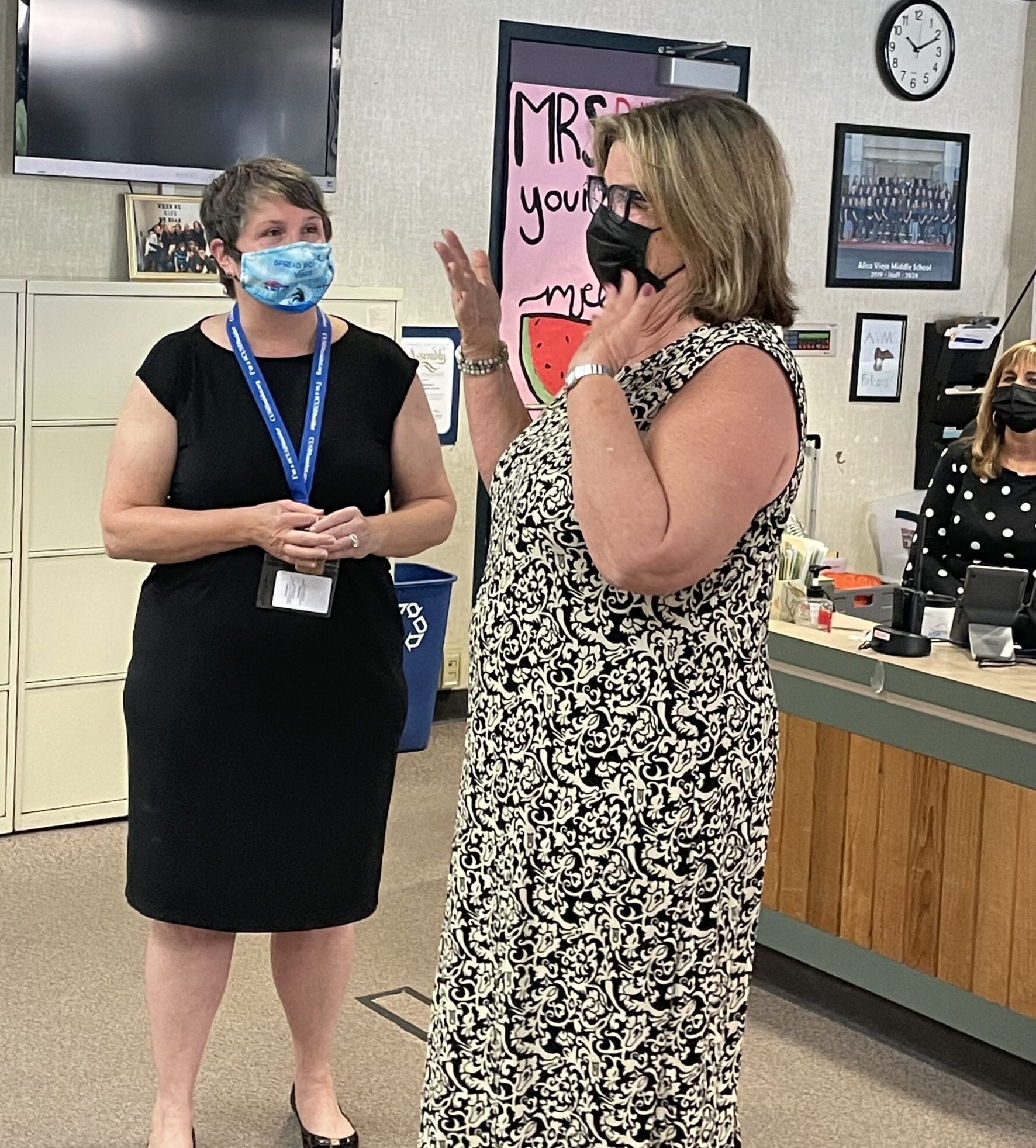 Shannon Harrison, School Secretary II, Esencia K-8
Diana Hayes, Elementary School Clerk, Concordia Elementary School
Myrna Hernandez, Bilingual Elementary School Clerk, Del Obispo Elementary School
Sonya Kaczmarek, School Secretary II, Aliso Niguel High School
Janis Lynch, Head Academic Advisor, Aliso Niguel High School
Tanya Pattee, Activities Accounts Clerk, San Juan Hills High School
Debbie Raes, Elementary School Office Manager, Marian Bergeson Elementary School
Vanessa Riegling, School Secretary II, Shorecliffs Middle School
Susan Ross, Elementary School Clerk, Oak Grove Elementary School
Rena Sabers, Elementary School Office Manager, Ambuehl Elementary School
Sheri Saladow, Academic Advisor, Aliso Viejo Middle School
Christine Smith, High School Library Media Tech, San Clemente High School
Amy Strange, Senior Staff Secretary, Facilities
Kathleen Teager, Head Academic Advisor, California Preparatory Academy
Sara Whitfield, School Secretary II, Bernice Ayer Middle School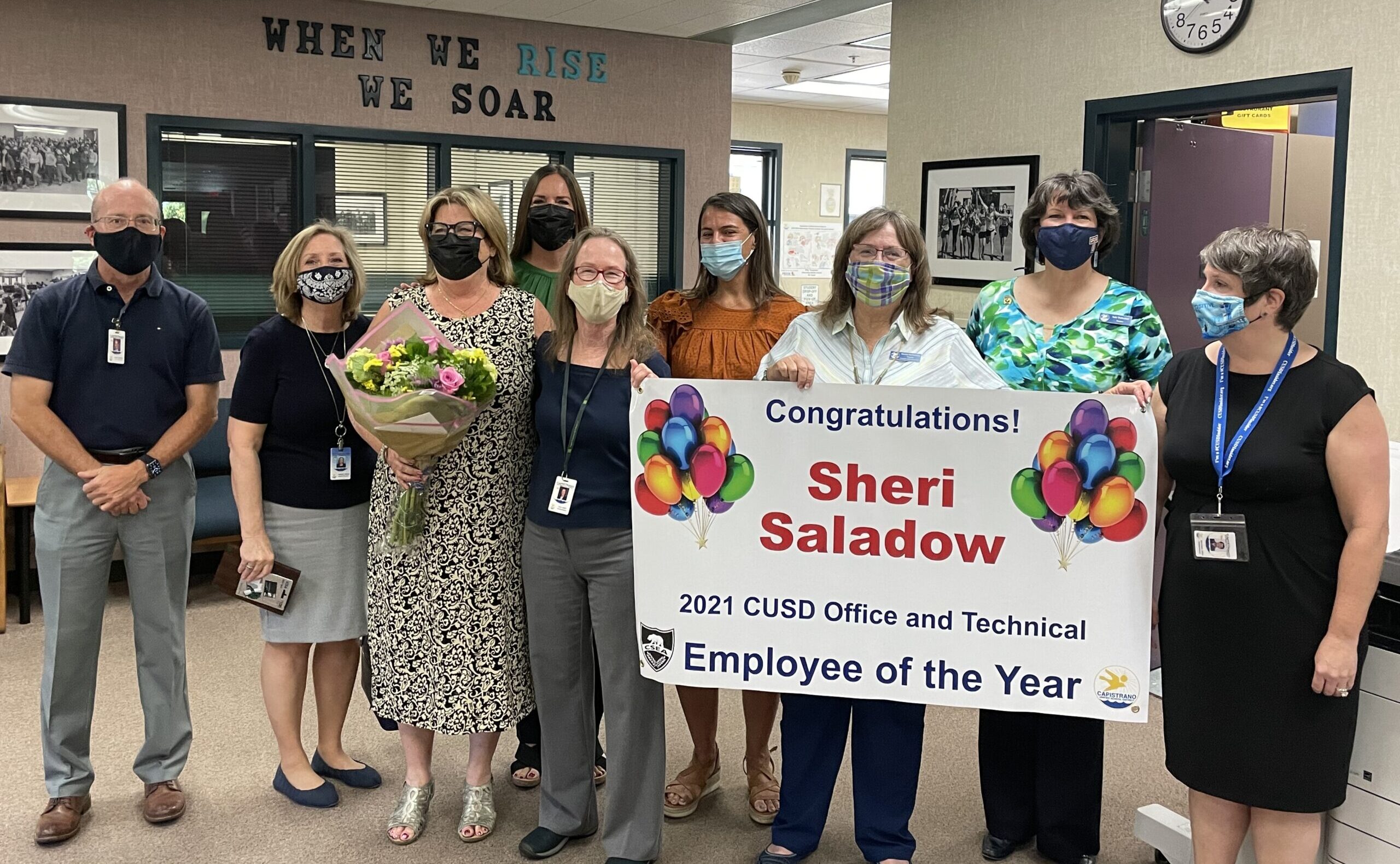 The nominees in the Para-Educator and Instructional Assistance category were: 
Yvonne Abdelrahim, Para-Educator I, Chapparral Elementry School
Leslie Arellano, Para-Educator IV, Adult Transition Program
Erica Arreola, Para-Educator IV, Adult Transition Program
Zeynep Barnar, Para-Educator IV, Tesoro High School
Randi Benner-Brooks, Para-Educator II, Aliso Viejo Middle School
Alissa Boland, Para-Educator II, Niguel Hills Middle School
Vanessa Corbett, Para-Educator II, Shorecliffs Middle School
Elizabeth Danis, Para-Educator II, Las Flores Middle School
Thomas Florio, Para-Educator IV, San Clemente High School
Karen Gervais, Para-Educator IV, Tesoro High School
Marla Halaby, Para-Educator II, Oak Grove Elementary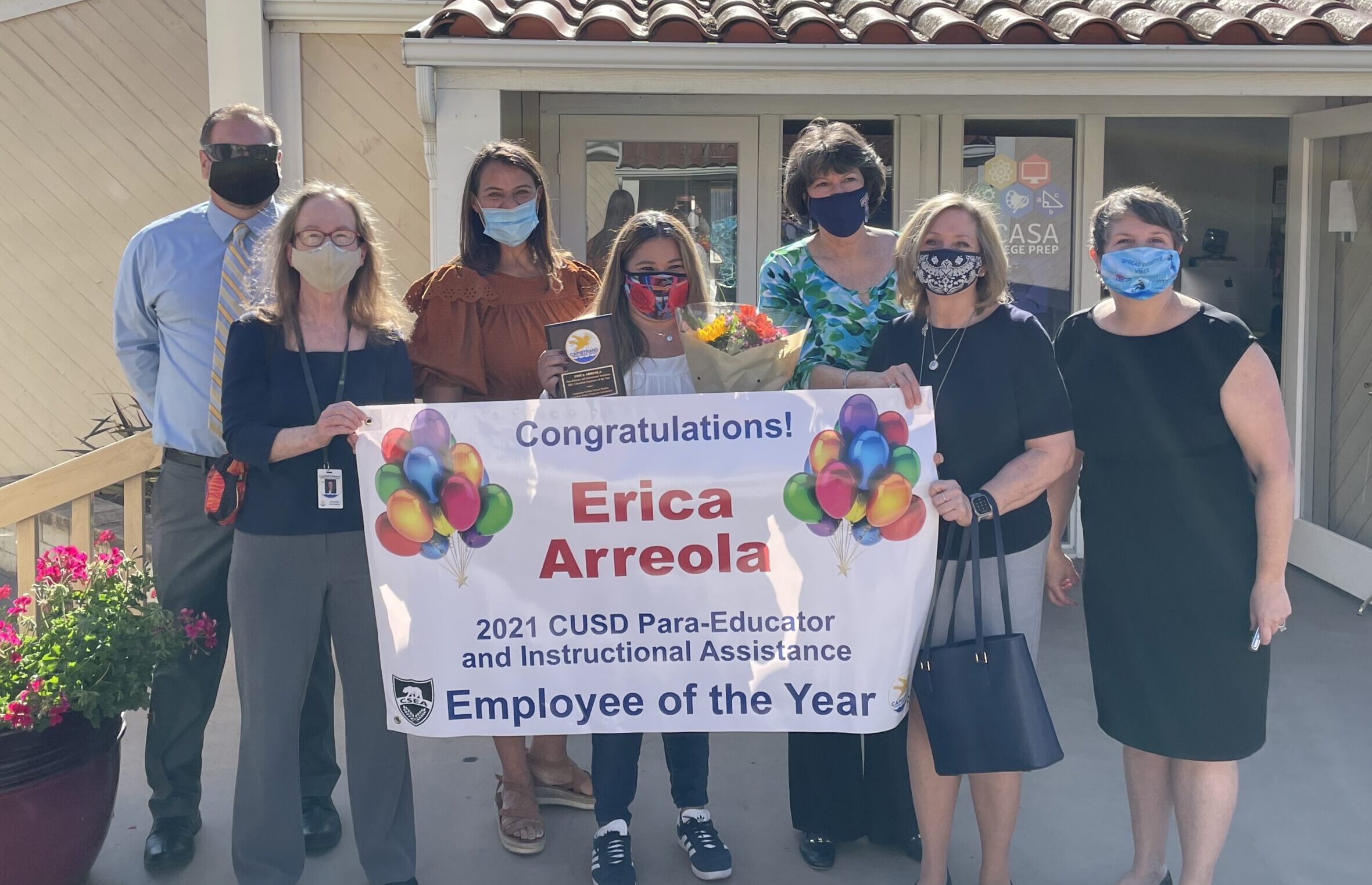 Natalie Hayes, Preschool Teacher/Site Facilitator, Don Juan Avila Elementary School
Shelly Hung, Para-Educator III, Vista Del Mar Elementary School
Angela Jent, Para-Educator IV, Adult Transition Program
Mary Johnson, Para-Educator I, Kinoshita Elementary
Zac Jones, Para-Educator IV, Adult Transition Program
Karrie Lundquist, Para-Educator IV, Palisades Elementary School
Lisa Maloney, Para-Educator IV, Marco Forster Middle School
Aurea Mandujano, Para-Educator IV, Marco Forster Middle School
Ann Marino, Para-Educator II, Dana Hills High School
Linda Marroush, Para-Educator IV, Dana Hills High School
Melissa McCarty, Para-Educator III, Tijeras Creek Elementary School
Julie McClure, Para-Educator II, Clarence Lobo Elementary
Roselle McCullough, Para-Educator IV, Tesoro High School
Tammy Moore, Para-Educator IV, Adult Transition Program
Kelli Navarro, Para-Educator II, Esencia K 8
Deborah Price, Para Educator I, Truman Benedict Elementary School
Alicia Rosas, Para-Educator I, Del Obispo Elementary
Susan Smith, Para-Educator IV, Adult Transition Program
Diana Swords, Para-Educator II, Las Flores Middle School
Pamela Tambakis, Para-Educator IV, Castille Elementary School
Laura Vigil, Para-Educator I, Marblehead Elementary
Giuliana Vitti-Koutsoyanopulos, Paraeducator IV, Newhart Middle School
Josephine Walberg, Para-Educator IV, Adult Transition Program
Donna Warren, Para-Educator II, Shorecliffs Middle School
Debbie Woolwine, Para-Educator IV, Adult Transition Program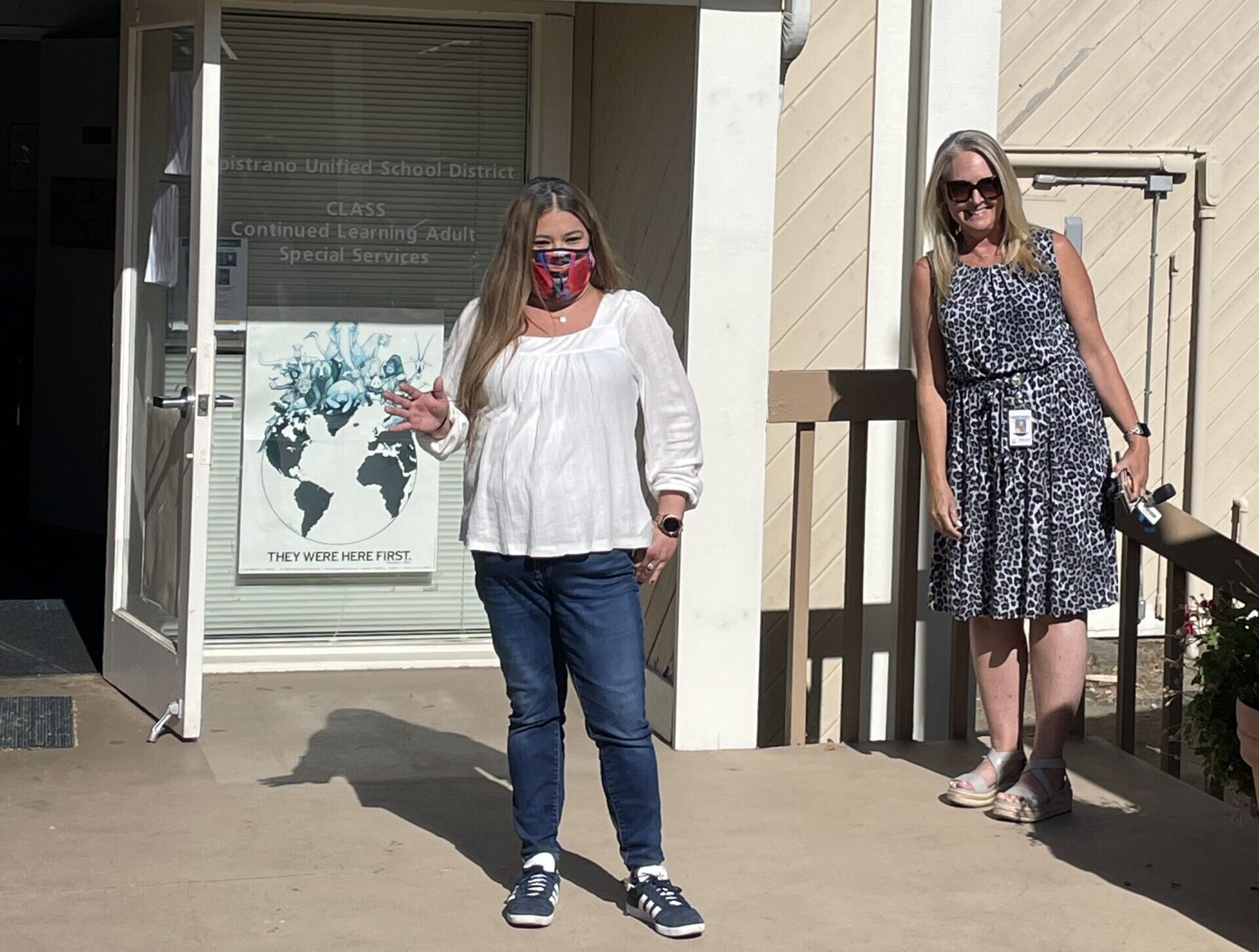 The nominees in the Support Services and Security category were:
Evelyn Abreu, Bilingual Community Services Liaison, Capistrano Valley High School
Noel Steve Arizobal, High School Campus Supervisor, Dana Hills High School
Maricelle Castellano, Licensed Vocational Nurse, Don Juan Avila Middle School
Yolanda Castillo, Bilingual Community Services Liaison, Aliso Niguel High School
Caudia Cisternas, Bilingual Community Services Liaison, Del Obispo Elementary School
Kathy Gagliardotto, Elementary Student Supervisor, Marblehead Elementary School
Cheryl Harmon, Middle School Campus Supervisor, Aliso Viejo Middle School
Kimberly Jensen, High School Campus Supervisor, San Juan Hills High School
Michele Lynch, Elementary Library Media Technician, Chaparral Elementary School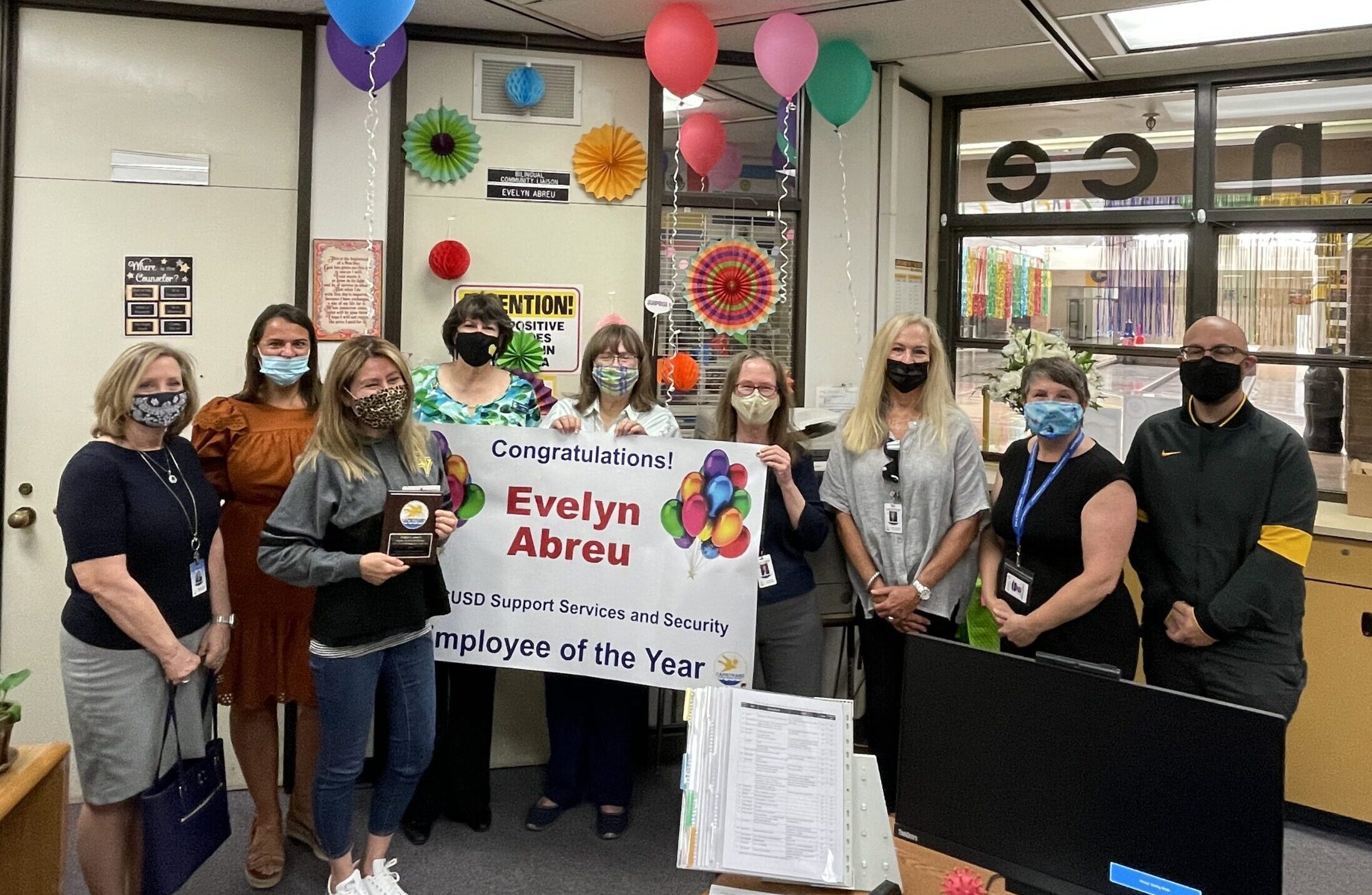 Brenda Martinez, Girls Athletic/Equipment Locker Room Attendant, Capistrano Valley High School
Janelle Robinson, High School Campus Supervisor, Tesoro High School
Christine Rooth, Licensed Vocational Nurse, Adult Transition Program
Christine Smith, High School Library Media Technician, San Clemente High School
Sally Stegmann, Elementary Student Supervisor, John Malcom Elementary School
Oneida Swain, Middle School Campus Supervisor, Las Flores Middle School
Corina Torres, Middle School Campus Supervisor, Las Flores Middle School
Sonia Vargas, Elementary Student Supervisor, San Juan Elementary School
Silvia Viola, Middle School Campus Supervisor, Vista Del Mar Middle School
Stephanie Zenisek, Middle School Media Library Tech, Shorecliffs Middle School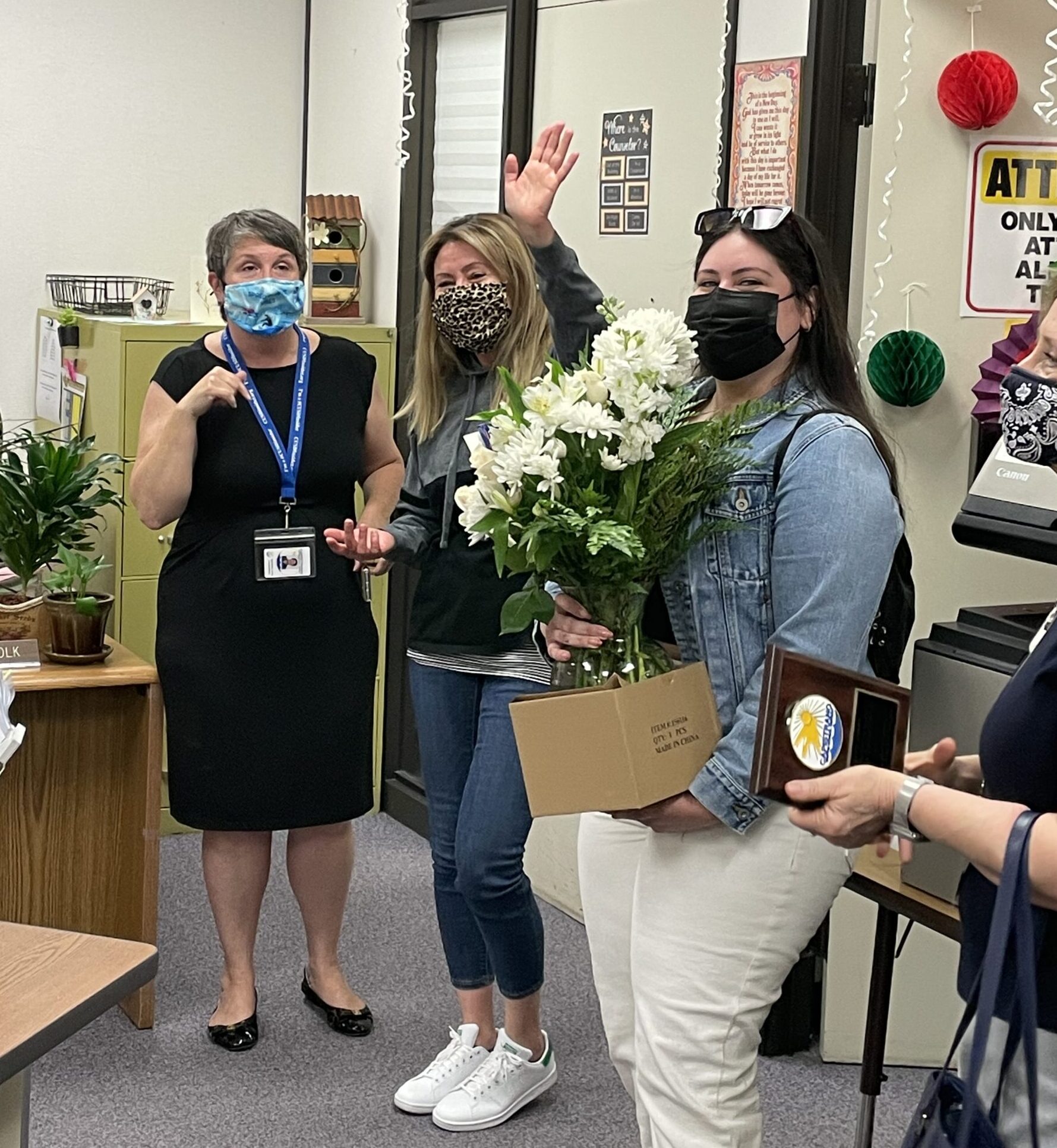 The nominees in the Transportation category were: 
Bonnie Brandom, School Bus Driver, Transportation
James Conti, School Bus Driver, Transportation
Dolores Gonzalez, Bilingual Transportation Services Specialist, Transportation
Elizabeth Gustafson, School Bus Driver, Transportation
Matthew Martinez, Dispatcher, Transportation
Edward Pfrommer, School Bus Driver, Transportation
Humberto Ruiz, Transportation Inventory Storekeeper, Transportation
Janice Scott, School Bus Driver, Transportation
Marcelle Visser, School Bus Driver, Transportation