By Cathi Douglas
Capistrano Unified alumna Claire Stanley, a public policy analyst for the National Disability Rights Network in Washington, D.C., recently visited Oak Grove Elementary students to discuss her work and life.
But attorney Stanley, 34, wasn't alone on her Nov. 9 speaking engagement. Her guide dog, Tulane, a 5-year-old yellow Labrador, was by her side.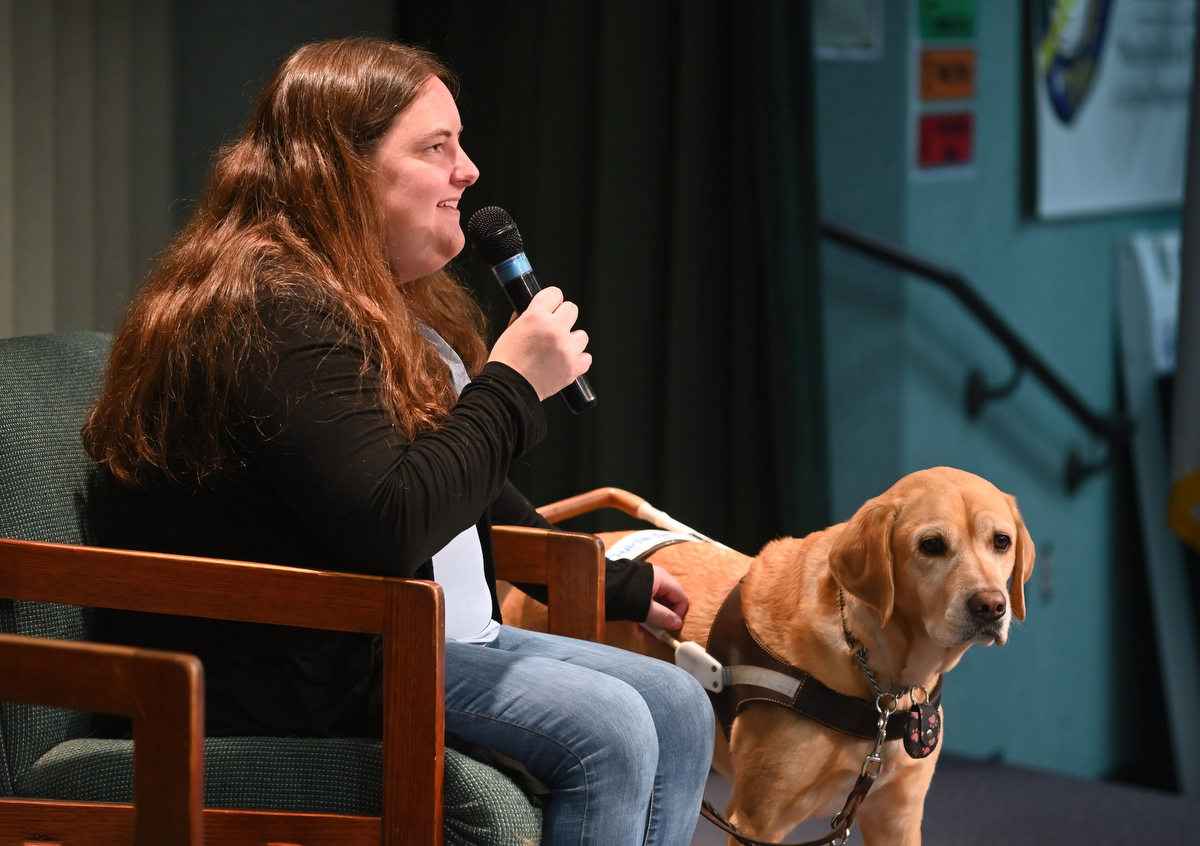 Blinded by a brain tumor when she was 9 years old, Stanley demonstrated to Oak Grove Elementary students that disability need not get in the way of an individual's education, career, and rewarding personal life.
"I'm excited to share my experiences with the kids," Stanley says, "because I want to start telling students at a young age that disability is not a bad thing…Adults often discourage their kids from asking questions, but it's important that children get answers and recognize that disability is part of our culture."
Stanley, who attended Castile Elementary School, graduated from UC Davis with a double major in political science and communication, then earned her law degree at UC Irvine.
She has had her service dog, Tulane, for two years. The working canine is her third guide dog.
Tulane is famous. She was one of six puppies recently featured in the award-winning, feature-length documentary, "Pick of the Litter," which has been developed into a television series by the same name for Disney+. She and her siblings were trained by Guide Dogs for the Blind.
"Claire shows us that people with disabilities can go anywhere and do anything they want," Principal Jill O'Connell-Bogle told the children while introducing Stanley. "With accommodations, they do things differently; for example, her computer talks to her."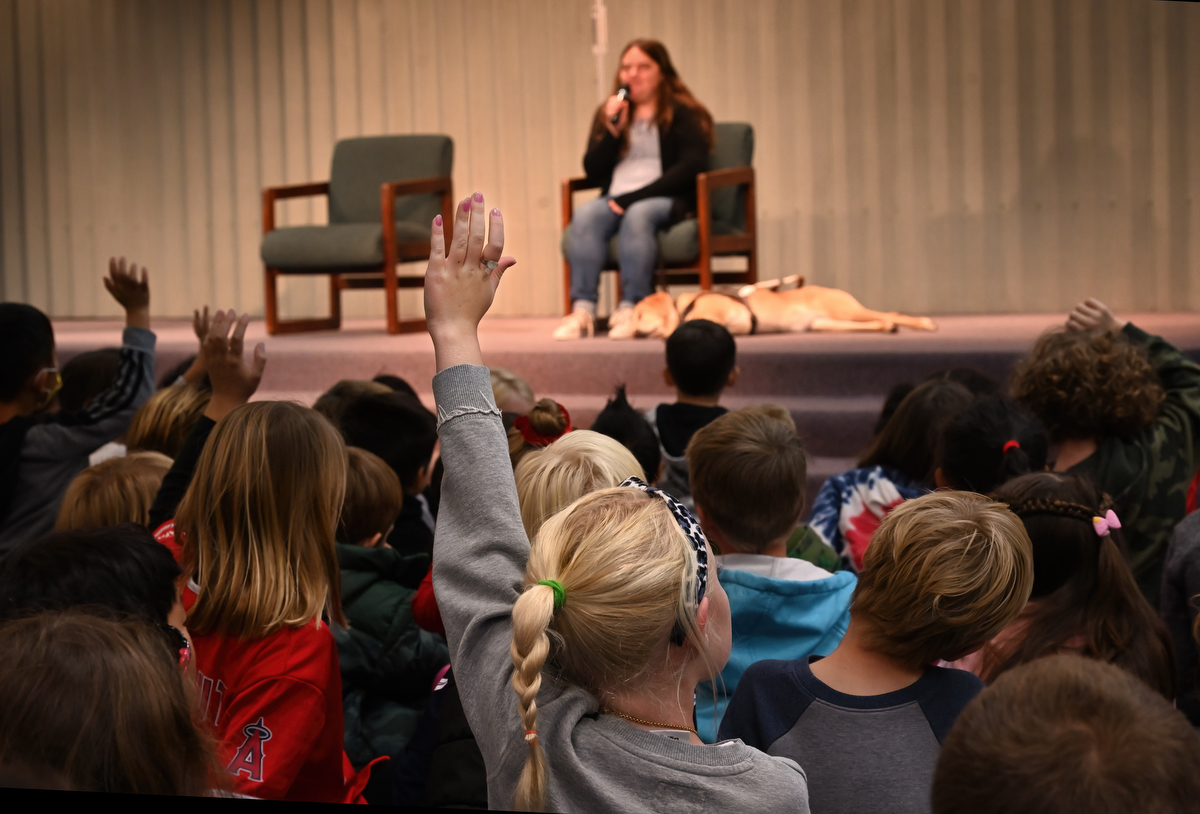 Stanley told the assembled audience that she commutes from her Rockville, Md. home to her capitol office via bus and train, and Tulane helps her navigate through traffic and other obstacles.
The children asked her how she takes a shower and gets dressed in the morning, how she got her dog, and other logistical questions, which Stanley answered with good humor and patience.
Retired CUSD teacher for the visually impaired Rachel Heuser was on hand to greet her former student and shared that she taught Stanley to read Braille as a youngster.
"The world is full of all kinds of people," noted O'Connell-Bogle in between Stanley's series of assembly presentations. "It's important that children develop an understanding and appreciation of disabilities and diversity…Claire's story shows the kids possibilities and a whole world of opportunities."
Oak Grove Elementary has worked with Guide Dogs for the Blind – Laguna Niguel Puppy Raisers for the past six years, and has had several dogs on campus who have gone on to become guide dogs.