The annual CUSD College Fair is less than a month away! Over 100 colleges and universities will have representatives at Capistrano Valley High School on Monday, Oct. 2, from 5:30-7:30 p.m. You can see a full list of attending schools and a map of the layout in the PDF below (3 pages).
College Fair Map 2023

Follow the three steps below to register and prepare ahead of time to maximize your time at the Fair!
Step 1: Register for a set arrival time
Step 2: Register with Strive Scan to exchange information with colleges.
During the fair, colleges will scan your barcode to send you more information about their schools. The day after the fair, you will receive a report with information on the colleges with whom you scanned. Scan the QR code below or visit StriveFair.com to register and be ready to interact at the College Fair!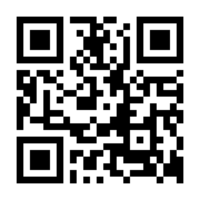 Step 3: Plan your visit by reviewing participating colleges and universities.
ATTENDING COLLEGES