By Greg Mellen
It was a classy night all the way through, from the pre-ceremony music by the four-piece Tesoro High School Jazz Combo to the standing ovation at the event's end. In between, 101 nominees, including individual winners in nine categories, were celebrated at the annual Classified Employee of the Year Awards at the Capistrano Valley High School Theater.
The event recognizes the non-teaching staff that make up more than half of the 4,000 employees in the Capistrano Unified School District. In addition to the nominees, families, co-workers and supporters filled the 450-seat theater.
"You are the backbone of the schools and operations," said Interim Superintendent Clark Hampton. "We hear about it out in public and behind the scenes."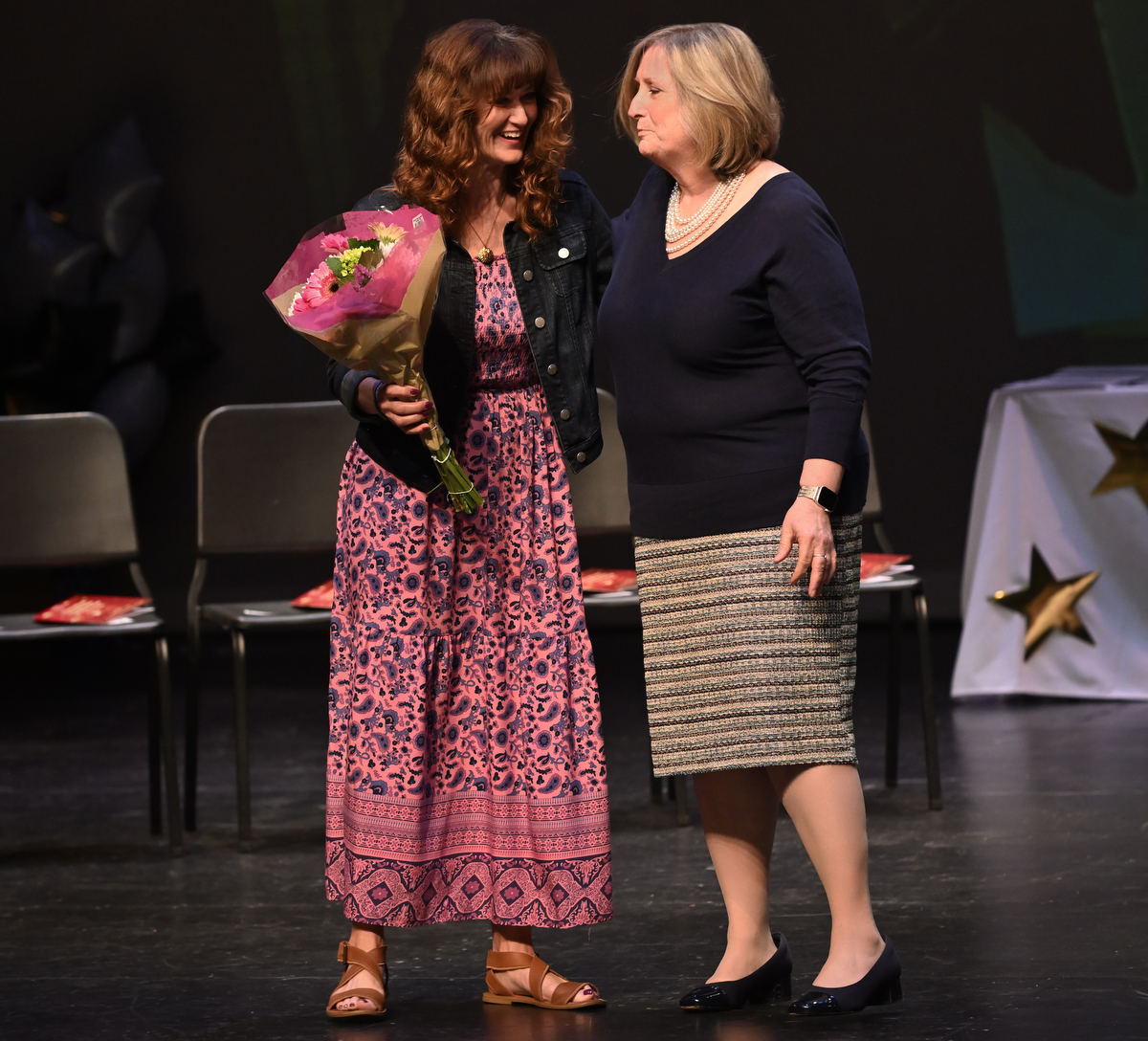 Krista Castellanos, President of the Capistrano Unified School District Board of Trustees, said classified employees are integral in bolstering students and that behind the students, "there are adults who care about them and help them go above and beyond themselves."
Ronda Walen, California School Employees Association Chapter 24 President, imagined a district without classified employees and saw collapsing infrastructure, closed libraries and offices, inadequate supervision, and benign without proper supplies or working technology.
Before the District honorees were announced, the District recognized Josephine Walberg, a paraeducator at the Adult Transition Program. Walberg, who won at the District level last year, was named the Orange County Classified Employee of the Year in her category. She advanced to the state competition but did not win.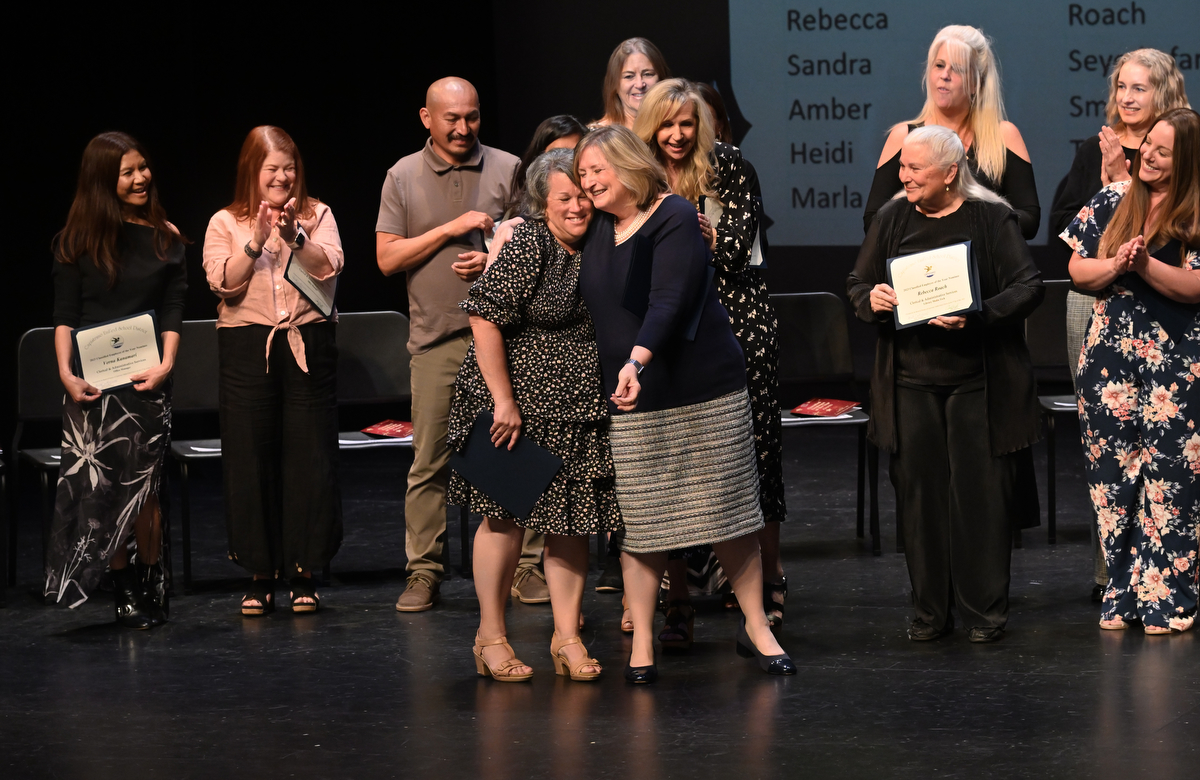 At the Capistrano High event, winners were named in the following categories:
Clerical and Administrative Services
Food and Nutrition Services
Custodial and Maintenance Services
Paraprofessionals
Health and Student Services
Technical Services
Security Services
Transportation Services
Skilled Trades
Winners were chosen by an 11-member selection committee.
Dianne Landeros, a 23-year employee and Office Manager at Marblehead Elementary, was chosen in Clerical and Administrative Services. The category featured 22 nominees, including secretaries, office managers, clerks, and others.
Landeros stood out for "keeping us organized and connected," according to her nomination, as well as for making Marblehead welcoming as the face of the school with a positive attitude. She also was a volunteer with the school's social committee and a mentor for the Orange County Gang Reduction and Intervention Partnership.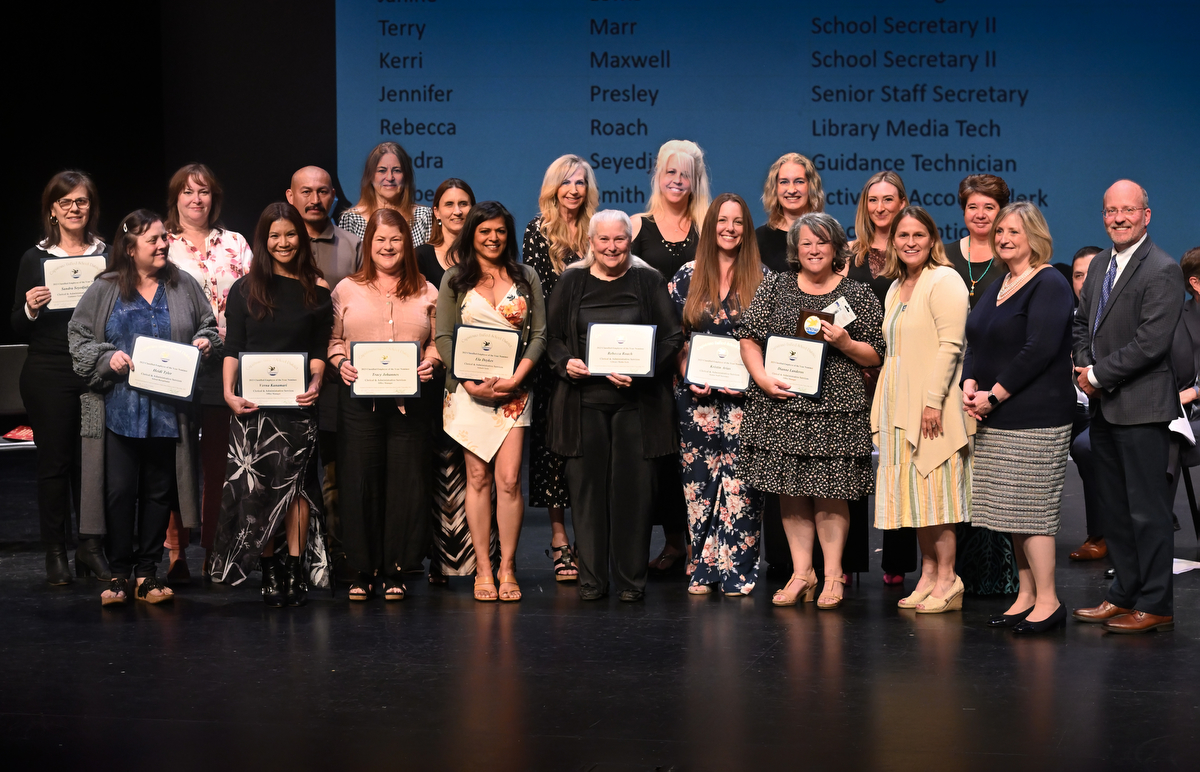 Although his formal title is as an HVAC Assistant in Maintenance and Operations, Roberto Gonzalez is a leader in Skilled Trades, which received six nominations for the category open to technicians, carpenters, plumbers, painters, and heating ventilation air conditioning (HVAC) systems workers.
According to his nomination, Gonzalez had skills that led higher level technicians to seek his advice and help. Gonzalez also received high marks for keeping systems working and cleaning up during this year's winter storms.
A 16-year employee, Jennifer Lantz is the Lead Food Service Professional at San Juan Hills High, overseeing the lunch programs at four schools. She was the winner in the Food and Nutrition Services category among six nominees. Noted for being "very particular," Lantz's nomination said, "She knows meals help students be successful today and every day."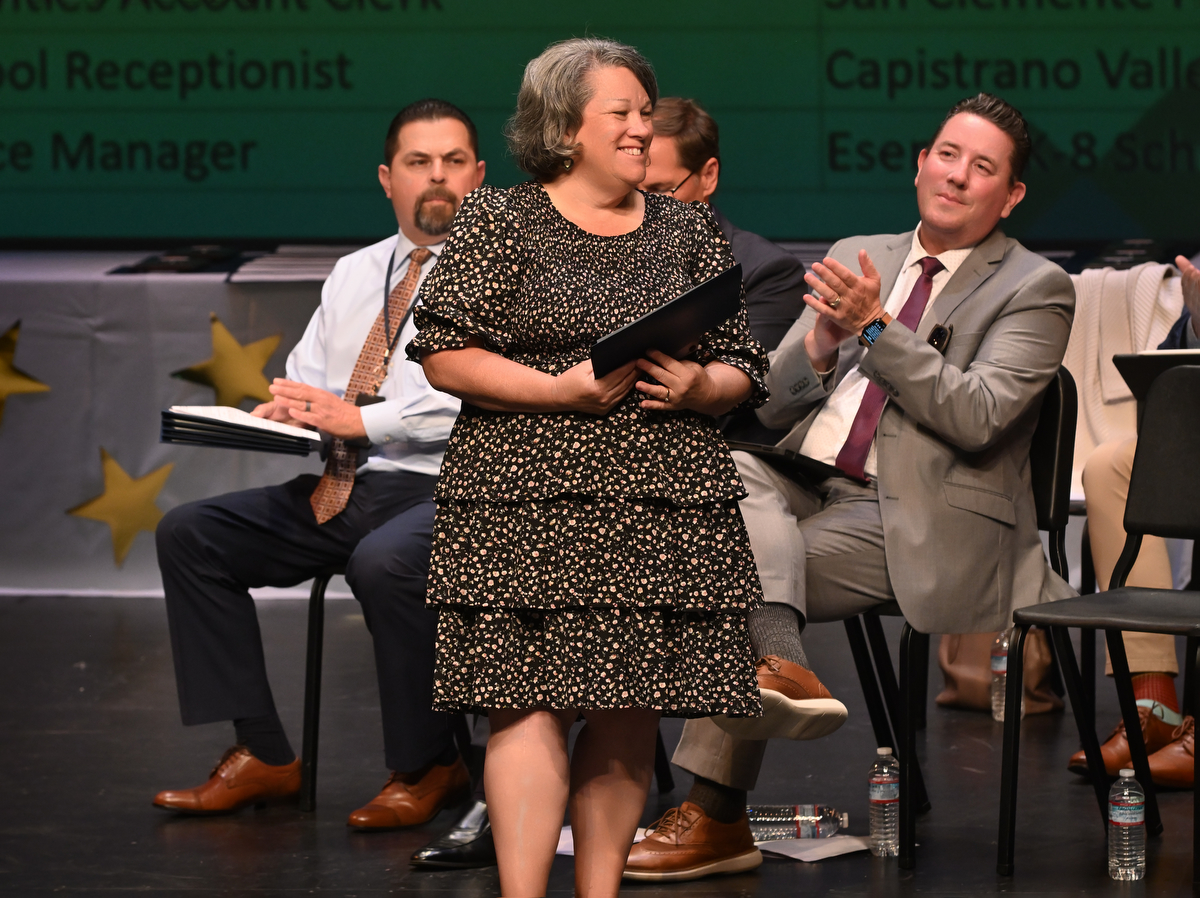 The Paraprofessionals category was the largest, with 34 nominees, including paraeducators and behavior support personnel. Speech and language pathologists, aides, and certain teachers are also eligible for this category.
Patricia "Trish" Ponce, who received multiple nominations, rose to the top of the class. A 6-year employee, the Paraeducator IV at San Juan Hills High was lauded for her love of arts and bringing that into her art lessons. She also has a bright personality and was recognized for organizing a "Friendsgiving" celebration.
At CUSD, the diligent workers in Technology Information Services are responsible for responding to thousands of tickets for service and repair.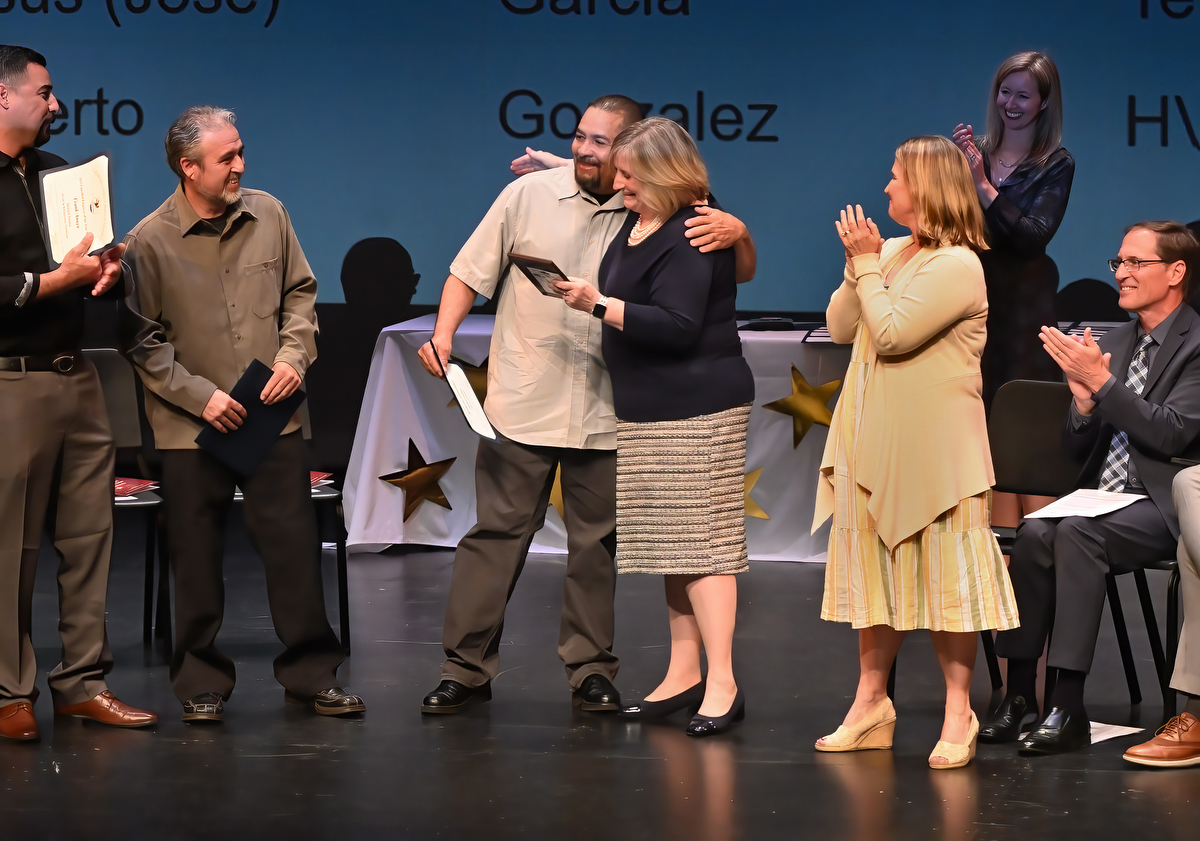 Research/Evaluation Analyst Ann Singleton-Tademy received multiple nominations for her work. A 19-year employee for the district, more than nine in her current department, she was cited for "keeping managers updated" and providing proactive suggestions. She also showed particular skill in researching and analyzing data.
The nod in Health and Student Services, which includes nurses and community liaisons, went to Cesar Reategui, a Bilingual Community Liaison at Dana Hills High. Reategui was praised for his ability to increase the involvement and engagement of parents, particularly those with limited English, with their children's academic careers. The 15-year employee is also involved in a number of charity projects, including Cinderella's Closet, which help juniors and seniors obtain gowns for their proms.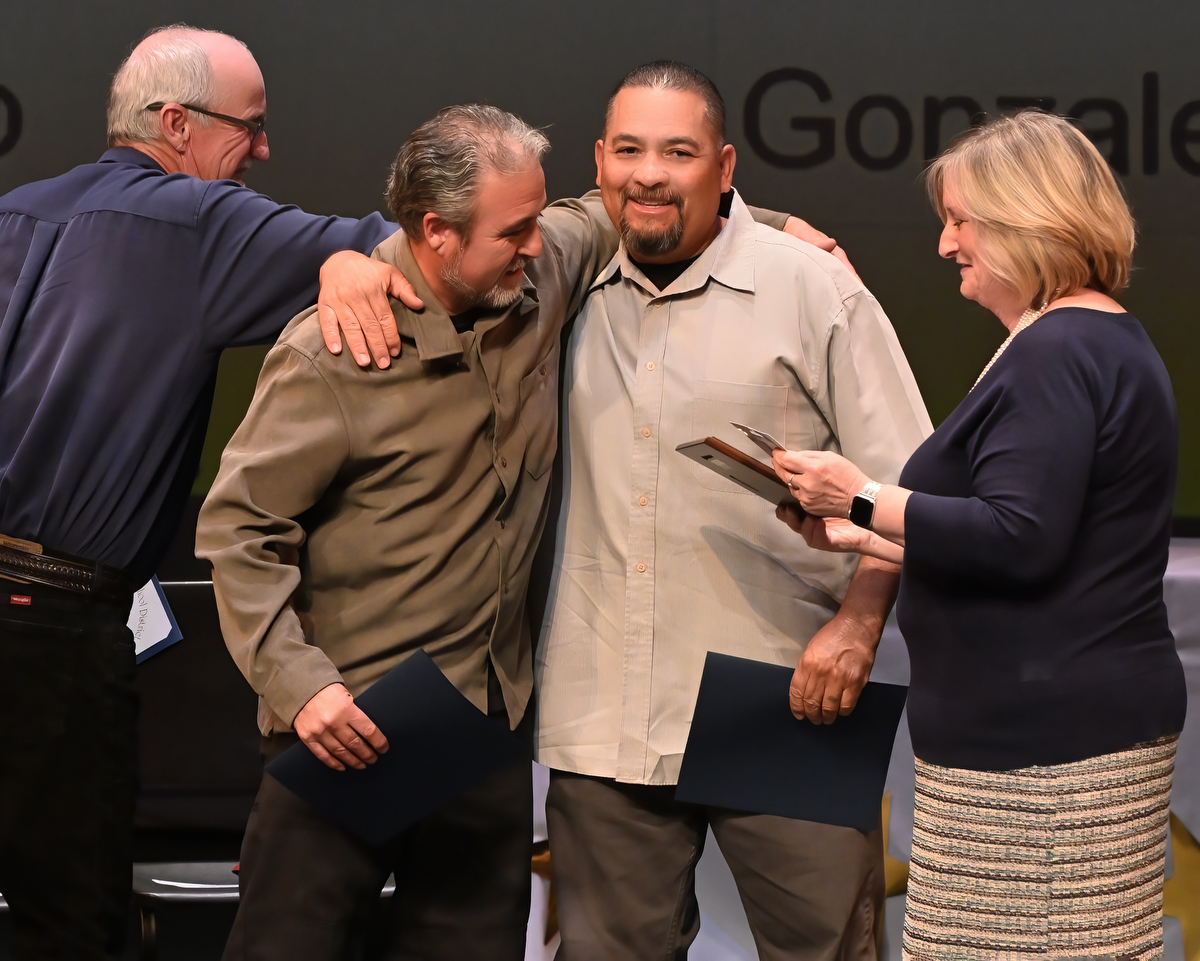 Keeping the trains or, in this case, buses running on time is no small feat, especially with 147,000 school trips and 22,000 field trips scheduled each year in the district. Transportation is tasked with that responsibility, and this year's Employee of the Year in that category is Bonnie McKinnon.
A Bus Driver and Route Specialist for six years, McKinnon has worn many hats in the department, including training dispatchers. She was cited for her collaborative ethic and for creating detailed plans to keep drivers on route and on schedule. In her spare time, McKinnon has volunteered as a grief counselor.
Campus and Student Supervisors are key players in safety in schools and were the nominees in the Security Services category. The winner in the category was Wendy Nguyen, an 8-year employee and Middle School Campus Supervisor at Don Juan Avila Middle School. She supervises and maintains order in the parking lot during student drop-off and pick-up times.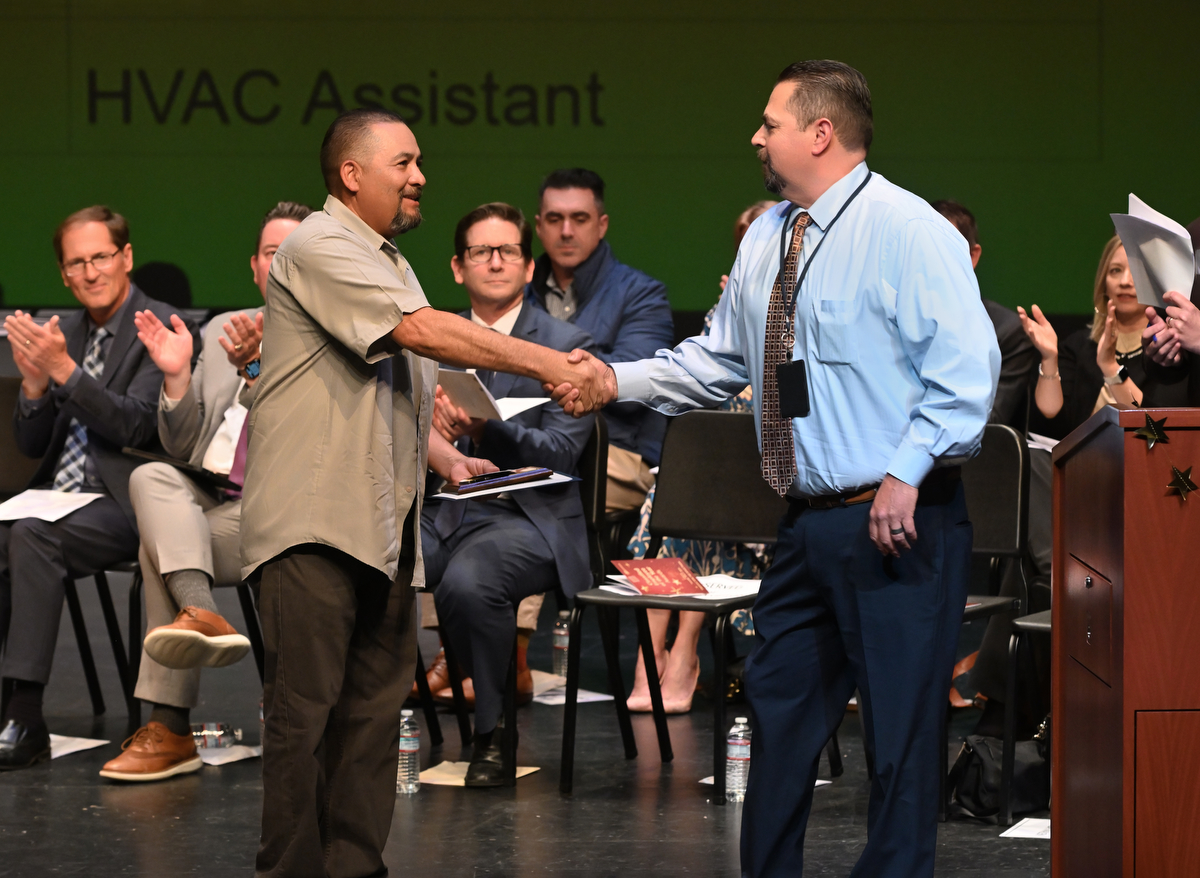 Norberto Mejia, a Custodian III at Chaparral Elementary School, is notable for his infectious smile and can-do attitude, which helped him earn recognition in the Custodial and Maintenance Services category, which included custodians, groundskeepers, and pool maintenance workers.
"You take pride in your work and do it with a smile and positive attitude," wrote Mejia's nominator. Mejia is an eight-year employee and was also praised for helping Chaparral feel connected.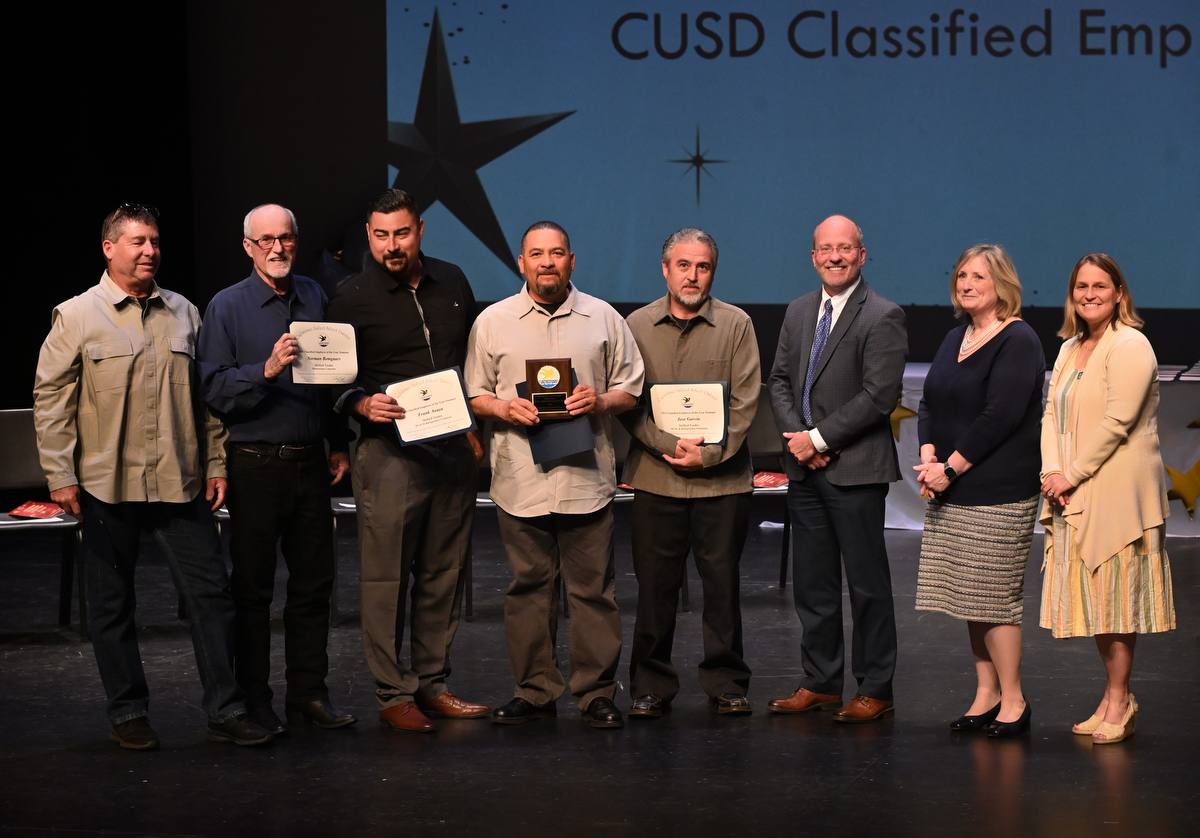 The full list of nominees is below.
Clerical and Administrative Services
Kristin Arias, Special Education Series
Karen Bucknam, Capo High
Wendy Buhrmaster, Moulton Elementary
Linda Cooper, Reilly Elementary
Gina Cornish, Wagon Wheel
Ela Deykes, Reilly Elementary
Bianca Gomez, Capo Valley High
Sharon Hall, Technology Services
Felix Hernandez, Union High
Donna Horn, Tesoro High
Tracy Johannes, Lobo Elementary
Verna Kanamori, Canyon Vista Elementary
Dianne Landeros, Marblehead Elementary
Janine Lewis, Malcom Elementary
Terry Marr, Niguel Hills Middle
Kerri Maxwell, Arroyo Vista K-8
Jennifer Presley, Education Services
Rebecca Roach, Arroyo Vista K-8
Sandra Seyedjafari, Ladera Ranch Middle
Amber Smith, San Clemente High
Heidi Tyler, Capistrano Valley High
Marla Weiske, Esencia K-8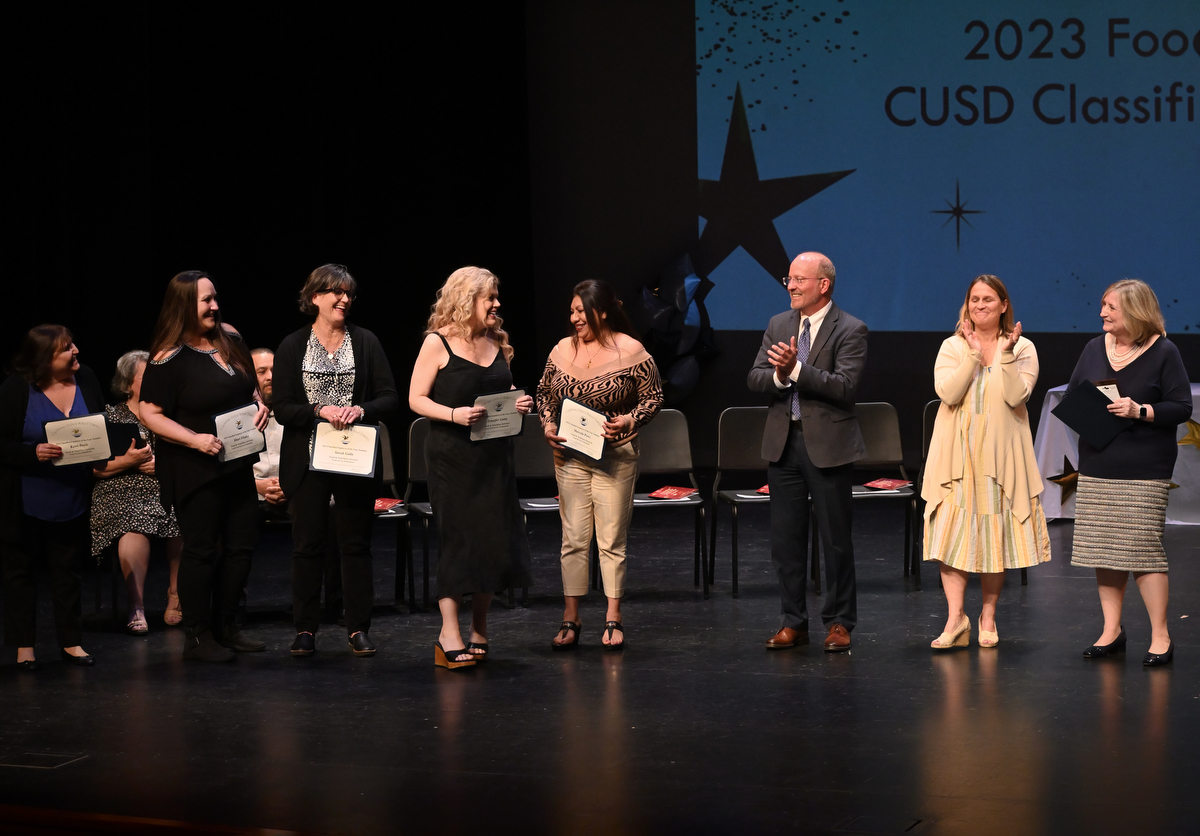 Skilled Trades
Frank Anaya, Maintenance and Operations
Norman Bomgaars, Maintenance and Operations
Robert Cunningham, Maintenance and Operations
Alejandro Figueroa Fitz, Maintenance and Operations
Jose Garcia, Maintenance and Operations
Roberto Gonzalez, Maintenance and Operations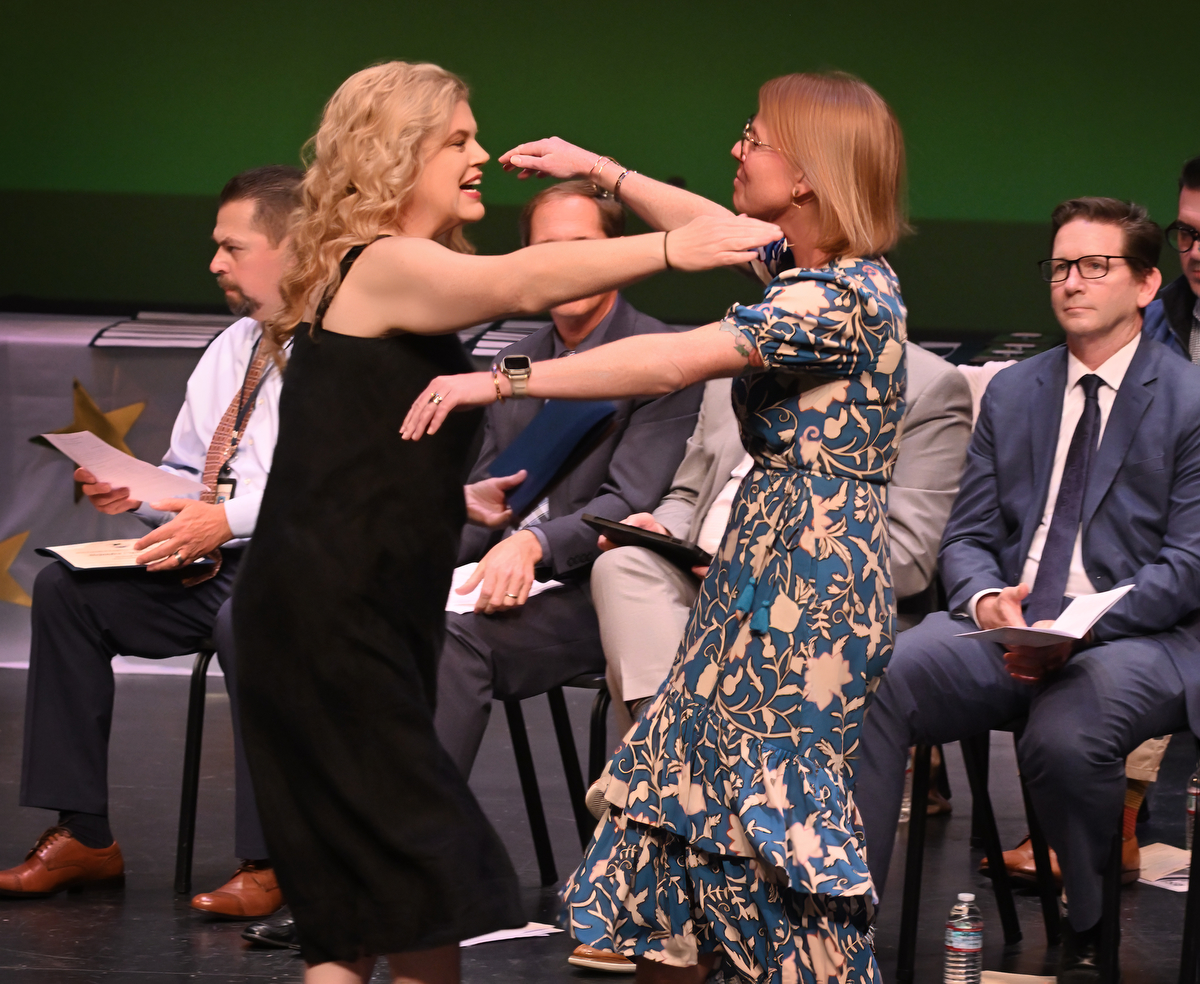 Food and Nutrition Services
Kerri Doyle, Wagon Wheel Elementary
Shari Flatley, San Clemente High
Sarah Gallo, Marco Forster Middle
Elizabeth Labbe Howard, Don Juan Avila Middle
Jennifer Lantz, San Juan Hills High
Marcela Perez, Las Palmas Elementary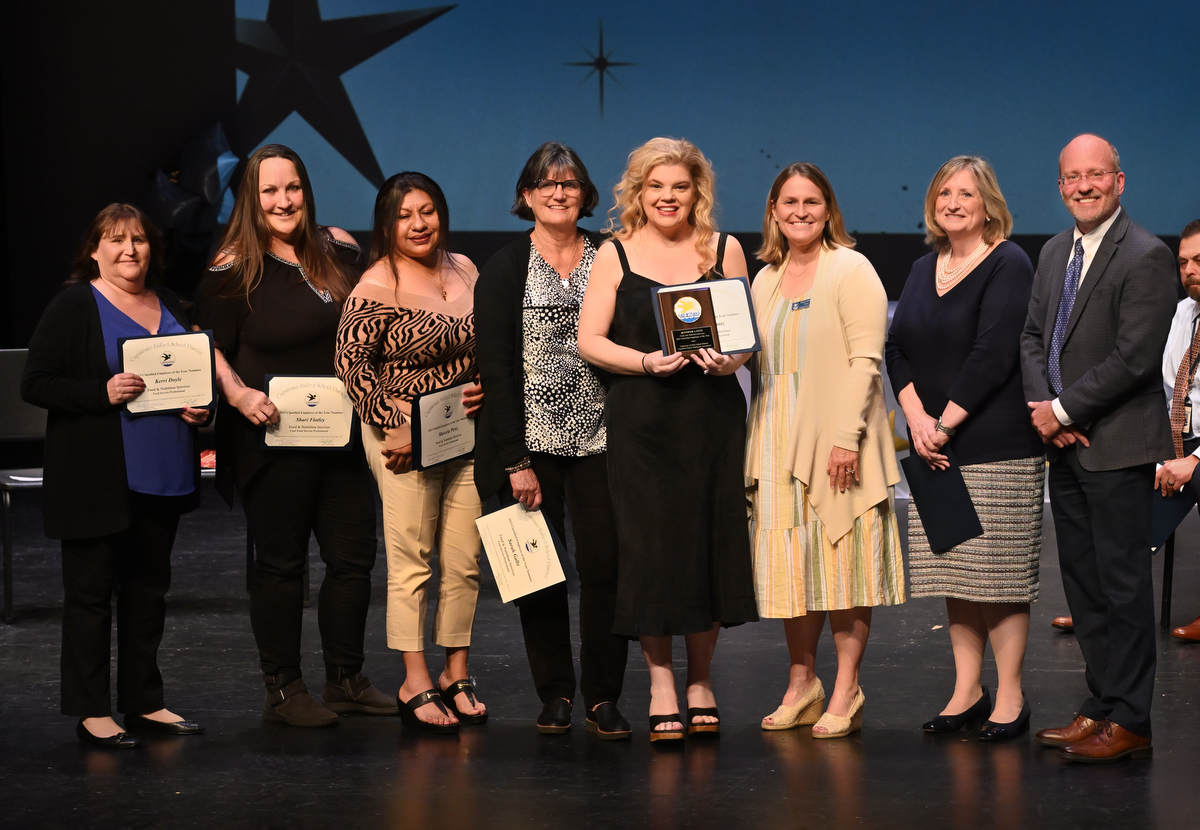 Paraprofessionals
Joana Albertini, Kinoshita Elementary
Dana Alsamman, Reilly Elementary
Kristina Ayon, Chaparral Elementary
Randi Benner, Dana Hills High
Alissa Boland, Niguel Hills Middle
Mitravinda Burns, Transportation
Isabelle Choquehuanca, Malcom Elementary
Sandra Clark, Chaparral Elementary
Kimberly Doering, Transportation
Ruth Dormaier, Del Obispo Elementary
Michelle Economos, Kinoshita Elementary
Lisa Fryar, Adult Transition Program
Norma Garcia, Chaparral Elementary
Alegra Garduno, Dana Hills High
Jessica Golden, Clarence Lobo Elementary
Miriam Guthary, Dana ENF
Robin Harris, Dana Hills High
Haydeh Hekmat, Dana Hills High
Lyndsey Jentsch, Tijeras Creek Elementary
Eli Jones, Don Juan Avila Middle
Linda Kmett, Ayer Middle
Elena Lange, Concordia Elementary
Mariana Larios, George White Elementary
Nancy Larkin, Union High
Kathy McCoy, Hidden Hills Elementary
Jacqueline Mickle, Canyon Vista Elementary
Maria Oyarzabal, Viejo Elementary
Tina Panning-Lbate, Ambuehl Elementary
Rebecca Peterson, Malcom Elementary
Patricia Ponce, San Juan Hills High
Areli Quijivix, Viejo Elementary
Liz Schmitzer, Ambuehl Elementary
Angela Thompson, Aliso Viejo Middle
Juanita Whyte, Wagon Wheel Elementary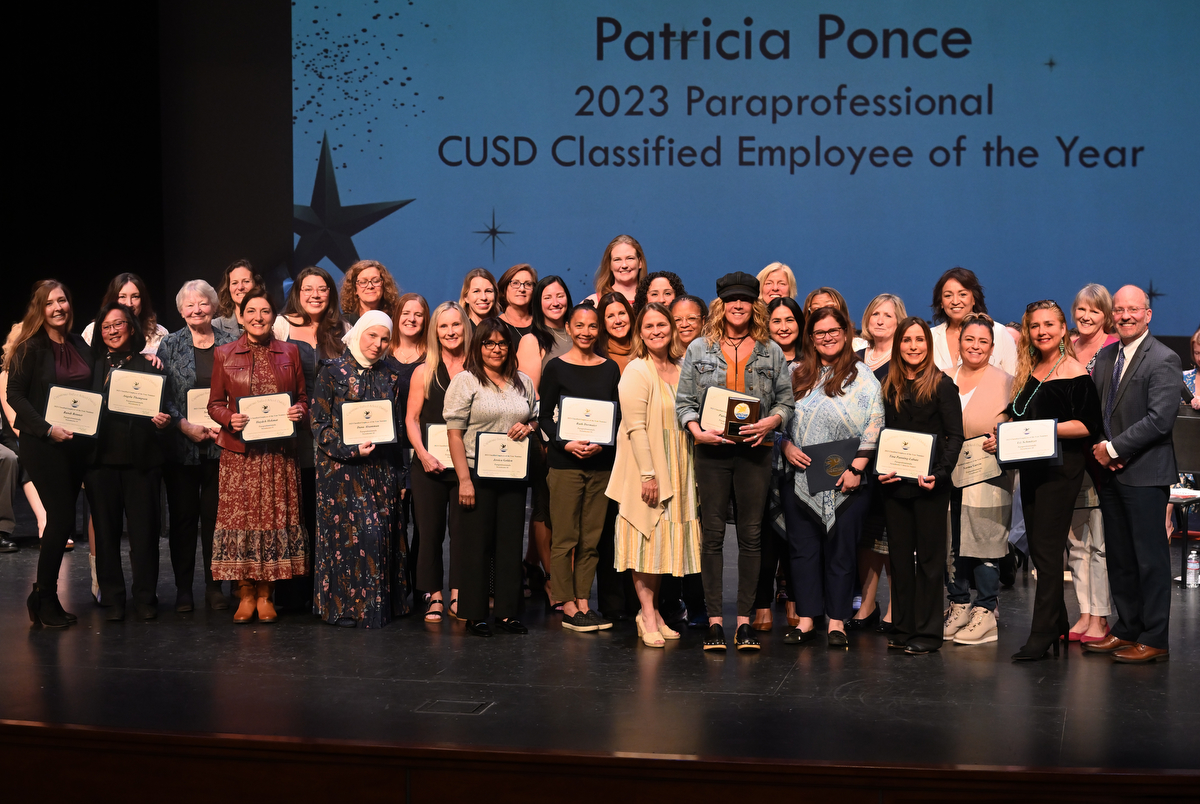 Technical Services
Miguel Castillo, Technology Information Services
Cindy Hamilton, Technology Information Services
Tina Messineo, Technology Information Services
Ann Singleton-Tademy, Technology Information Services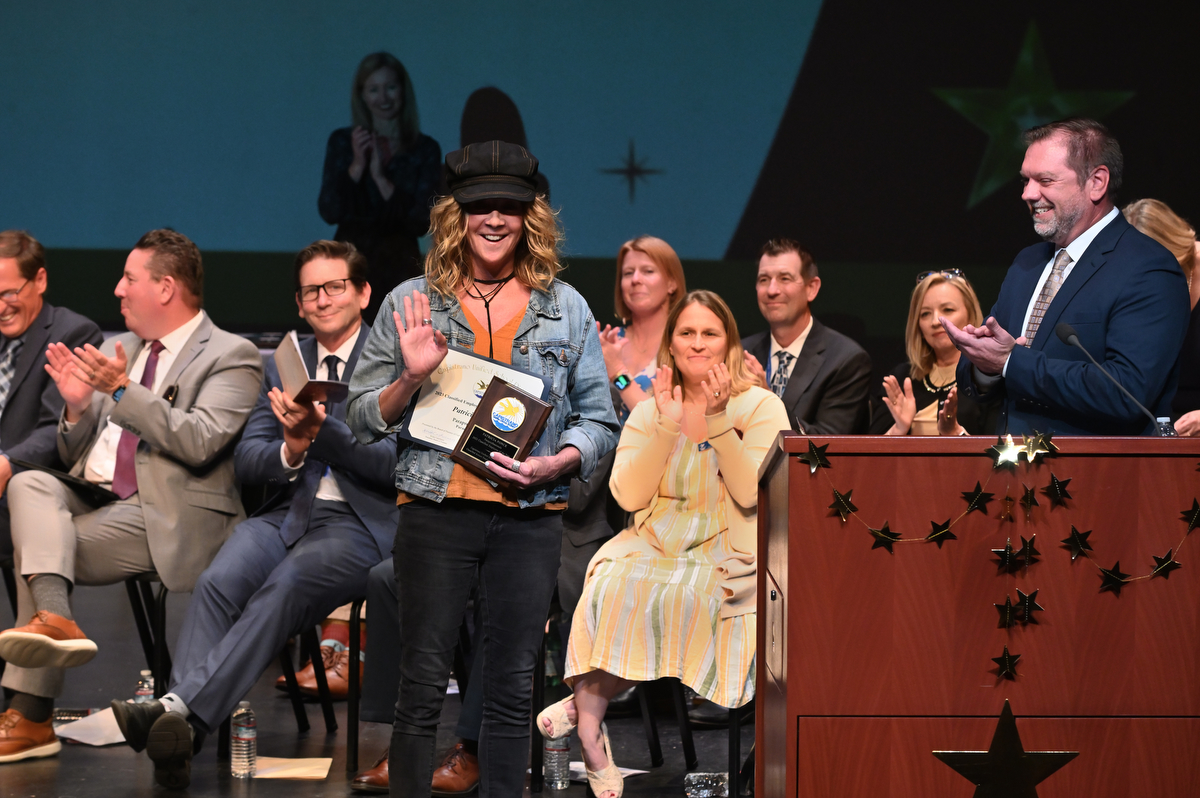 Health and Student Services
Maria L. Bonilla, Viejo Elementary
Rosemary Karanja, Marco Forster Middle
Cesar Reategui, Dana Hills High
Nancy Spector, Lobo Elementary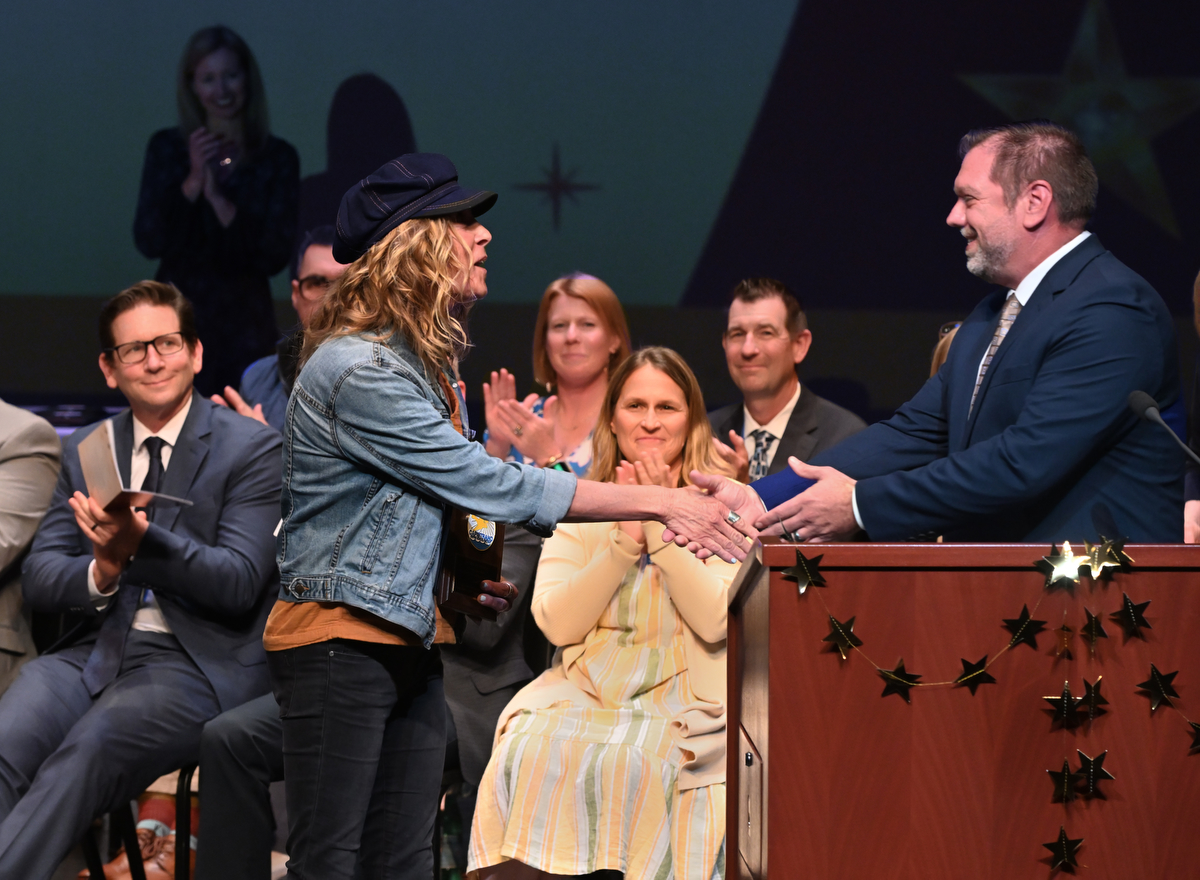 Transportation
Edwin Fuentes
Dolores Gonzales
Mike Johnson
Louis Maull
Bonnie McKinnon
Molly Thoman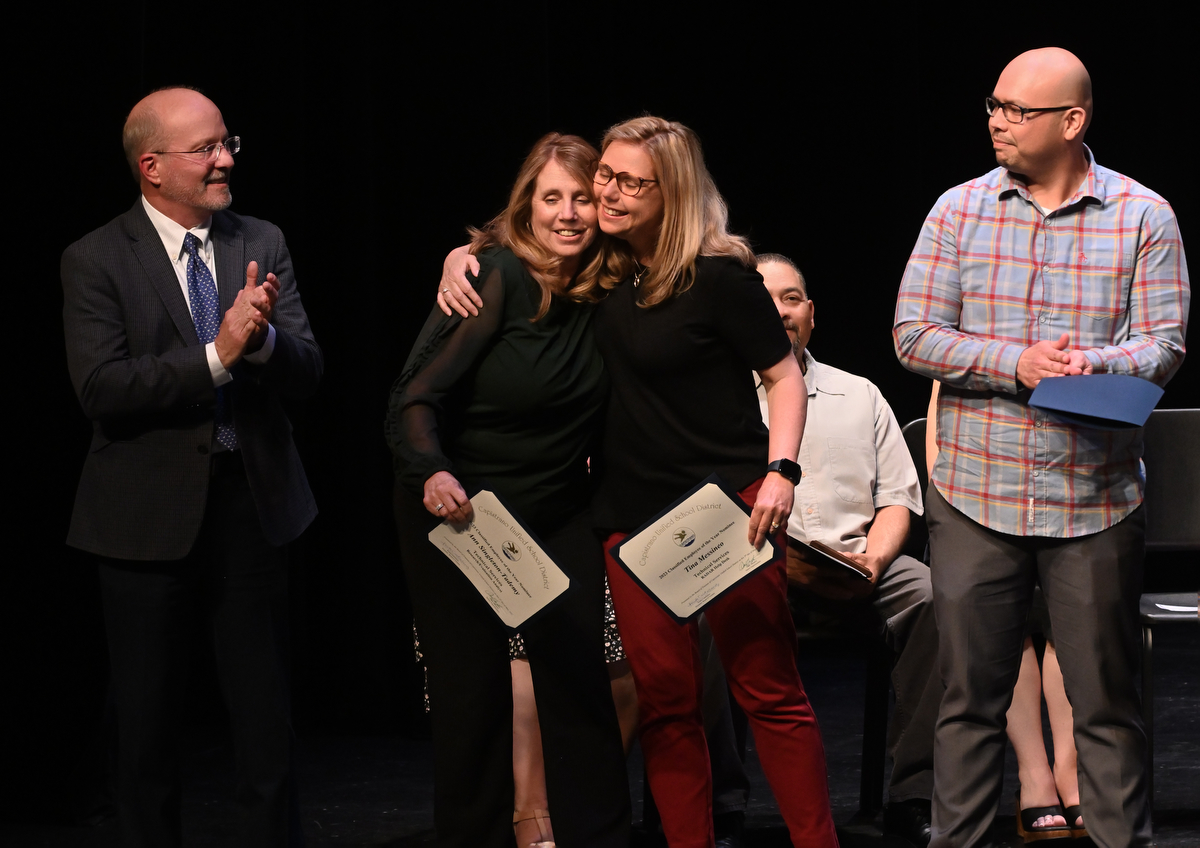 Security Services
Perla Gonzalez, Viejo Elementary
Claudia Mendez, San Juan Elementary
Wendy Nguyen, Don Juan Avila Middle
Debbie Reynolds, Capistrano Valley High
Kristin Stairs, Moulton Elementary
Elizabeth Sullivan, Ayers Middle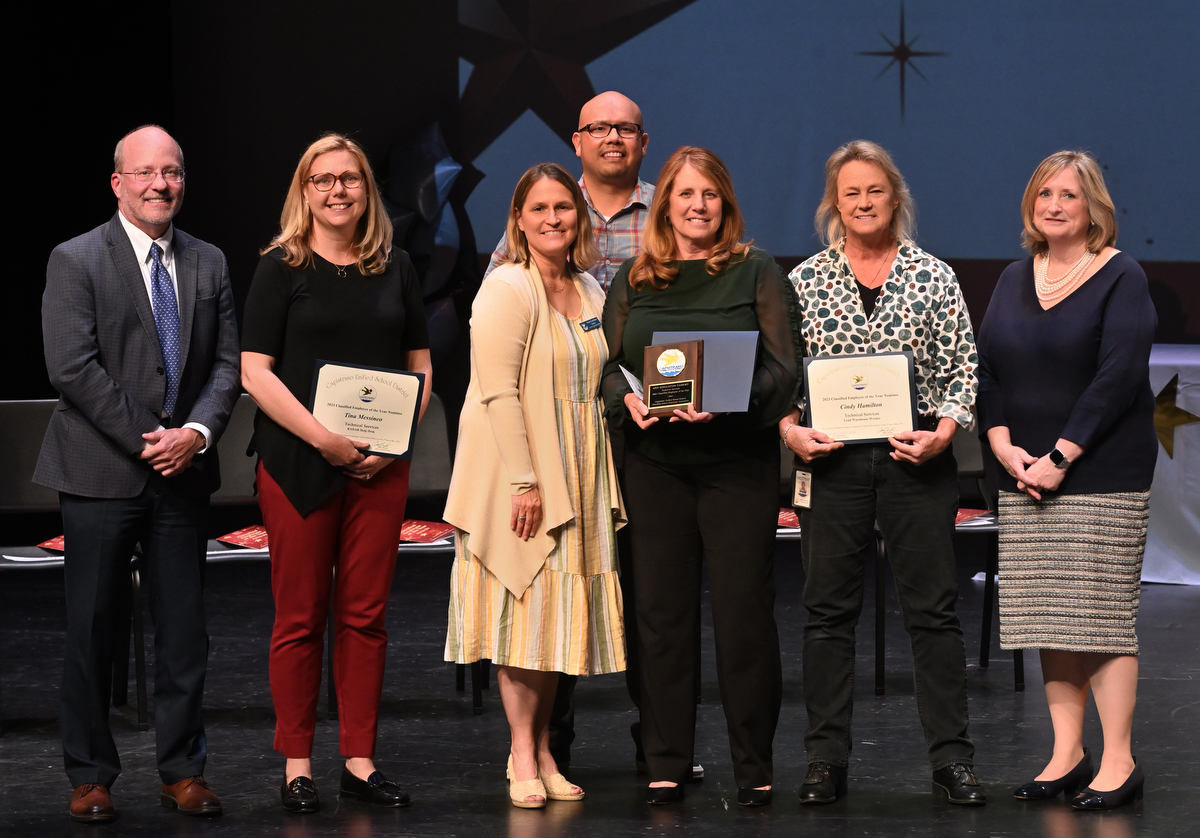 Custodial and Maintenance Services
Luis Araujo, Oak Grove Elementary
Ramiro Arce, Maintenance and Operations
Brian Biggs, Lead Groundskeeper
Marcos Caudillo, Groundskeeper
James Galvan, San Clemente High
Rafael Gutierrez, Shorecliffs Elementary
Brett Huizar, Grounds Equipment
Norberto Mejia, Chaparral Elementary
Isaac Morales, San Clemente High
Elmer Sangalang, Viejo Elementary
John Sangalang, San Juan Hills High
Anibal Santos-Maldona, Las Flores Middle
Victor Torres, Wood Canyon Elementary