By Cindy Arora
When Capistrano Unified School District closed all of its campuses due to the pandemic, Principal Curt Visca began to think of ways he could bring happiness to students who now faced uncertainty.
On April 7, wearing an oversized straw hat and a Hawaiian shirt, Visca introduced "Capo Toon Time," a lively distance learning class with fun music, silly jokes, plenty of catch phrases, and step-by-step instruction that brought a surfing taco to life.
The result was a "radi-cool" new educational show, which brought a layer of quirky and lightheartedness that has been welcomed by students and parents.
"When we started doing this, there was so much angst and we didn't know what was going to happen with distance learning," Visca said. "We just wanted to bring some fun to students and the response has been amazing, not just from students, but from parents too."
Since its launch on a rainy afternoon in April, Capo Toon Time and Sammy Surf (Visca's character name) has aired eight times, each show roughly 10 minutes with fun characters to draw, including a skateboarding hamburger, a jovial pizza, a big-eyed carrot, a happy shark and a cartoon dog.
For Visca, the experience of receiving a flood of emails with drawings from students – from kindergarten and beyond – is so much more than he could have dreamed.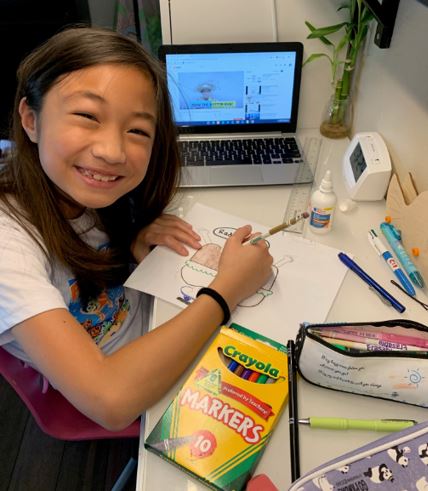 "I'm averaging about 45 drawings per show right now, which is amazing," Visca said. "We didn't know how this would go, but all of the sudden we were getting photos, screen shots and not just from students, but parents too."
Visca, who has been an educator with CUSD for 33 years, is no stranger to being in front of a camera for his cartooning. From 1989 to 2016, he had his own cable show called "It's Curtoon Time" that taught kids and adults how to draw simple and silly "Curtoons."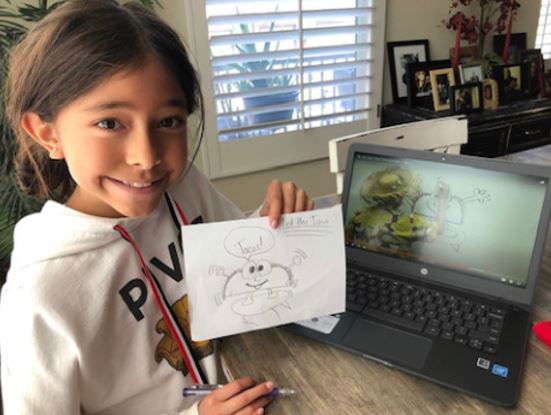 Sammy Surf came to existence from "Curtoon Time" and is now a part of Capo Toon Time.
"When I was in middle school I drew for the yearbook and school newspaper," said Visca, who grew up in Huntington Beach and now lives in San Clemente. "I was a cartoonist for the college newspaper and majored in advertising, but my intent has always been that I want to teach kids how to draw. And the take away is that anyone can draw. I want them to discover their own style."
Visca has received accolades from parents and teachers who have tuned into Capo Toon Time for fun and education.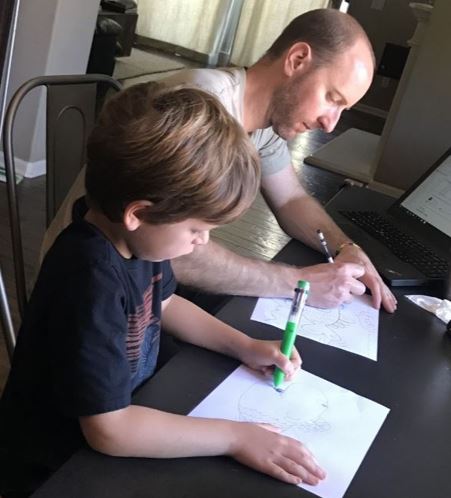 "Thank you so much for creating such fun and educational videos for our kids (and moms and dads too!) We all love the cartoons, jokes, and interesting bits of trivia. My son looks forward to watching your new episodes each week" CUSD parent Sandy Larson said.
Teachers who have had to adapt to distance learning have incorporated Capo Toon Time into their curriculum.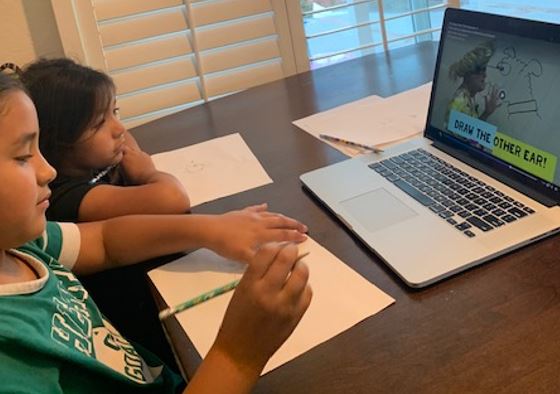 "Every Friday morning my class and I do the "It's Capo Toon Time" drawing for the week at the end of our Zoom Room meeting, said Canyon Vista Elementary School teacher Angie Kilroy. "They love it!"
But, it was parent Melissa Thomas who summed up what it has been like to have Visca teaching her kids how to draw – perfectly.
"OMG, I'm losing my mind that I used to watch this guy on 'It's Curtoon Time' when I was a kid! This is so exciting!" she said.
To catch all episodes of Capo Toon Time, visit the CUSD Insider YouTube Channel.
The finale episode will air on Tuesday, June 2 on CUSD's Facebook and Instagram.