By Lou Ponsi
In the heat of the moment, neither Capistrano Valley High School quarterback Trey Kukuk nor Cougar Coach Sean Curtis knew that something special was unfolding during the Cougars' 59-56 victory over Trabuco Hills High School in a critical Sea View League game played Oct. 22 at Capistrano Valley High School.
The following day Kukuk received confirmation that he had set a new Orange County record by passing for 615 yards, besting the old mark of 613 yards set by El Toro's Conner Manning in 2012.
Kukuk, a junior and a first-year starter, also completed 40 of 61 passes to set a school record, along with throwing six touchdown passes and running for two touchdowns, also a school record.
"It was amazing," Kukuk said. "You start to think of all the legacy you're leaving. It was an amazing moment for sure. I am super humbled and honored to have that record."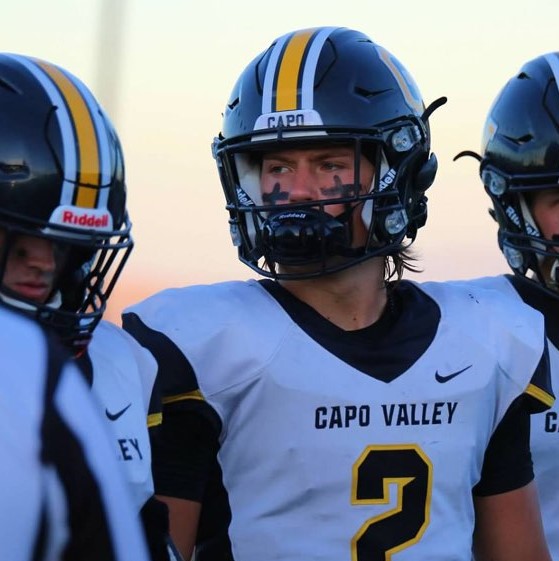 Initially, it was thought Kukuk had fallen a few yards short of the record, but after coaches studied every play on game film, they could see that at least one completion had not been counted.
Curtis sent the film and the corrected statistics to the media and to the California Interscholastic Association Southern Section for verification.
Kukuk secured the record by leading two 80-yard scoring drives in the final two minutes.
The first touchdown drive gave the Cougars a 51-49 lead.
The Wolverines came back with an 80-yard touchdown drive of their own to go ahead 56-51 with under a minute left in the game.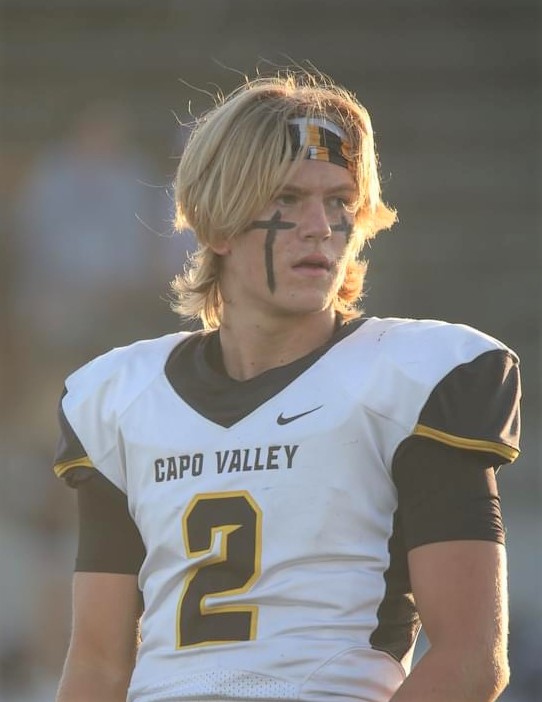 Kukuk then drove his team down the field, connecting with Dane Benedix for a 30-yard touchdown pass with six seconds left to give the Cougars the lead for good.
"In the heat of the moment, I really didn't have any idea where he was yards wise," Curtis said. "I had a feeling when the clock clicked zero that something special had gone down."
For the season, Kukuk has thrown for 2,837 yards, second in the county to Dana Hills High School quarterback Bo Kelly's 2,865 yards.
Kukuk, who also plays for the Cougars' basketball team, has also thrown 29 touchdown passes and rushed for 649 yards and nine touchdowns.
"He's been putting up really good numbers. He had several good games of 300 yards and more," the coach said. "He's been doing a good job with his feet as well, as much as he does in the air. A lot of games, he has more than 100 yards rushing as well. We're really proud of him."