By Lou Ponsi
A physician. A restaurant owner. An Orange County sheriff's deputy. Several mayors and business executives.
On Friday, these and dozens of other professionals who serve their communities in a variety of ways spent a few hours as a "Principal for a Day" in elementary, middle, and high schools within the Capistrano Unified School District.
Editor's Note: A complete list of participants is provided at the end of this article.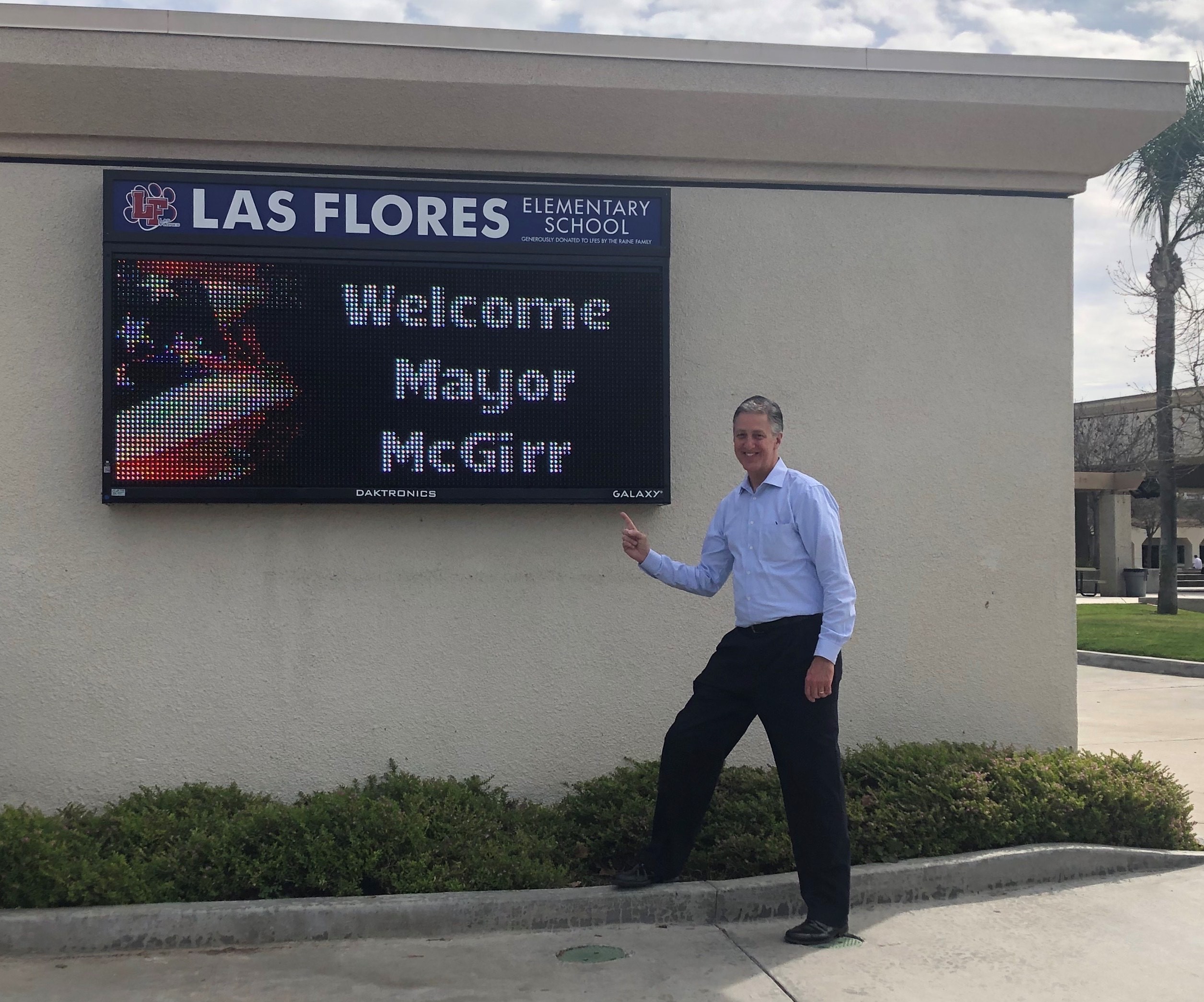 Then they shared their experiences at a luncheon held at district headquarters.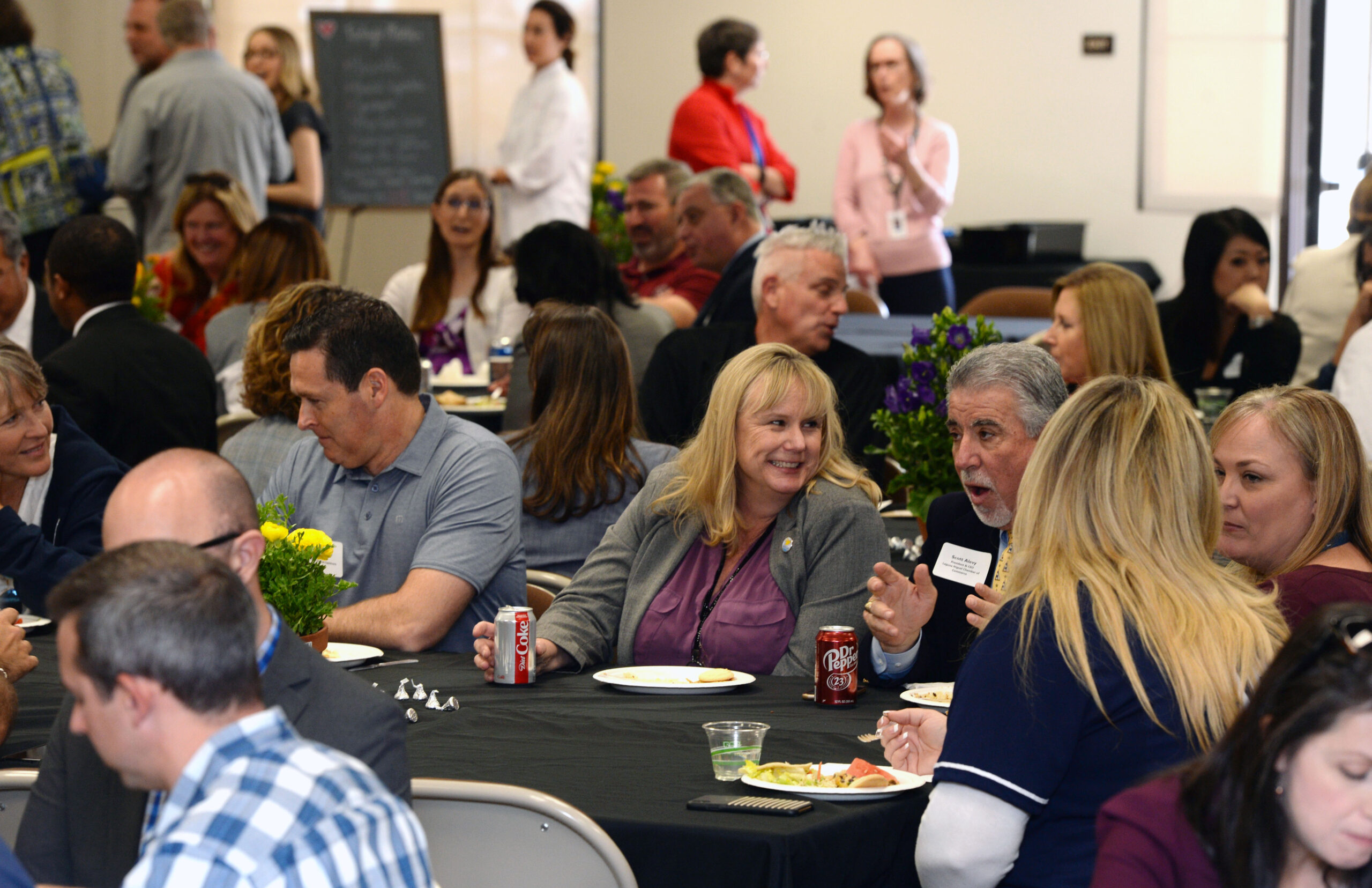 The luncheon was catered by San Clemente High School culinary arts students. The culinary arts program is one of 28 career and technical education pathways offered in partnership with College and Career Advantage.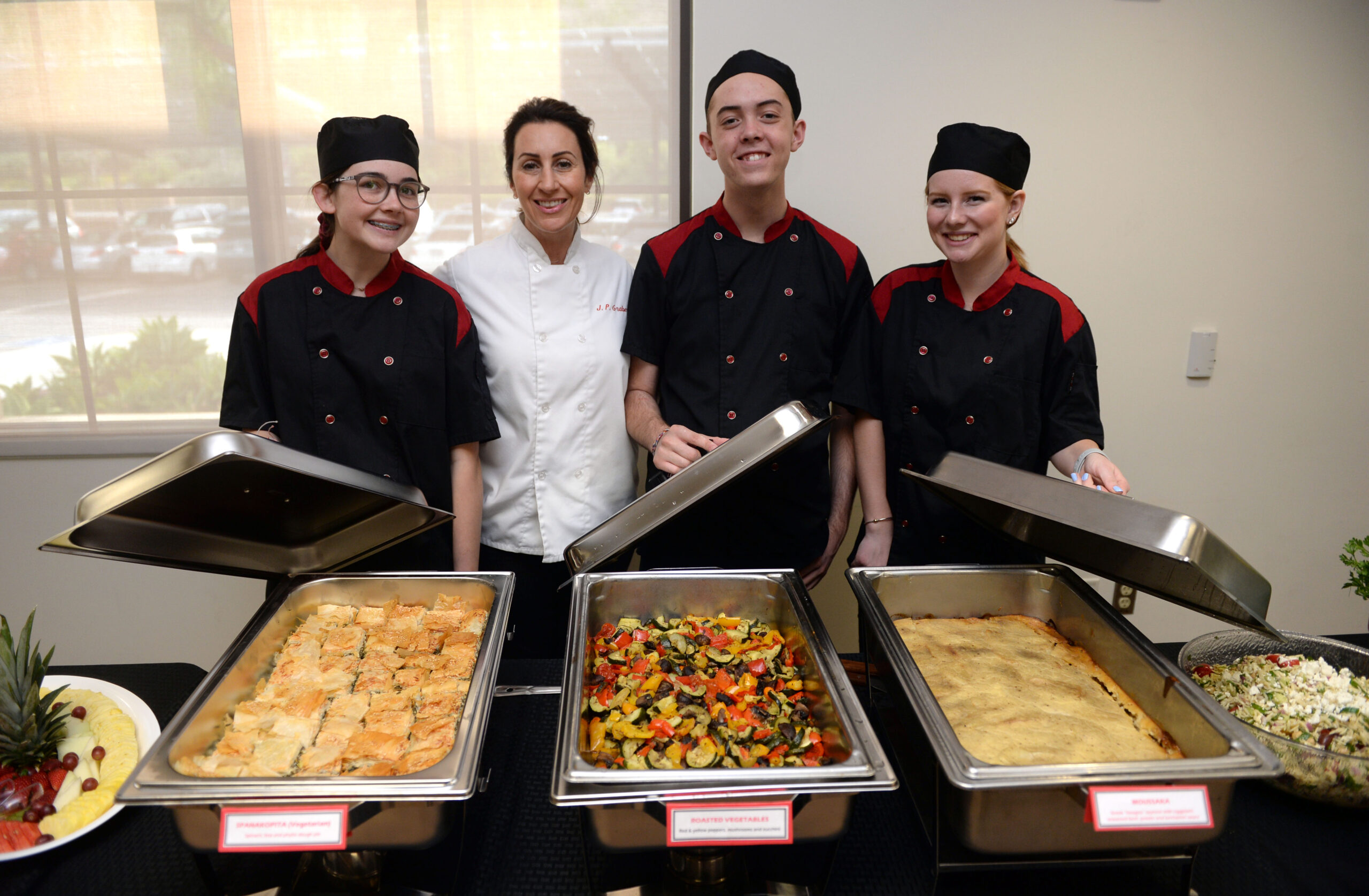 Many of the "principals" were amazed by the welcome they received from the staff and the students and how well the teachers and administrators interact with each other and the students.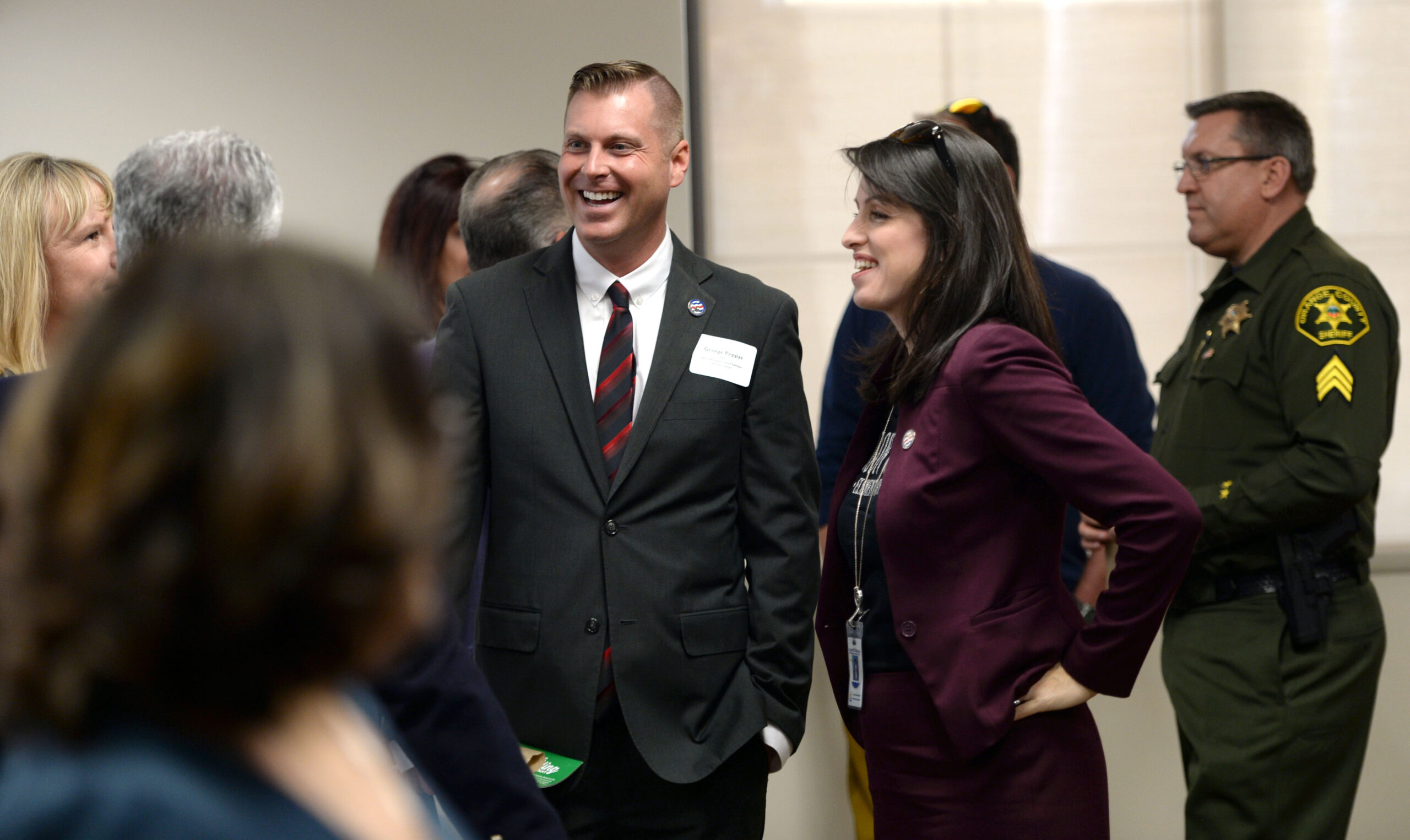 They were pleasantly surprised by the individual nature of the instruction, which is tailored to the needs of each student.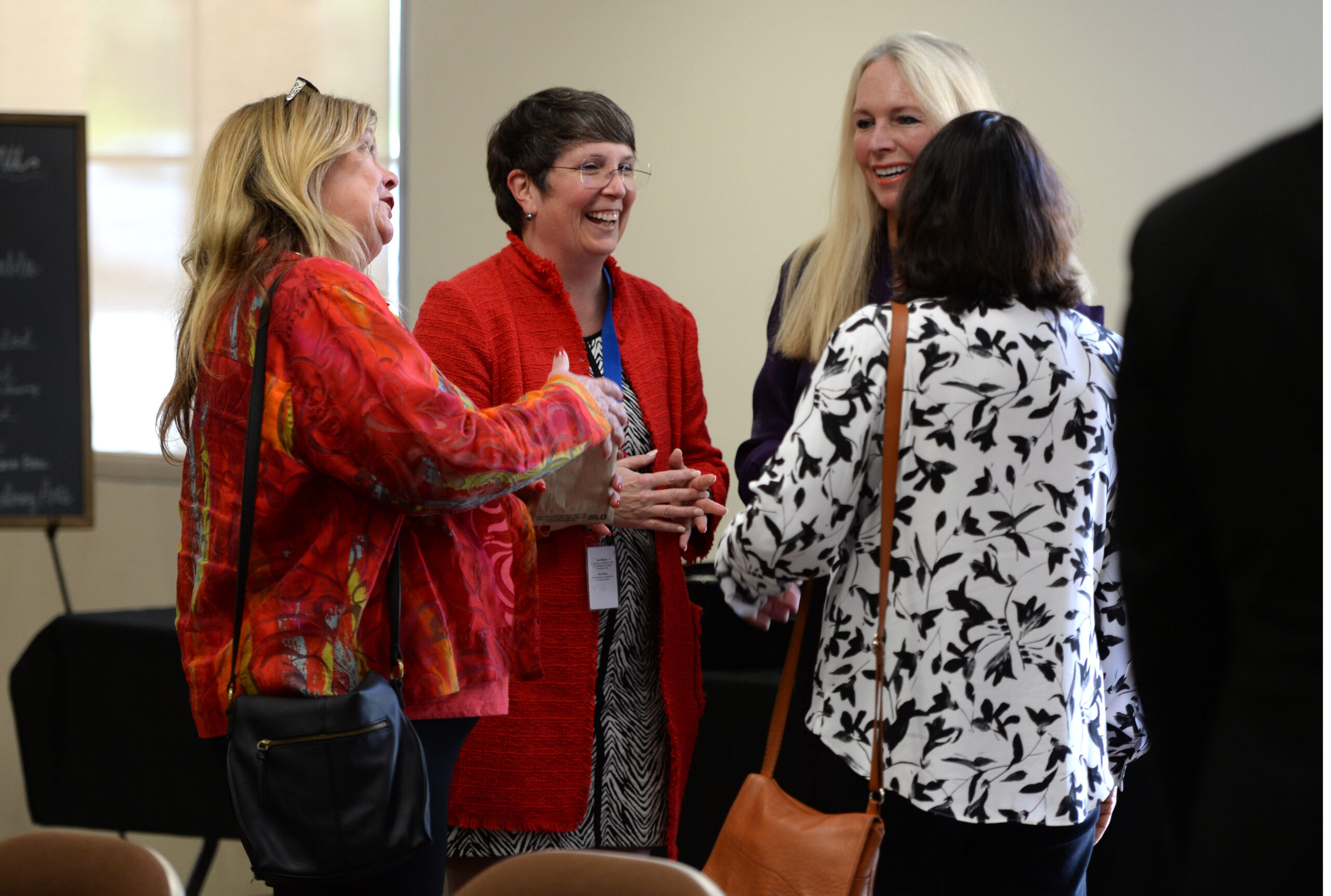 "It was really, really impressive for me to see the programs, the  creativity that is spawned and encouraged there at Capo in the theater arts program, the computer labs, and all the different things that they do," said Mission Viejo Mayor Brian Goodell, who spent Friday morning at Capistrano Valley High School.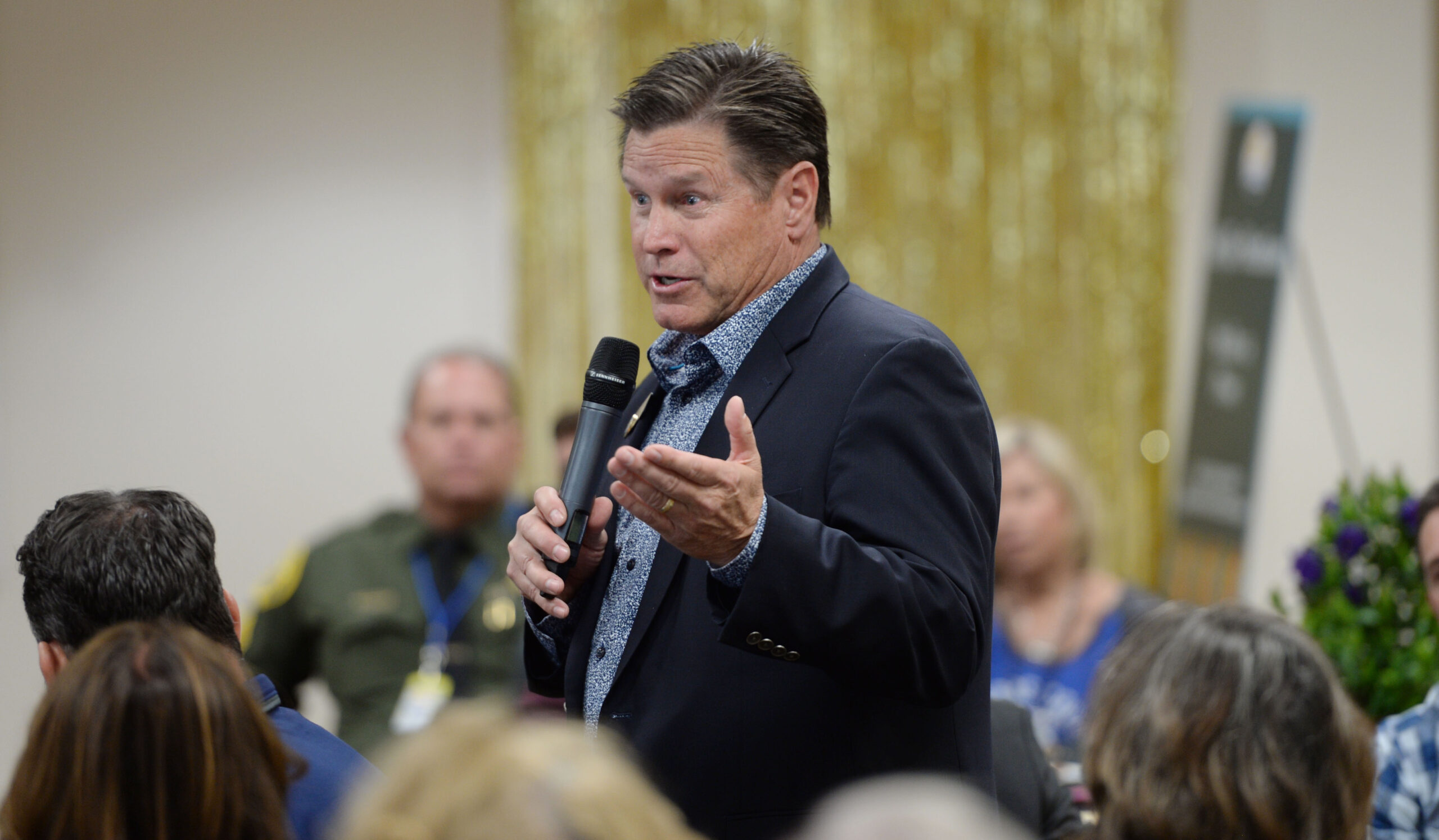 Ricardo Beas, owner of Ricardo's Place, a Mexican restaurant in San Juan Capistrano, served as principal at Kinoshita Elementary School under the guidance of principal Jose Pedraza.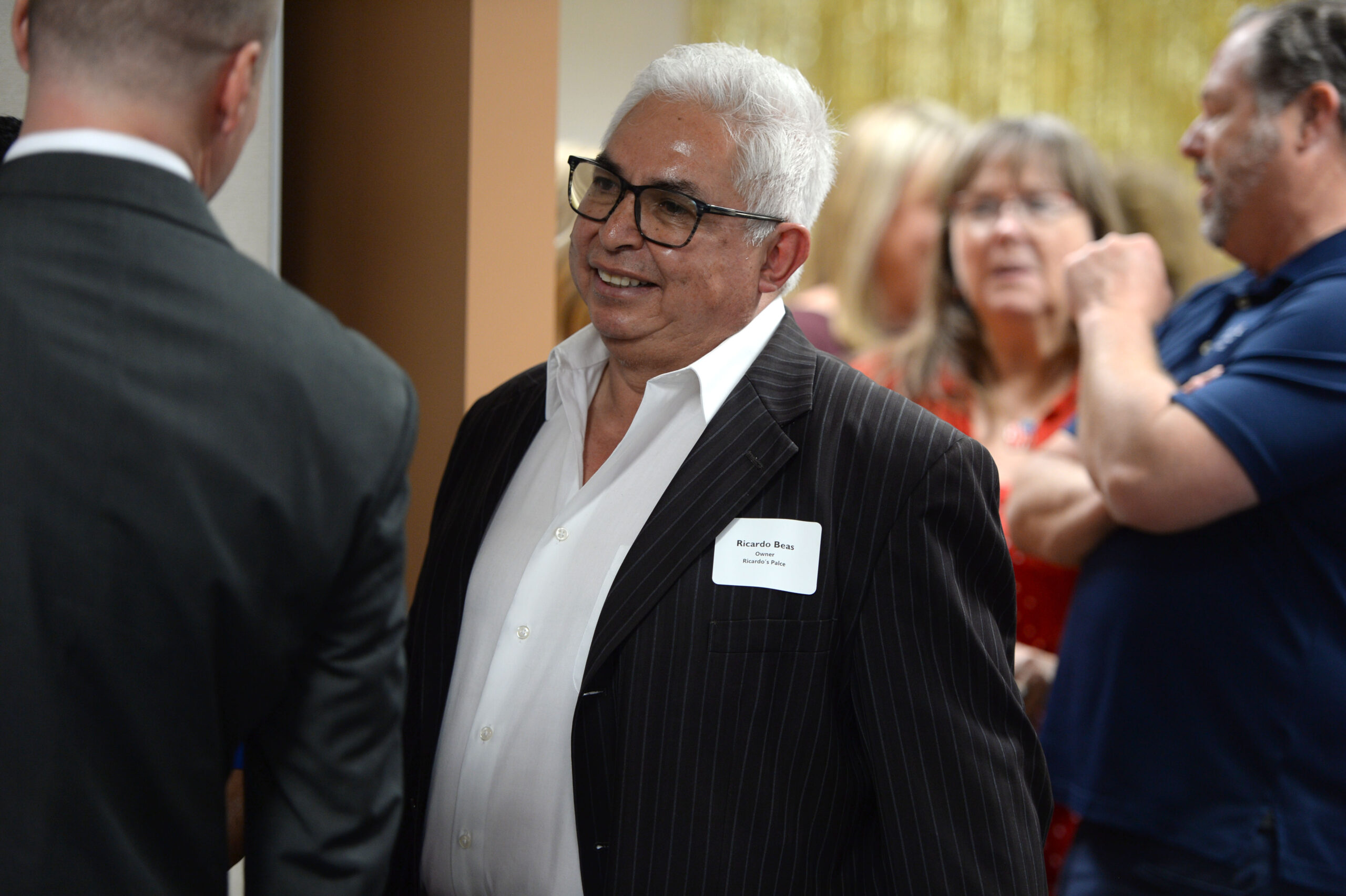 Being on the campus of an elementary school was like going back in time, said Beas, who came to the United States at age 12 and attended school in San Juan Capistrano.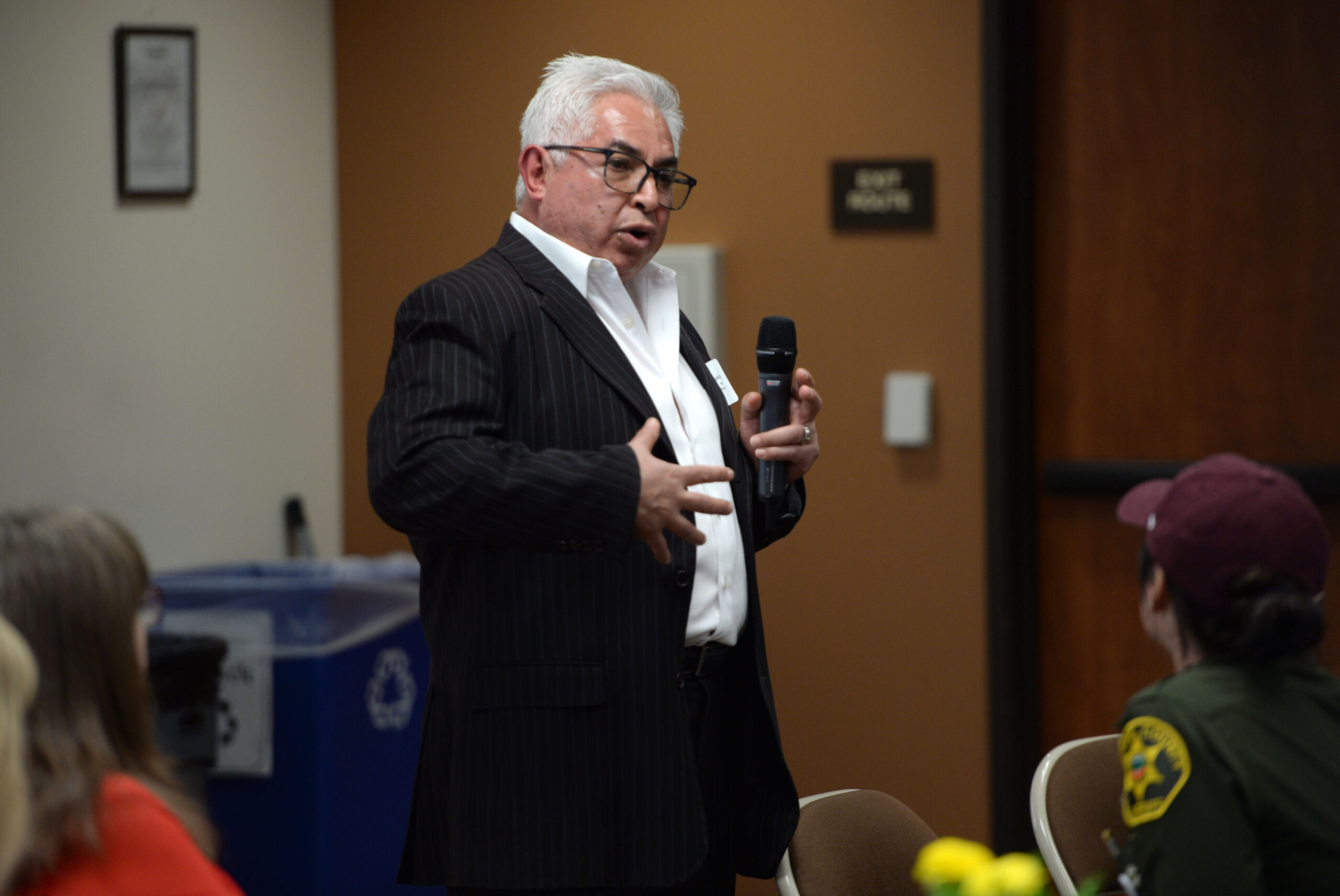 "It was great because it brought me to my childhood … my love for school here," Beas said. "It was just incredible to have Mr. Pedraza here. He's so nurturing with the kids that there was so much love. I was very impressed with the organization and teamwork that they had. It's a great organization. A big happy family working together."
San Juan Capistrano Mayor Troy Bourne spent the morning at San Juan Elementary School, where he also received a warm welcome.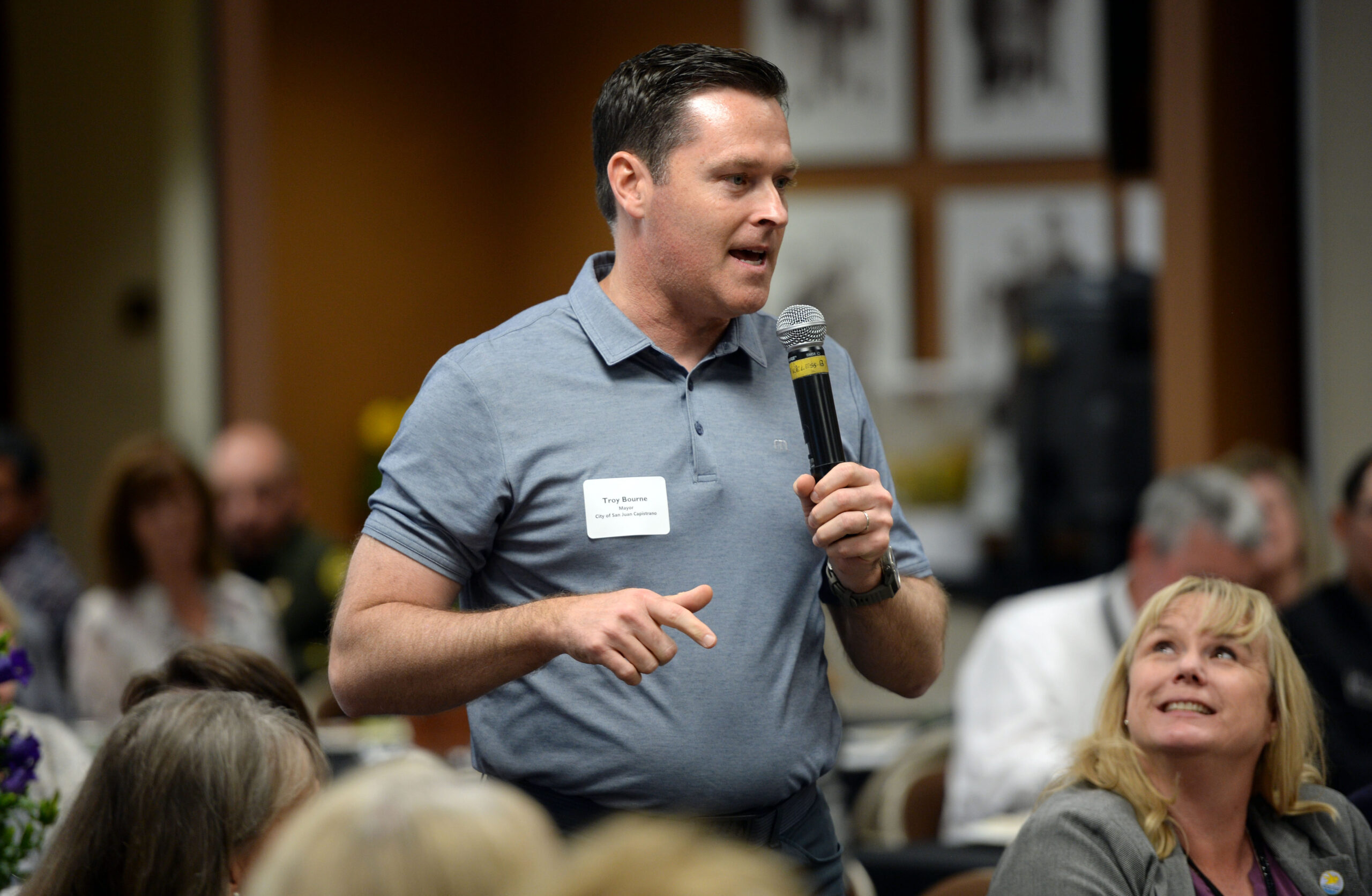 "I absolutely love that school," Bourne said. "The other thing that was the most (telling) was walking through the classrooms, and how many kids would come up and embrace us. I think it speaks to how comfortable these kids are and the authenticity and love that they are accustomed to feeling from the administrators."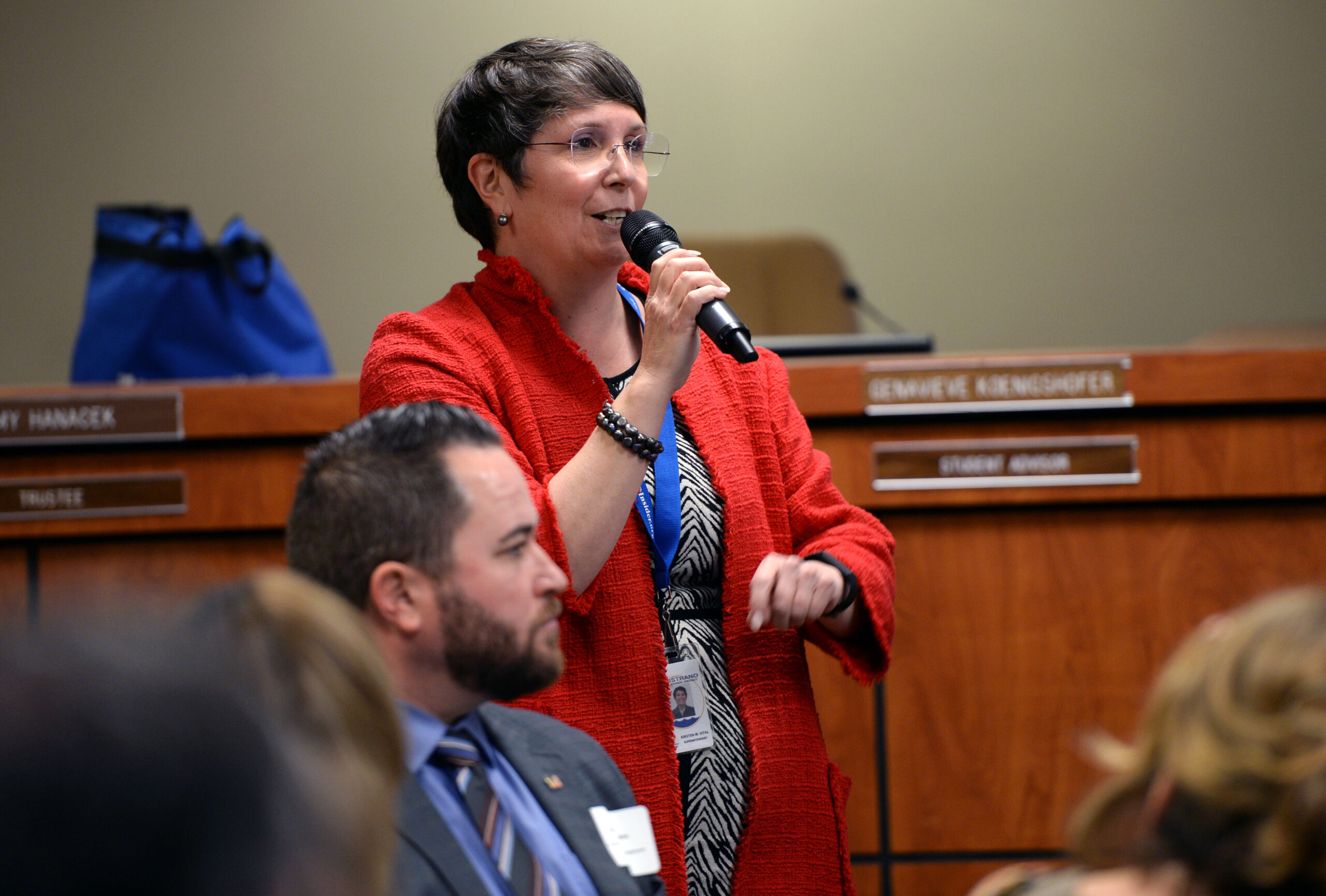 The district stages Principal for a Day events to reflect the partnership between the schools and every facet of the community, said Ryan Burris, chief communications officer for the district, which provides instruction to roughly 47,000 students on 63 campuses, encompassing 200 square miles.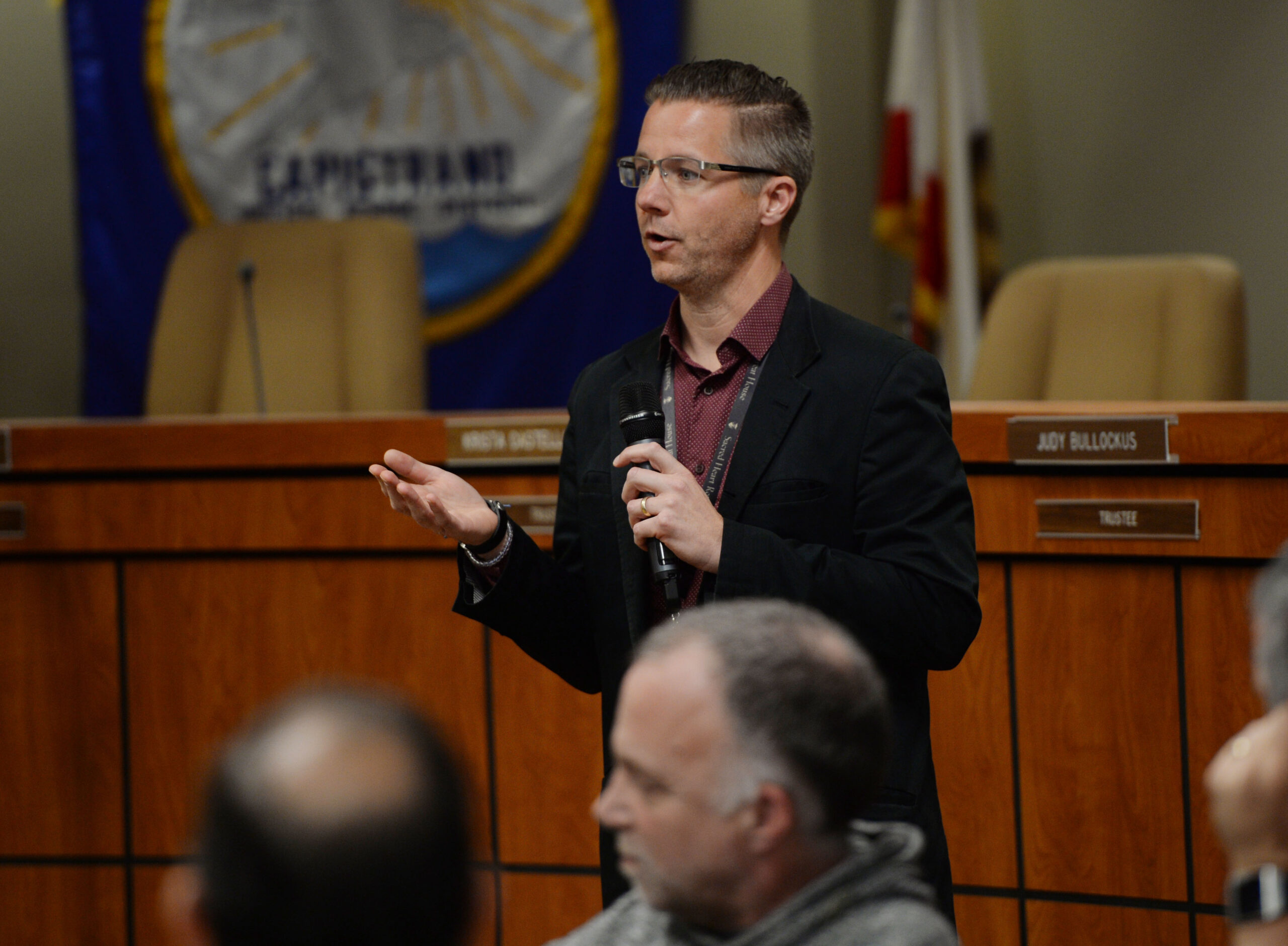 "There are so many ways that all of them intersect and it's important for all of us to explain to our community members where the different pieces are and how we are working together to solve problems," Burris said.
Dr. Afif El-Hasan, a pediatrician at Kaiser Permanente, was a guest principal at Marco Forster Middle School in San Juan Capistrano.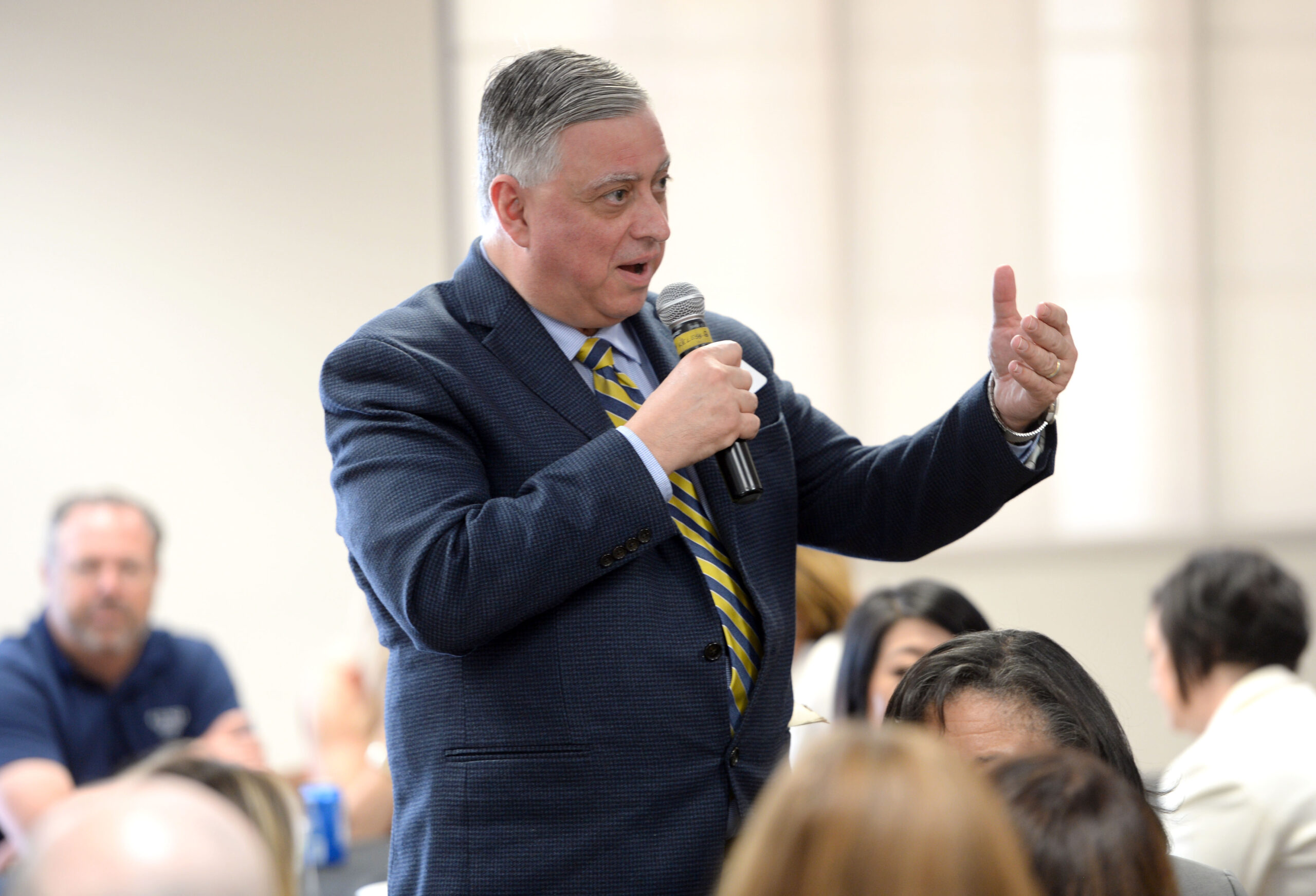 Hasan was inspired by the "collegiality" among the staff and the individuality of the instruction.
"A couple of  things that were very impressive for me and I enjoyed seeing … One was a tutorial half hour that was given to the students where they can go and get their personalized instruction and needs taken care of," El-Hasan said. "I felt that was a very effective innovation in school. I was also very impressed how everyone's different needs were actually being met in one way or another. In one room there was a student with special needs. In another room there were children who needed bilingual help and they were getting that help with sciences and other things. It was just a peaceful, well-run school."
Orange County Sheriff's Department Deputy Davida Tidwell of Dana Point Police Services spent her day at Las Flores Middle School in Rancho Santa Margarita and said serving as principal "was by far the best day I've ever had in this career."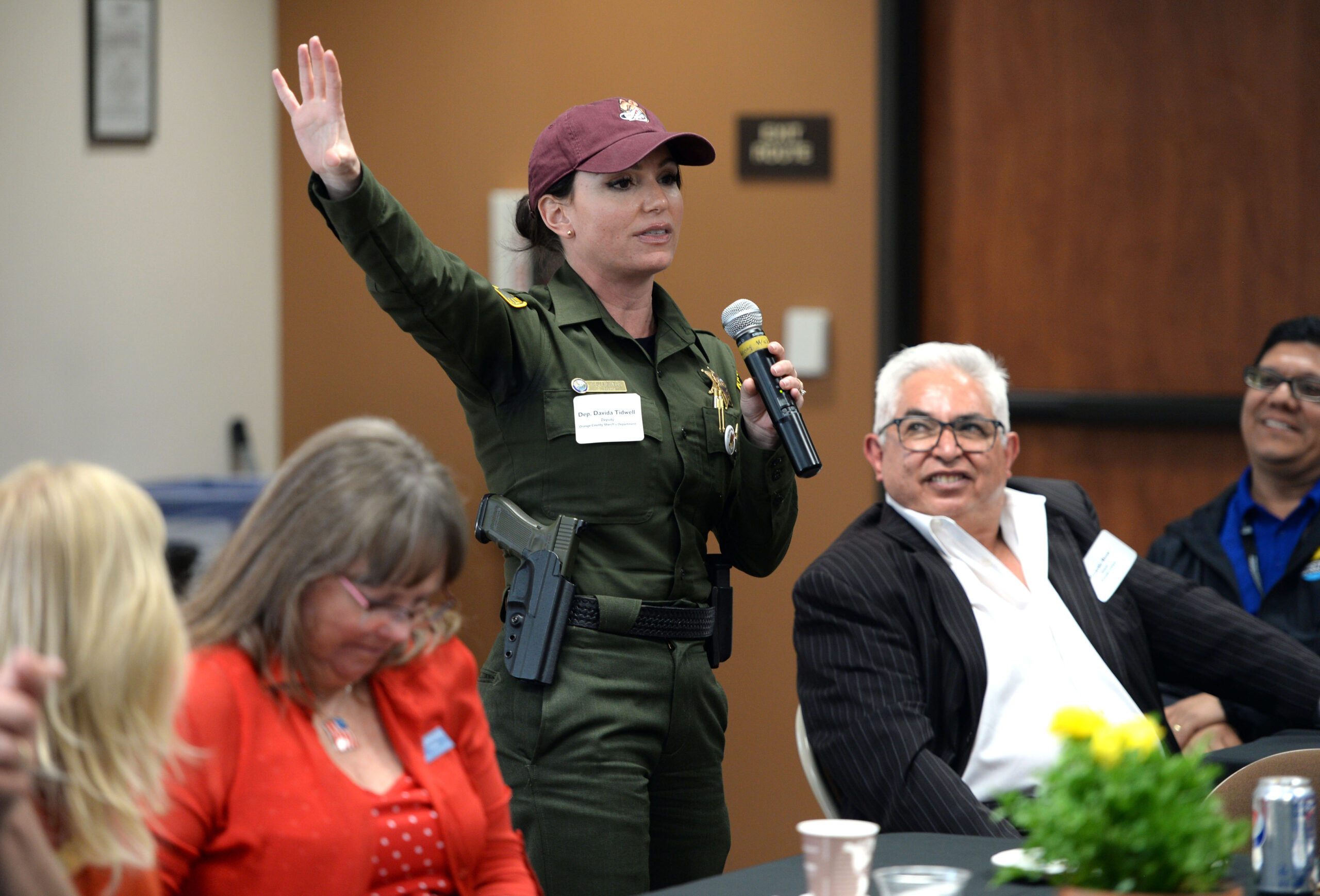 Parents were saying hello and the students were engaged, the deputy said.
"I had kids running up to me asking to take selfies with me," Tidwell said. "It was the best experience ever. I just can't thank Capistrano Unified enough for allowing this opportunity for a sheriff's deputy to come into a school. The principal and staff are working as team to bring these children together, which is going to impact our future here in Orange County."
More about the 2020 Principal for the Day event: 
"This is one of my favorite events each year," Mayor Laurie Davies serves as Principal for the Day at Niguel Hills Middle School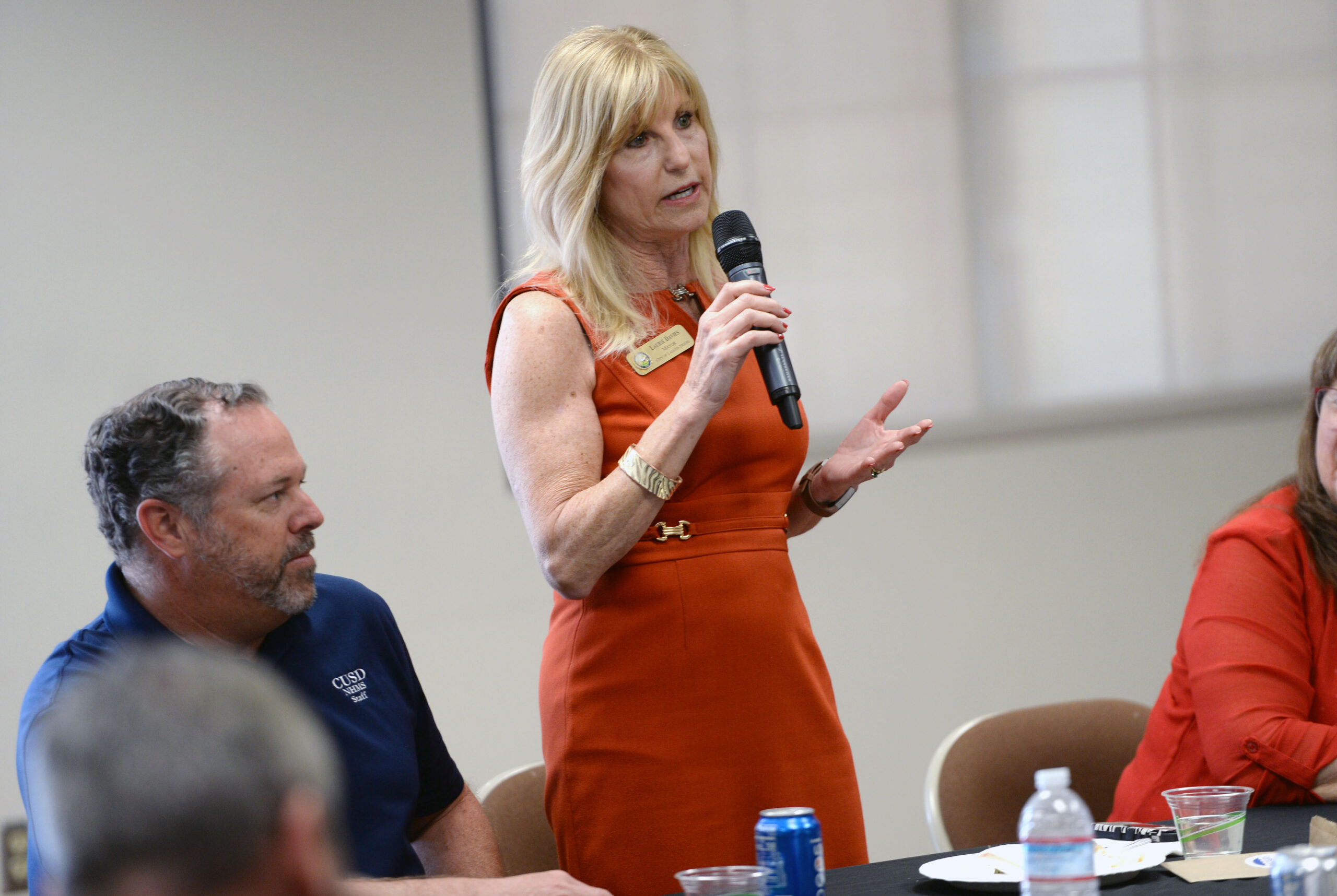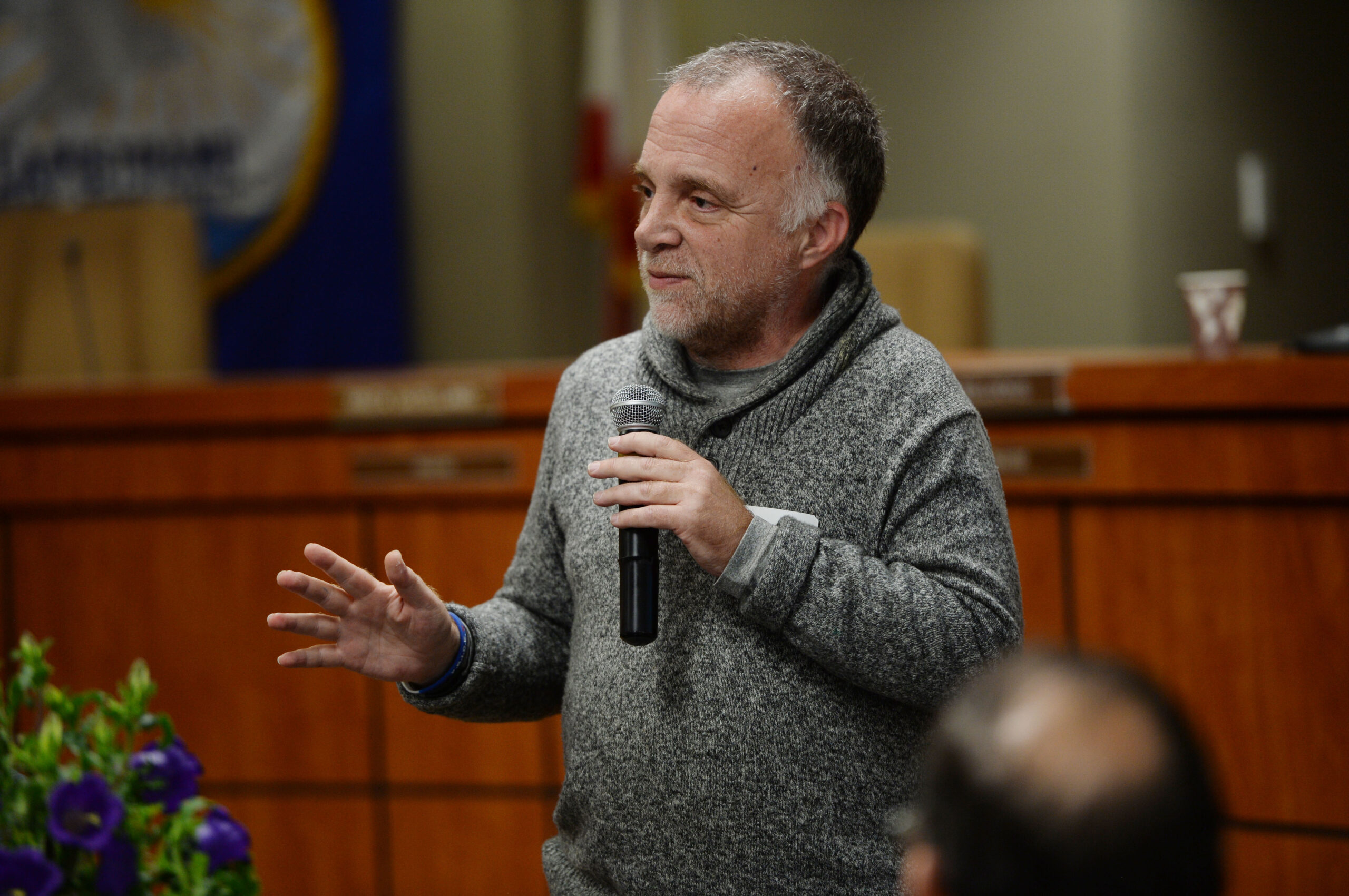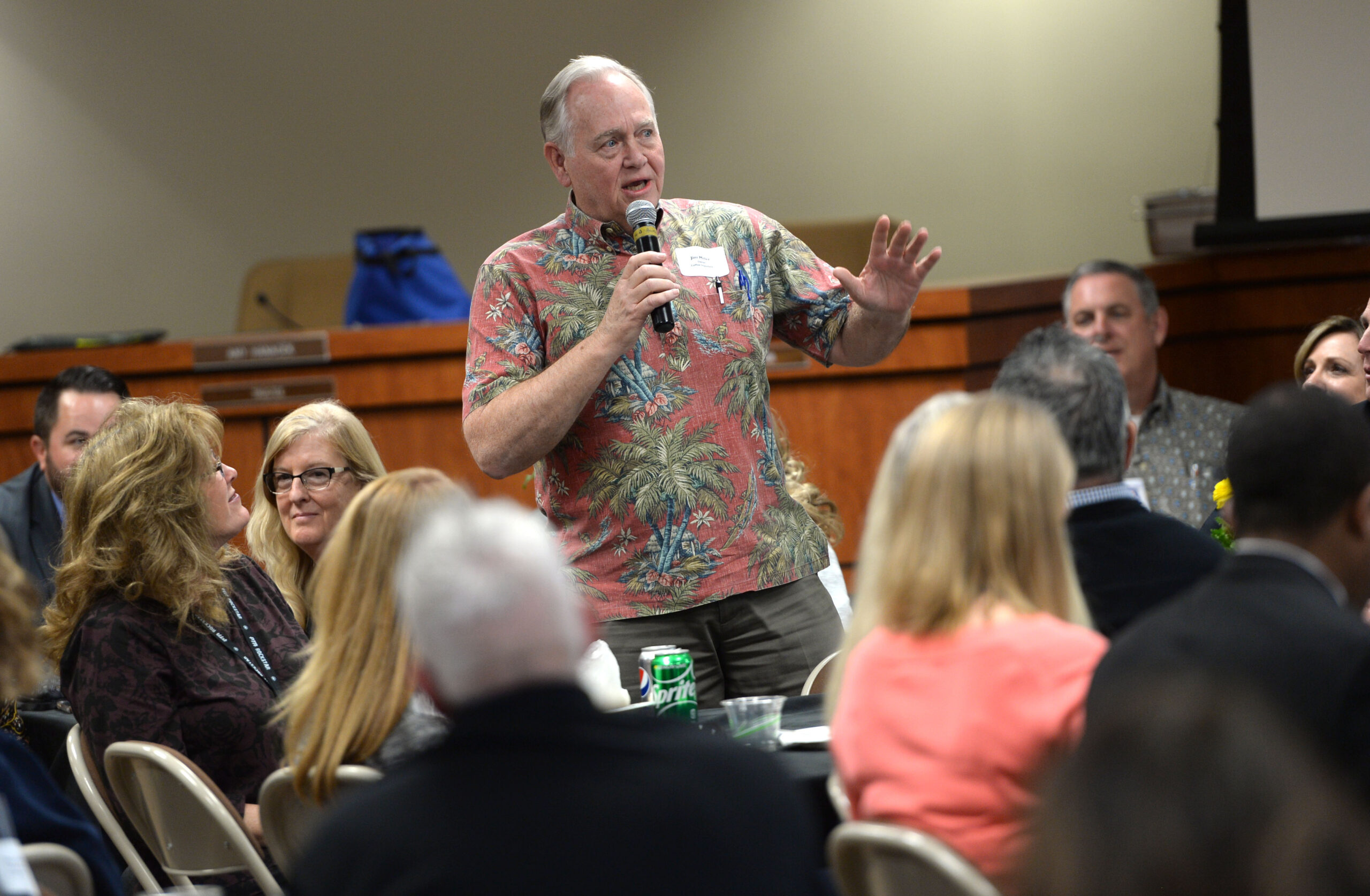 Jim Miller, owner of Coffee Importers speaks during the Principal for a day luncheon at the Capistrano Unified School District office. Friday, February 28, 2020.
Photo by Stephen Carr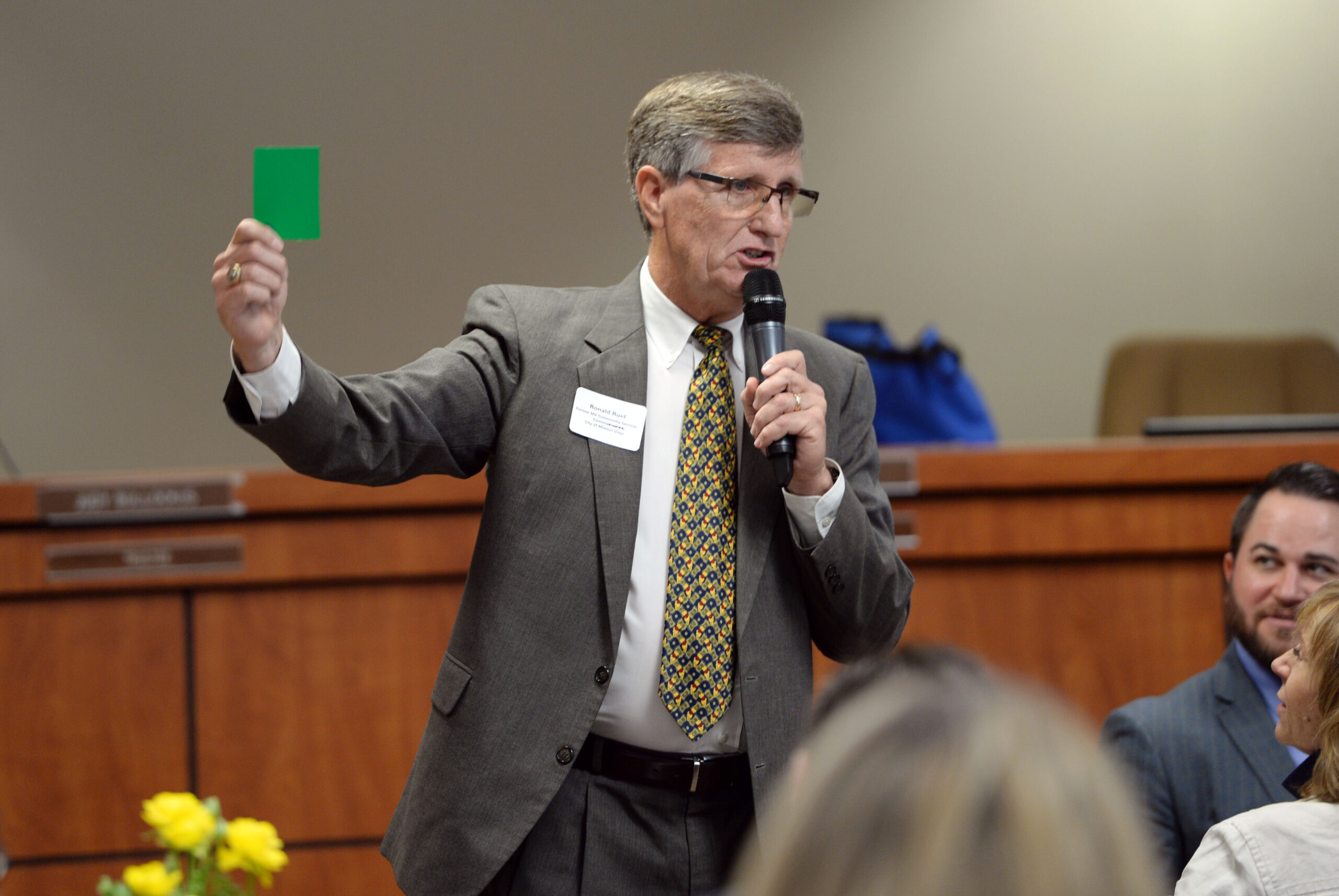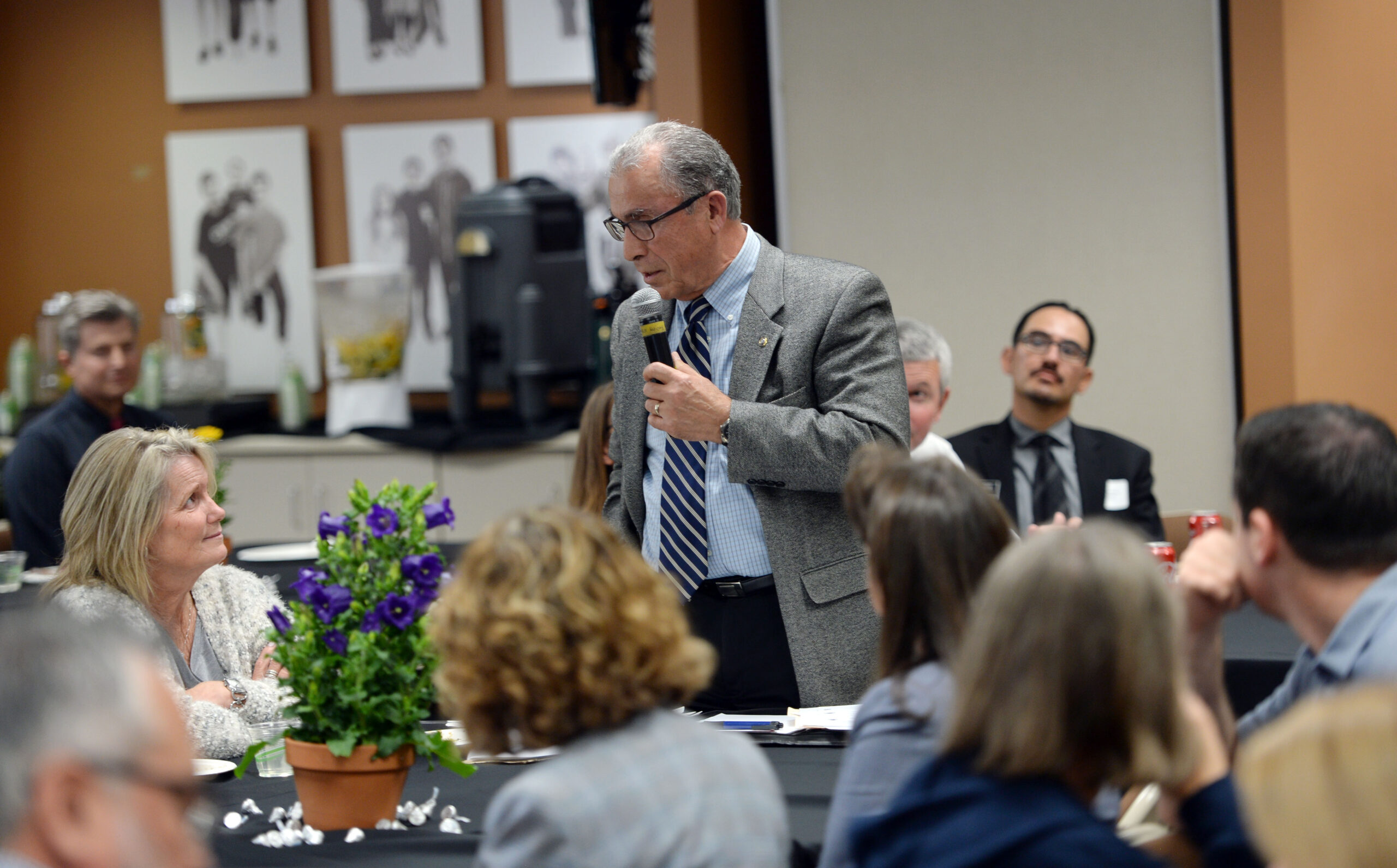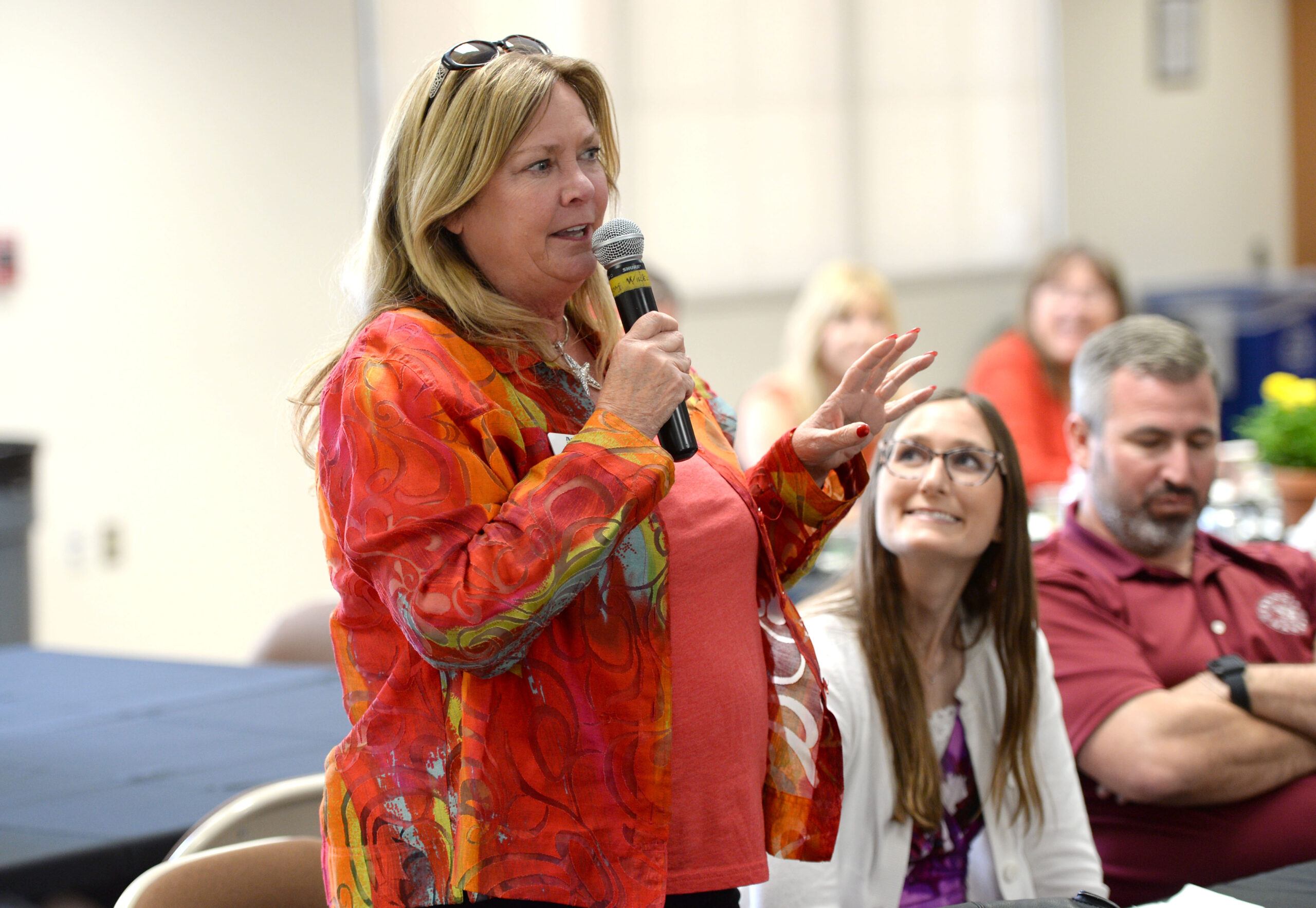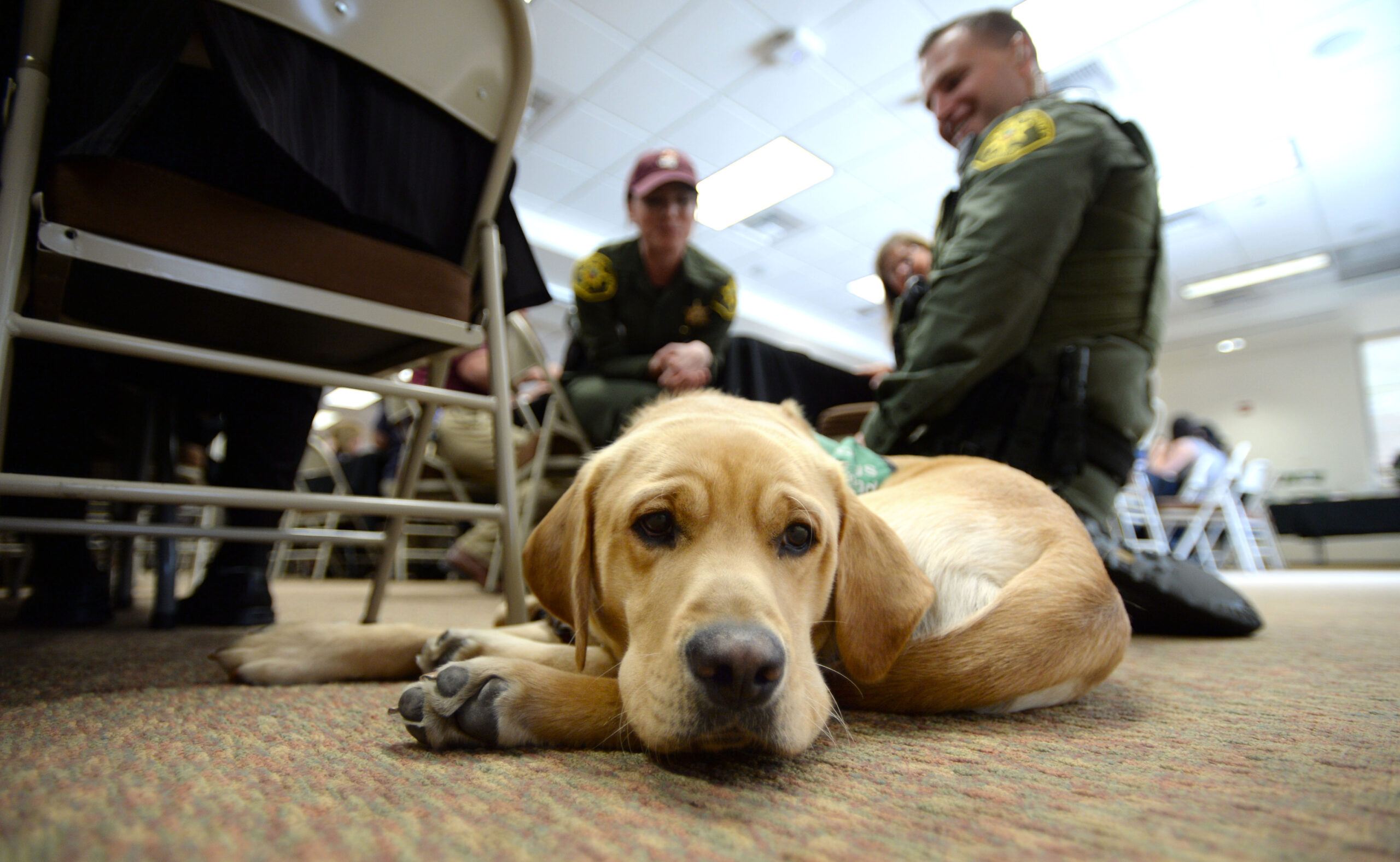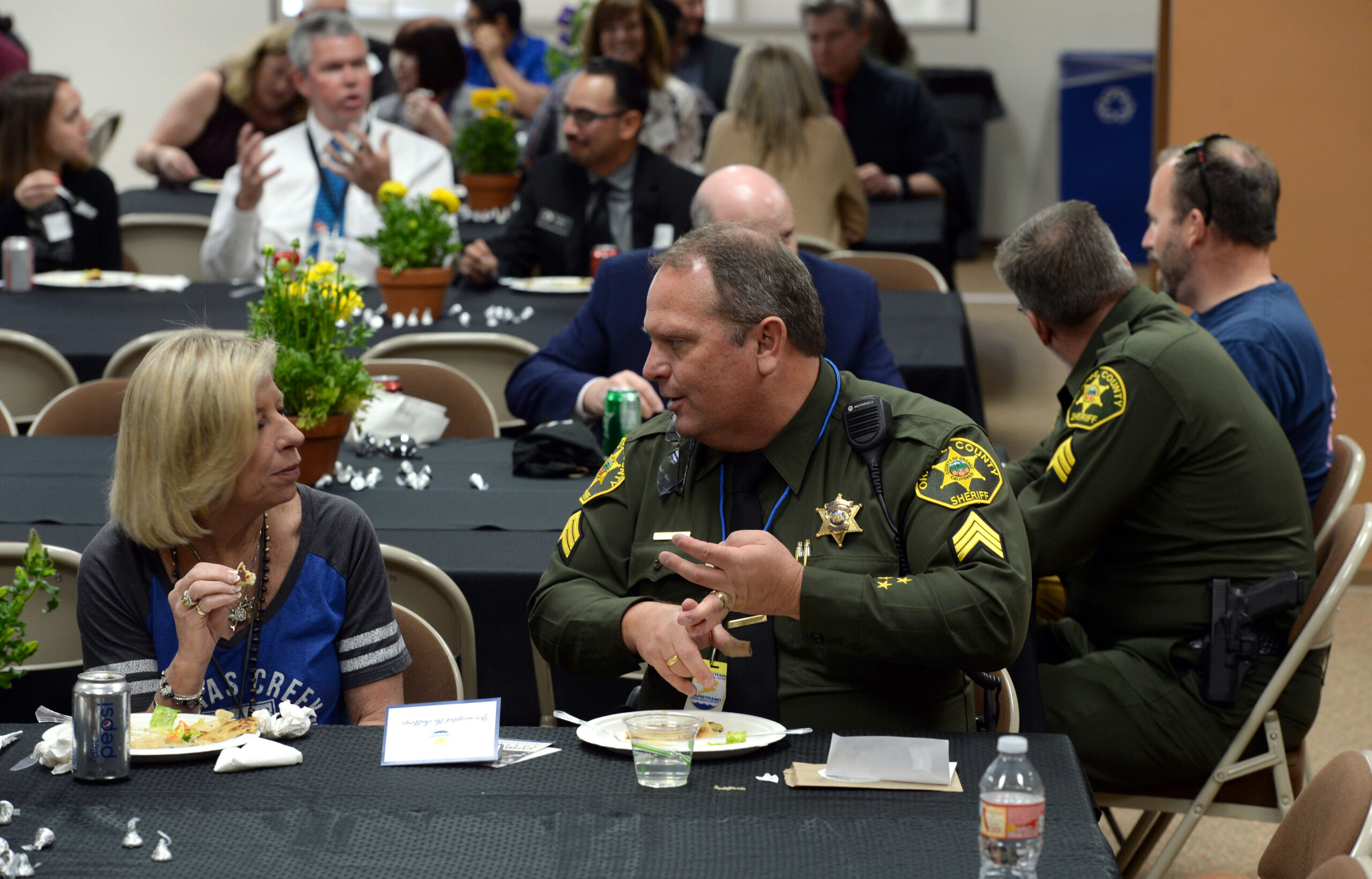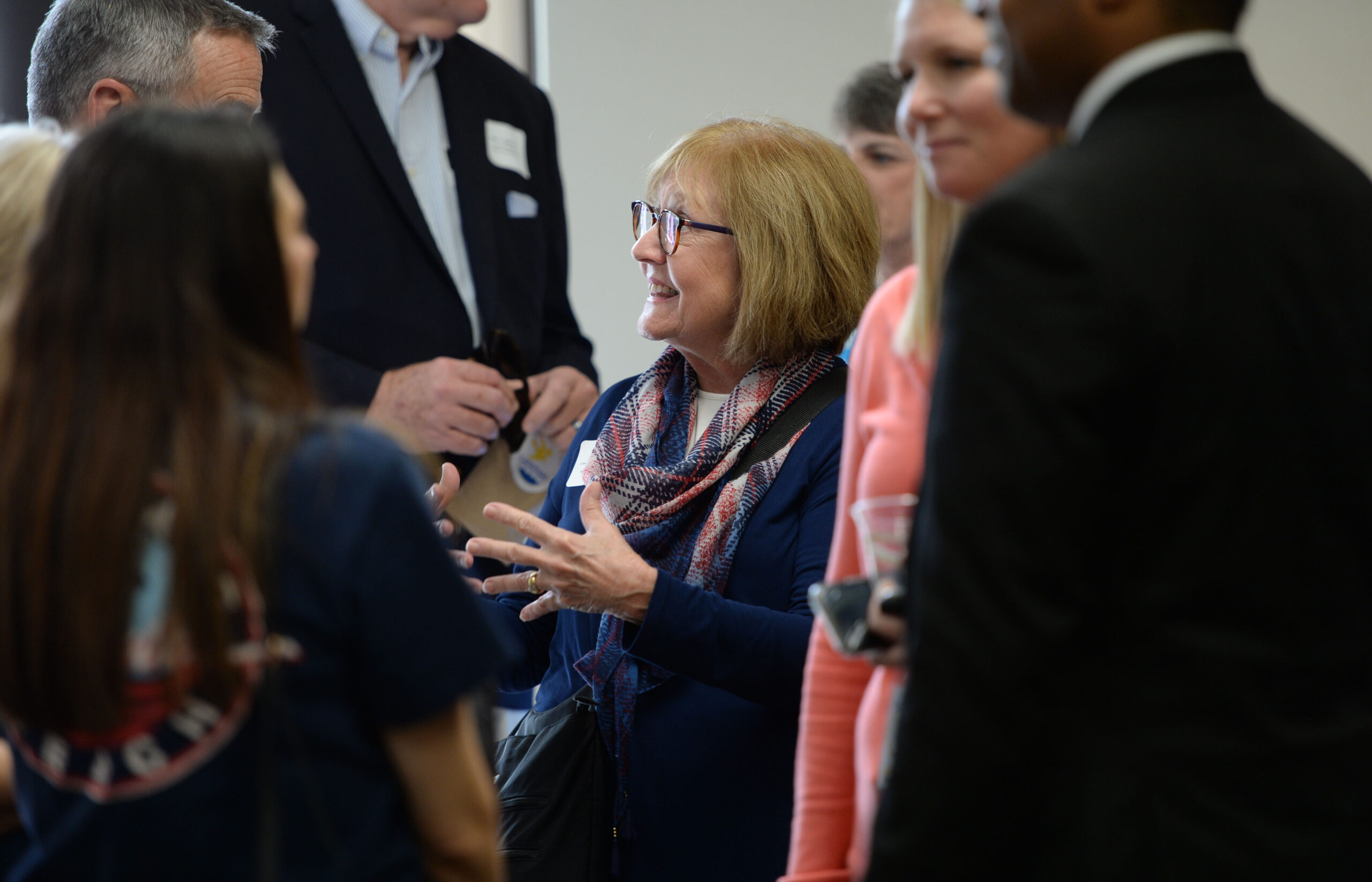 Thank you to Plant Depot for donating centerpieces for the event!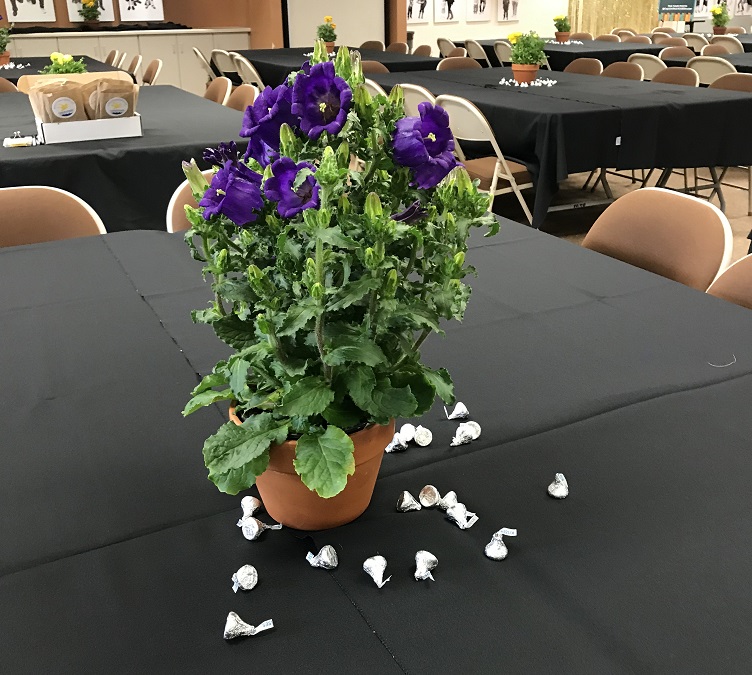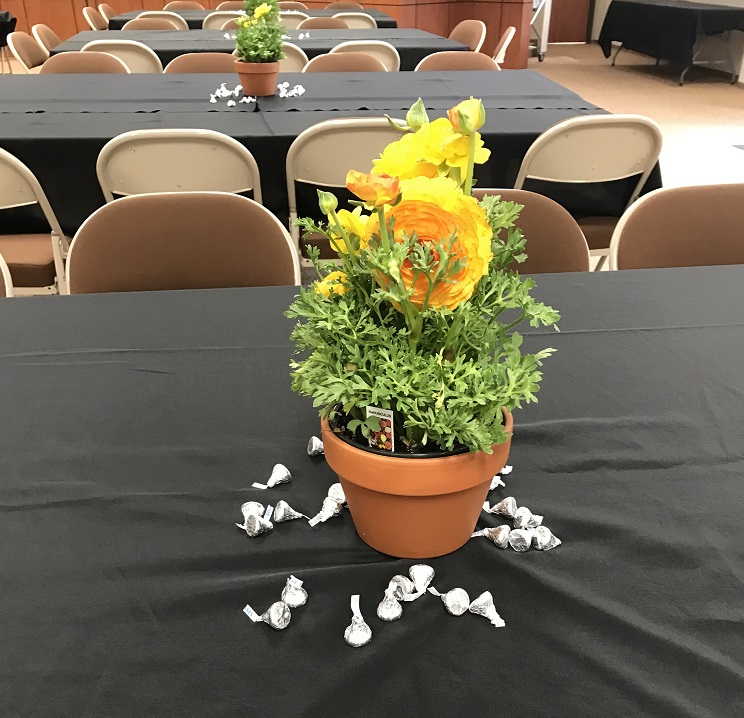 Thank you to the following community leaders, business owners, and elected officials who participated in the Capistrano Unified School District "Principal for a Day" event:
Alex Rodriguez, Branch Manager, SchoolsFirst Federal Credit Union
Alex Serna, Executive Director, Breakthrough San Juan Capistrano
Amie Sugarman, Vice President of Education & Strategic Partnerships, Discovery Science Foundation
Anthony Small Music, Co-Founder and Executive Director, Preserves Foundation
Arron Searcy, Assistant Director, Community Education, Saddleback College
Audie Sturla, Coordinator, AARP Tax Assistance Program, South Orange County District
Beth Apodaca, Director, Dorothy Visser Senior Center
Brad McGirr, Mayor, City of Ranch Santa Margarita
Brian Goodell, Mayor, City of Mission Viejo
Christine Laehle, Program Specialist, Orange County Department of Education
Daniel Clem, Director, TELACU Construction Management
David Kinard, Director of Learning and Development, Monarch Beach Resort
Denise Chapman, Director of Marketing, Monarch Beach Resort
Deputy Davida Tidwell, Orange County Sheriff's Department
Deputy Joseph McCormick, Orange County Sheriff's Department
Deputy Tony Papsis, Orange County Sheriff's Department
Diana Linn Community, Manager of Community Behavioral Health, Health Enrichment Collaborative (CHEC) Family Resource Center
Dot Leach, Interfaith Leader, Women Driver's Interfaith Group
Dr. Afif El-Hasan, Physician-In-Charge, Dept. of Pediatrics, Kaiser Permanente
Dr. Jeff Badrtalei, President, Mission Viejo Kiwanis Club
Gene James, Council Member, City of San Clemente
George Peppas, President/CEO, San Juan Capistrano Chamber of Commerce
Heather Redd, Vice Chair, Ladera Ranch Civic Council
Heidi Stoops, Aliso Viejo Realtor
Jesse Ben-Ron, Director of Workforce and Economic Development, Orange County Business Council
Jim Miller, Owner, Coffee Importers
Joe Brenneman, Chair, Ladera Ranch Civic Council
John Rovie, Director of Sales and Marketing, Monarch Beach Resort
Lance Larson, Ph.D., Co-Director, Grad Program in Homeland Security + Coordinator, Cyber Security Program Office, San Diego State University
Laura Schmidl, Director of Education, Discovery Science Foundation
Laurie Davies, Mayor, City of Laguna Niguel
Lieutenant Brent Benson, Orange County Sheriff's Department
Marci Mednick, Community Development Specialist, Mission Hospital
Mark Denny, City Manager, City of Dana Point
Matt Loevenguth, Regional Real Estate Manager, In-N-Out Burger
Michelle Endo, Owner, Good Choice Sushi
Mike Balsamo, Senior Vice President of Governmental Relations, Rancho Mission Viejo
Mike Pouraryan, Writer/Editor, Daily Outsider
Omar Dadabhoy, Community Development Director, City of Aliso Viejo
Ricardo Beas, Owner, Ricardo's Place
Richard Hurt, Owner, R&C Strategies
Ronald Ruef, Former MV Community Services Commissioner, City of Mission Viejo
Ross Chun, Council Member, City of Aliso Viejo
Salvatore Giuliano, Executive Chef, Laguna Cliff's Resort
Scott Alevy, President & CEO, Laguna Niguel Chamber of Commerce
Sergeant Darren Braham, Orange County Sheriff's Department
Sue McNair, President, Capistrano Unified Council of PTSA's
Susie Lantz, Membership Director, San Clemente Chamber of Commerce
Tamara (Tammy) Letourneau, City Manager, City of Laguna Niguel
Terry VanHorne, OC Lead District Representative, Congressman Mike Levin (CA-49)
Trish Kelley, Mayor Pro Tem, City of Mission Viejo
Troy Bourne, Mayor, City of San Juan Capistrano
Veronica Hoggatt, Chair, Capistrano Unified School District Special Education Community Advisory Committee
Yarib Dheming, Outreach Manager, Inside the Outdoors