By Chelsea Turner
Capistrano Unified School District students, families, and staff won't let school closures get in the way of celebrating the district's 2,000 teachers during Teacher Appreciation Week.
Over the weekend, several principals and PTA members surprised teachers by delivering gifts and yard signs to their homes.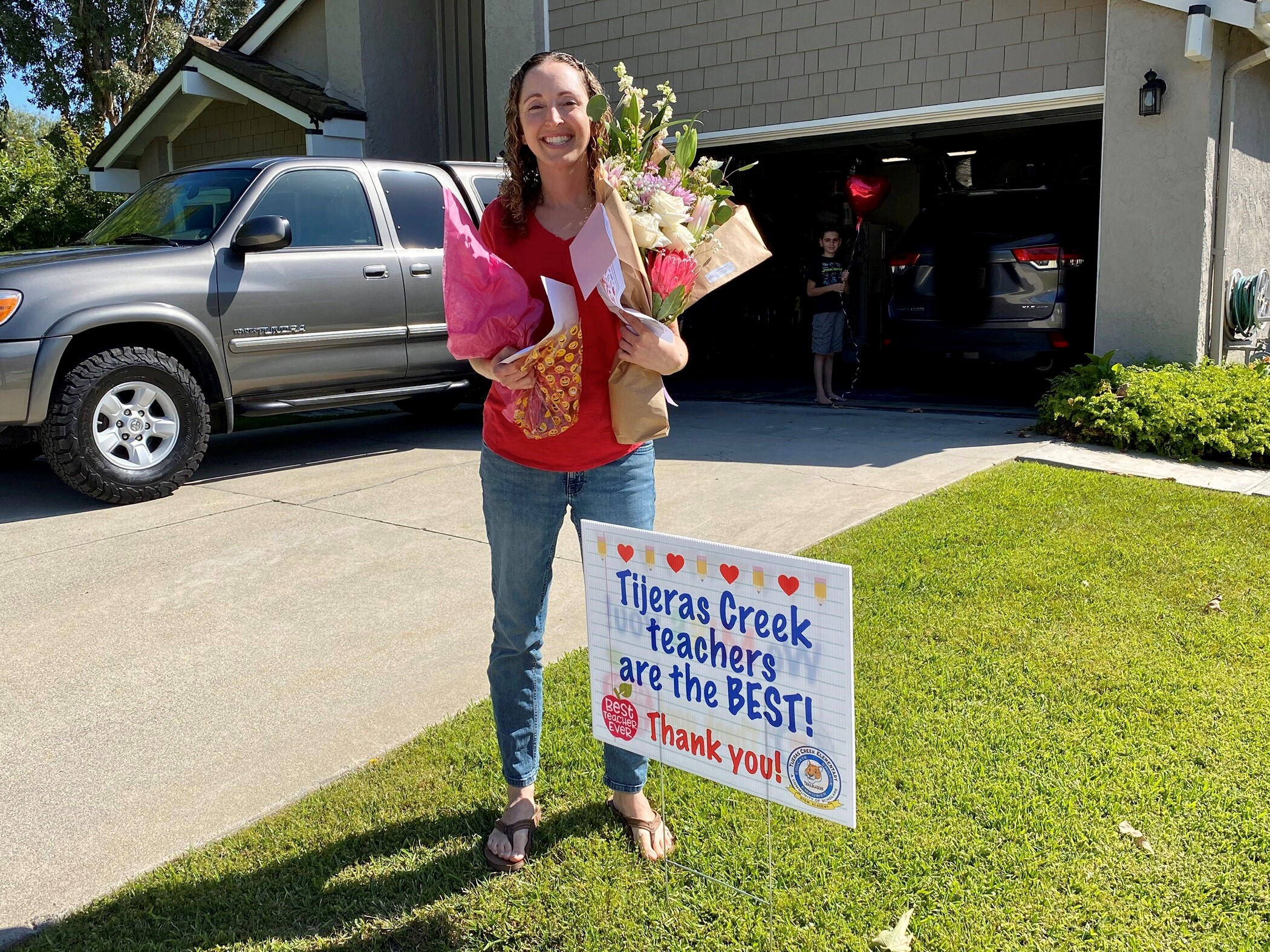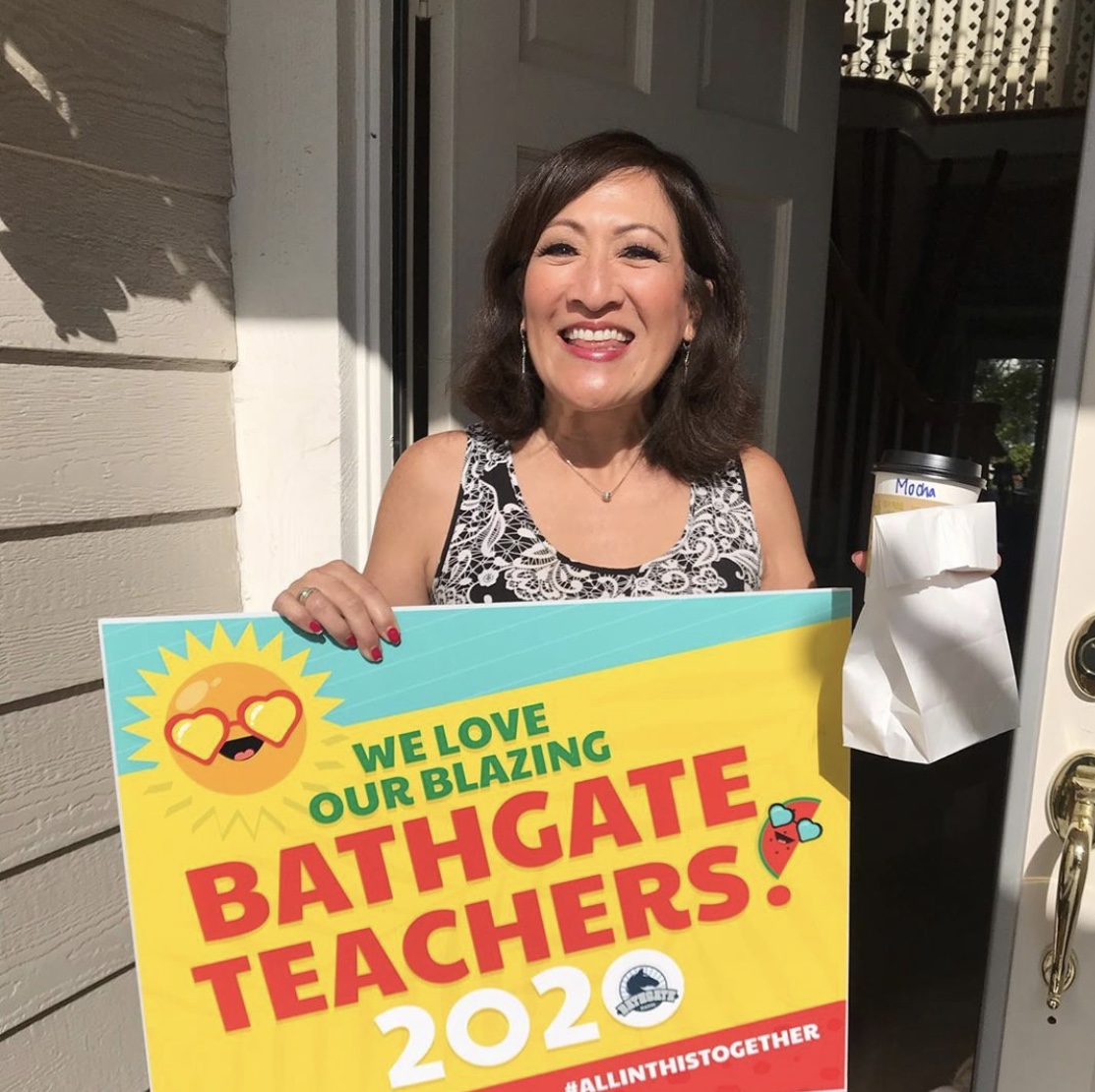 Other schools showed their appreciation by adorning their campuses with banners.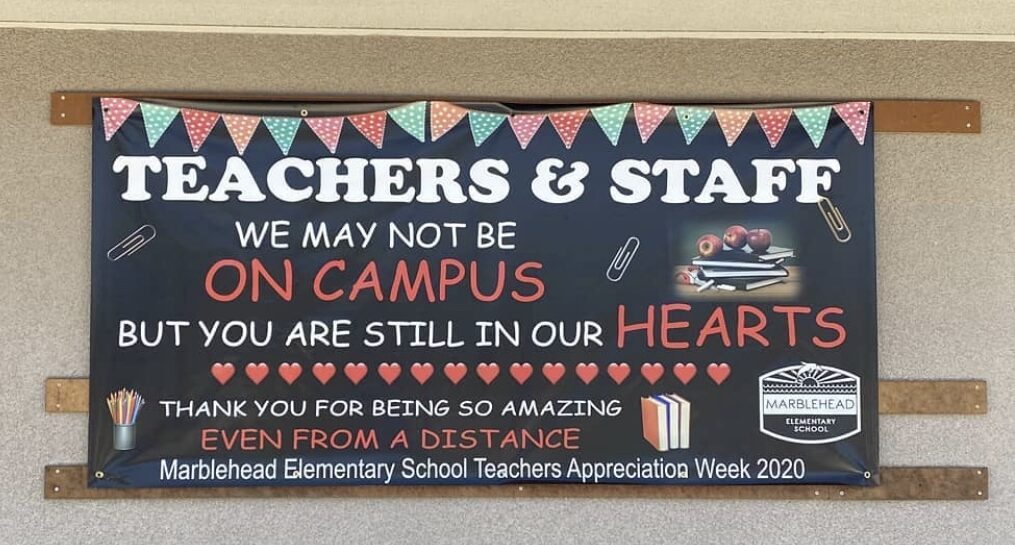 Students wanted to do something extra special to show their appreciation.
They created this heartwarming video to thank all CUSD teachers and remind them they are still in their hearts, even from a distance.
Some teachers were lucky enough to receive a video created just for them! Our favorites are below:
Additional messages from students and families
"Sending a big Thank you to Mrs. Vanessa Kaluger for all her dedication!! Our daughter Addyson enjoys watching her daily online lessons. The progress that she has made this past year has been amazing. We are so grateful for her going above and beyond. We are so blessed to have Vanessa as Addyson's teacher."

-All our love,

Keri and Darren Lorenz

"Dear Mr. Cropley, You have made my year awesome! Through all kinds of struggles you were there to keep me going and never give up when trying to learn something! You showed me how capable I am of achieving things if I put my mind to it and I'll always be grateful to have had you as my 5th Grade Teacher!"

"Dear Mrs. Gutierrez (Med Core), I want to thank you for teaching and preparing my class and I with all the useful knowledge needed for me to succeed in the future. You are such a caring teacher. It was a pleasure to be your student this year! Thank you!"

-Thalia Fernandez
Superintendent Kirsten Vital expressed her gratitude with the following letter of appreciation
We look forward to honoring the incredible work of our teachers each year during Teacher Appreciation Week. This year, that honor takes on a whole new meaning as we find ourselves navigating uncharted territory.
On Friday, March 13, you gave our students a high five on their way home, not realizing you would not be greeted on Monday by their smiling faces. Instead, you worked around the clock and through the week, preparing for the launch of distance learning.
Over the last seven weeks, we have been faced with unimaginable challenges and uncertainty, but through it all, you remain committed to the success of our 47,000 young people. You have transformed your traditional classrooms into classrooms conducive to distance learning at home, spent hours of your time in online trainings, and created opportunities that allow students to interact and collaborate.
This is not the way we envisioned ending the 2019-20 school year. We miss our students, coworkers, school sites, and classrooms. While you don't have the opportunity to give our students a high five at the end of the day, know that you always make a difference in their lives no matter where they are. Now, more than ever, you are their cheerleaders, their inspiration, and their role models.
Your leadership and dedication in these unprecedented times has been truly remarkable. I am impressed, inspired and in awe by the creativity, innovation and perseverance of our teachers each day.  I watch videos, see yard signs, wave at car parades and appreciate all of the Google Hangouts and Zoom calls.  You are teaching and supporting our young people and I am grateful for each of you.  On behalf of our Board of Trustees, I want to thank each of you for your extraordinary work, and wish you all a Happy Teacher Appreciation Week!
Sincerely,
Kirsten Vital