By Greg Mellen
According to Lisa Fredette, taking two semesters of the Aviation Careers class at Tesoro High permanently altered her life path. Or perhaps, we should say, her flight path.
Now, the sky's the limit for the 18-year-old, who may in a few short years be winging into the wild blue yonder.
Fredette is applying for entrance into the United States Air Force Academy in Colorado, with the goal of one day flying jet fighters. Maybe even the iconic F-22 Raptor or F 35 Lighting II, the apex predators of American warbirds.
A year ago, Fredette said although she wanted to travel the world, jets, much less fighters, were barely on her radar.
"I had so many things and could go so many ways," she said about her thoughts of a future going into junior year.
She signed up for Aviation Careers with instructor Brent Lewis because, "I thought it would be a nice experience for high school."
The "nice experience" instead ignited a passion.
In an email to Lewis, a former airline aviator who started teaching the course in 2018, Fredette wrote that the class "created a pivotal change in my life and I would not be focusing on the career path I am now if it was not for you."
If Fredette reaches that rarified air, she'll have Mr. Lewis from her after-bell Tuesday and Thursday classes to thank.
Lewis calls Fredette "super driven" and thinks she has the requisite skills.
"More than that, she has the dream," he said.
Qualifying for the Air Force Academy, which accepts only 11.4 percent of applicants, according to U.S. News and World report, is a tall order. Among other things, a letter of recommendation from either a member of the congress or the executive branch, is required.
Fredette is currently lobbying Vice President Elect Kamala Harris and Congresswoman Katie Porter for letters.
Academically, Fredette carries a 4.1 weighted GPA and 3.8 unweighted. She is still waiting to take her SATs, which have been postponed by the coronavirus pandemic.
"It's the cream of the crop," Lewis said of those who enroll in service academies. "I hope like crazy she gets it."
Careers and Tech focus
The aviation classes are part of the Career Technical Education program. The classes not only prepare students for possible careers, but also strengthen the district's STEM – Science, Technology, Engineering, Math – curriculum foundation.
Kim Thomas, administrator of instruction for College and Career Advantage for students of the Capistrano and Laguna Beach unified school districts, said the school systems look for instructors from the real world to teach CTE classes.
"Our goal is to have classes taught by industry professionals when we start a program," she said.
For Fredette, it was the industry people who spoke to the class, including military pilots, who tipped the scales in her decision.
While Fredette was a standout, students don't need to be just for the high fliers to benefit.
"I feel there's a vast need in the aviation industry, particularly flight crews," said Lewis, who pitched the idea of the class to Patti Romo, the executive director of CTE and the college and career readiness programs. "High school is a great spot to get introduced to aviation."
In Aviation Careers, students learn about the development of aircraft and the aviation/aeronautical industries as well as scientific and mathematical principles of flight and aerodynamics.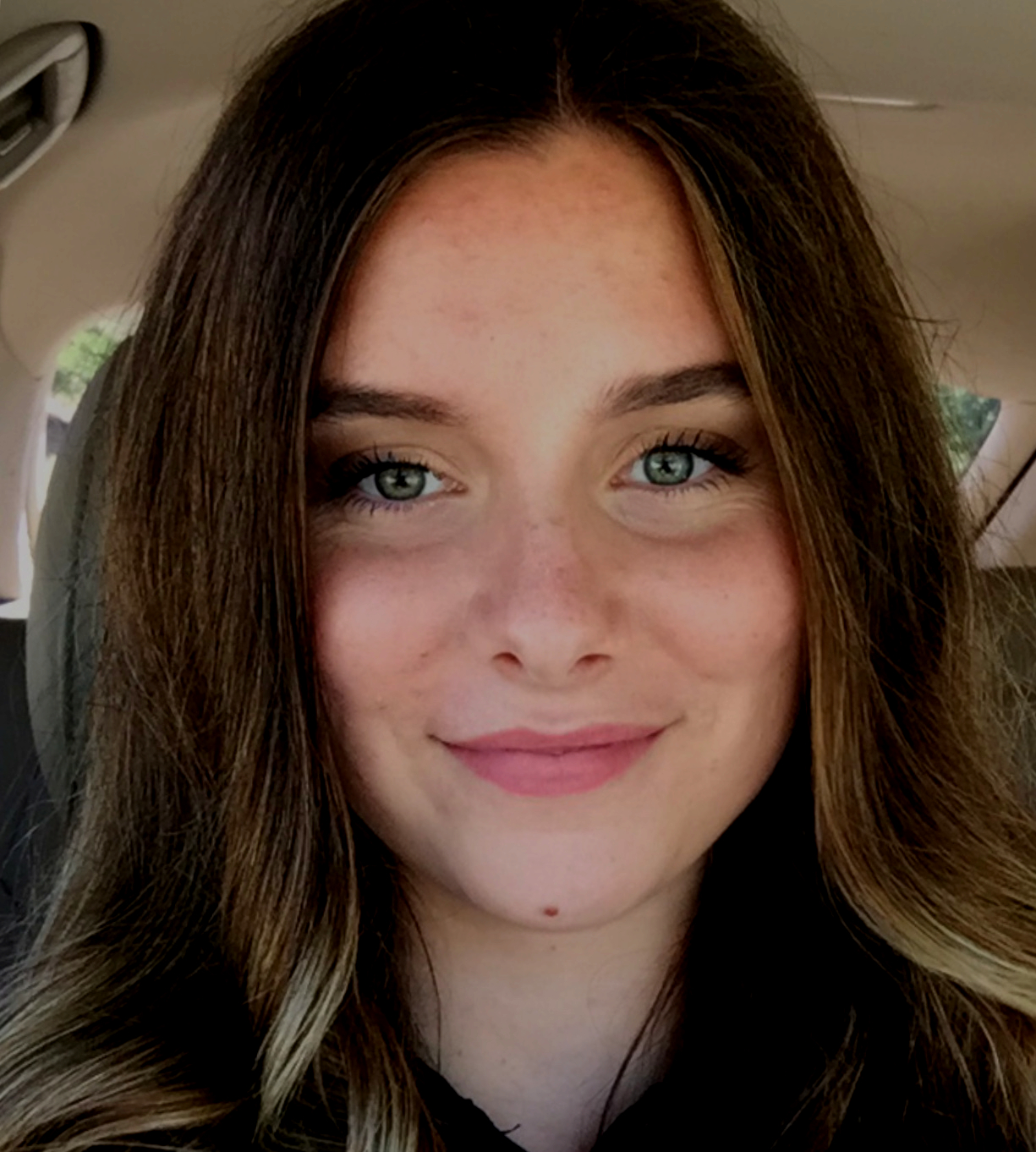 Coolest of all, they get to take spins on the school's flight simulator, which is one of the cherries in the class.
Lewis said "we look to the experts to tell us what equipment we need."
The flight simulator was a definite highlight for Fredette.
"It was really fun," she said. "It was a little scary when we had to practice staling out in midair."
The simulator is also programmed for landings at John Wayne Airport.
Fredette said with Lewis' guidance she was successful each time.
"I didn't crash into the ocean once," she said.
About the only step up would be actual aircraft.
"If the district would buy a plane, I'd be all for it," Lewis said with a laugh.
To which Lewis replied, "We do what we can within reason. Brent is NOT getting a plane."
In pre-COVID times, Lewis said he had about 20 – 24 students, with interest growing. This year, for the first time, the class will be open to Tesoro High students during school hours. After regular hours, it remains available to students from throughout the district.
Lewis also hopes to add a class on drone operation that will help students qualify to become Federal Aviation Administration certified and able to work commercially in the industry. Although hobbyists can fly drones, for commercial purposes, FAA certification is required and can be obtained by anyone 16 and older. Drones are used for photography, aerial inspections and, in the future it is expected, merchandise and food deliveries.
"The Aviation course trains students for careers as a commercial pilot but that translates to many industries and opportunities," Romo said. "We have many students that have become pilots for personal use, some that have become employed in the industry (one is a docent at the aircraft museum at OC Airport.)"
Lewis said three former students are continuing their aviation studies in college, including one who is attending Embry-Riddle Aeronautical University in Arizona.
While at UC Santa Barbara, Lewis became fascinated by the aircraft that took off over campus.
"I worked two jobs and saved money for my pilot's license," he said.
After eight years as a commercial pilot, he left flying to spend time with his family. Lewis obtained his credential to teach English and "right now I'm trying to grow the aviation and technology classes."
Breaking gender barriers
Lewis is particularly happy that Fredette, as a young woman, is tackling the traditionally male-dominated field of aviation, not to mention her goal of being a fighter pilot.
He says Fredette is one of three females to take his class, a number he would love to see grow as women continue to move into the fields of science, math and technology.
Romo echoes that emotion about women in aviation.
"They all make us proud, but we have a special place in our hearts for a female student who is breaking traditional roles to go on and become a fighter pilot," she said, adding "Kudos to our teacher, Brent Lewis, for shining a light on the path to the many opportunities that await these students after high school."
In the armed forces, the Air Force has  been a leader in opening doors for women. Still, while 28 percent of Air Force Academy cadets are women, only 6 percent are aviators, according to Air Force Times.
However, Fredette said the disparity between men and women in aviation never entered her mind.
While flying is her dream, Fredette also plans to study engineering. If she does not make it into the Air Force Academy, Riddle is considering Embry-Riddle, other schools with strong aviation programs and possibly Reserve Officers Training Corps and then flight school.
When Romo talks about Fredette, she says, "Think Top Gun."
Although Top Gun is technically about Navy fliers, and is THE movie for fighter pilot enthusiasts, you get the idea.
"I definitely thought about the Navy," Fredette said. "But the people I met really pointed me in the direction of the Air Force."
And if it all works, maybe Fredette can make everyone forget Maverick, Ice Man and Goose.