By Lou Ponsi
Two Bernice Ayer Middle School students have captured a state championship at the National History Day 2020 Competition.
By winning the state championship in the Group Exhibit category, Ava Martinez and Sophie Rapeepat earn a trip to the National History Day 2020 National Contest which takes place virtually from June 14 to June 15.
Rapeepat and Martinez were among close to 600,000 to compete in National History Day competitions at the local, state and national level.
"Their hard work, tenacity, and support from their family and teachers, all contributed to this distinguished recognition," Bernice Ayer Principal Nick Stevers said. "They both exemplify what it means to be a (BAM) Breaker and are wonderful representatives of our community, school, and district."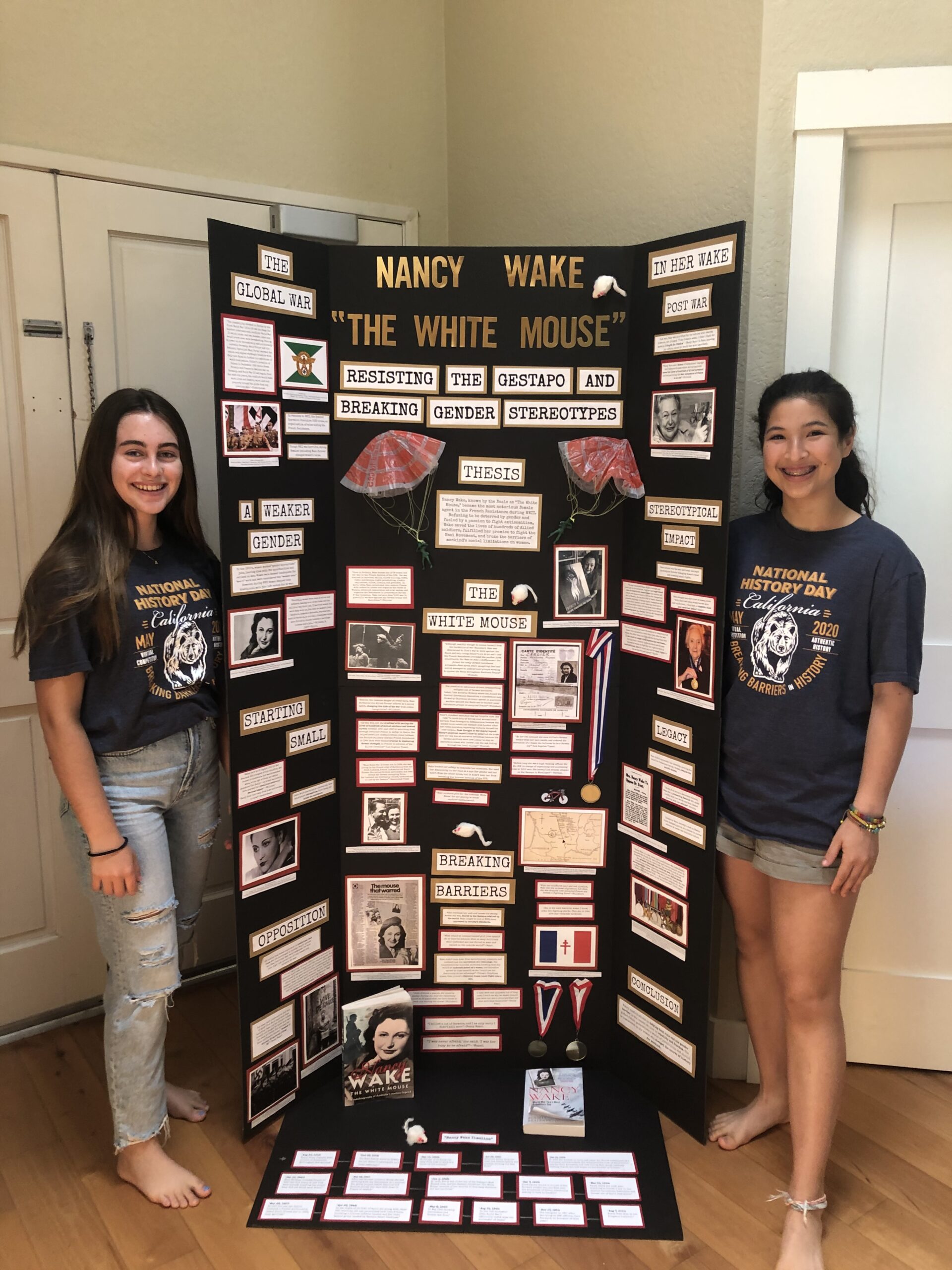 For the competition, students submit projects about a historic topic in the form of a paper, website, exhibit, poster, or performance.
Students must first present their projects in classrooms, schools, and districts.
The top entries advance to the state level contests, where the top two entries in every category move on to the national contest.
For this year's topic, "Breaking Barriers in History," Rapeepat and Martinez created an exhibit on Nancy Wake, who was one of the most feared female agents fighting for the French Resistance during World War II.
Driven by a passion to combat antisemitism, Wake was responsible for saving the lives of hundreds of allied soldiers, helping to break gender barriers in the process.
"Participating in National History Day has (required) hard work and dedication, but it paid off in our final project," Martinez said. "The experience has taught me the importance of teamwork and having fun along the way. It has been an honor to represent my school throughout the National History Day competition, and I am overjoyed to be moving on the national contest."
Rapeepat and Martinez are among four Bernice Ayer Middle School students to participate in the state finals.
Also participating were Gabriela Deyhimy and Nicole Rod, whose exhibit, "Creating their Own Starts," chronicled the stories of three African-American women who fought to make a difference for NASA.
"History Day has been nerve-racking and even scary, but at the same time the most exciting project I've ever worked on," said Rapeepat. "I've learned so much from the experience, and simply making it this far in the competition is more than I could have ever hoped for. I'm so proud of what we have already accomplished and I can't wait to see how things work out at nationals."