Capistrano Unified's Districtwide Robotics Team 5199 (Robot Dolphins from Outer Space) closed out their most successful season to date!
The team is made up of students from Aliso Niguel High School, Capistrano Valley High School, Dana Hills High School, San Clemente High School, San Juan Hills High School, and Tesoro High School. The team also includes students from Laguna Beach High School within Laguna Beach Unified School District.
A recap of the season:
San Diego Regionals
In the first regional of the season, the Robot Dolphins finished qualifications with a record score of 4-10. While they didn't receive the results they had hoped for, the team took home many valuable lessons that were paramount to their later success!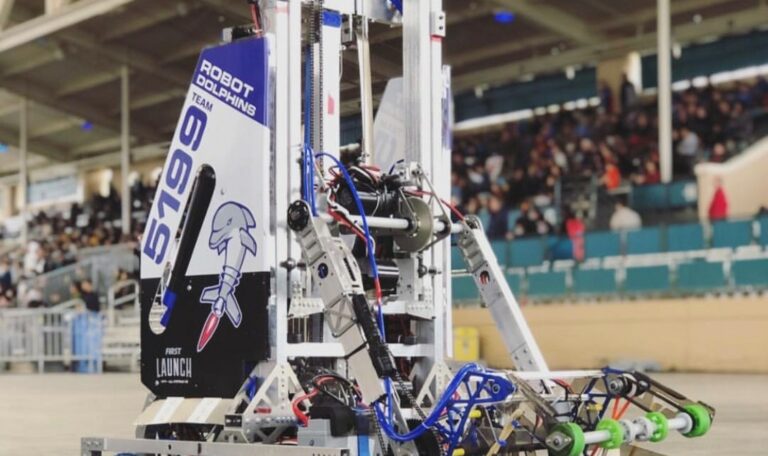 Los Angeles Regionals
Following a few modifications, the team rebounded to an undefeated record (9-0) in qualifications, taking home their first blue banner in a highly competitive field!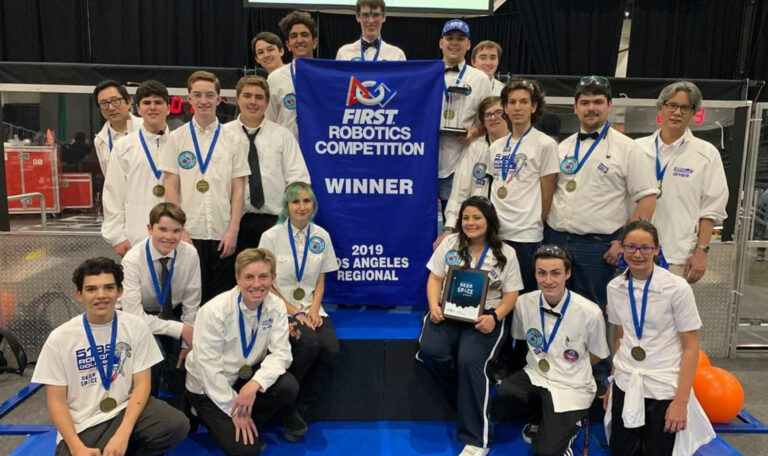 Ventura Regionals
The Robot Dolphins compounded their success in Ventura, finishing qualifications ranked number one for the second time in a row with a 10-2 record. In the playoffs, they took home their second regional win.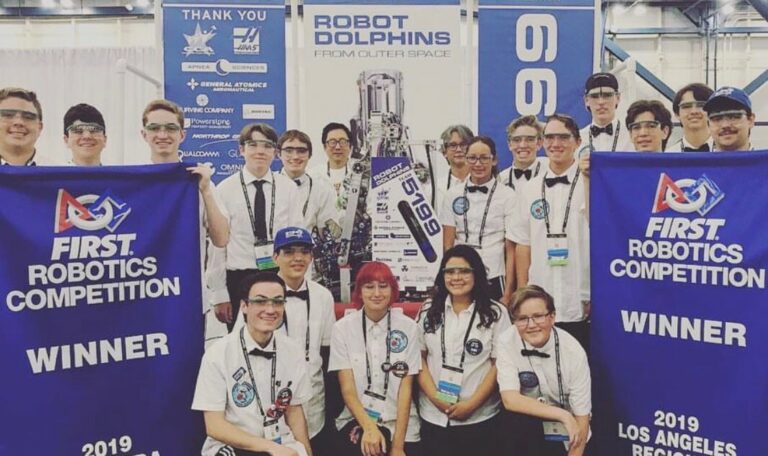 Houston World Championships
After two days of intense qualification matches, the Robot Dolphins scored more points than almost all the other teams in their tough division, and ended up ranked second behind one of the best teams in the world! However, in playoffs, they fell short. Overall, they finished as one of the best SoCal teams.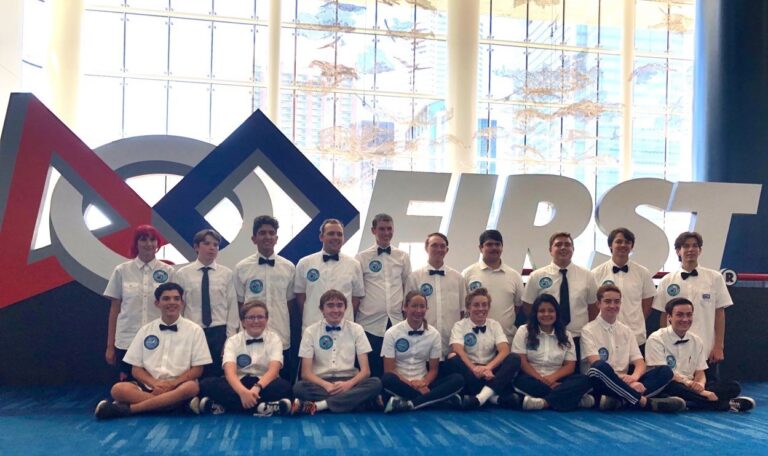 The FIRST Robotics Competition is held by the not-for-profit FIRST (For Inspiration and Recognition of Science and Technology), whose mission is to inspire young people to be science and technology leaders. The season culminates with district and regional events where qualifying teams compete for awards and a spot at the FIRST Championship. Events at every level combine the excitement of sport with the rigors of science and technology, engaging students in creative problem solving, teamwork and strategic thinking skills.
Congratulations on an amazing season Robot Dolphins from Outer Space! Thank you to all the generous sponsors, dedicated mentors, teachers, and parents for making this all possible.
"The students on this high achieving team work very hard all year to get here," said Pati Romo, Executive Director of Career Technical Education (CTE). "They are so fortunate to have mentors and parents who are so involved, as well as a dedicated CTE teacher who goes above and beyond to help them learn robotics skills, compete with other teams, and have fun!"
Capistrano Unified robotics programs are offered in partnership with College and Career Advantage. Click here for more information!