By Greg Mellen
Four-plus GPA, top one percent of her class: check and check.
National Merit Scholar and Coca-Cola Scholar Semifinalist: check and check.
Club leadership, community service, work experience: yes on all three.
John Misustin, principal at Capistrano Valley High, says by almost any metric Tahlia Vayser "checks the boxes." But there's an "it" factor that lifted the 18-year-old senior over the top to earn Cougar of the Year recognition.
"We have pretty high-performing students," Misustin said. "Any of our top students would be in the top one percent of another school and she stands out even in that group."
Vayser entered high school with a bang, as the school newspaper's first-ever freshman business manager, and she has added to her resume ever since.
"She's super impactful and she wants to change the world," the principal said.
And that social consciousness, not only in desire but in action, helped tip the scales.
One way Vayser is creating change is through a charity she founded.
Vayser came up with the concept in her sophomore year while doing spring cleaning in her family's Mission Viejo home. She said she found dozens of the small shampoo and conditioner containers her family has collected from hotels over the years on various trips.
"I thought rather than dump them in a landfill, someone out there could need them," she said.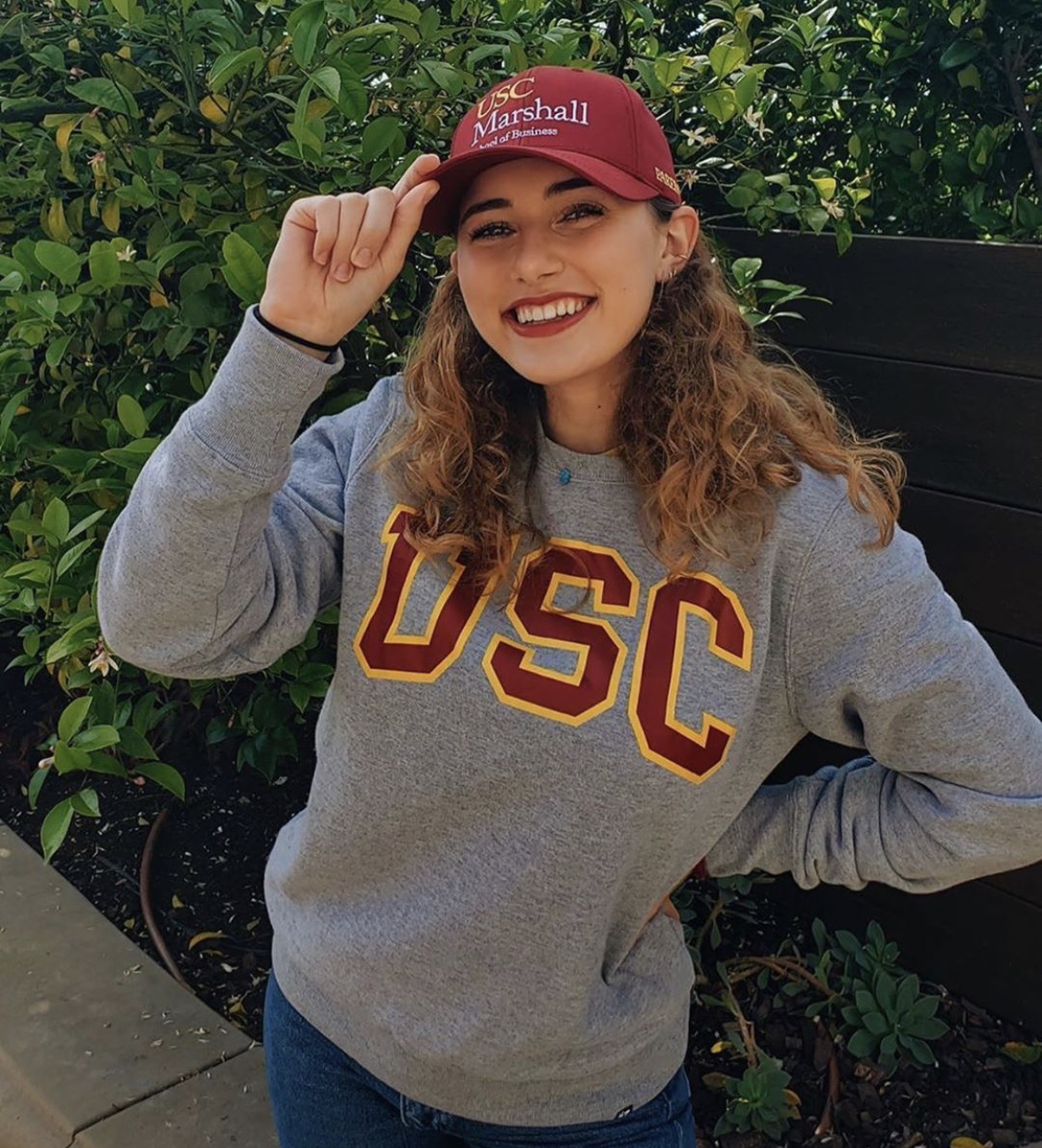 From there, Vayser went to friends to collect products and even organized a collection at school.
"I realized this really could be something bigger," she said. "I realized we could make this huge."
She reached out to local shelters and, once she understood the level of need, she had to find suppliers — the hotels.
With that, Lather was created, an organization that gathers unused, or gently used, personal hygiene products from hotels and delivers them to homeless residents and facilities in south Orange County.
Lather works with four hotels, which have collection buckets set out for the products, and five shelters in the county.
Vayser said her group gathers about 200 items each month from the hotels. She and her friends then sanitize the containers and deliver toiletry packets to the shelters.
Although there has been a bit of a slump during the COVID-19 pandemic, which severely limited travel and hotel visits, Vayser still estimated "we have 4,000 items in circulation."
In working with the hotels, Vayser said she also learned that hotels often dispose of linens and towels that have small tears or smudges or stains that don't come out in cleaning. So, her group has been gathering those also to disperse to shelters.
Vayser says rather than thanks or recognition, the greatest satisfaction she gets is from seeing the donations put to immediate use.
Since creating Lather, Vayser said dozens of students from Capistrano Valley High School have pitched in, though she generally has a core group of four or so helpers.
Vayser's social involvement doesn't stop with helping the homeless.
She is the founder and president of the high school chapter of the Jessie Rees Foundation and Team NEGU (Never Ever Give Up), named for a girl who passed away from cancer in 2012. Before her death, Rees was committed to creating care packages and "JoyJars" for other patients and families battling cancer. Rees' parents created the Orange County-based foundation to create a legacy for their daughter and continue her spirit of giving.
In 2018, Vayser helped lead and spoke at a schoolwide walkout as part of a national protest against the gun violence that led to the shooting deaths of 17 students at Marjory Stoneman Douglas High School in Florida.
"She came to me and said we want to walk out, but we want to do it the right way," Misustin said.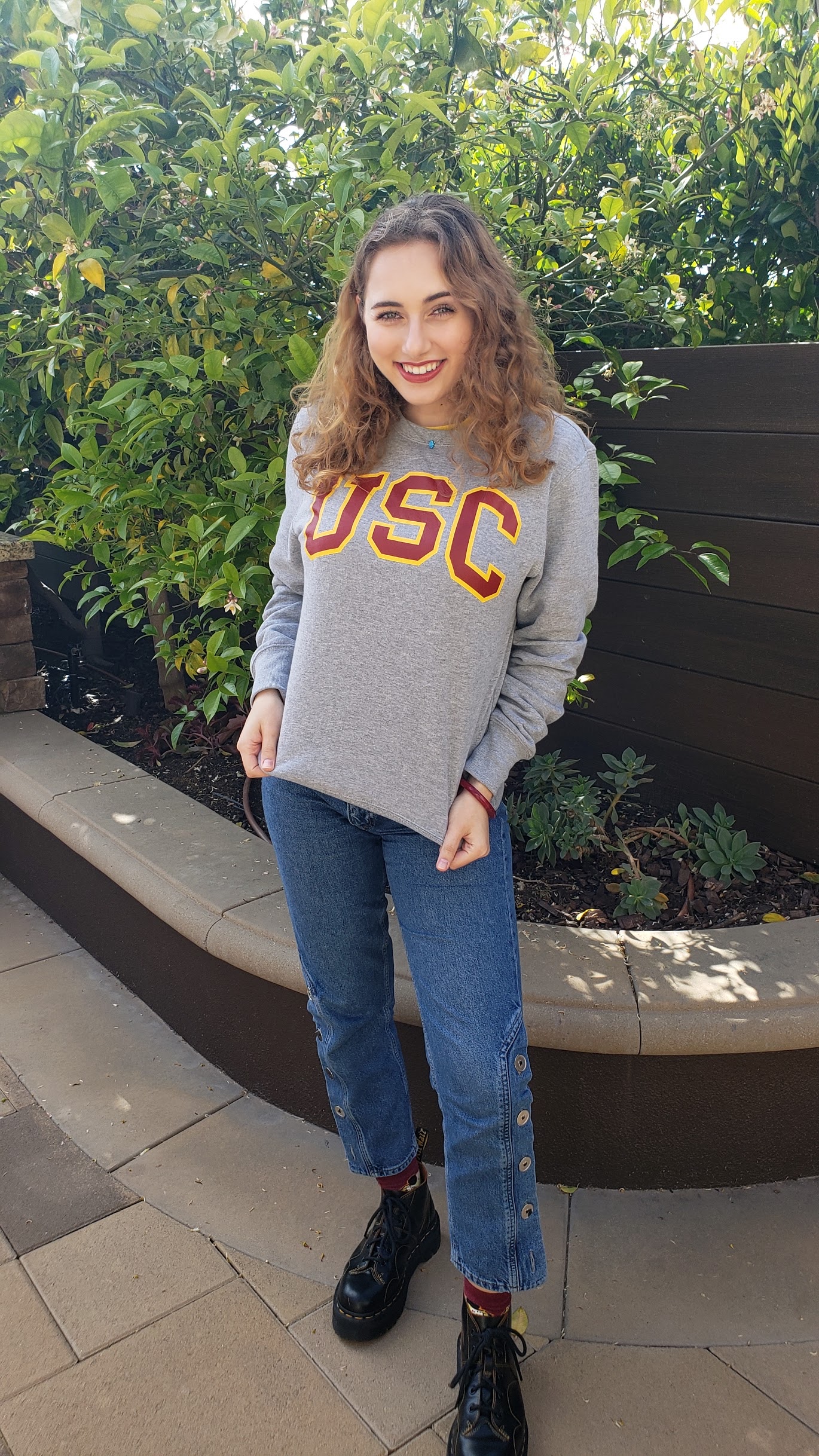 However, to Vayser it is also about being effectively vocal rather than chaotic.
How many kids go to a principal before staging a massive walkout?
"She's one of the rare kids that seamlessly interact with adults and kids," Misustin said. "She does it on a professional level."
"We all dressed in orange (the color of the anti-gun violence movement)," Vayser said. "We peacefully protest. I try to be as active and vocal as I can be."
Not surprisingly, Vayser said she has been very active online in discussions about the recent death of George Floyd and "doing my best to hold people responsible."
Although she had not marched during the first week of protests, she said she was looking to do so in a way that would lower the chances of her bringing the coronavirus to her home.
"It's a little different with the pandemic," she said. "I'll make sure I'm masked and gloved. I want to do it without jeopardizing my loved ones."
In the fall, Vayser, the younger daughter of Alex and Anna Vayser, will begin studies at USC, where she received a trustee scholarship to study business administration with a concentration in cinematic arts through the John H. Mitchell BCA program.
No matter where her academics take her, Vayser insists she will maintain her dedication to social causes and speaking out.
"I believe every person has a duty to be engaged, up to date and active," Vayser said. "On many levels, it's easy to take a back seat and some comfortable with that. I think it's important to be vocal."