Approving images of the new Associated Student Union president. Designing page layouts. Researching, editing and writing opinion pieces.
They were all duties staff members of The Paper at Dana Hills High School worked to finish on a Tuesday afternoon deadline during press week.
The growing popularity for the journalism class stems from students' interests in developing their communication, photography and design skills while writing about a range of topics that they find interesting, said adviser Tim Sampson, who has taught the class for nine years. The English teacher also serves as yearbook director and athletic surfing coach.
The newspaper course is designed to give students a basic understanding of journalism and newspaper writing techniques where students write, edit and lay out 10 issues of the school newspaper, both in print and online.
The class provides students with an exceptional experience that will further each member's knowledge and help them do better in college, no matter what they decide to major in.
"It's fun work and they learn a lot," Sampson said.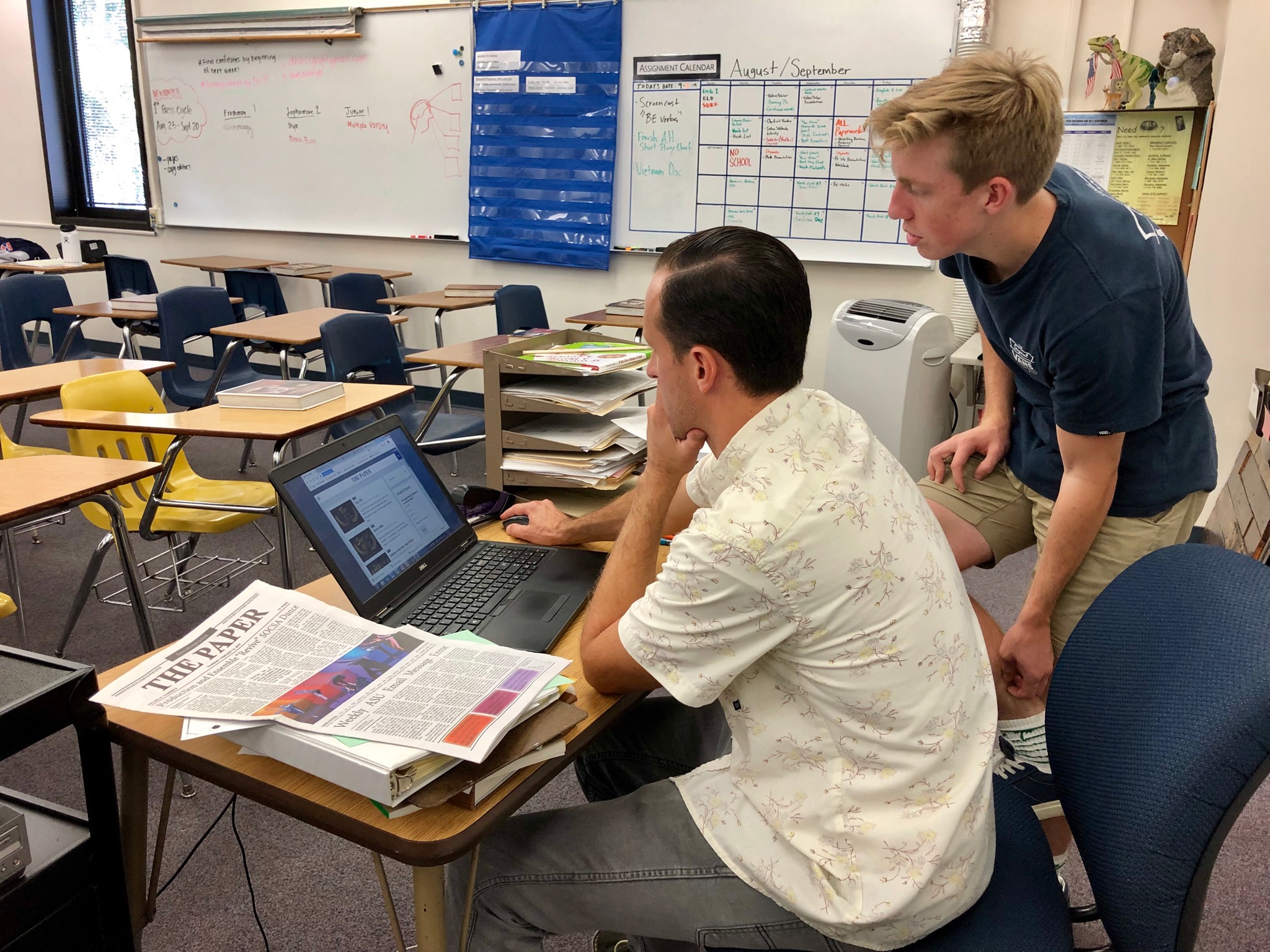 High school journalism is under fire across the United States as educators face budget cuts; however, new research commissioned by the Newspaper Association of America Foundation suggests that if student achievement is the goal, then schools would be well-served if they offer students the opportunity to work on high school newspapers and yearbooks.
The findings show that the roughly 20% of students who worked on their school newspapers or yearbooks achieved higher grade point averages in high school, scored better on the ACT and demonstrated better writing and grammar skills in college than students who did not have those journalism experiences.
"If nothing else, we can conclude that high school newspaper or yearbook staff involvement is an excellent outlet for talented, active, and involved students," wrote researcher Jack Dvorak, Ph.D., director of the High School Journalism Institute and a professor at the School of Journalism at Indiana University. "It also gives them a chance to apply their natural leadership abilities while exercising their critical thinking, designing, and writing skills."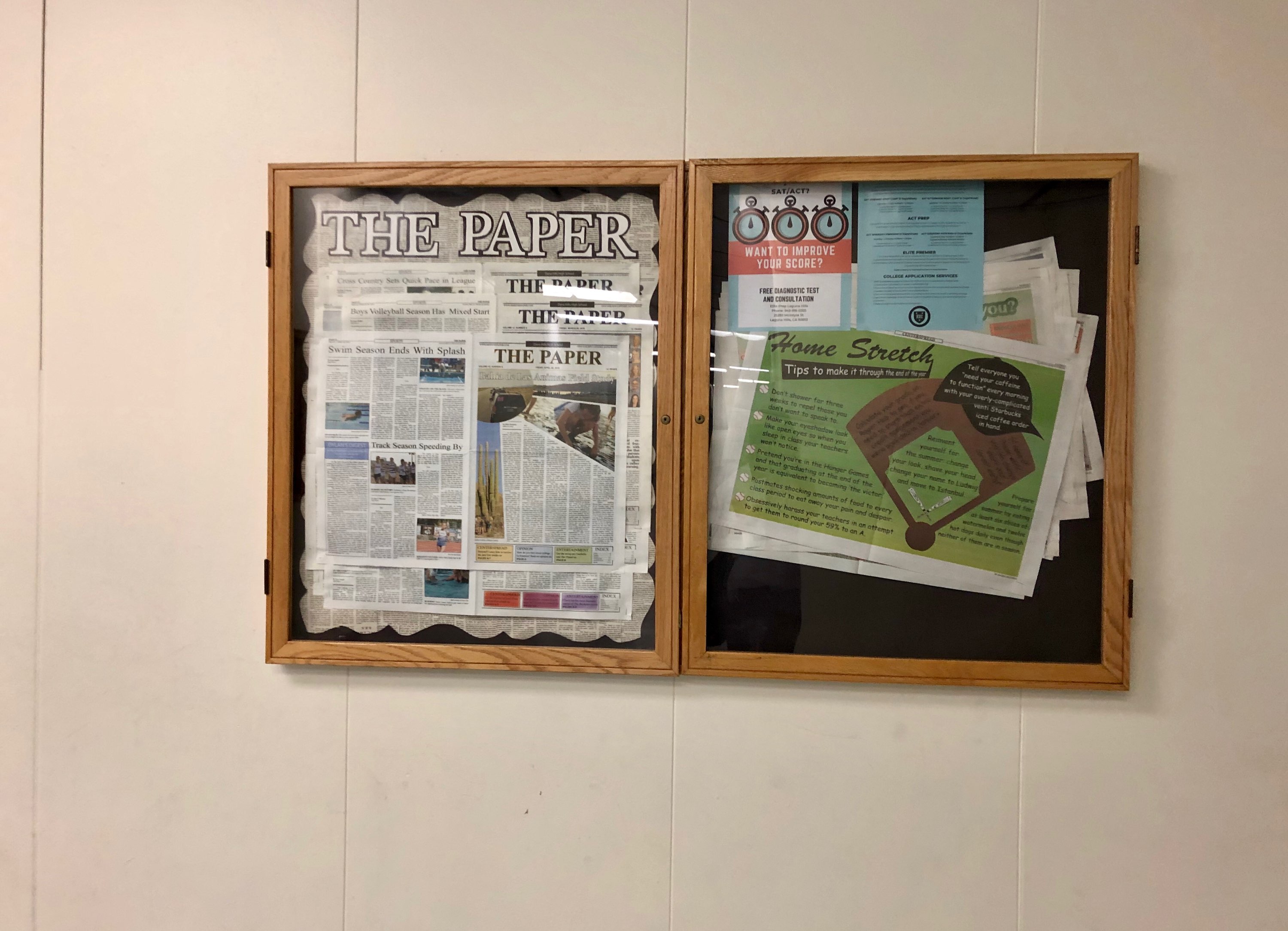 The goal of scholastic journalism is not to create journalists but rather develop engaged citizens and skilled, well-rounded, and empathetic communicators. As a result of their time in this elective course, several of Sampson's former students are pursuing careers in fields as varied as writing, law, medicine, politics, and nonprofits.
Kevin Furhman graduated from UC San Diego and is director of development at Blind Children's Learning Center. Marilyn La Jeunesse graduated from New York University and is newsletter editor at Teen Vogue and a contributing writer for Allure, InStyle and INSIDER. Emily Jaimerena did a year of AmeriCorps service and is a medical student at Brown University. Salil Dudani graduated from Yale Law School and is working as public defender in San Diego. He delivered a TED talkon poverty-jailing. Max Kelley graduated from Northwestern University and is an Emmy Award-nominated Digital Video and Social Producer at ESPN.
Sofia Ciraulo, The Paper's editor-in-chief, said she joined the newspaper during her sophomore year because she liked writing. She was named feature section editor her junior year and now is responsible for the final product the class produces.
"It's a great opportunity to have a purpose on campus and have a voice and a real-world environment in getting money for print – it's like a job," Sofia said. "I think it's just a great way to contribute to something."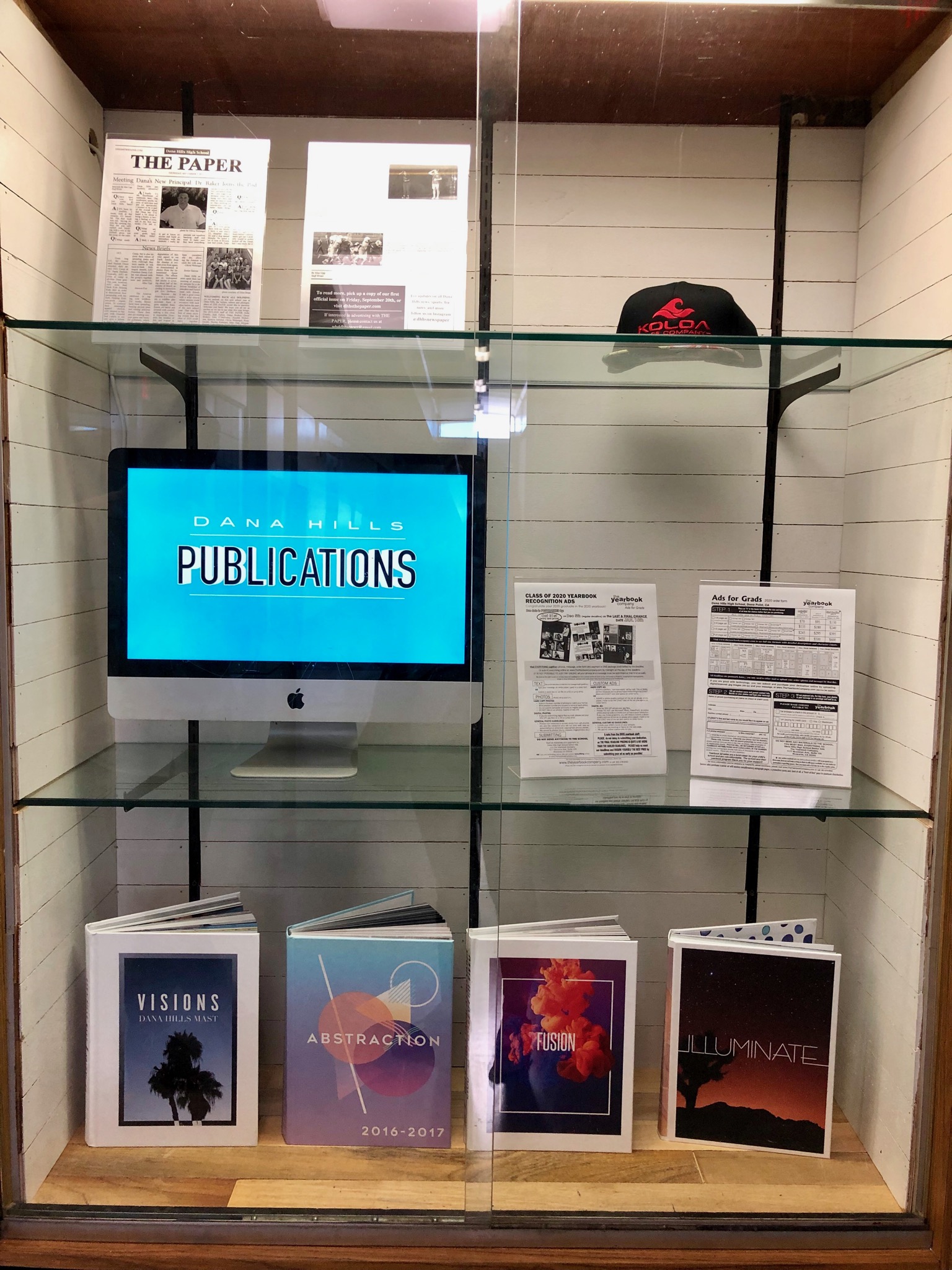 To master the new tools and tell stories on a wide variety of platforms, The Paper implements new gadgets and technologies for its digital publishing.
This year, the staff is focusing on posting images to their Instagram page @dhhsnewspaper, creating more video content, and participating in podcasts.
Jack Fallon, a senior, designed and launched The Paper's newwebsitethis year, sharing the online version of stories ranging from the Travel Club's trip to Thailand to a proctor spotlight.
He also constructed two wooden newspaper boxes that were designed to distribute copies on campus.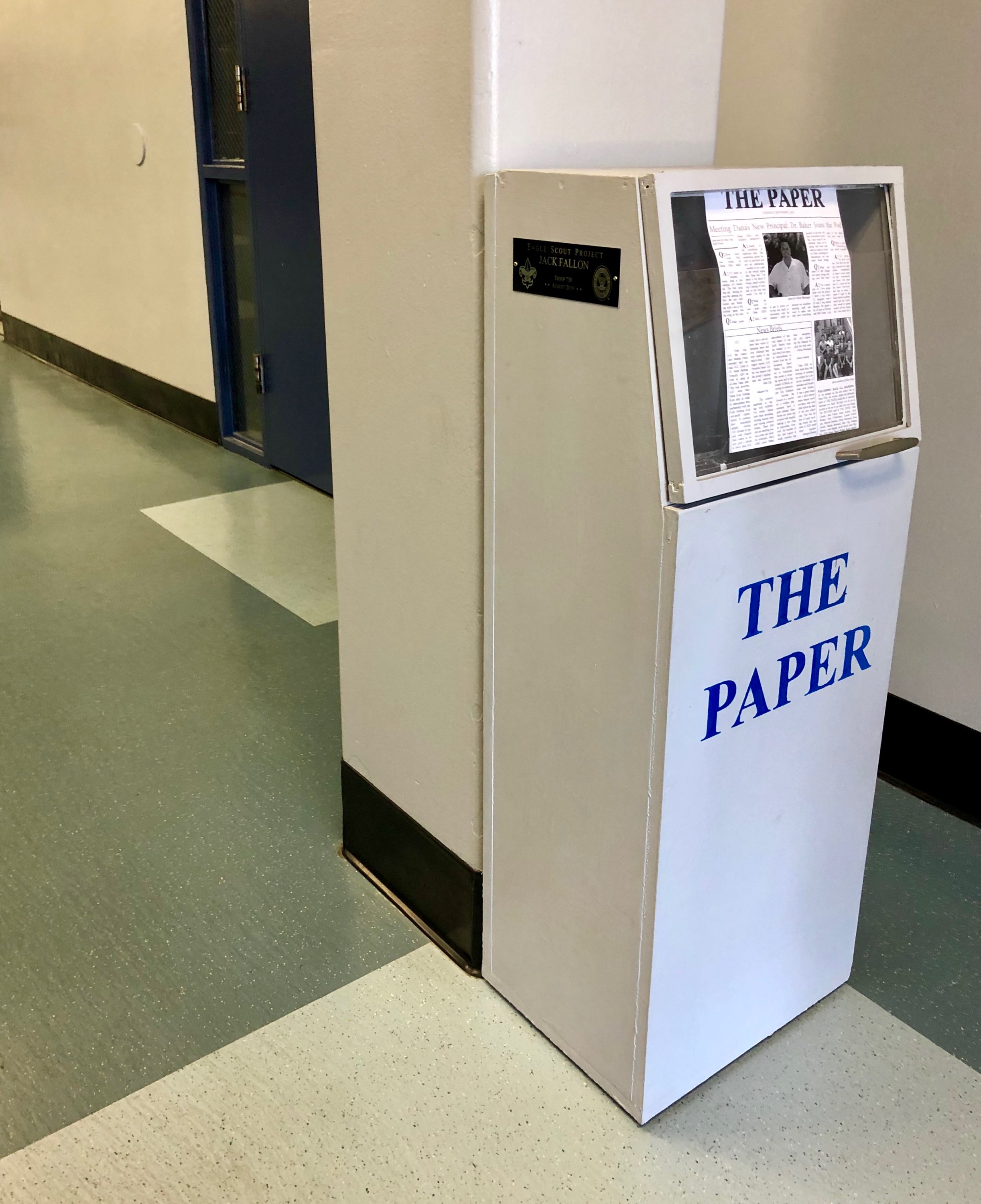 To further generate interest in The Paper, Sampson and his students renovated a hallway's showcase and installed a computer flashing the latest headlines, past yearbook editions and fliers of news briefs.
Sampson said those interested in serving on The Paper must complete an application that includes two teacher recommendations, a sample article, transcripts and a written explanation detailing why they want to join the staff. Freshmen may only apply for an internship in their second semester.
"We're constantly promoting the newspaper to draw more staff members and more readers through sharing our stories on podcasts, social media pages, and flyers," Sampson said. "These newspaper students are going off into the world with so much of what they learned here. We have alumni tell us of how these skills helped shaped their careers. I just like to see the creativity in here."