By Greg Mellen
After riding the "Sole" train as far as they could, members of the San Juan Hills Business Program brought not one but two new mock companies to the virtual marketplace this year.
Both are going to New York City for the Virtual Enterprise national finals after passing the first round of competition at the California State Conference & Exhibitions contest for students put on by nonprofit Virtual Enterprises International.
Tronic Bikes, a virtual electronic bike start up, and Everlasting, a smart fridge and app company, finished in the top eight in the California competition for best business plan, the highest and most competitive category.
According to Jeremey Wooten, the teacher for the San Juan Hills High business program, 42 teams were vying for the top prize.
Providing high praise to this year's entrants, Wooten said, "I think they both compare to Sole Purpose."
Sole Purpose, an eco-friendly, socially conscious, mock footwear company, put San Juan Hills High on the map when it shocked those in virtual enterprise circles by winning a $10,000 prize for the best business plan in the national competition in 2020 — in just their third year in competition.
Needless to say, those are large "shoes" to fill.
Tronic Bikes finished in fourth place in a separate ranking and presentation competition among the top eight teams. Everlasting took seventh place.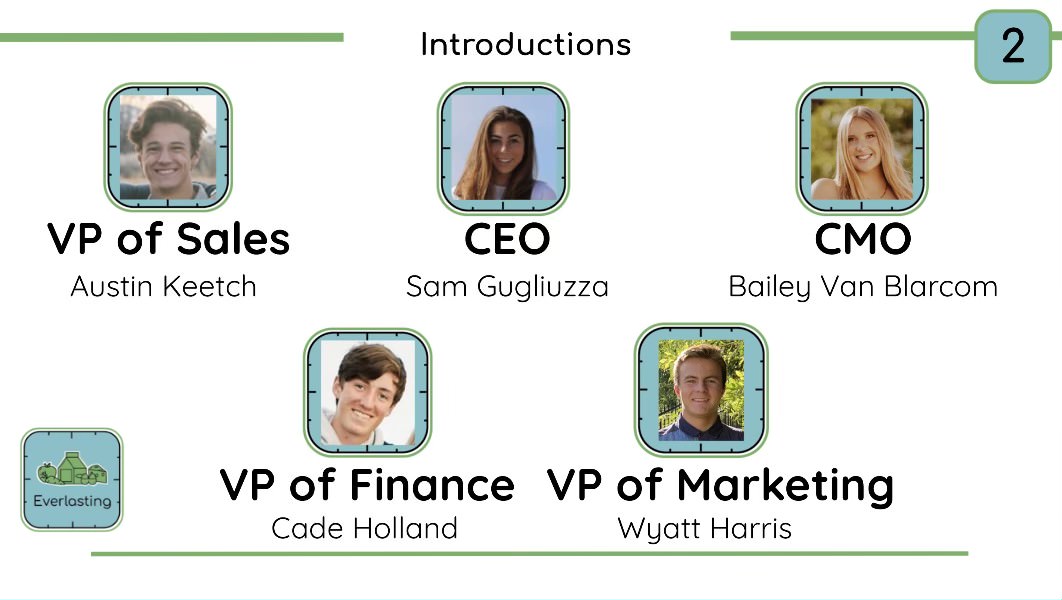 Ridgeview High of Bakersfield won the top two places with an eco-friendly art supply company called Nature's Canvas, and Toys 'N Tails, a dog boutique.
Senior Ryan Mossbarger is the CEO of Tronic Bikes, which arose out of students' concern about gas consumption, traffic on campus, and the escalating costs of cars and gas.
"We started with that and then started developing e-bikes specific to different terrains," Mossbarger said, eventually coming up with six models of bike.
To separate Tronic Bikes from the herd in the rapidly growing e-bike market, Mossbarger said her company was also working on including safety and insurance policies that would promote responsible use and safety.
"There's still a lot we can do with the company," she said, including expansion into charging stations, much in the way Tesla has done with its Supercharging Stations.
Senior Sam Gugliuzza said she got the inspiration for Everlasting after watching her dad going through the refrigerator one day and discarding food.
After some research, Gugliuzza said she learned that 108 billion pounds — a third of all food produced globally for humans — is lost or wasted annually. This costs American consumers $161 billion. Additionally, she said, for every 100 pounds of food waste dumped in landfills, 8.3 pounds of methane is released into the atmosphere, contributing to climate change and global warming.
Everlasting's smart refrigerators scan food labels and the application updates consumers on their food expiration and offers recipes to use the food before it becomes waste. Everlasting would also include tutorials and a social media platform.
This is the second year Gugliuzza pitched her business idea to the San Juan Hills High Virtual Enterprise class.
"We questioned the technology and found it's plausible," Gugliuzza said.
Coming of age
Now in its fifth year, and its first year sponsoring two teams, the San Juan Hills High School program — part of Capistrano Unified College and Career Advantage (CCA) Regional Occupational Program (ROP) — has quickly climbed into rarefied air.
"I think it takes about five years," Wooten said of building a perennially strong Virtual Enterprise program.
Now, Wooten said, he has a nucleus of experienced second- and third-year students who can take more active roles in bringing the younger students through the program.
"It's much better to have them guide each other through the process," Wooten said.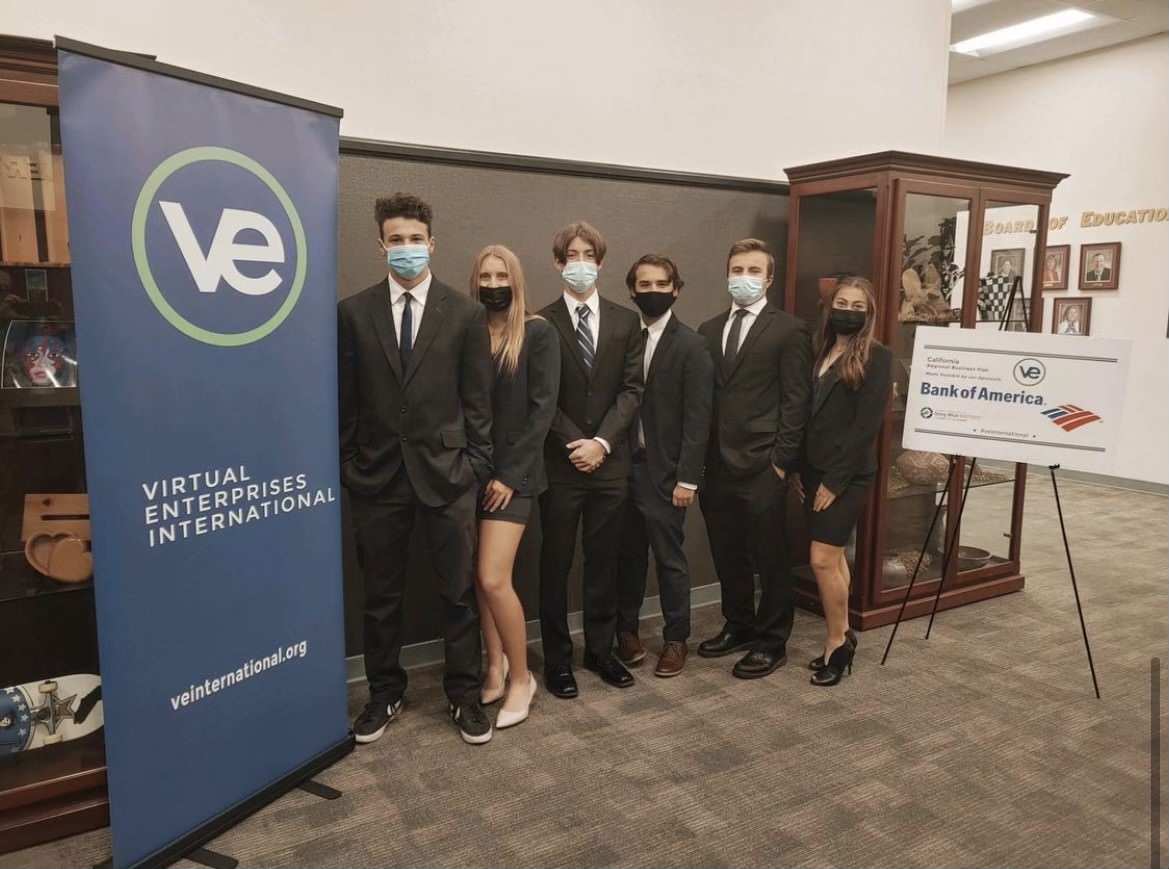 In addition to reaching New York with their team business plan presentations this year, the two businesses qualified in other categories: Tronic Bikes for its financing and marketing programs and Everlasting for its accounting through use of QuickBooks.
Tronic Bikes also garnered a team award in Bakersfield in video commercial, tying for fourth place. Everlasting was recognized for its convention booth (a fourth-place tie), and company branding (a sixth-place tie).
After two years of coronavirus-altered seasons, including the 2020 and 2021 nationals being held online, the national finals are again planned to be held in person.
The team is scheduled to travel to New York City from April 4 to 7, to participate in the 2022 Youth Business Summit, for what organizers say is "week of business competitions, leadership activities, a global innovation challenge, and an international trade show."
After San Juan Hills High's 2020 victory, in 2021 a new and refined iteration of Sole Purpose was created, with a virtual business proposal made to industry leaders and judges.
And while the business plan team did not reach the top six in its competition, the marketing team claimed a top-six finish and the finance team reached the nationals in the Quickbook challenge.
Then-juniors Mossbarger and Gugliuzza were the leaders of the marketing team and brought back their expertise.
Previously San Juan Hills High launched a mock stock market business (InVEst) using cryptocurrency. Their maiden voyage, with a company called "Ex Nihilo," which is Latin for "out of nothing" was a subscription service venture.
The CEOs
Mossbarger said she stumbled into Wooten's class nearly by accident. At the time, Mossbarger said she had no idea what she wanted to do and had considered everything from law to nursing.
Since starting off in Business 1, Mossbarger has progressed through the Business program. She describes it as one of her best classes and says the program helped her figure out "what I wanted to do in college."
In business, Mossbarger said she has found something that fits her personality.
"Business is more my place," she said. "I've always been on the more creative side. (Wooten) gives you a lot of freedom to test your ideas."
Mossbarger also enjoys writing and loves using her imagination to pitch the ideas. She is excited to get a second crack at the nationals and traveling to New York during Spring Break.
"I think we're all so proud to make it," she said.
Making a second run, she said, should settle her nerves, saying last year, "We were really intimidated."
She added that having a rival company in the same room at school has also amped the drive to succeed and earn bragging rights.
"There's a lot of competitiveness, but we help each other out a lot," Mossbarger said.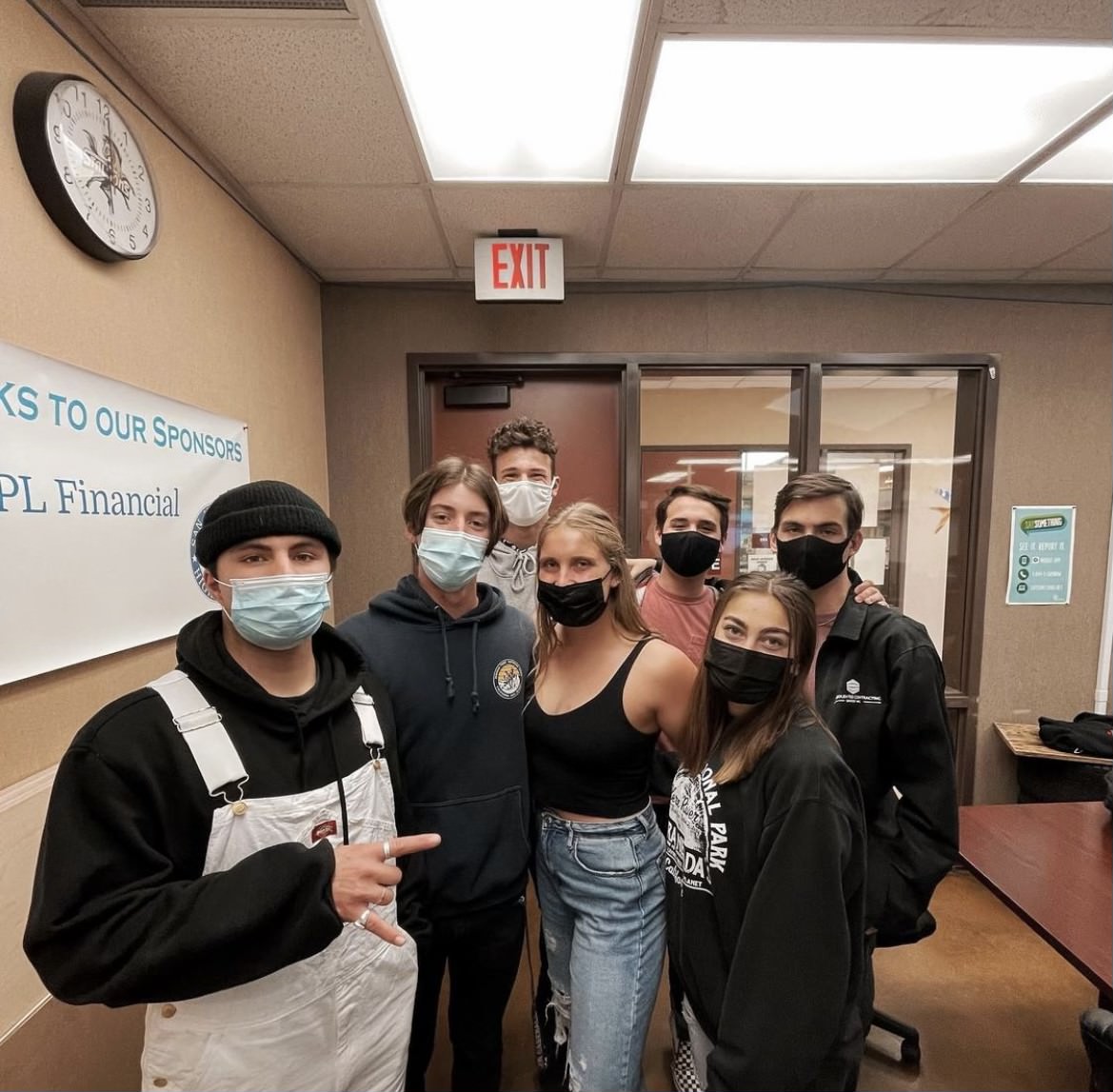 After high school, Mossbarger is looking at programs at Santa Clara University and Cal Poly San Luis Obispo.
Similarly, Gugliuzza signed up for business with no real idea of what the class was.
A friend with whom she caught rides to school started taking a "zero period" class before regular school hours. Rather than hanging out on campus waiting for classes to begin, she decided to check out the Business 1 class.
"After the class, I was really interested," said Gugliuzza, who is now considering majoring in Business and Entrepreneurship. She was accepted into a Gateway to Business online summer course offered by the Olin Business School at Washington University in St. Louis.
The pride of College and Career Advantage
The success of the original Sole Purpose pleased Pati Romo, executive director of College Career Advantage (CCA), which oversees classes that offer Career Technical Education (CTE) for the school district. The business classes are part of the more than 30 pathways that are part of the CCA course offerings in CUSD.
The CCA CTE mission is to prepare students for college or a career. Business classes "help with both," Romo told CUSD Insider in 2020.
The school district describes the business classes as "a collaborative learning environment that offers students hands-on, real-world experience in business."
The Virtual Enterprise class is a capstone to several classes. Students begin with Business 1, which provides an overview of business concepts and practices, including "forms of ownership, management, finance, marketing, production, competition, technologies, global business, entrepreneurship, legal considerations."
The business program also has a social media marketing class, and finance and accounting may be added.
While the original Sole Purpose effort surprised onlookers with its victories, San Juan Hills High is no longer a dark horse.
"I think we've earned some respect," Wooten said. "We need to go to nationals and really put on a show."