On the 75th anniversary of D-Day, San Clemente High Principal Chris Carter honored the persistence displayed by the Greatest Generation and encouraged the Class of 2019 to remember this pivotal moment in history as they face the new challenges of life after high school.
"The sacrifice that many made on that fateful day has enabled us to build one of the strongest educational systems the world has ever seen," Carter said. "Today we reflect on the impact that it has had on our society and especially our graduates."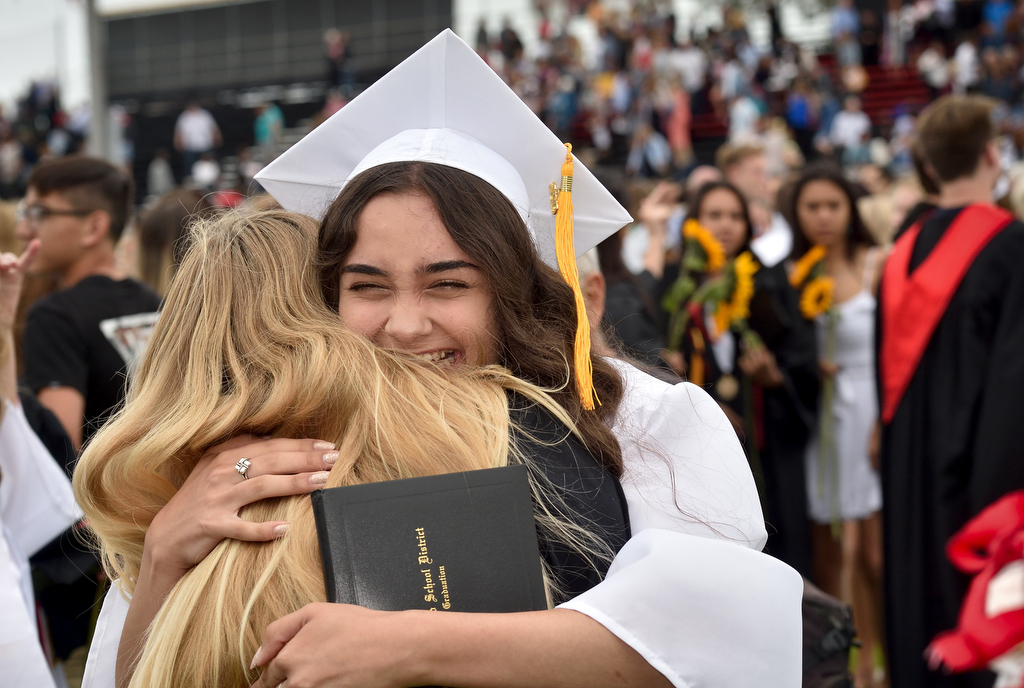 About 750 students celebrated with family and friends Thursday, June 6 during the graduation ceremony at San Clemente High School.
The Tritons heard speeches from Scholar of Scholars Rhiannon Yanda, senior class speaker Peyton Gadbury and Senior Class President Rachel Campbell. Rep. Mike Levin, Capistrano Unified Board member Patricia Holloway, Capistrano Unified Board member Amy Hanacek, City Council member Kathleen Ward, and Deputy Superintendent of Business and Support Services Clark Hampton were in attendance.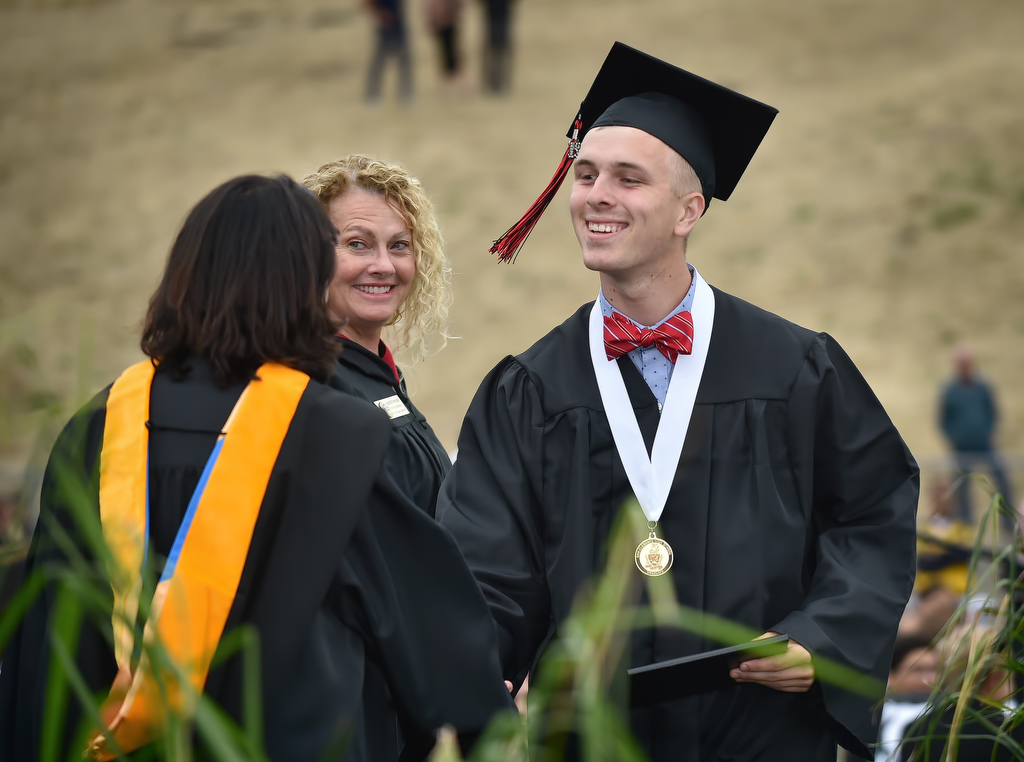 Yanda recalled a time in second grade when her class was divided into two color-coded spelling groups. The green group was for students who excelled at spelling, also known as the "smart kids," and the white group was for students who struggled with spelling. Yanda was a member of the latter group.
San Clemente High students who graduate with a 4.0 GPA are recognized with white robes and those who graduate from the International Baccalaureate Diploma program wore red. The majority of graduating seniors wore black robes.
As the top student in her senior class, Yanda was honored as the only student to wear a yellow robe Thursday, but she said success shouldn't be measured in colors.
"Regardless of what color robe you wear, regardless of your future endeavors, as Tritons and as graduates, we all share one commonality," Yanda said. "Our future is limitless, open to all possibilities, and undefined by the color of our robes."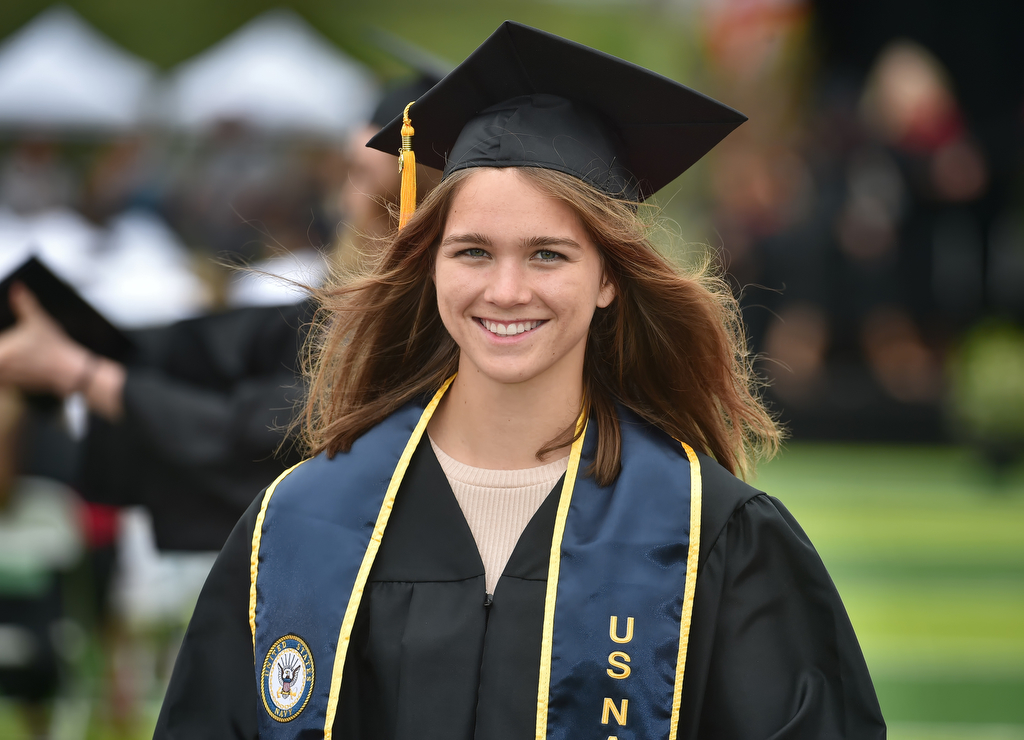 Science teacher Duncan Wilson once again donned a kilt and played the bagpipes while escorting the faculty and students into Thalassa Stadium. Hundreds of family members and friends cheered and waved at the graduates marching by to take their seats.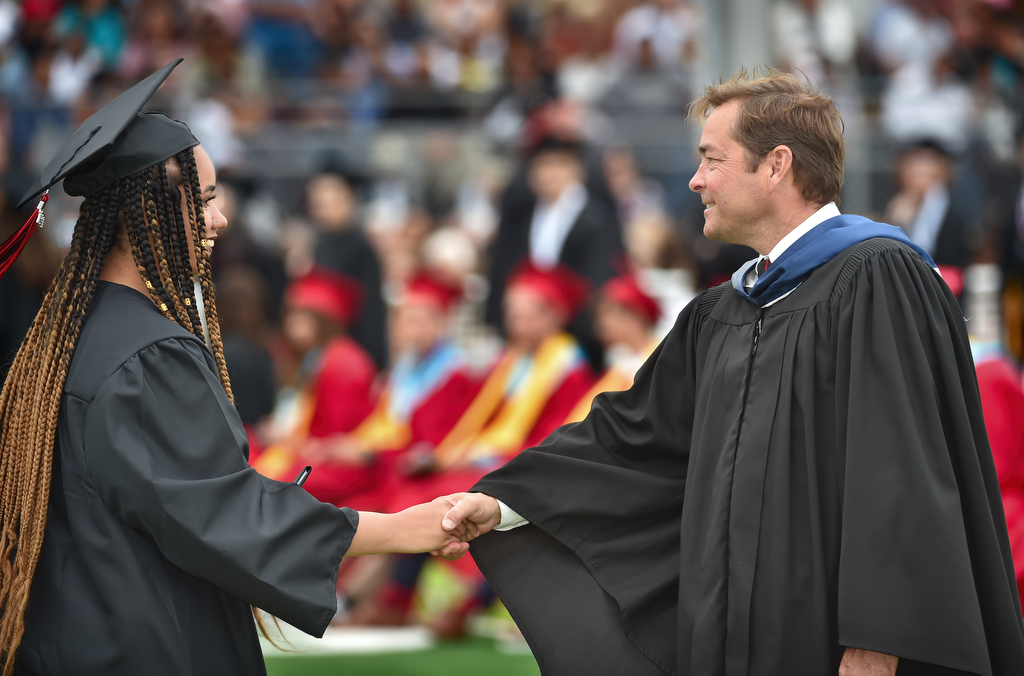 San Clemente High's Madrigals, including some graduating seniors, treated the crowd to their acapella renditions of the "Star-Spangled Banner" and Bruno Mars' "Count on Me."
After the graduating seniors' names were called, Campbell was invited to the stage to speak before telling her classmates to move the tassels on their caps from right to left.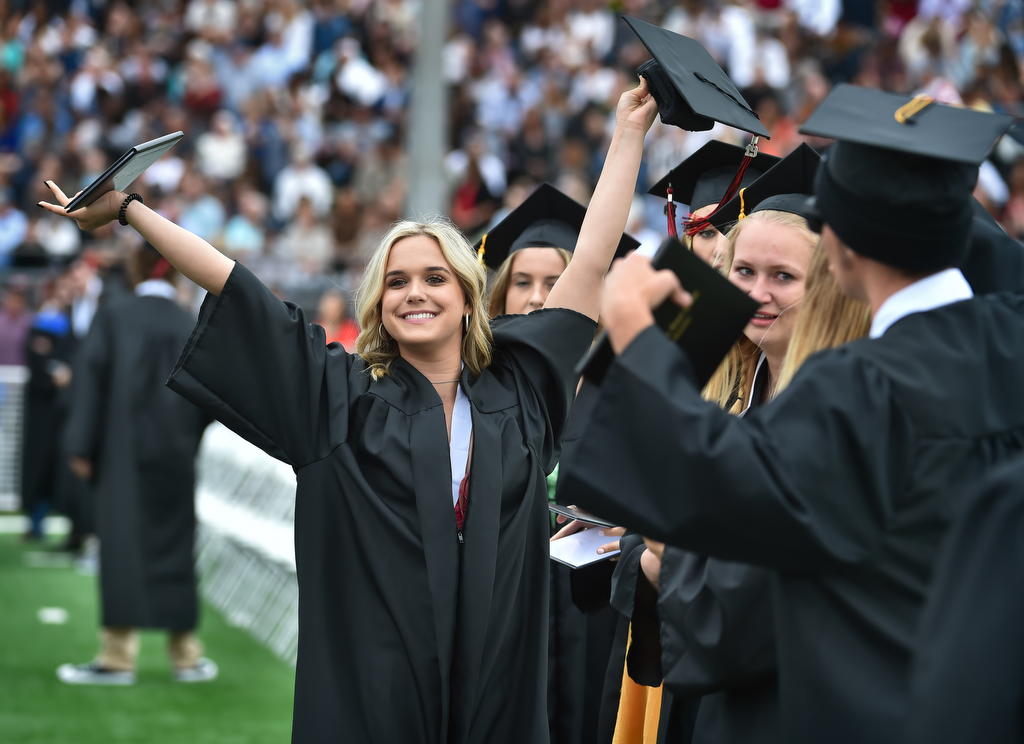 Among this year's major award winners were National Merit Scholarship Winner Savitri Raghuraman and California Association of IB World Schools San Clemente High School Student of the Year Peyton Gadbury.
Patrick Hangan was honored for having perfect attendance from kindergarten through 12th grade. San Clemente High School also recognized students for having perfect attendance during their high school years, including Diana Gatica, Jacob Gerhard, Liam Guilfoil, Kaitlyn Pislaan, Daniel Sanchez, and Christopher Varney.
For more graduation coverage, visit CUSDInsider.org.