By Lou Ponsi
Business owners, city officials, community leaders, and law enforcement professionals recently had the opportunity to experience a typical day in the life of a school principal in the Capistrano Unified School District.
As part of CUSD's annual Principal for a Day event, these professionals shadowed principals into classrooms, gymnasiums, art studios, and other spaces where learning takes place in district elementary, middle and high schools. Some guest principals got to witness award-winning education initiatives in action during the Oct. 21 event. Following their visits, the guest principals shared their experiences at a luncheon held at CUSD headquarters.
Chris Duncan, mayor pro tem of San Clemente, spent his morning at Vista del Mar, a K-8 school in San Clemente. What stood out most to Duncan was the daily commitment made by Vista del Mar administrators and teachers.
"They have a personal investment," Duncan said. "They are thinking about those individual students, those individual needs they have, and how they can micro design the education profile for that individual student. The teachers are taking their own personal time to do that."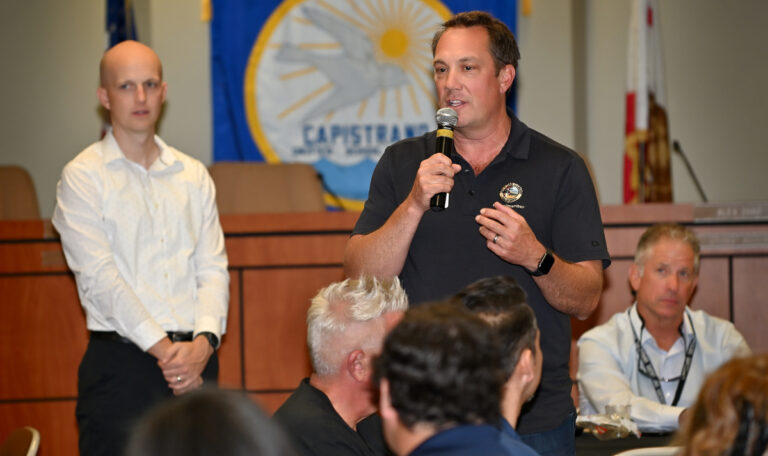 Click here for photos from Wood Canyon's Principal for a Day event with Michelle Endo. 
Howard Hart, a city council member in San Juan Capistrano, spent the morning at Harold Ambuehl Elementary school, where he saw for the first time how the school has changed since undergoing an extensive modernization project in 2019.
"From what I can tell, they rebuilt the entire school," Hart said. "I know it required a lot of the staff and the faculty and a lot of commitment from the school board as well, which is fantastic. What I saw today was amazing. Just the entire atmosphere that principal Antoinette McManigal has created there is just fantastic."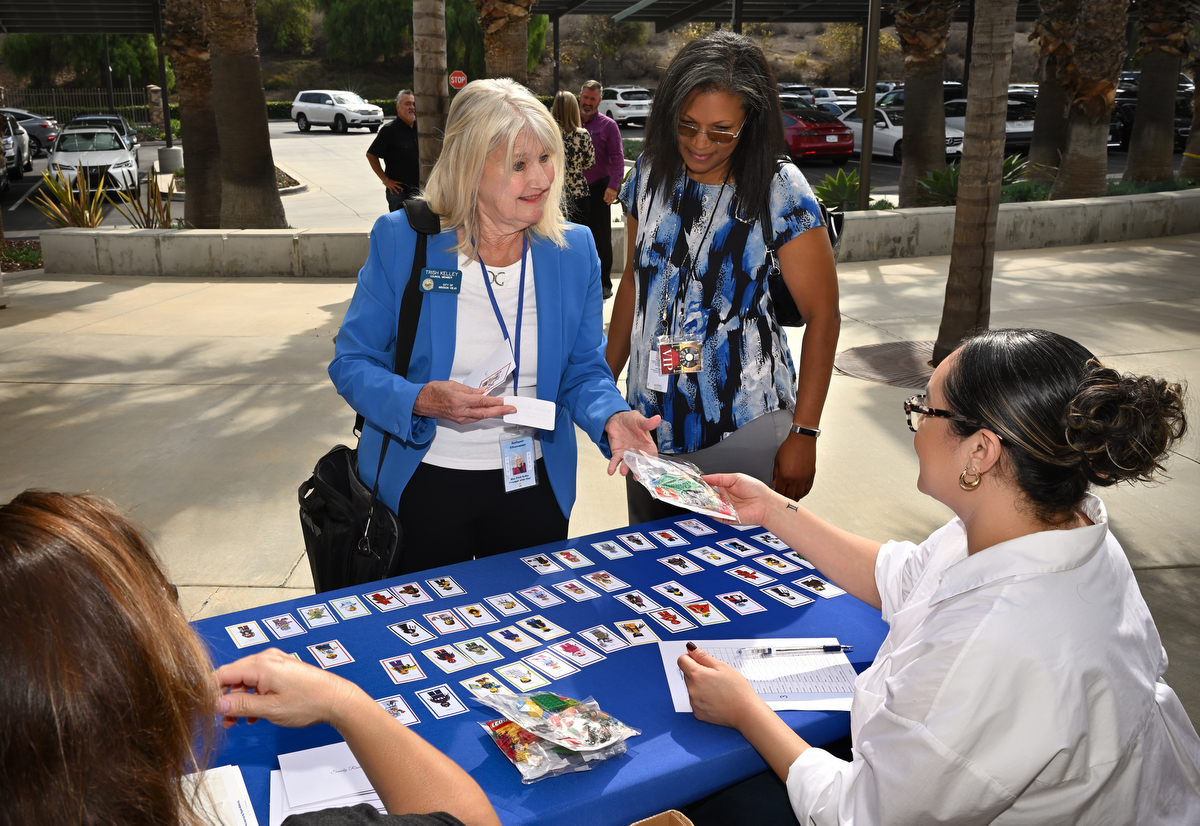 Jennifer Pointer, director of operations for the San Juan Capistrano Chamber of Commerce served as principal at San Juan Elementary School, the oldest school in Orange County. Pointer praised San Juan Elementary's heralded Dual Language Immersion Program which teaches students to become proficient in two languages while developing high-level academics. The Dual Immersion Program in Spanish is offered at four elementary sites in the district.
Click here to view photos from Arroyo Vista's Principal for a Day event with Nicole Groot. 
"These immersion programs really give a good route and base for bilingual (proficiency) and such a benefit for these kids as they move on to their professional lives," Pointer said.
CUSD's Principal for a Day program started back up in 2016 after not taking place for several years, Communications Director Ryan Burris said.
"It builds relationships in the communities where schools are," Burris said. "And then it gives us the opportunity to meet new people and to invite people into the school who may not have been there before and it creates very positive support for us."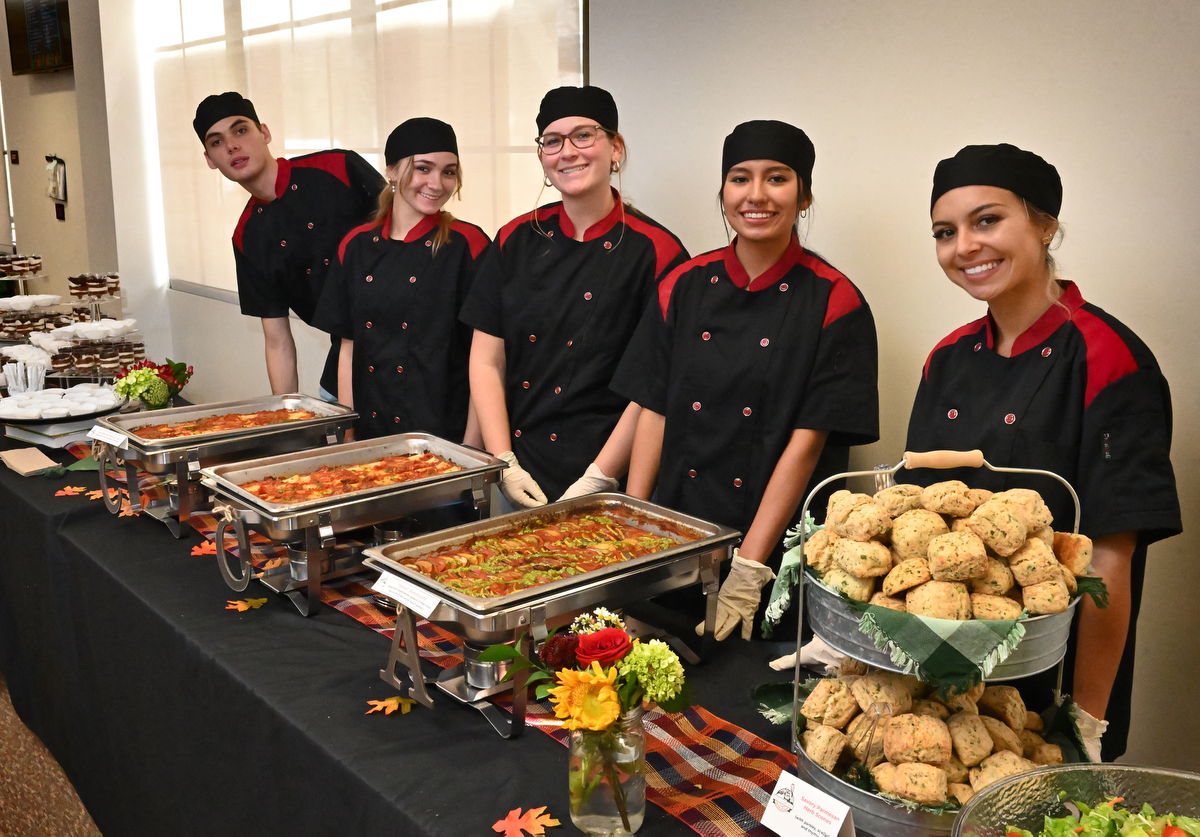 CUSD is the seventh-largest district in the state, encompassing 200 square miles, seven cities, and 4 million square feet of building space. The district operates on an annual $600-million budget.
Principal for a Day is equally rewarding for CUSD's actual principals, who host the guest principals.
Click here to view photos from San Juan Hills High School's Principal for a Day event with Capt. Justin Montano. 
"I really enjoy having people at my school," said Shari Nelson, principal of Castille Elementary School, where Mission Viejo Councilman Greg Raths was Principal for a Day. "I'm just so proud of my staff and what they do for our students, so to be able to show it off is amazing. To try to get someone to replicate what we do every day is incredibly hard. You have, I feel like, 50 balls moving at one time, so to get them to see how you have to switch hands and juggle and make it work is really interesting. It's eye opening for them to see what we do for our students. He was stunned by the quality of teaching in our rooms."