By Greg Mellen
After celebrating under the actual sun a year earlier, the 8th annual Sunshine Awards for Exceptional Educators had to take cover once again. The mood was bright at the Capistrano Unified School District offices in San Juan Capistrano, despite the event being moved indoors due to the threat of inclement weather.
During opening remarks, Rachel Niemeyer Sutherland, Chair of the Special Education Community Advisory Committee (CAC) joked, "Not rain, nor sleet, nor snow, nor hail," would deter her group.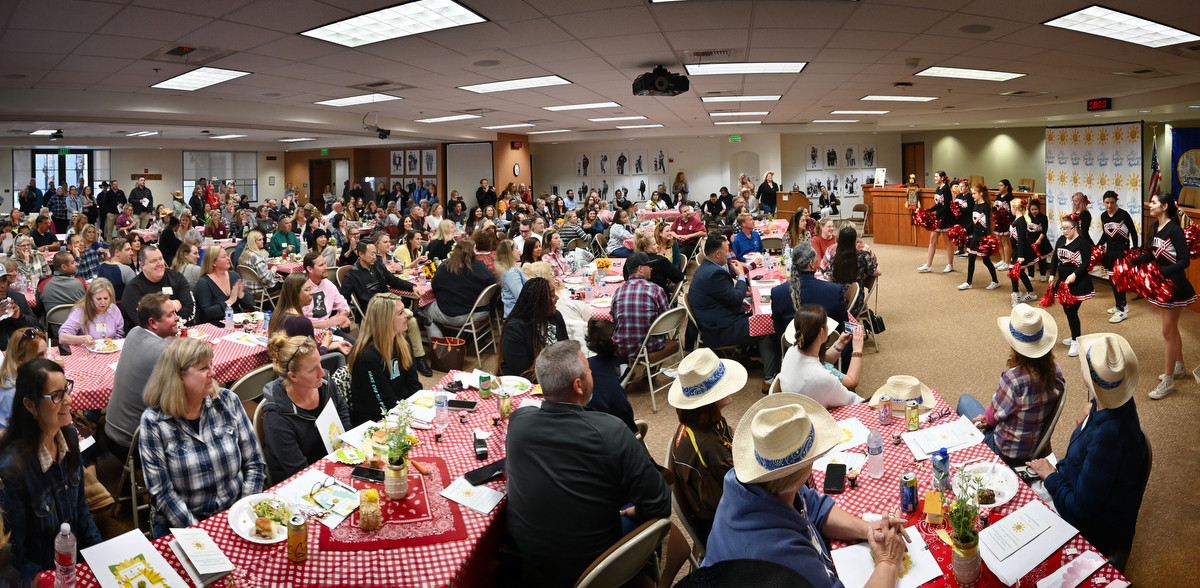 Feasting on a catered meal with Western themed-fare, attendees celebrated educators and support personnel in the district's premier annual awards ceremony for those who work with students with special needs. In addition to the awards, entertainment was provided in music, song, and dance by students from special needs programs.
The CAC is a partnership of parents, educators, and community members that helps guide CUSD's Special Education programs, provides parental education, connects families with administrators and other parents, and shares resources and support.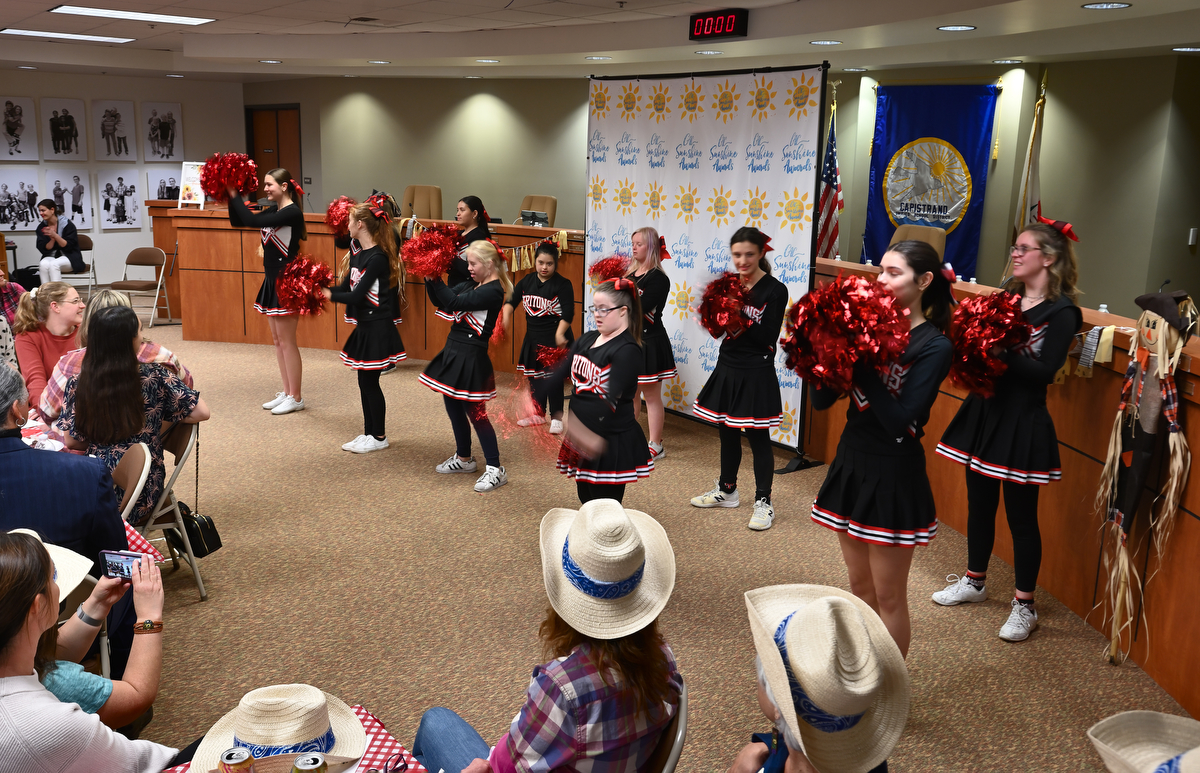 All about inclusion
This year, 169 nominees from 40 schools were celebrated. As Special Education fosters inclusiveness, so do the Sunshine Awards.
Parents or family members of students with special needs can nominate any staff member who has made a positive impact in their child's life. All that is required is the letter and a Sunshine Award is given.
Awards are not limited to teachers and often go to paraeducators, education specialists, and administration and district staff. Anyone who works in special education and helps lift up special education students so they can truly rise to their full potential is eligible.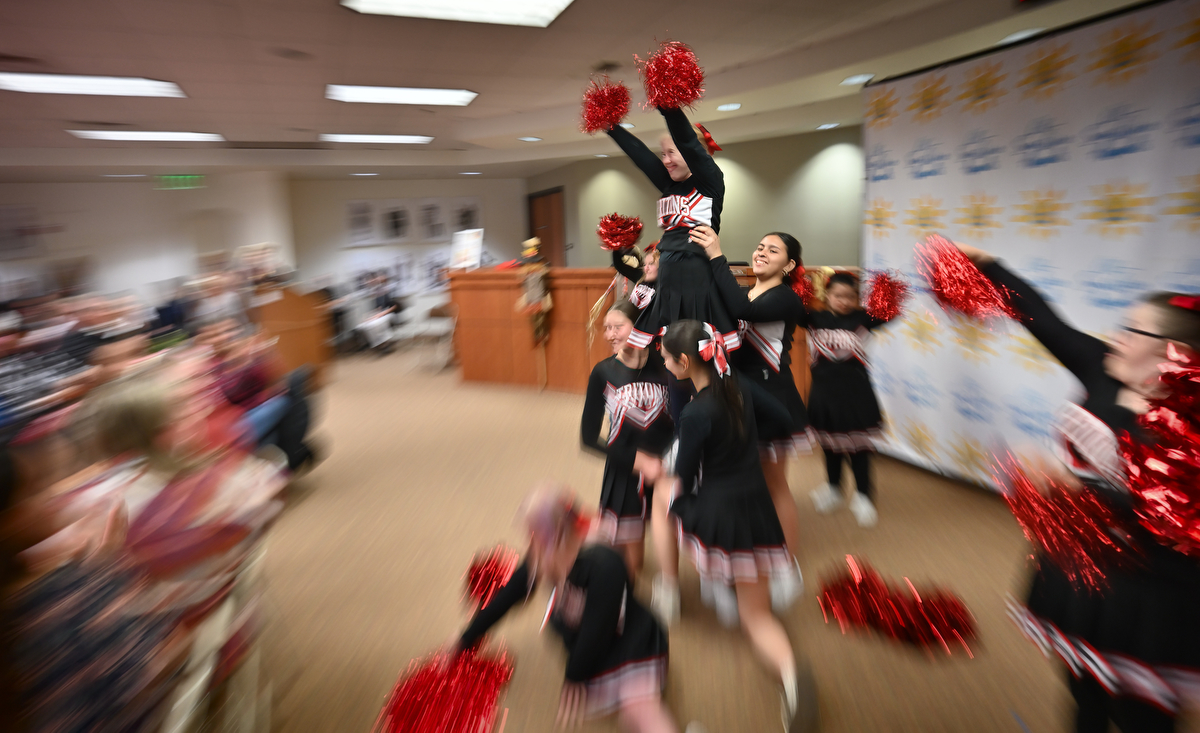 During the celebration, in addition to reading the names of all the winners, samples of several of the nominating letters were read by the writers. The first was from Mariette Muriela. The mother of two sons, Matthew and Luca, who are in the Adult Transition Program, wrote to thank Brian Howell, an education specialist at the Adult Transition Program.
"He brings music to the classroom and empowers our kids to expand their knowledge of this wonderful art form," Mariette Muriela wrote of Howell.
The mom said her boys, ages 19 and 21, who are on the autism spectrum, first showed off their musical chops with a rendition of Elton John's "Crocodile Rock," at a San Clemente High talent show. With Howell's help, their musical talents have continued to bloom, Muriela wrote. Her sons even performed a couple of the entertainment segments in the evening's program.
"Music transcends all barriers," she wrote. "Mr. Howell is amazing. He is a blessing in our lives."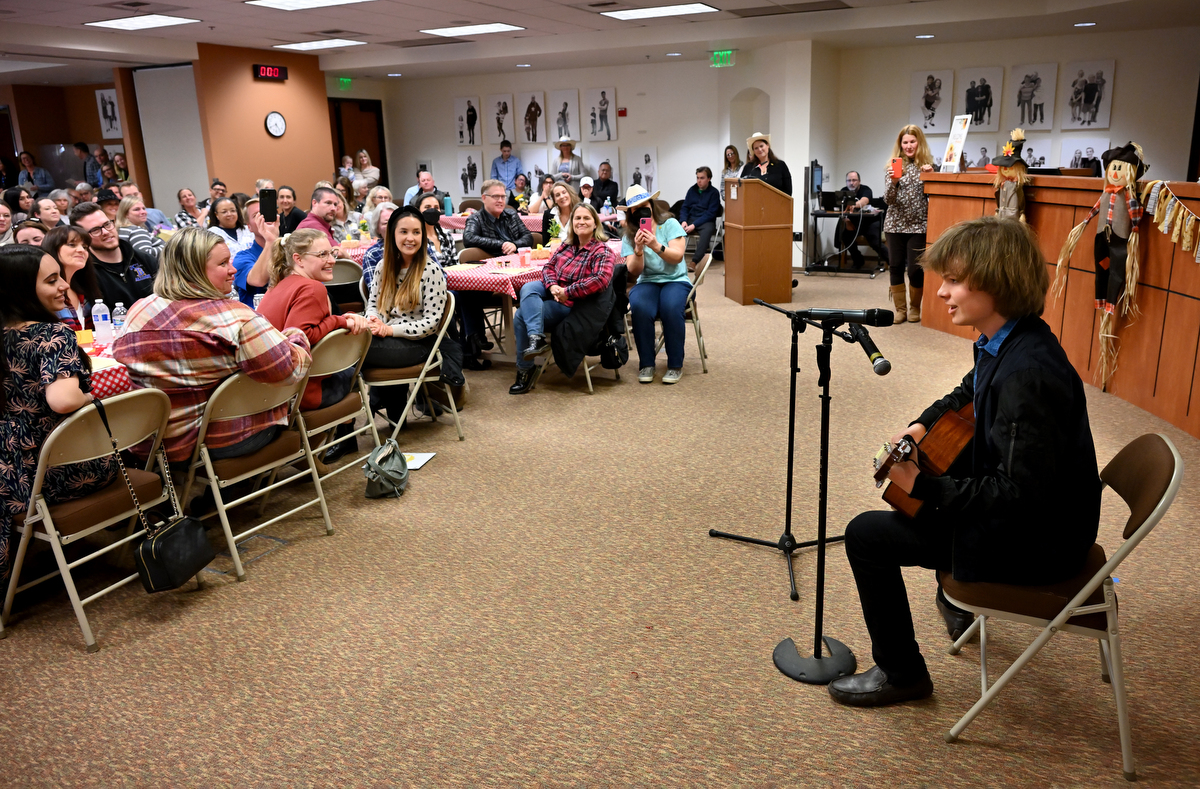 Special entertainment
Matthew sang and played guitar performing "Here Comes the Sun," by George Harrison, an appropriate choice given the weather. Matthew then accompanied his brother on guitar, while Luca sang "Six Months on a Leaky Boat," by Split Enz.
In addition to the Murielas, a number of other students displayed their talents in encore performances from last year's presentations. To kick off the event, 11 members of the San Clemente Sparkle Squad cheerleading troupe, directed by Loren Shrader, rocked the house with a rousing dance routine to "We Will Rock You," by Queen.
Jacob Mathews from Bernice Ayer Middle School entertained the audience with his rendition of Handel's "Bourree."
Mark Wagner of Dana Hills High, a former National PTA Reflections Program champion in Dance Choreography in the Special Artist Category, paired with classmate Mia Kamus for a wild performance to "Yeah!" by Usher.
More testimonials
In another nomination, Bridget Monge of Bernice Ayer Middle School was praised by Kassi Green, who credited the paraeducator, saying of her son, "his confidence has risen ten-fold."
Parent Christian Ries honored Shiloh Robinson, a Speech Language Pathologist at Palisades Elementary, saying "Miss Shiloh is the best SLP we have had at school."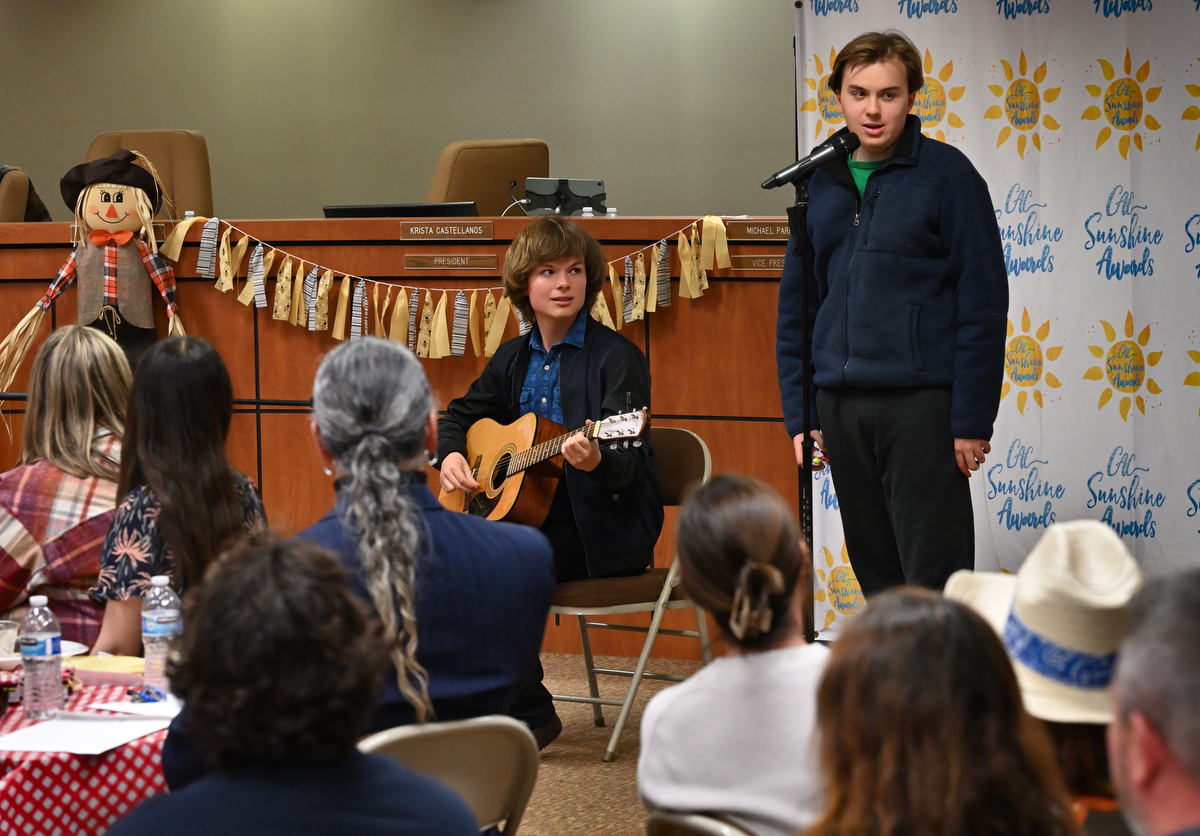 Jennifer Hornbuckle read a particularly heartfelt testimonial for Eric O'Toner, a special education teacher at San Clemente High. She said O'Toner helped her family through its "darkest hours" and advocated for her son's needs like no other teacher before.
"Our son is going to make it and graduate high school because of you," she said. "How could words or an award ever thank you adequately?"
The event also included special awards to longtime volunteer Veronica Hoggatt, a chair of CAC for seven years. Hoggatt's son, Josh, will transition out of the ATP program in December.
"I think this is my last year," she said.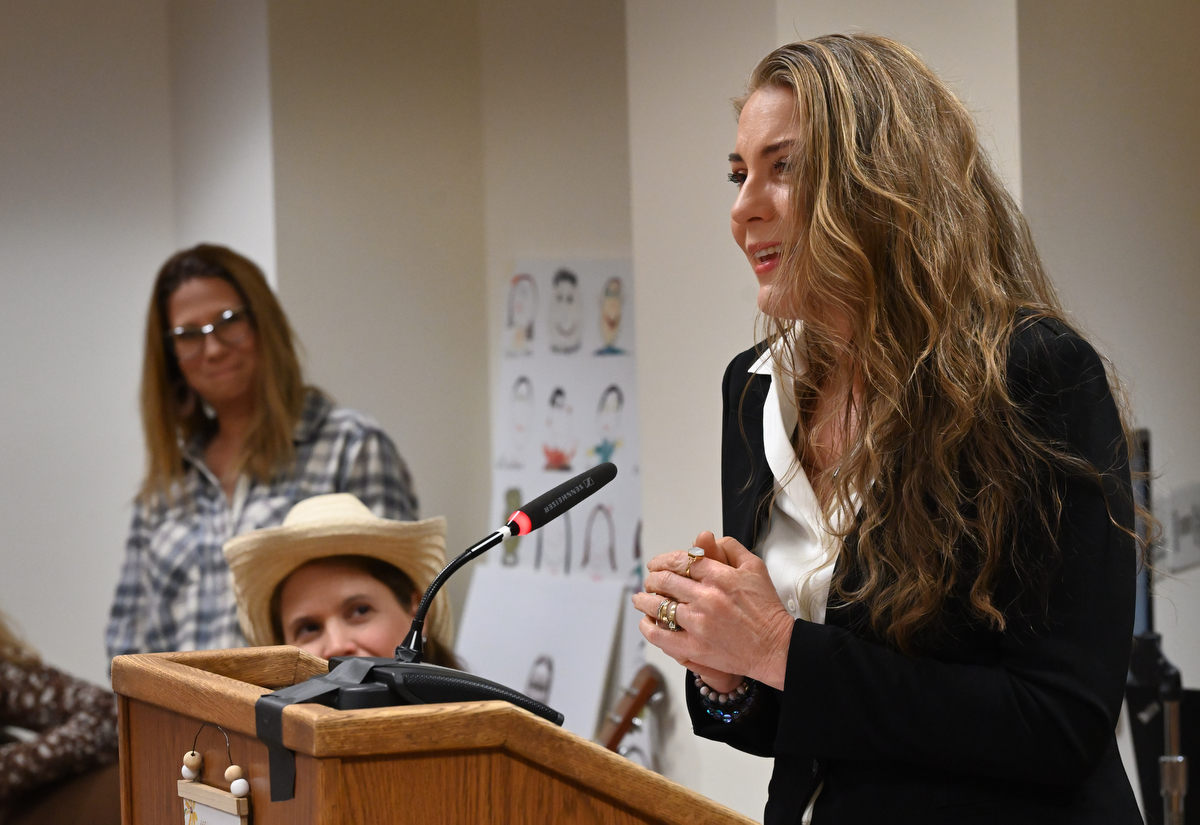 Also given a surprise honor was Niemeyer Sutherland, who thought her night was over before she was called back to the dais to be recognized.
Recognition was also given to Steve Burke, Sunshine Awards co-chair, for preparation and overseeing all elements of the culinary delights shared at every Sunshine Awards since the event began.
During her nomination, Hornbuckle helped sum up the night. Although her comments were directed to one teacher, they could apply to all.
"You have earned the Sunshine Award 100 times over," she said. "And that would only show a microscopic amount of the treasure that you have stored up from all the love, compassion, and goodness you have poured out to the children."