To recognize the National School Lunch Program and the 30 million children it serves every day, Capistrano Unified School District and schools across the country will celebrate National School Lunch Week on October 14-19 with the theme "What's on Your Playlist."
The campaign is intended to celebrate how today's school cafeterias are serving up healthy top hits that kids crave with increased choice and customization.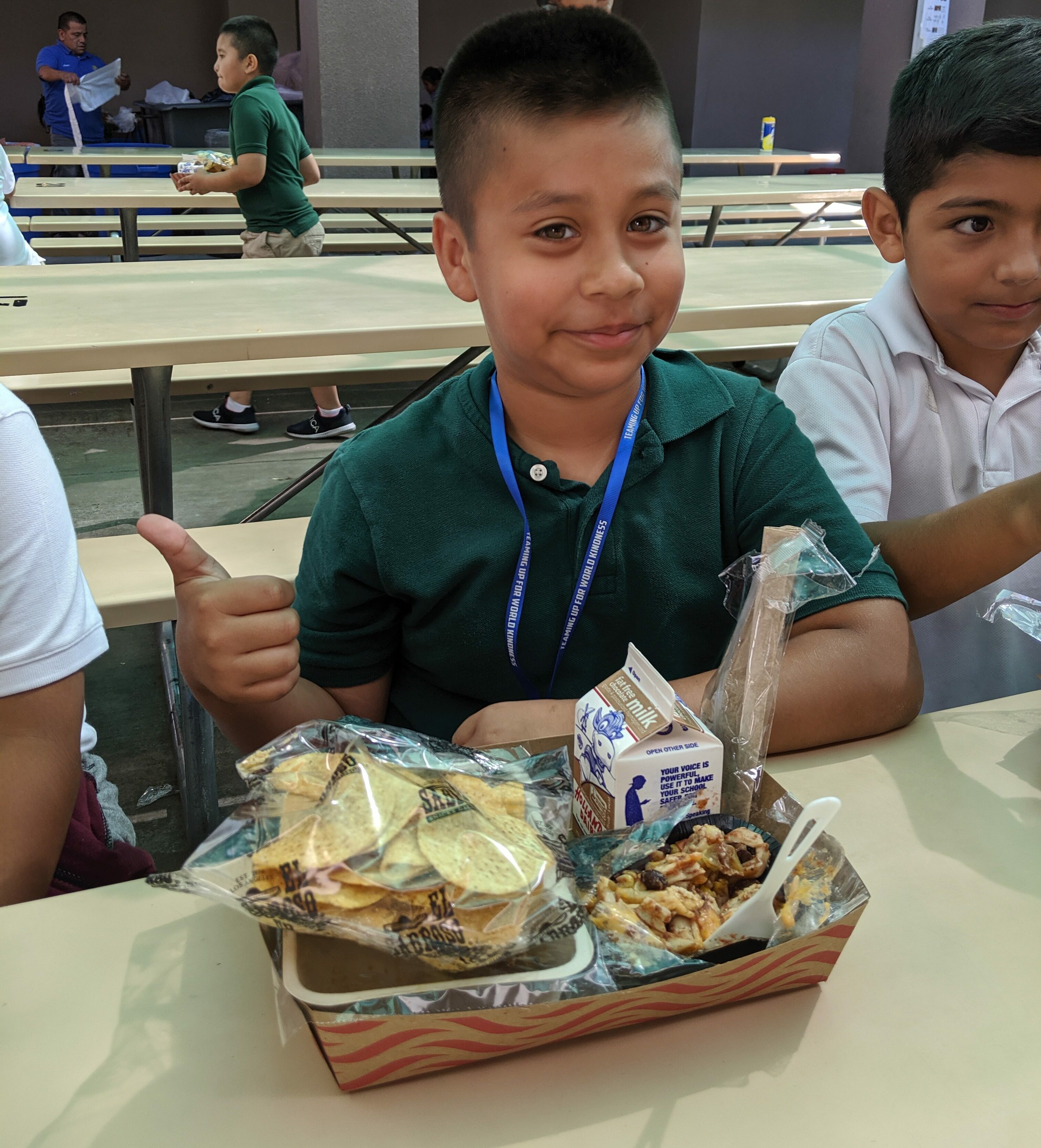 For many kids, school food is the main source of nutrition they receive on a daily basis. It's why Capistrano Unified School District's Food and Nutrition Services team of nearly 250 food and nutrition professionals is dedicated to providing students with healthy meals to support their academic success.
On a Monday morning within the San Juan Capistrano-based central kitchen and facility, the nutrition services team whipped up a lentil penne chili mac that would be served at elementary schools as a vegetable side to celebrate National Vegetarian Day.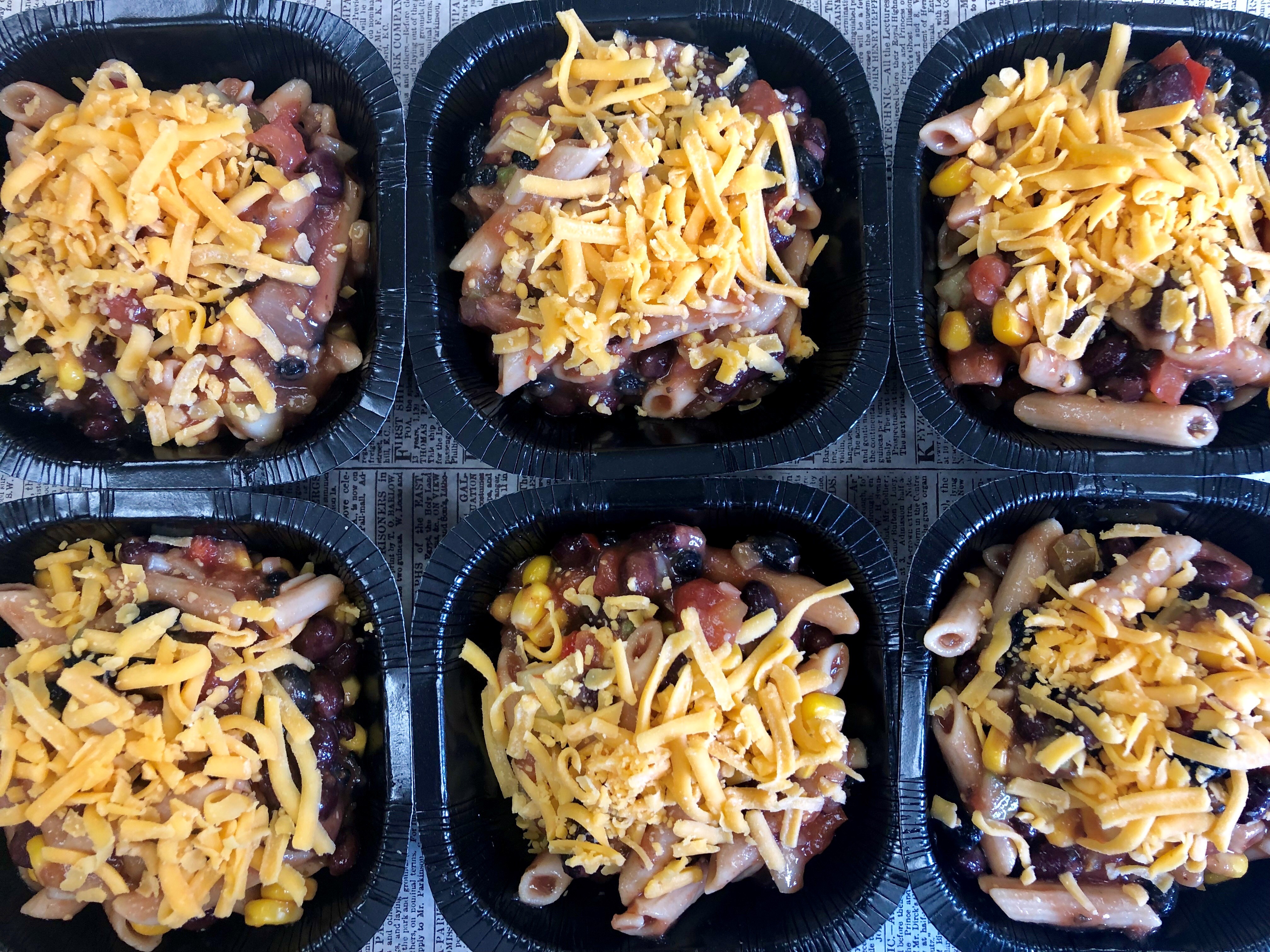 The dish, made from scratch and containing ¾ cups of vegetables per serving, is just one of the many 8,000 well-balanced meals the team produces a day. Choice matters, so the department offers a variety of items for students to choose daily, from a vegan bean burrito and fresh turkey hoagie, to carrot and celery sticks with hummus, and a Greek salad with lavash flat bread.
"Students follow trends, are food savvy and are very mindful of the environmental impact," said Kristin Hilleman, Director II of CUSD Food and Nutrition Services. "Over the last few years, we've incorporated more plant-based options and added in a full gluten-free menu."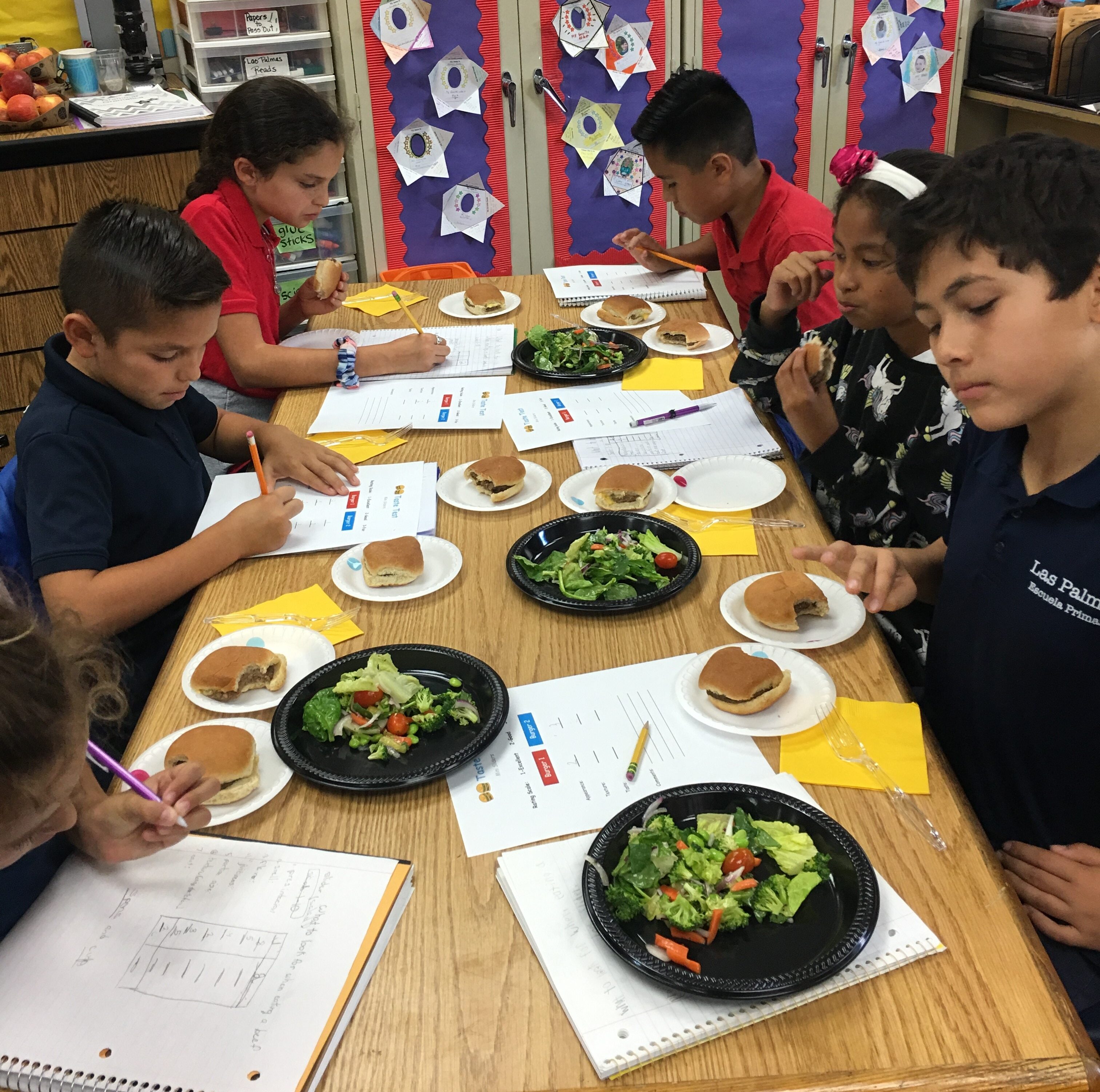 Following rigorous standards under the Healthy, Hunger-Free Kids Act, Hilleman said the program's menus include whole grains, protein, fruits, vegetables and milk. All menus meet age appropriate calorie and sodium ranges, are low in saturated fat and never contain trans fats.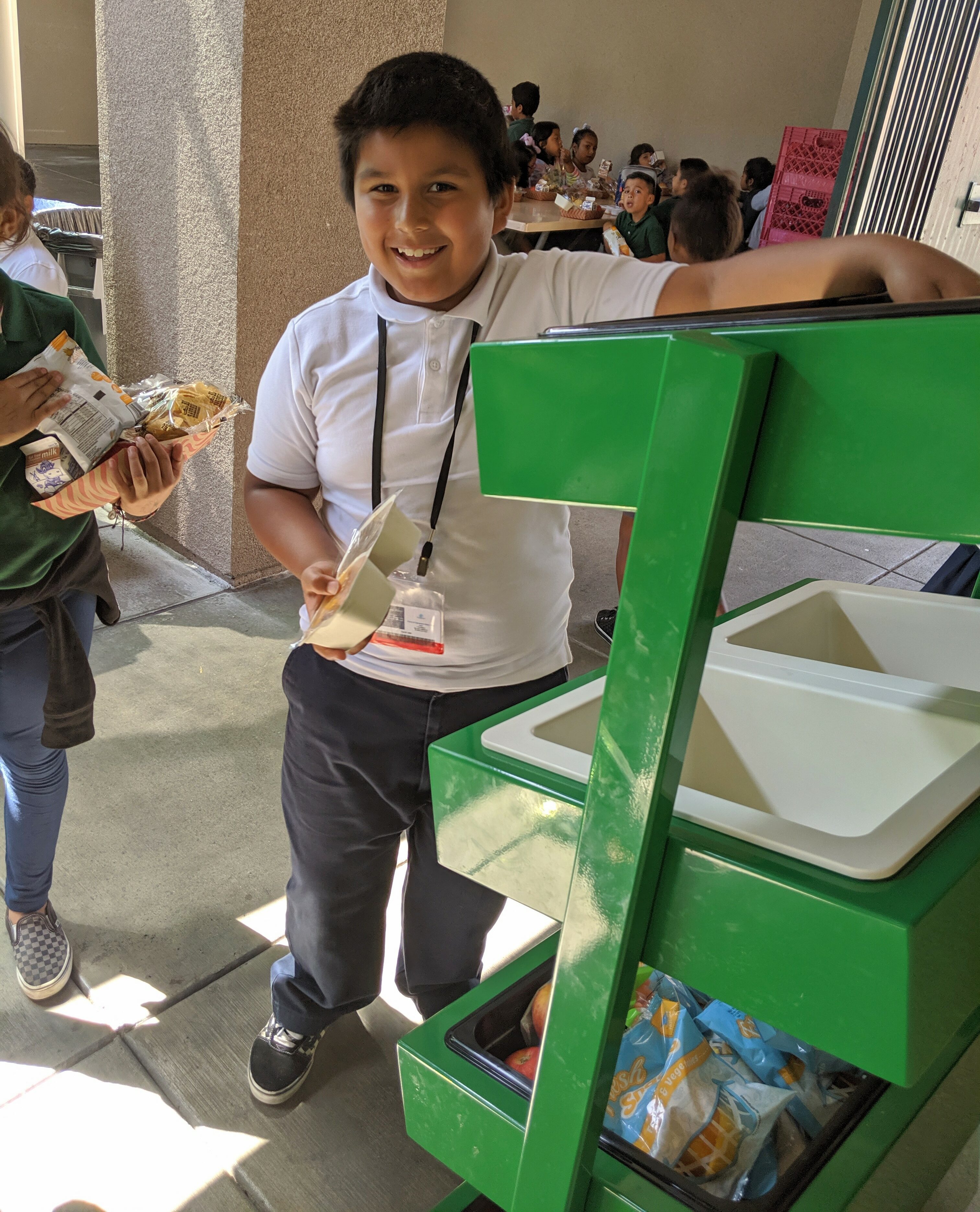 Students can choose from six entrée choices at both lunch and breakfast and may order off vegetarian, and vegan options daily — gluten-free eaters must provide a medical statement form supporting the special diet requests.
The school lunch program has evolved over the years, with healthy options including everything from jicama and freshly made garden salads to kiwis, pears and organic produce. Each month, elementary sites offer a Friday Try-Day for students to try a new item at lunch.
Student voice matters and if something isn't liked, it's not served. If they have an idea to add, they are more than welcome to share it, Hilleman said.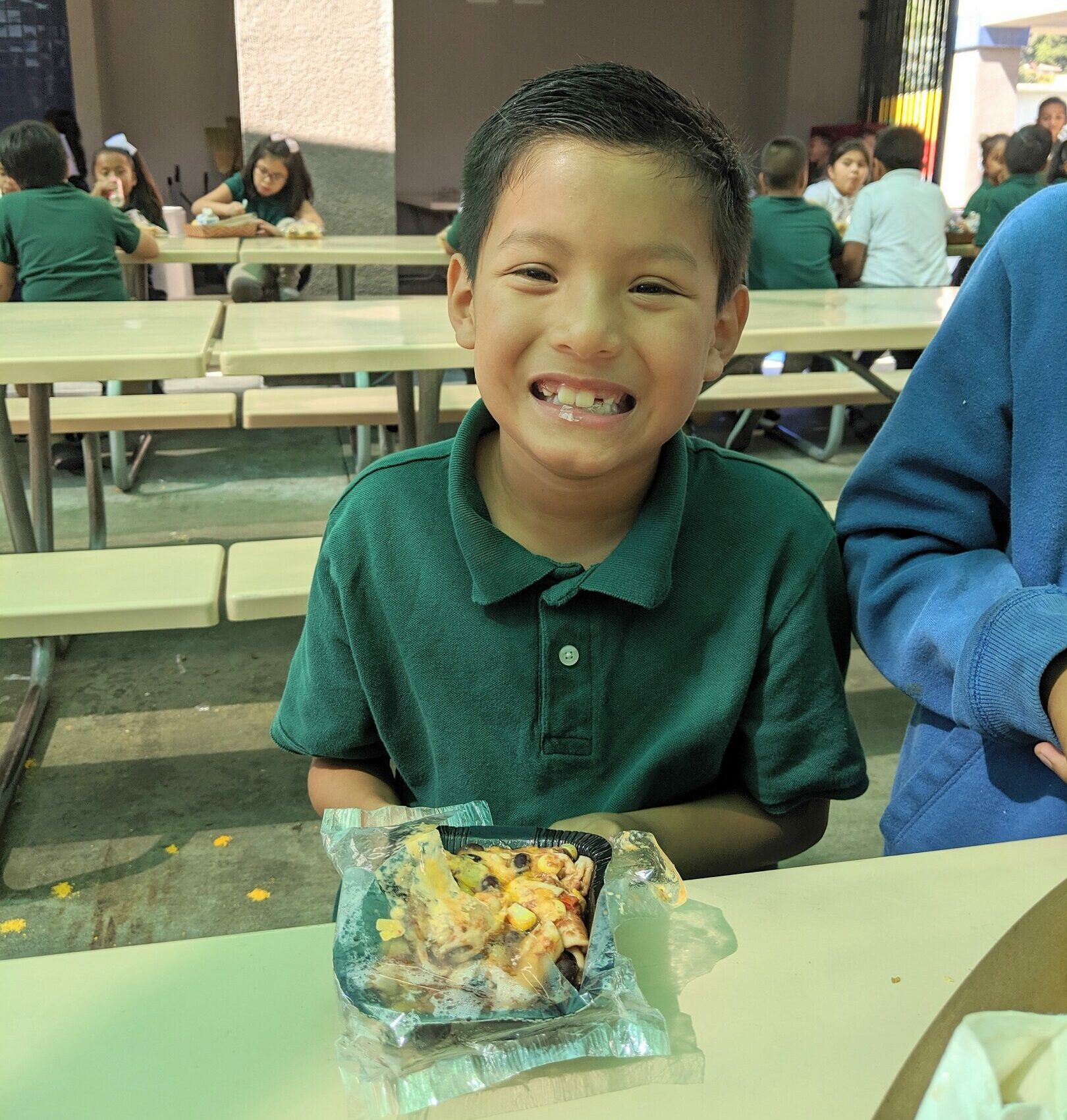 Eating green also translates to having products making a positive impact on the planet. CUSD Food & Nutrition Services uses compostable packing and utensils, does not use straws, offers boxed water and provides plant-based protein options.
Hilleman said the department is piloting nine food sharing stations for students where they can place unopened food and drinks they choose not to eat or drink. The donated unwanted food to hungry classmates at no cost helps reduce food waste and offers an opportunity for sharing items that would otherwise be thrown away.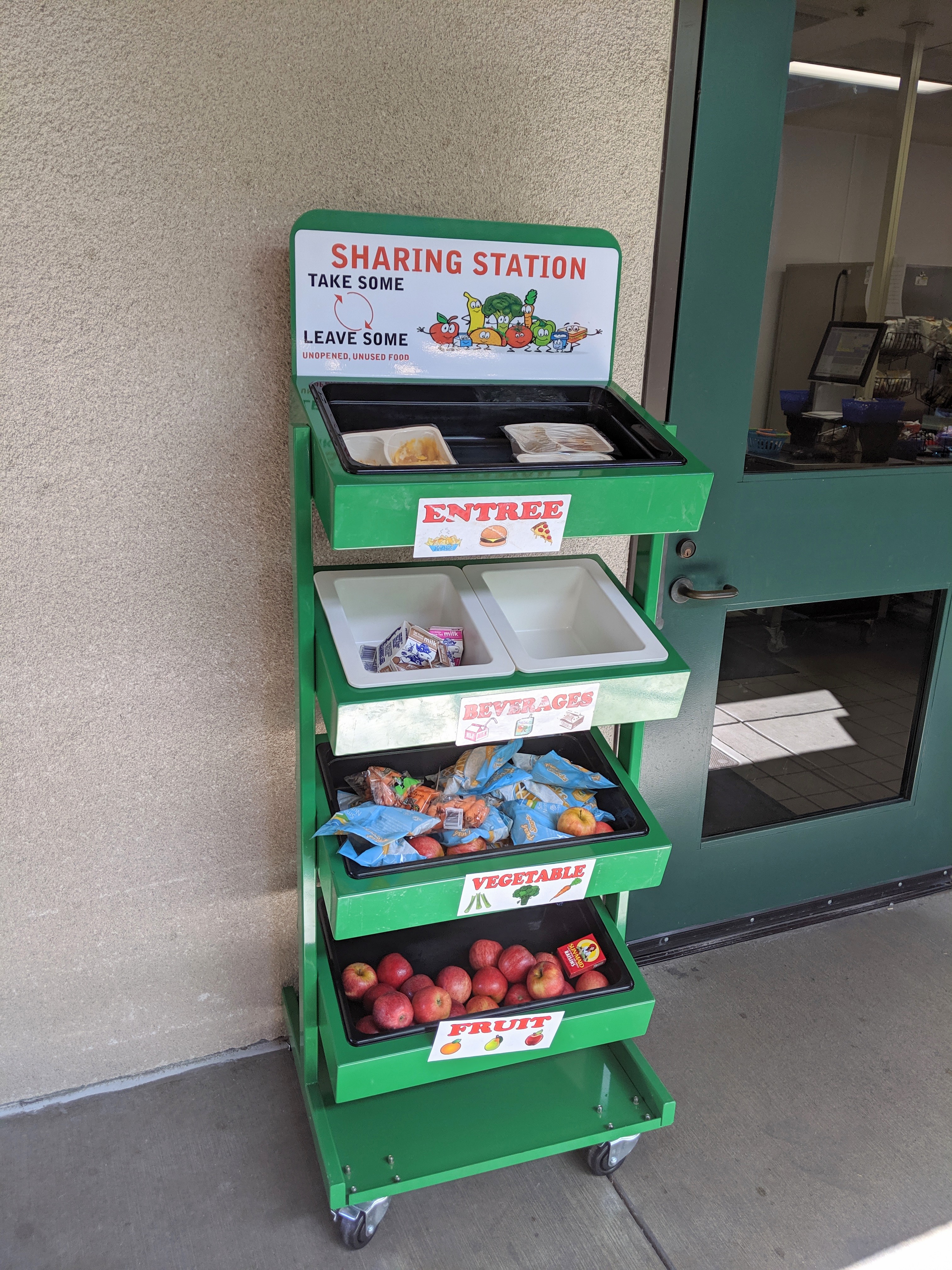 A healthy body supports healthy learning, Hilleman said. Research shows that students who participate in the school meal programs consume more milk, fruits and vegetables during meal times and have better intake of certain nutrients, such as calcium and fiber, than nonparticipants.
It's why celebrating National School Lunch Week is important in helping spread the message of encouraging a healthy lifestyle through nutritious food, physical activity and adequate rest.
CUSD Food & Nutrition Services will be holding its first ever Healthy Recipe Contest for elementary students. Students are invited to submit their favorite recipe that must contain a fruit and/or vegetable and five ingredients or less. Recipe entries will be featured in a district recipe e-book and one grand prize winner will receive a new bike.
For contest rules and recipe template, students may see a Food Service Professional. Recipes must be submitted by Oct. 25, 2019.
In addition to the grand prize, classes with at least 10 student entries will be entered to win a pizza party for the whole class.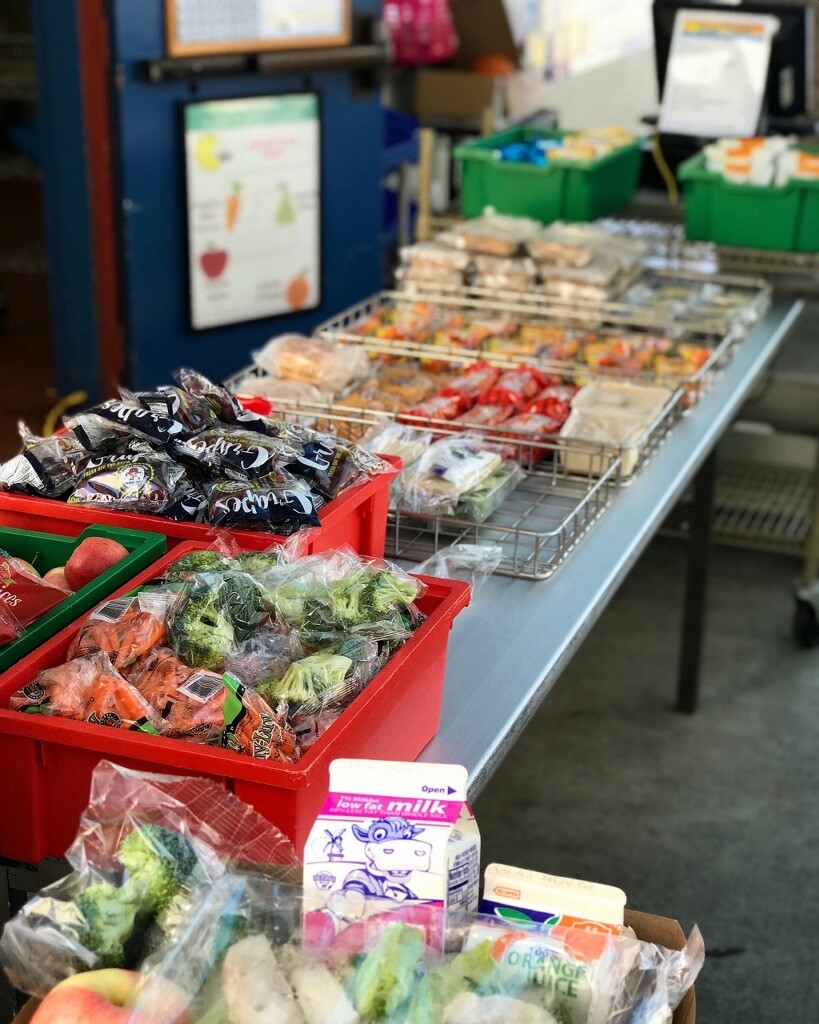 An additional contest running from Oct. 14 through Oct. 18 is the National School Lunch Week Instagram Contest where students attending any CUSD school are encouraged to like the  designated contest post, follow the program's Instagram @capofood and tag a friend. The winner will be randomly chosen and will receive one pair of Beats headphones.
To learn more, visit capistrano.healtheliving.net.