By CUSD Insider staff
A number of Las Flores Middle School students recently won state and national recognition for their video production skills.
The young filmmakers were awarded by C-SPAN's StudentCam contest, the California Student Media Festival, and Directing Change, a nonprofit that engages California's young people to learn about suicide prevention and mental health.
The students were led by teacher Roxanne Smathers, who has been teaching since 2003 at Las Flores. She noted that the campus has won in past years, but this year was special because the students did so well in multiple contests.
"It makes me feel great to have my students recognized," Smathers said. "I was able to show them how to make a great film, focusing on everything from beginning to middle to end, having good transitions, no dead air, etc."
For StudentCam, now in its 20th year, participants from grades 6 to 12 made short films 5 to 6 minutes long that related to this year's theme: "If you were a newly elected member of Congress, which issue would be your first priority and why?" The top 150 submissions received recognition, from nearly 3,000 entries representing 40 states.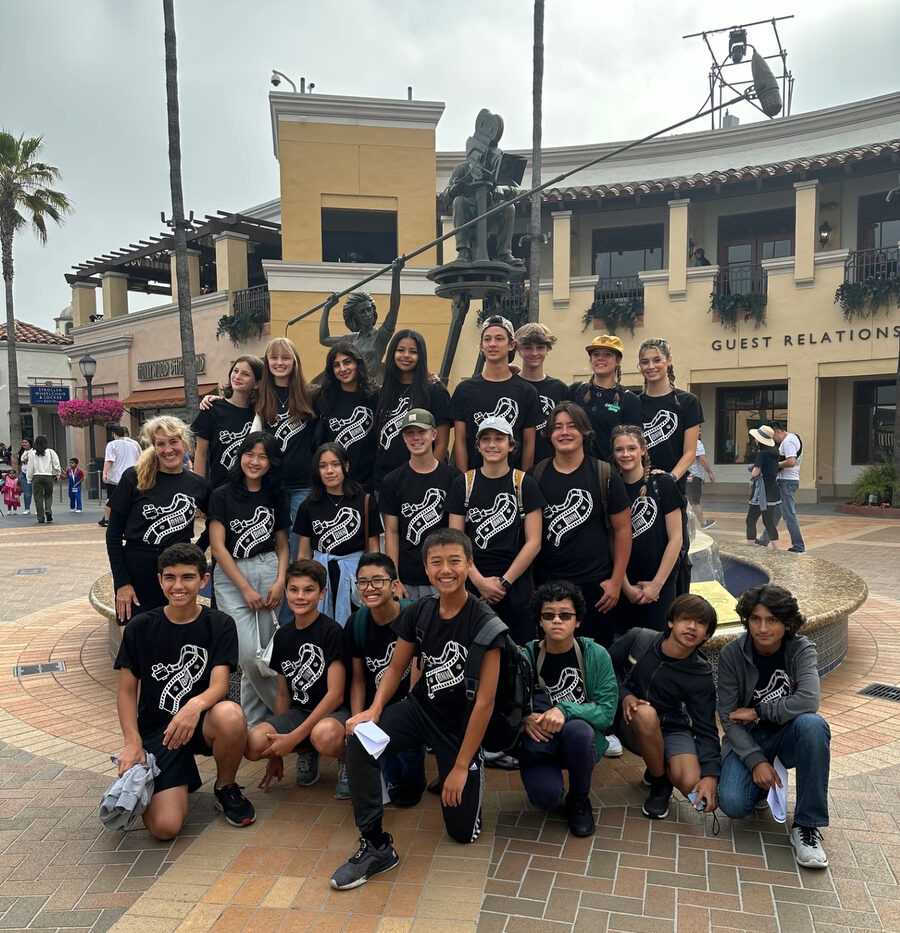 At Las Flores, eighth-graders Orion Bentley and Micah Reiss won an honorable mention for their film The Wildfire Problem. For a second year in a row, eighth grader Kaleel Nabi won an honorable mention. His submission this year was titled Restoring American Optimism.
"Creating a short documentary is no small task, and we recognize that every participant spent weeks or even months researching, storyboarding, scripting, conducting interviews and editing their work," StudentCam contest organizers wrote in a statement on their website. "We learned about a wide variety of topics that are important to you and your peers across the country, and we sincerely enjoyed viewing each and every submission. For all who participated, we hope that you learned new skills and will continue to develop confidence in expressing your personal points of view."
For the California Student Media Festival, now in its 57th year, Kaleel won first place in the middle school academic nonfiction category. His entry was titled The Importance of School Libraries. This prize came with $500, which will go toward the Las Flores school library. In addition, Sophia Li was named a finalist for her film, Glass: The Ordinary Yet Magnificent Material.
For the Directing Change contest, in the "Walk In Our Shoes: What is Mental Health" category, the following group won first place for Reaching Out: Anna Nguyen, director/editor; Sophia Li, actress; and Orion Bentley, cameraman.
In the "Walk in Our Shoes: Words Matter" category, this duo won second place for their film Remember: Isabella Hernandez, director; and Alex Kaushek, actor/editor.
"The students at Las Flores really have become students of art, as well as students of film," Smathers said.