By Lou Ponsi
Each year, Harbor Point Church in San Juan Capistrano organizes its Serve Day. As the name implies, this is a day when the Harbor Point congregation performs an outreach project designed to help an organization or group in need within the community.
The beneficiary of the 2023 Serve Day was Kinoshita Elementary School.
On Aug. 13, more than 1,000 members of the Harbor Point congregation – men, women and children – gathered early in the morning at Kinoshita and fanned out in teams throughout the campus to upgrade, repair, build, and beautify the school in every way possible.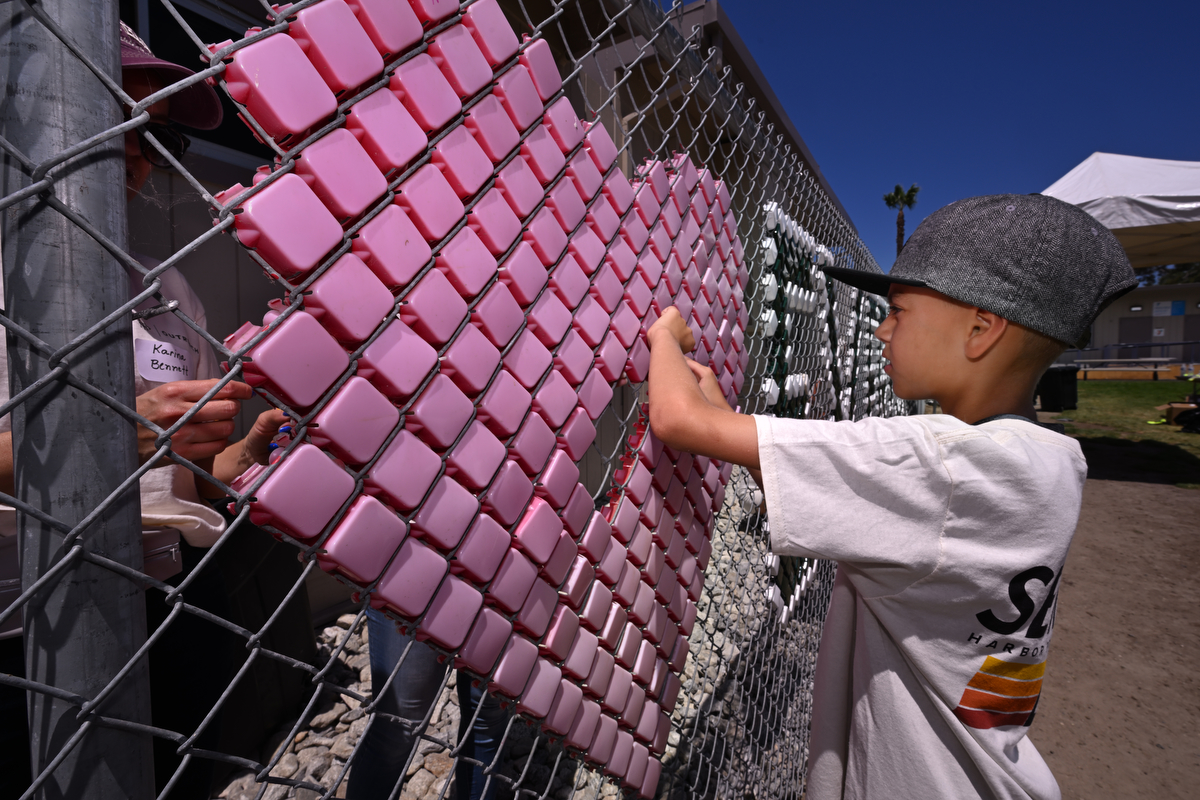 The volunteers took on more than 65 projects, everything from painting rocks for a garden to building entire structures.
"Our church is filled with people who love to serve our community for the sole purpose of being able to express God's love to other people, and no other agenda besides that," Harbor Point Outreach Pastor Rob Fernandez said. "And so, when we announced that we were doing a Serve Day this year, our entire church, over a thousand-plus people, erupted with excitement and cheered because they knew what this meant. And I knew what my privilege is knowing that I can say we're doing something like this and I know I'll get a thousand-plus volunteers to show up."
Projects included constructing a new teachers' lounge, beautifying the playground, painting several areas around the campus, landscaping, and creating a sensory garden.
The entire project, likely valued in the six-figure range, was completely funded through donations of labor and material from Harbor Point.
"The goal was just to come here and to care for the school," Fernandez said.  "We wanted to both dignify kids and honor teachers."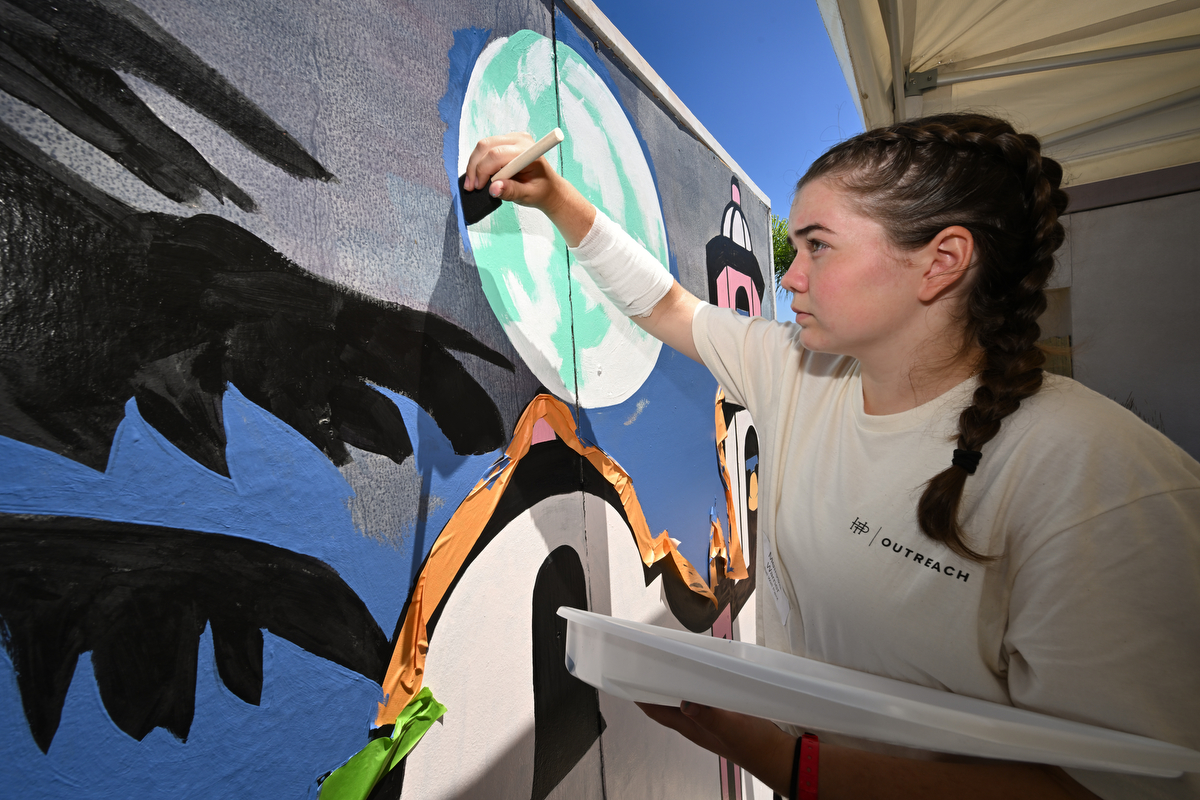 Harbor Point usually chooses its Serve Day projects based on need, Fernandez said, so when the Serve Day committee learned that the majority of Kinoshita students come from under-resourced households, they felt beautifying the school would be an ideal project.
In February, Harbor Point approached Kinoshita Principal Jackie Campbell about the intention to beautify the campus and showed the principal a video of a Serve Day project the congregation had performed at San Juan Elementary School in 2019.
"I worked with all of our teachers and our staff and asked for input about what it is that they thought that we would need on our campus," Campbell said. "And I said, take the lid off, dream big."
Campbell then took Harbor Point leaders on a walking tour of the campus and pointed out areas that could use upgrading.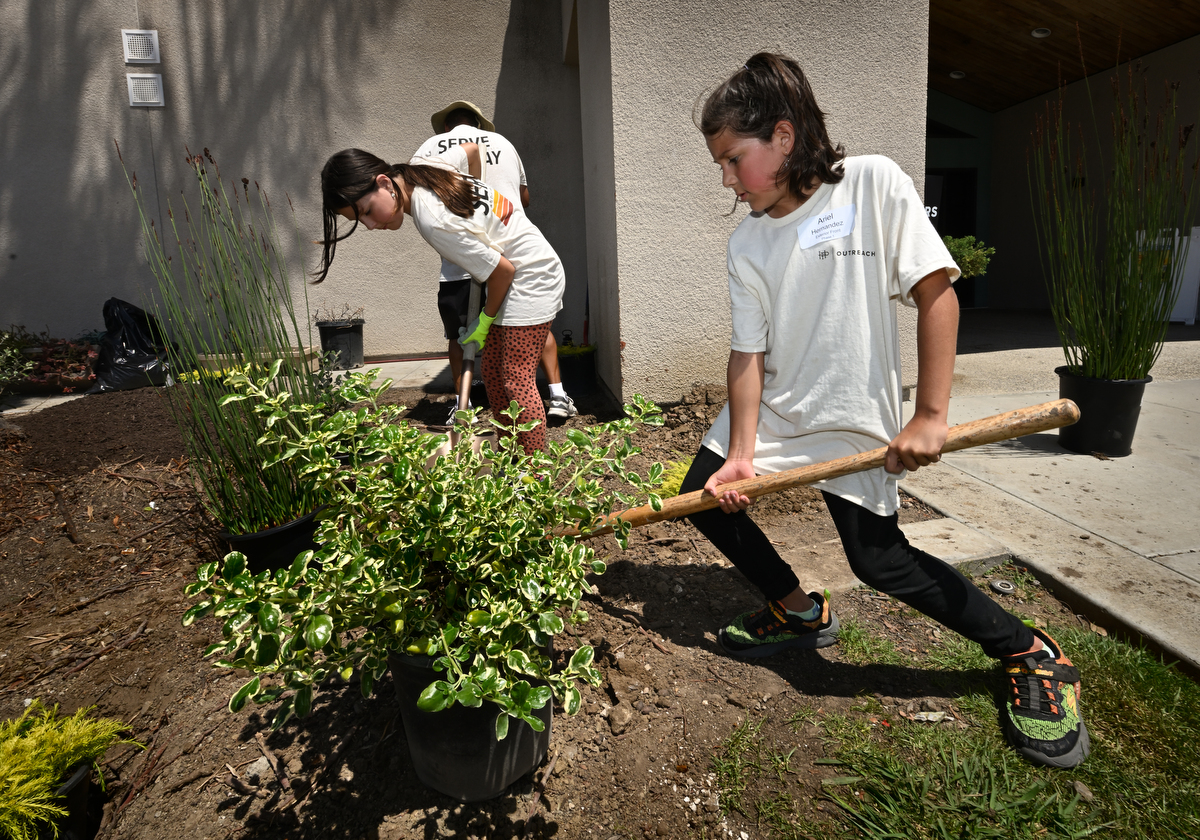 Kinoshita PTA President Letty Flores and her four young children were among the volunteers who spent some hours painting rocks which were to be spread around the campus.
"I'm excited for the kids," said Flores, who is herself a product of the Capistrano Unified School District. "It's such a big day for our family, just to show them that we've got to always be together and help out in any way that we can."
Jared and Capri Gardner and their 5-year-old daughter, Adalyn, were among the many Harbor Point volunteers who participated in the project as a family.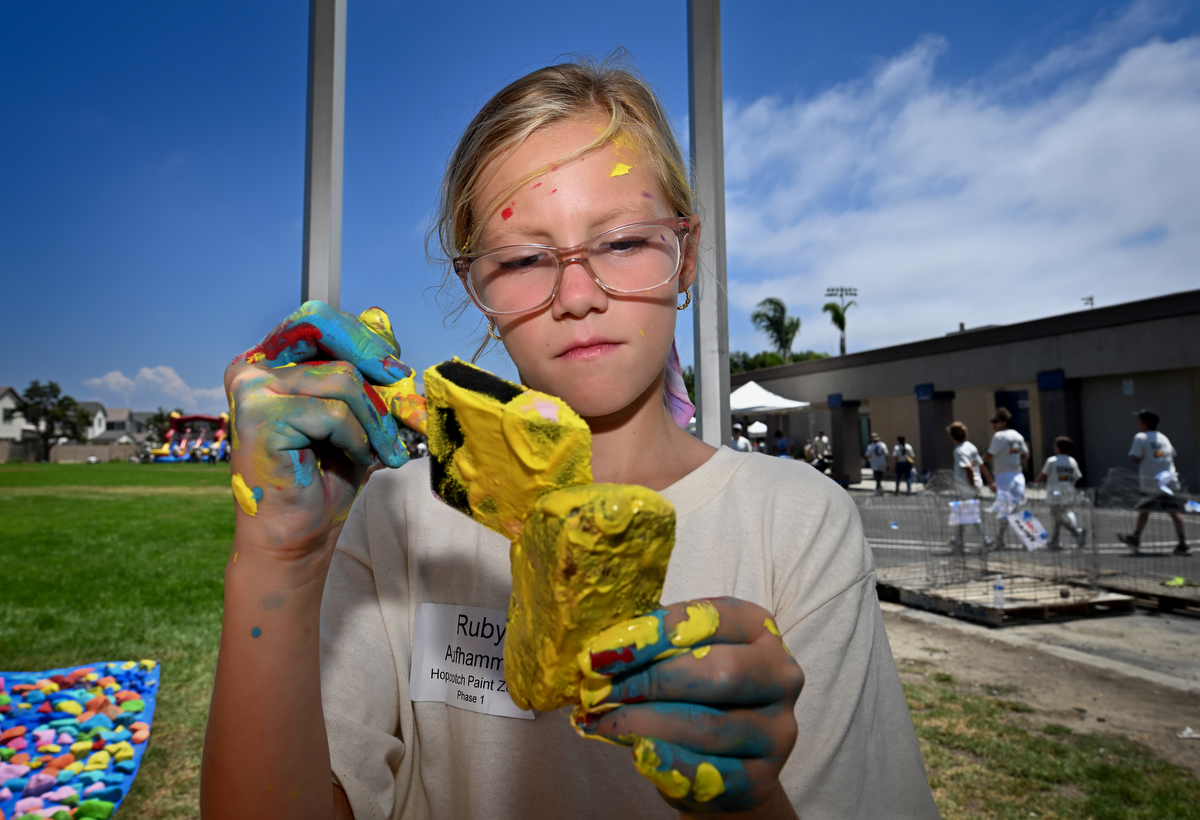 "We thought it was important to serve as a family, so that way we aren't just going to church to receive, but modeling to our daughter and the community to really live out our faith," Capri Gardner said.
The first day of school was Aug. 17, two days after the massive beautification project. Campbell was excited to see the reactions of the 300-plus children and their families when they returned to school. The principal also plans to invite the volunteers to return to Kinoshita for a celebration as a way to say thank you.
"What is happening is going to uplift everyone on this campus and it's uplifting our community because it's altruism at its finest," the principal said. "So, for our whole staff, for our community, for our students, this is life changing."