By Lou Ponsi
In only three years, Dana Hills High School's annual Holiday Lights Drive-Through event has become a tradition for the school and the community.
The event was launched in December 2021 as a safe way to celebrate the holidays during the pandemic. This year's Holiday Lights Drive-Through event took place Dec. 5, 2022, and featured about 30 student clubs — an all-time high — with each club erecting a vibrantly lit display raising awareness for an issue the club considers important.
"I think this is one of most important events for the whole entire year," said junior Parker Fox, president of the Culture Club. "It's when we get to see every club and what they represent. I think it's a fun time to show what we really care about and what we really want to represent to the public."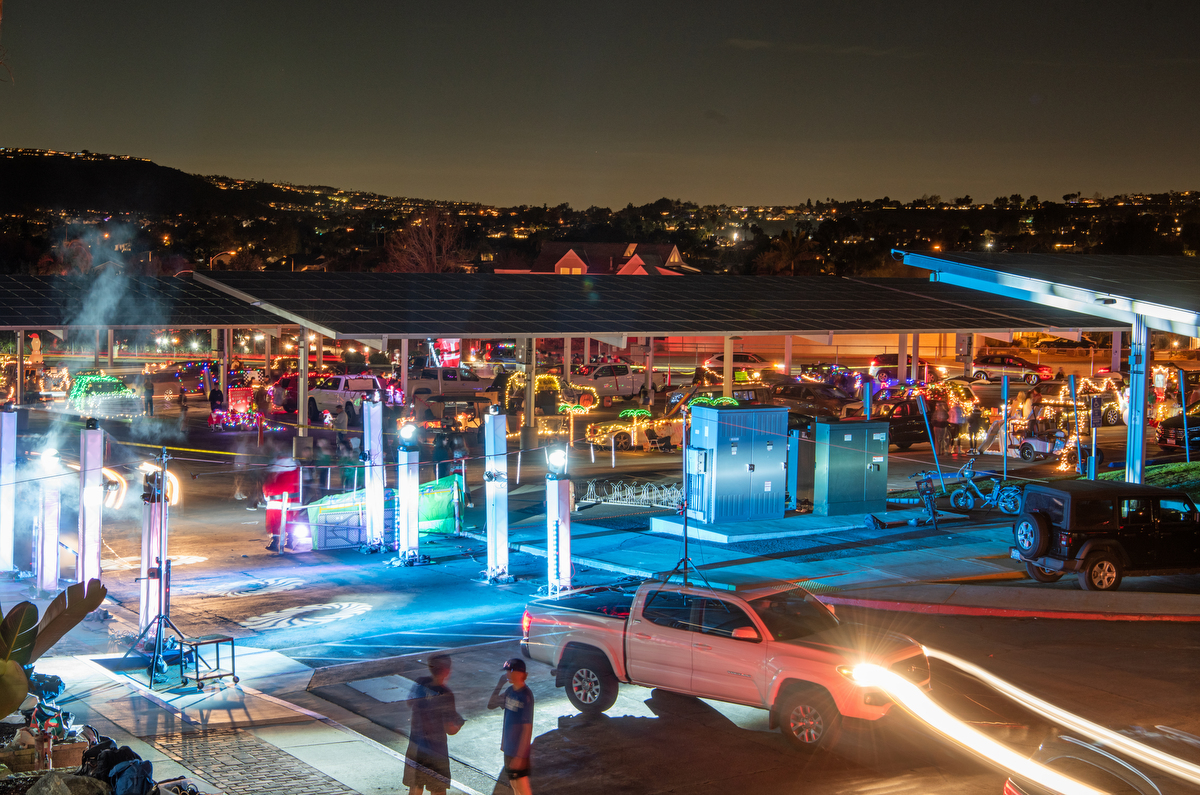 Student displays at this year's event highlighted causes such as human trafficking, cancer, and women's rights. The entire event also served as a fundraiser for CHOC Children's Health of Orange County.
"The goal of the event is just to include everyone in the school and it's just a great way to see everyone come together," said sophomore Anusha Misra, inter-club council president and organizer for the event. "It's a super, super rewarding process to see everyone come together for such a festive activity."
A steady stream of vehicles made their way up and down rows in the Dana Hills High parking lot where the displays were set up. Santa Claus, a.k.a Dana Hills Principal Brad Baker, waved to carloads as they snaked through.
"I'm seeing little kids coming through and their parents and welcoming them to Dana Hills," Baker said. "Knowing this is a fun-spirited place to be is really important to us. We have a record number of clubs this year so kids have gotten active and with some great causes."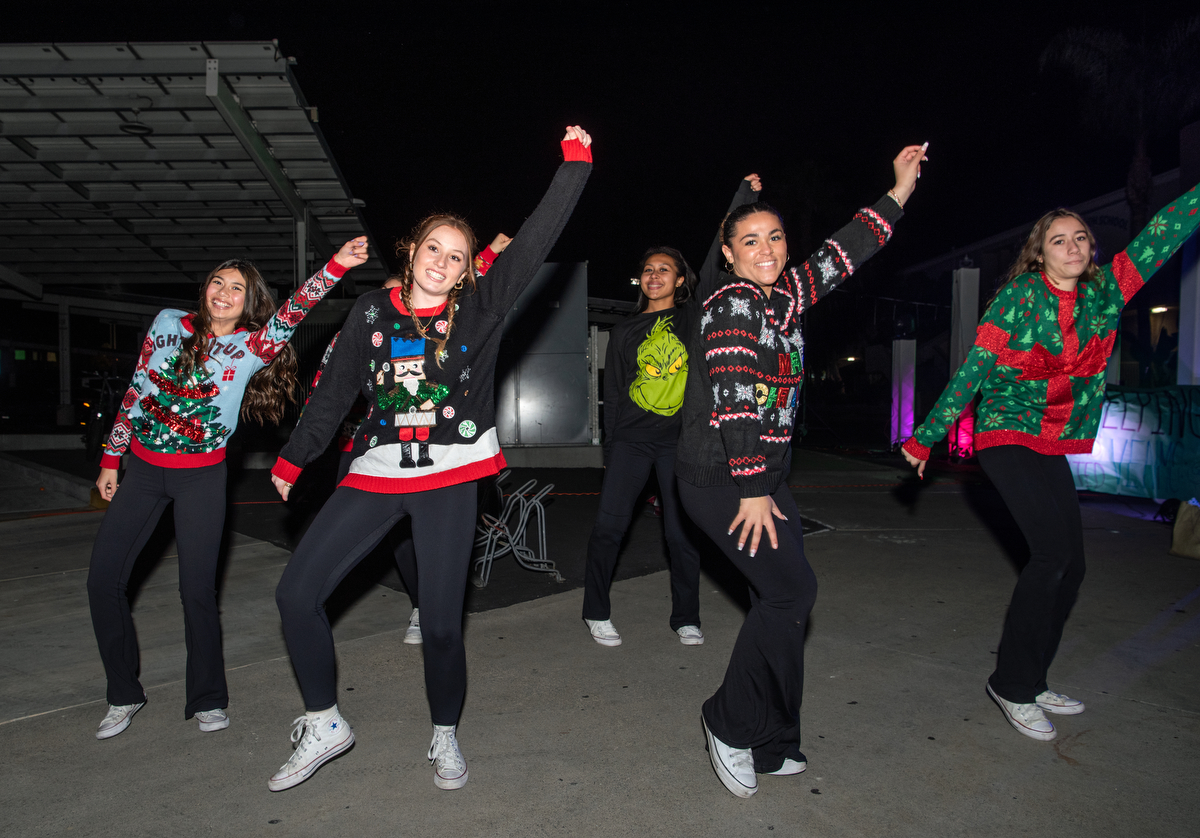 Elizabeth Hilkert, her husband, and their two children have driven through the Holiday Lights Drive-Through event every year since it began.
"We think it's so sweet that the kids in high school do it and my kids absolutely love it," Hilkert said.
Holiday music resonated through a loudspeaker and Dana Hills High cheerleaders lined up and cheered for cars making their way through the rows of displays.
This year's holiday lights look on additional meaning because it is the first of three school-wide events Dana Hills High is hosting to attain accreditation as a "No Place for Hate" school.  The other two events have not been decided yet, Dana Hills High activity director Sandy Mesa said.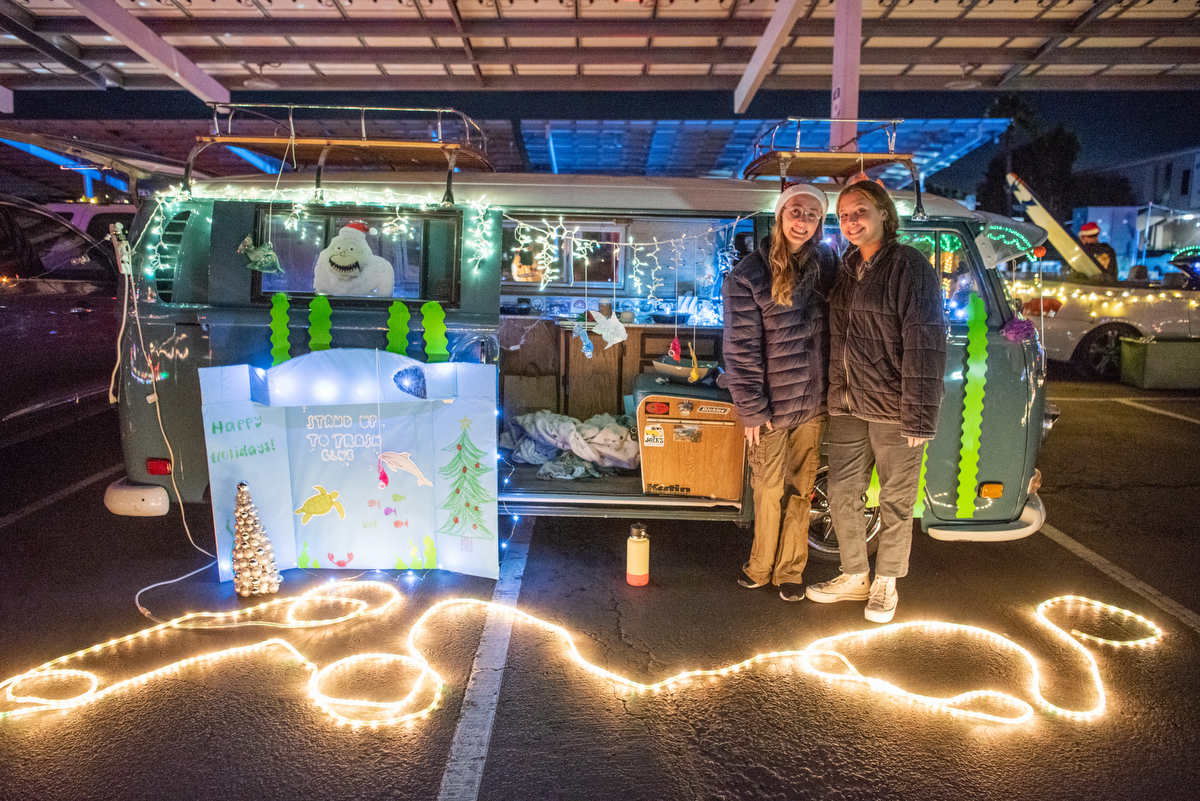 No Place for Hate is an initiative started by the Anti-Defamation League that "identifies schools and communities that make a long-term commitment to combating bias, bullying and hatred by coordinating activities geared toward teaching acceptance of all people."
The school's three events must be activities that address bullying and bias while fostering diversity and inclusion. The student-run initiative also includes workshops and discussions throughout the year.
Participating clubs included the Dance Production, Chess, Debate, and German clubs, as well as the Dolphins Ambassador, Cards for Courage, and Global Mind of Women clubs and the National Honor Society.
"I think it's so cool that they do this," said Tara Poulsen, a Dana Hills parent who also attends the event every year. "It's a great way for the community to get involved in a school event. It's an annual tradition for us."