By CUSD Insider
Capistrano Unified School District's new superintendent began the first of six listening forums on Sept. 25, answering a variety of questions on topics ranging from school safety and budgets to the intricacies of school bonds.
Dr. Chris Brown, who became superintendent in July, readily provided as many answers as he could to the crowd of about 40 inside Tesoro High School's library. Affable, straightforward, and honest throughout the 90-minute forum, he admitted when certain things were beyond his current knowledge and promised that his staff would look into the matters further. On other topics, he was eager to address his vision for the district, for which he is the ninth person to lead since its unification in 1965.
"It's been an excellent transition coming down (from Long Beach)," Brown said. "Here, it's been great."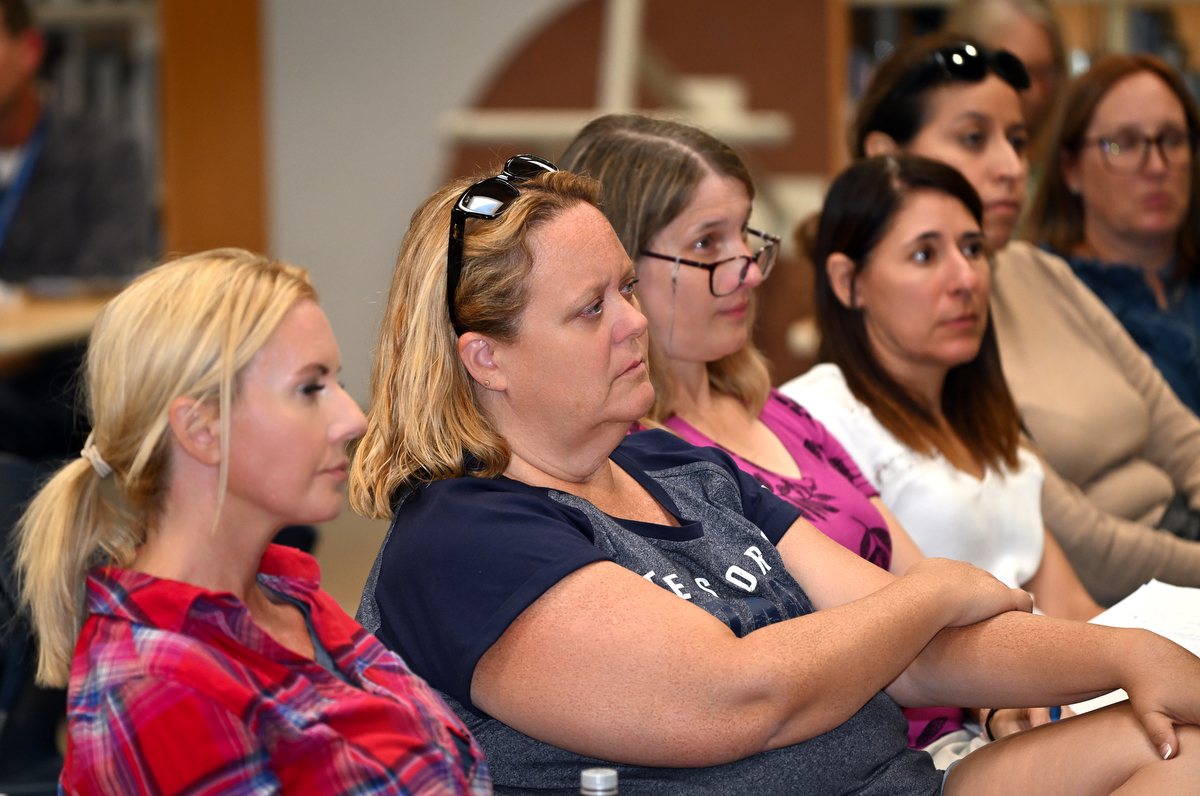 Brown, a Huntington Beach native who still lives in Orange County, came to Capistrano Unified from Long Beach Unified, where he served for more than 20 years as a science teacher, principal, coordinator and dean, among other roles. He last served as assistant superintendent for research, assessment, and school improvement.
Off the bat, Brown clarified that he serves at the pleasure of the Board of Trustees as part of the district governance team. He sets the instructional vision of the district while the Board enacts policies.
"They have oversight, but I make day-to-day, tactical decisions," Brown said. "I'm going to figure out what's working in our communities, what's successful."
He stressed that CUSD is a high-achieving, successful district, but that "we have to make little changes to make things better for each and every student." The District can utilize data to know how to adjust. He wants to build a "culture of looking at data … how to look at data and how to respond."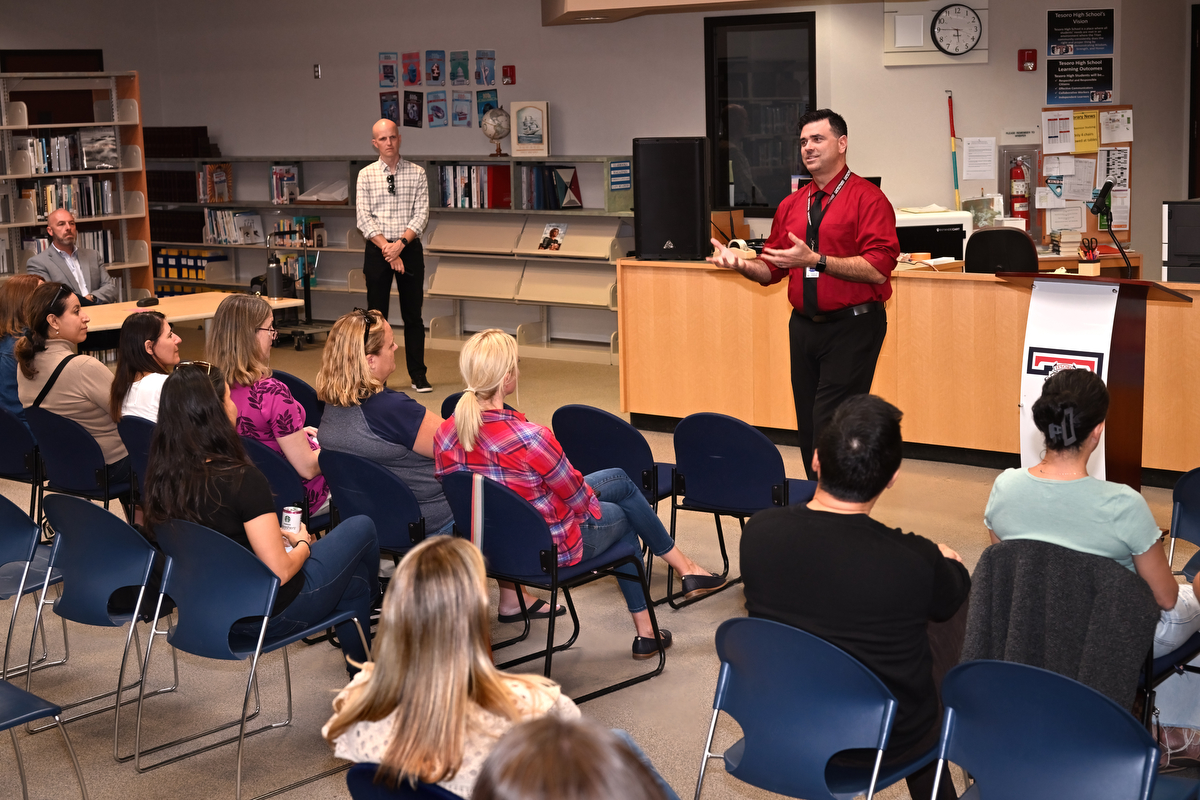 He admitted he will never know individual campuses like the school principals do, but that he will "work for principals to remove roadblocks."
School safety was brought up by several concerned parents who asked about school resource officers (SROs). These armed police personnel are not paid by the district, but are covered by individual cities or the county, staff noted.
Brown committed to having a districtwide school safety audit, and said he would look into whether the district could use privately hired, armed personnel to supplement SROs — a suggestion from one concerned parent.
Michael Parham, vice president of the school board, said a "very detailed work study session" is planned for the safety audit.
"This is absolutely a priority of the board," Parham said. "And it's not going to change unless we have an absolute budget allocation for it."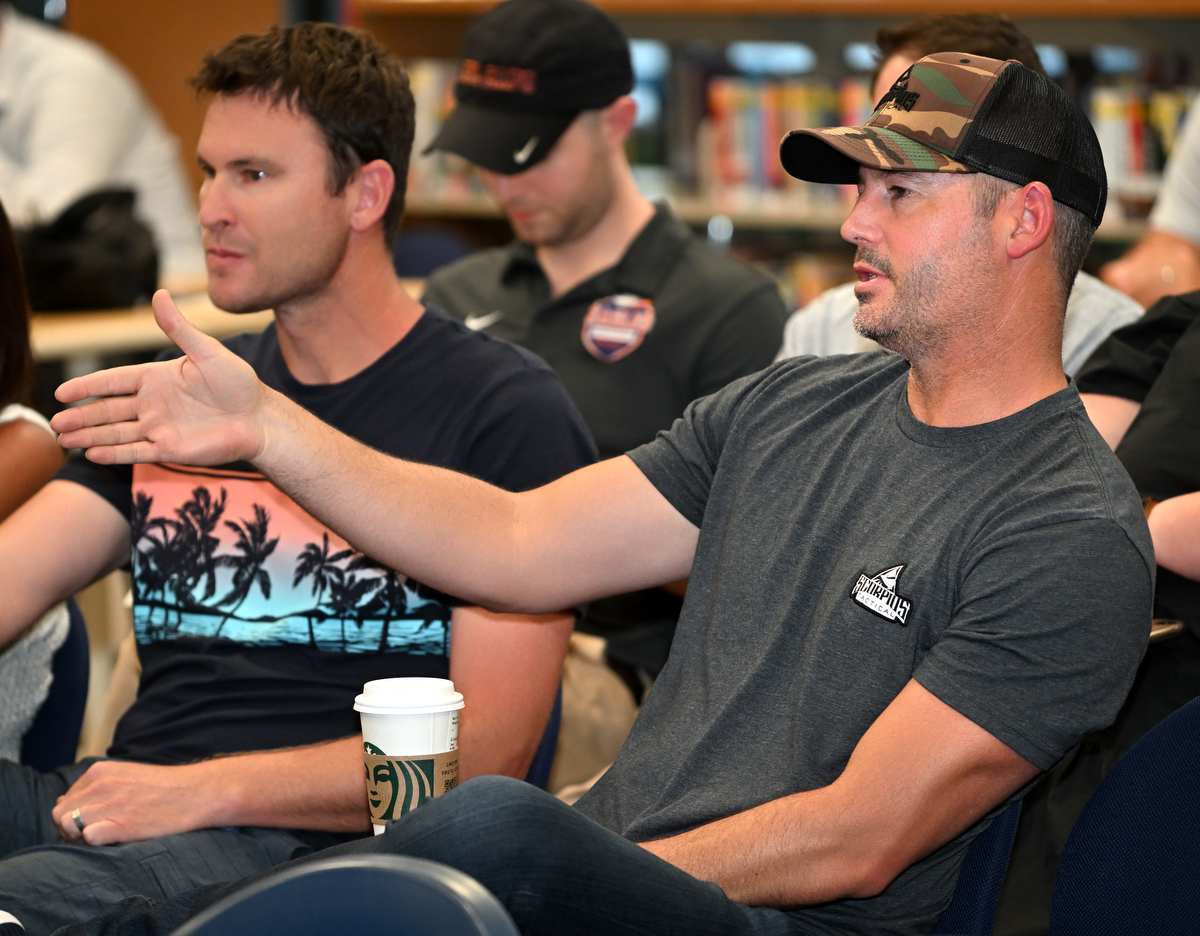 Some suggested seeking grant funding to help with school safety. Brown said that's always a possibility, but grants can come with prohibitive strings attached.
"A lot of grants are designed to help you lift a program, but then you're on your own," he added.
A new state law about gender-neutral restrooms — which is seen as protective for LGBTQ+ students — was also brought up. Brown said complying with that law will be done on a school-by-school basis, within the letter of the law, but couldn't provide specifics or funding sources just yet.
On the admittedly political topic of school bonds, Brown noted that oftentimes they're not popular in communities, but are essential to improve facilities amid aging infrastructure and inflationary costs. They help drive more tax funding back into the district.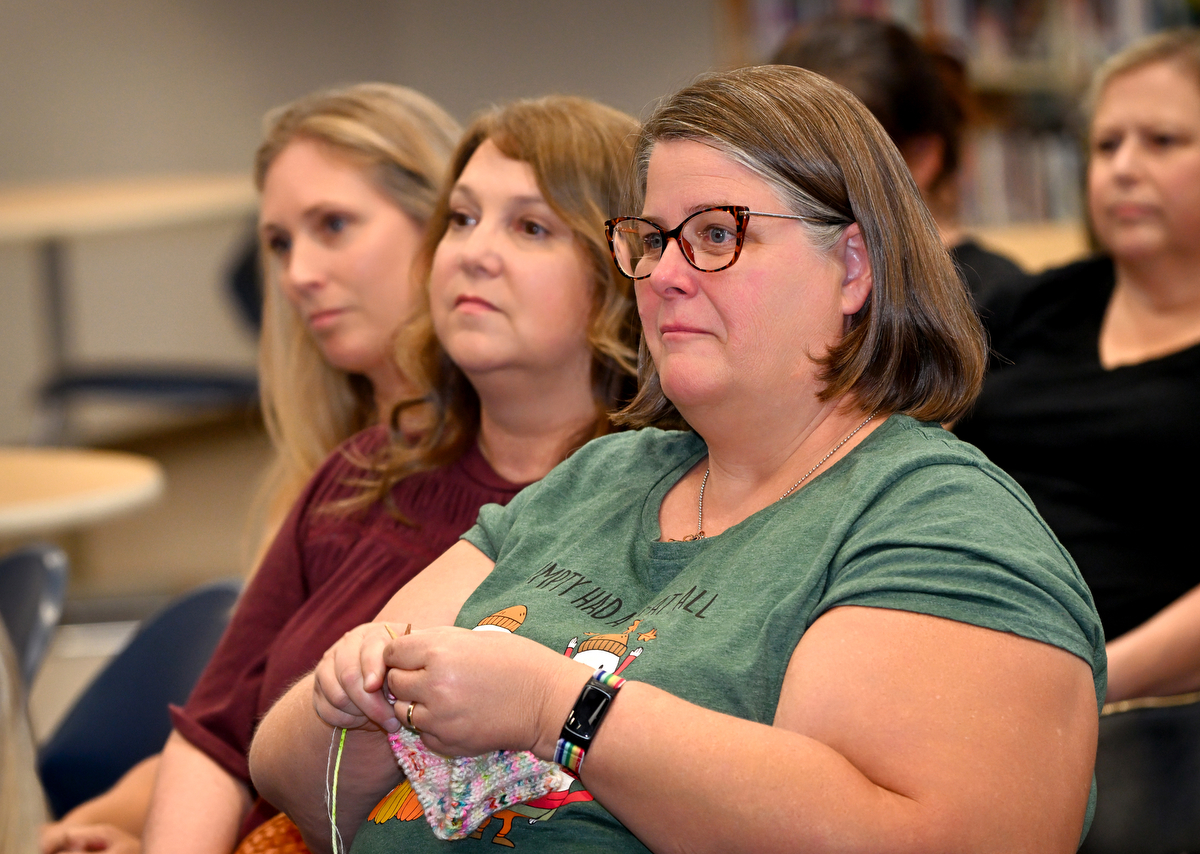 Brown also noted that, finally, the 2023-24 school year was starting to feel like the pre-pandemic years, with more normalized behaviors. An outcome of the COVID-19 pandemic, he added, was educators being more attuned to student needs.
For CUSD, that means offering unique coursework, such as e-sports English, alongside the Harvard-bound courses, auto shop and robot-building.
"It's about providing kids opportunities that they wouldn't have in the traditional setting," Brown said.
Michele Ploessel-Campbell, a parent of two and president of the Capistrano Unified Council PTSA, said she valued how authentic Brown felt.
"I liked how he answered the question about bonds," she said. "I appreciated him being open and honest about the processes."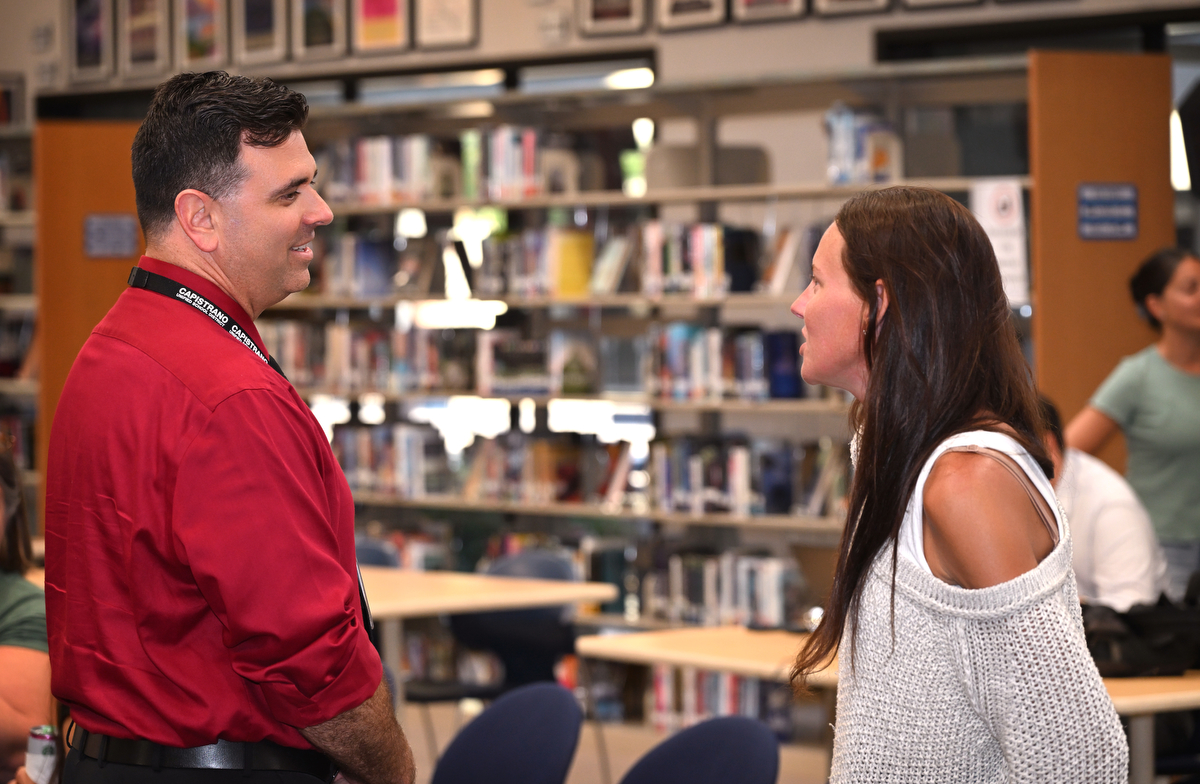 Michele McNutt, who has two children in the district and serves as the PTA advocacy rep for San Juan Hills High, also talked about the importance of bonds and appreciated Brown's comments on them.
"I would like to see the District focus on educating the public on why bonds are necessary for our facilities, and all the good we can do if we were to get those passed," McNutt said. "It sounded like he was pretty dedicated to having the District do some education."
She added that Brown seemed "very charismatic. I think he easily answered questions. He seems very comfortable. Clearly, he wants to build trust in the community."
Brown's next forums are scheduled for 5:30 p.m. to 7 p.m. for the following days and locations:
Sept. 28, San Clemente High School Little Theater
Oct. 10, Aliso Niguel High School Library
Oct. 11, Capistrano Valley High School Theater
Oct. 24, Dana Hills High School Mall
Oct. 30, San Juan Hills High School Library