Expect more than ample holiday cheer when Capistrano Unified School District music students perform their annual Merry Monarch celebration.
The December 15th concert at Monarch Beach Resort in Dana Point, will celebrate the season with a variety of musical performances by CUSD students, complimentary hot cocoa and cookies, visits with Santa Claus, and the official lighting of the holiday tree, hosted by KTLA's on-air personality Henry DeCarlo.
It's all for good cause:
One hundred percent of the ticket sales will benefit CUSD music programs.
This special event is about our kids, said emcee and K-8 Capistrano Home/Virtual School Principal, Curt Visca, a husband and father of three who worked as a cartoonist on the cable television show "It's Curtoon Time."
"It's overall a very festive time of the year to gather and celebrate our talented students," Visca said. "What's better than hearing children sing and play instruments? It's about showcasing our students. You will be amazed by their years of talent and dedication of practice."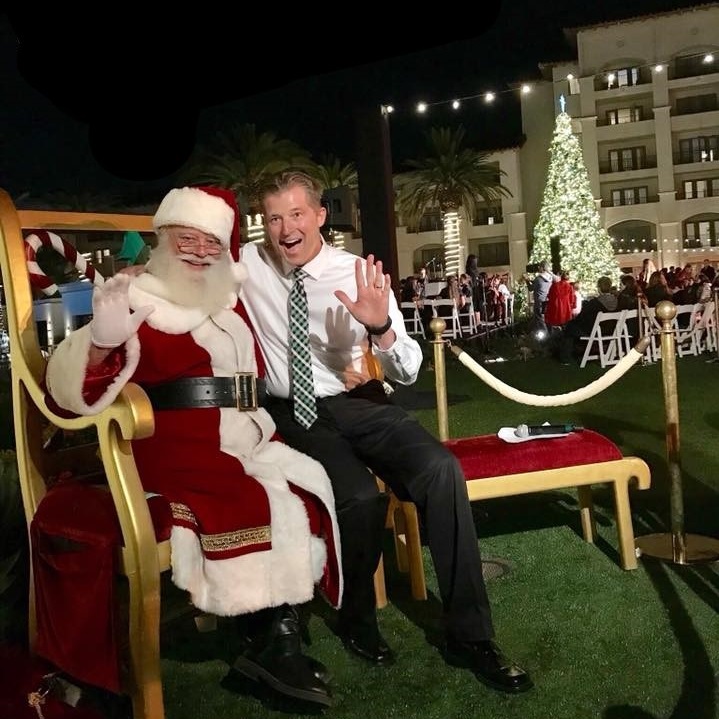 Visca, who marks his 26th year as a principal and 33rd year with CUSD, hosted the Merry Monarch celebration two years ago. He remembers watching guests of the Monarch Beach Resort step out onto their balconies to enjoy the students playing holiday music.
"It brings the community together and spotlights our award-winning music program in the district," Visca said. "It's not about us – it's about the students and that's what education is all about."
Elena Rodriguez, the instrumental music director at Don Juan Avila Middle School, said her advanced orchestra of sixth through eighth graders will perform two songs – "You're a Mean One, Mr. Grinch," and the Nutcracker Suite.
"I think it's important for our students to have an audience that's not just made up of parents," Rodriguez sad. "We're so thankful for their support, but it's also good for students to have the opportunity to perform for people they don't know, and for the community to be aware of the musical programs we have for enrichment."
Rachel Wright, choir and Spanish teacher at Niguel Hills Middle School, and instrumental music teacher Christopher Popperwell, will lead a special ensemble they created especially for the Merry Monarch Celebration.
Several members of the Intermediate choir volunteered to create the vocal jazz ensemble, which was combined with the jazz band, to create the Niguel Hills Middle School Vocal Jazz and Jazz Band Ensemble. There are about 35 students involved.
These instrumental musicians have performed at the Merry Monarch celebration in the past. This will be the first year that vocal musicians will take part in the event.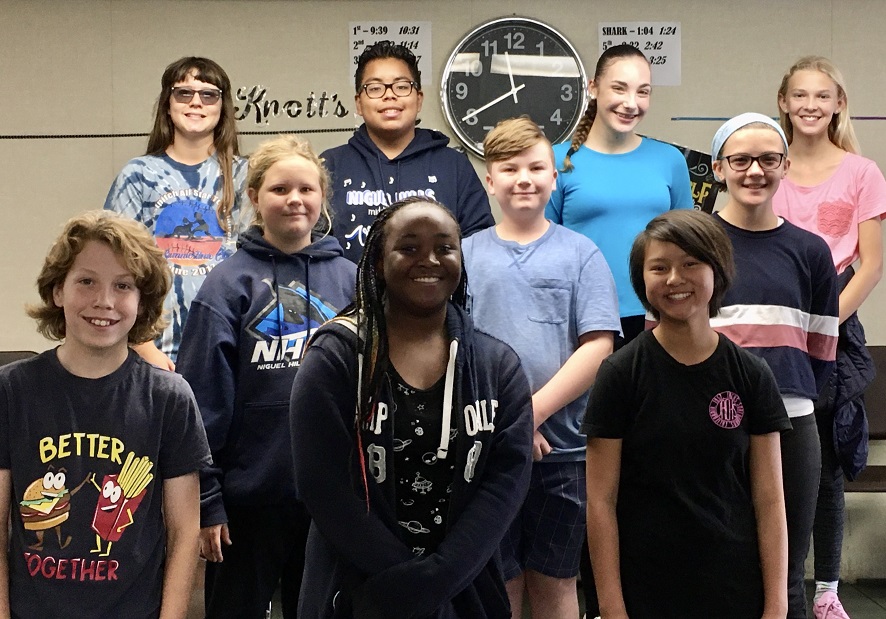 "First of all, this shows the students their skills as musicians are valuable life skills," Wright said. "It also demonstrates tangible links between classroom rehearsal and real-world experiences.
"Lastly, the Merry Monarch event contributes to the students' professional confidence to pursue paid gigs as amateur musicians. Many of my students are already performing for paid gigs as individual middle school vocal musicians. This will give more of my students the confidence to pursue that avenue if they so choose."
The vocal jazz ensemble will open with "Carol of the Bells" sung a cappella with occasional handbells. Followed by a swinging version of "Deck the Nutcracker Hall" – a jazzy rhythm piece using the words from "Deck the Halls" and a melody from "The Nutcracker," "Dance of the Sugar Plum Fairy."
The band will then be featured in a holiday piece and will combine to perform "The Twelve Groovy Days of Christmas" – a '70s funk piece on the holiday classic, "The Twelve Days of Christmas."
Erin Girard, music teacher of Capistrano Valley High School Choir, will lead the ensemble Camerata, an advanced mix choir of 38 singers, to perform five holiday music pieces.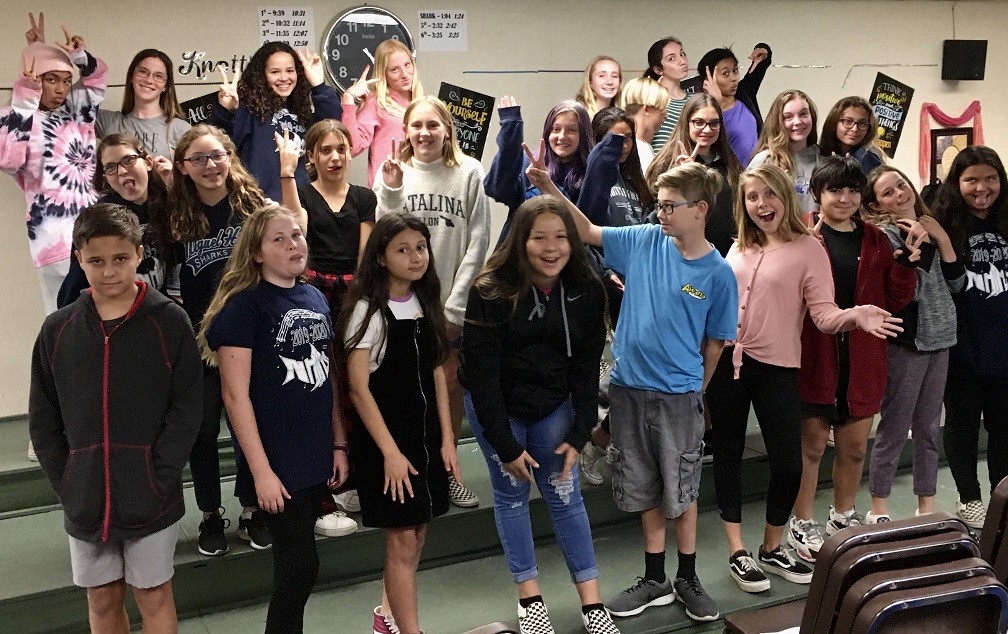 The group will mark their first Merry Monarch Celebration showcase with performances of "Carol of the Bells," "Do You Hear What I Hear?" "Fruitcake," "That's Christmas to Me," and an Irving Berlin Holiday Movie Music Medley.
"One very important artistic value I try to impart to my students is that we are the music makers and people often rely on us to bring the holiday spirit," Girard said. "It's a big responsibility and thank goodness we have a blast doing it!"
The holiday concert will also highlight vocals from a combined ensemble from George White and John S. Malcom elementary schools led by music teacher Misha Voss, general music and choir block music teacher who has been teaching vocal music in the Capistrano Unified School District for over 20 years.
Students are rehearsing "Winter Wonderland," "It's The Most Wonderful Time of the Year," "Mr. Frosty Winter," and "Winter Fantasy" among others.
"It warms the heart to hear the voices and see the smiling faces of our children as they carry on the tradition so deeply cherished," Voss said.
Merry Monarch will additionally feature a pre-entertainment act with vocals and guitar by Anthony Small of Music Preserves Foundation. Music Preserves creates educational programs focused on the history and cultural significance of uniquely American music and the pioneers who created it. The foundation is currently piloting a music history program at Wood Canyon Elementary School, supplementing U.S. History with their American Music History programs.
Complimentary valet parking is available for event attendees. Admission is $10 for adults, $5 for children ages six to 12, and children ages five and under are admitted free.
Monarch Beach Resort is located at One Monarch Beach Resort, Dana Point, CA 92629.
To purchase tickets, click here.